7 Omnichannel Marketing Strategies You Should Implement
The Most Popular Extension Builder for

Magento 2
With a big catalog of 224+ extensions for your online store
A 2017 study of shoppers showed that only 7% of consumers shop exclusively online, 20% shop only at physical stores, and more than 70% switch between different shopping channels.
In 2020, the percentage of shoppers who use both online and physical stores has risen as a side effect of the pandemic. This means that purely brick-and-mortar stores stand to benefit from establishing an online presence.
This kind of business model is known as omnichannel ecommerce. Businesses have realized that if they maintain a presence on online channels as well as at their physical store, they can maximize their exposure to potential customers and stay relevant to existing ones.
Whether your business is trying to move away from a physical-only model or seeking to expand its online presence, this guide will illustrate some operational strategies for establishing an omnichannel experience.
Table Content
What Is Omnichannel Ecommerce Marketing?
Many businesses have multiple sales channels - physical stores, websites, social media accounts, and so on. Omnichannel retailing is all about unifying all these sales channels, creating a single cohesive ecommerce experience, and providing customers with great service no matter what channels they're most comfortable with.
Channels present in an omnichannel marketing strategy might include:
Physical stores or pop-up stores
A dedicated ecommerce website
Social and instant messaging accounts on platforms such as Facebook, Instagram, and WhatsApp
Partnerships with influencers and affiliates
A branded smartphone app
A presence on online marketplaces, such as Amazon
Email marketing
SEO and content marketing
All of these channels are integrated into a single supply and delivery chain. This integration allows shoppers to engage in a variety of shopping activities, including:
Use a mobile app to add an item to the shopping cart on the way to work, pay for the purchase on the desktop website, and have the item delivered to their home.
Click on a Google ad, visit a landing page, and access free exclusive content in exchange for an email newsletter subscription.
Swipe up on an influencer's Instagram story, get directed to the product's mobile page, add the item to the shopping cart and forget about it for a couple of days, then receive a cart abandonment email and finish the purchase on the app.
Visit a physical store and browse through items, scan a QR code to add the item to their cart, and make the purchase later through the app.
Browse for items on the Facebook Marketplace, buy the item on Amazon, have it delivered to their office, and return the item to the nearest physical store if it's the wrong size or color.
An omnichannel ecommerce model ensures that the customer can engage with your business using the method that's most convenient for them. It also offers a consistent customer experience, regardless of the channel.
The Importance Of Omnichannel Ecommerce
If you're wondering if implementing an omnichannel ecommerce model is worth the effort and expense, you're not alone. It can be time-consuming and expensive and might take a lot of space in your scheduling app as you start planning and deploying it.
A very small business operating in a relatively obscure niche might not benefit from omnichannel marketing - for now. But if your business is growing or already one of the industry leaders, you stand to benefit from implementing an omnichannel approach in your ecommerce operations.
By far the biggest benefit of an omnichannel strategy is increased customer loyalty. Making your business available over different channels will help nurture existing customers and give them more options to buy from you again. It will also allow you to transact with them using the platform they're most comfortable with and help you to provide a customized customer experience and help you with your customer relationship automation.
Numbers don't lie: A recent study discovered that brands with an omnichannel presence enjoy up to 90% higher retention rates and a 19% increase in customer engagement. Because customer retention is one of the most important factors that determine business growth rate, an omnichannel ecommerce strategy is one of the most powerful tools you can use to keep your customers loyal and draw in even more customers based on reviews and referrals.
Ecommerce revenues are increasing year-by-year, and you risk losing business if you don't have any online presence. If you're running a brick-and-mortar business, you need to consider putting up an online store and claim your brand's place on social networks if you want to stay relevant. In other words, omnichannel marketing isn't just nice to have. It's something your brand must start implementing if it is serious about sustaining its growth.
7 Omnichannel Marketing Strategies You Should Implement
The beauty of omnichannel ecommerce is that you can be as creative as you want with your eCommerce marketing strategies. Here are some marketing ideas you can use in your omnichannel ecommerce operations.
Think Global, Act Local
Your brand may aspire for a global reach, but it should also speak the local language. For a true omnichannel experience, your country-specific sites and social media should feature more than just content translated from the original language.
Let's take a look at the Adidas Ukraine Instagram account as an example. Aside from using Ukrainian in their captions, the models are also Ukrainian. Since November marks the start of winter in the country, the products it promotes, such as bonnets and jackets, are all designed for cold weather.
In contrast, the Adidas Philippines IG account doesn't focus on winter wear since the country is located in the tropics. Instead, it taps into the country's love of hip hop culture and sports. In the IG post below, Adidas tapped a local athlete to promote its collection of shirts created as a collaboration with a local artist.
You can also notice that the post gives you suggestions for how to buy the shirt: an ecommerce site, a mobile app, and physical stores. It couldn't get any more omnichannel than this.
Build A Unique Brand Voice
If your business operates in a very crowded niche, you need to cultivate a brand voice that sets you apart from your competition. Otherwise, you risk being drowned out by larger, more established industry players.
Here are some steps you can take to build a brand voice that's unmistakably yours:
Audit your existing content: Look at the social media posts, blogs, and web copy you've created since you started your online presence. Which pieces of content sound like they could've come from your competitors? Remove or update them, and keep auditing your content until it is all unmistakably "you".

Describe your brand voice as a person: If your brand was a person, how would you describe them? You might also want to personify your competition. If the biggest company in your industry is the class bully, is your brand the nerdy bookworm, the jock who hangs out in the gym, or the prankster? You could also define your brand in three words and see if your existing content matches those descriptions.

Create a brand voice chart: Once you've distilled your brand into three adjectives, create a table containing a description for each adjective, what each adjective does, and what it doesn't do. For example, if your brand is "passionate", your brand voice chart for that adjective could look like this:
Get everyone on board: Now that you've defined your voice, you need to get everyone to buy into it. Meet your content marketing and social media teams, and discuss the brand voice chat with them. Provide examples of the voice characteristic being used by other brands, then have your team revise the existing copy using your guidelines as an exercise.

Keep evolving with the times: Building a brand voice isn't something you do just once. Your messaging might have been evolving with the market without you noticing, so you will need to assess your brand voice periodically and see if it still works for your business. If you find something that is no longer applicable to your market, it might be time to revisit your voice chart and put in some new characteristics.
An omnichannel ecommerce strategy depends on a unique, consistent brand voice to keep your customers engaged throughout the customer journey. Any conversation about ecommerce operations should include a discussion about branding and how it's applied across all your business channels.
Fix Your Mobile Site
Mobile devices have made it possible for fully omnichannel campaigns to exist, especially since experts predict mobile internet traffic to surpass desktop traffic this year. However, many mobile sites still don't offer the same functionality as their desktop counterparts. Worse, some businesses don't even have mobile versions of their websites.
How does an inadequate or non-existent mobile site affect your business? The impact is far more significant than you'd expect. Around 57% of users will not recommend a business to their friends if the site isn't designed for mobile, while 40% will go to a competitor's site if they have a bad experience with a mobile interface. Aside from that, desktop-oriented sites take longer to load on mobile devices, which results in high bounce rates.
To mitigate these issues, you will need to have your site upgraded using responsive design. Mobile-first responsive sites are built using a grid system that expands or contracts specific elements to accommodate the screen size. This helps create a consistent user experience regardless of the device being used.
Shoppable User-generated Feeds
Many users still don't trust branded content. However, they trust the content produced by users like them. When you use platforms that are heavily dependent on user-generated content, like Pinterest, you can use that content to redirect traffic to your ecommerce site.
Here's how some brands use Pinterest to generate traffic to their websites:
They partner with well-known bloggers to create content, such as high-definition photos and well-written captions.
They use these photos in different organic social promotion campaigns and see which ones perform best.
Finally, they take the best-performing photos and use Promoted Pins to increase their reach.
You can also duplicate this approach in Instagram Stories. If you have a verified business account, you can feature user-generated content in your Stories and include a product link or blog that users can access by swiping up. In some locations, you can add a shoppable photo tag that leads to an in-app product description page offering the option to "Shop Now". The story above, for example, has a link to a selection of sports bras.
The secret to successful user-generated content is to encourage your users to show their purchases in action. For example, if you sell running shoes, potential customers will want to see those shoes in use.
Contests & Use of UGC
Aside from creating shoppable user feeds, your brand can also use user-generated content for contests. Brands that feature user-generated content heavily include Starbucks, which says 61% of its Instagram followers prefer user-generated stories compared to branded stories. Customers matter, and when they share their positive experiences with your brand, those reviews are seen as more credible than paid promotional content.
How do you utilize user-generated content in contests? You can either offer prizes for the best submissions, feature the top content in future campaigns, or make them regular fixtures in your content. If you have physical stores, you could even show user-generated content on a loop using LED screens.
Snack Time, a Canadian YouTube series about "the secret lives of milk and our favorite snacks", held a contest for new character ideas in January 2017 (pictured above). In just a couple of weeks, the contest attracted over 5,300 suggestions. It's become so popular that the channel decided to rerun the contest in 2019. Not bad for a channel that represents the milk producers of Western Canada!
Effective Use Of Discounts & Coupons
Customers like to get the best deals available, and offering discounts and coupons will help convince your leads to make a purchase. Ninety percent of customers love getting coupons. Here are a few different kinds of special offers you can use to strengthen your omnichannel ecommerce sales:
Multi-buy offers: These offers give customers two products or more for a lower total price than if they bought the items separately. To execute a multi-buy offer, take a more expensive but less popular item at full price, then put it together with a popular item at a massively discounted rate.
Volume-based discounts: If you're looking to sell things in bulk, offering a volume-based discount will help you move more items at a lower price per unit. For example, if a customer buys 100 units, you might offer a 10% discount, but if they buy 150, you might increase the discount to 15%, and so on.
Free gift: If a buyer is still undecided, offering a bonus gift might help convince them to click on "Buy Now". It could be a physical product or a digital product such as an ebook, template, or premium software access. If you offer a gift, you need to ensure that it adds to your base product's value.
Buy one, get one: When a customer can pay the same (or close to the same) price for two items as they would otherwise pay for just one, it's hard for them to turn down the chance to do it. That's why BOGO promotions are so popular among retailers: what they lose in profit per unit, they more than makeup for increased sales volume.
Customers are always looking for great value, and when they find the chance to get more than their money's worth, they won't hesitate to snap it up. This is why discounts, coupons, and sales promotions are vital components of the marketing funnel.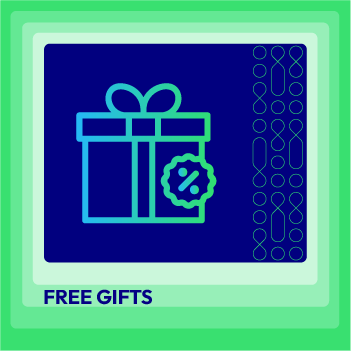 Retain customers and boost sales easily by offering free gifts
Check it out!
Build Buying Guides
Seasonal buying guides do two things. First, they help customers figure out what to buy for the season and give them a convenient way to get those things. Second, they allow your brand to promote additional products that add value to a core purchase.
Despite these goals, an effective buying guide doesn't focus on hard-selling. Instead, it gives the reader a set of insights that they can use to make informed shopping decisions.
For example, Traeger Grills publishes a Thanksgiving guide that walks the reader through grilling a turkey for the holiday feast. In the middle of the guide, it suggests grill models that could accommodate a specific number of turkeys:
Aside from suggesting grill models, the rest of the long-form article gives instructions for bringing a turkey (with reference to the Traeger Orange Brine & Turkey Rub Kit) and using Traeger smoke pellets for added flavor. In other words, it provides valuable information to the reader, whether they make a purchase or not.
Their Facebook page features a special offer for customers who would like to get into the turkey-grilling spirit, too:
It's no wonder Traeger is one of the top grill manufacturers in the US. They don't just sell grills. They also take care of the entire grilling experience. Traeger's omnichannel ecommerce strategy is set up to attract customers, add value to their purchase, and keep them coming back for more.
Bottomline
If you are serious about growing your business, you need to expand your sales and marketing channels and adopt an omnichannel marketing strategy. Omnichannel ecommerce involves all possible customer touchpoints, including physical stores, mobile sites and apps, social media, and even SEO and branding. The result? Your customers and prospects can find you wherever they happen to be.
Omnichannel ecommerce might sound complicated, but its primary commitment is to shift the business's focus to the customer and make it easier for them to reach you. To create an omnichannel strategy that works for your brand, look beyond your ecommerce operations, and revisit your online and offline processes.
Here's to supercharging your sales in 2021 and beyond!
Author Bio: Owen Jones is the Senior Content Marketer at ZoomShift, an online schedule maker app. He is an experienced SaaS marketer, specializing in content marketing, CRO, and FB advertising.
Website Support
& Maintenance Services
Make sure your store is not only in good shape but also thriving with a professional team yet at an affordable price.
Get Started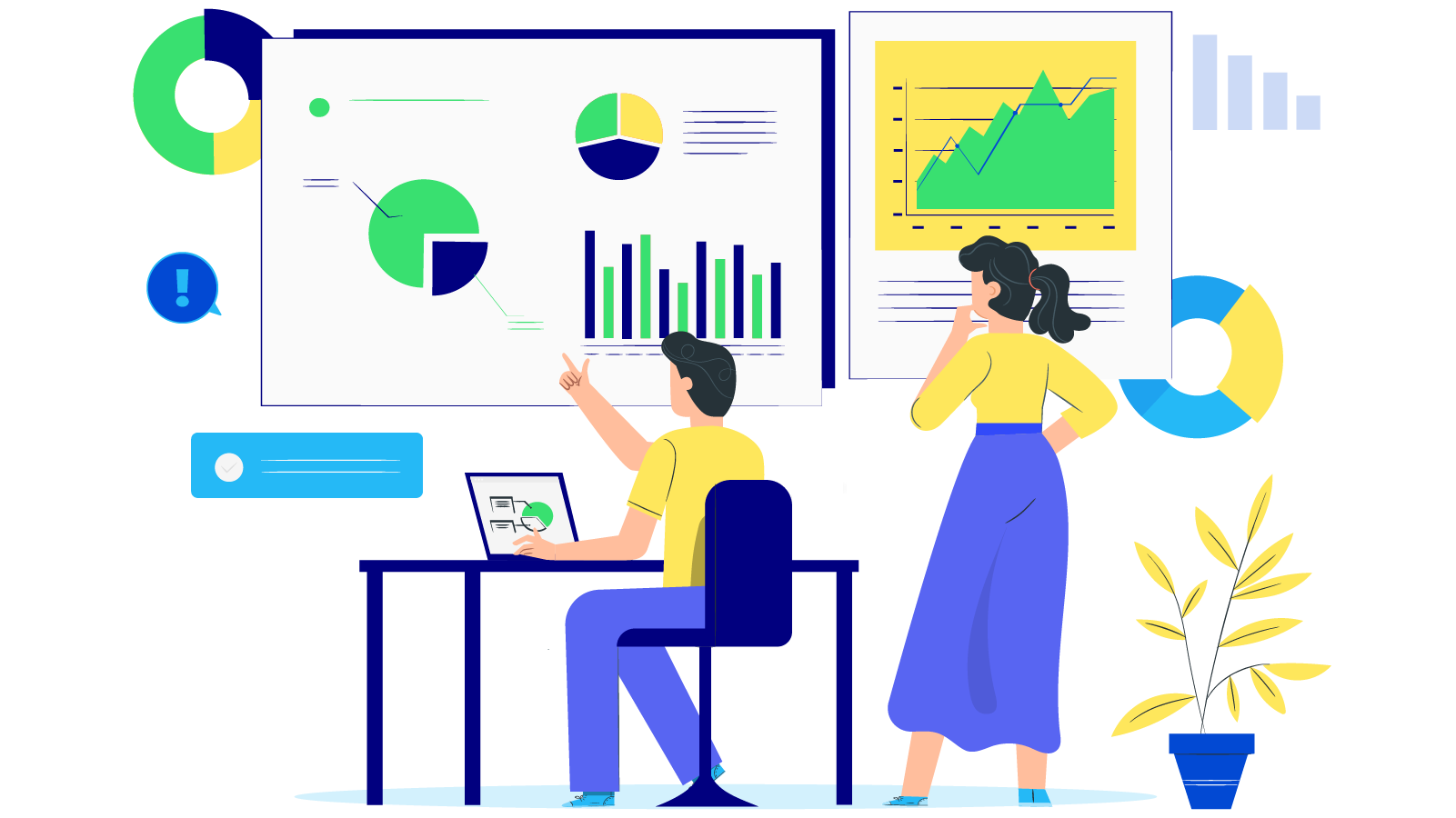 New Posts



Subscribe
Stay in the know
Get special offers on the latest news from Mageplaza.
Earn $10 in reward now!