Namecheap VPN Review: Performance, Support, Pros & Cons
The Most Popular Extension Builder for

Magento 2
With a big catalog of 224+ extensions for your online store
If you're reading this blog post, you might be aware of the advantages of a VPN (Virtual Private Network).
Still, not every provider can guarantee optimal security and fast speeds. Among the newer candidates available, we were quite interested to see how Namecheap VPN performs. Its parent company is already outstanding when it comes to online privacy. While the service itself has been up for a couple of years, it's already established a large member base.
However, does it mean that it's the best option out there? And how does it compare to the leaders on the market?
We'll be answering these questions in this Namecheap VPN review. We'll go through all the main aspects, including usability, performance, privacy, and pricing, to determine whether it's worth your money.
Let's get to it!
Table of contents
What is Namecheap VPN?
If you're into web hosting and domain registrars, you have probably heard about Namecheap. The company made its name in this game, and while it's not the most popular option, it still has a large user base. Near the end of 2018, the company decided to try its luck with creating a VPN.
Namecheap VPN is using servers run by an arm of StackPath, the company behind prominent VPN brand names, such as IPVanish, StrongVPN, and Encrypt.me. This US-based VPN service exists in 1,000+ servers across 50+ locations across the globe.
Related topic: 19 Best VPN Services Free & Paid
Namecheap VPN usability
Supported devices
Namecheap VPN is compatible with all the leading platforms, such as Windows, macOS, Linux, Android, and iOS. Additionally, it also supports Routers as well. Apart from this, the provider provides an impressive unlimited multi-logins feature to its users, so you can connect as many devices as you wish with a single account.
You're able to configure Namecheap VPN on your routers via OpenVPN, as long as the router's firmware supports OpenVPN files.
Setup process
It's easy to download Namecheap VPN - once you have started your membership, either with a free trial or paid plan, Namecheap VPN will prompt you to download the version that's right for you, or show you how to manually set up its service on your device or router.
It's also quick and easy to install Namecheap VPN. Its user interface is simple to navigate, with a huge range of server locations to choose from at the click of a button.
There is a live and updated "ping time" beside each server location, displaying the time it takes to communicate with each server. This is great for anyone that wants to connect to the fastest possible VPN server. Or, you can simply click "Connect VPN," and Namecheap VPN will automatically connect users to the fastest server available.
When you click on the drop-down menu at the side of each server location, you'll see additional options for selecting a specific city location within that country - for instance, within the US, users can choose multiple cities, such as Las Vegas, Boston, Seattle, and more.
On all devices and clients, Namecheap VPN opens at startup, and there is a handy option to auto-connect as soon as the app is launched, meaning you will always be protected when you browse. You can also change the VPN protocol you connect to, such as OpenVPN or IKEv2.
Namecheap VPN performance
Servers and locations
The server network of Namecheap VPN is of moderate size. The company reports that there are more than 1,000 servers in over 50 locations. Apart from locations in the US and EU, Namecheap VPN is mostly focused on providing VPN in Australia. Also, the Singapore and Hong Kong servers are among the few Asian servers.
When the leaders in the VPN space have between 3,000 and 6,000 servers in as many as 90+ countries, Namecheap has some catching up to do here.
Speed
Namecheap VPN owns its servers and network, resulting in some pretty impressive speeds ideal for data-heavy tasks, such as streaming, online gaming, and data transfer. As with any VPN out there, there's a slightly higher ping (8ms - 13ms) and a barely noticeable speed drop (download - from 91.2 Mbps to 86.55 Mbps; upload - from 31.69 Mbps to 29.43 Mbps) when using Namecheap VPN. Of course, the speed also depends heavily on the actual server you're connected to.
In general, Namecheap VPN provides its users with good speeds paired with pretty great connection consistency. Once you actually connect to a server, you will not experience any sudden speed drops or disconnects, which is especially important for online activities.
Streaming & torrenting
Namecheap VPN supports both streaming media and torrenting. When it comes to accessing geo-blocked content, it can access some regional Netflix libraries.
However, it's essential to note that Namecheap VPN is using IPVanish infrastructure, which is also shared by other VPN services. So, in case there is a problem with Netflix blocking the VPN, there's not much that Namecheap can do about it, as the server network is controlled by IPVanish.
For the same reason, although Namecheap VPN allows torrenting, there are much better VPN services for torrenting to choose from.
Namecheap VPN security
VPN protocols and encryption
Namecheap VPN supports OpenVPN and IKEv2, which are well known as the most secure connection protocols out there. In other words, they offer a good balance between speed and security features.
In terms of encryption, Namecheap VPN opted for AES-256, also known as "military-grade" or "bank-grade" cipher. This encryption is virtually unbreakable, so you don't need to worry about any online entities interfering with your connection and traffic.
However, it's relatively disappointing to notice that Namecheap VPN comes with only two encryption protocols, while most of its competitors have more. But the security level offered by these default protocols is still up to the snuff.
On the positive side, Namecheap VPN offers the additional security features as follows:
Kill Switch
If your VPN connection suddenly drops out for any reason, Namecheap VPN will block all incoming and outgoing traffic to guarantee that none of your data leaves your device unencrypted.
DNS Leak Protection
DNS, or Domain Name Systems, is described as the "phonebook" of the Internet, and it can reveal essential information about you when you connect to websites. Namecheap VPN prevents this information from being leaked when you surf the web.
Namecheap Scramble Option
This feature works like a stealth protocol, which helps you bypass network traffic sensors imposed in numerous oppressive countries. You can activate the Scramble mode option on your OpenVPN connections.
It is seriously impressive for a VPN that costs so less to offer robust features like Scramble. If you find yourself in countries with strict anti-VPN policies, you might get your VPN to work with the Namecheap Scramble option enabled.
Namecheap VPN privacy and policy
Jurisdiction
Namecheap VPN is headquartered in California, USA, which falls in the 5-eyes data-sharing alliance. That implies that your data might not necessarily be safe with this VPN provider.
Not to mention, the US is at the center of most international surveillance orgs, and can legally force companies (even VPNs) to secretly spy on their customers in violation of the company's own policies and terms of service. This lack of respect for privacy is the main reason that top-rated VPN services like NordVPN and ExpressVPN are located in countries with greater regard for user privacy rights.
If you believe this is just paranoia, consider that there have been several well-known cases for US VPNs that have been forced to log their users and turn over these data to authorities.
For instance, there was a case with IPVanish logging users, all while claiming to be a "zero logs" VPN service. This is noteworthy, because Namecheap VPN is a rebranded version of IPvanish, with the Namecheap logo.
Logging policy
While we couldn't find a privacy policy dedicated explicitly to their VPN service, Namecheap makes mention of a no-logging policy. This policy claims that the information stored is not linked to any personal information, and wouldn't be used without the customer's consent.
Its Terms of Service states that Namecheap VPN doesn't log (track and store) any user activity, including DNS lookups, email addresses, sites visited, and such.
However, as Namecheap's jurisdiction falls in the US, a country not too friendly with online freedom and anonymity, as well as known for its data surveillance, this may be something to consider.
Namecheap VPN customer support
Namecheap VPN offers 24/7 customer support options as follows:
FAQ
Knowledge base
Submitting a ticket
Live chat
The Live chat support option is the fastest way to resolve issues. However, you can read for yourself on the FAQ or Knowledge base. They have some relevant information, but much of it concerns other Namecheap products.
To view your support pin, you need to create a free Namecheap account, including username, password, first/ last name, and email address. It's important to note that you can use two different email addresses, one to create your account and another to access the live chat feature. This also lets you contact the customer support team before purchase and get answers to any questions you may have.
Namecheap VPN pricing plans and payment methods
Namecheap VPN offers three pricing plans:
Monthly Plan: $0/ month (renews at $5.88/ month)
1-year Plan: $1/ month; $12 total (after 1 year, it renews at $34.56)
3-year Plan: $1.88/ month; $67.68 total
You'll get unlimited data and no restriction on bandwidth, whichever plan you choose. Namecheap VPN also offers up to five simultaneous connections.
You can pay using a credit card, PayPal, or even Bitcoin. The platform offers a 30-day money-back guarantee should you feel like changing your mind. Plus, if you sign up via App Store or Google Play Store, you'll get a 14-day free trial.
Pros and cons of using Namecheap VPN
Pros:
Easy to install and use
Pretty high-speed server network
Unlimited bandwidth
Strong security features
Multiple payment methods
Inexpensive pricing plans
30-day money-back guarantee
Cons:
Unclear VPN data collection policies
Bad privacy jurisdiction (based in the US)
Alternatives to Namecheap VPN
ExpressVPN
If security and speed are your top priorities, ExpressVPN is right here for you. With top-notch security features and lightning-fast connections, ExpressVPN will help you avoid any internet restrictions.
What makes ExpressVPN outstanding?
ExpressVPN is located in a privacy-friendly jurisdiction (British Virgin Islands)
It has a huge collection of servers on nearly all continents (including 3,000 servers in 94 countries)
Its security features are excellent
It is fully compatible with most the devices
It is more effective in unblocking streaming sites
It offers 24/7 live chat support
NordVPN
Since 2012, NordVPN has developed and become one of the best security service providers around the world. The company has been trusted by more than 14 million users.
What makes NordVPN outstanding?
It covers an extensive range of servers and locations (5,4000 servers in nearly 60 countries)
Its performance is remarkable with fast speeds and available streaming content
It offers advanced security and privacy features
Its no-logging policy is verified
It offers excellent customer support
CyberGhost
CyberGhost is a full-fledged VPN provider, which is developed by a renowned privacy company in Romania. It's a robust solution that is recognized as the fastest-growing service, focusing on usability, diverse server location, and affordable pricing.
What makes CyberGhost outstanding?
It is located in Romania (out of the 5-eyes alliance)
Its array of servers is extensive (6,300 servers in more than 90 countries)
It can work with streaming sites, and it's safe for torrenting
Its money-back guarantee is generous
Read more: CyberGhost VPN Review: A Thorough Inspection of the Specter's Respectability
The bottom line
So, do we recommend using Namecheap VPN?
Well, Namecheap VPN is recommended at this time.
We hope our review of Namecheap VPN has helped you a lot! If you want to discuss more, don't hesitate to contact us! We're always happy to hear from you!
Haley is a content creator at Mageplaza. When not working, she spends time on travel adventures, books, and food tasting. As growing up, she wants to read, learn, and experience more things to adapt herself to this ever-changing world.
Website Support
& Maintenance Services
Make sure your store is not only in good shape but also thriving with a professional team yet at an affordable price.
Get Started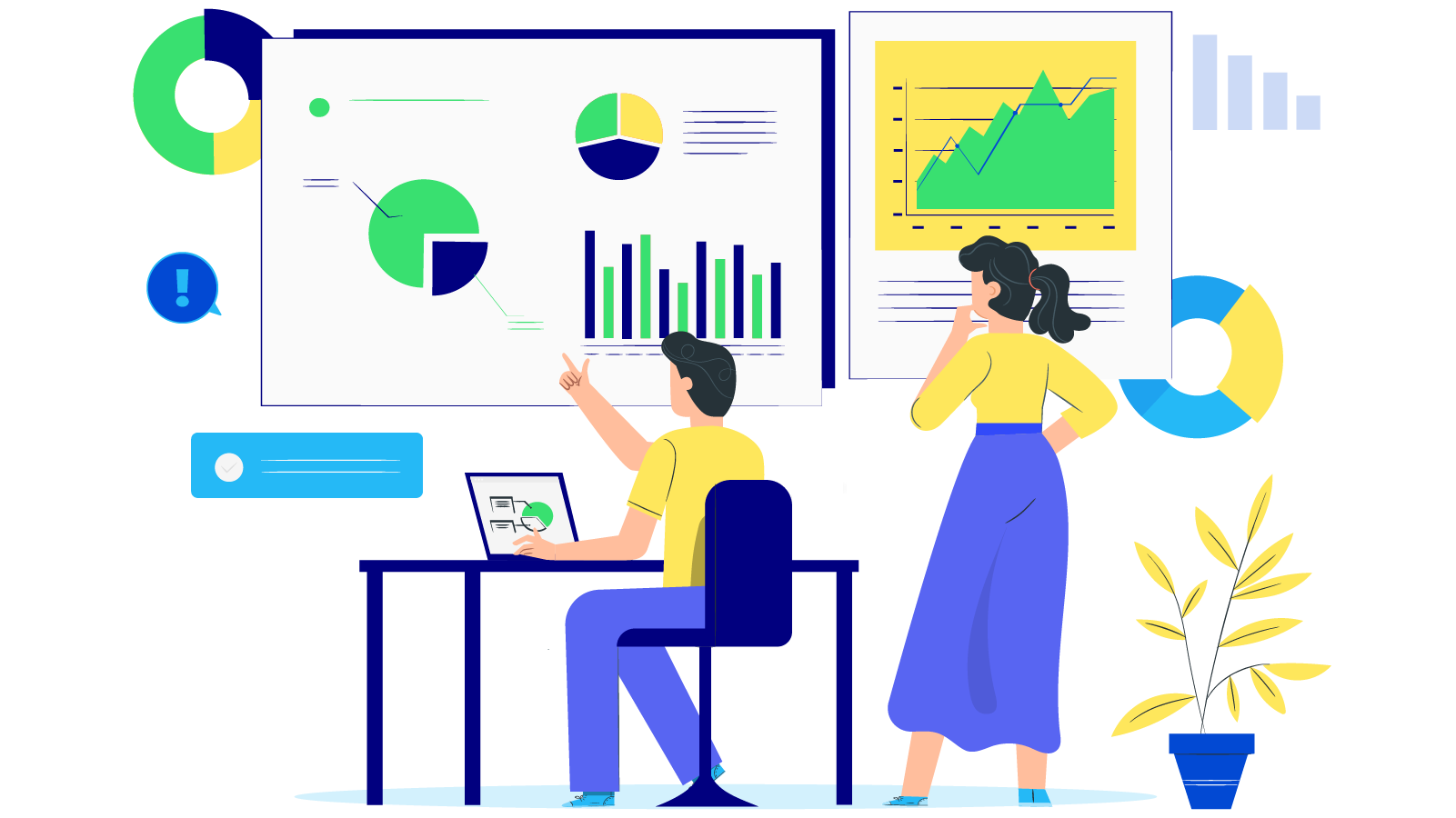 New Posts



Subscribe
Stay in the know
Get special offers on the latest news from Mageplaza.
Earn $10 in reward now!