12 Best Loox Alternatives & Competitors in 2023
The Most Popular Extension Builder for

Magento 2
With a big catalog of 224+ extensions for your online store
Consumer review increases conversions and rankings of SEOs. For any eCommerce platform, they are a must-have. E-commerce product reviews conversions directly, but this isn't the only advantage. Content created by users will also naturally extend the organic keyword footprint of your web. Also, unfavorable reviews can be useful. A study by Reevoo has shown that 68 % of people have more confidence when they have both positive and poor outcomes. Moreover, the transfer rate for those looking for bad feedback is 85 percent higher.
You should be mindful that product reviews are needed on your website. There are numerous review management platforms to consider, with Loox reviews being one of the most top-listed options for its photo-centric social proof. However, there are many other reviewing platforms in the market with competitive advantages and features. It is crucial to know which feature is most appropriate for the public when selecting a review site. The following are the top Loox reviews alternatives that we suggest for retailers and brands to consider for your business.
Table of Contents
About Loox reviews
Studies show that customers react more to images created by unique users rather than stock images. This explains why people take new pictures almost every day. Understanding this tendency, Loox was designed as a photo review app that enables the consumers to leave feedback on products with photos.
Normally, the only text input can be received in feedback. However, as the internet evolved, photographs and videos became the favorite age of today. Your pleased buyers will become your brand ambassadors with picture feedback, including giving you free advertising and promotion.
And with more and more users sharing favorable feedback with pictures on your online shop, your product will have a greater reputation, and your loyal buyers will leave an impact on those who have not yet bought it.
The Loox reviews app is loaded with prominent features. It offers you an easy set-up, provides various themes, helps send automatic email reminders, and provides a review tracking tool to get you started. Also, the reviews can be displayed on your page as pop-ups, and you can easily import these reviews to AliExpress as well.
Top 12 Best Loox Alternatives & Competitors
Product Review - Photo Reviews
Product Review - Photo Reviews is a great app that allows the store to maximize conversions by presenting on the store frontier live sales updates.
In particular, it allows shops to illustrate in-depth purchases that bring clients to the sense that your product is not accessible. As a result, they will purchase this commodity more definitely. Furthermore, this app allows you to develop customers ' trust. With sales alerts posted, consumers will assume that the shop is occupied with everyday transactions. This would be efficient psychological data to induce them to pay.
The popups' design and layout are especially fully customizable to suit your business's style and purpose accordingly. You can change the color, the font, the frame, the animation effects, and even the location of their view on the screen. You can modify your popups with the custom CSS supported as well.
Yotpo
Yotpo is one of the most common and useful content marketing software today primarily for e-commerce shops and retail firms. Yotpo also has several out-of-the-box functionalities suggested by our experts to interested users. The framework allows consumers to create product reviews and use the best of them to improve sales. Moreover, Yotpo is designed as the plug-and-play social review and e-commerce platform that provides users with easier and smarter mobile first-time review interactions than all of its competitors.
What special about Yotpo lies in how it turns over user experience and inspires potential customers to become frequent customers of more than your products' quality. The platform has recently gained a competitive advantage by launching social curation features that collect and define Instagram content, which is better created by users, enables shoppable updates, photo discovery, and fast management and moderation.
The company has upgraded the device with a highly powerful analysis suite, allowing you to plunge into your UGC's funnel and report on transactions, content, and optimization. Both conversion and communication details are seen on a comprehensive screen, where the consumer takes less than no time to represent limitations and settle on how his methods can be strengthened.
Yotpo also provides a typical set of marketing functionalities in combination with social curating and analytics, including social media, review production, retention, marketing, and SEO. You will significantly increase the ad-ROI to keep up with all developments in social ads. Reviews can be created quickly by using in-mail formats and smartphone applications, in which consumers can rate each location/device literally. The algorithms in place differentiate between premium and average traffic, which ensures that the right products are delivered to the right users.
Yotpo offers both free and premium pricing plans customized to fit your business size and needs. As for the premium version, you might have to contact the vendor for more details and consultation.
Product Reviews by Shopify
Shopify's Product Reviews app is an essential platform to boost sales and make the available feedback more accessible for all e-commerce managers. You will share your customer's interactions with Product Reviews in the easiest possible way.
With Product Reviews, information can be attached to each of the products through a customer rating tool that can give you and customers a positive relationship. In combination with this, sales in your store will rise exponentially.
Don't worry about its design because it will be themed compatibly and instantly fit your store's style. Also, all interface options, samples, and colors can be conveniently customized without the coding requirement. In addition to this, the CSV Import and Export feature lets you import and export your ratings as a tablet. All in all, this FREE extension is worth a try to boost your sales.
Shopper Approved
Shopper Approved is a platform for gathering and syndicating feedback. The program consults and distributes consumer ratings and reviews, including videos, to a large network. The software does not provide any rewards for reviews so that shoppers can only focus on customer reviews.
With Shopper Approved, online ventures can besides see the number of ratings and recommendations received an increase. This helps them to connect, interpret, and transform consumer feedback into actionable information to further develop their services. The platform offers a wide network of delivery channels where consumer feedback and ratings on one channel often present on other integrated platforms.
Reviews from customers can be collected through various convenient methods such as survey emails, survey after purchase, QR codes, etc, which provides customers with more options to share their experiences. Shopper Approved offers easy deployment in which installations are made simple to help business curate and handle the review listings directly upon acquisition of the market solution.
Pricings on Shopper Approved are customer-based in which the features and corresponding pricing paid are customized to fit your business needs and requirements. There's a free 30-day trial for initial testing as well.
PowerReviews
PowerReviews is a powerful feedback & review management suite recommended to any organization that aims to automate evaluations, address customer queries, or gain feedback to boost brand awareness and enhance customer engagement.
The first immediate result of using PowerReviews is a growing amount of comments and ratings from consumers, a tactic that will turn casual browsers into customers in the end. As a retailer, you will most likely encounter higher profits and a greater sense of how your company is going to be managed or changed.
PowerReviews also offers various answer/review sources. Being able to answer quickly means that you can encourage an online shopper to shop quickly because all the information is given and no waiting is needed. Digital FAQs, expert moderation, and incoming SEO are available to improve organic traffic, while several response sources are available.
The Ranking and Analysis module contrasts the services' advantages and disadvantages with a full inline SEO to identify keywords you like. At the same time, the system uses a Face-Off rating feature to differentiate between negative and constructive feedback and pick the ones that will benefit you best.
PowerReviews only offers enterprise pricing in which you have to directly contact the vendor for more information. Unfortunately, there's no free trial to experiment with the system in advance.
Trustpilot
Trustpilot is an appraisal framework that integrates corporations with their customers and seeks to create trust and openness for both sides. With Trustpilot, companies can create a positive brand image by gathering reviews from their consumers, better understanding their consumers, and showcasing their goods, company, and services. Trustpilot has reviewed more than 360,000 Websites from more than 65 companies, including WordPress and Dior.
The system also offers increased traffic via organic and paid search. Trustpilot enables interaction between companies and customers as well. The feature helps organizations to respond to positive and negative feedback, rescue and re-connect disappointed consumers, and increase retention rates.
With Trustpilot, businesses may gather actual user feedback and suggestions to help other consumers make better purchase choices. You can recognize and take the appropriate steps to locate consumers who have given unfavorable feedback. You can also use these negative feedbacks to find areas where your brands can enhance and expand your customer base.
For newcomers, Trustpilot offers a free account with basic features to get you started. Or you can opt for the Standard plan starting from $199/month for more advanced features. Large companies can consider the Enterprise plan with custom pricing based on business needs.
Bazaarvoice Connections
Bazaarvoice Connections is a framework that allows brands to address customer feedback and product inquiries through various shopping platforms and to affect both in-store and online purchases, to reduce returns, and to generate brand loyalty. It has ten years of experience that allows users to obtain the largest amount of user-created content, scope, and insights.
There are several reasons why BazaarVoice is one of the top options. This system helps to improve sales by supplying shoppers with solutions to make such decisions, and in the Bazaarvoice network, where you market your goods, communicate with customers in real-time. It also provides answers to feedback to protect the company's credibility and motivates supporters and allows more potential consumers to research their products.
Moreover, the exclusive Syndication Reporting by Bazaarvoice Connections tells consumers the effect and reach of their content. Besides that, the method gives marketers the potential to increase efficiency and distribution.
Bazaarvoice Connections offers2 pricing packages - the free and premium plans.
Verified Reviews
Verified Reviews is an influential third-party rating tool that lets consumers support their products with gleaning products and consumer feedback that can be posted online. It has proved to be a fantastic method to boost exposure, encourage customer satisfaction and confidence, and increase leaders' turnover for many organizations.
Checked reports are not limited to evaluation; they will assess and evaluate consumer feedback after the order. To achieve customer efficiency, the app connects the marketing and management departments.
By using rich snippets, the app will help refine search engine efforts in any business. This means that all the rich snippets used by businesses appear in all documented search results. It also guarantees the recognition of the most important website content. Meanwhile, the PLA framework ensures enterprises benefit in Google Shopping Advertising and campaigns from the promotion of their products or services and gives prospective customers better access.
What is great with the product is that the influence of feedback is used for advertising purposes. This is achieved by demonstrating customer loyalty and the level of service for prospective clients. The Google Seller Ratings Stars influence also improves brand awareness, maximizes the advantages of marketing campaigns, and also raises the click rate by up to 17%.
About the pricing, Verified Reviews offers various pricing options for each business scale, with a free trial available for each plan. The price starts at $99/month, and for the Infinite plan, which provides custom advanced features, you will have to contact the vendor for further information.
TrustSpot
TrustSpot offers e-commerce companies, online retailers, and digital traders the opportunity to collect and deliver feedback from their current clients to engineer brand awareness, build consumer confidence, and increase revenues. When the transaction has been completed and branded as completed, the software automatically sends your customers a review application form.
To inspire huge numbers of customers to convert, TrustSpot lets you promoting the most effectively crafted customer input with fine seals, badges, buttons, tabs, and more. These on-site elements allow tourists to purchase and when they have constructive and substantive feedback, they feel incredibly relaxed.
In addition to collecting input and view on your search engines and website from your users, TrustSpot provides an interactive predictive feature to obtain insight into how customers use your emails. This gives you a good picture of your clients, defines who your brand ambassadors are, and creates sustainable marketing plans which can bring your company to success.
Pricings on TrustSpot are extremely transparent. The platform offers 4 different pricing plans starting from $149/month. If your business demands customizable features that fit the business needs, you should contact the vendor for the Custom solutions plan to start at $1500/month and request a demo. Annual subscriptions will save you 20% compared to monthly plans.
Reevoo
Reevoo is an insightful and trustworthy website that creates authentic content for its brands, goods, and services. Reevoo has a strong content collection feature, which gathers news, reviews, and other information.
By capturing and exchanging accurate prices and comments of clients who are involved in share, Reevoo gives the business a great boost. The framework produces and publishes efficient and compelling consumer information, building trustworthy partnerships. Reevoo allows customers better purchase and encourages them to make great goods and services and be seen from the labels. After getting the reviews, the system will help your business dive into deeper customer insights with comprehensive reports and analytics.
About the pricing, Reevoo only offers a quoted plan in which you will have to contact the vendor to get the custom pricing based on the feature packages you choose. There's no free trial either.
TurnTo
TurnTo is a modern suite of customers with many helpful plugins for online retailers that upgrade the review and ranking process in a range of ways. TurnTo, in particular, is the device that will maximize the gain from any content you publish and inevitably lead to improved conversion, amazing traffic, and an unforgettable opportunity for random users to become regular buyers.
The suite contains various components, including credit assessment and analysis, user questions and suggestions, visual reviews and checkout comments, and access to online retailers. This fast-developing customer-generated content provider promotes interactions with consumers for retail products and displays important trends to their businesses.
Features such as "Ask Owners" and "Social Merchandising" (connection to users via social networks) work with those algorithms that deal with previous responses to present questions, all of which are explicitly saved on the base for future use. In this way, without leaving the product page the customer can find all that he needs. At the check-out point, he will be asked to post a POS statement that other consumers will also need.
TurnTo lets you keep customers, offer invaluable content for higher SERP results, improve selling using social networking advantages and, above all, increase brand awareness. The framework also streamlines buying habits and helps marketers to assess the value they provide and potentially reveal positive and negative patterns that can be critical for their companies.
Unfortunately, TurnTo does not offer a free plan. In order to use the premium version, you may have to contact the vendor to get the custom pricing and further details.
Feefo
Feefo is a cost-effective and highly efficient digital customer feedback solution for the processing and review of real feedback, recommendations, and insights from consumers. The platform claims to be trusted by over 5000 brands and is a Google Premier Partner. Feefo users can easily receive actionable, high-impact information to deliver better solutions, products, and services that match and even exceed the consumer needs with actual input from legitimate customers.
Feefo also increases the SEO ranking of its customers' websites and boosts Google seller scores in addition to being a feedback collection engine. Feefo can increase traffic volume, save more money by reducing the expense of PPC ads, and improve conversion rates.
Feefo offers 3 different feature packages: Essential, Complete, and Advanced. Pricings depend on the number and the advancement of the features you opt for your business. There's a demo request for every plan to help you make better decisions as well.
Final Words
All in all, the impact of customer reviews and ratings on online businesses' sales and engagement performance is undoubtedly huge as they serve as social proof to gain more public attention and trust.
To help businesses of all scales, there are various freemium reviews and rating management systems offered in the market in which each system provides unique competitive features to suit each business's structure and needs.
Loox reviews have long been known as a prominent review app among online merchants, but the app is not the only option and it does have some limitations as well. Therefore, we hope our suggested list of 12 Loox reviews alternatives could be a great reference for your consideration of choices.
Website Support
& Maintenance Services
Make sure your store is not only in good shape but also thriving with a professional team yet at an affordable price.
Get Started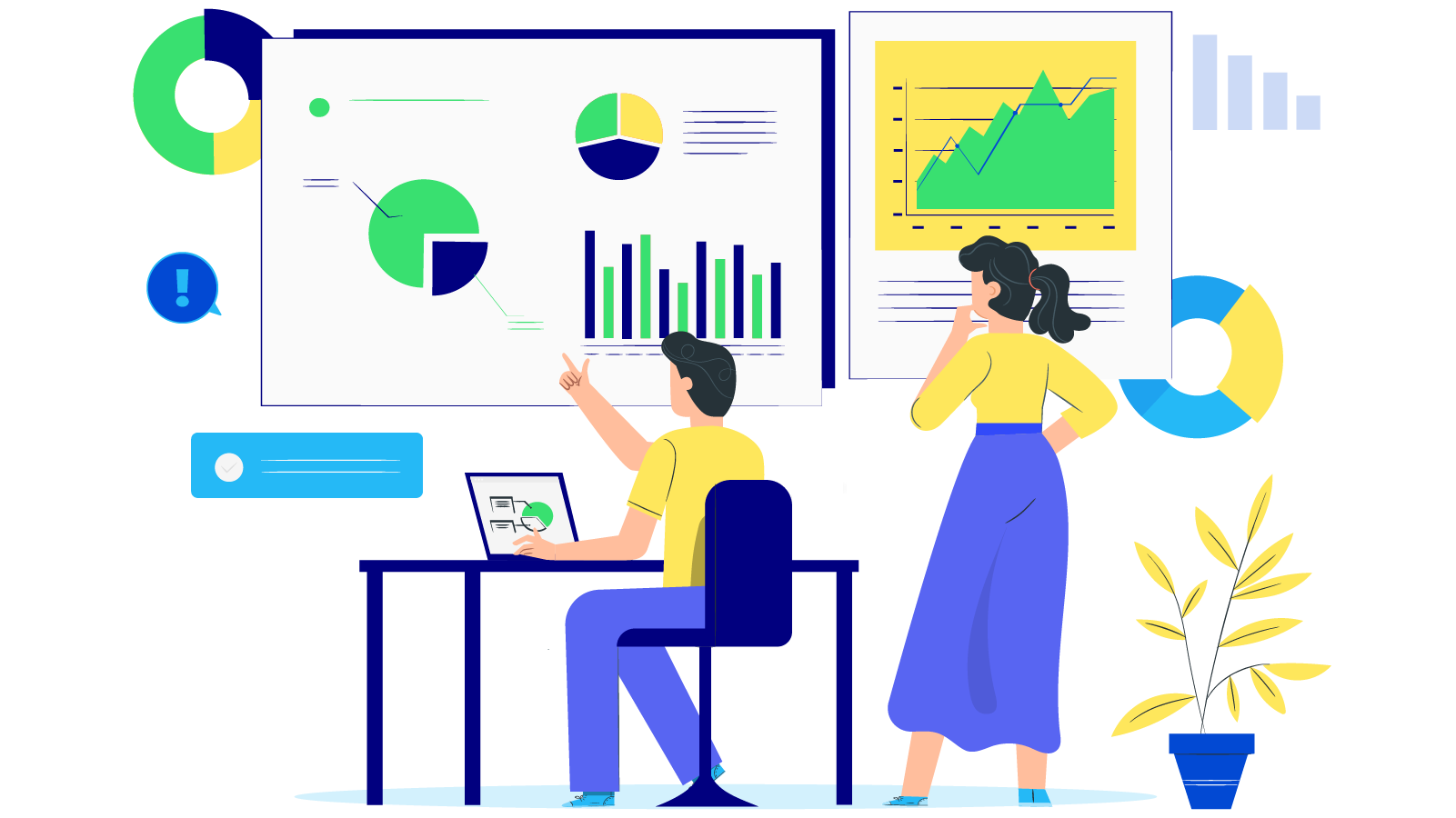 New Posts



Subscribe
Stay in the know
Get special offers on the latest news from Mageplaza.
Earn $10 in reward now!