How to Use Preorders to Supercharge Your Ecommerce Sales?
The Most Popular Extension Builder for

Magento 2
With a big catalog of 224+ extensions for your online store
A preorder is the process of letting your customers place their orders before your product becomes officially available. This is usually done through a form that the customer fills out with their contact details, so they can be notified when the product goes live. They can also be sent email updates about the product, or be shown other items you are offering.
Why do preorders even exist? Isn't it better to drop your product without a lead up and surprise everyone?
You might think this is a good strategy, but in reality, nobody's going to see your product if you don't create a bit of a buzz around it first. The internet is saturated with content and people clamoring to buy and sell, that in the modern world preorder campaigns are pretty much the only viable option.
Preorders get people excited about the product launch and increase hype around your release. People will sign up to a mailing list for updates, tell their friends, and generate more and more interest around your item. There are loads of other benefits to encouraging preorders, all of which will be explained in this handy guide. Let's talk about how you can use preorders to supercharge your ecommerce sales.
Creating a Good Preorder Form
This is the first step, and often the most important one. Making your preorder form look high-quality and professional is an essential part of the customer onboarding process: after all, if it's the first page a potential customer is going to see, you want to make it count.
Of course, there are lots of other components, such as post-purchase emails and product landing pages, but a good preorder page trumps them all in terms of how important they are in actually getting customers interested in your items.
Here are some quick-fire tips for a great preorder form:
Clear Signposting
Let your customers know exactly what they need to do. What information do you need from them? Where should they sign up? Make sure your page is laid out in a concise, clear, and understandable way. Use accessible fonts and a pleasant color scheme.
Continued Communication
Make sure the customer enters contact details so you can get in touch with them. This is crucial for making sure they can be kept up-to-date with your product launch.
Ease of Use
Again, accessibility is key. Make sure everything is clear and that the customer knows what's required of them. You'd be surprised how many businesses make documents like preorder forms completely unintelligible. Don't be one of them.
Make Them Feel at Home
Use friendly language, with lots of short, punchy sentences and maybe a touch of humor to keep it engaging. Get them excited about your product.
Consider the Customer Journey
When designing the preorder process, consider all stages that the customer goes through. Will they complete a preorder just to be met with an "out-of-stock" page? What happens if there's been a mistake and not everyone who preordered will be able to receive the product? Where could the customers go to make a query or complaint?
These are all things that you've got to think about. Even if it doesn't relate to the preorder process directly, there are still many paths a customer could take, and you should be ready to deal with all of them.
For example, keeping regularly updated inventory reports can help to prevent the above scenario. Having a well-run customer service department is a must, not just for preorder complaints.
Take stock of exactly how many possible paths your customers could take, and use it to your advantage.
Build Trust
Whatever you promise your customers, make sure to follow through. This is a great rule of thumb in all areas of business. Whichever sales channel strategy or business model you use, it's crucial that you build trust with your customers.
This can be done in several ways:
If you state that you'll update them about how your product development is going, or about new products or offers - do it. Use your preorder process to your advantage.
Send a friendly update email every now and then, asking how they're doing and if they'd be interested in shopping with you. Not too often, though - you don't want to drive them away.
Personalize the preorder process. Make your site show a "Thanks for your preorder, [their name]!", for example. Even something as simple as this builds trust with your customer, as they feel appreciated and are made to feel a little bit special by using that personal touch.
Whichever method you use to build trust with your customers, know this: it's all about consistency. Your preorder process should be consistent from beginning to end and should be the same across all of your products. The only exceptions should be if a product requires special shipping practices or more personal information from the customer.
Doing this will ensure that your preorder process is an asset to your business rather than a drag, and will go a long way in supercharging those ecommerce sales.
Helpful Analysis
Having a good preorder process - aside from all of the other benefits we've mentioned so far - can also provide you with some juicy metrics that you and your team can sink your teeth into.
Think about it. Having a smooth and streamlined preorder process can benefit you in many other ways. You can get stats on customer numbers and demographics, all from simply checking what kind of people are interested in your product.
Perhaps most importantly, you can compile analytics around your lead times. But what is lead time? This term can mean many things depending on the context, but in a nutshell, it's the period of time between starting a lead and finalizing.
Here are a few key terms relating to lead times:
Customer lead time: the amount of time it takes to complete a customer's order.
Material lead time: the amount of time it takes to receive materials from a supplier after the initial order has been placed.
Production/factory lead time: the amount of time it takes for a manufacturer to complete an order after a merchant makes it.
Cumulative lead time: the amount of time it takes to manufacture a product from start to finish, from procurement of raw materials to subassembly of related units.
So, why are these analytics important?
In short, knowing more about your business processes can help you to improve them. Take this as an example: if you gather lots of data concerning the average customer lead time for a specific product, you'll then be able to give your customers a more accurate prediction of when their order will be ready. It's a cycle. Good preorder processes equal good analytics and good analytics equal even better preorders. It really is that simple.
Keep That Momentum
Once you have a preorder from a customer, it's time to really supercharge that sale. We've already talked about the importance of following through, so what's different here? In short, it's about making sure that the customer's order gets to them promptly and in one piece.
Though this step might not directly relate to the actual preorder process, what it does is improve your company's reputation. Think of it this way: who's going to get excited about a new product launch if products always arrive late or broken?
This is an important concept to take into account when considering the wholesale vs retail debate. Whichever side you're on doesn't actually matter one bit, but what does matter is realizing that each method takes a different level of preparation and acting accordingly. For example, retailers usually focus more on advertising and the omnichannel customer experience, and wholesalers might focus more on getting as much product out of the door as quickly as possible.
Either way, you're going to need a streamlined WMS system. Warehouse management is one of the most underutilized areas of business, but in reality, it's one of the most important. A good, reliable warehouse management program will do more for your business than any amount of advertising or marketing emails will. After all, people use your business to receive a product, and the bottom line is that that product should get to the customer as soon as possible.
In Summary
There you have it. How using preorders can supercharge your ecommerce sales. End of the story? Well, not quite.
At the end of the day, you're trying to encourage sales and discourage abandoned carts. A good preorder process is essential for this, but it's not everything. A cohesive, streamlined, and efficient business model will get you further than you could imagine, and preorders are just the start.
After all, you've got to manufacture the product, deliver it to the right customer in a timely manner, send marketing emails with info about new products, handle any queries or complaints - and sometimes all of this, on a truly massive scale.
It sounds scary, we know. But the point here is that it doesn't have to be difficult. By learning about your customer base, making all of your processes as efficient as possible, and giving your shoppers the best possible experience, you'll ensure that people will love your products and return to your business again and again.
Good luck!
Author: Nick Shaw has been Chief Revenue Officer (CRO) of Brightpearl, the number one retail-focused digital operations platform which encompasses sales and inventory management software, accounting, logistics, CRM and more, since July 2019 and is responsible for EMEA Sales, Global Marketing and Alliances. Before joining Brightpearl, Nick was GM and Vice President of the EMEA Consumer business at Symantec and was responsible for a $500m revenue business.Nick has written for sites such as Hubspot and G2. Here is Nick Shaw's LinkedIn.
Website Support
& Maintenance Services
Make sure your store is not only in good shape but also thriving with a professional team yet at an affordable price.
Get Started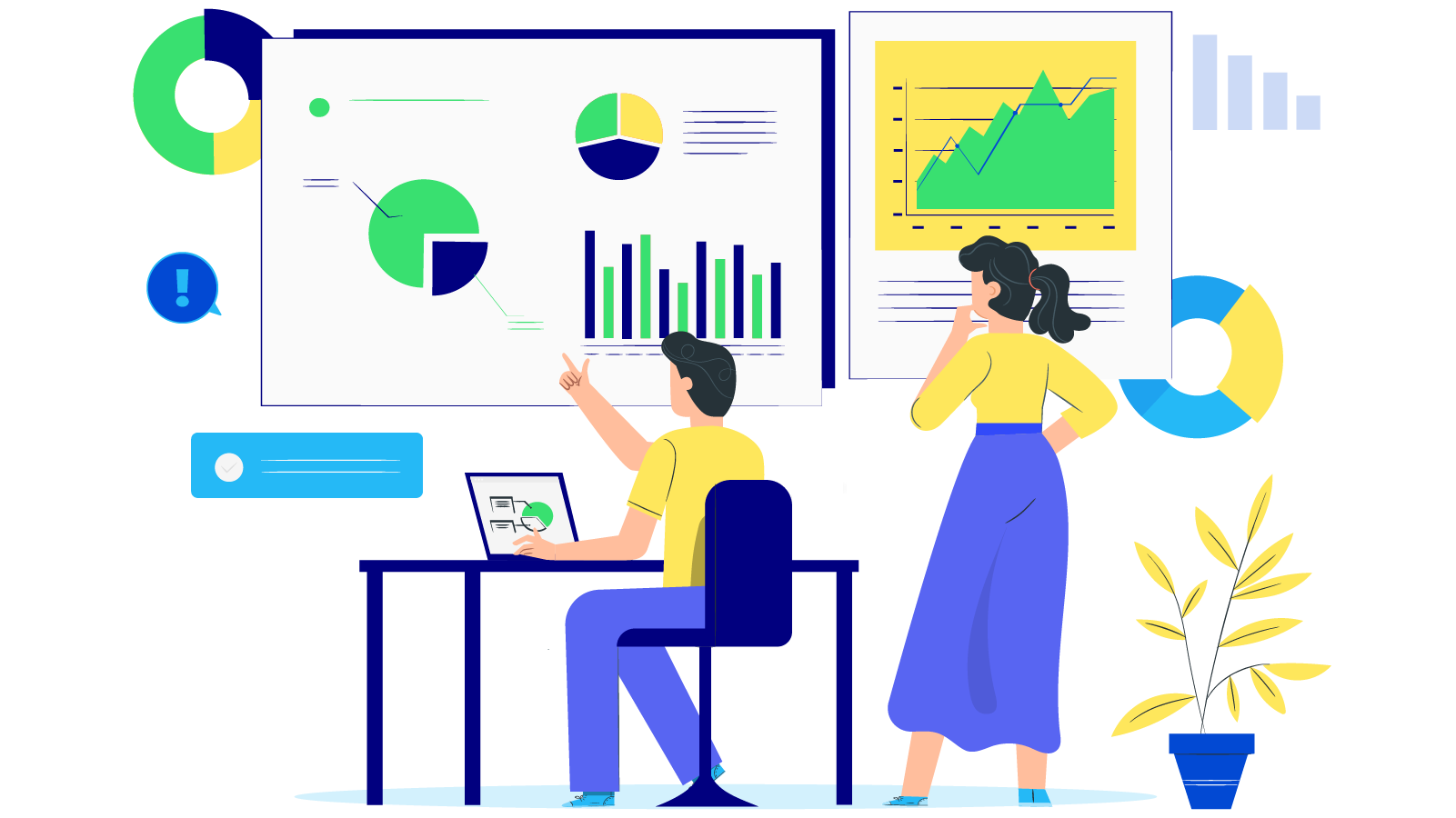 New Posts



Subscribe
Stay in the know
Get special offers on the latest news from Mageplaza.
Earn $10 in reward now!