Magento 2 Inventory Reports: Why You Need In 2023?
The Most Popular Extension Builder for

Magento 2
With a big catalog of 224+ extensions for your online store
Magento 2 Inventory report is one of the most crucial reports for any Magento 2 store owner, providing vital insights into the in-stock and out-of-stock items. However, this is not in the default reporting system of Magento.
Are you a Magento merchant wondering about the benefits of inventory reports? This article will give you an overview of the Magento report system, the types of inventory reports, and why we need them. We will also give you tips on creating the best inventory report for your Magento store.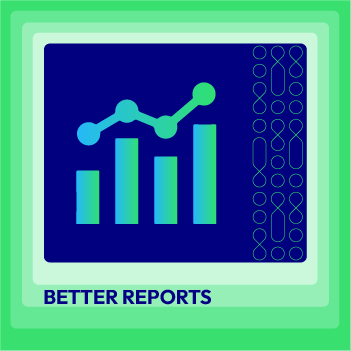 Implement deeper analysis - Make better decisions with effective advanced statistic reports
Check it out!
Table of content
What are Magento 2 reports?
Before getting to know about Magento 2 inventory reports, it is important to gain an overview of the existing reporting options available on Magento 2. there are 5 types of default reports for users, and they are:
Sales reports
Review reports
Customer reports
Product reports
Sales reports Sales report is a useful tool for businesses to export data relevant to their sales performance. These reports include 7 sub-sections: Orders, Tax, Invoiced, Shipping, Refunds, Coupons, and PayPal/Braintree settlements.
Marketing reports Marketing report gives information about the status of online shopping carts, search terms on a store's website, and newsletter transmissions.
Review reports Review report displays a summary of product reviews, which can be filtered either by customer or by product. As a result, Magento merchants can see the lists of all customers who have a review, as well as all products that have certain feedback from buyers.
Customer reports Customer report provides data about customers' activities within a certain time period. These include their order total, order count, number of new accounts, and number of customers in each segment.
Product reports Product report tells everything you need to know about products, including viewed and ordered numbers, bestsellers, stock levels, and the number of downloads.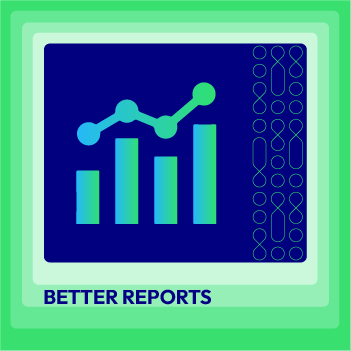 Implement deeper analysis - Make better decisions with effective advanced statistic reports
Check it out!
Why do you need inventory reports in managing Magento 2 stores?
An inventory report is the overview of a company's stocks, including small details such as quantities, bestsellers, or other status and sales performances that are related to inventory management.
Both Magento 1 or 2 do not include a default report for inventory control, however, it is still essential for every business to stay updated about their current stock levels. Here are some reasons why:
Forecast and report demand
Stock-outs can be more costly than most businesses imagine. In fact, a study has shown that 21% to 43% of participants would go to other stores to buy a particular item when facing a stock-out. Without a doubt, out-of-stock can not only lead to a loss in sales but also help your competitor gain more customers. This is clearly an undesirable situation.
Therefore, every business should prevent stock-out right from the earliest stages of inventory management. With an inventory report, businesses can easily keep track of the current demand from customers (e.g., which item runs out fast, and which one is not so favorable).
In addition, it can also provide an overview of inventory changes within certain time periods, so that store owners can forecast future demands. If the forecast is fact-based and reasonable, businesses are more likely to avoid over-ordering in the future.
Check the inventory of your Magento 2 more easily
An essential rule that every online retailer must remember is to "ensure an adequate stock of quality products to meet customer demands". While it sounds simple, it is not easy, especially for businesses with large inventories. In such cases, utilizing technology solutions for inventory management proves to be efficient, saving time, labor costs, and minimizing risks compared to manual stock control methods.
Preventing stock-outs is not enough, as there are many more inventory problems if businesses do not manage their inventory properly. Storing items with expiration dates is a prime example. Every year, the US spends around $218 billion to handle the disposal of food that is not eaten. In this problem, an extensive inventory report can help by notifying store owners about the lifecycle of stock.
Moreover, there can also be issues about dead stock, which are the items getting out of season or out of style. Even worse, if your store has an overwhelming number of products at once, storage costs will definitely increase. In any of these cases, an accurate inventory forecast is needed for businesses to order sufficient stocks in the first place.
Manage warehouse efficiently
Warehouse management means gaining control over the daily operations of a warehouse, including delivery, put-away, and picking of products. Managing warehouses efficiently can save time and labor for businesses. Do you know that travel time in a warehouse can take up half of the total picking time?
However, here is the good news. A good inventory report can provide store managers with an overview of stock transmissions. Based on that, businesses will arrange the fast-moving items to an easily accessible place, and the less popular ones in a distant corner. This arrangement can save time and labor, leading to faster delivery and ultimately increased customer satisfaction.
Support the performance of both offline and online stores
When businesses have more than one store location spreading from offline to online places, inventory reports group all the data together and support the performance of these multiple locations. Many undesirable scenarios can happen between online and offline stores, such as out-of-stock items that are still displayed on the company's website.
Therefore, it is important for companies to understand their hot stocks, then pre-arrange the suitable number of items for each online and offline place. These insights can be gained from a good inventory report, for example, with filters by products or by locations.
Types of Magento 2 inventory reports
Knowing the benefits of an inventory report, Magento 2 businesses should choose the most suitable type for their purposes. Below are the 4 types of Magento 2 inventory reports and their corresponding features that you may often see:
Inventory on hand
Inventory on hand reports display the number of items a company has in stores and their current stock value. With this type of report, businesses can see how much capital in total they have in inventory. Based on that, they can re-order, forecast, and do financial plans.
Low stock
As you can tell by its name, low stock reports inform store owners about which products are nearly out-of-stock. This is informative in the way that it forewarns businesses to restock items in time and identify the fast-selling products.
Product performance
This type of report points out the bestsellers, which informs businesses about which items are the most popular and profitable. Moreover, it can also provide the sales gap, because a best-selling product can be sold out within a short or longer period of time. In this way, product performance reports can support marketing and planning orders ahead.
How to create the best inventory reports for your Magento store?
Now that you have understood what types of reports are included in Magento 2 and why do businesses need inventory reports, we will provide some tips to make the most out of the reporting function on Magento.
Integrate useful technology
Our first advice is to implement suitable technology. Many businesses are now choosing a point-of-sale (POS) system with inventory features. With a POS, businesses can easily monitor inventory changes and export useful reports, thus reducing manual work. A POS system can be also beneficial for multi-store and multi-warehouse management.
As one of the leading POS providers, ConnectPOS offers excellent solutions for retailers on Magento, including inventory management tools and auto-generated inventory reports. It has been well-known for real-time synchronization between multiple stores and warehouses.
In addition, businesses can also integrate inventory report extensions with advanced and customizable options. In this case, Magento 2 Reports extension from Mageplaza can be a good choice due to the customization and flexible charts or filters.
Be transparent about the number
Accuracy should be a priority in inventory reporting, so that business owners can come up with the appropriate order and plan in the future. Therefore, it is essential to be transparent about the number in your report. This applies to the number of items available in your stores/warehouses or the performance of inventory. Make sure to understand how you've come to the final number and make it clear to your colleagues as much as possible.
Train your staff to optimize the report
Unless you are running a one-person business, it is crucial that your employees know how to make the most use of inventory reporting. Because inventory has a very close connection with products, businesses should first make sure that the staff gets acquainted with the selling items. This is not limited to the features, but should also include customers' purchasing patterns or shelf life of each product. By doing so, employees can have a better understanding of inventory reports and derive appropriate takeaways from them.
If you have the technology to support inventory reporting on Magento, make sure your staff knows how to use it. Selecting the right type of report, comprehending the numbers, or informing customers about inventory stock information are some tasks that employees should be familiar with. Keep in mind that excellent inventory management tools can still be wasted if they are not used correctly by humans.
Make it recurring
As stocks can change rapidly, businesses should generate inventory reports frequently to stay up-to-date with the inventory status. How often should businesses make inventory reports?
The answer is: It depends on the people using it. While the marketing team may need a weekly report to see the effectiveness of their strategy, other departments might only generate monthly reports to review the overall performance.
Apart from that, businesses should also analyze reports after busy selling periods and watch the period-over-period growth (e.g., Christmas 2020 and Christmas 2021). Moreover, the frequency of inventory reporting also depends on specific business operations. For example, you should generate reports more frequently if you order items on a daily basis.
Keep track of the hot stocks
Inventory reports show information about best-sellers, and there is no reason for businesses to not make use of such valuable data. Keeping track of the hot stocks helps store owners to better forecast the stock-out time and quantities of the next order. About this situation, COVID-19 and a sudden demand for hand sanitizers can be a prime example.
Moreover, a survey shows that 34% of businesses have delivered an order late, because they unintentionally sold an out-of-stock item. Although no business wants this situation to happen, they sometimes cannot avoid it. This may stem from the fact that they underestimated the customers' demands. Therefore, knowing the hot stocks can minimize this situation and remind businesses to restock on time.
Don't forget your dead stocks
It is always beneficial to look at both ends of the spectrum. In addition to hot stocks, don't forget your dead stock - the unsellable goods which have stayed in your warehouse for a long period of time. Dead stock (e.g., expired food or leftover seasonal products) can ultimately lead to increased holding costs and additional effort in re-organizing the warehouse.
To solve this problem, an inventory report reminds you of how many dead stocks you have and identifies patterns in customers' purchases. Based on that, you can make timely decisions about how to process dead stocks and avoid over-ordering these product types in the future.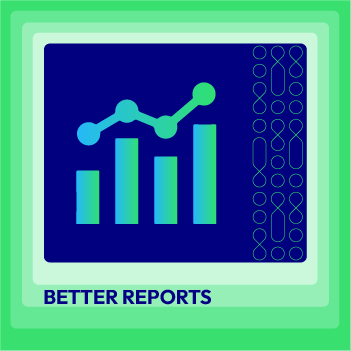 Implement deeper analysis - Make better decisions with effective advanced statistic reports
Check it out!
Moreover, to maximize inventory management efficiency and cater to your specific needs as your Magento 2 store scales, it is crucial to find the right partner.
Mageplaza, an experienced Magento web design and development agency, can help you to optimize your inventory operations, management and even more. We have collaborated with eCommerce stores of all sizes and industries, crafting customized Magento sites that are user-friendly for both businesses and customers.
Schedule a consultation with our team to meet our Magento 2 experts and discover how we can elevate your brand.
Mageplaza helps identify any flaws & weaknesses in your website and fix them before they start costing you a fortune.
Explore More
Wrapping up
This article has just provided everything you need to know about inventory reports for your Magento 2 store.
With the ever-changing eCommerce landscape and increasing customer demands, having real-time insights into stock levels, product availability, and sales performance is essential.
Therefore, make the most of Magento 2 Inventory Reports to optimize your operations, inventory management, and product offerings. This way, you can update your inventory instantly and personalize customer care.
Author bio: Jacey Vuong is a content marketing executive at ConnectPOS - a leading point of sale provider. Being curious about the growth of eCommerce in recent years, she has closely followed the latest technological developments and how they have facilitated businesses to grow.
Website Support
& Maintenance Services
Make sure your store is not only in good shape but also thriving with a professional team yet at an affordable price.
Get Started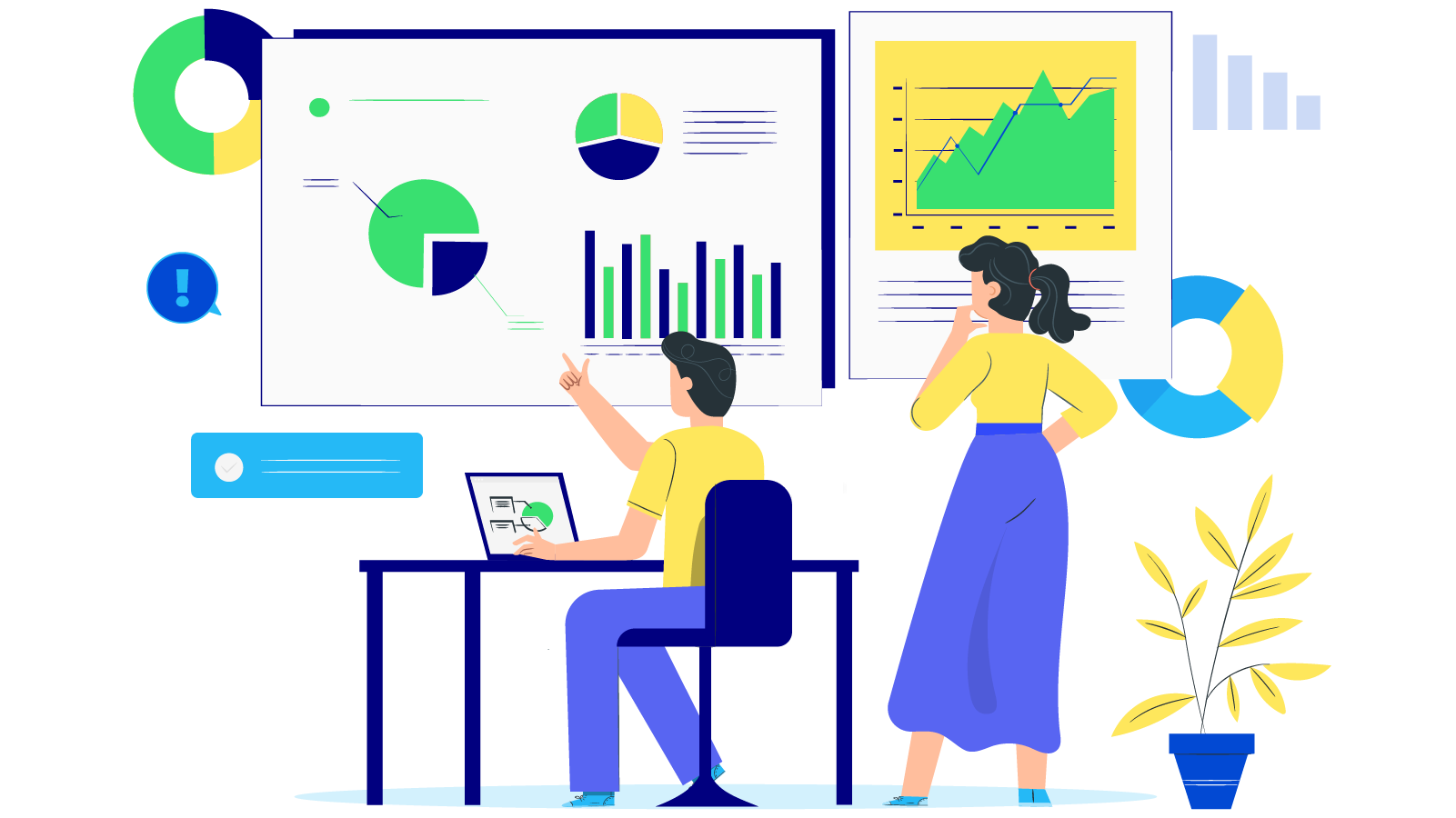 New Posts



Subscribe
Stay in the know
Get special offers on the latest news from Mageplaza.
Earn $10 in reward now!