7 Fundamental E-commerce Metrics You Should Be Measuring
The Most Popular Extension Builder for

Magento 2
With a big catalog of 224+ extensions for your online store
This is a guest post written by Khris Steven. Khris Steven is a content marketer and the founder of Khrisdigital.com. He blogs about marketing tools, trends, side hustles, and how small business owners can make more from their business by serving and impacting lives.
Today, there are so many metrics to measure on your e-commerce website. Using Google Analytics alone, you'll obtain many more metrics than you need. And beyond Google Analytics, there are more data analytics tools. In such a situation, you can get lost in the sea of data. Even worse, you can become committed to chasing down vanity metrics.
Having said that, what are the metrics that matter for your e-commerce store? While you can track so many metrics, you want to ensure you include metrics that tell a lot about your website performance. Here are 7 fundamental e-commerce metrics you should be measuring right now.
Table of content
1. Conversion rates
For your e-commerce store, making sales is one of your main priorities. And to improve sales, a vital metric you always need to measure is your conversion rates.
Simply put, conversion rates (CR) measures the percentage of visitors on your website that buy products. According to data from Growcode, the average e-commerce conversion rate across various industries is 2.27%.
To calculate conversion rates, here's a simple formula you can use: CR = (the number of visitors on your website/the number of sales) × 100%
Beyond your overall e-commerce store conversion rates, you can track this metric for individual product pages or other website pages.
Again, apart from buying, conversions can refer to other actions such as submitting information on your website. It's also important to track conversion rates for individual products and landing pages.
This way, you can find underperforming pages and take steps to improve them.
Ways to improve conversion rates
Enable guest checkout: Having to register an account before buying can chase many visitors away. With guest checkout, they can complete their purchase and register later.
Recommend product based on customer information: You can make personalized product recommendations based on information such as gender, location, age range, and more. Beyond that, other pieces of information such as seasons, holidays, and more are important. Also, a customer's purchase history can predict what they're likely to buy.
Run promotional offers: For products they love, most buyers can't resist promotional offers such as discounts and free shipping. However, while these offers are good, you also have to ensure you don't incur losses as a result of promotional offers.
Run A/B tests: Even if you follow all the conversion best practices, there's no guarantee of optimum conversions. A/B testing involves testing two variations of your website pages to find the ones with the highest conversions. For instance, you can test page elements such as background, CTA text, CTA button color, page copy, fonts, and more.
2. Shopping cart abandonment rate
One common situation you'll face in your e-commerce store is to see shoppers load their virtual shopping carts and then leave without buying. According to the Baymard Institute, the average shopping cart abandonment rate is 69.8%.
Of course, there are many reasons this could happen.
They may navigate to an interesting video they need to watch, or to your competitor's website, or find your website user experience awful.
Cart abandonment can hurt your feelings. But beyond feelings, it can also hurt your business bottom line.
Therefore, you need to reduce the cart abandonment rate. Before you do that, you can calculate shopping cart abandonment rates using this formula:
Shopping cart abandonment rates = [1 - (the number of completed purchases/the number of shopping carts created)] × 100%
So, when your cart abandonment rate is high, you need to investigate its cause. Below, you'll find ways to reduce your shopping cart abandonment rates.
Ways to reduce cart abandonment rates
Display all costs upfront: Most shoppers hate surprises, especially when it comes to paying more money. Therefore, it makes sense that in a Baymard Institute survey, 49% of shoppers abandon their carts because extra costs are too high. Hence, you need to show all costs to get shoppers aware before they get to the checkout page.
Include trust signals: Due to online theft, shoppers are reluctant to enter their card details online. With security badges, shoppers will feel their information is secured.
Offer many payment options: Related to the previous point, shoppers want to use other options apart from their cards. So, you should include options such as PayPal, Apple Pay, Google Pay, and more.
Improve website user experience: If your website is challenging to navigate and shoppers can't find essential elements, they'll abandon their carts. Magento 2 One Step Checkout extension helps reduce the abandonment rate as well as increase the conversion rate dramatically. Likewise, using robust cart software like these SamCart alternatives can also help reduce abandonment and improve user experience.
Run cart abandonment email campaigns: You can create email sequences to remind them of their cart items. Furthermore, you can display promotional offers if they're available. To execute these campaigns effectively, ActiveCampaign is a great tool you can use.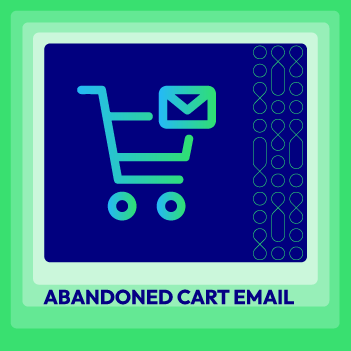 Abandoned Cart Email for Magento 2
Solutions to abandoned carts issue, helping online businesses boost sales and enhance conversion rates
Check it out!
3. Average order volume
Inasmuch as you want to gain more customers, you also want to increase your revenue. Unfortunately, they don't always go together.
In fact, you can increase your revenues even with the same number of customers. To achieve this, one metric you have to pay attention to is the average order volume.
The average order volume (AOV) measures the average amount a customer spends on your e-commerce store when they complete an order. You can use this formula to calculate this metric: AOV = Total revenue for a period/the number of completed orders for that period
Of course, the average order volume will vary across industries. For instance, a luxury goods store will have a higher average order volume compared to a store selling tennis shoes and socks.
Ways to increase average order volume
Recommend complementary products: When shoppers are about to buy a product or have just bought some products, you can show them complementary products. For instance, if they've just bought a shoe, you can market socks to them.
Offer free shipping beyond a purchase amount: Rather than pay for shipping, some shoppers will instead buy more products. Making this offer can encourage shoppers to buy more just to reach that threshold.
Add volume discounts: You can provide a percentage discount for customers when they've bought products of up to an amount.
Free returns for expensive products: Sometimes, shoppers receive products they bought and are unhappy about them. As a result, they may return the product and ask for a refund. However, in cases where the product is expensive, you can offer a free return. This will ensure those customers come back for more purchases in the future.
Run seasonal promotion and holiday sales: During popular seasons and holidays, shoppers are looking for great deals. By running these promotions, you can get customers to buy more to increase the average order volume.
4. Customer acquisition cost
While acquiring loads of customers is a great achievement, you have to consider the cost of acquiring them. Quite frankly, if your customer acquisition cost is too high, it negates the good news of acquiring customers.
How do you calculate customer acquisition cost (CAC)? Use this straightforward formula: CAC = marketing expenses for a period/the number of customers acquired during that period
Your marketing expenses can include costs such as the cost of your tools, man-hours, cost of services, and more. Here's a CAC benchmark across various industries by Flying Saucer:
Apart from calculating the overall CAC, you should also calculate CAC for individual marketing channels.
As a result of this metric, you can determine the most effective marketing channels and invest more in them.
Having said that, CAC needs to be taken into context in some cases. For instance, your customer acquisition cost may be higher than your customer's first order.
This is where you consider the customer lifetime value (CLV).
After all, a customer may continue buying products every quarter for the next three years.
Ways to reduce customer acquisition costs
Focus on your prospects' favorite marketing channels: Depending on the products you sell, you're more likely to reach your ideal customers through some channels than others. For instance, if you sell food products, you'll likely find potential buyers on Pinterest and Instagram.
Create Tripwires: Enabling a tripwire marketing funnel strategy in your eCommerce store is the best way to quickly convert visitors into buyers. It helps you qualify real customers from browsers. Tripwires are basically splinters of your core products offered for a very cheap price to get buyers into the door and upsell them to your main offer later down the road.
Perform experiments to improve conversions: There's no single marketing strategy that will provide the best results for every business. Therefore, you need to perform A/B tests to improve your marketing results and reduce CAC.
Use CRM software to nurture leads: On this software, you can enter as much detail as possible about your contact.Furthermore, their past interactions with your business are also available. This makes it easy to personalize your messages. There are even CRM software that score leads so that you can nurture and connect with leads that are likely to buy. One nice CRM platform you can use to enjoy these capabilities is Pipedrive.By delivering precise messages to their personas, Pramata reduced their customer acquisition costs by 60%.
5. Revenue per visitor
This metric measures the average revenue you obtain from a single website visitor. Usually, your revenue per visitor will be over a period. To calculate revenue per visitor (RPV), use this formula: RPV = The total amount of revenue during a period/the number of unique website visitors during the period
Of course, your revenue will also be divided over visitors who bought nothing from your e-commerce store. Nevertheless, you have to consider that every visitor to your website is a potential buyer.
When you obtain this number, it can provide many insights into your operations. You can compare your revenue per visitor to the industry average.
If this value is too low, this may be due to low conversion rates on your website. In that case, you'll need to work more on conversion rate optimization.
However, if your revenue per visitor is much higher than the industry average, you need to study and know your visitors. Then, you can run marketing campaigns to attract more of these types of visitors.
Ways to increase revenue per visitor
Use marketing campaigns to attract buyer persona: One of the best ways to improve revenue per visitor is to get the right visitor to your website. With your buyer persona(s), you have defined who your ideal customers are. You should run marketing campaigns that are likely to attract these people.
Use personalization in your marketing campaigns: If you sell many products, it only makes sense that visitors will be interested in different products. Based on purchase history or pages a visitor has viewed, you can market products they're likely to buy. Implementing personalization helps understand each shopper's behavior and deliver relevant insights and product recommendations.
Send offers to regular customers: Using the Pareto principle, 20% of your customers will be responsible for 80% of your revenue. In light of this, you have to identify this 20% who are your regular customers. Then, send personalized offers to them to encourage them to buy more.
6. Customer retention rates
Even if you have industry-leading conversion rates, poor customer retention rates (CRR) can neutralize all your conversion efforts. Without high conversion rates, it's difficult for your business to grow.
That's because it's easier and cheaper to sell to current customers compared to a prospect.
According to Bain & Company, a 5% increase in customer retention can lead to more than a 25% increase in profits.
In another sense, poor customer retention rates can indicate that you're not meeting your customers' expectations.
Therefore, you need to know your customer retention rates and uncover why customers are churning. Here's a simple formula for calculating customer retention rates: Customer retention rates = (the number of customers at the end of a period - the number of new customers during the period)/the number of customers when the measured period began × 100%
The new customers are not considered in the calculation because they're not expected to leave during that period.
Ways to increase customer retention rates
Run customer loyalty programs: Rewarding customers who buy from your store will encourage them to even buy more. See this example from e.l.f. cosmetics making an offer for its loyalty program, Beauty Squad:
Obtain feedback from your customers about their experience: People stop buying from businesses for various reasons. Before customers leave, it's vital to know what they think about your business and fix the mentioned problems. This will show you care about them. According to SuperOffice, 68% of customers leave companies because they believe companies don't care about them.
Upsell and cross-sell to customers: To keep customers, you have to get them to buy more. By using your customer purchase data, you can upsell better products to customers. Furthermore, cross-selling complementary products to their purchases will likely get them buying more.
Watch buyers' behavior: What actions are your buyers taking after their first purchase? If a buyer goes too long without buying, the chances of retaining them become lower. So when a buyer has not bought your product for a long time (depending on the type of product you sell), you can send them promotional offers to get them to buy more.
7. Customer lifetime value (CLV)
How much is a customer worth to you, on average?
Customer lifetime value (CLV) is the monetary value of a customer to your store over their period as a customer. Without a doubt, it's one of the most critical metrics you need to measure on your e-commerce store.
First, you can compare this value to the overall cost you incur while attracting and keeping a customer. Put simply, if your costs are more than your CLV, then you're at a loss.
Second, CLV helps you understand how effective your operation is. Is your website converting the optimum number of visitors? Is the marketing department getting great results for their budget? Are employees achieving their goals?
Asking these vital questions can provide insights to increase your CLV. But before that, how do you measure your ecommerce store's CLV?
Here's a simple formula: Customer lifetime value = average value of a purchase × the number of times the customer will buy within a year × the average number of years they will be a customer
So if you run a jewelry store where the average purchase value is $500, customers buy 4 times a year, and they stay on as customers for 5 years, your CLV will be: CLV = 500 × 4 × 5 = $10,000
In addition to this, you can also calculate CLV for different marketing channels. For instance, Bonobos increased the predicted lifetime value of new customers by 20% by identifying channels attracting their highest-value shoppers.
Having known your CLV, how can you improve it?
Ways to increase customer lifetime value
Send promotional offers to customers: Most customers will jump at promotional offers, especially for a product they love. To make this more effective, you can send offers related to their past purchases.
Upsell and cross-sell to current customers: Do you have an upgrade on a product they bought in the past? You can send it to them. Likewise, you can cross-sell by sending offers of complementary products to the ones they purchased.
Use customer data to deliver personalized recommendations: While shopping on Amazon, do you ever feel like the shopping giants understand your tastes? Using customer purchase history to recommend products can influence them to buy more.
Run customer loyalty programs: Sometimes, customers want to be rewarded for buying so much from you. These programs will help you achieve that.
Conclusion
The global retail sales both online and physical store is valued at a whopping sum of $26.074 trillion and just last year alone, eCommerce sales account for 16.1% of retail sales worldwide. This shows that the e-commerce industry keeps booming crazily.
If you want to achieve your e-commerce revenue and profits targets to take advantage of this boom, you need to track the right metrics. Tracking these metrics provides insights into your performance.
Consequently, you can understand where your e-commerce store is performing well and where it needs to improve. Study these 7 fundamental ecommerce metrics and start measuring them today.
Is there a vital metric you measure that's absent from this list? Tell me in the comments!

Marketing Manager of Mageplaza. Summer is attracted by new things. She loves writing, travelling and photography. Perceives herself as a part-time gymmer and a full-time dream chaser.
Website Support
& Maintenance Services
Make sure your store is not only in good shape but also thriving with a professional team yet at an affordable price.
Get Started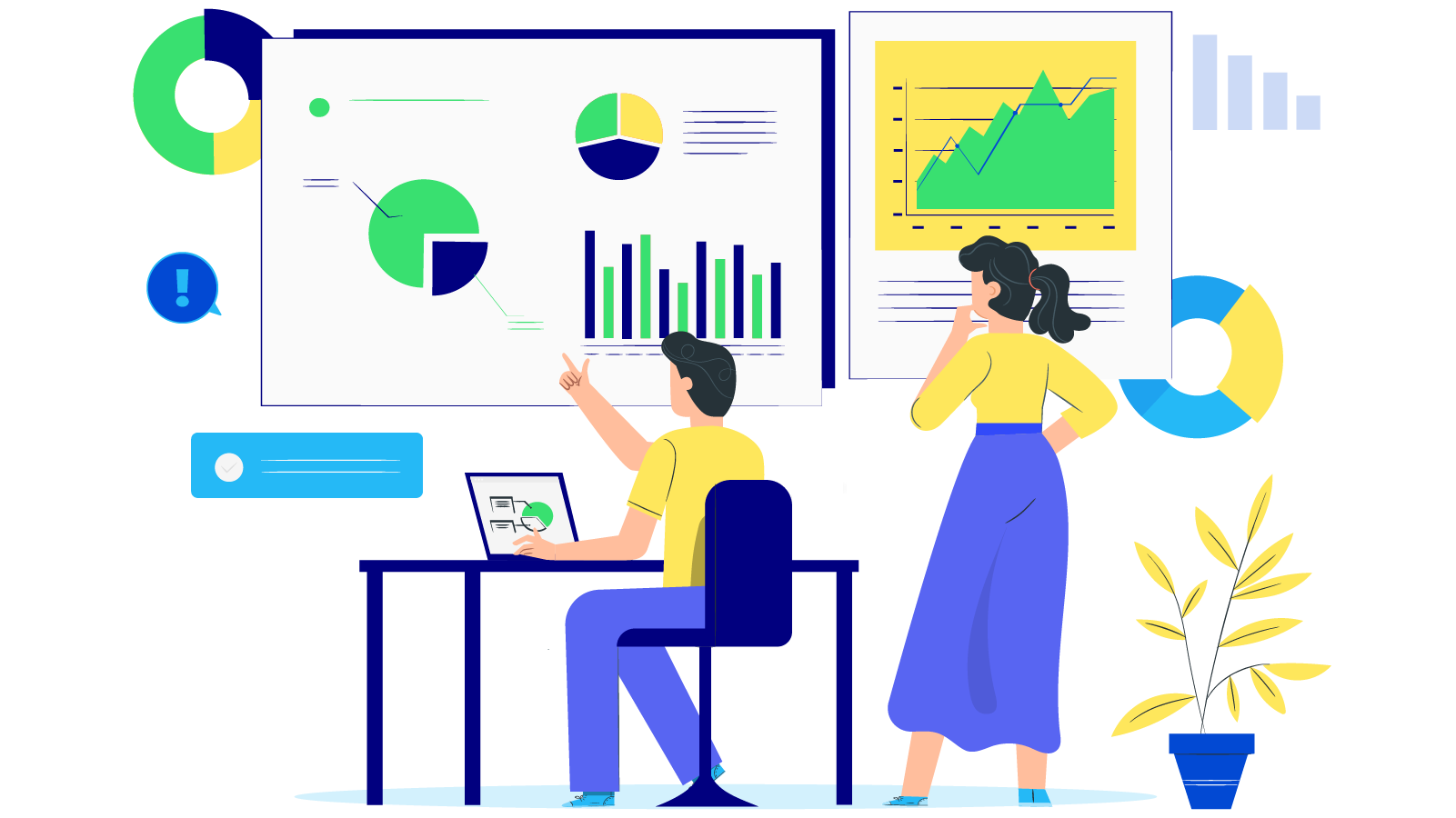 New Posts



Subscribe
Stay in the know
Get special offers on the latest news from Mageplaza.
Earn $10 in reward now!