Gift Card in Marketing Strategies
The Most Popular Extension Builder for

Magento 2
With a big catalog of 224+ extensions for your online store
Technology is growing, and that is why there are countless ways to attract customers attention to the products from your store. You can use coupons, flyers, direct mails, advertisements, etc. However, these methods aren't strong enough to encourage customers to make purchases or use your services. The question is: what is the way to attract customers as well as get them back to your store in the next shopping? We suggest that you use the Gift Card as a part of your marketing strategy. It is a simple but powerful tool to promote your brand as well as increase the revenues significantly.
Here are some ways that gift cards outperform than your usual marketing strategies.
How is the best marketing strategy? Remember that the result of the best marketing strategy is when it reaches the hearts of the audience, and arouses the taste of them. Whether they are teenagers or retirees, that's entirely true. So, if you're planning to promote your company's products or services, pin this article. Besides that, you need to research the target audience for your promotional campaigns as well as to choose a great gift card to incorporate. We believe it won't disappoint you; indeed, you will be happy with what the gift card brings.
Try to consider and label your store's gift cards to a wide range of retailers if you are marketing for all ages. Implementing this strategy may not always be appropriate, but it will help you attract a large audience surprisingly.
That's great. You can use your gift card as a high reward or reward for your store promotions or packages in the package. Some studies show that consumers tend to buy more products when there is a reward or an attached gift. It may encourage customers to purchase more products from your store. As a result, your revenues will increase significantly.
Marketing strategies are useful if you have specific goals. Don't remember to target more female customers because women are generally supposed to be financial managers in the family. Some surveys show that women are more likely to buy gift cards and coupons than men. This is an essential factor for most shop owners to consider when it comes to making marketing campaigns.
Based on your partner relationships to promote your store's brand. If you have a contract with your partner, take advantage of this resource by contacting them and placing beautiful gift cards or gifts to customers from your partner's stores. It is an optimal way to expand your customer network as well as to increase your e-commerce store coverage.
Using gift cards or gift certificates as a part of your marketing strategy is a way to improve your brand. Not only that, the widespread provision of them will impress the customer at first sight, and it will motivate buyers to return to your products as well as increase customer loyalty. On the other side, you can also send personalized wholesale t-shirts to your customers to build a strong brand reputation.
Gift cards provide incentives that are flexible and attractive to consumers. Creating a good brand association will motivate customers to choose products from your store more as well as generate the trust for consumers. Surely, customers will come back to your brand for the next purchase.
If you find it difficult to apply these ways to your store manually, don't worry. Mageplaza has released Gift Card extension for Magento 2 store. Consumers always find it difficult to choose gifts for relatives, friends, and family on extraordinary occasions; this is an excellent solution for them. Don't need to take a lot of time, effort and money; customers easily choose beautiful gift cards for their friends. It will help your store increase sales significantly.
Below are some outstanding features that Gift Card brings to your store.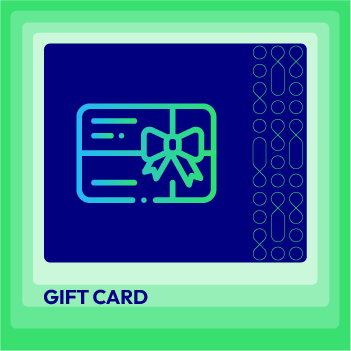 Enhance customer loyalty through convenient and flexible gift card solutions
Check it out!
Personalize Gift Cards
Enable shoppers to personalize their gift vouchers from their photos.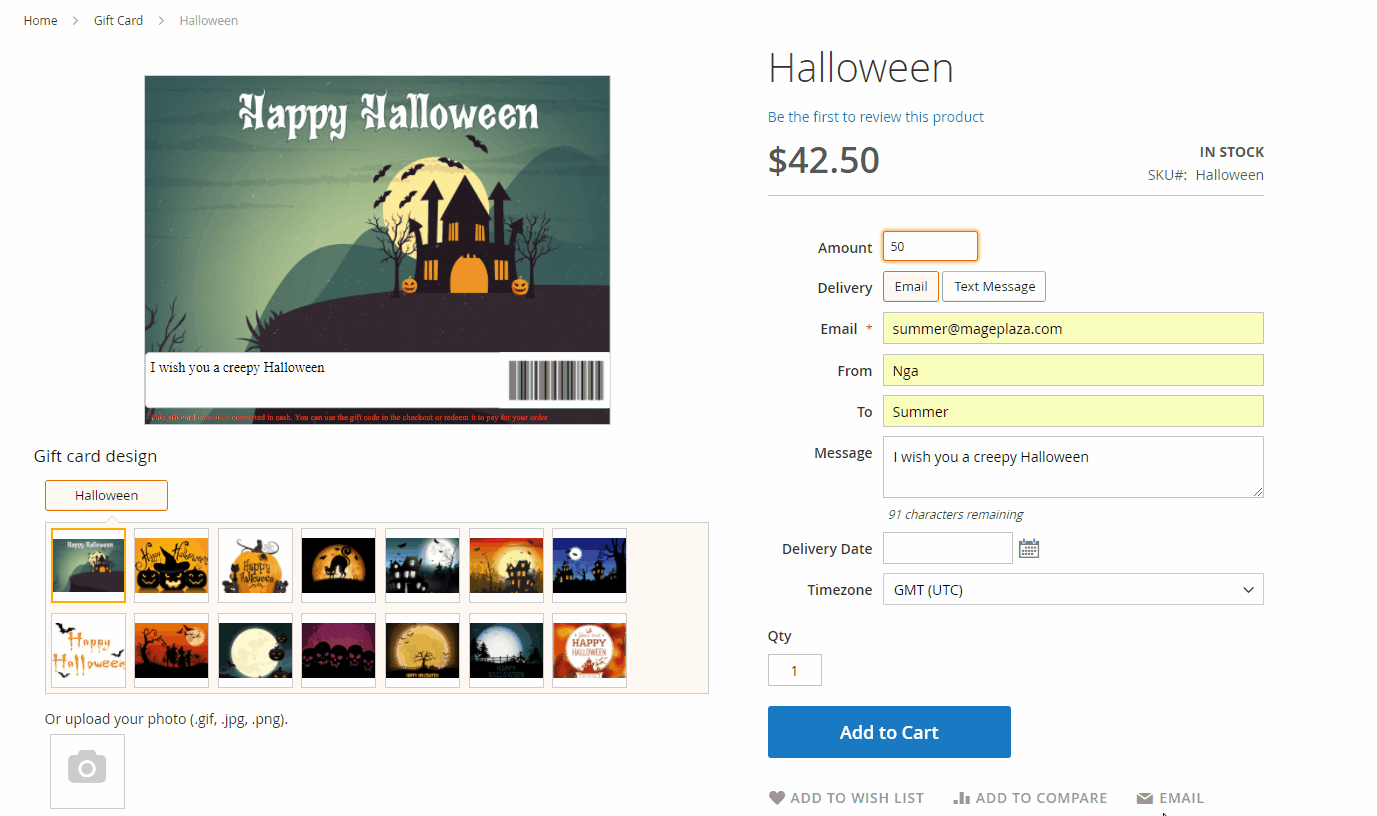 Delivery methods
Allow buyers to send digital gift vouchers by SMS, emails or some online messengers as Whatsapp, Viber, Facebook messenger or Tango.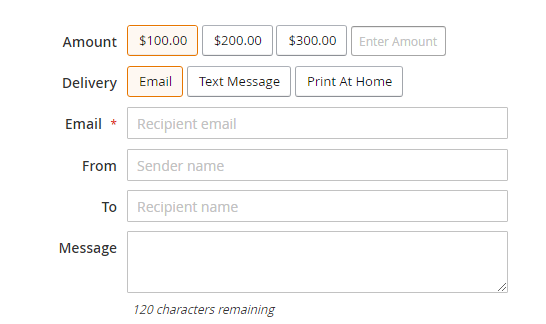 Delivery time
Allow shoppers to choose specific time and date to send gift vouchers to their friends.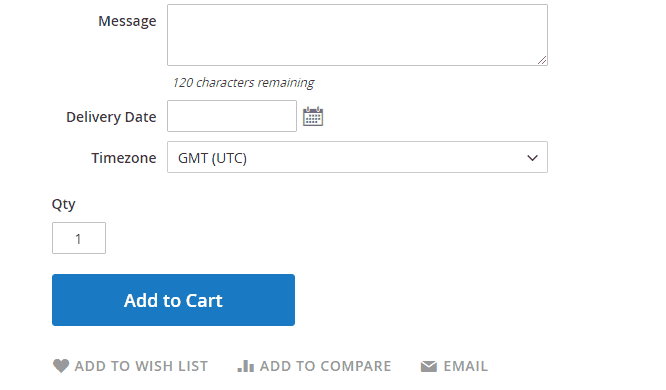 Gift Card History
Enable admins to manage created gift certificates and gift codes.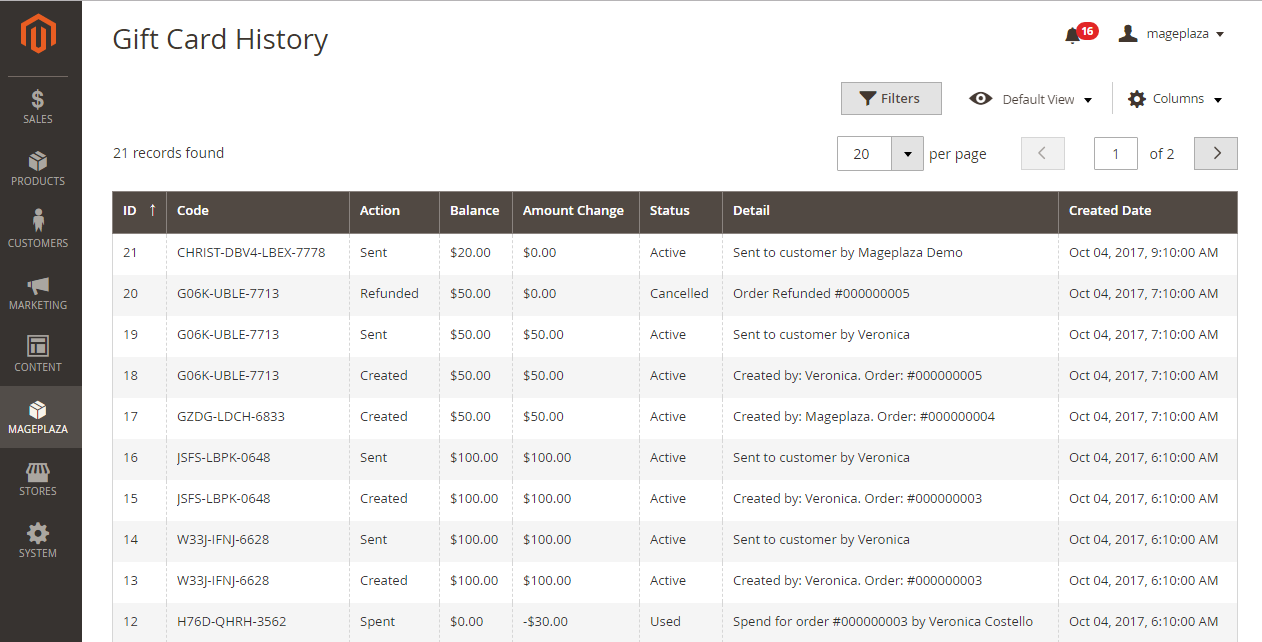 SMS Notification
Enable store owners to send SMS to the recipients about the status of the card. You can refer to learn how to configure the SMS Notification.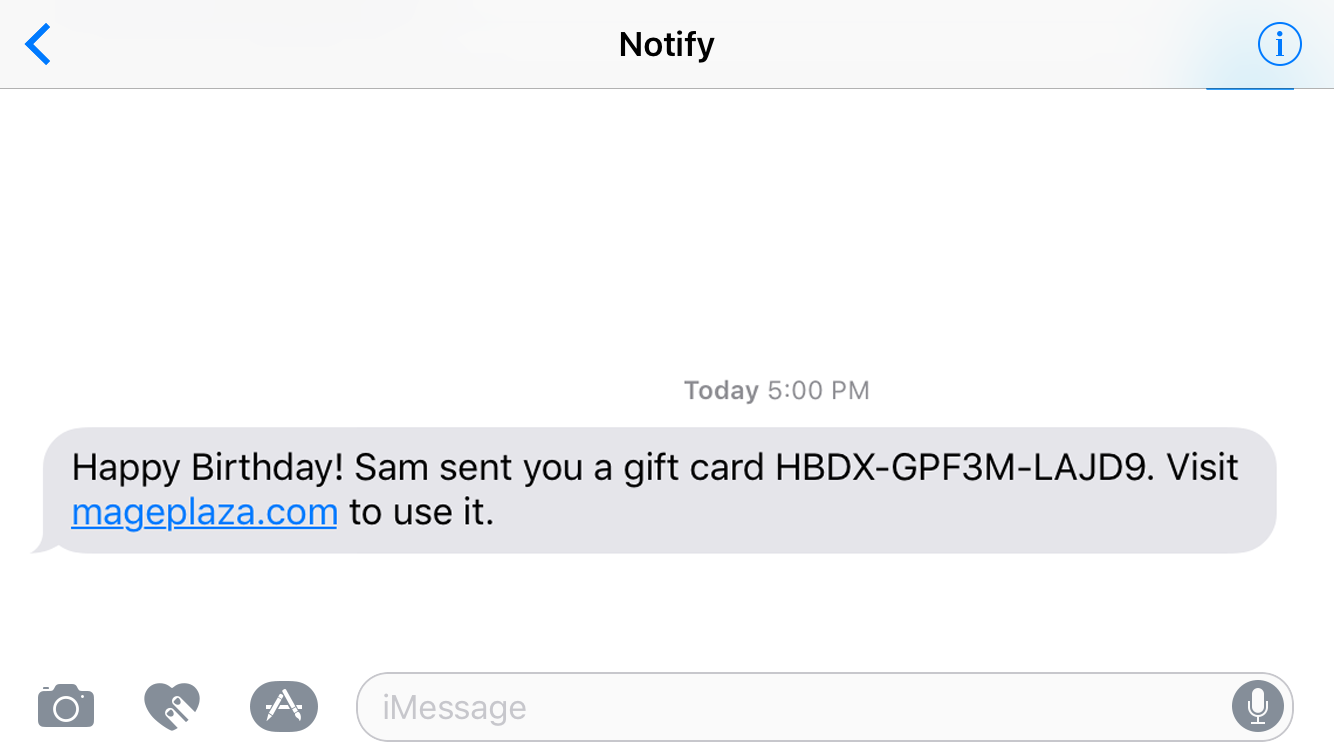 Preview Gift Card: Let shoppers view gift vouchers and their usage.
Gift Card Tracking: Enable shoppers to track the gift card's status and get the notifications.
If you use the gift card as a marketing tool, we believe it can reach and attract a large customer base for your Magento store as well as improve revenues quickly. Reaching customers has never been so easy. Also, you don't need to worry about the effectiveness of your campaign as well as the time it takes to measure. With Magento 2 Gift Card, you can efficiently manage them from the backend.
Looking for Marketing Solutions for Magento 2 stores? Take it here!

Vanessa is a content executive at Mageplaza. Cooking and reading books are her passion. Her particular hobby is travelling, helping her discover all around. She is an energetic marketer with the hope of making her words magical.
Website Support
& Maintenance Services
Make sure your store is not only in good shape but also thriving with a professional team yet at an affordable price.
Get Started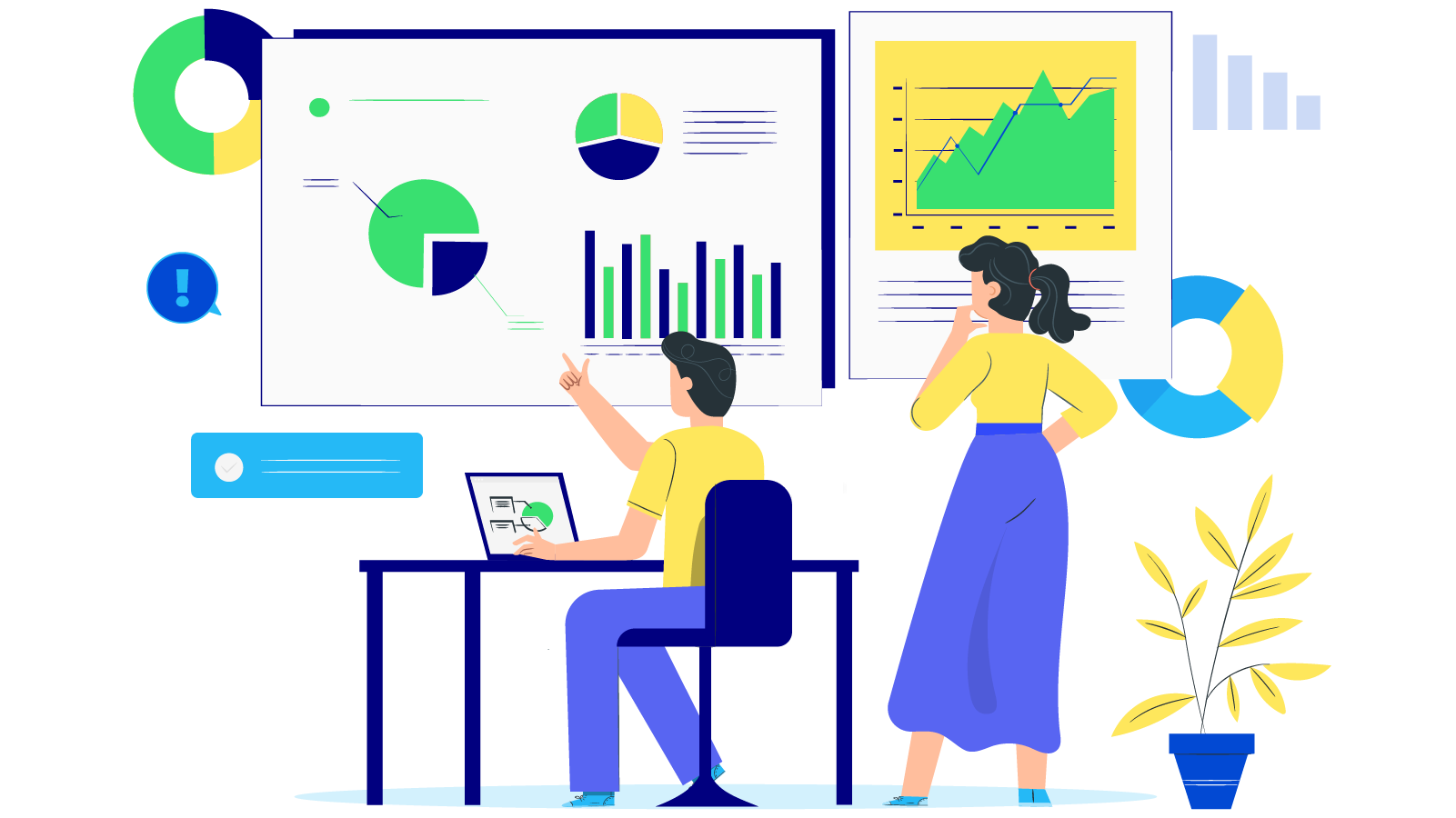 New Posts



Subscribe
Stay in the know
Get special offers on the latest news from Mageplaza.
Earn $10 in reward now!