Top 10 Free & Paid eCommerce Website Builders
The Most Popular Extension Builder for

Magento 2
With a big catalog of 224+ extensions for your online store
Your customer might be searching for you on the Internet. And only using social media is not enough for you to control the business. A website is essential as it will make your business more professional in customers' eyes and offer you more flexibility and choices.
So, if you're running a small business and long for a user-friendly platform that can help you build an impressive online store without draining your budget, then you've come to the right place.
We've compiled a list of the best e-commerce website builders for your small business, covering both free and paid ones. Now read on and find out the most suitable one for you.
What to Consider While Selecting an eCommerce Website Builder?
The best tool for one business doesn't necessarily be suitable for other businesses. Here are some of the most vital factors to consider in your selecting process:
Ease of use
You need your website builder to be clear to use and learn, with a host of beautiful templates for all situations. You'll want a hassle-free way to add:
Some basic web pages like the home page, services page, contact page, and about page.
More sophisticated features such as video content and image galleries
Other website elements such as membership features, a blog, and a booking or reservation service
Product management
It is crucial that you care about how an online store builder will manage your product data.
Product management is an integral tool provided by any e-commerce platform, but you need to check how the system handles or provides integrations for front-end and back-end product management support.
Good front-end product management makes sure descriptions and prices are precise, images are loaded fast, and product quantities are continuously updated. The back-end product management will take control over inventory, shipping, and delivery.
Marketing integrations
Website marketing is extremely significant for the sustainable development of any e-commerce business. You'll want to have simple-to-use tools for promoting your business, websites, products, and services.
Keep in mind that the e-commerce platform you select provides powerful tools or integrates with other marketing systems that meet your channel and campaign goals.
In-depth analytics
Reporting and analytics also contribute to the success of an online store. That doesn't change just because your business runs online. You'll need precise, easy-to-understand reports and dashboards that demonstrate the performance of your store.
Multi-channel sales
Your online store is the main hub or repository for your business, but selling should take place through the channels where your audience exists. You should choose the e-commerce platform that supports sales via your site, social media channels, eBay, Amazon, and so on.
Free eCommerce Website Builders for Small Businesses
1. Weebly
Weebly is one of the most popular website builders that offers a free e-commerce plan with plenty of stunning features. This is good news for anyone who plans to build a simple store on the cheap.
It is easy to use this platform with its intuitive drag-and-drop features. Users also can have access to stunning mobile-responsive templates to make your store more appealing and professional. Notably, the platform does not restrict the number of products you can add to your store if you live in the US. You can sell as many as you want.
Besides, Weebly provides useful SEO guides in the help center, which can help you achieve a higher ranking position on search engine results pages.
However, Weebly does have some drawbacks. It doesn't support some of the features for a larger store, such as multi-channel integration (the capability to sell via social media) and inventory management (so you can keep tabs on stock levels when things get busy).
Moreover, with Weebly's free plan, you cannot create a custom domain name, and your website will have Weebly ads. Hence, our advice is that you should not stay on the free plan for too long. You can move to Weebly's paid plans from $6 per month.
Who should go for Weebly?
Weebly is suitable for small businesses that don't plan to shift entirely to an online store model. It's proper for a local company that is going to give its consumers a chance to make purchases online.
2. Square Online
It's a bit easier and quicker to create a store with Square Online, thanks to its Artificial Design Intelligence. It will build a website for you according to your answers to some simple questions.
The platform requires no monthly fee. You just need to pay a 2.9% + 30c credit card processing fee per transaction. Plus, users can arrange in-store pickups, manage and update the inventory for both your virtual and physical stores.
What's more, you can get dedicated support via chat, phone, and email. There's also a community forum where you can raise any questions and wait for answers from other fellows.
However, with Square Online, setting shipment prices can be an issue because you have to choose either free shipping or a flat rate for all your products. This is sometimes challenging if you're selling products of various weights, sizes, and price ranges.
Who should go for Square Online?
Square Online can be a good option if you already run a physical store and just want to test the e-commerce waters. If you want to upgrade to one of Square Online's paid plans, the fee starts at $12 per month.
3. Constant Contact
Constant Contact comes with a free plan that enables you to build an online store without spending any money. It's a design-assisted website builder, which means instead of choosing a template and editing your site, Constant Contact generates a website for you. All you need to do is to answer a few basic queries about the type of site you want. Besides, the website builder hosts the store and even gives you a free subdomain (storename.constantcontactsites.com)
You only can add three products to your store, but it might be enough if you're just starting out. In case you want to sell more items, you can move to a paid plan.
Constant Contact allows you to sell both physical and digital products, with a transaction fee of 3%. In addition, you can add a blog to your website for free.
On the other hand, Constant Contact will show their ads on your store if you subscribe to the free plan. Plus, the platform is only available in English and does not support multilingual sites.
Who should go for Constant Contact?
Constant Contact is for small businesses who want to sell few items without the overhead of handling a self-hosted e-commerce platform.
4. Big Cartel
Big Cartel is a hosted eCommerce platform that allows you to set up a store without spending a single dollar and without losing a large amount of profit to transaction fees.
On the free plan, you only can list and sell up to 5 items in your shop. You will also need 3rd-party apps for selling digital products, and you'll get the subdomain ".bigcartel" after your URL.
Big Cartel's free plan only offers limited features. You have to upgrade to a paid plan for more advanced features like discount codes and inventory monitoring. Additionally, you'll need to know a thing about HTML if you want to customize your website theme. That might not be happy for beginners.
Who should go for Big Cartel?
It is a website builder designed for artists and creatives, so it's ideal for those who run a store selling artistic or handmade items.
Paid eCommerce Website Builders for Small Businesses
5. Wix
Wix constitutes one of the most dominant e-commerce website builders on the current market. The platform is simple to use. You can create a website in no time with its intuitive drag-and-drop page builder. You also can add media, products, and other necessary e-commerce assets to customize your online store.
Besides, Wix offers a dropshipping supplier platform that helps you source inventory to sell directly. You'll access a number of manufacturers and suppliers whose products can be sold in your shop. As dropshippers, they will handle the inventory and delivery process so you can have more time to focus on your own business.
In addition, the built-in SEO implementation tools help optimize all of your pages and content for targeted keywords, growing more organic traffic.
Furthermore, Wix's abandoned cart saver functionality will automatically send emails to shoppers right after they leave your store without finishing their order. And Wix also comes with excellent social media advertising tools to make customers engage more with your business and products from social networks.
Pricing
Wix offers 4 different website plans, including:
Connect Domain plan: $4.50 per month
Combo plan: $8.50 per month
Unlimited plan: $12.50 per month
VIP plan: $24.50 per month
And three business and e-commerce plans:
Business Basic: $17 per month
Business Unlimited: $25 per month
Business VIP: $35 per month
Who should go for Wix?
Wix fits small businesses that are searching for a quick solution to get online. Users can customize the look, feel, and functionality of their stores without worrying about coding. Besides, if your business owns a robust social media marketing game, you can integrate your social media pages with Wix to funnel in business from current audience bases.
6. Self-hosted WordPress
WordPress is open-source and free, so it's available on almost every web hosting platform. For instance, Bluehost is an official WordPress partner which has a one-click install.
It's easy to design your website with tons of ready-made WordPress themes that can cover every business niche.
Besides, there's no difficulty at all when you customize your layout with theme customization options and widgets. For those who love more control, you can integrate the drag-and-drop page editors of WordPress, such as SeedProd ($39.95) and Beaver Builder ($99)
WordPress is packed with thousands of plugins to provide more functionalities to your website. For instance, with a suitable plugin you can add:
Customizable web forms
E-commerce store with shopping cart
Forums
SEO tools
Event calendars
Online course
Google analytics
Pricing
WordPress allows you to choose pay monthly or annually:
Personal plan: $7/ month (billed monthly) or $4/ month (billed annually)
Premium plan: $14/ month (billed monthly) or $8/ month (billed annually)
Business plan: $33/ month (billed monthly) or $25/ month (billed annually)
eCommerce plan: $59/ month (billed monthly) or $45/ month (billed annually)
Who should go for WordPress?
With WordPress, users can follow simple tutorials to learn the fundamentals of growing business online. This is an option for those who want to run a professional business website without sending plenty of money.
7. Squarespace
Squarespace is clear to use if you're a complete novice, with numerous designs and templates to select from. Its basic plan will enable you to set up a 20-page website, which is a proper way for a small business to kickstart.
Anyone can create a modern and stunning e-commerce store using Squarespace. Every element of your pages can be flexibly customized thanks to the intuitive and highly-responsive drag-and-drop editor.
The platform also offers a collection of award-winning templates, which will meet your requirements whether you're selling physical products, digital items, subscriptions, or services.
Moreover, the Squarespace mobile app lets you manage and monitor your website if there are any issues. It comes with a bunch of functionality at an affordable price. Small businesses can have an SSL certificate, web analytics, e-commerce features within the basic plan.
Furthermore, on higher-tier price plans, you can unlock advanced functionalities such as accounting, checkout, inventory management, abandoned cart recovery, and e-commerce reporting.
Pricing
Squarespace has four different pricing plans, including:
Personal plan: $16 per month
Business plan: $26 per month
Basic Commerce plan: $30 per month
Advanced Commerce plan: $46 per month
Besides, Squarespace allows you to pay bills annually, which can save you up to 30%.
Who should go for Squarespace?
Squarespace is great for business owners that are seeking a splendid online store design.
8. Shopify
If you are serious about selling and would like to promote your small business, Shopify has all the necessary tools. And if you can't seek what you're searching for, there's a huge app store for you to explore!
Shopify is considered a dedicated e-commerce platform, which was purely designed to help construct an online store. It provides a wide range of important features like customer management and product management capabilities.
Another wonderful feature of Shopify is that it has built-in dropshipping tools. So, if you're a small business owner attempting to find storage for your goods, Shopify would become an ideal solution.
Shopify offers apps that allow you to sync your inventories in case you're already selling, making it simple to process all your sales from one place. Plus, the platform comes with multi-channel selling options, including integration with Facebook, Instagram, eBay, and Amazon.
Hire Shopify Experts/Developers
Make your dream business come true with the help of our Shopify experts/developers!
Learn more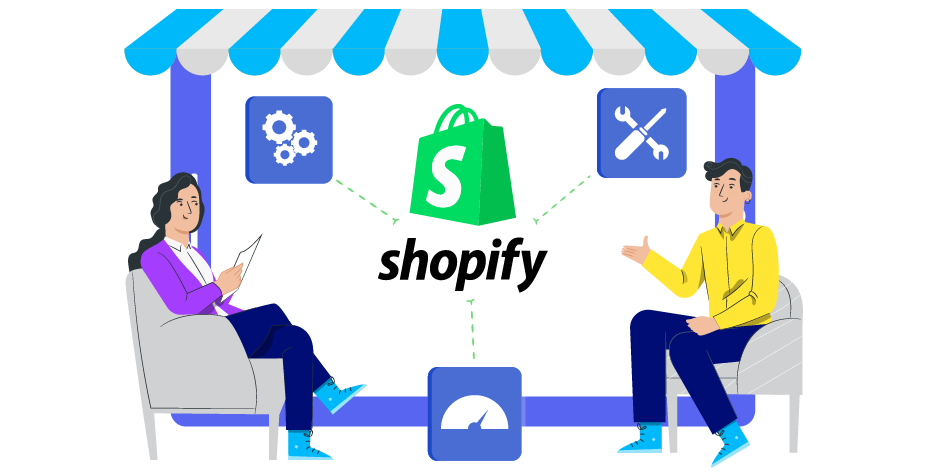 Pricing
Shopify's pricing plans start at $29/ month, while you can save money by choosing to pay an annual plan instead of paying bills on a monthly basis. You'll get 10% if you pay for one year, 20% if you pay for two years, which means you can save about $190 per year on the Shopify plan.
Who should go for Shopify?
Shopify's robust tools won't benefit you if you only sell one or two items. Nevertheless, if you're ambitious and want to build your store a strong foundation, then Shopify has the full package to power your small business.
9. BigCommerce
If you are finding an e-commerce website builder, you should consider BigCommerce. This is because it's tailored to help businesses manage online sales. The BigCommerce platform has powered famous online stores such as Skullcandy, CamelBak, and Ben & Jerry's.
BigCommerce is a good way to create an eCommerce store, selling profitable products and services. Its Essential plan covers everything necessary to launch, run, and grow an online store.
Users find it simple to build their first online store with the platform's beautiful website templates. The website builder also comes with more than 80 designs for various industries, all responsive to mobile devices.
In addition, you can customize your store with ease with BigCommerce apps. They enable you to access more advanced features to scale your business, such as built-in customer reviews, shipping and inventory solutions, email marketing automation tools, and so on. For example, you can integrate Google Shopping with your store, so you can drive more new customers to the website via Google.
Moreover, BigCommerce provides you a selection of more than 55 payment gateways, like Square, Stripe, PayPal, and Amazon Pay.
Pricing
Standard plan: $29.95/ month
Plus plan: $79.95/ month (paid monthly) or $71.95/ month (paid annually)
Pro plan: $299.95/ month (paid monthly) or $269.96/ month (paid annually)
Enterprise plan: Contact BigCommerce's sales or call 1-866-991-0872 for custom pricing
Who should go for BigCommerce?
If you're not planning to expand your business or are a complete novice, this builder is not for you. Choose this option if you want to develop your small business on a larger scale.
10. Zyro
Zyro is known as an up-and-coming e-commerce website builder with an extensive range of tools at an affordable price.
One of its main advantages is the ease of use. As you edit your site in Zyro's drag-and-drop builder, a grid format will show up as an instruction. This makes positioning various content elements (images and text boxes) really difficult to get messed, because they'll snap right into place when you move them.
Zyro has a collection of 17 templates that you can freely customize with the drag-and-drop editor. All templates are optimized for mobile devices, which means your store will look brilliant and be responsive no matter what device your audience is viewing it from.
Notably, Zyro requires no commission at all. That's good news for beginners. You can get all of the money you earn in sales. Plus, the platform is unique in providing a set of artificial intelligence tools to promote your branding. Users can avail of an AI Writer to create SEO-friendly copy without lifting a finger to the keyboard.
Although not offering phone support, Zyro's customer service is extremely professional and attentive, usually giving responses to customers in less than one hour. It also has a searchable knowledge base packed with articles, and you can research questions and learn by yourself.
Pricing
Basic plan: $14/99 per month
Unleashed plan: $15.99 per month
eCommerce plan: $24.99 per month
eCommerce Plus plan: $29.99 per month
Who should go for Zyro?
Zyro is highly recommended for smaller online stores on a budget, which don't ask for scalable marketing tools.
Conclusion
There are a host of website builder options for your small business. These amazing builders will let you launch your dream online store at a comparatively low cost, helping you get off the ground and step into the e-commerce world.
If you don't want to take any risk in the beginning, you can try using the website builders' free plans. These plans allow you to start constructing the foundations for your future empire at no cost.

Marketing Manager of Mageplaza. Summer is attracted by new things. She loves writing, travelling and photography. Perceives herself as a part-time gymmer and a full-time dream chaser.
Website Support
& Maintenance Services
Make sure your store is not only in good shape but also thriving with a professional team yet at an affordable price.
Get Started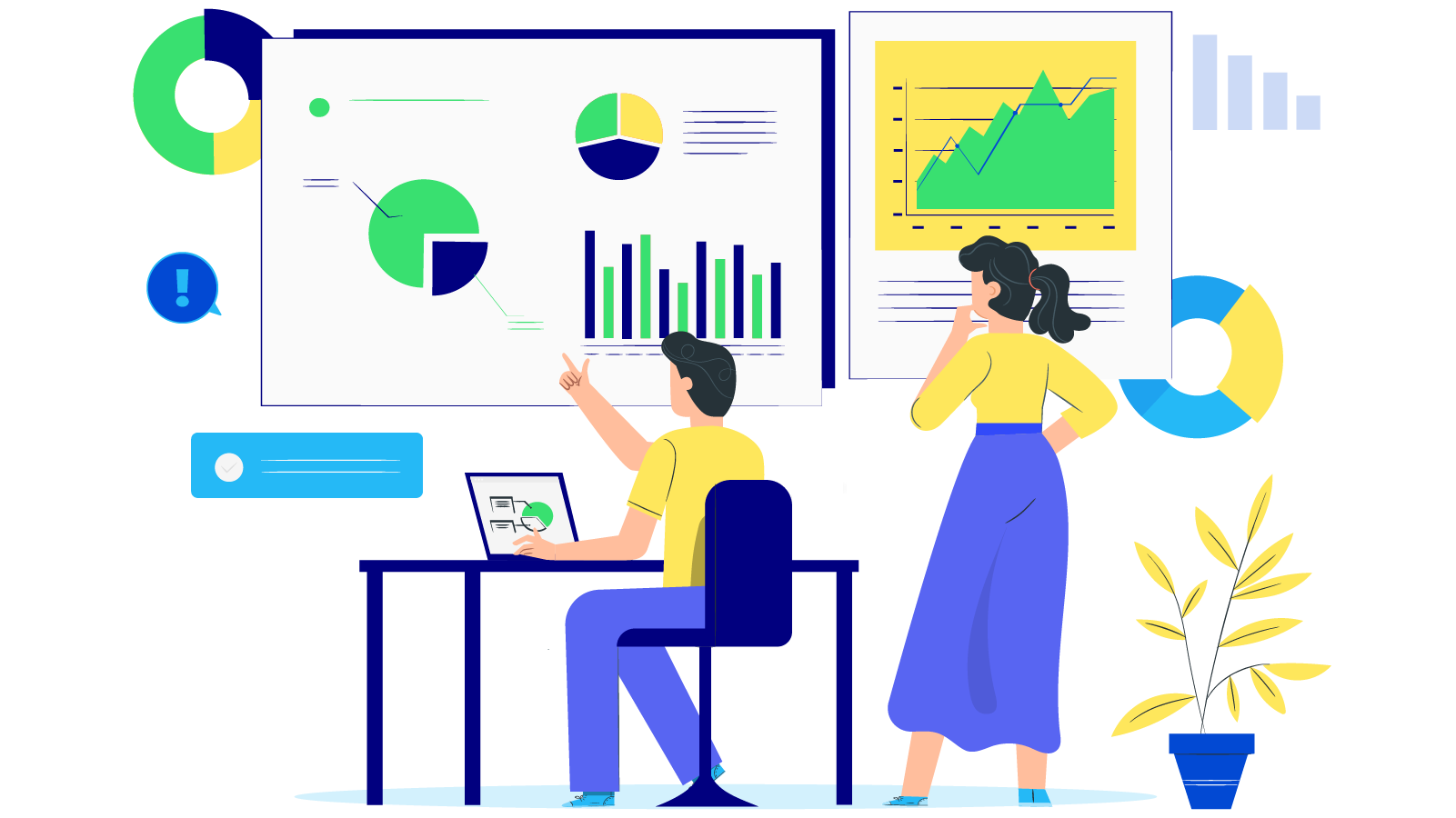 New Posts



Subscribe
Stay in the know
Get special offers on the latest news from Mageplaza.
Earn $10 in reward now!