15+ Powerful Online Marketing Tools That Will Transform Your Business
The Most Popular Extension Builder for

Magento 2
With a big catalog of 224+ extensions for your online store
Online marketing is a significant investment for any company, big or small, and that investment doesn't need to be in the form of dollars. There are tons of online marketing tools that take a large amount of time to test.
Therefore, how do you find out whether you're investing your money and time on the most appropriate marketing tools that are going to increase your revenues, boost leads and conversions, and keep your business thriving?
This article will cover the top 15 online marketing tools that can make your start seamless and successful. From optimizing your marketing and sales attempts to increasing your website engagement with interactive content, these tools are everything you are looking for.
Let's dive into the details now!
Table of contents
1. Trello
For those who are new to content marketing, Trello seems to be a social network that has just emerged overnight.
In fact, it's an excellent organizational tool that can assist you and your online marketing effectively.
Trello is a content brainstorming and calendar service that enables you to generate and share ideas with your teams on the same page.
You can share blog posts on Trello before releasing them, for instance. This creates a chance for your whole team to view the posts, weigh in with their opinions and make some adjustments that could improve the piece before it goes live.
It works as a content planner rather than a content scheduler - you can make notecards for article topics, marketing strategies, or other subjects your team may concentrate on. On each card, users can create notes, record guides, update the project status, and assign cards to specific individuals.
Trello is considered a great tool for content strategists who want to draw out their editorial calendar.
Price: Trello starts free and offers tier pricing up to $42+ per month for enterprises.
2. Hootsuite
No one can deny that social media plays an important part in the success of any brand, without regard for size, age, or industry; that social media marketing is a must-have to boom in this digital area.
A tool like Hootsuite lets you schedule social media posts in advance, thereby saving you a lot of time.
There are multiple Hootsuite features that work for you when you open your business, such as those that support engagement. For instance, you can:
Find out influencers for your marketing team and prospects for your sales team
Answer to comments and mention via the dashboard. There's no reason to go to each platform.
Leverage pre-written responses
Social media marketing is not as challenging as it sounds, particularly when you depend on tools like Hootsuite.
Price: Hootsuite begins at $29 per month and can go up to $599+ per month, depending on specific pricing tiers.
3. Optimizely
If you want to optimize your conversion rates, Optimizely is a useful tool to consider.
Optimizely enables you to continuously implement A/ B tests and multivariate tests on your online store to boost conversion rates and increase revenues. They also improve their feature set and run under the banner of "experiment everywhere", supporting server-side product experiments and deep personalization abilities.
With their Experiment Engine, they would bring a robust workflow and knowledge management solution to activate insight sharing and documentation.
It's an expensive solution, so it's most appropriate to enterprise programs or those who are very concerned about conversion optimization - but it's the perfect one if you can pay for it.
Price: Custom pricing
4. BuzzSumo
BuzzSumo connects influencers with brands searching for partners with them. This tool is excellent for companies who are not sure of how to access their target audience. The user can find the database of top influencers in their field of expertise and then create affiliations.
Besides, BuzzSumo also helps you view past trending topics and mentions. The analytics feature can give you a look at what you should be tracking, as well as areas you can enhance.
Moreover, you can utilize the tool to analyze the content most shared and referenced. Who is interacting with it, who do their follower counts look like, and how can you get their information? BuzzSumo will help you answer this.
Price: BuzzSumo starts at $79 per month.
Read more:
5. Moosend
Moosend is an email marketing and marketing automation service that provides a huge number of features such as subscription forms, landing pages, and marketing automation. Some of the main features of Moosend include:
Offer pre-made email templates and an easy drag-and-drop editor that requires no coding knowledge at all
Provide advanced monitoring and automation options
Offer reporting and analytics for more data-driven decisions
For those who don't want to switch from one tool to another, there are over 80 integrations with CMS, CRM, e-commerce, list validation, and lead generation tools. The most common integrations include Salesforce, Facebook, Lead Ads, Zapier, and WooCommerce.
Moosend enables users to generate email newsletters, subscription forms, or landing pages while offering them data to make the right decisions.
Price: Moosend starts free and can be up from $8+ per month, depending on the number of subscribers.
6. AVADA Marketing Automation
AVADA Email Marketing is a full-stack automation solution to seek, engage, and convert leads into your shoppers. The tool enables you to send various types of automation emails, including abandoned cart emails, welcomes, cross-sell/ up-sell emails, and order/ shipping confirmations/ statuses.
This marketing tool will somehow impact customers who abandon their cart at the checkout step. Whenever customers leave their cart behind, an abandoned cart email will be sent to them to remind them of coming back and finishing the order. Store owners can flexibly decide the number of emails and sending time, according to their customers' behavior.
Furthermore, the app is packed with pre-designed email templates that can be applied instantly. The drag-and-drop email editor also makes it easier for users to create automation emails without the help of developers or designers.
Price: AVADA Email Marketing starts free, charges $9 per month for the Pro version, and offers custom pricing for enterprises.
7. Canva
Canva is a subscription service for those who need web design to be simple and might not have enough budget for a full-time graphic designer. Thanks to its attractive drag-and-drop features, Canva is well-optimized for mobile devices, making it easy for amateurs to use.
You can generate logos, shapes, graphs, charts, and your presentation with custom fonts by using the available design tools in Canva. Plus, as an employer, you can also check your employees' status of projects on a deadline.
It provides tons of images in its library, and you can access them any time without any difficulty.
Price: Canva starts free, $12.95 per month for teams, or custom pricing for enterprises.
8. SocialPilot
SocialPilot is a great social media management tool tailored for agencies and social media experts to boost brand awareness and drive more traffic to your site. It helps you manage social media accounts, schedule posts, increase engagement, and analyze results.
Besides, SocialPilot offers you a separate platform where you can monitor all your social media channels, and it enables you to send as many as 500 posts and link them to 100 social profiles from the same account. You can schedule updates, work with team members, share the work, receive content recommendations and feeds, and customize your posts.
Furthermore, this tool guarantees a smooth approval workflow for your teams and offers thorough analytics reports.
Price: SocialPilot offers a free 14-day trial, different packages as Agency, Small Team, and Professional starting at $25.50 per month (billed annually), and custom pricing for enterprises.
9. Slack
Slack is an ideal collaborative messaging tool for your team. It runs "#channels", which can be divided by topic so that crucial conversations on business topics won't be disturbed by everyday discussions.
Themed slack groups are suitable for networking and sharing your fresh content with relevant, powerful competitors in your industry.
What's more, Slack is an easy-to-use online marketing tool with several advanced features. For example, as Slack's developer network is so strong, you can probably look for a Slack app for anything you want to attain.
It's also not too challenging to create your own Slack apps - if you want to inform your teams about transactions, abnormal detection, or results from online experiments, establishing a Slack app might be a good choice for you.
Price: Slack supports tiered pricing, plans ranging from free to $12.50 per month.
10. Google Analytics
Being renowned as one of the top free tools from Google, Analytics should be included in your online marketing strategy from the beginning.
It only requires a few minutes to add the Analytics code to your site, offering you the ability to monitor every action by every visitor.
Many consider Google Analytics nothing more than a traffic tool, but it can literally have a significant impact on your marketing campaign if you understand what you're doing.
Maybe you find that a specific social media campaign is bringing tremendous traffic to your store site. With this information, you can adjust your upcoming strategy to achieve the same results.
Or, maybe you recognize that a specific set of keywords is doing great for your organic traffic. Again, you can pay more attention to these keywords, ensuring that you keep these in mind when you produce content down the road.
Price: Google Analytics is free for the standard version and requires $150,000 for Google Analytics 360.
11. SendX
SendX is a cost-effective online marketing tool that allows you to access your email subscribers and expand your audience.
With the help of SendX, you can create your email lists using email popup forms, landing pages, and inline forms. You can tailor your forms with pre-made themes and integrate them with any site you like.
Plus, the WYSIWYG email editor enables you to design emails without knowing about HTML by utilizing ready-made email templates, personalization, and a countdown timer.
You can ensure you're delivering the appropriate message to the right customers at the proper time. Your email marketing will be implemented automatically, thanks to email drop sequences and audience segmentation. Besides, the email campaigns are also optimized according to over 30 parameters, including domain name, time zone, pass open rates and more.
Moreover, a heatmap report will provide you an overview of which CTAs are working and which links visitors are clicking on.
The pricing is clear, and each SendX paid plan will allow sending countless emails to opted-in subscribers. No hidden fees or limits.
Price: SendX costs $7.49 per month (billed annually, for up to 1,000 subscribers.
12. Autopilot
Grasping the customer conversion journey is important. Each customer and their purchasing behaviors are different. With its dominant features that help group customers and generate automated journeys for them, Autopilot can convert leads into customers effectively.
Autopilot allows you to plot the whole customer journey map with its drag and drop canvas. Thereby, you can build a personalized customer journey by setting actions and conditions for each trigger. This is an incredible tool to comprehend and take control of your customer's decision-making process.
For example, with Autopilot Insights, ShipMonk dug into the details of their customer journeys and could analyze and improve on what was working for them. They also connected their sales department to the nurture journeys in Autopilot.
Price: Autopilot pricing starts at $49.00 per month, with a free trial for beginners.
13. Clearbit
Today data is flowing from every nook and cranny. However, good marketers understand the value of qualified data.
Clearbit knows what's vital to you and automatically updates your sales records with precise and verified contact data. With segmented data in your database, you will have greater insights into your potential customers and higher possibilities of conversions.
Remarkably, the platform helps you create smart lead scoring and segmented lists, so you always send the right message to the right audience at the appropriate time. Additionally, this tool makes it convenient for sending alerts as key contacts access your website.
Clearbit also supports transforming new signups and users into complete user profiles.
Price: Contact Clearbit for pricing details.
14. Outgrow
As users search for value before spending their time and money on a product or service, they need quick solutions for their questions or problems. So, what's more effective than quizzes and calculators?
Users find it exciting and helpful to take personality quizzes, use calculators to know their EMI, or join contest giveaways to find out whether they've won that freebie. Outgrow provides trending interactive elements that you can integrate with your site with ease.
MyBalto - a French e-commerce website for pets - utilized Outgrow to generate an activity calculator for dogs. The calculator enables users to count the number of calories their dog needs to absorb by asking queries around the dog's height, weight, breed, age, and so on. It further shows suggested products that are suitable for their dog.
Price: Outgrow pricing starts at $14 per month (Freelancer Plan) and can be up to $600 per month (Business Plan).
15. Pepipost
Pepipost is an amazing cloud-based email delivery service that allows businesses to send crucial emails such as updates, notifications, and newsletters. With Pepipost, you can send millions of emails per hour with their scalable servers and access the maximum possible inboxes supported by their AI-optimized inboxing.
The platform has many outstanding features, including:
Ensure quick email delivery and inboxing that integrates with your custom applications, including open-source email marketing platforms such as Mailtrain and Mautic
Provide subaccounts to manage the billing and quotas for various sending domains from one place
Support multi-user rights management that lets you share access to the dashboard without worrying about your data
Offer an AI-optimized backend that helps the identification of users most probably to engage, the perfect time to send, and the optimum throughput to reach inboxes without loading receiver servers.
If you're shifting from a current email delivery service, the APIs are simple to implement, and their attentive support team can support with complete onboarding.
Price: Pepipost starts free with tiered pricing, according to email volumes from $25 per month for 150,000 emails.
16. Survey Anyplace
Survey Anyplace has optimized the survey creation experience by letting you create your own surveys and design them to your brand's specific requirements.
Far from the classic survey creator, they have optimized for mobile and improved the survey experience so that it's fast and easy, with a heavy visual emphasis if wanted.
The more precise data you receive from your users, the better your insights can be - eventually, surveys are part of the direction of boosting your conversion.
Price: Survey Anyplace starts free, provides tiered pricing up to $42+ per month for enterprises.
17. WebinarJam
Videos and webinars are some of the most prevailing types of content at the moment. Besides, they are the only content that can engage customers for more than 50+ minutes. It is also notable that webinars can convert 19% of viewers into paid customers.
WebinarJam comes with stunning features and training videos to support you to the best. A live chat option is also included for users to get their questions answered quickly.
Moreover, WebinarJam supports recording every webinar and sending them to those who miss it.
Price: WebinarJam pricing starts at $499 per year, with a free trial version.
Learn more: Top 17 Best Content Marketing Tools
The Bottom Line
In the marketing world, you will need to seek new tools and trends all the time. However, can you keep up with all of them? Probably not!
Therefore, the best approach is to apply the top marketing tools that suit your business type and have brought great results for similar businesses.
Have you ever tried one of those online marketing tools? If yes, please leave your feedback in the comment section below. Maybe your experiences can help fellow marketers out there.
Website Support
& Maintenance Services
Make sure your store is not only in good shape but also thriving with a professional team yet at an affordable price.
Get Started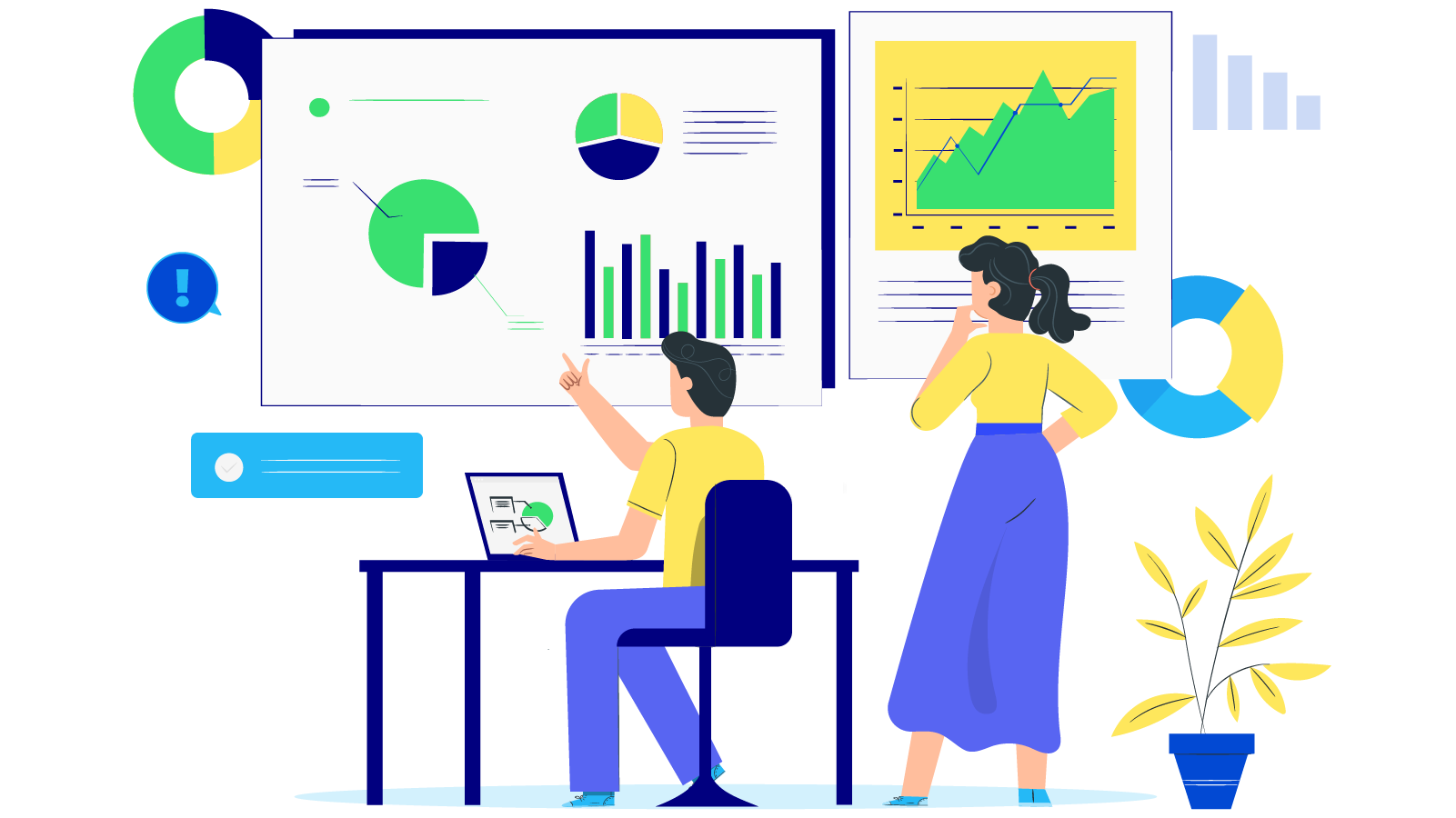 New Posts



Subscribe
Stay in the know
Get special offers on the latest news from Mageplaza.
Earn $10 in reward now!