Emma Email Marketing Review: Should You Give It a Try?
The Most Popular Extension Builder for

Magento 2
With a big catalog of 224+ extensions for your online store
Today, marketers have no shortage of tasks to complete.
Whether an email send, an ad retargeting campaign, or managing social media accounts, each task is one of many customer interactions that together create a holistic customer experience.
As marketers have no shortage of jobs to be completed, there is no shortage of tools you can use to craft an experience for your customers and grow your business.
However, how can you choose the best one, especially for your email marketing campaigns?
Our recent review series mentioned Zoho Mail and ActiveCampaign, and Mailchimp, which gained a lot of attention from readers. So, to continue this interesting topic, we'll review Emma Email Marketing in this blog post. Hope you'll find it useful!
Table of contents
What is Emma email marketing?
"Emma" is actually a loose acronym for "Email Marketing" and it serves as the face behind the company logo to set it apart from the large collection of available email marketing software solutions.
Initiated in 2003 by Clint Smith and Will Weaver, Emma is headquartered in downtown Nashville, Tennessee, with its satellite office in Portland, Oregon. While maintaining its Southern roots and headquarters, the company now extends its reach with additional offices in Indianapolis, London, San Francisco, and Sydney, having acquired other digital service providers like Boomerang along the way.
As a matter of fact, Emma offers a somewhat atypical focus when it comes to email marketing. You will find not only a solution that is easy and pleasant to use but also a service staff that is eager to guide you through the process. This experience comes with several considerations; however, that might make Emma a sub-optimal ESP (Email Service Provider) choice for many businesses.
Now, let's get started and explore each category to find out if Emma email marketing ticks all of the boxes you need for your business!
Emma hardware & software requirements
Emma email marketing is a SaaS, cloud-based platform, and no local installation is needed. It is designed to work well with most common internet browsers, such as:
Google Chrome
Mozilla Firefox
Apple Safari
Microsoft Edge
However, you can't use the following unsupported web browsers to work on Emma:
Opera
Internet Explorer
Sea Monkey
Camino
Everything else
Emma is not mobile-responsive at this time, meaning the app is not supported on mobile devices. While some users can log in and enter their credentials without issue on their mobile devices, it may be impossible for others to do so. Your experience might be different on your mobile device. That's why Emma recommends that you access the platform from a desktop or laptop computer using a supported web browser with the latest version for the best experience.
Emma key features
Emma HQ
Emma HQ was created specifically to help universities, restaurants, fitness centers, and other franchise businesses manage their email marketing. It addresses the evolving needs of marketers at distributed organizations with three unique features:
Approvals dashboard. Emma HQ simplifies the review and approval process for marketers by letting them manage it all from a single dashboard. Before sending, each must be submitted to the approvals dashboard, where marketers can quickly content or respond with edits to ensure that every email follows brand standards.

Brand controls. To deliver a consistent brand experience, Emma HQ lets users create and share approved templates down to their sub-accounts, as well as lock creative elements within the templates. Elements can contain branding and style aspects, such as colors, font, and text size. When using the asset manager, users can further build and share approved templates and assets, including company logos, files, and images. It is much easier for individual sub-accounts to create emails with customized content, while still maintaining a recognizable brand across the board.

Activity dashboard. The centralized dashboard enables marketers to view all recent activity and results from all of their sub-accounts. This will make it simple to see which locations are performing well, as well as which ones need more assistance with their email marketing strategy.
Marketing automation
With this powerful marketing automation feature, you can create targeted workflows based on any action your audience takes - both inside and outside the inbox. Below is what you need to know about its marketing automation features:
List segmentation. Perhaps Emma's most outstanding feature is its rich segmentation tool, which can target down to details like birthday, zip code, purchased items, and whether or not they've opened your last email. Segmented groups are easily reachable, and you can create an unlimited number of segments when it comes to sending targeted campaigns. This is an excellent tool to test your markets and fine-tune your results.

Branching logic. This feature helps you deliver the most relevant message, based on whether somebody opens a specific email or makes a certain click. This can become the trigger for the next campaign.

Trigger messages. Based on website visits and recent purchases, Emma converts customer data into an automated email that is super-relevant and super- timely.
Related topic: 24+ Best Marketing Automation Software
Dynamic content
Dynamic content is a robust new feature from Emma that lets you send unique, personalized content to each one of your audience based on the data you store about them - all from a single email.
You can use different photographs, color schemes, and text blocks to make various user demographics feel like they are at home, all based on the data you gather from them. You can also test a sample demographic, then forward the winning email to the rest of your list.
A/B testing
As one of the most basic email marketing features, A/B testing enables you to create two versions of the same email with a couple of differences and then track the two versions' performance. This helps you determine what your subscribers like and don't like in terms of their email content.
Landing pages
Emma lets you create gorgeous click-through landing pages with no developer required. You just simply build your landing page, hit "publish," and you have got a sharable link perfect for accepting from all of your channels.
So, with Emma landing pages, you can:
Use its drag-and-drop editor to build your landing page
Each landing page gets a unique URL
Embed a signup form to collect leads, contacts information, or RSVPs to an event
Customizable page title for SEO optimization
Track link clicks with Google Analytics integration
You might feel interested in:
Email analytics
With Emma's precise and insightful reporting, you can learn about your audience and use your data to get better results every time you send an email.
You will get multiple data and metrics, including opens, clicks, share, opt-outs, etc. However, Emma goes a bit farther than that and provides visual feedback regarding the parts of the email that subscribers interacted with. There are also some colorful and compelling graphs to help you visualize easily.
After every day, Emma will rate your campaign with a mail score, giving you an idea of how your campaign is performing. Plus, exporting reports as spreadsheets or .pdf is possible.
Emma ease of use
Its design is quite clean and modern, strategically utilizing color against a bright white background. There are only a few tabs to work with, including Home, Audience, Campaigns, Response, and Automation.
Emma does an excellent job of holding your hand via the learning process. Even when you skip training videos, it will provide guideposts to get you started. Plus, its central philosophy is to encourage feedback. It gives the key to identify the metrics and launch your email campaign by planning it accordingly. By doing so, it ensures that users are working on the best possible scoreboard.
Furthermore, it's worth mentioning that Emma offers email and phone support for all of its tiers, which you won't usually find with other platforms. That's why Emma is an excellent rated platform in this category.
Emma security features
Emma claims to store and process data in a US-based cloud environment, which meets essential standards that fulfill various compliance mandates, including SOC 2 Type II and ISO27001. Its security documentation is frequently reviewed and updated to reflect changes in response to newly identified threats, as well as its commitment to continuous improvement. Moreover, Emma uses the NIST Cybersecurity Framework to measure the ability to identify, protect, detect, respond, and recover from security events.
When it comes to physical security, the company monitors its data centers 24/7 for all aspects of operational safety and performance. They're also equipped with multi-stage protection using a proximity card access control system at ingress and egress doors. Additionally, access is limited to authorized data center personnel. No one is allowed to enter the production area without prior clearance and an appropriate escort. Every data center personnel undergo background security checks.
Emma is only allowed to share any info regarding your account with an outside organization in the following cases:
The organization is processing your payment for Emma services and requires certain info necessary for the transaction
The federal government or other agencies that are empowered to require them to divulge your personal or account info
Emma is highlighting examples of your campaigns, templates, or cases studies, and has obtained your permission prior to divulging such information
Emma is reporting on its overall customer base and activity, in which case it will only divulge general, aggregate (non-personally identifiable) info
Emma integrations and add-ons
Emma integrates well with a few well-known apps, so you can have some synergy with your data. Nevertheless, you will find a limited number in the pool.
You have several options in analytics, CRM, video, very limited E-commerce, and a few other services such as Eventbrite and SurveyMonkey. Lack of integrations can be a dealbreaker for some, so make sure to consider how your data needs to interact before committing to Emma.
Emma pricing plans
The software provides 3 differentially-priced editions, which are targeted to different segments of users. It's very transparent about what is incorporated in each tier. However, keep in mind that an annual contract is needed for each plan, which might be a bit steep unless you were certain Emma was for you.
While its cost is relatively high compared to other email marketing platforms, the value is great for the money. With customer service at every single level and a rich feature set, the software is priced with the thriving small business in mind.
Below are the details of its 3 pricing plans:
Pro Plan (starts at $89/ month): for small businesses ready to do smarter email marketing
Drag-and-drop email editor
Email template gallery
Real-time reporting and analytics
Guestbook app
List importing
Segmentation tools
Lightbox signup forms
Dynamic content
A/B content testing
Built-in integrations
API access
Code-your-own mailings
1 user
1 email automation workflows
Email & phone support
Plus Plan (starts at $159/ month): for high-performing marketers looking for next-level email capabilities
Everything in the Pro Plan
10 users
Unlimited email automation workflows
Landing page builder
Litmus inbox preview
Custom event API automation
Emma HQ (starts at $279/ month): for large brands or franchised businesses managing email programs from one corporate account
Everything in the Plus Plan
Unlimited managers
Create custom templates
Private branding
Approvals dashboard
Template style locking
Tiered account structure
Activity dashboard
Template and asset manager
Account and user permissions
In case you have more than 10,000 contacts, you can call Emma for a custom quote.
Emma customer support
Emma customer support is available through:
Email. You will be given an email contact when you sign up for Emma
Phone. You'll get a phone number to your Emma representative
Blog. You can find links to many useful blog posts on social media
Video tutorials. Emma offers a set of video tutorials for fast learning
The Emma community. A forum serves as an online help center
Facebook. Emma often updates its Facebook page with links to marketing resources and articles
Twitter. The Twitter feed is actually updated a bit more often and features similar content
Pros and cons of using Emma
Pros:
Easy to use
Rich feature set
Automatic spam filter before you send out an email campaign
Available and numerous training and guidance
Excellent customer support
Cons:
No monthly pricing plans
Quite pricey
Limited integrations
Alternatives to Emma email marketing
It is undeniable that Emma is fantastic for online marketers to optimize their email marketing campaigns with little to no effort.
However, as you can see, Emma is quite expensive when compared to other platforms, even on its basic plan. Plus, you must sign up for a one-year contract and can't go out of it. Limited integrations can also lead to the inconvenience that almost no one wants to experience.
That's why we've added this section into this blog post, which will help you find the best choice for your business.
Emma vs. AVADA Email
Despite being a new face in the email marketing world, AVADA Email has achieved a lot of attention from online marketers. The platform offers a lot of best-in-class features, but with a better price that scales well.
So, why should you go with AVADA Email?
It is easy to get started, even if you have little or no technical skills
It offers ready-to-use, beautiful, and professional email templates
It send emails to remind your customers to recover their carts automatically
With its advanced segmentation features, you can send your messages to the right people at the right time
With its Exit-Intent pop-ups or Spin to Win, you can collect leads easily
Its comprehensive reports let you keep track of your email performance
Its customer support team is friendly, knowledgeable, and professional
It is much cheaper than Emma
Plus, AVADA Email offers a totally free plan, providing you more chances to experience before you really commit to it. In case you desire more advanced features, you can opt for its Pro Plan, which starts at only $9/ month.
Emma vs. Mailchimp
As a matter of fact, Mailchimp is no longer just an email marketing tool. Over the last few years, the company has developed a number of new channels and functionalities to grow businesses worldwide.
Why should you choose Mailchimp as an alternative to Emma?
It's totally free for beginners and only costs money when you hit 2,000 subscribers
It's easy to use
It integrates well with hundreds of integrations and add-ons
It offers optimized templates for mobile
It has a live built-in previewer to help you see what your email looks like before you send it
Emma vs. ActiveCampaign
ActiveCampaign is a SaaS-based marketing platform that has empowered many small and medium-sized companies. It has evolved from a simple email marketing platform to an all-in-one marketing provider.
Why should you choose ActiveCampaign?
Its plans are affordable and feature-rich
It integrates with a number of integrations and add-ons
It offers various customer support channels
Its security features are robust
It offers free migrations
The bottom line
We're quite impressed by the power-packed features and the flexibility that Emma offers. Of course, it isn't perfect and needs to improve in some areas, but it still worths your consideration and even a nice try.
If you are just exploring email marketing, we compiled several companies that offer a generous free plan to help you get started. Please check out 9+ Best Free Email Marketing Tools to Try right now!
Haley is a content creator at Mageplaza. When not working, she spends time on travel adventures, books, and food tasting. As growing up, she wants to read, learn, and experience more things to adapt herself to this ever-changing world.
Website Support
& Maintenance Services
Make sure your store is not only in good shape but also thriving with a professional team yet at an affordable price.
Get Started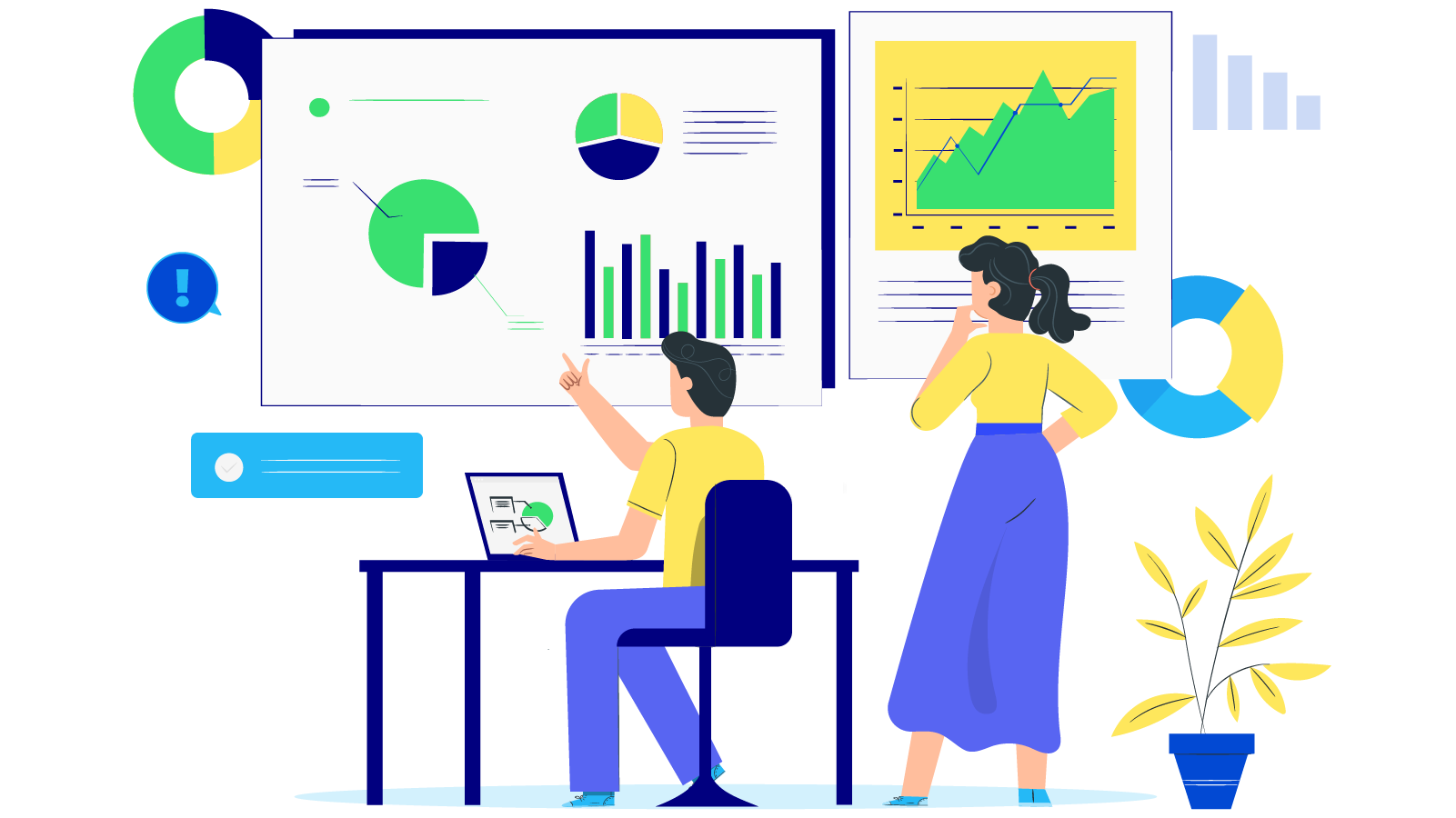 New Posts



Subscribe
Stay in the know
Get special offers on the latest news from Mageplaza.
Earn $10 in reward now!