Zoho Mail Review: Features, Pricing, Pros, Cons & More
The Most Popular Extension Builder for

Magento 2
With a big catalog of 224+ extensions for your online store
We'd venture to guess you're being flooded by myriad business emails every day. From social media notifications and sales promotion to giveaways - different emails with different agendas are competing for your attention in the inbox. Due to this, you might have become selective of what you open and which emails you engage in.
That makes thoughtful email marketers and business owners consider carefully before hitting the "Send" button. Instead of generating emails that scream "open me," it's essential to form a sense of trust.
Therefore, a professional business email must be associated with your company. It's proven that email service providers (ESPs) can bring recognition and are treated as an extension facade of the company.
However, among a wide range of email providers out there, how can you choose the best one? In this blog post, our team will analyze and evaluate Zoho Mail - one of the leading ESPs on the market to help you deal with this.
We should begin right now!
Table of contents
What is Zoho Mail?
Zoho Mail is a hosting email service for businesses, which uses your own domain name (i.e., [email protected]). Zoho Mail has a built-in collaboration platform that enables seamless communication within the organization and inside the inbox. It's an excellent solution tailor-fit to answer simple and complicated communication needs.
Zoho Mail is integrated well with other Zoho apps, as well as popular external apps. If you're looking for a secure, private, and ad-free email service, Zoho Mail is one of the best business hosting services to fill your requirements.
You can get up to five free business email accounts with 5GB per user and a 25MB attachment limit with its free plan. Plus, you can ultimately purchase additional email accounts for as little as $1 per user per month.
You might feel interested in: Zoho CRM: Is It The Best Choice for You?
Zoho Mail key features
One of the things we love most about Zoho Mail is that it lets you do far more than just check your emails. The platform comes with an extensive range of tools to make our working day a lot easier. So, what are they? We will break it down for you:
Email suite
Zoho Mail offers several useful features to make it simple to organize your business emails, such as:
The Tasks module lets you break down your work and create manageable task schedules.
The Contacts module enables you to keep your contacts organized in one easy-to-use address book.
The Notes module allows you to add virtual sticky notes in your color preference.
The Calendar module helps you keep track of all your upcoming events and meetings.
Although these are not revolutionary, they are all incredibly easy to use and undoubtedly help you to be organized and efficient throughout the working day.
Migration tools
This feature is something you shouldn't take for granted with an email provider. More often than not, it is a real hassle to migrate all your stuff across, and sometimes you can even end up losing important emails, contacts, and documents.
Fortunately, Zoho Mail promises to make this process easy, simple, and straightforward. In reality, it offers a useful one-click migration tool from the most popular email providers, such as Office 365 and G Suite.
All you need to do is authenticate your current email account, then Zoho Mail will migrate everything across, including your contacts, emails, and calendar.
Streams
Its new Stream tool helps you communicate effectively with your team by replacing endless email threads with social media-esque conversations. Zoho Mail does this with four following features:
Collaborate with your teammates without long email chains. You just need to share an email by "@" mentioning members or team you want to involve in the conversation. You can even share your drafts with colleagues to get their feedback before sending.

Socialize with a wall for each team. These walls are a personal space for team members to hang out, post messages, and have discussions.

Integrate emails with your chats to keep track of everything easily.

Everywhere you go, you can entirely keep in contact with your colleagues by using the Streams feature on the Zoho Mail app.
Extensive control panel
Zoho Mail lets you manage and control everything in one dashboard. The platform makes it easier to manage and set up your business accounts with its cloud command center, which is accessible through the web browser, or with desktop and app via any device.
It's a robust control center for all settings, configuration, and customization. Admins can organize emails, manage users, create and roll out policies to moderate business email content, etc.
To be specific, it comes with:
User management has all the necessary tools to control every user account and set up user-related data
Group management allows you to create group email addresses for particular channels with relevant policies and permissions
Dashboard and domain details let you control all the settings for your business's domain
Admin privileges give admins full power all the accounts within the business
Spam policy filters out any junk emails so that you can find your genuine correspondence easily
Custom domains
Zoho Mail requires users to add a custom domain before getting started, making it ideal for businesses but not the best choice for a personal account.
Unless you already own a domain, you can purchase one with Zoho Mail. So, no matter if you are head of an established company or you are just starting with your first online business, Zoho Mail makes it easy to set up your domain name.
Integrations
Being included in the family of Zoho apps gives users more opportunities to grow and work seamlessly. Zoho Mail can fully connect with tons of apps and external platforms. Some of them are:
Zoho apps. Under one umbrella, Zoho CRM, Projects, Creator, and Docs deliver smooth integrations into the email platform. With Zoho mail, users can get extra tools to complete more tasks without leaving the platform or installing separate apps.

Zapier. Integrated well with Zapier, Zoho Mail can be connected to more than 750 third-party apps. Furthermore, users can easily create custom workflows for easier email automation and process management.

Mail-Suite apps. Additional apps and tools are already integrated and ready-to-use within the platform. These include task manager, event viewer, contact list, notepad, and bookmarks that can be accessed inside the Zoho Mail interface.
Zoho Mail user experience
Zoho Mail has all the features that make up a clean, responsive, and versatile email hosting service. For a smooth user experience, filters are present to search the entire inbox when finding specific emails. Moreover, incoming emails can also be classified automatically and sent into preferred folders to manage the inbox easily.
When you're on vacation leave or a long meeting, Zoho Mail can set out an out-of-office response to inform your contacts. The platform also enables adding a custom signature with links and graphics, so your team and business can use professional and clean signatures for every reply and forward.
Have you ever had an email dilemma? Can't remember the sender name but can recall the word in the subject line? You should not worry because Zoho Mail has an advanced search that entirely scans your inbox, even with the tiniest details.
Zoho Mail security features
Security features are one of the critical things you should consider when choosing an email provider. After all, your most important documents will come through emails, so you want to ensure that the messages' contents will stay safe.
Below is what Zoho Mail has under the hood to ensure that your private data isn't out in the open.
Encryption in rest and transit
Zoho Mail stores all your emails on its servers in an encrypted format. This is implemented by splitting your data into fragments and encrypting these to keep them secure. This is end-to-end encryption, which means that with Zoho Mail, your communications are private.
Secure Socket Layer (SSL) connections encrypt email traffic between the server and your inbox. So, you can entirely rest assured that your emails stay safe in your inbox and whenever they're traveling.
Two-factor authentication
Zoho Mail makes it simple to add two-factor authentication (2FA) to your account. You can use a push notification, a QR code, TouchID, or Zoho's OneAuth app to add an additional security layer when you sign into your Zoho Mail account. So, even in case your password is stolen, your emails will still be safe.
OAuth 2.0
On top of that, Zoho Mail supports OAuth 2.0, an authentication process that allows you to access Zoho Mail from other third-party apps without entering your password. That means you don't have to worry about entering your password into more apps than you have to.
Related topic: 12 Best Password Managers for Business & Personal Use - Free & Paid
Unusual activity report
The platform is always on the lookout for unusual activity in your account. Whenever there is a login from a new location or on a new device, you and your admins will be notified.
Certificates and compliance
As you'd expect, Zoho Mail is fully GDPR-compliant. Any personal information you provide when signing up, as well as all the data in your emails, is protected under the European General Data Protection Regulation enforced by the EU Commission. That means your personal data will never be sold to third parties.
Besides, Zoho Mail is proud to boast that it routinely undergoes 3rd-party audits that look at quality assurance in email security.
Physical security
Zoho Mail stores its encrypted data in secure centers built to hold large volumes of sensitive data. These data servers are located in undisclosed locations in the US, Europe, China, and India. Zoho Mail promises round-the-clock surveillance sealed with biometric authentication.
=> So, is Zoho Mail safe? The answer is yes. With a collection of excellent security features in place, you can feel reassured that your emails are secure and safe both in your inbox and while they are in transit. The fact that it regularly undergoes 3rd-party audits to ensure it's delivering a secure service is a testament to how seriously it takes the privacy of its users.
Although physical security isn't really as next-level as the nuclear bunker used by ProtonMail, it feels a lot safer than some email servers that store data in the cloud.
Zoho Mail pricing plans
A professional and safe business mail should be accessible. On top of that, the platform offers low-priced plan options that certainly fit any budget.
Furthermore, you can get a 15-day free trial and a money-back guarantee in case you don't like its services anymore. The company accepts payment via MasterCard, Visa, American Express, and PayPal. They also accept payment via NEFT bank transfer and cheque transfers for yearly subscriptions.
There are four pricing plans available, which will be analyzed right below.
Forever Free Plan
Features:
Up to five users
5GB/ user
25MB attachment limit
Web access and free mobile apps
Email hosting for a single domain
=> This is an excellent plan if you're a startup with less than 6 employees, and don't wish to invest more in email services as of now.
Mail Lite Plan
Once you look at Zoho Mail paid plans, you'll see a massive jump in the number of features you get. Even with the Mail Lite Plan, which starts at just $1 per month, you can get a lot more than you do with the free option.
First and foremost, you can host multiple domains. Plus, you can send attachments that are ten times larger than that of Free Plan, which allows you to send files of up to 250MB.
Besides, you'll get access to a lot of other extras, including its collaboration tool, folder sharing, and email recall, which is incredibly helpful if you are prone to sending emails to the wrong person.
More importantly, it includes IMAP and POP, which gives you a lot more flexibility, particularly if you use your emails on the go.
To sum up, the Mail Lite Plan comes with:
Email hosting for multiple domains
Domain aliases
Email routing
Email and folder sharing
Streams - a collaboration tool
Offline access
Email recall
eWidget and Developer Space
Tasks, Notes, and Bookmarks
IMAP/ POP access in email clients
Huge attachments up to 250MB
Exchange Activesync
Mobile apps for iOS and Android
In addition, it also gives you access to its calendar tools, including:
Shared calendars
Group calendars
Appointment scheduling
Calendar sync
Calendar on mobile
Price:
5GB/ user/ month: $1 (billed annually)
10GB/ user/ month: $1.25 (billed annually)
=> A good deal for small and midsize businesses.
Mail Premium Plan
If you'd like to customize your emails and send massive attachments, it might be worth considering an upgrade to the Mail Premium Plan.
So, the Mail Premium Plan includes everything in the Mail Lite Plan, plus:
Huge attachment up to 1GB
Archival and eDiscovery
Email backup and restoration
White labeling
S-MIME
Resource booking
Price: $4/ user/ month (billed annually)
=> This plan is ideal if you're a large organization with most of the conversation happening via emails.
Workplace Plan
Zoho Mail Workplace Plan seems to be one of the most impressive business mail services we've come across, especially for the price. It contains a complete communication suite and online office apps with a level of security and customization.
Workplace Plan includes:
Secure business email
Online file manager
Online Wordprocessor
Online Spreadsheet
Presentation software
Instant chat communication
Online meeting software
Intranet and collaboration
Online training software
Price: $3/ user/ month (billed annually)
=> If you're finding a complete package for your enterprise, this is a good option.
Zoho Mail customer support
If you're signed up to Zoho Mail paid pricing plans, you'll have access to its 24/7 phone support in 11 countries worldwide. And even those on a forever free plan can access it for 8 hours a day, 5 days a week. Also, you can submit a ticket or send an email to its customer service team.
Pros and cons of using Zoho Mail
Pros:
Secured, private, and no-ads, which values your privacy
Multiple integration options help you become more productive
Get calendar, notes, tasks, and contacts in one window
Flexible and affordable pricing plans
Money-back guarantee if you're not satisfied with services
24/7 help and support available for all your queries and problems
Cons:
The free version is quite limited
It takes time to get familiar and acquainted with the platform
While it's ideal for businesses, it's not the best solution for personal use
Alternatives to Zoho Mail
Of course, Zoho Mail is not the only secure email provider for businesses out there. Do, how does it compare to other services? Let's take a closer look!
Zoho Mail vs. Office 365
On paper, Zoho Mail is a lot better value than Office 365. Its Workplace plan gives your more flexibility and it costs around half the price of an Office 365 Premium Business account.
But you shouldn't ignore Office 365. It is one of the most common business email providers in the world and there is a reason for that. The platform offers a great suite of tools, including Outlook and Microsoft Teams. But if you are looking for something that gives you a lot of excellent features for half the price, Zoho Mail is the clear winner.
Zoho Mail vs. Gmail
Zoho Mail has a lot to offer, but Gmail just edges it for us when it comes to picking an email service for your business. Its excellent reputation and an extensive suite of apps, features, and tools make it the obvious choice.
In reality, Zoho Mail is cheaper and more secure than Gmail with a lot of reasonable pricing plans. However, while either is a robust email product for any business, having Gmail as part of G Suite is worth the higher subscription fee.
Zoho Mail vs. ProtonMail
ProtonMail offers some of the most sophisticated security features, with a user-friendly and easy-to-start interface. However, if top-level security is not your biggest priority, Zoho Mail might well be the better choice for your business.
The final verdict
Overall, Zoho Mail provides a robust, secure, and ad-free mail service for your business communication needs. It's like a one-stop window to access everything and anything in your organization.
We hope that our Zoho Mail review can help you a lot. If you think we've missed anything out, please let us know. Thanks for reading!
Haley is a content creator at Mageplaza. When not working, she spends time on travel adventures, books, and food tasting. As growing up, she wants to read, learn, and experience more things to adapt herself to this ever-changing world.
Website Support
& Maintenance Services
Make sure your store is not only in good shape but also thriving with a professional team yet at an affordable price.
Get Started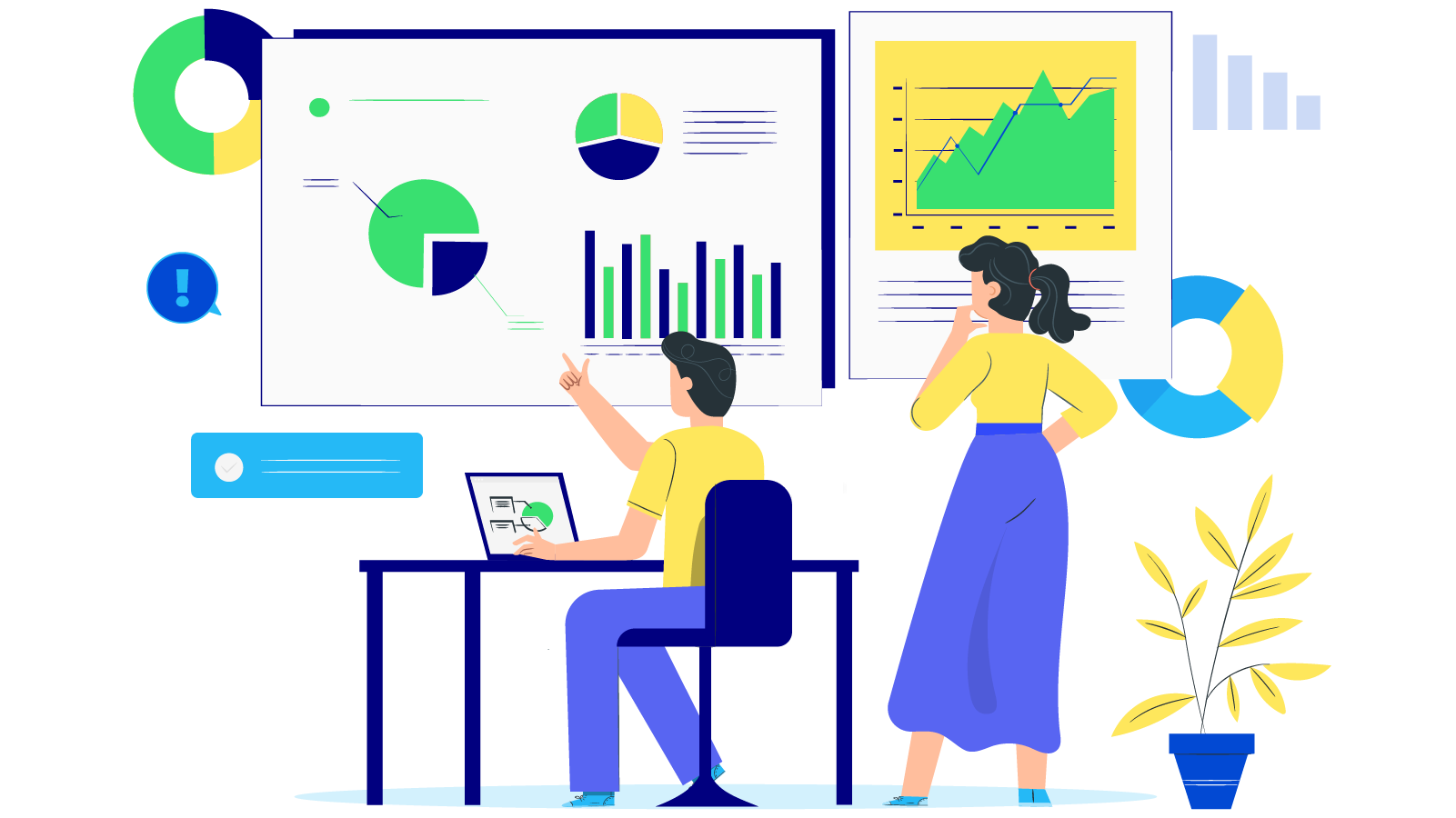 New Posts



Subscribe
Stay in the know
Get special offers on the latest news from Mageplaza.
Earn $10 in reward now!