10 Ecommerce Integration Software Boosting Your Online Store
The Most Popular Extension Builder for

Magento 2
With a big catalog of 224+ extensions for your online store
Running a business is like navigating a challenging obstacle course, especially with the added difficulties brought by the pandemic. To thrive, it's crucial to streamline and enhance your online store.
A valuable approach is to make sure you're using top-tier ecommerce software that seamlessly integrates. This minimizes the time spent dealing with third-party integration issues on your ecommerce platform, allowing you to focus on more critical tasks. Integrations are pivotal in optimizing your ecommerce setup.
Every ecommerce store relies on a stack of essential applications, such as sales and ecommerce marketing automation, CRM, accounting, point-of-sale systems, order tracking, and inventory management software. The ideal scenario is for these applications to work harmoniously, simplifying complex processes, providing comprehensive business insights, and reducing time spent in third-party tools.
Many ecommerce integration software employs APIs (application programming interfaces) to link various software applications. These integrations enable smooth communication and data exchange among your systems via your ecommerce platform. Customer-centric companies like Emotive prioritize integrations based on the most in-demand apps that offer significant value to the majority of merchants.
Table of Contents
How the best integration software for ecommerce benefits your online store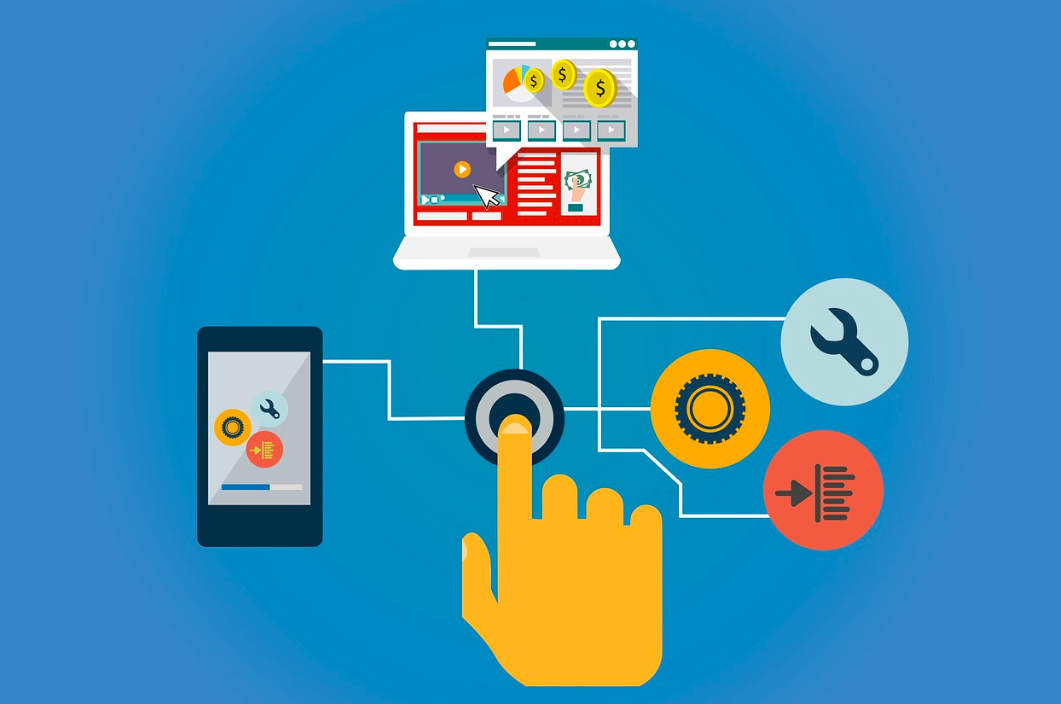 Key Features of Best Ecommerce Integrations to Look for
Seamless Connection: Top-tier ecommerce integrations establish seamless connections between your crucial software applications.
Enhanced User Experience: They create a hassle-free front-end experience for both shoppers and customers.
Low Maintenance: Integrations simplify the backend operations, resulting in a lower maintenance burden for you as a business owner.
Sales and Satisfaction: These ecommerce integration software has the potential to boost sales and increase customer satisfaction.
Efficient System Management: They provide an easier way to manage multiple systems efficiently.
Accurate Insights: Integrations offer precise insights into the functionality and performance of your online store.
Benefits of Best Ecommerce Integrations
Increased Productivity: Ecommerce integrations are designed to automate essential functions, thereby reducing the need for human involvement in daily operations.
Focus on Strategic Tasks: By automating routine tasks, integrations free up your time, allowing you to concentrate on more critical aspects of your business.
Visibility into Business Health: Integrations provide visibility into the overall health of your business, aiding in informed decision-making.
Support for Growth: These integrations indirectly support your strategic growth and expansion efforts.
The 10 best ecommerce integration solutions for your ecommerce business
We've collaborated with over a thousand merchants and businesses, observing the ecommerce platforms, software, and integrations they employ to bolster their online stores. Below, we present 10 crucial ecommerce integration software that all online businesses should contemplate.
1. Website builder
The effectiveness of any ecommerce website hinges on its underlying system. The cornerstone for most of your ecommerce integration software lies in the platform you select to manage your online store. A website builder, such as Wix, Squarespace, or Weebly, equips you with a toolkit to construct a website tailored to your products and customer base.
Certain website builders, like Shopify, WooCommerce, or BigCommerce, go a step further by specializing in online selling and offering ecommerce features like membership portals, online databases, social sharing capabilities, and mobile-friendly templates. It's important to note that all website builders should provide integrations with essential applications because they recognize that you're not merely building and operating a store but also marketing it and synchronizing its data with other systems.
2. Email marketing solution
Chances are, you're among the four billion individuals worldwide who utilize email. Email has long served as the cornerstone for both inbound and outbound sales and marketing efforts. It's how many businesses uniquely identify their customers, and email stands as the primary communication channel for order confirmations, promotions, discount codes, and updates about store offerings or changes. It's the most widely used form of marketing automation for both B2B and B2C ecommerce enterprises.
Implementing this kind of ecommerce integration software on your website can assist in gathering the email addresses of casual visitors, enabling you to follow up with them and encourage them to become customers. Integrating your email marketing solution allows you to target specific customer segments based on their behavior. Popular email marketing platforms include MailChimp, Klaviyo, Campaign Monitor, and Constant Contact. When integrated with ecommerce platforms like WooCommerce, Magento, Shopify, or BigCommerce, these programs enable merchants to centralize and monitor their customer data in one location.
3. SMS marketing solution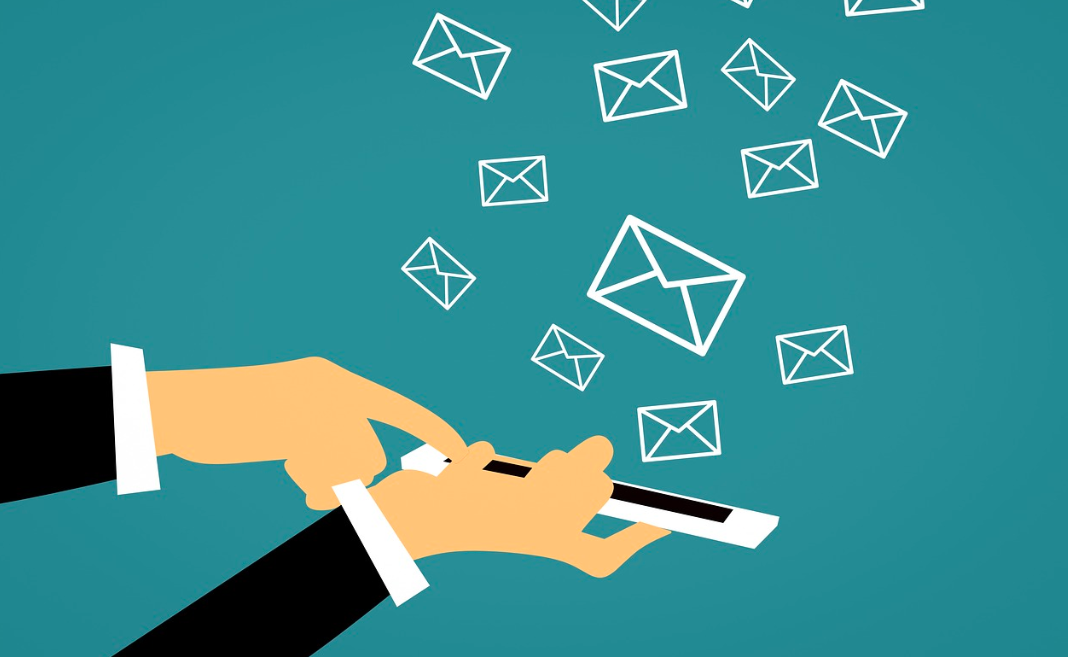 Text marketing has emerged as a highly effective ecommerce integration software for expanding online businesses. One key factor driving the rise of SMS marketing is the increasing number of customers who shop directly from their mobile devices. Mobile phones now contribute to over 65% of all ecommerce traffic, with more than half of online sales originating from mobile devices.
Customers desire the ability to search, browse, sign up for text messages, receive offer codes via text, add items to their cart, and complete purchases—all from their mobile phones and within minutes. In a competitive marketplace where speed and convenience are highly valued by shoppers, ecommerce text message marketing can grab their attention and maintain it.
Moreover, text messages boost significantly higher open rates (98%) compared to email messages (20%) on average. Thus, it's crucial to integrate your email marketing efforts with text marketing. This approach allows you to engage with customers across the platforms they frequent, track the messages and campaigns that resonate most with them, and leverage this customer data to enhance your marketing return on investment (ROI).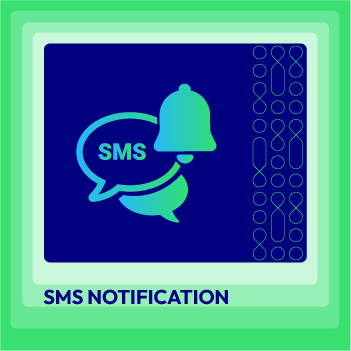 SMS Notification for Magento 2
Offer to automatically synchronize primary Magento objects to Salesforce like Customers, Products, Orders, etc.
Check it out!
4. Shipping and fulfillment software
As your ecommerce business expands, the shipping process becomes pivotal in determining your success or downfall. For instance, if you're selling high-value jewelry items, shipping and delivery issues, such as inaccurate addresses or delays, can pose significant risks. Ensuring quick, reliable, and secure delivery of customers' purchases becomes your responsibility.
With expedited shipping services like Amazon Prime becoming the norm, customers now anticipate swift shipping that's either free or discounted. Unexpected shipping fees during the checkout process can lead to cart abandonment, a common challenge faced by many online stores.
Integrations with shipping and fulfillment software can automate and streamline the often monotonous tasks associated with shipping. These tasks include comparing shipping rates from various providers, generating labels and packing slips, and tracking shipments. Shipping ecommerce integration software mitigates the risk of manual errors and enables you to offer your customers shipping options that best suit their preferences.
5. Payment gateway
A web-based payment system serves as the backbone of your online sales. Acting as the final step in the checkout process, a payment gateway securely and swiftly verifies the credit card and banking details exchanged between you and your customers. Nowadays, customers anticipate a range of payment options on your website, whether it's Visa and Mastercard or PayPal and Klarna.
Merchants also have choices. You can opt for a redirect payment processor, directing your customers to the payment processor's website to input their credit card details before returning to your store upon completion. Alternatively, you can integrate an on-site payment gateway, keeping customers on your server for entering payment information. This option provides merchants with greater control over the payment experience but requires having your own point-of-sale system.
6. Inventory management
Efficiently running your business necessitates tracking orders and managing inventory from a single centralized platform. This provides both you and your customers with up-to-the-minute information on available stock. It's crucial to be aware of when it's time to reorder inventory and when you can notify customers that a desired item is back in stock. By integrating with an inventory management system, you gain real-time visibility into your products and can synchronize data across multiple stores or systems as needed.
Integrating with inventory management software empowers you to monitor items sold, recognize restocking requirements, and identify your most popular products. This ecommerce integration software also plays a pivotal role in preventing lost sales and establishing a healthy balance between supply and demand.
7. Social media management tool
To effectively connect with your customers, it's essential to have a presence on social media. A significant majority of Americans, roughly two-thirds, engage with social media platforms daily, making them an ideal space for your business to engage, communicate, influence buying decisions, and provide solutions to customer queries.
Integrating your social media management software with your other marketing and ecommerce tools offers an efficient way to automate communications, save time, and maintain consistent brand messaging. For businesses with a higher volume, considering the assistance of an ecommerce agency might be worthwhile. You can also integrate engagement data from your social media tools into your analytics dashboard, allowing you to track the volume and type of traffic driven to your store by social media.
Furthermore, social media can act as a customer support proxy, as it's often faster and more convenient to address customer questions or comments on platforms like Twitter than through email or chatbots.
8. CRM management
Customer Relationship Management (CRM) is an ecommerce integration software that is designed to enhance your understanding of your customers by leveraging their data, ultimately strengthening your customer relationships. These systems enable you to monitor your customers' personal details and interactions. This data serves as a valuable resource for targeting customers based on their past actions, recognizing trends, and fostering customer loyalty.
When your CRM system integrates seamlessly with your marketing tools, ordering system, and analytics applications, it provides a comprehensive view of your customers. This includes their demographics, shopping behaviors, and average order value (AOV). By harnessing your CRM tool to gain deeper insights into your customers, you can utilize it to tailor personalized offers, boost sales, and cultivate loyalty.
Magento Integration Service
by Mageplaza
Connect Magento store with other apps instantly with experts' help
Learn more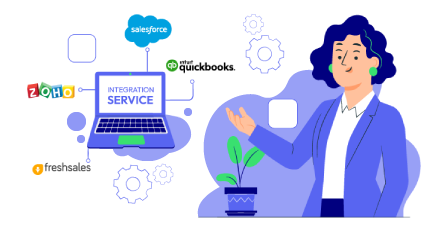 9. Customer support software
Customer satisfaction is the key to retaining shoppers and ensuring their return to your store. It's crucial to meet customers where they are and promptly address their inquiries, concerns, or complaints with well-informed responses. The most effective way to achieve this is by integrating your various customer support channels, such as live chat and help desk systems, with your ecommerce platform. This consolidation provides a centralized record of all customer interactions, enabling you to consistently deliver a high level of service.
Integrating live chat or chatbot solutions can be a cost-effective means of scaling up your customer support. Automation of common questions and responses allows you to assist numerous customers simultaneously. Additionally, ecommerce integration software with help desk systems like Zendesk enables you to document customer interactions through tickets and associate them with the customer's account, ensuring a comprehensive view of their support history.
10. Accounting solution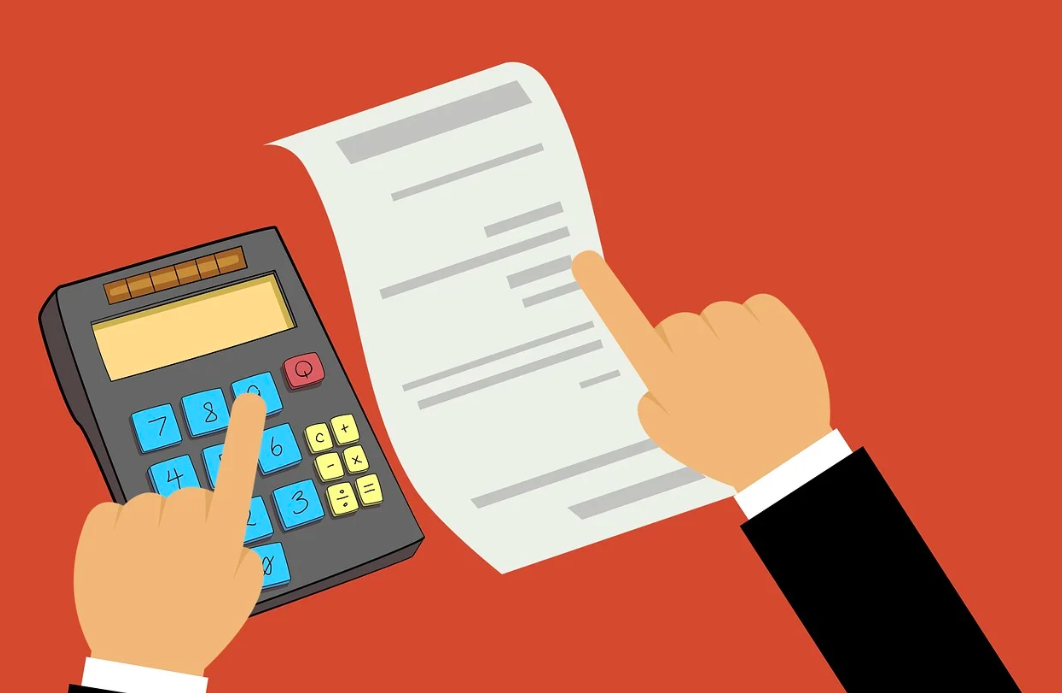 Ecommerce accounting software plays a pivotal role in establishing accurate and efficient bookkeeping procedures. Given that you're running a business, it's essential to maintain well-organized and up-to-date financial records, as they underpin all your other operations.
This ecommerce integration software can significantly expedite your bookkeeping efforts by automating essential processes. When dealing with a multitude of individual transactions, automation also minimizes the risk of human errors.
Effective reporting and user-friendliness are fundamental aspects of any ecommerce accounting solution. You require immediate, real-time visibility into your financial data, with a customizable dashboard tailored to your business requirements. If you're merging online and brick-and-mortar finances or managing multiple online stores, integrations become indispensable in providing a consolidated and accurate source of financial information.
Find the best ecommerce integration software to run your business
Running a successful business is undeniably hard work, but there are ways to make it more efficient and streamlined. Integrations serve as those valuable shortcuts. These connections between various software applications allow you to simplify your processes, automate tasks, synchronize critical sales data, expand your services to more customers while maintaining quality, and reduce the potential for human errors.
Regardless of the ecommerce platform you rely on, the right ecommerce integration software enables you to craft a seamless customer experience across every interaction point you have with your shoppers. This spans from managing inventory and orders to engaging with them on social media and implementing effective marketing strategies.

Marketing Manager of Mageplaza. Summer is attracted by new things. She loves writing, travelling and photography. Perceives herself as a part-time gymmer and a full-time dream chaser.
Website Support
& Maintenance Services
Make sure your store is not only in good shape but also thriving with a professional team yet at an affordable price.
Get Started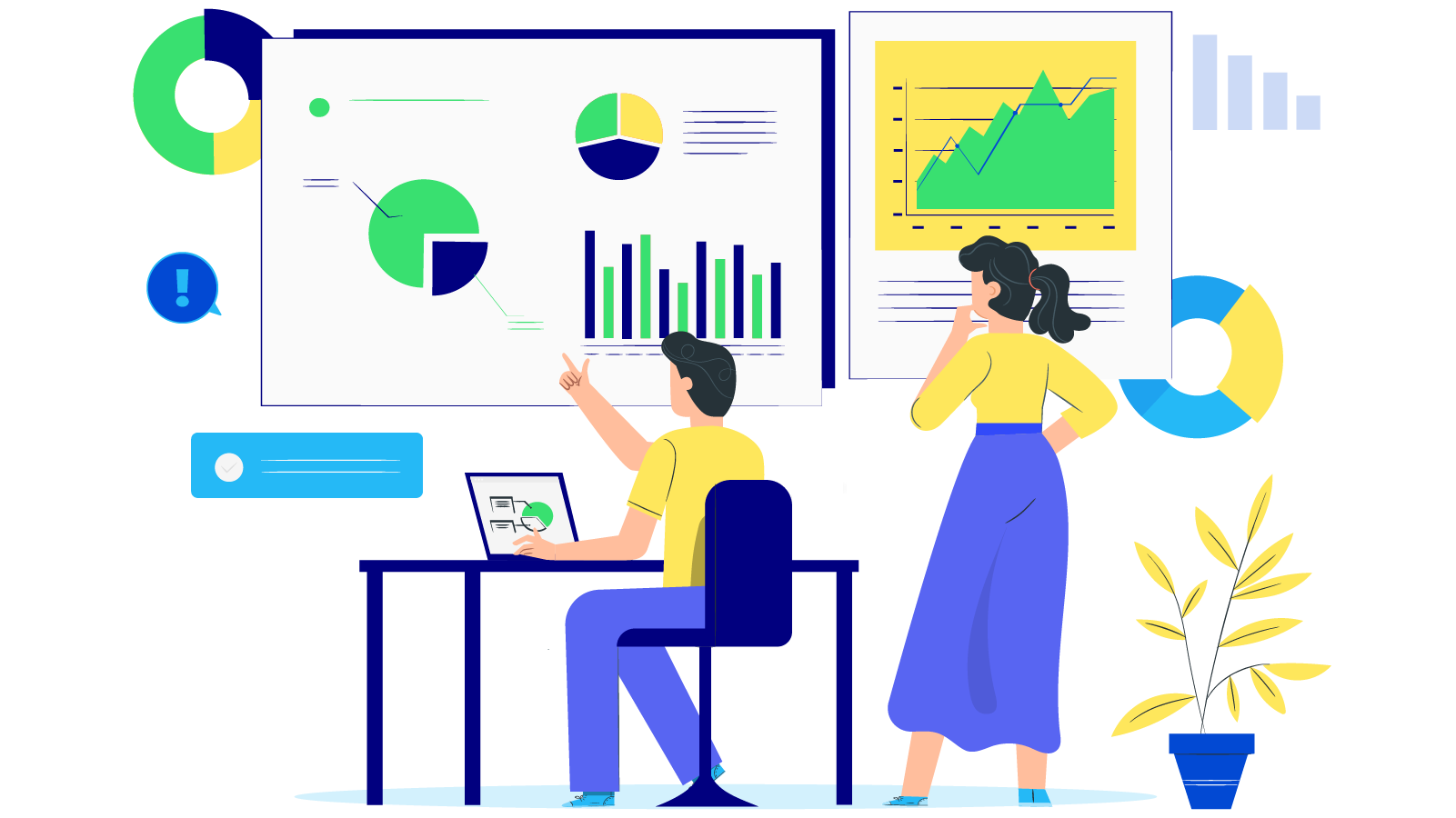 New Posts



Subscribe
Stay in the know
Get special offers on the latest news from Mageplaza.
Earn $10 in reward now!