How to configure Magento 2 Banner Slider
The Most Popular Extension Builder for

Magento 2
With a big catalog of 224+ extensions for your online store
A banner slider is a graphical display tool which allows you to create a series of banners or sliders and show it on your website, which can grab your customers' attention as soon as they see your website. As a result, it would help you to engage with your visitors much easier. With Banner Slider for Magento 2 designed by Magaplaza, store owners can now create and insert an unlimited number of lively eye-catching banner sliders on their homepage and website. This extension can improve the visitor's visual effects and UX, which could help grow the CTR for your promotion campaigns significantly.
Tables of contents
Why you should choose Banner Slider
Banner Slider is one of the most powerful marketing tools in Magento 2. And there are three main benefits that you could obtain when using this extension.
Firstly, Banner Slider could support your website visitors to make purchase decisions. It is mainly because if appealing banners are placed on the homepage and main pages, customers can quickly notice about the products which are new or are sold like hot cakes. Consequently, the customer's decisions will be made faster and more accurate.
Secondly, using colorful and high-quality images is a great way to enhance your site appearance. It makes your website more impressive, professional which could improve the experience of customers. Lastly, with big-sized motion images, the promotion campaigns or upcoming events will be highlighted, which would lead to an increase in customer retention to boost the efficiency of conversion.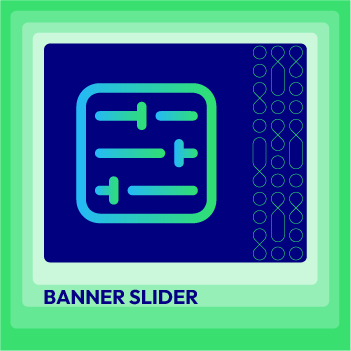 FREE Banner Slider for Magento 2
Increase customer awareness and grow click-through rates with eye-catching banner sliders
Check it out!
Remarkable features
Unlimited number of sliders and banners
Banner Slider module of Mageplaza supports multiple types of images such as jpg, gif, jpeg, and png which could help store owners to create unlimited banners by uploading many images without any difficulty. Because of the flexibility when locating an infinite number of animated banners and sliders, shop owners could customize it to suit their purposes. Also, using various banners and sliders' designs can make the sites would look more appealing which would lead to a growth in the number of views.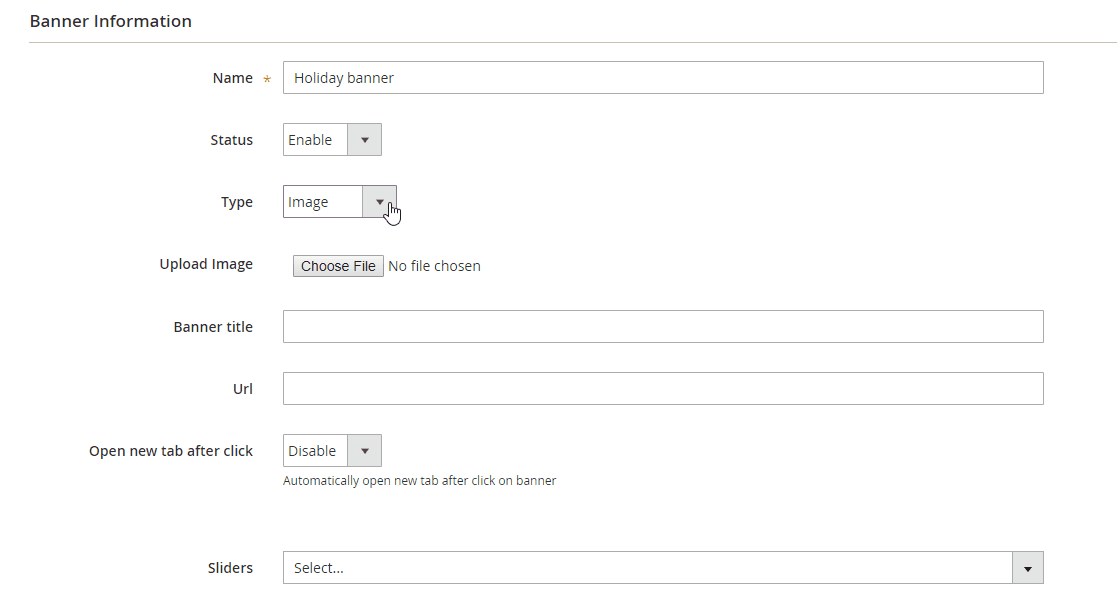 Show slider with various animation effects
Animation effects are essential because they could make your slides lively which could beautify the sliders and impress your visitors. The Mageplaza's Banner Slider extension offers 9 options which include Slider, Fade-out, Rotate-out, Flip-out, Roll-out, Zoom-out, Slide-out-left, Slide-out-right, and Light-speed-out for admins to select.
Slider design can be customized
Besides the animation effects, in order to help store owners to design the banner sliders which match with their demand and expectation easier, the module allows them to customize various slider attributes such as the Width of sliders, their Height, the Next/ Previous buttons, and so on.
Offer demo templates in advance
With store owners who are good at coding, they can quickly upload images by input codes into the editor section. Besides, with this function, admins can now upload various images at the same time just by adding their links to the backend editor.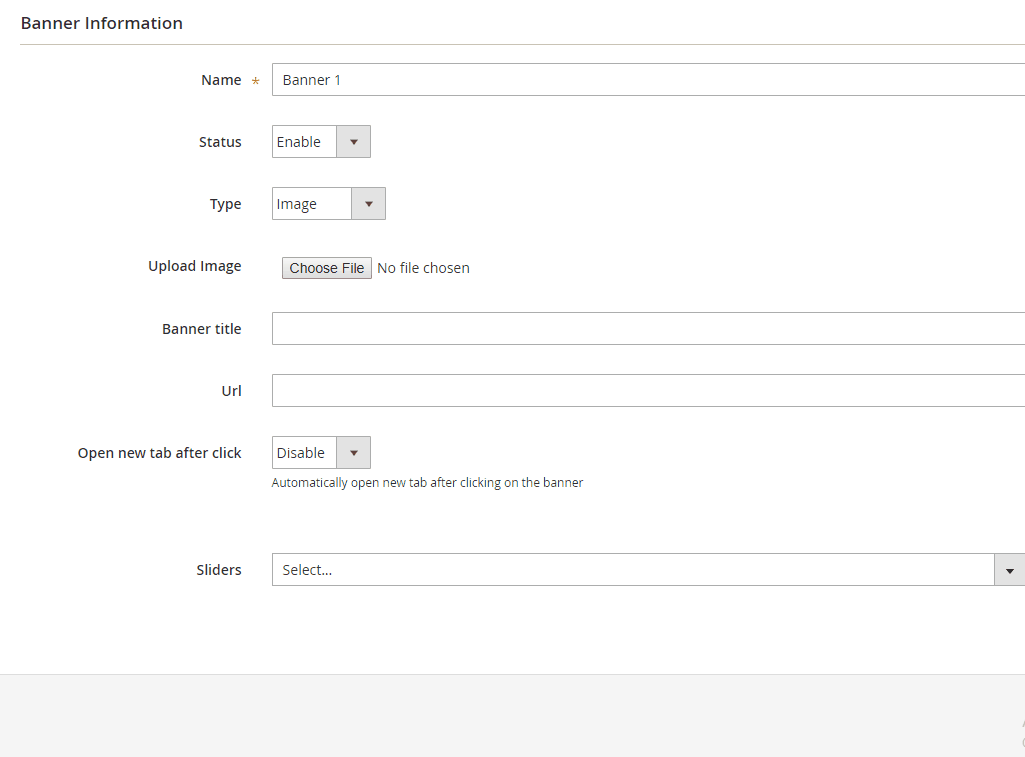 Freely set location for banner sliders
With this function, you can locate your banner sliders at any positions that you want on your site includes product view page, product list page, home page, footer and also header. Besides, by creating Banner Slider widget and add it to any CMS Page or CMS Static Block of store sites, you can locate the banner sliders manually. Putting banner sliders in a strategic location could help raise the retention of customers which would encourage customers to make purchasing decision faster.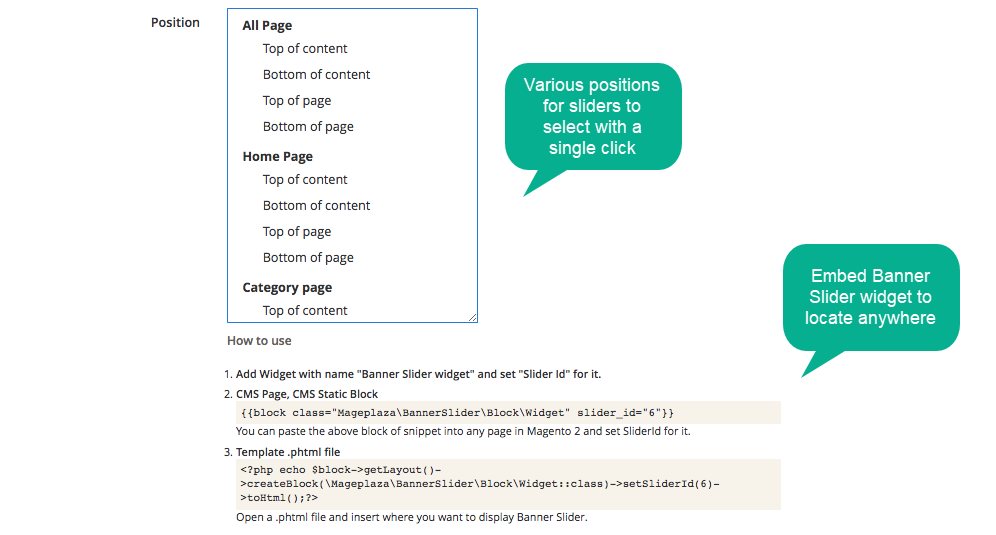 Additional features
Grids in Management
This feature allows you to view and edit banners and sliders from Management grids
Insert URL in Banner
With this feature, you can attach an URL link with a banner in order to allow displaying another tab after clicking on that link
Control the visibility of the slider
This function gives you the ability to visible a slide to some specific store views and customer groups
Show the time
Here, you can set a timeframe for each slide, and after that, you can choose to display it if you want.
Responsible banner sliders
The Banner sliders' displays are well responsive with multi-devices including mobiles, desktops, tablets, and so on.
Provide statistic report
Banner Slider extension from Mageplaza provides you reports which showed the banner sliders' effectiveness on a regular basis. You can then base on these report to customize your sliders and boost their effect.
Explore Banner Slider extension now!
Website Support
& Maintenance Services
Make sure your store is not only in good shape but also thriving with a professional team yet at an affordable price.
Get Started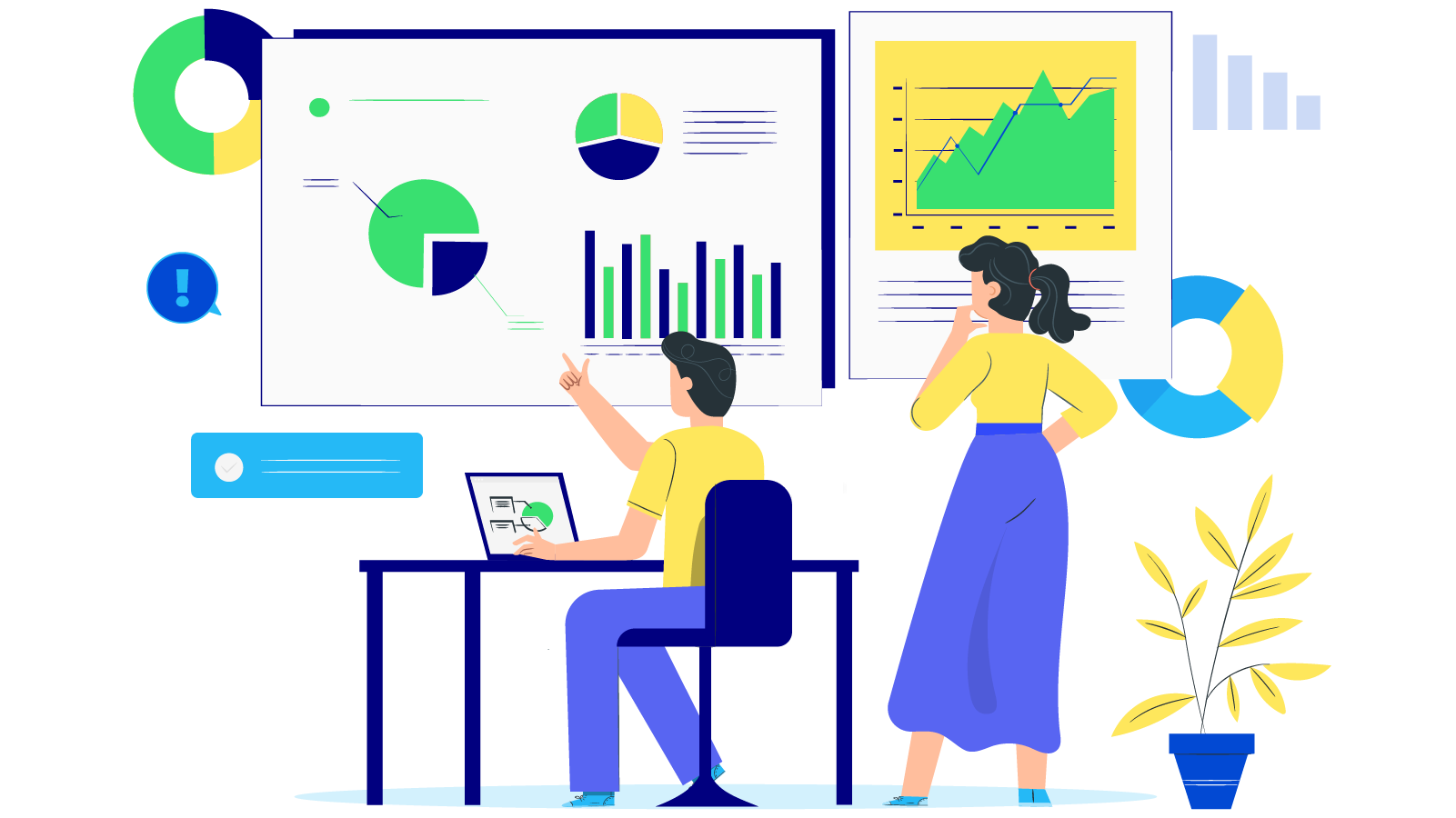 New Posts



Subscribe
Stay in the know
Get special offers on the latest news from Mageplaza.
Earn $10 in reward now!