10+ Best SMS Marketing Softwares in 2023
The Most Popular Extension Builder for

Magento 2
With a big catalog of 224+ extensions for your online store
Just about five years ago, reports were popping up everywhere that SMS marketing was on the decline and would soon meet its end.
Well, no, SMS marketing is still here; it isn't dead.
In fact, researchers show that SMS messages have a 209% higher response rate than phone, email, or other popular marketing channels. Besides, as the number of mobile users increases significantly, this marketing tactic can really work in reaching out to one's target audience.
Told you - good news!
If you're reading this blog post, you probably see the same unexplored SMS marketing opportunities as we do. So, let's see which SMS marketing software could meet your expectations!
We should begin right now!
Table of contents
What is SMS marketing?
First and foremost, SMS marketing is the process of sending promotional and transactional messages for marketing purposes through text messages. These messages are meant to inform customers about reminders, promotional offers, and other updates to those who consented to receive such texts.
SMS marketing software is a tool that helps businesses implement that task. Plus, it makes sure that your messages are designed in the right manner, sent to the right people, and at the right time, helping you to gain maximum conversions.
Typically, SMS marketing software is used for:
Sending discounts or freebies. Helps in sending discount codes to existing and prospective customers to increase sales.

Notifying and reminding. Lets you send notifications and reminders to your customers about the renewal of product/ service.

Scheduling messages. Helps in scheduling messages supposed to be sent on a particular date and time.

Setting up automated responses. Allows you to set up an automated response indicating whether the recipient has read the message or not.

Sending picture messages (MMS). Allows sending and receiving multimedia messages, including photos, videos, and audio recordings.

Holding contests and polls. Allows setting up tools to conduct contests and polls, which helps in market research activities.

Generating leads. Helps in sending new membership offers or product launches to generate leads and improve conversions.

Promoting customer service. Helps in notifying customers about their service requests or order delivery to provide an excellent customer experience.

Easy unsubscribing. Allows recipients to unsubscribe easily, which helps you in avoiding your SMS marketing campaign to be spammed.
Related topic:
Benefits of using SMS marketing software
Almost all businesses can benefit from using SMS marketing software. A well-chosen tool can offer a lot of advantages to users, including:
Providing an easy and straightforward way of sending text messages to a huge number of people at the same time
Helping stay legally-compliant by activating permission-based SMS marketing
Allowing segmenting the recipients based on the message you are going to send
Providing templates to design your SMS in an attractive and appealing manner
Storing all your messages and recipients' information for conducting repetitive SMS campaigns easily
Allowing you to personalize text messages for each recipient
Allowing you to instantly import contact information from other external tools like Excel spreadsheets, CRM, etc.
Reducing the chances of errors in sending text messages to the existing and potential customers
Providing results of past and currently running SMS marketing campaigns
Features to look for in SMS marketing software
Nowadays, businesses have dozens of options to choose from when it comes to SMS marketing tools or service providers.
However, it's essential to get the best software so that your text-marketing strategies are foolproof. We narrowed down some of the vital qualities of a great SMS marketing program.
Ease of use
Many companies want to integrate SMS marketing into their strategies but lack the technological capabilities to implement the service properly. That's why ease of use is so critical. Having the right tools to build a functional SMS service with little coding experience or development will make this process much easier.
If you have in-house coders or developers in your team, they should also pick up the SMS marketing tool and create the ideal service without any hassle. Once the software is installed and the service is up and running, these programs should be accessible for anybody in your business to use without a hitch.
Integration with other apps
Chances are your company is using a number of other programs and third-party apps to handle your business needs. Your SMS strategy shouldn't be mutually exclusive from those functions either, which means it needs integrating well with other apps.
Seamless bulk messaging
The SMS marketing platform you choose should have an easy to use interface, allowing you to send bulk messages from PC to mobile and mobile to mobile. Wherever you are, sending bulk messages should be an easy and quick job with the help of SMS marketing software.
Permission-based messaging
There are specific rules formed in all countries to benefit businesses and consumers. To adhere to those rules, it becomes necessary that your SMS marketing software should facilitate text to easily subscribe and unsubscribe.
High-end security
Your subscribers are essential for you, and so is their information. The SMS marketing software you pick should have high-end security features so that crucial data isn't misused.
Pricing and scalability
While taking up SMS marketing is a significant step, finding services that offer scalable plans is crucial, especially for companies that are just starting out and might not have a massive customer base yet.
Paying for a service that primarily serves large companies is not ideal, but choosing programs that let you pay relative to the number of your customers will reap greater rewards.
10+ best SMS marketing software
1. Omnisend
Omnisend is an omnichannel marketing automation platform built for E-commerce. While not SMS marketing-exclusive, this robust software doesn't skimp on this channel and offers a full SMS set.
With Omnisend, you're able to send promotional SMS campaigns and automated workflows with different integrated channels. The software lets you mix channels and send your messages through customers' preferred media. In this way, you can boost your overall campaign engagement and save on spending per message.
Omnisend works on Shopify, Shopify Plus, WooCommerce, BigCommerce, Magento, and other E-commerce platforms.
Pricing plans: users on Pro and Enterprise plans get free SMS credits equal to the price they pay for the pricing plan. If they're on the Standard plan, the price for SMSes goes on top of the pricing plan. A text message costs $0.015/ SMS in the US.
Free Plan
Standard Plan: $16/ month
Pro Plan: $99/ month
Enterprise Plan: custom pricing
2. SimpleTexting
If you're looking for an affordable, simple, and user-friendly SMS marketing platform, SimpleTexting will not disappoint you.
Originally launched in 2010 to a variety of marketing services, SimpleTexting shifted gears to SMS marketing just one year later. Nowadays, the company powers thousands of customers from businesses, such as Starbucks, Cisco, Samsung, and Century 21.
In addition to allowing users to import a list of contacts like other SMS marketing providers, SimpleTexting also lets them use their own five-or six-digit shortcode from another software. It can also provide businesses with random or vanity dedicated shortcodes as well as affordable shared shortcodes.
SimpleTexting offers the most typical mass message marketing features, including autoresponders, text-to-win, text-to-vote, custom fields, scheduling, segmenting, polling, and analytics. Other features include the ability to sign up for text messages via a web form, automated birthday texts, self-cleaning lists that check for dead numbers, and more.
Moreover, SimpleTexting offers direct integrations with multiple third-party apps, including MailChimp, Slack, Salesforce, Twitter, and more. Users can choose from thousands of other integrations through Zapier or have their developers customize their own using SimpleTexting's API.
Pricing plan: Subscription pricing is based on the number of messages expressed as credits (SMS messages cost 1 credit each, MMS cost 3 credits each)
500 credits: $25/ month
1,000 credits: $45/ month
2,000 credits: $75/ month
3,000 credits: $95/ month
7,500 credits: $145/ month
25,000 credits: $375/ month
50,000 credits: $625/ month
More than 50,000: custom pricing
3. ClickSend
With ClickSend, companies can send thousands of text messages from anywhere globally without downloading any proprietary software. The software lets users send bulk messages through their service provider or even through their email accounts.
Users are able to manage different digital marketing campaigns through a cloud-based app, switching from text, email, fax, and even non-SMS channels like Facebook and WhatsApp on the fly. While these options make ClickSend a much more robust service, it's likely more suited for experienced marketers and developers.
ClickSend provides APIs to allow integrations to make its services compatible with third-party apps and programs. Some tasks such as general reminders, event management, and customer support, are made simply with cClickSend, making life a lot easier for many marketing agencies and businesses.
Pricing plan: starts at $0.0530/ message for the first 2,000.
4. Salesmsg
Salesmsg is an excellent option for the US- or Canada-based small businesses - unfortunately, it hasn't been available internationally beyond that.
The software has the most basic interface among services on this list. There are only 4 tabs on the sidebar, including Conversations, Contacts, Broadcasts, and Triggers. Most of its power comes from how you integrate it with other apps.
Once you sign up, you're prompted to create a local number. This is the number that all your texts will appear to come from, and you're able to assign a separate number for each team member. Besides, you can also enable call forwarding, so in case a customer calls your text number, they will get forwarded to your personal and business phone.
Best of all, Salesmsg lets users integrate its features with thousands of other apps using Zapier. That means more automation convenience for small businesses to manage their outreach.
Pricing plans:
Pro Plan: $35/ month
Premium Plan: $300/ month
Custom Plan: custom pricing
5. Heymarket
Heymarket is a bit different from other software we've looked at so far. It is designed for teams to work together, mainly to provide customer support.
Let's say a customer texts your number asking whether a particular product is in stock. You get the notification while you are out and about. You can reply to the customer saying that you will have a staff member check, then, in the same chat, leave a private comment and assign the task to whoever by typing @[their name] and then explain what you need them to do. Your staff member will then get a notification and complete the task.
Not to be mistaken purely as a customer service app, Heymarket also lets businesses engage in SMS marketing campaigns as well. Users can send bulk messages and drip-feed content to ensure they're reaching their customers about the latest campaigns.
Heymarket also integrates well with other social media and marketing apps, enabling you to extend your reach to dozens of other platforms, such as Facebook Messenger, Line, and WhatsApp. You can also make your teams' lives easier by integrating Heymarket with other team-related apps like Slack and Microsoft Teams.
Pricing plans:
Standard Plan: $59/ month
Plus Plan: $119/ month
Pro Plan: $239/ month
Enterprise Plan: custom pricing
6. EZ Texting
Established in 2004, EZ Texting is arguably a leading SMS marketing software provider, which serves more than 160,000 customers, including Domino's and Viking. This tool allows you to get all the contacts and send those contacts bulk SMS messages.
As its name suggests, EZ texting makes it easy and simple for you to market to your customers using text messaging. You just choose a keyword and let the tool create a sharable shortcode.
For example, your business wants to promote the latest holiday deals and chooses DEALNOW as a keyword, you'll get the shortcode 123123 from EZ Texting. You can then send the following message to your customers: "Text DEALNOW to 123123 to get the latest deals." Customers that text the keyword automatically become subscribers and get added to your business's list.
In addition, EZ Texting offers many automated marketing features, including text forwarding, drip campaigns, recurring messages, reminders, and polls. Businesses can also personalize messages for each customer using an existing database or a list of subscribers generated by the software.
Plus, EZ Texting integrates well with a range of powerful third-party marketing tools, including HubSpot, SquareSpace, MailChimp, Zendesk, Salesforce, Constant Contact, and more.
Pricing plans:
Value Plan: starts at $24/ month
Essentials Plan: starts at $36/ month
Premium Plan: starts at $61/ month
Professional Plan: custom pricing
7. Twilio
Twilio is undoubtedly the most recognizable name in the SMS world and the biggest provider on this list. It's a publicly-traded company and generated more than $1.13 billion in revenue in 2020. With that said, it's primarily geared for enterprises and developers; that's why we have them a little lower on this list.
The software hangs its head on its API functionality to build whatever SMS features a business needs. It can deliver SMS notifications, alerts, and reminders through its Programmable Messaging API. Businesses can also set up two-way conversations through its Conversations API.
By using a few lines of code and open-source code samples, developers can start sending SMS messages. If you are not an experienced developer, don't worry - Twilio will ask about your familiarity with coding and then tailor the interface to fit your experience level.
Twilio also provides a useful analysis suite with analytical tools that track ad campaigns using phone calls frequency. Sales reps can also instantly be notified about new leads through text message notifications as well.
Pricing plan: As Twilio is more of a platform than an app, its pricing plan is a little different from the others on this list. Text messages start at $0.0075/ message sent and received - although there is an additional $0.005/ message carrier fee on messages you send. Dedicated phone numbers start at $1/ month.
8. TextMagic
TextMagic was founded in 2001 by Dan Houghton - a mathematics student from the University of Cambridge - just as text messaging was beginning to explode. Since then, the company has grown to serve over 100,000 users for small businesses worldwide.
As with other bulk text messaging services, TextMagic makes it simple to import a list of contacts, organize them, and schedule messages to be sent out, all with an intuitive interface. Getting started with TextMagic is easy. Users just need to create a free account, set up prepaid credit payments, and start sending and receiving text messages right away.
The software offers virtual toll-free numbers in the US and Canada, so customers don't have to pay to reply to messages. It can also forward calls made to these virtual numbers to any other number that the user wants. Besides, TextMagic offers many standard text messaging features like surveys, automation rules, attachments, as well as speech- and email-to-text.
Pricing plan: Pay as you go starts at $0.068/ text.
9. Textedly
Textedly was designed to provide small businesses with an affordable text messaging marketing platform. The company serves thousands of business customers, including GoDaddy, Chick-fil-A, and Reuters.
Textedly offers a clean web-based interface that allows users to access common messaging features, including scheduled campaigns, picture messaging, custom subscriber data, and autoresponders. Textedly is also one of the only platforms that can send a text message of over 300 characters.
The software keeps things simple for small businesses with basic reporting features, which give users real-time data, such as user activity and history, interactive graphs, and performance metrics. It also supports an unlimited number of users, imports subscriber lists from another text messaging provider, and makes it easy to upgrade to a bigger texting plan anytime.
Pricing plan: starts at $29/ moth
10. ClearoutPhone
ClearoutPhone is a phone number validation and carrier lookup tool. It is surely one of the most important tools to make your SMS campaigns and cold callings a great success. Here's why:
Valid numbers only: The phone numbers collected from various databases and phone number extractors can sometimes be outdated or invalid. If you use these phone numbers, then you will be wasting your time and effort. ClearoutPhone ensures that all the numbers in your database belong to someone and are valid.
Reach out to them at the right time: An sms campaign at an inappropriate time can annoy your prospects and leave a bad impression of your brand. Your efforts might even go completely unnoticed or unattended when you text or call at off-hours. Whereas with ClearoutPhones, you get to know the timezone of your prospects, so that you can reach out to them at the right time and get a positive response.
Personalize your campaigns: It is important to send out relevant messages and offers. There is no point in sending out an offer running in Canada to a person who lives in Japan. Makes no sense and looks unprofessional, right? ClearoutPhone helps in knowing the geolocation of the number so that you can segment your prospects accordingly and send out personalized messages and offers.
Line type and Carrier lookup: You are wasting money and efforts when you send an SMS to a landline number in your CRM. So, ClearoutPhone gives you the line type and carrier details of the number, which saves you from sending out unnecessary messages, cuts down on your costs, and helps you plan a better strategy.
Pricing plan: ClearoutPhone offers a free trial that includes 100 free credits to test the services. The cheapest plan starts at $25 for 5000 credits. You have two options: 'Pay as you Go' and 'Subscription.' ClearoutPhone credits can be used as needed and have a lifetime validity period, unlike other tools in the market, which only have a 30-day validity period.
11. Trumpia
Whether you have a large or small business, Trumpia comes with various services to cater to your needs.
The software offers multiple standard text messaging features, including scheduled reminders, drip campaigns, contact importing, mobile keywords, and detailed reporting. It also provides advanced engagement tools, including auto-responses, yes/ no response texts, SMS coupons, text-to-vote messages, and a shuffle responder for sending random fun messages.
Moreover, its automation features are more powerful than those of other providers we reviewed. It automatically captures data as subscribers respond to text prompts and filters subscribers based on their interests, behavior, and characteristics. This type of detailed tracking allows businesses to segment and target their customers more accurately instead of blasting everyone with the same messages.
Pricing plans:
Base Plans: starts at $45/ month (billed annually)
Premium Plans: starts at $195/ month (billed annually)
12. SlickText
Since its inception in 2012, SlickText has grown to serve more than 70,000 business users, including FedEx, Lyft, ESPN, and IHOP.
The software offers a user-friendly and straightforward interface so that users with no text message marketing experience can quickly adapt to it. Its website also provides step-by-step instructional videos on creating an account, reserving a keyword, and setting up an auto-reply.
The software gives users many standard SMS marketing features, including autoresponders, drip campaigns, scheduling, picture messaging, birthday texts, and text-to-win contests.
Pricing plans:
The Basic Plan: $29/ month
The Step Up Plan: $49/ month
The Lil Bro Plan: $79/ month
The Big Bro Plan: $139/ month
The Boss Plan: $189/ month
The Albatross Plan: $350/ month
The Whale Plan: $750/ month
The Monstro Plan: $1250/ month
Custom Plan: custom pricing
13. Textline
Last but not least, Textline allows you to promote SMS marketing activities right from your computer, tablet, or phone. Since it is cloud-based software, you can use it on the go.
Actually, you don't need to install other apps as you can text all your existing contacts through a set mobile phone number. To ensure that your customers get an excellent platform, the software has a responsive web app. It features things such as whispers attachments, emojis, and other powerful tools and reminders.
With ist whispers feature, you can allow internal discussion within the flow. It lets you handle your customers and even offer internal feedback. You can further create reminders for future conversations with other people.
Pricing plans:
Limited Plan: $59.97/ month
Standard Plan: $89.97/ month
Pro Plan: $249.95/ month
14. 800
800.com stands out from other SMS marketing platforms due to its comprehensive cloud telecoms solution.
It offers a suite of tools upon purchase, including call tracking, analytics, Geo-routing, and more to streamline business operations. With affordable and transparent pricing, the platform is user-friendly, so anyone can easily use it effectively. 800.com provides extensive SMS tools like automated SMS campaigns, bulk SMS messaging, personalized SMS messages, and more to reach and engage customers more efficiently, creating targeted campaigns for better engagement and sales. Additionally, their exceptional customer support team is readily available for help with any questions or campaign assistance
Pricing plans:
The pricing plans are Personal Monthly: $29
Unlimited Monthly: $75
Pro Monthly: $149
Related posts:
The bottom line
You've seen 10+ great software to kick off your business text messaging efforts. With the help of our tips and the top SMS business apps, we hope you can connect with your customers more than ever.
If you've used any of the SMS marketing software mentioned above or other excellent software, please leave your valuable feedback here.
Haley is a content creator at Mageplaza. When not working, she spends time on travel adventures, books, and food tasting. As growing up, she wants to read, learn, and experience more things to adapt herself to this ever-changing world.
Website Support
& Maintenance Services
Make sure your store is not only in good shape but also thriving with a professional team yet at an affordable price.
Get Started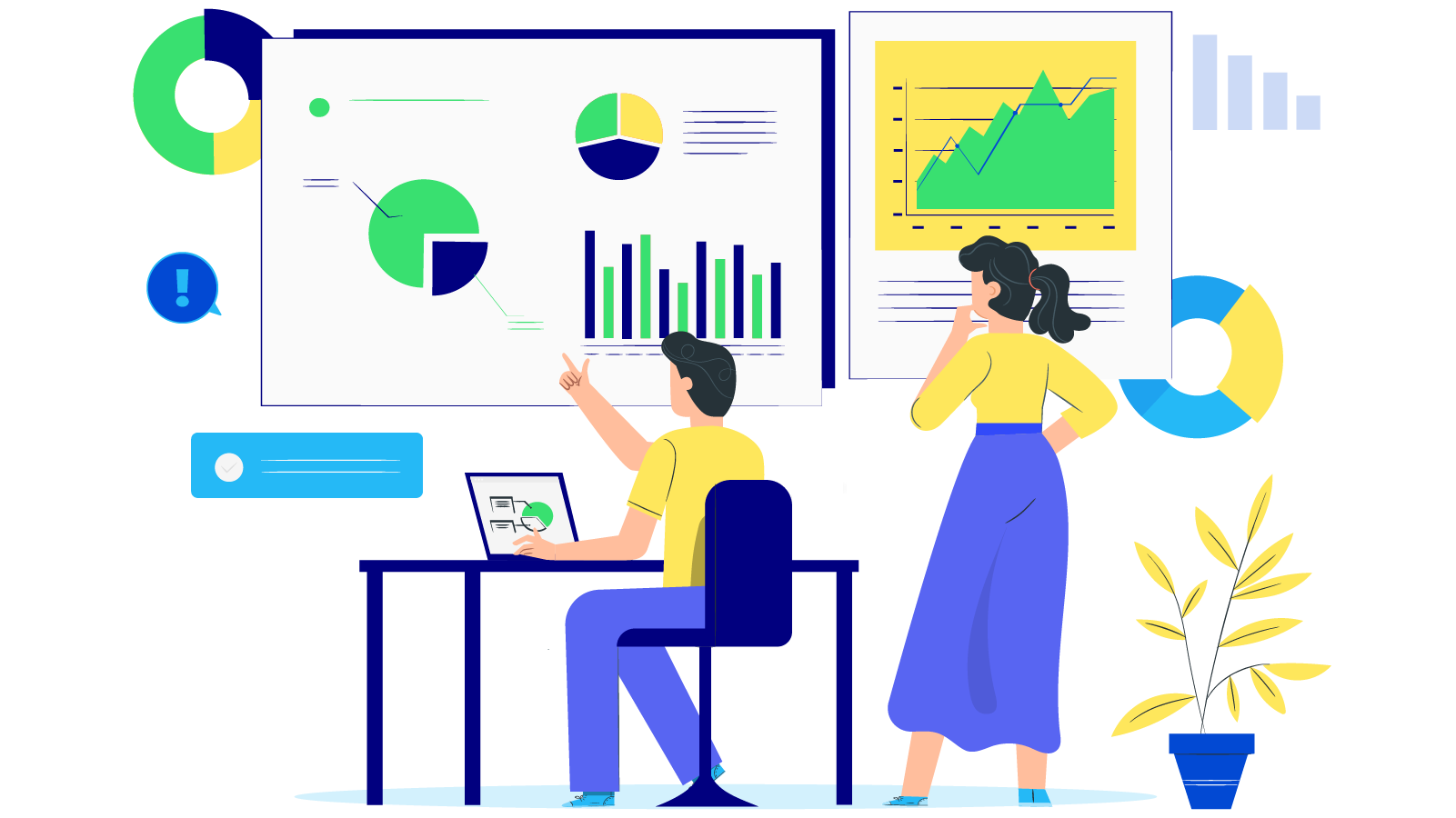 New Posts



Subscribe
Stay in the know
Get special offers on the latest news from Mageplaza.
Earn $10 in reward now!