8 Best Magento 2 Configurable Products Extensions
The Most Popular Extension Builder for

Magento 2
With a big catalog of 234+ extensions for your online store
Configurable product is considered the most commonly-used type of Magento 2 products. Even though the default Magento supports the classification of sub-products, store owners still might feel difficult in making products more appealing. Therefore, store owners need a Magento 2 configurable products solution to simplify the management process, optimize display, and increase customer satisfaction.
Today, this post will show you why your Magento 2 store needs a configurable product solution and bring you a collection of the best Magento 2 configurable products extensions.
Table of contents
Why You Need a Magento 2 Configurable Products Extension?
Resolve the limitations of Magento Default
In spite of offering complete configurable product functionality, the default still has numerous limitations that have a negative impact on the user experience and the execution of promotion campaigns.
An obvious downside is that shoppers cannot put many single products in their shopping cart simultaneously. B2B customers will probably feel unhappy about that. With high buying demand, it's stressful that they have to add products individually to the cart manually.
That's why a Magento 2 Configurable Products extension is created. The module can help address the problem quickly and effectively, allowing customers to check out as fast as possible.
Moreover, the default Magento only enables users to show the lowest price, while the actual marketing price strategy is flexible. There's no general formula saying that displaying the minimum price will encourage more customers to purchase your products.
The default version still supports showing the tier prices when putting children products in the shopping cart, but customers cannot find the tier prices on the frontend. A great extension can solve this issue efficiently.
For example, the product page emphasizes tier prices for particular children items. It lets store owners showcase their competitive benefit in price and then drive more profits for their businesses.
Partly decrease the abandonment rate
For busy customers, unless an item is really necessary to them, they won't want to face a lot of attributes requiring a lot of mouse clicks before putting the product in their cart. As a result, there are high chances that they will leave their cart behind. And we, as store owners, don't know when they come back to finish the order.
Therefore, a configurable products extension is really needed, which prevents customers from abandoning their carts.
Support marketing campaigns
The default configurable productpage makes it inconvenient for implementing ads and product launches.
In fact, sometimes store owners want to increase the sales of a child item rather than the parent one as there is huge stock availability. For instance, a skirt has multiple colors, but green sells less than yellow. Hence, store owners will want to push the green stock away. They can assign it URL to specific advertisements.
However, the default makes it impossible to create a URL for child items. That's when a configurable products extension comes in handy. The module will enable you to update the dynamic content of every sub-product, improving your product page rankings on search engine results.
8 Best Magento 2 Configurable Products Extensions
1. Configurable products preselect by Mageplaza
Price: $79.00
The extension allows stores to recommend attribute combinations to shoppers such as the most popular, the cheapest, or stimulate sales for certain child items. It provides benefits for both store owners and customers.
Mageplaza configurable products preselect extension creates a chance for store owners to boost sales for a specific child product by highlighting it on the Category page and Product page. Besides, store admins can set the first option of each attribute as the preselect to fasten the checkout process. That will boost the store's revenue dramatically.
Moreover, stores can improve their sales by recommending the cheapest or highest pricing option to shoppers. For instance, the short with blue color and XL size is preselected as its price is the most suitable one, compared to other attribute selection.
What's more, the aim of the extension is to help shoppers no longer feel bewildered among configurable items, including multiple options such as size, material, color, etc.
2. Configurable product purchase variables by Magesolution
Price: $59.00
The module enables shoppers to buy a bulk of products with different options such as size, color, and quantity.
Suppose that when you want to purchase a dress on a default Magento store, you only can get a particular number of items of the same size and color. To select other colors of the item, you'll need to repeat this step to bring the item to the cart.
Nevertheless, the configurable product purchase variables module will help you do this in one purchase. After choosing your size, you can freely select multiple colors and enter the quantity you need.
Notably, the price of the order except shipping fees will be automatically modified. Products available in stock are also displayed.
Besides adding products to cart, shoppers can include them to their wishlist or comparison list and leave their emails to receive more information.
3. Simple configurable products by MageAnts
Price: $149.00
With this configurable products extension, each simple configurable product based on name, color, SKU, and URL will be identified separately.
Every simple product will get personalized information, including a unique URL, name, SKU, price, and tier price. For example, as you choose a simple product from a configurable product, you'll get the same URL. Meanwhile, with this module, you can have a unique URL all together. Therefore, you can set a simple product URL to show its associated configurable item.
In addition, based on swatch selection, product SKU, price, name, URL, tier pricing, and description will be automatically adjusted if you choose a simple product from a configurable product.
4. Improved configurable products by BSS
Price: $248.00
There's no doubt that configurable products are more advanced than other types. However, they still need some improvements. For instance, customers find it time-wasting to identify the unit price and stock availability of the associated products. Hence, one of the benefits of this extension is to display associated products with more details such as unit price, SKU, or inventory status.
Additionally, BSS improved configurable products extension can contribute to creating a flexible customer-centric experience. Users can select configurable items and groups to activate the new display or choose attributes to show on devices (desktop, mobile, and tablet).
Plus, with this module, you can make use of the URL specified for each child item to add to promotion campaigns, Google ads, or social media ads. Moreover, the extension also improves the buying process considerably. As a wholesale customer selects a specific child item, the simple details are automatically loaded. The customer no longer has to navigate to the product page.
5. Improved configurable products by Firebear Studio
Price: $599.00
The improved configurable products extension from Firebear Studio is a great solution that boosts configurable functionality, enhances customer experience and rocket conversion rates. The module includes nearly every functional aspect of the configurable items, making it much simpler to use.
The extension comes with a product matrix view for Magento 2 configurable products, converting the configurable swatches into a table with all variations. Besides, the matrix view is perfect for shoppers making bulk purchases by allowing adding many product variations to the cart at the same time.
Moreover, Firebear Studio includes the dynamic updates of the Magento 2 product and category pages in this solution. The page URL, product name, SKU, description, and price blocks are auto-loaded based on customers' choices.
Furthermore, users can have several customizable options for Magento 2 configurable products. Each configurable product variation can have a separate set of extra options which shoppers can select. When shoppers choose a configurable product variation, the proper set of options is automatically shown.
6. Dynamic Configurable Product by cynoinfotech
Price: $27.00
The e-commerce store contains a number of products, and all the products have their configurable items. Let's take an example of Shirts which are available in different sizes and colors. Shirt products have their configurable items.
Simple configurable items have their information like short descriptions, descriptions, titles, and SKUs. Store owners cannot edit these attribute information on the frontend with default Magento 2 functionality.
This Dynamic Configurable Product extension for Magento 2 stores can support uploading configurable product titles, short descriptions, descriptions, and SKUs. The module helps make configurable products special, appealing, and expository. In addition, it enables customers to view the short details of configurable products without reloading the page. And it allows customers to identify the specific attributes compound for products in the store.
7. Configurable Product Grid View by Mageplaza
Price: $89
Magento 2 configurable product grid view is an amazing extension that can display all configurable items more clearly and attractively in a table grid view. This table lets customers choose children items more conveniently, supporting online stores to lower abandonment rates and rocket sales.
As usual, the default Magento allows displaying all options of each variation as a drop-down or horizontal list and asking shoppers to choose one by one. Meanwhile, with this extension, the configurable product grid view shows all available combinations as simple items for quick selection. All children items are shown comprehensively on a grid table on the Product page.
With this new format, shoppers don't need to give many mouse clicks to finish their favourite combination. They only need to choose the quantity of their loved combination to add to the cart immediately.
Down load Configurable Product Grid View!
8. Configurable products use simple details by Best4Mage
Price: $79.00
This configurable products module is the perfect solution for displaying your Magento configurable products. This all-in-one extension handles updating all product attributes when your shoppers select options. If your shoppers pick a white hoodie in small size, it will automatically update the information of the associated simple products, such as name, descriptions, SKU, stock, etc.
The module supports user-defined preselection. That means store owners can choose which option is preselected on the first-page load and draw shoppers to the products they need to sell.
Additionally, the custom content feature helps you show product attributes loaded automatically at the selected position. This awesome feature enables you to showcase everything you want on the product page.
Conclusion
That's the list of the most excellent Magento 2 configurable products extensions on the market. By installing one of these extensions, your online store's performance will be boosted significantly, driving tremendous sales to your business.
Have you used one of these above solutions, or do you know any other stellar configurable products modules? Please feel free to share with us in the comment section.
Thank you for reading!
Magento Support
& Maintenance Services
Make sure your M2 store is not only in good shape but also thriving with a professional team yet at an affordable price.
Get Started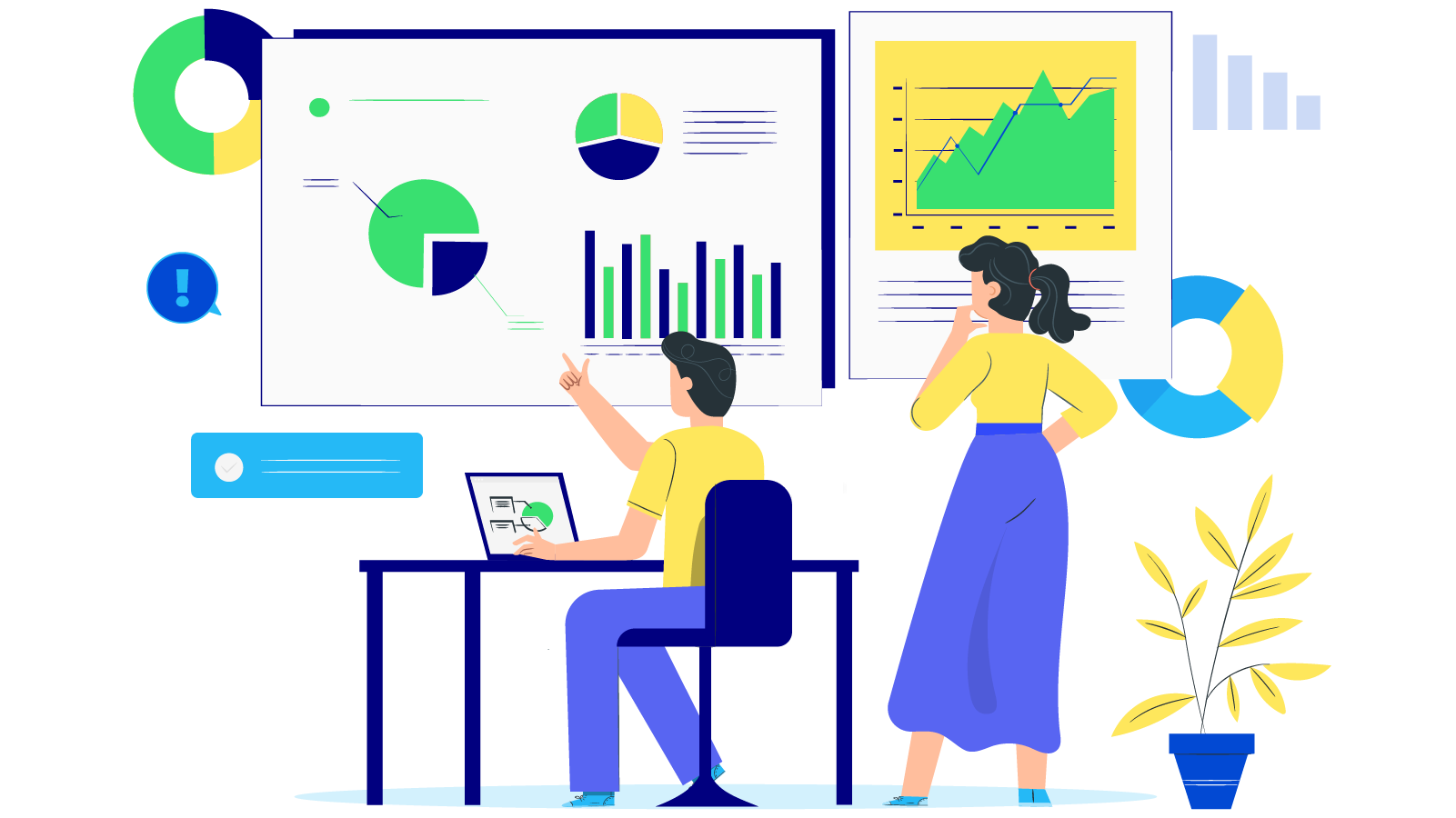 New Posts

Subscribe
Stay in the know
Get special offers on the latest news from Mageplaza.
Earn $10 in reward now!