16+ Best Dropship Companies Free & Paid
The Most Popular Extension Builder for
Magento 2
With a big catalog of
234+ extensions

for your online store
While many brick-and-mortar retail stores have lagged, online sales have rocketed since the start of the COVID-19 pandemic. A recent report from the U.S. Department of Commerce showed that U.S. retail E-commerce grew more than 30% between the first and second quarters of 2020.
One common type of E-commerce is dropshipping. With a website, E-commerce platform, and wholesale supplier, you can make money without ever seeing the product in person. Dropshipping companies work as middlemen and offer features like access to wholesale suppliers, automation, integrations, and data to run your dropshipping business.
If you are new to the dropshipping world, it can be intimidating to try and find the best suppliers with quality products for your customers. That's why we've compiled the list of 16+ best dropship companies free & paid for you!
Let's get started!
Table of contents
Best free dropship companies
1. Spocket
Spocket scored a top ranking on our list because of its commitment to high-quality products. 80% of Spocket's suppliers are in the US or Europe, and all of them must go through an in-depth review and onboarding process. Suppliers must also provide top-notch products.
If your online store is built on WooCommerce or Shopify, you can quickly sync the same with Spocket. All customer orders will automatically get synced and appear on the Spocket dashboard. From there, Spocket suppliers will take care of everything from packaging to shipping. This helps you focus on more essential things like marketing your business and securing customers.
Spocket provides access to distinguished dropshipping suppliers with up to 10,000 unique products based mostly in the US and Europe. Especially, its products come with a 30-60% discount on the standard retail price, meaning you'll get healthier profit margins!
The company offers a free plan for you to make your first sales. When you grow bigger, you can upgrade to its higher plans to enjoy more features and benefits. We have written a comprehensive Spocket review, you can read it for more information.
Pricing plans:
Free Plan
Starter Plan: $24/ month
Pro Plan: $49/ month
Empire Plan: $99/ month
All plans come with a 14-day free trial. For more details, click here to visit Spocket's pricing page.
Related topics:
2. Oberlo
Update: Oberlo was shut down permanently on June 30, 2022.
Oberlo is the best choice for new business because it offers a generous plan with access to 500 products, unlimited monthly orders, and the Oberlo Chrome extension.
The outstanding feature you'll get from Oberlo is the option of importing from AliExpress. As so many dropshippers use AliExpress to find and sell products, it is a wonder why a tool like this hasn't come around sooner. Not only do you have access to thousands of suppliers on AliExpress, but the product, details, images, and prices are also provided for you.
Furthermore, Oberlo Supply is a special feature - with hand-picked suppliers who are much more trustworthy than those on AliExpress. Oberlo Supply also offers additional features like bulk ordering (you're able to place up to 1000 orders at once) and faster delivery times.
Pricing plans:
Free Plan
Grad Plan: $7.90/ month
Boss Plan: $29.90/ month
3. Dropship.me
You can easily run into this situation when doing dropshipping: You spend hours researching potential products to dropship from your store, then realize that no one buys the product you chose.
Dropship.me is a popular plugin powered by AliDropship that can eliminate the need for guesswork and time-consuming product research. This plugin will help you find and import top-quality products from virtually every AliExpress product category.
With Dropship.me, you can import from a collection of over 50,000 best-selling products within minutes. All the items listed here are hand-picked by experts, which means you don't need to do any guesswork about which product to pick because all of them are equally good.
The products come with professional titles and images, so you don't have to edit them. To build trust, you can display real customer reviews for your visitors.
Pricing plans:
50 product imports: $0
100 product imports: $29 (one-time payment)
500 product imports: $119 (one-time payment)
1000 product imports: $199 (one-time payment)
4. Modalyst
Modalyst is our go-to destination to look for fast-shipping dropship products across a range of price points and categories.
Modalyst can connect online stores directly to millions of suppliers and products, including US brands, international luxury labels, and handmade, unique designers. The platform also supports a one-click function to import products from your Modalyst dashboard to your online store.
The platform can seamlessly be integrated with Shopify and BigCommerce using extensions available on these platforms. From the startup store looking to build a niche and get to market fast to the established business testing demand for a new category, Modalyst has something for everyone.
Pricing plans:
Hobby Plan: $0
Start-up Plan: $35/ month
Pro Plan: $90/ month
5. Wholesale2b
Wholesale2b is actually an all-in-one dropshipping solution. Aside from helping find your perfect dropshipping suppliers, Wholesale2b also offers amazing features like order automation, inventory automation, and order tracking.
The company provides more than 1 million products from around 100 suppliers in different product niches. It runs different apps that can integrate well with various E-commerce platforms, such as Shopify, eBay, Amazon, etc.
The best thing we really like about Wholesale2b is that you don't need to sign up directly with each individual supplier; you can manage all of your orders from a single account dashboard.
Once you sync your website, all orders will automatically be imported to Wholesale2b. This helps you easily process everything without manual input on your part. It also helps significantly reduce human error and save you a ton of time you would otherwise spend switching back and forth from software to software.
Pricing plans: Depend on the platform you choose to use.
Free Plan
Dropship on eBay: $37.99/ month
Dropship on Amazon: $37.99/ month
Dropship website: $39.99/ month
Dropship CSV file: $37.99/ month
Dropship analytics: $10.00/ month
Shopfiy app: $29.99/ month
BigCommerce app: $29.99/ month
WooCommerce app: $29.99/ month
Ecwid app: $29.99/ month
Weebly app: $29.99/ month
Dropship on Google: $29.99/ month
Dropship on Opencart: $29.99/ month
Dropship XML file: $37.99/ month
Bonanza app: $29.99/ month
GoDaddy files: $29.99/ month
6. Inventory Source
Inventory Source is the best choice for integrations and automation, as the company has more than 230 pre-built supplier integrations across a wide range of product categories. You'll have the flexibility to choose your own dropshipping supplier if you have already found and worked with the one you trust.
With its automation feature, you can sync dropshipping suppliers and product inventory to your online store, route orders to suppliers, and sync tracking to your store and customers. Once signed up, you can export product descriptions and images to your store in just a few clicks. In case you haven't had a site yet, the service can help you.
Nevertheless, if you would like to have orders that can be combined together, you'll have to directly contact the sellers to consult on how to effectively bundle your goods. If you're using Shopify, you can choose your dropshipping supplier from a list of pre-integrated ones.
Inventory Source is well-compatible with more than 25 E-commerce platforms, including big names like Shopify, eBay, Amazon, BigCommerce, Magento, and so on.
Pricing plans:
Free Plan
Inventory automation: $99/ month
Full automation: $150/ month
7. Zendrop
If you have been dropshipping over the course of the past year, you have probably heard of the new fulfillment app called Zendrop (or Silkroad). The platform has already helped thousands of dropshippers make the switch from AliExpress to more reliable suppliers for free.
Zendrop allows for faster processing times, which means that once you order your product through the app, your product will be shipped in just one to three days. Typically with AliExpress, dropshippers must wait up to a week for their orders to be shipped. Zendrop only partners with suppliers who offer fast, reliable shipping times while negotiating for the lowest product costs.
Pricing plans:
Free Plan
Pro Plan: $49/ month
8. Printify
Printify earned a place on this list because of its focus on custom apparel. You may order custom T-shirts, sweatshirts, hoodies, tank tops, sportswear, and shoes in a variety of sizes for men, women, or kids. The company also provides all-over-print and eco-friendly apparel options.
The company offers dropshipping for more than 300 customizable products in five categories: men's clothing, women's clothing, children's clothing, accessories, and home living. The platform integrates well with Shopify, WooCommerce, BigCommerce, Etsy, eBay, PrestaShop, and Wix. You can also access the company's API for custom solutions.
What's also excellent is that you can get samples shipped to you to ensure the quality before starting listing any custom products on your site. This is an awesome product management feature, which helps you know exactly what your customers will be holding and using.
You can also give feedback to the suppliers about any changes if necessary. And with over 90 printing facilities across the world, Printify can support high-volume production and provide fast delivery times, which always makes customers satisfied.
Pricing plans:
Free Plan
Premium Plan: $29/ month
Enterprise Plan: custom pricing
Best paid dropship companies
9. SaleHoo
As a dropshipping business owner, nothing can be more aggravating than not getting what you asked for, right? Plus, to add salt to the wound, it also significantly affects your customers' perception of your business.
SaleHoo is a wholesale supplier directory, which helps you avoid all of those bad things. The platform has more than 8,000 pre-vetted suppliers and over 2.5 million products you can sell. The products in SaleHoo are divided into 75 categories such as accessories, clothes, electronics, cell phones, office supplies, furniture, and more.
The platform also has particular tools for you to find suitable wholesalers or niche products. You can see which dropshipping suppliers allow low or minimum amount orders, and which products are trending with more sales. The most outstanding tool of SaleHoo is Market Research Labs, which can provide in-depth insights, so you'll know if your product ideas have high profitability on platforms like Shopify, eBay, or Amazon.
Pricing plans:
Basic Plan: $27/ month
Premium Plan: $97/ month
10. AliDropship
Installed as a simple WordPress plugin, AliDropship is probably the easiest dropshipping solution in the market. The platform lets you automatically export from AliExpress the items that you want to sell. In addition, you can enjoy a wide collection of add-ons to integrate and automate your social media campaigns and other aspects of your dropshipping business.
If you're an absolute beginner, just sign up for a custom store, and AliDropship will take care of everything. The company also provides pretty good customer support, as they're available 24/7 to help you deal with queries about shipping or payment issues.
The shortcoming of so much automation is the lack of flexibility, though. You can only dropship from AliExpress, and the theme design is quite basic. Nevertheless, AliDropship is definitely a cheap and low-risk solution if you want to test the waters of dropshipping!
Pricing plans:
The AliDropship plugin: $89 (one-time fee)
Custom dropshipping store: starts from $299 (one-time fee)
11. Sunrise Wholesale
As a US dropshipping company, Sunrise Wholesale offers a wide range of high-quality products, so you can start dropshipping. With more than 18 years in the business, the company is trusted by many wholesalers and dropshippers.
There are more than 15,000 products on Sunrise Wholesale, and you can find them in different niche categories like sports and fitness, home decor, jewelry, garden decoration, and more. The company also has dropship integrations for major platforms like Shopify, eBay, and Amazon.
You can get access to many more services like membership tiers, toll-free phone service, daily email to alert inventory update, custom products, automated return & refund forms, and data feeds.
Pricing plan: $49/ month
12. Worldwide Brands
Established in 1999, Worldwide Brands really stands out for value. The company offers dropshipping services with more than 16 million products in each category.
Although you don't have access to automation and integration, you can access a number of light bulk wholesalers, who allows you to buy smaller, more affordable quantities of products while still getting a discount. Like SaleHoo and Spocket, the company also verifies and approves each & every supplier listed in its directory.
The company's method is old-style; they'll come to trade shows to meet with suppliers, visit their factories, and meet them in person to check whether the products are legitimate or not. What you can get from this is a comprehensive directory, where you can search for products while being endured about a regularly updated list of verified suppliers.
Pricing plan: $299 for lifetime access.
13. Doba
Doba provides a detailed directory of dropshipping suppliers, while offering an intuitive interface for grabbing the products you want without partnering with multiple dropshippers. That's why it becomes one of the most comprehensive dropship companies on the market.
Doba lets you simply choose a product you want to sell, list it on your store, and process the sale with Doba. The company contacts the dropshipper and delivers the product to the customer, which cuts out the tedious management process.
Plus, the company also provides automation services and custom data export tools, so that you can easily export items you want to market in bulk.
Pricing plans:
Start-up Plan: $24.99/ month
Business Plan: $49.99/ month
14. Dropified
Originating as a Google Chrome browser extension, Dropified is now one of the most comprehensive dropshipping tools on the market. With unique add-ons like a Youtube ad placement service, a toll-free customer service number for your online store, and an automated Google Product feed builder, Dropifies takes the cake for offering the best extra features.
The platform integrates with Shopify, WooCommerce, and CommerceHQ and imports products from eBay, AliExpress, and select US-based suppliers. Every Dropified plan comes with incredible features, including but not limited to: one-click product adding, one-click fulfillment, automatic pricing adjustments, bulk product editing, and product photo editing tools.
Pricing plans:
Import Plan: $17/ month
Private Label on Demand Plan: $97/ month
Dropified Black: $297/ month
15. Importify
Importify was established in 2017 and is quickly gaining favor over other popular dropshipping companies for its wide variety of suppliers and affordable pricing.
With this platform, you can import an unlimited number of products to your online store from dozens of popular sites like AliExpress, Walmart, Costco, and Shein with just one click. Importify also lets you "spy" on other Shopify stores so you'll get a sense of how your competitors are performing.
Importify also lets you set and save your pricing strategy, edit your listings, and switch suppliers whenever you like right from the platform. Customer reviews cite its flexibility, customer service, and speed as its top features. The company currently offers a one-day free trial for each of its pricing plans, which is actually much shorter than any of its main competitors.
Pricing plans:
Basic Plan: $14.95/ month
Premium Plan: $27.95/ month
Gold Plan: $37.95/ month
16. BrandsGateway
BrandsGateway is a wholesale supplier located in Sweden, and their product directory is incredible. It offers clothing from renowned brands, such as Dolce & Gabbana, Versace, and Galliano. The platform has more than 90,000 products in its portfolio from high-end brands and designers.
BrandsGateway is the number one European marketplace for luxury brands, and its prices are phenomenal. You can find plenty of markup opportunities just browsing the directory.
BrandsGateway also offers full dropshipping support. You will need to sign up for one of their pricing plans, but you'll have full access to all the items you need to take your dropshipping business to the next level.
Pricing plans:
Monthly Plan: €295/ month
Startup Package Plan: €590/ 3 months
Annual Plan: €1,695/ year
The final verdict
We've covered the top 16+ best dropshipping companies that you need to know about if you are in the dropshipping business. Pick one based on their strengths in their products, integration, and support. Surely, one or two must work for you!
We will be updating this list occasionally, and do reach out to us if you have any questions about this topic. Thanks for reading!
Magento Support
& Maintenance Services
Make sure your M2 store is not only in good shape but also thriving with a professional team yet at an affordable price.
Get Started
New Posts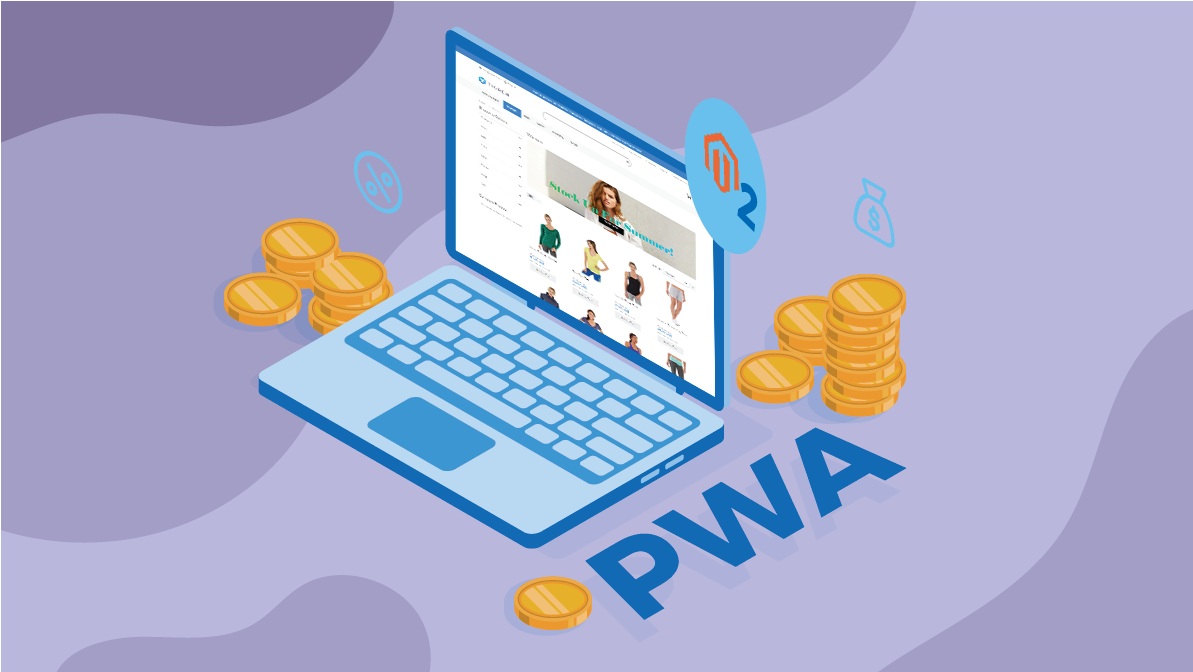 Subscribe
Stay

in the know

Get special offers on the latest news from Mageplaza.
Earn $10 in reward now!