Spocket vs. Oberlo Comparison: Which One Is Better?
The Most Popular Extension Builder for

Magento 2
With a big catalog of 224+ extensions for your online store
It's undeniable that dropshipping is a huge business.
The worldwide dropshipping market size was valued at $102.2 billion in 2018 and is expected to reach a CAGR of 28.8% from 2019 to 2025 (Grand View Research). That's a positive signal - there are tons of choices and opportunities for dropshippers.
However, it does present some problems, too. Sometimes too much choice might not be a good thing. Sifting through numerous suppliers and products can be exhausting, not to mention time-consuming.
That's why you should consider using an app.
Spocket and Oberlo are two popular apps that are designed to import dropshipping products directly into your Shopify store. They can both link you to various suppliers, saving you valuable time and effort.
The question is, how do they work?
And which app is better?
You should keep reading our article to find out more!
Update July 2022: Oberlo was shut down (permanently) on June 30, 2022, and you can't install the app anymore. So if you're not sure about choosing Spocket or Oberlo, it's obvious now that Spocket is the one you should go for.
Try Spocket for free
Table of contents
What is Spocket?
Spocket is a Shopify dropshipping app, which transforms your Shopify store into a dropshipping store. The app lets you search and connect with suppliers based in the US and EU.
Spocket has a huge marketplace whereby you can easily search for products and add them to your Shopify store with its one-click import button. The app also allows you to enjoy a 2-5 day shipping time to reach your customers. Plus, you can get up to 60% discount on the products from the supplier.
Your business is completely automated with Spocket, from price markup to order fulfillment. You just need to focus on the marketing aspect and let Spocket handle the rest.
Read more: Spocket Reviews: Features, Pricing, Pros, & Cons
What is Oberlo?
Update: Shopify shut down Oberlo on June 30, 2022, and the app has stopped working. You can not get Oberlo anymore.
Oberlo is another Shopify dropping app, which allows you to import products from AliExpress with just a click. At the same time, you're able to fulfill orders on AliExpress and have it shipped to your customer quickly.
Oberlo works exclusively with Shopify, meaning that you won't be able to install the app on platforms like WooCommerce or WordPress. The main purpose of Oberlo is to give you a stress-free dropshipping business via the Shopify platform.
Spocket vs. Oberlo Features Comparison
Spocket's key features
A 2-5 day shipping time
Among other features of Spocket, this really shines. While looking for products to import, you can choose the products you want to sell based on your customer's location.
Generally, your products reach the customer between 2 and 5 days, or even less.
However, the shipping time may vary based on your product's size, the supplier, and your current subscription plan with Spocket. But you can always check this before actually importing the product.
One-click import button
This feature allows you to import products from the Spocket marketplace to your store in one click. You just need to hit the "Import" button, and the product appears on your import list.
This button is a massive step towards automating your dropshipping business. It saves you the time of manually downloading and uploading images of the product to your store.
Automated order fulfillment
You can enjoy a semi-automated business with suppliers via this feature. Whenever a customer purchases a product from your store, you can send the order details to the supplier with a single click.
Once your orders are sent, you'll receive a notification that the supplier has started the shipping process of the product. Plus, you can track the orders right from your dashboard after the products are shipped, with the details of the current location and stats.
Price markup
This feature lets you automate the entire pricing process of your store. So, you don't need to set prices for every single product that you import to your Shopify store.
You can also choose the option of price multiplier, percentage, or a fixed price for your entire store.
Product customization
You can edit product titles and add tags for SEO purposes. It's also possible to edit the product image by adding "alt" text in the image. This allows the product to faster get indexed by the search engine.
Besides, you can re-write the product description to make it appealing, and at the same time for better SEO.
Oberlo's key features
Update: Shopify shut down Oberlo on June 30, 2022, and the app has stopped working. You can not install Oberlo anymore.
Automated order fulfillment
Whenever a customer buys something in your store, you don't have to worry about every single detail of the order. You just have to hit the "Order" button, and Oberlo will handle the rest.
The app has an integrated order tracking system that lets you know where your order is at any given time.
ePacket filter
Most products on AliExpress take 1-30 days to reach the customer.
However, with the ePacket filter option, you can locate products with faster shipping time. It is also a good way to cut your shipping expenses and have your products delivered to your customer within 1-20 days.
Price markup
Just like Spocket, Oberlo also has a great way to automate your entire pricing system.
If you are selling only one or two products, pricing might not be a big deal. However, when you have multiple products, setting each product's price manually will be time-consuming.
So, with this feature, your products' pricing will be set automatically once you import them from AliExpress.
Product customization
The description with AliExpress products is often ugly and clumsy. So, Oberlo allows you to edit your product description to make it more appealing, and for SEO purposes as well.
Additionally, you can edit product images or add more images if you want.
Spocket vs. Oberlo: Product Sourcing
Spocket focuses mainly on local manufacturers, distributors, and Etsy artisans. It relies on a network of providers throughout Europe and North America, rather than use AliExpress for all of its products.
Spocket actually utilizes a thorough vetting process before allowing suppliers into its marketplace. This is great for merchants like you, because it frees you from doing the hard work of ensuring that you are sourcing from reputable suppliers.
Below is a brief rundown of Spocket's standards:
Application. Suppliers need to apply to become a part of the Spocket marketplace. Spocket allows these suppliers to join only if they meet the needs of merchants, for example, if their products are in demand, if they are willing to ship products using neutral packaging, and if they are able to provide a 30-to-60% discount for Spocket's users.

Interview. After that, Spocket interviews each supplier before they are invited to join the marketplace. This allows Spocket to learn more about the supplier's overall business and their sales history.

Product testing. Finally, the Spocket team orders products from these suppliers themselves to test them out first-hand. So, they can evaluate the quality of the product, packaging, and shipping time that it takes to receive each product.
Once a supplier passes all three tests, Spocket will confirm the other minutiae required to sell through the marketplace and makes sure that they adhere to all guidelines. Then, Spocket monitors the supplier's performance for the initial two months to guarantee that everything is fine.
In case a supplier is unable to live up to Spocket's standards, they'll be deactivated and any merchants who are listing the supplier's products on their store will receive a notification.
You can check out this article for more information on the requirements of becoming a Spocket supplier.
When it comes to product sourcing, Oberlo gives you three types of suppliers, including:
Oberlo suppliers. You can find these suppliers on the Oberlo platform. Oberlo checks their operations, warehouses, and business documents so when you do business with them, you can make sure that you're sourcing items from a legit vendor.

Verified suppliers. In order to become verified, a vendor must have processed at least 1,000 orders, with an on-time delivery rate of 95%, and a dispute rate below 2%. You can identify these suppliers by seeing the Verified badge found on their listing.

AliExpress. Unlike those found within Oberlo's marketplace, AliExpress suppliers are not checked or verified by Oberlo, so you need to do your due diligence to ensure that a vendor is legit and reliable.
Spocket vs. Oberlo: Branding
Spocket guarantees that your customers will not receive any promotional materials or flyers from suppliers. Also, suppliers offer to include your own personalized invoice to each other, along with your store's name and logo. You can even include a thank-you note from you to your customer. It might be a small touch but could make big differences.
Oberlo also guarantees that your customers will not receive extra promotional materials or flyers from your suppliers. That means they will receive neutral packaging. However, the downside is they don't offer branded packaging or customized invoices like Spocket.
Spocket vs. Oberlo: Product Deliveries
Spocket generally has faster delivery times, mainly because their suppliers are based in the US and Europe. It takes about 2-7 days for the product to reach the customer.
On the other hand, Oberlo takes a longer time before the products reach the customer. That's because most of its suppliers have their warehouses in China and Asia. However, as we stated above, you can speed up the delivery time of your products with Oberlo's ePacket delivery, which takes about 20 days.
Spocket vs. Oberlo: Support
Spocket has a helpful blog with case studies, tips & tricks, and there are also a lot of articles to look at. Plus, the app has a help center with guidelines about using Spocket, which answers most of the basic questions people tend to have. It also has a chat system if you need specific help with something. You can access its 24/7 chat support and phone support on higher pricing plans.
Meanwhile, Oberlo has a ton of free content for sellers, including an Oberlo 101 course, podcasts, videos, and a free eBook with lots of tips and tricks. The app also has a useful help center for troubleshooting. Oberlo uses a ticket query system in case you require extra support.
Spocket vs. Oberlo: Pricing Plans
Both Spocket and Oberlo offer different pricing and membership plans. Let's dig into both of their plans.
Spocket is available in four pricing plans, including:
Plan

Pricing/ month




(billed monthly)

Key features

Free

$0

This plan is for anyone that wants to browse Spocket's catalogue of products

Starter

$24

- 25 unique products




- Email support

Pro

$49

- 250 unique products




- 25 premium products




- Branded invoicing




- Chat support

Empire

$99

- 10,000 unique products




- 10,000 premium products




- Branded invoicing




- Chat support
All Spocket plans come with a 14-day free trial. Click here to view Spocket's full pricing and features.
Oberlo's pricing plans come in three tiers:
Plan

Pricing/ month

Key features

Explorer

$0

- 2 free courses




- Ebooks and guides




- Oberlo emails full of stories, tips and tactics




- 500 products




- Unlimited monthly orders




- Oberlo Chrome extension

Grad

$7.90

Everything in the Explorer Plan, plus

:




- Weekly members-only real talks with Oberlo advisors




- Trending products reports, backed by Oberlo data

Boss

$29.90

Everything in the Grad Plan, plus

:




- Bulk orders




- Shipment tracking




- Multiple staff accounts




- Affiliate program




- Variant mapping




- CAPTCHA solver

Empire

$99

- 10,000 unique products




- 10,000 premium products




- Branded invoicing




- Chat support
Spocket vs. Oberlo: Pros and Cons
Pros and cons of using Spocket
Pros:
Bright, user-friendly interface
Easy to edit product description and images
Recommended pricing tool included
Faster shipping
Products tend to be of higher quality
Cons:
Some products are locked behind a higher plan
Not as much choice as Oberlo for products
Pros and cons of using Oberlo
Pros:
Simple-to-navigate interface
Easy to edit product description and images
Recommended pricing tool is included
Various sellers to choose from
Cons:
Product quality may vary
Shipping might take a long time
No customizable/ branded packaging or invoices
The bottom line
As you can tell by now, both apps have their strengths and weaknesses.
Oberlo offers more products for you to choose from, but it takes a longer time to ship products. This can be bad for businesses, as dropshipping is becoming more and more competitive every day.
On the other hand, Spocket is more expensive than Oberlo, but the shorter delivery time and verified vendors make it the ideal platform to choose from.
Since both apps offer free plans, we suggest you test them before actually committing to paid plans.
We hope our comparison of Spocket vs. Oberlo has helped you a lot. If you have any concerns about this topic, don't hesitate to contact us! And as usual, good luck with your dropshipping business!

Marketing Manager of Mageplaza. Summer is attracted by new things. She loves writing, travelling and photography. Perceives herself as a part-time gymmer and a full-time dream chaser.
Website Support
& Maintenance Services
Make sure your store is not only in good shape but also thriving with a professional team yet at an affordable price.
Get Started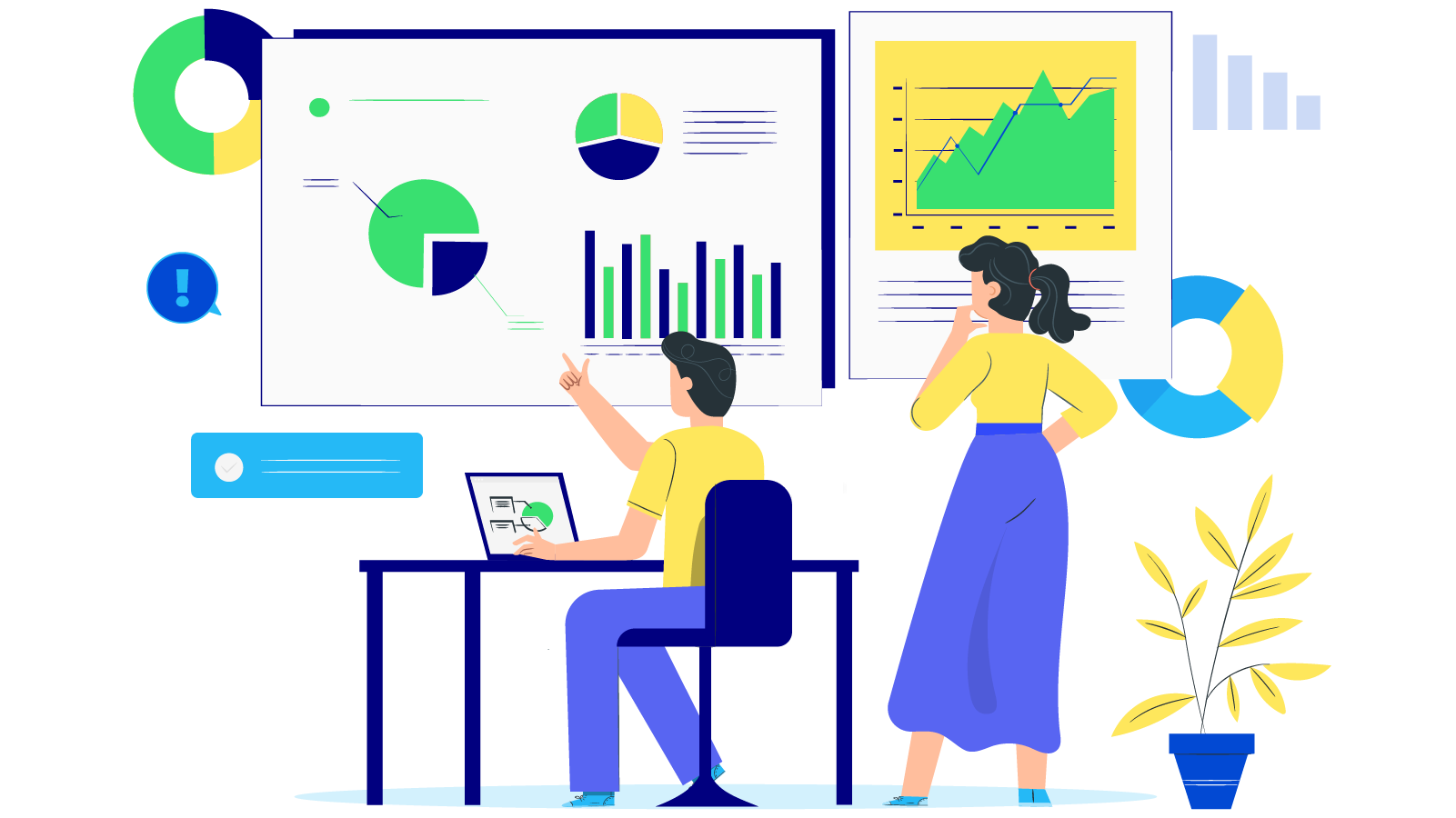 New Posts



Subscribe
Stay in the know
Get special offers on the latest news from Mageplaza.
Earn $10 in reward now!