How to Find a Dropshipping Supplier? The Ultimate Guide
The Most Popular Extension Builder for

Magento 2
With a big catalog of 234+ extensions for your online store
If you already read our article on the best dropshipping products to sell online, then you are one step ahead of others. Now, the next step is to find a way to source these top-selling items.
Choosing suppliers for dropshipping is one of the critical requirements of running your business. Suppliers package your products, carry out a quality check, and ship the products you sell directly to your customers. In case your supplier screws up, it's your responsibility to make it up to your customer, not theirs. So, you want to ensure you choose someone that will have your back.
That said, learning how to find good dropshipping companies takes some time, and implementing what you learn can be tricky.
How can you know which dropship suppliers are appropriate for your business?
We've written a detailed guide to help you get started! Buckle up!
Table of contents
Firstly, what are dropshipping suppliers?
If you have not known by now, dropshipping is a business model in which you don't involve in inventory and delivery management. The product will be shipped directly from the manufacturers' or suppliers' warehouse to the end customers. So, your task is to do promotion and customer service, while the rest will be taken care of by your suppliers.
A dropshipping supplier is a manufacturer, wholesaler, or supplier that is willing to offer a dropshipping service. Dropshipping suppliers will have a contract with you - the seller - about which part they're responsible for in the process.
Their tasks may include:
Produce products
Label products as your bands
Package products when customers place orders
Ship the products to your customers
Provide shipment tracking
Handle return items
Not all dropshipping suppliers are willing to do all of the above, but a high-quality service should cover them all so that you can have as little trouble as possible. With the necessary definitions out of the way, let's move to the next section.
Why does a good dropshipping supplier matter a lot?
It's clear that finding good dropshipping suppliers is essential. They can help your business enjoy the following benefits:
Time-saving. A professional dropshipping supplier with high-quality services won't waste your time. You'll know what you get for the price you're willing to pay.

Customer satisfaction. High-quality product, secured packaging, and quick delivery time make your customers stay longer, or even forever, with your business.

Business branding. Dropshipping suppliers can ship customized packaging and invoice to customers, with your brand logo or design. This helps popularize your brand a lot.

Cost-efficiency. With every cent spent at the right place, you can ensure the quality of service, and don't need to worry about unexpected issues.

Long-time benefit. Doing business with a great partner helps you a lot. You may change your business method, but a good dropshipping supplier can help you in every way.
With that in mind, let's explore the top considerations when choosing your own dropshipping suppliers!
What makes a great dropshipping supplier?
Not all dropshipping suppliers are great at what they do. Nevertheless, there are several keys to finding the diamonds in the rough. Before we discuss how to find your supplier, let's have a look at what a great supplier looks like.
Quality product
Finding the best dropshippers means finding the ones selling the best products.
Selling high-quality products means:
Higher customer satisfaction
More WOM (word-of-mouth) referrals
Better product reviews
Fewer returns
We can't think of any downside to selling quality products, other than perhaps lower margins. Nevertheless, the benefits above will mean more profit for your dropshipping business over time than you'd ever get from selling the high-margin but low-quality product.
No huge per-order fees
Most dropshipping suppliers charge a "per-order" fee, which you have to pay every time you place an order with them. That makes sense because they have to take the extra time and resources to pack and ship products for you.
However, sometimes suppliers make use of this and charge outrageous fees. Our advice is to do the math and see if you can still earn a good profit when dealing with a high fee. If not, keep looking.
Fast shipping
If it takes days, or even weeks, for your supplier to ship an item, they will not be a good fit for you. Keep in mind that dropshipping is an overly competitive market - there's no room for a lengthy shipping process. You will lose if yours is too long.
On the flip side, if you can partner with suppliers who ship very quickly, you will gain a competitive edge. To find the best dropshipping suppliers, we recommend placing a test order before you make your final choice. But don't just think about the start of the shipment process, as it's the last mile that often counts. Make sure your supplier partners with quick and reliable local carriers like Dropoff to ensure your customers get their orders on time.
Technology investment
As your dropshipping business grows, the latest tech in automation, efficiency, and scalability are becoming increasingly important to you. While not necessary right out of the gates, you will want to try choosing suppliers with the endgame in mind.
Some signs that a dropshipping supplier invests in technology include:
A detailed website with thorough product descriptions
An inventory data feed to update your product listings automatically
The options to place, as well as cancel orders on their website and email
Of course, not all dropshipping suppliers have these advanced features. But don't count one out just because they don't have a beautifully-designed website - just keep these things in mind during your search.
Helpful and experienced customer support
One thing we often look for in a dropshipping supplier is an awesome customer support team. You'll want to know that you can call them and get your questions answered as fully as possible, and that they will know how to handle any issues you have.
We understand no one is perfect, and there will be questions they can't answer right away. However, they should be willing to find the answers for you and respond in a timely manner.
How to find a good dropshipping supplier?
As we stated above, finding a dropshipping supplier can be tricky, mainly because there are numerous suppliers to choose from. Picking the wrong supplier can lead you to face unexpected situations, receive complaints from customers regarding defective products, lose out on profits, or invest in a business that seems doomed right from the start.
It is, therefore, vital to choose the best one, or at least the one that seems to benefit you the most. These 5 steps below will help you!
#1. Do your market research
Once you've decided on the products that you want to sell, it's time to research. In fact, you can locate dropshipping suppliers via the following:
Searching on Google
Certainly, whenever the need for finding information arises, the first source we look for is usually Google. Google is a fast way to find dropshipping suppliers, but it also comes with its own risks.
The simplest way to find dropshipping suppliers on Google is by entering "[Product] + dropshipping supplier." If you have particular brands or product names, it becomes easier for you to narrow down the search. When using Google, bear in mind the following things:
Don't judge the website. Traditional suppliers are notorious for not having a properly designed website. Don't be fooled by the outdated website as many legitimate suppliers have poor homepages.

Try many keywords. Aside from having a poorly-designed website, traditional suppliers don't practice SEO as you know it. Don't just use "[Product] + dropshipping supplier." Try using as many relevant keywords as possible like "distributor," "wholesaler," "reseller," etc.
Once Google displays a list of results, go through each URL and search for phone number or email ID where you can get more details.
Subscribe to online directories
You can also locate dropshipping suppliers using online directories. These online directories have a large database of suppliers that are well organized by industry, market, or niche. They are one of the best ways to find dropshipping suppliers because every listed company has to go through some types of screening to confirm their legitimacy.
Some of the best - like Spocket and Salehoo - are premium directories, which means they require paid subscriptions. There are also free directories available, such as Wholesale2b, allowing you to browse at no cost. However, free directories are sometimes outdated. Newer suppliers don't appear, while suppliers that are no longer in business are still listed.
If you're using Shopify, go to the Shopify App Store and type in "dropshipping" on the search bar. All the apps related to dropshipping will show up, and browsing through the list will sure give you some good options to go with.
Attend trade shows
Trade shows are ideal events for you to find manufacturers and suppliers in the areas where you want to dropship. They also offer a way for you to keep yourself updated with the latest technologies and methods being used in manufacturing.
It's during trade shows that you'll get some face time with dropshipping suppliers. So, it's imperative for you to come prepared. For instance, preparation would help you better demonstrate what type of packaging you are looking for, where to place your branding, etc.
The Trade Show News Network currently has the biggest directory of trade shows, and you can look for the type of event you feel interested in by country or by industry.
Join industry networks and groups
Most retailers aren't willing to divulge the secrets of their success, including the names of their dropshipping suppliers. Nevertheless, the people joining industry communities want to share, learn, and grow.
You'll gain valuable insights from industry veterans by becoming part of the dropshipping community. For instance, your peers could suggest better suppliers or warn you about suppliers to avoid.
Referrals
Nothing can be more reliable than getting referrals from people you know and trust. Ask around your family and friends if they could refer you to the best wholesalers or suppliers for your dropshipping products.
Your family members and friends may have networks of networks, which you probably don't know. So, get them involved when you look for dropshipping suppliers. They may also be helpful in attesting to the character and legitimacy of the manufacturer or supplier. Plus, they will not probably recommend the ones that cause a headache to you in the future.
Related topic: Best USA Dropshipping Suppliers
#2. Contact the suppliers
Once you have built a small list of potential dropshipping suppliers, it's time to reach out to them to see if they will be a good fit. Remember to:
Email them first. It is much easier to get the information you need via email than phone. An email will give you all the information you require without time wasted sitting on the phone waiting.

Follow up with a call. After you send an email, increase your chances of a response (as well as learn more about how good a supplier's support reps are) by sending them a follow-up phone call.
So, as you are thinking about emailing a dropshipping supplier or getting them on the phone, chances are you're wondering what to say to them, right? Below are our recommendations:
What are the payment terms? Are they negotiable? This is a basic question. It helps you see their true pricing (the price listed on their website is generally higher than what they actually charge) and get the best deal.

Are there any other costs aside from the direct cost of the product? Some dropshipping suppliers charge delivery fees, restocking fees for returns, fuel surcharges, or duties on imported goods. So, it's better to know what you are getting into ahead of time.

Do they sell directly? Many suppliers sell directly to consumers in addition to selling dropshipping services. You should know this clearly before choosing them, because if the answer is yes, you're competing directly with your supplier - which could make things harder.

What is their return policy? Suppliers sometimes accidentally ship the wrong item, and customers sometimes make mistakes and order the wrong item. If this happens, you want to know how your supplier will handle it.

What is your expected gross profit margin? Gross margin (or gross profit margin) is the amount of money you make after selling something minus the item's costs. Even if you set your own proces, your dropshipping supplier should be able to tell you what other sellers are making, on average.

What kind of warranty or guarantee do they offer? To offer your customers a good return policy, you need to know what kind of warranties your dropshipping supplier gives you.

When might prices change? It is not uncommon for a dropshipping supplier to spring a price change on you out of nowhere. A major change like this can be detrimental to your business, so it's essential when this might happen ahead of time.

Do they have a data feed? Remember when we mentioned data feeds in the "Technology Investment" section? If your dropshipping supplier supports data feeds, you can easily update your store without manually entering information like quantity, descriptions, images, etc.
Plus, the first impression is essential so try to maintain a good relationship with the suppliers right from the start. You can gain more trust, have your questions answered quickly, and avoid any disputes in the future.
#3. Order samples from them
Once you've identified the dropshipping suppliers you want to work with, order as few samples from them.
You should pay attention and note down all the aspects of the process, including packaging, shipping times, service, and any other concerns you may think of. This step is essential because you can understand how your customers will experience your dropshipping store's service.
While you're doing that, you can order some from your competitors as well. By doing so, you can compare the packaging, shipping time, customer support, and learn to improve or adjust your own dropshipping business. You should be above, or at least equal to them to stand in the competition.
#4. Negotiate
These dropshipping suppliers have been in the industry for a long time. If you sound like a newbie (i.e., you don't know what you're talking about), they will charge you higher prices, respond slowly, and may not give the best service that you deserve.
Therefore, always negotiate to make sure you have what you need. If you've already had an online store with traffic, show them and say what you promised with your customers. A 3-day delivery must be a 3-day delivery!
In case you're starting from scratch, try to approach them in a respected and professional way. You should use email templates, show that you've done your research, and ask detailed questions based on your specific needs.
If you can do all of these things, you'll get the best deals from the best dropshipping suppliers.
#5. Decide
Many dropshipping suppliers seem great at first, but once you dig into the business, things may not look good anymore. This is actually normal, and you should not feel frustrated for it.
Remember to keep reconsidering: the product quality they offer, the returns they deal with, and the way they respond to you. Make sure that you talk to all of your options and understand the way they process before committing to work with them. And remember to set a deadline to make up your mind.
The bottom line
Even if you're just starting out with dropshipping or already have an online store, finding the best fit suppliers is still critical to be successful.
There are many ways to find the right ones, but once again, it is not an easy task. Our last piece of advice is having multiple suppliers is better than only one, as they can help with more products and more quality.
We hope this guide of finding a good dropshipping supplier has helped you a lot! If you have any questions, just let us know! We will answer each of them!
Magento Support
& Maintenance Services
Make sure your M2 store is not only in good shape but also thriving with a professional team yet at an affordable price.
Get Started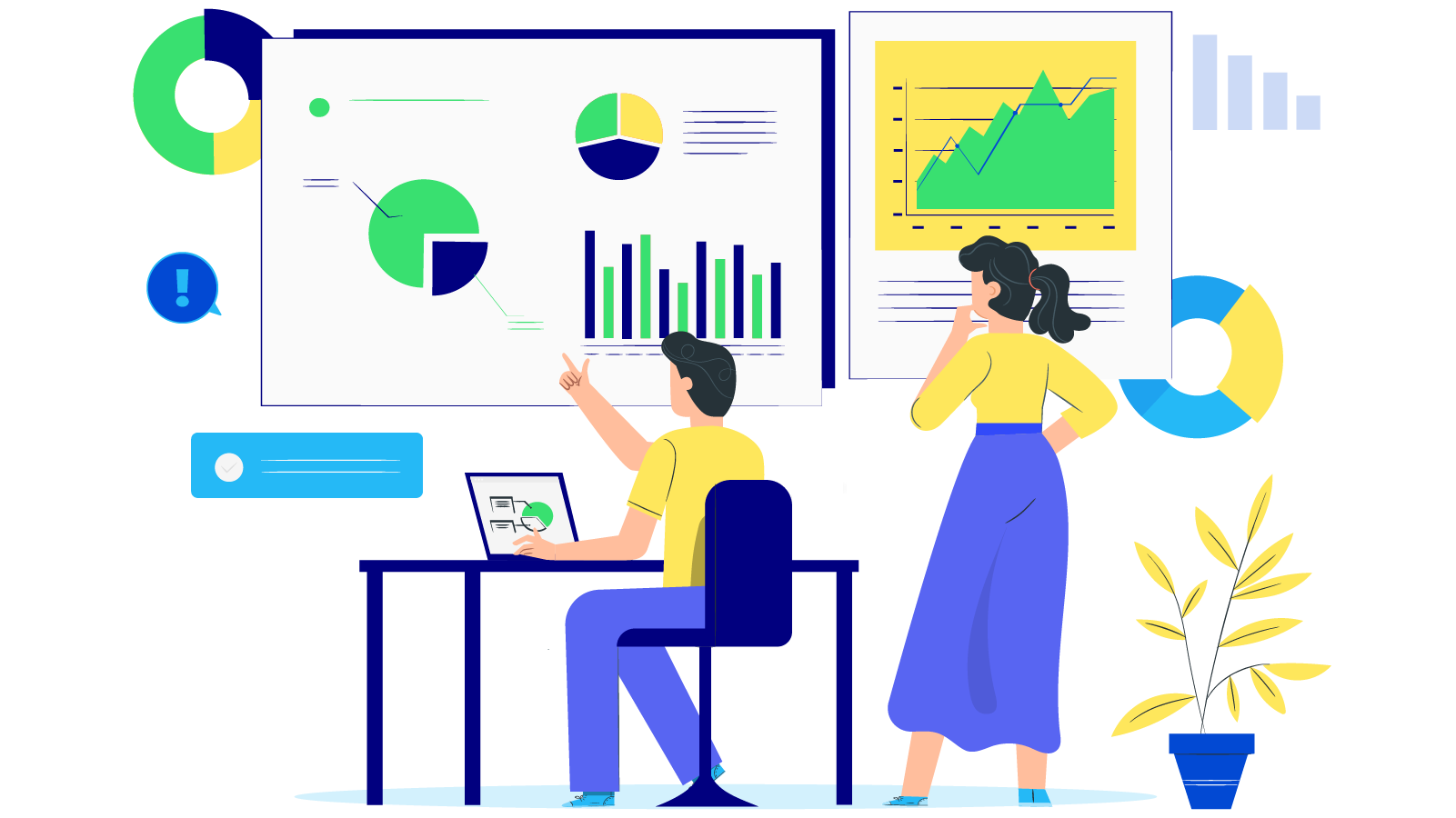 New Posts

Subscribe
Stay in the know
Get special offers on the latest news from Mageplaza.
Earn $10 in reward now!