No more checkout complexity
Magento 2 One Step Checkout - the best solution for your store!
Short Overview.
Magento 2 One Step Checkout extension by Mageplaza helps reduce the abandonment rate as well as increase the conversion rate dramatically. Ignore the back and forth that are the redundant motions when standing on your site.
Optimized Checkout page
Supports nearly 100% Payment, Shipping methods
Compatible out-of-the-box with the 3th-party modules
Allows/Supports Gift Wrap, Gift Message
Allows/supports leaving comments and setting delivery time
100% Open Source & Customizable
Supports Responsive & Retina Devices
Easy to install and customize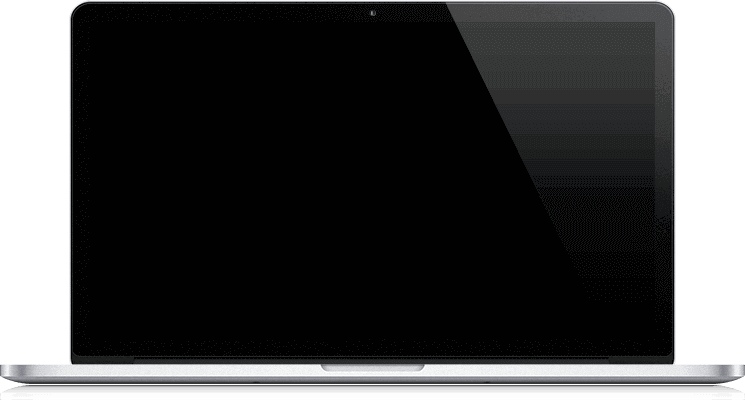 ↑%
Increase conversion rate
↓%
Decrease abandonment cart
Features Overview
Some of the Features that are gonna blow your mind off
Optimized Checkout Page
Instead of taking two steps spread along the pages, which makes it hard to follow in Magento 2 default, One Step Checkout gathers all required checkout fields in one beautiful noticeable page only.
Google Address Suggestion
Google Maps Suggestion Integration allows showing all relevant suggestions with full of address information based on the entered characters earlier.
Payment methods
Nearly 100% payment methods are compatible with the one page checkout: Stripe, Credit Card, Paypal, Paypal Pro, SagePay (Pro), Braintree, Skrill, Authorize.net (3D Secure), Bitcoin, 2Checkout, OnePay and many more
Easy to customize
The store owner is authorized to change the specific appearance from the admin configuration like displaying color, checkout layout, fields without editing any code.
Compatibility
One Step Checkout is well compatible out-of-box with nearly 100% of the third extensions such as shipping/ payment providers or loyalty extensions or credit module, etc.
Terms and Conditions
Terms and Conditions are shown in popover box before placing an order without new open tab or redirecting page. The store admin can set Terms and Conditions box to be auto-marked or checked manually by customers.
Pricing Details
Our All inclusive Pricing Plan that covers you well
Why choose Mageplaza?
Risk-free 30-day Money Back
Lifetime Free Updates
12-month Support
One-time payment, no hidden cost
Professional Installation Service
Well-documented
100% Open-source code
Optimized Workflow
Testimonials
"Mageplaza treat you as we would like to be treated"
"I extremely impressed with the auto-suggest address functionality by this checkout extension. It is a great feature. Love it so much!"

"Amazing module! It can fit very well with every device reaching to my shop.
High points for this."

"The Mageplaza team has even changed the order of elements and fix a Magento bug for me. We are very happy with this extension and the support."
Awesome checkout, awesome support!
The Mageplaza team has even changed the order of elements and fix a Magento bug for me. We are very happy with this extension and the support.
Beautiful user friendly checkout and great support
The plugin one page checkout sells itself. However their support is one of the finest I have experienced so far. They reply fast and and on a very friendly manner. Their support guys are very proficient.
Best One step checkout
This is the best OSC I have seen. We have had 4 others in Magento 1 and they had problems. This one is really easy to use and it has given no problem ultill now. I would really recommend to everyone!
Meet all our needs
I have looked for a checkout solution for months to improve conversion rate. Finally I found One Step Checkout module by Mageplaza. It provides an optimized single page, easily customization theme, and a list of the automation like auto-fill address, and auto-update information. That is enough for my expect as well as for other store owners. Highly recommend and thank you so much, Mageplaza team!
Awesome feature!
I extremely impressed with the auto-suggest address functionality by this checkout extension. It is a great feature. Love it so much!
Friendly and respective design
Amazing module! It can fit very well with every device reaching to my shop. High points for this.
Effectively Boost Sales
I am witnessing a huge increasing sale of my store since installing this extension. Fast checkout process with exciting experience has stimulated purchasing as well as attracting more customers for my store.
So convenient in checkout process
Don't need to back and forth any step in checkout process. We really get so many positive and satisfied feedback from our purchasers. This makes me so proud and grateful for Mageplaza extension.
Thanks for all, Mageplaza!
Say thanks for your developer team who try to develop a perfect solution and your support team who are enthusiastic to help me in right time! Good job, guys. I will purchase next extensions
Superior Extension
My Magento store has experienced almost all of checkout page module which are available up to now and Mageplaza's one is the best for its features, price, and customer support. My customers and I have no doubt while using Mageplaza's extensions. Thanks for bringing me such a great extension!
Perfect checkout module
They offer cheap price, comparision with what I get. Moreover, the friendly support team has helped me a lot with my first using. I can never complain with such a high quality service like this.
Excellent extension and customer service
I already have great pleasure with the extension and the support service even make me more pleased which lead me to decide to purchase more extension from Mageplaza. Mageplaza will alway be my best choice!
Impressive features
My customers tell me that they are quite interested in the new Find address button. As even a store owner like me that hate to type a complicated address does not mention shoppers. Your idea about auto-filling, auto-updating and especially the Find address button save a lot of time and result in my rising revenue
Most complete module
With only $199, I can get a great One step checkout extension for my store. Moreover, the friendly support team has helped me a lot with my first using. I can never complain about such a high-quality service like this.
Checkout goes fast
Very simple single page checkout, and integrated modern technologies. Your solution makes me entirely convinced, Thanks a lot, Mageplaza team
Impressive module
I really appreciate this One Step Checkout module. It improves not only checkout process but also sales on my shop better and better. Until now, I got positive feedbacks from customers. Highly recommended for merchants like me! 5 stars voting from me
Profitable module to increase online sales
Hi Mageplaza team, this is Judy Dee. I'm so lucky to hear about this checkout module when I wandered in Quora forum. Although Magento 2 default checkout is better than the previous version, it is not advanced enough to resolve my troubles at that time. I received many negative feedbacks of the loading checkout page. That is the reason making me stressed when the abandonment rate was out of my control. That period is extremely terrible to me. Trying all suggested solutions is I did and I found you. With the amazing thing I feel, it's easy to install, easy to configure and it's ideal for me to improve online sales. My loved customers wrote reviews that they are highly appreciated the response of my checkout page and even some people returned three times to place the order. One page for all main checkout information is enough for my shop. Thanks for your efforts to develop such awesome module. Wish you be more successful and stand by merchants like me
Complete solution
This is the most useful checkout module I have ever integrated for my store site. It is easy to install and work well right at the first time running on the website. Highly recommend!
broughtned
I asked Mageplaza technical team to custom more payment method for the this One step checkout for my store. And they did it excellently. Everything was ensured before giving back to my site rather than some quick solutions which were not tested.
Best solution ever
I come here to give thanks to Mageplaza team for providing me the great one step checkout extension. From the beginning, I thought that One Step Checkout module is not necessary for my store. As you can see, Magento 2 default support a fake 2 steps checkout process. It was shown clearly with the first step is customer's information and shipping method, the second step is the payment method. This default checkout was enough for me at that time and I only focused on the marketing strategies to attract my shoppers. My start up business ran stably until the day I had more than 300 customers. It's really a pain when you had a delicious meal right in front of your face and there was no knife or fork to eat it. It was the end of the year which was also the best time of a year to gain profit because of many events and anniversaries. Shoppers come to my business in a huge amount and their demands to wrap the products rose as well. Though I had to work hard to note down the wrapped gift to keep my customers, it was never enough as shoppers could leave whenever I didn't reply them. Moreover, the default checkout was also overloading and became even slower as usual not mention my customers keep entering wrong addresses. The above troubles, of course, is not all of what I had to deal that day but I'm sure that everyone here can imagine what a mess that I and my store were stuck in. Nonetheless, I finally find one step checkout module by Mageplaza after many days searching and wondering. As there are a lot of recommending for the one step checkout, I will not talk about its excellence anymore. Just try and you will never regret!
Awesome checkout, awesome support!
The Mageplaza team has even changed the order of elements and fix a Magento bug for me. We are very happy with this extension and the support
Perfect solution - works as expected
This module is working out of the box. The layout can be customized very easy via CSS and via an update of the onestepcheckout_index_index.xml. Here you can, for example, define if a header is shown (set layout="1column") or not. Overall a very good choice. Support is very fast and I got feedback after few hours.
Awesome plugin - A must have for every magento 2 store
This One Step Checkout plugin is really good. I don't have any problems so far and it works great with the plugins we already had. I would really recommend this plugin for everybody who actually wants to make money. This plugin is awesome.
Great product & good service
I didn't have so much experience with Magento 2 so this helped a lot. Product is working perfectly and does exactly what it promises! With that I was able the customize the checkout really easily and now it so much more easier for my end customers to checkout. Also, support from Mageplaze team was good - fast & solution-oriented! Can recommend.
Maximum Simplicity in Checkout!
Nice extension! It makes so easy to understand the checkout that anybody will have doubts about the purchase process. Me encanta! El proceso de compra es tan simple y claro que no creo que nadie tenga dudas sobre como finalizar un pedido jamás.
Wonderful!
I had been down for 3 weeks due to another company's inability to get the "Terms and Agreements" section populated. I deleted their extension on Friday and purchased Mageplaza's at the same time. My developer had us taking orders by Saturday afternoon. Cannot be thankful enough!
Wonderful!
Cannot recommend enough! Our previous module with another company wasn't working. After 3 weeks of downtime I ran out of patience and uninstalled their program on Friday morning. I purchased Mageplaza's extension immediately afterwards. Our store was up and running by Saturday and taking orders. It was amazing. Please support these devs!
10 10
Lucas, the guy that helped me, was really awesome to me! He helped me like a people are supposed to. Taking actions themself but always letting you know what they did. He changed a couple of files for me without permission, which is no big deal, but told me in detail what he changed in what file. Would buy and ask again ;) 10 10
Great communication
Every time I asked about an update I got, great communication!
Very happy
Quick and accurate instruction. Very happy.
You are awesome
You are awesome. You have helped me lot for fixing the things. I will recommend your other products to my clients.
I am happy with your support
You have taken time but fixed the issue. I am happy with your support.
Fast, fixed issue immediately
Fast, fixed issue immediately.
Thanks for the help
Thanks for the help
Mageplaza is one of the best Magento 2 extension companies!
Mageplaza is one of the best Magento 2 extension companies! They go above and beyond to help and I would definitely recommend them to other Magento 2 store owners.
Highly recommend
One Step Checkout One Step Checkout from Mageplaza is a "must have" extension for Magento 2. The one page checkout layout is clear. Installing, configuring and customizing is easy even for us (just starting with Magento). There where some things that we would like to change in the layout that we could not change by yourself but these where quickly solved by Lucas from Mageplaza. Lucas helped us on a professional and sympathetic way. We can highly recommend One Step Checkout from Mageplaza. If we need any other extension for Magento 2 we will first look to these guys.
Thanks Lucas!
Thanks Lucas! This was a hard bug to find an ultimately was not a issue in their code. But he was very helpful in finding the issue quickly and helping me get our checkout up and running!
Very good work!
Very good work! thank you very much!
AAA+++ Rating for Support TEAM
AAA+++ Rating for Support TEAM Super Support TEAM, very fast and constructive work. The flexibility of the support staff is also very important. If I am looking for a new extension and Mageplaza has it on offer and the price is right, I will definitely buy it from you. Thank you very much for making a new consumer happy.
Great work - thank you!
Great work - thank you!
Great services from Lucas
Great services from Lucas - thank you once again
Fast and Great support
Lucas was fast at finding a solution to my problem. The issue involved adding the customer notes to the email which actually isnt a default function in both magento and the OneStepcheckout module. Lucas went above and beyond to help me and created a patch that worked perfectly. Lucas well done and keep up the great work. You have represented Mageplaza extremely well and I would definitely recommend others to buy modules from Mageplaza going on my experiences. Regards Martin Peasley
Thanks for this fast an friendly support!
Thanks for this fast an friendly support!
Excellent Support
Excellent Support and my all issues, as well as new changes, implemented successfully.
Lucas is the best!
Lucas is the best!
Very Useful Extension
Hi, Recently I purchased Mageplaza OSC extension and it is really nice extension and I'm really happy. I have few issues with my theme CSS and Mageplaza team is working it. I'm using with my Magento 2.2 store and functional wise it is fully compatible. Thanks for Mageplaza. Thanks & Regards, Raminda
Amazing support team!
I put comment regarding OSC and your support team is superb they are really supportive. Ruzz and Uranus helped me lot. Really appreciate their support Thanks Raminda
easy and intuitive checkout
I am very happy with one step checkout. I have setting up marketing cart rules, counting total price dynamically while changing for example amount of products. The one thing I had to customize was translation. One question was answered very quickly. Thank you very much.