9 UX Design Websites to Explore for Creative Inspirations
Experienced E-commerce Agency for

Magento/ Adobe Commerce/ Shopify/ Shopware

Development
Are you tired of building a website that frustrates you with its confusing navigation and cluttered layouts?
Do you wonder why some websites are a pleasure to use while yours leave you feeling overwhelmed?
If so, it's time to learn from the most successful examples and explore what other enterprises are doing right with their user experience (UX) design websites.
This article will delve into the world of UX design and investigate how it can transform a website into a smooth and enjoyable experience for its visitors. So, buckle up and get ready to unlock the secrets to creating exceptional user experiences through UX design.
Table of Contents
What is a UX design website?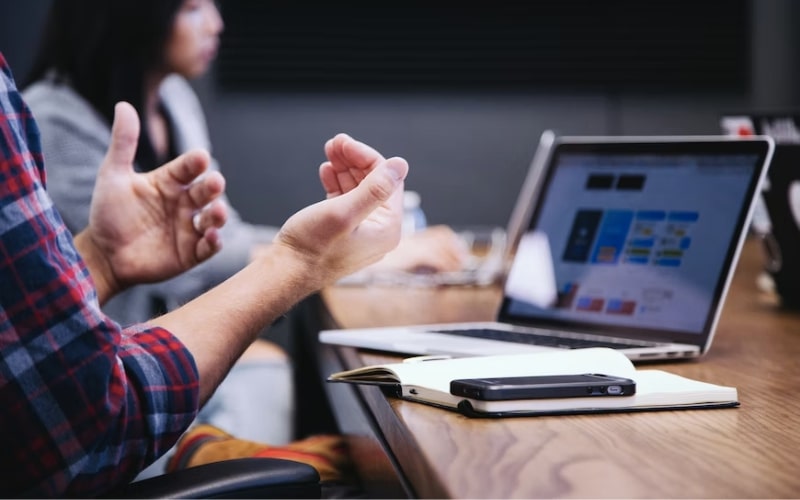 A UX design website is a website that focuses on providing information, resources, and guidance related to the field of user experience design. UX design websites typically aim to educate designers and developers on user-friendly and intuitive digital experiences.
These websites often cover various aspects of UX design, including usability, interaction design, information architecture, user research, visual design, and more. Particularly, they might provide articles, tutorials, case studies, recommendations, design principles, and business updates.
Besides, some websites for UX design also provide templates and tools to help with the design process, like wireframing and prototyping tools. They may also offer platforms or communities where designers can interact, exchange ideas, and receive feedback on their work.
Read more: Magento Website Audit Checklist 2023: Don't Ignore Anything!
Importance of UX design in website development
Apparently, UX design plays a significant role in website development, and here are some common reasons why it is extremely important to most website owners:
User satisfaction. UX design frequently aims to create a positive, enjoyable user experience by considering needs, preferences, and behaviors, ensuring easy navigation, visually appealing content, and relevant content.

Usability and accessibility. UX design prioritizes usability and accessibility, ensuring website inclusivity and ease of use for diverse users. This involves intuitive navigation, clear content, and adherence to accessibility guidelines.

Goal achievement. Websites often aim to generate leads, drive sales, and provide information, and UX design aligns structure, layout, and interactions with these goals, optimizing user journeys and increasing conversion rates.

Brand perception and trust. A well-designed website positively impacts a brand's image and credibility, with UX design incorporating consistent branding elements, building familiarity, trust, and user engagement.

Conversion rate optimization. UX design websites usually optimize user journeys, reduce barriers, and optimize call-to-action elements to increase conversion rate and achieve business objectives.

Competitive advantage. UX design can offer a competitive edge by providing a superior user experience, attracting and retaining users, increasing engagement, customer loyalty, and strengthening market position.
So, by focusing on user-centered experiences, usability, accessibility, goal achievement, brand perception, conversion rates, and competitive advantage, UX design can improve website development. Moreover, it can drive positive outcomes and contributes to businesses' success. Many designers use tools such as Webflow to build perceptive and appealing interactions. Collaboration with webflow agencies can substantially reduce this process.
Looking for
Customization & Development Services?
8+ years of experiences in e-commerce & Magento has prepared us for any challenges, so that we can lead you to your success.
Get free consultant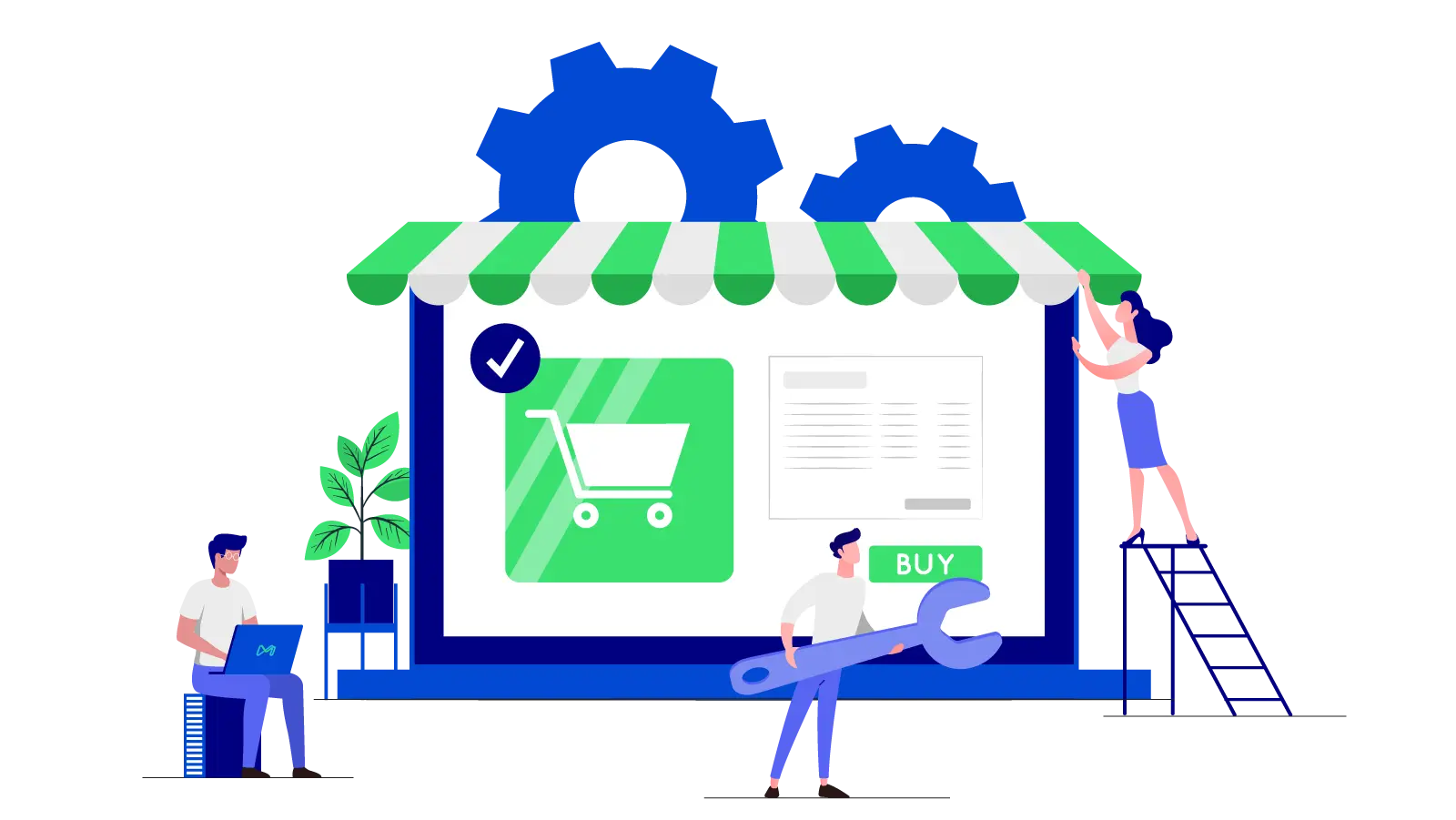 9 best UX design website inspirations
1. Mageplaza
Mageplaza is an outstanding example of a UX design website that stands out for its intuitive user experience and visually appealing interface. This company focuses on not only developing strong tools but also enhancing user experience, demonstrating its knowledge of e-commerce.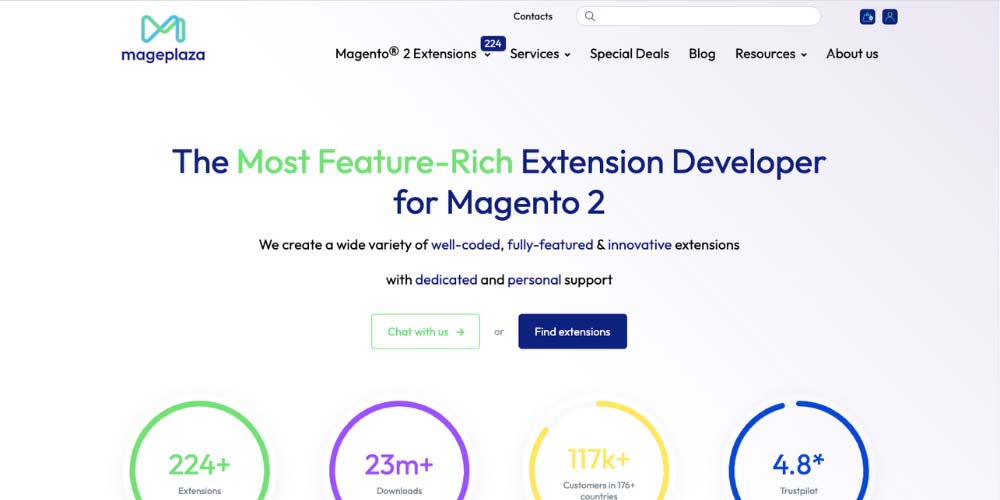 Mageplaza's website stands out with its clear, purposeful design, easy navigation, and color scheme. Also, its whitespace effectively organizes content, allowing users to focus on essential elements and enjoy a soothing color scheme.
Moreover, this website prioritizes user needs with a user-centric approach. Its prominent navigation and logical categories make it easy for users to find products and information. Search functionality is also accessible, allowing quick access to specific items or resources.
Mageplaza's product presentation is carefully detailed as well, with consistent layouts and concise descriptions showcasing features, benefits, and compatibility. The company's focus on detail ensures comprehensive information about its extensions and solutions.
2. Airbnb
Airbnb is an excellent example of a user-centric website that prioritizes exceptional user UX design. Through its user-friendly website, Airbnb transformed the travel and accommodation industry by connecting guests and hosts and providing an easy, pleasurable experience.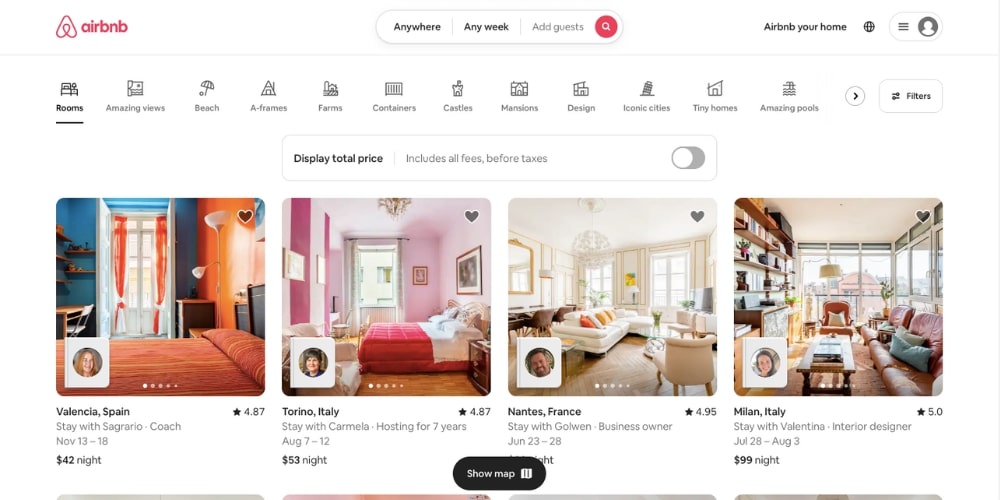 A simple, intuitive interface characterizes Airbnb's UX design, ensuring users feel at ease. The homepage features a search bar, enticing images, and personalized recommendations, enabling users to quickly find and explore their desired destinations.
Furthermore, its UX design also features high-quality images, detailed descriptions, reviews, and ratings to showcase properties for rent, enabling users to make informed decisions before booking.
Plus, this website prioritizes social proof and trust-building through verified user profiles, user reviews, and ratings. These features help build trust within the community, allowing hosts and guests to share information and experience with others.
3. Grammarly
Grammarly is a user-centric UX design website with innovative features, which enhance the writing experience. Its user-friendly interface, intelligent algorithms, and diverse tools make it a popular platform for improving writing skills.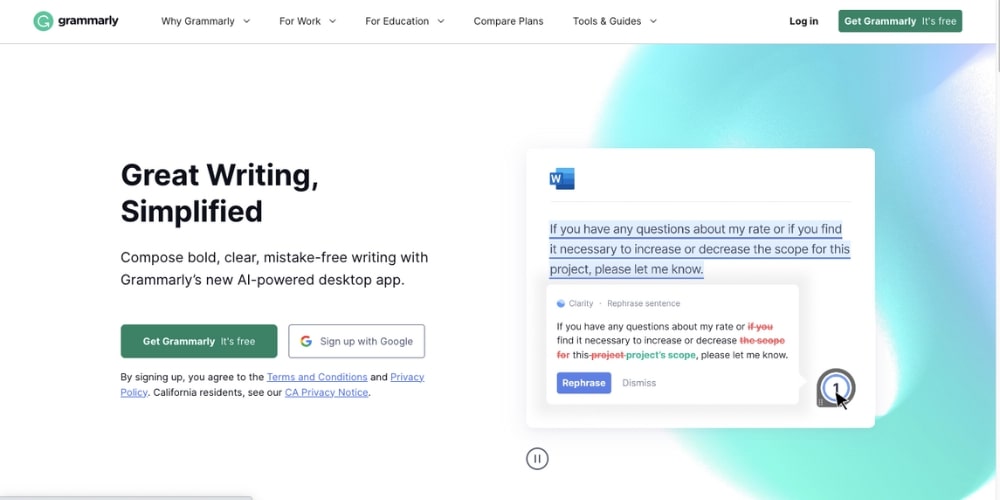 Grammarly succeeds in being user-centric and flexible to its wide range of users. The website is designed to ensure an excellent user experience for everyone, including authors who are professionals, students, and casual users.
Moreover, Grammarly goes beyond basic grammar checking by providing insightful suggestions to improve writing quality and clarity. It explains grammar, helping users understand the reasons behind changes and educating them on proper writing conventions.
Also, its tone detection feature analyzes text tone and offers suggestions for alignment with the intended audience or purpose, making it helpful in writing emails, essays, and blog posts.
4. Apple
Apple's website is one of the best inspirations of excellent UX design, combining attractive design, simple navigation, and educational content for an engaging online visit.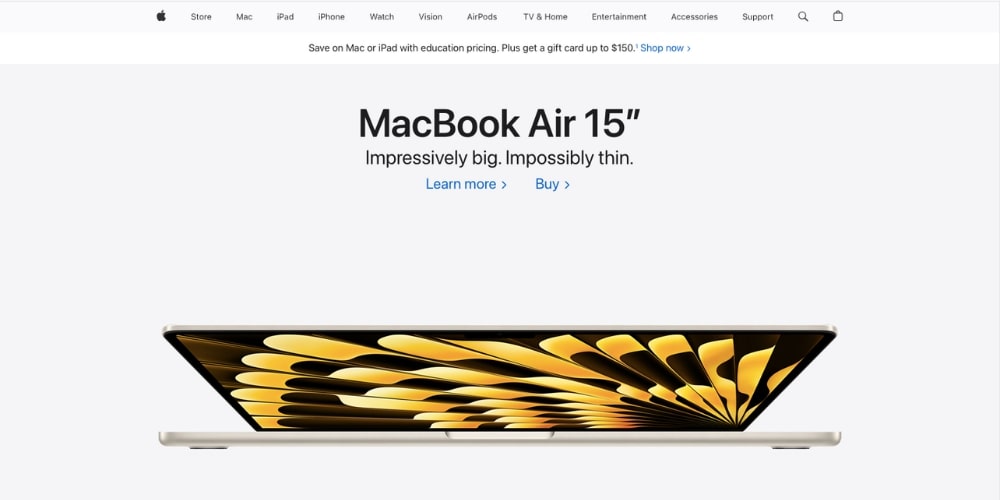 First, Apple's website features a minimalist design with white space, crisp typography, and high-quality product imagery, which allows users to focus on essential elements.
Also, this UX design website emphasizes responsiveness, ensuring consistent and optimized experiences across various devices, ensuring a suitable adaptation to screen sizes and resolutions.
In addition to its visual and navigational excellence, for user diversity and simplicity of use, this website prioritizes accessibility, following industry standards, and using alternative text and keyboard navigation.
5. Trello
Regarding the best UX design websites, Trello, a popular project management and collaboration tool, must be on the list.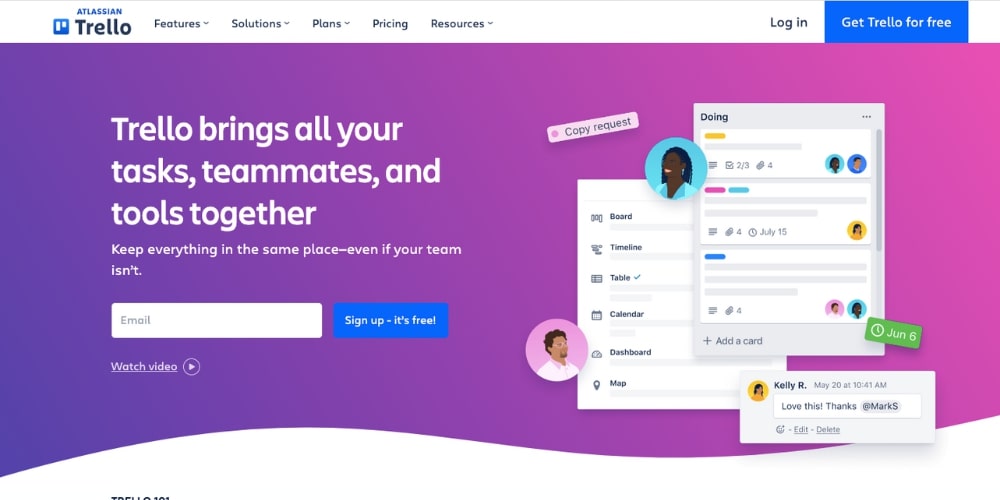 Trello's UX design prioritizes simplicity and ease of use, with a visually appealing, uncluttered layout and intuitive card-based system for organizing tasks and information without extensive tutorials or documentation.
Trello also utilizes visual hierarchy to guide users, with distinct cards representing tasks, items, and clear headings, labels, and tags for quick project identification.
Moreover, its drag-and-drop functionality enables users to move cards across lists or boards, enhancing project management and collaboration.
6. Slack
Slack is a popular communication platform with powerful messaging features and a well-crafted UX design, featuring an intuitive interface and thoughtful interactions for an enjoyable experience.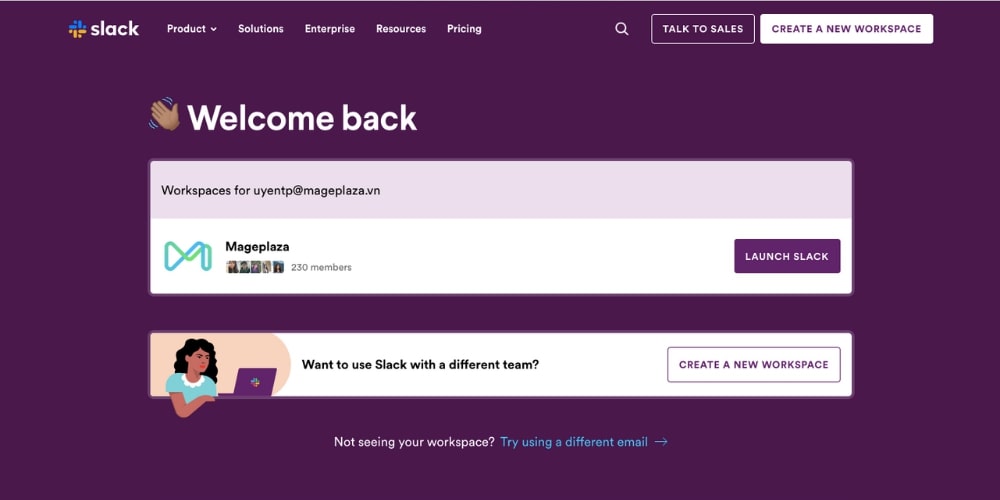 As we can see, this website has a clear, logical structure for easy navigation, with prominent main navigation and a well-defined information hierarchy for quick access.
Also, its minimalist design eliminates clutter, offers a visually pleasing experience, and uses contrasting colors for attention. Additionally, clear labels and recognizable symbols enhance usability and reduce cognitive load.
Furthermore, Slack gives accessibility a priority in its user experience design to ensure platform usability for a range of users. The platform is inclusive since it follows standards like logical arrangement, descriptive alt tags, and color contrast.
7. Pinterest
Pinterest, launched in 2010, is a popular visual discovery platform with millions of active users. Its success is attributed to its intuitive design, consistent interactions, and personalized recommendations.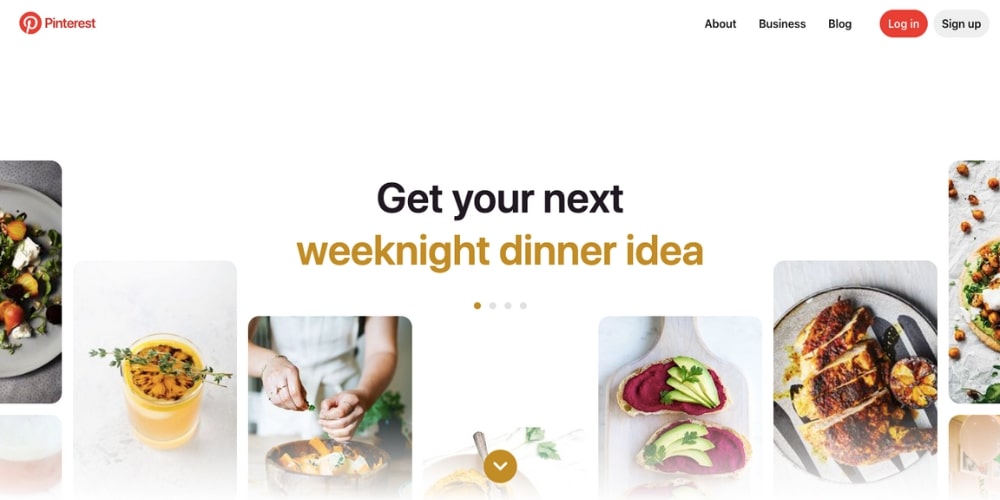 It is clearly shown that Pinterest's UX design prioritizes visual appeal, using high-quality images, vibrant colors, and a clean layout for an engaging, user-friendly experience.
In addition, the search bar at the top, auto-suggest, filters, and categories on Pinterest's user interface makes it simple and convenient for users to explore and analyze information.
Its UX design also prioritizes content organization and management, allowing users to create boards and categorize pins based on interests. Hence, this personalization and visual organization sets it apart from other platforms.
8. Spotify
Spotify is a successful UX design website, which provides an intuitive, user-friendly interface for music streaming, focusing on key aspects for immersive experiences.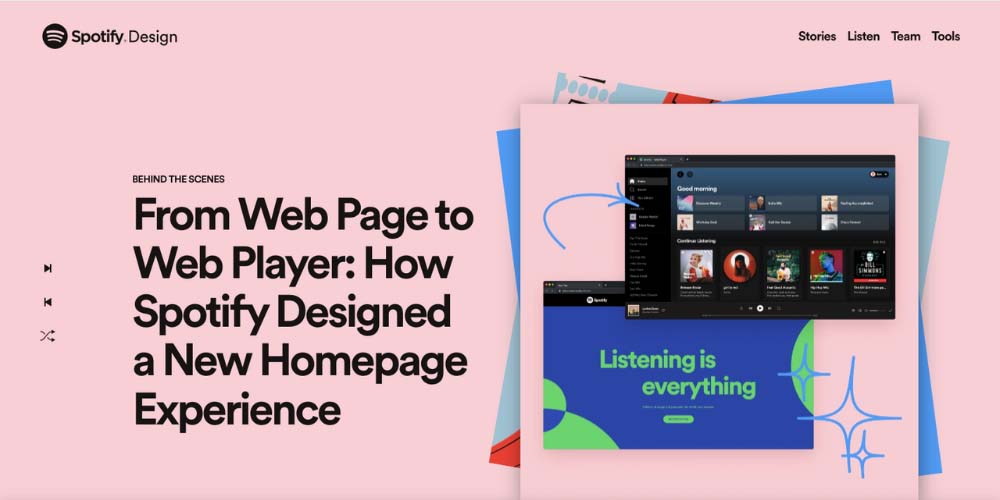 Spotify prioritizes user needs and preferences, offering personalized experiences by analyzing habits and providing customized recommendations. The platform's design also prioritizes user engagement, ensuring a satisfying and engaging experience.
Moreover, Spotify's intuitive interface features familiar icons and labels for easy navigation, with a logical main menu for Home, Search, Library, and Podcasts, ensuring a consistent browsing experience.
Also, Spotify's personalized recommendations feature utilizes advanced learning techniques to analyze user behavior, providing customized playlists, daily mixes, and weekly discoveries, enhancing engagement and excitement.
9. Paypal
PayPal, a leading online payment platform, prioritizes user experience through practical UX design principles, ensuring smooth, intuitive interactions for millions of users worldwide.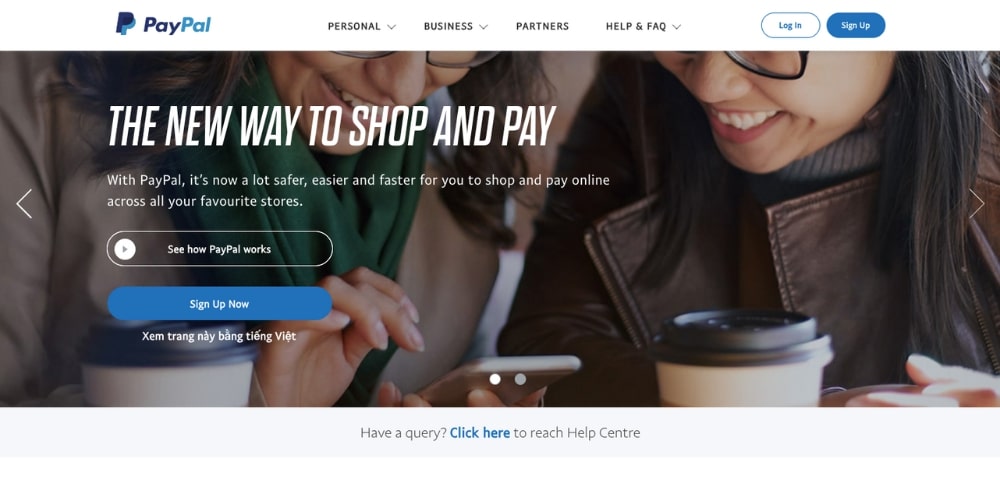 First, users may complete activities more quickly because of PayPal's user-friendly interface, which features a clear, simple design and prominent displays of key features like sending and receiving money.
In addition, PayPal prioritizes mobile devices in its app and website, ensuring seamless user experience on smartphones and tablets with responsive design and varying screen sizes.
Last but not least, PayPal prioritizes providing users with comprehensive tools, including frequently asked questions, tutorials, and contact methods, ensuring quick responses to questions and issues.
Why you should use Mageplaza development services?
If ​​you are still searching for a development service provider, try our services right away!
In general, there are plenty of considerable reasons to think about employing Mageplaza development services. Here are a few significant points:
Expertise. We specialize in developing Magento solutions with experienced developers, delivering high-quality, customized solutions for leading e-commerce platforms.

Customization. Our development services offer customized solutions for businesses and organizations, ensuring alignment with their goals and objectives, including extensions, themes, and integrations.

High-quality extensions. We offer high-quality Magento extensions focusing on functionality, reliability, and performance, enhancing store features and capabilities without compromising quality.

Proven track record. Mageplaza has a strong track record of successful projects. We have worked with businesses of all sizes, from small startups to large enterprises, and have consistently delivered solutions that meet or exceed client expectations.

On-going support. We provide ongoing support and maintenance services for Magento stores, ensuring smooth operation through timely updates, bug fixes, security patches, and compatibility enhancements.
Your specific requirements will determine which development service provider you choose, so give us a chance to meet all of your needs!
Conclusion
To sum up, it is evident that UX design plays a significant role in website development. Throughout this article, we have introduced, investigated, and provided examples of excellent UX design websites.
Always remember that prioritizing UX design is extremely essential for your website because it enhances user experience by reducing abandonment rates, user frustration, and conversion possibilities.
Investing in building a UX design website is an investment for your company's success because a well-designed website is not only visually attractive but also acts as a powerful tool to achieve your business goals and meet the evolving needs of your users.
Website Support
& Maintenance Services
Make sure your store is not only in good shape but also thriving with a professional team yet at an affordable price.
Get Started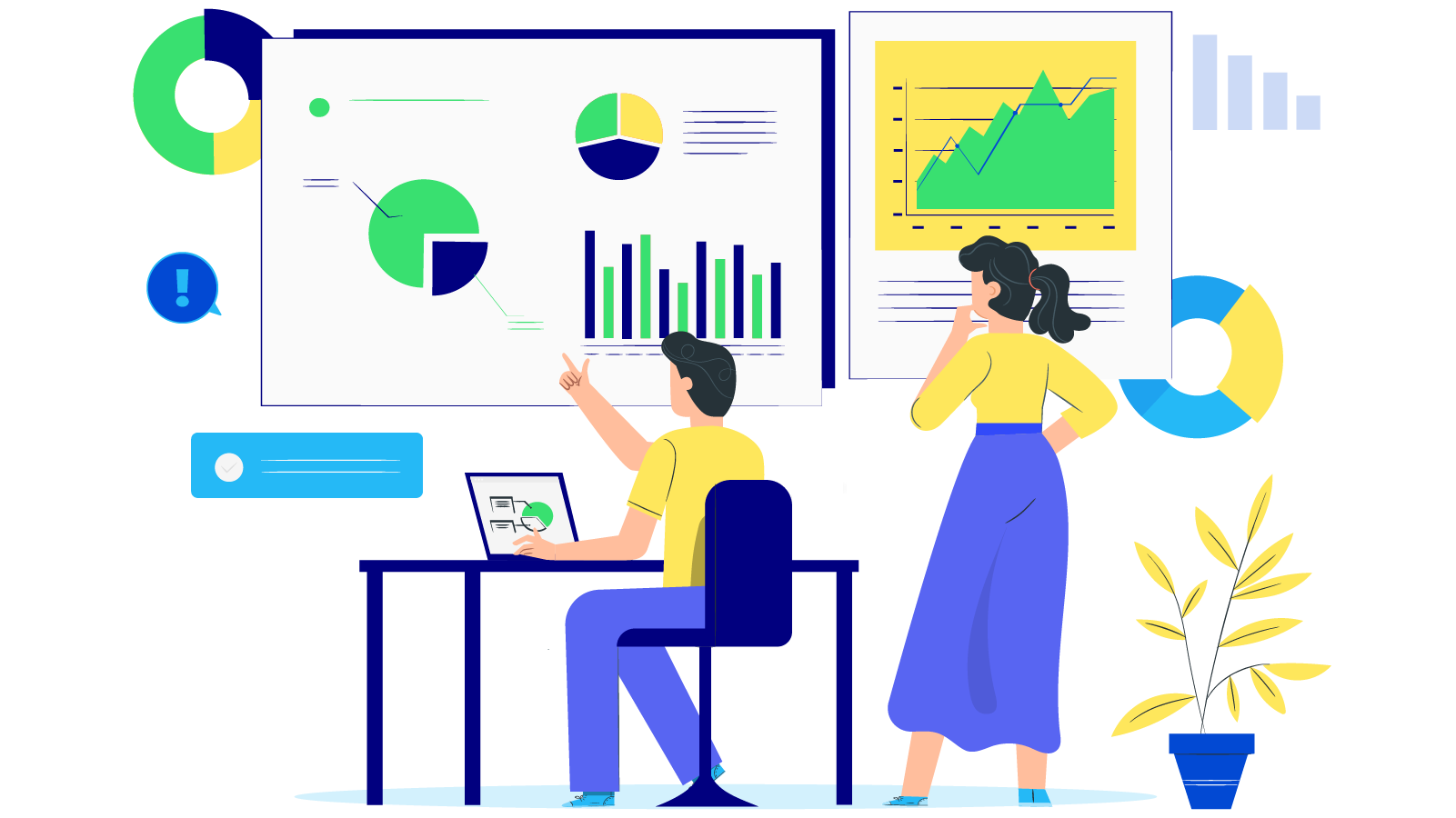 New Posts



Subscribe
Stay in the know
Get special offers on the latest news from Mageplaza.
Earn $10 in reward now!