Top 15 Shopify Developer Agencies & How to Choose The Best One
Experienced E-commerce Agency for

Magento/ Adobe Commerce/ Shopify/ Shopware

Development
Building a Shopify store is among the most common choices for business owners who want to shift their business to the online platform. However, creating a Shopify store on your own is not easy. That's why you need the help from experts in this field.
For this reason, in today's article, we will provide you with a list of reliable Shopify developer agencies as well as a strategy to help you choose the best one for your organization. 
Table of contents: 
What is a Shopify developer agency?
A Shopify developer agency, also known as a Shopify development agency or Shopify partner agency, is a professional organization or company that specializes in providing different services related to the Shopify e-commerce platform. 
These agencies comprise skilled and experienced developers, designers, project managers, and other experts who work collaboratively to assist businesses and entrepreneurs in establishing and optimizing their online stores on the Shopify platform.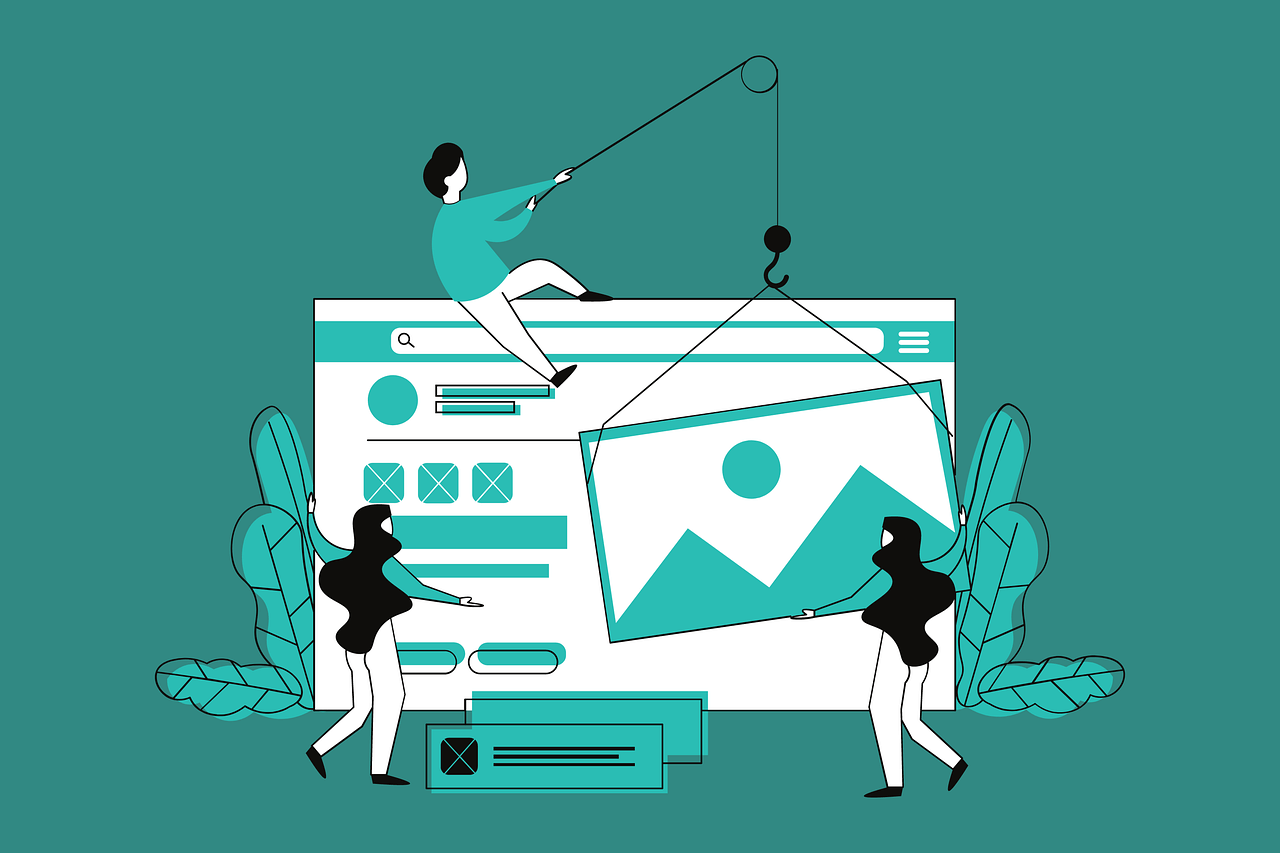 Shopify developer agencies are typically Shopify Partners, which means they have a direct relationship with Shopify and access to various resources, including early access to new features, beta testing opportunities, and dedicated support. 
Businesses often collaborate with these agencies to leverage their expertise and ensure the success of their e-commerce ventures on the Shopify platform.
When and why should you hire a Shopify developer agency? 
You should consider hiring a Shopify developer agency when you need specialized expertise in setting up, customizing, or optimizing your Shopify store. 
Whether you're launching a new store, seeking to enhance an existing one or require tailored solutions such as custom app development or complex integrations, a Shopify developer agency brings a depth of knowledge and experience to the table.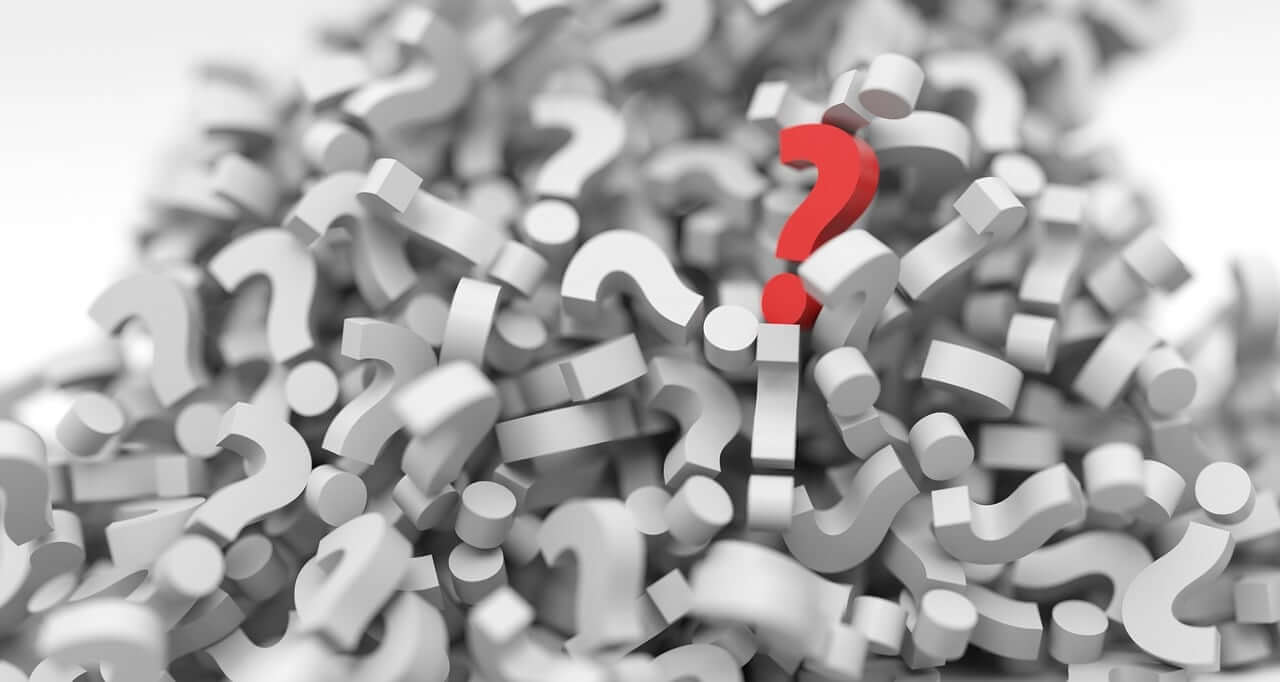 These agencies can save you time, ensure your store is professionally designed and fully functional, troubleshoot technical issues, provide strategic guidance for growth, and offer ongoing support and maintenance. 
In essence, they serve as invaluable partners in harnessing the full potential of the Shopify platform to drive your e-commerce business forward. Here are some reasons for hiring a Shopify developer agency:
Expertise

: Shopify developer agency specializes in the platform, possessing in-depth knowledge and experience to handle various aspects of store setup, customization, and optimization.

Custom Solutions

: They can create tailored solutions, including custom themes, apps, and integrations, to meet your unique business needs.

Time and Efficiency

: Agencies can save you time by efficiently setting up your store, troubleshooting technical issues, and providing ongoing maintenance.

Professional Design

: They ensure your store has a professional and visually appealing design aligning with your brand.

Strategic Guidance

: Shopify developer agency provides strategic advice on e-commerce best practices and growth strategies.

Technical Support

: You receive ongoing technical support to keep your store running smoothly.

Access to Resources

: As Shopify Partners, agencies have access to valuable resources and early access to new features.

Multi-Channel Integration

: They can help you expand your sales channels and integrate with other platforms.
Top 15 Shopify developers agency for hire
1. Mageplaza
Mageplaza is one of the top Shopify development and custom development service providers. If you opt for Mageplaza as your Shopify developer agency, you open the door to tailored solutions, whether expanding your Shopify store's capabilities or personalizing its theme. 
With nearly 10 years of expertise, Mageplaza's Shopify specialists possess the skills and insights needed to enhance your e-commerce venture. They can craft bespoke designs, adapt your Shopify store to offer unique user experiences, and seamlessly integrate third-party apps for added functionality.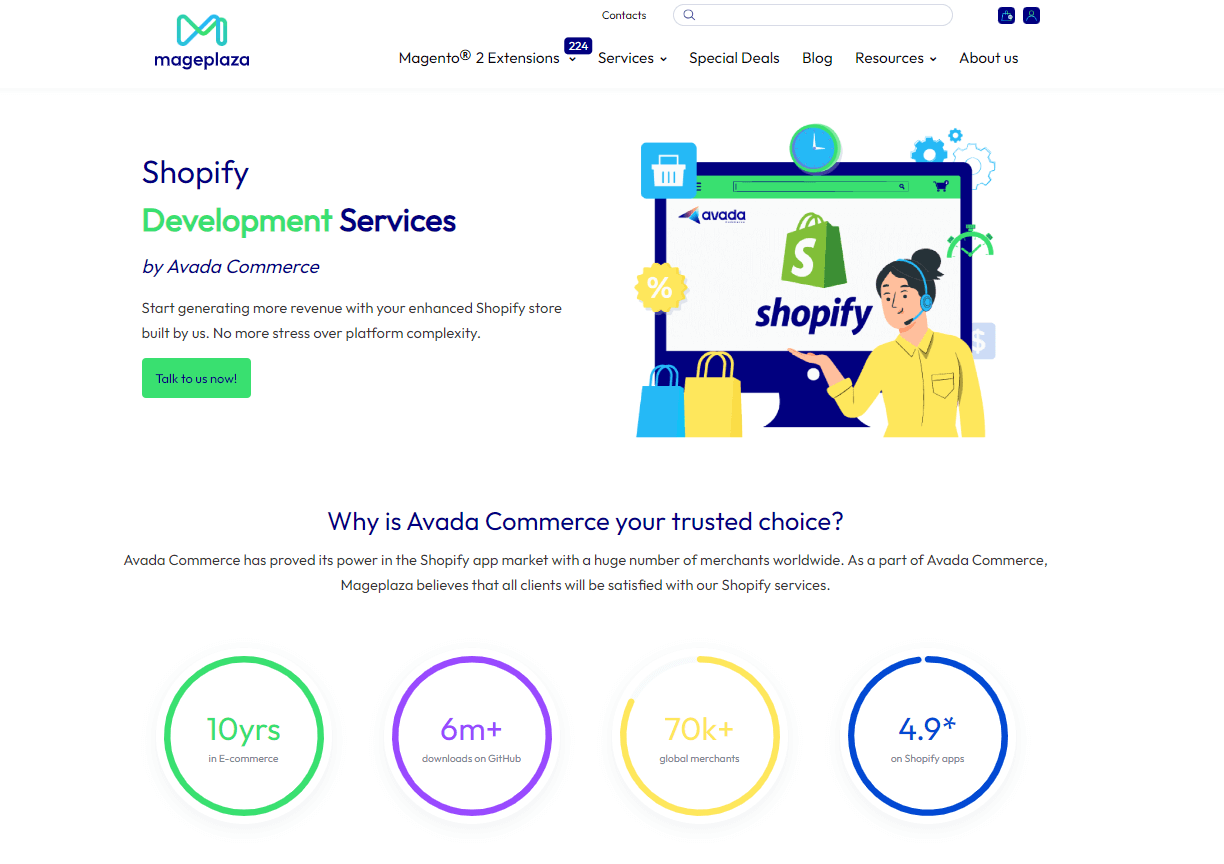 By hiring Mageplaza's experienced Shopify developers, you'll gain professionals who not only comprehend your needs but also unlock the full potential of your Shopify store, propelling it to new heights.
Mageplaza places paramount importance on client satisfaction. Consequently, Mageplaza consistently provides engagement and hiring models that align precisely with the unique requirements of its customers. When choosing Mageplaza as your Shopify developer agency, Mageplaza's Shopify developers will help you with:
Shopify theme development

Shopify API integration

Shopify support and maintenance services

Shopify speed and performance optimization

Shopify E-commerce development

Shopify app development and customization

Shopify migration services

Shopify SEO services

Shopify Plus enterprise services
CONSULT WITH SHOPIFY EXPERTS FOR FREE NOW
2. Netalico Commerce
Netalico is a results-driven e-commerce development agency that assists Shopify merchants in every aspect of their online stores. The team excels in constructing fast-loading, high-converting websites for businesses of all scales. 
Netalico's core principles revolve around crafting intelligent, adaptable code, designing data-informed, conversion-centric interfaces, and delivering swift, personalized support to their clients. They focus on ensuring businesses have the tools and expertise needed to succeed and grow in the e-commerce landscape.
When choosing Netalico as your Shopify developer agency, Netalico's Shopify developers will help you with:
Shopify Development

Maintenance & Management

UX Design & CRO
3. Xfive
Xfive is a forward-thinking digital product agency with a strong emphasis on assisting businesses in expanding their online presence and transforming their ideas into tangible realities. 
With a history spanning over 18 years, Xfive has been a trusted partner for startups, agencies, and established enterprises, offering services in application development, e-commerce solutions, and website development, as well as ongoing maintenance and scalability.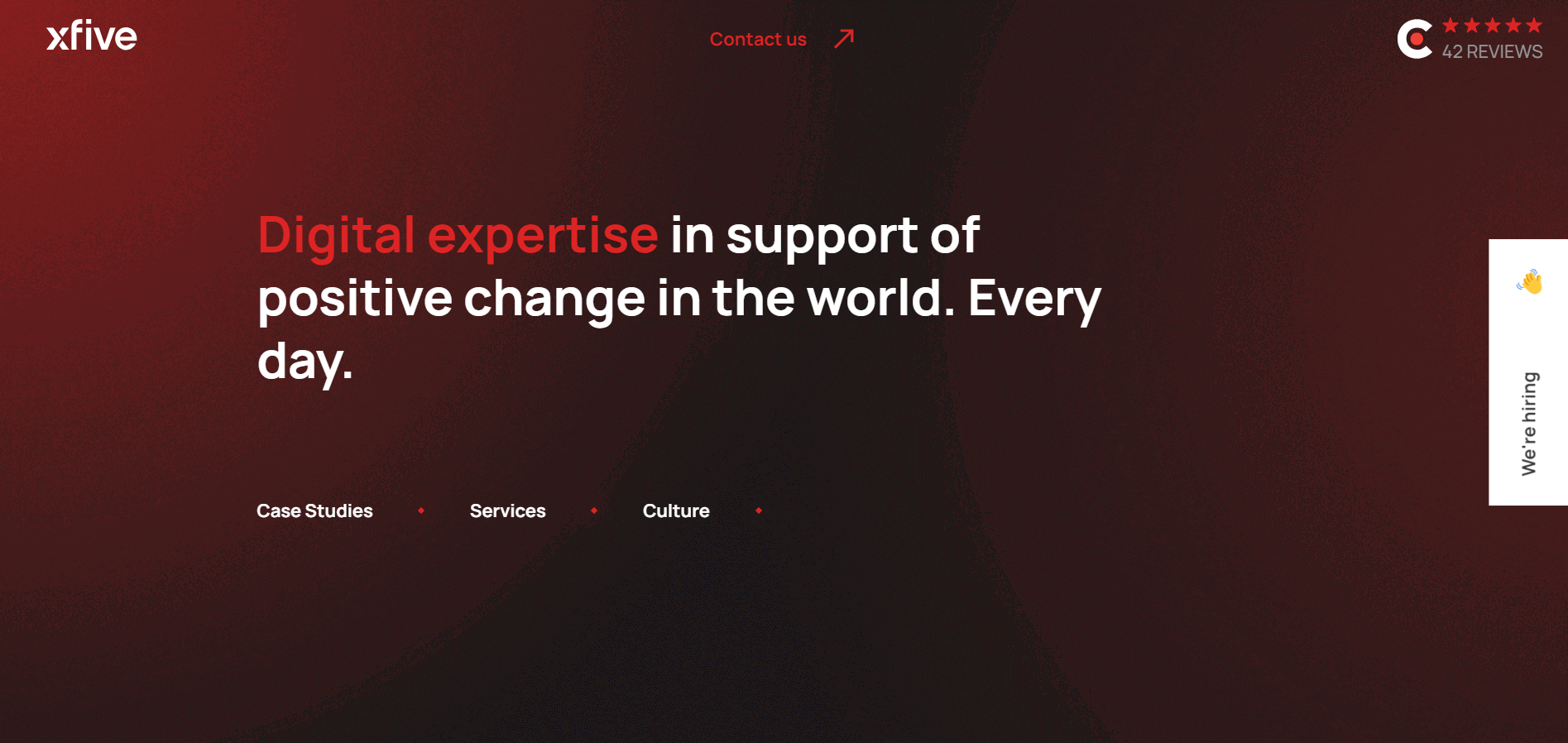 Their overarching mission revolves around creating digital experiences centered on human needs, ultimately helping their clients achieve their online objectives. The Xfive team is guided by a deep commitment to their craft and a drive for positive change in the digital world, and these values underpin everything they do.
When choosing Xfive as your Shopify developer agency, Xfive's developers will help you with:
Web Development

E-Commerce Development

Web Design
4. Storm Brain
Storm Brain is a prominent full-service digital agency that excels in crafting and executing digital marketing initiatives, brand strategies, UI/UX design, and web and e-commerce development projects. 
With a track record of receiving accolades, their expert team employs innovative approaches to captivate audiences, convey brand identity, underscore significance, maximize conversions, and foster business expansion and prosperity.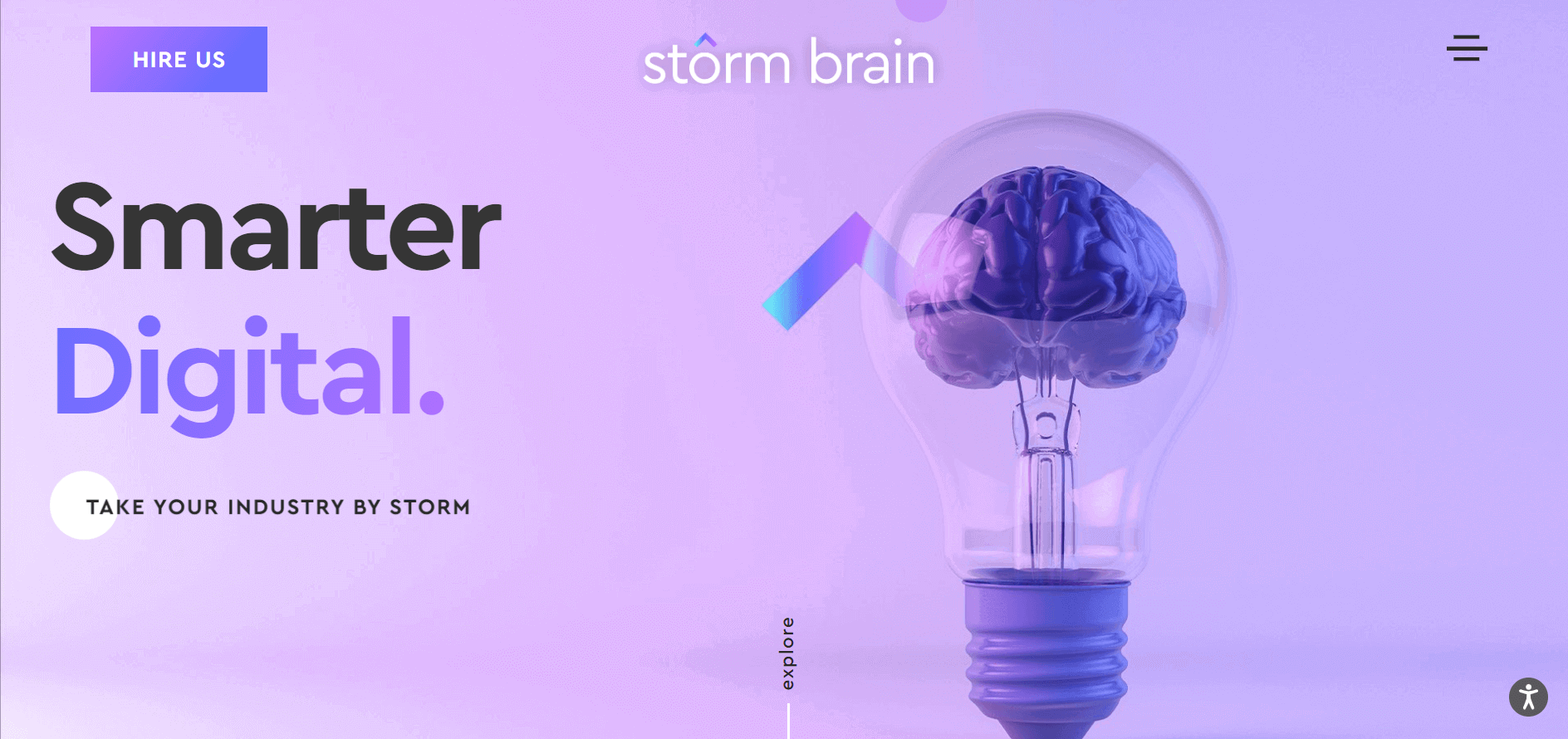 In particular, Storm Brain empowers businesses to reimagine and distinguish themselves by leveraging brand strategy and creative design, propelling growth through bold online marketing and advertising campaigns. Their commitment lies in helping businesses stand out and flourish in the digital landscape.
When choosing Storm Brain as your Shopify developer agency, Storm Brain's developers will help you with:
User experience design (UI/ UX)

Website Development

Content Strategy

eCommerce Web Design

Mobile Responsive Design

Website Maintenance & Management

Managed Website Hosting
5. Uran Company
Established in Ukraine back in 2006, Uran Company quickly gained a reputation as a top-tier full-stack software development firm. Presently, the company operates in Bulgaria under the name Uran Company and in the United States as Uplanet Inc.
Uran Company is dedicated to the mission of transforming concepts into robust software solutions, enhancing the online presence of its client's businesses, and facilitating the achievement of their digital transformation goals.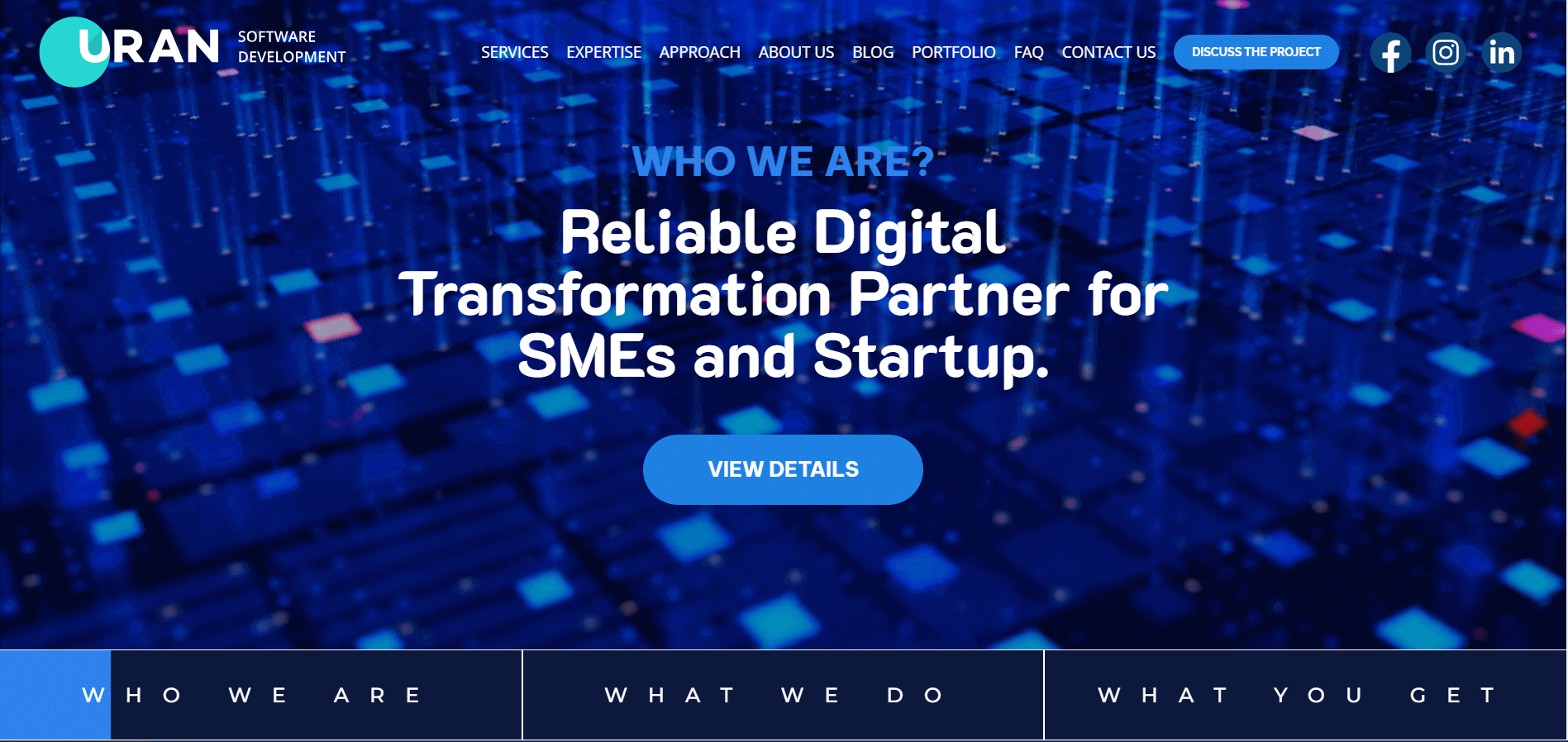 Over the years, Uran Company has successfully delivered many projects spanning a wide range of industries, including eCommerce, Healthcare, FinTech, Livestreaming, Education, and many others.
When choosing Uran Company as your Shopify developer agency, Uran Company's developers will help you with:
Custom Full-scale eCommerce Development

Shopify App Development – Public & Private

Themes Building

Responsive Web Design

eCommerce Maintenance and Support

Shopify App Customization

Custom Themes with Theme.Liquid

SEO Optimization
6. Icreon
Icreon is a cutting-edge agency specializing in digital transformation and enhancing customer experiences. At Icreon, human-centered experience design and innovation with large-scale engineering capabilities are combined. 
Icreon has collaborated with top Fortune 500 companies, non-profit organizations, and associations, offering comprehensive digital transformation services and creating acclaimed websites, software solutions, and remarkable digital encounters.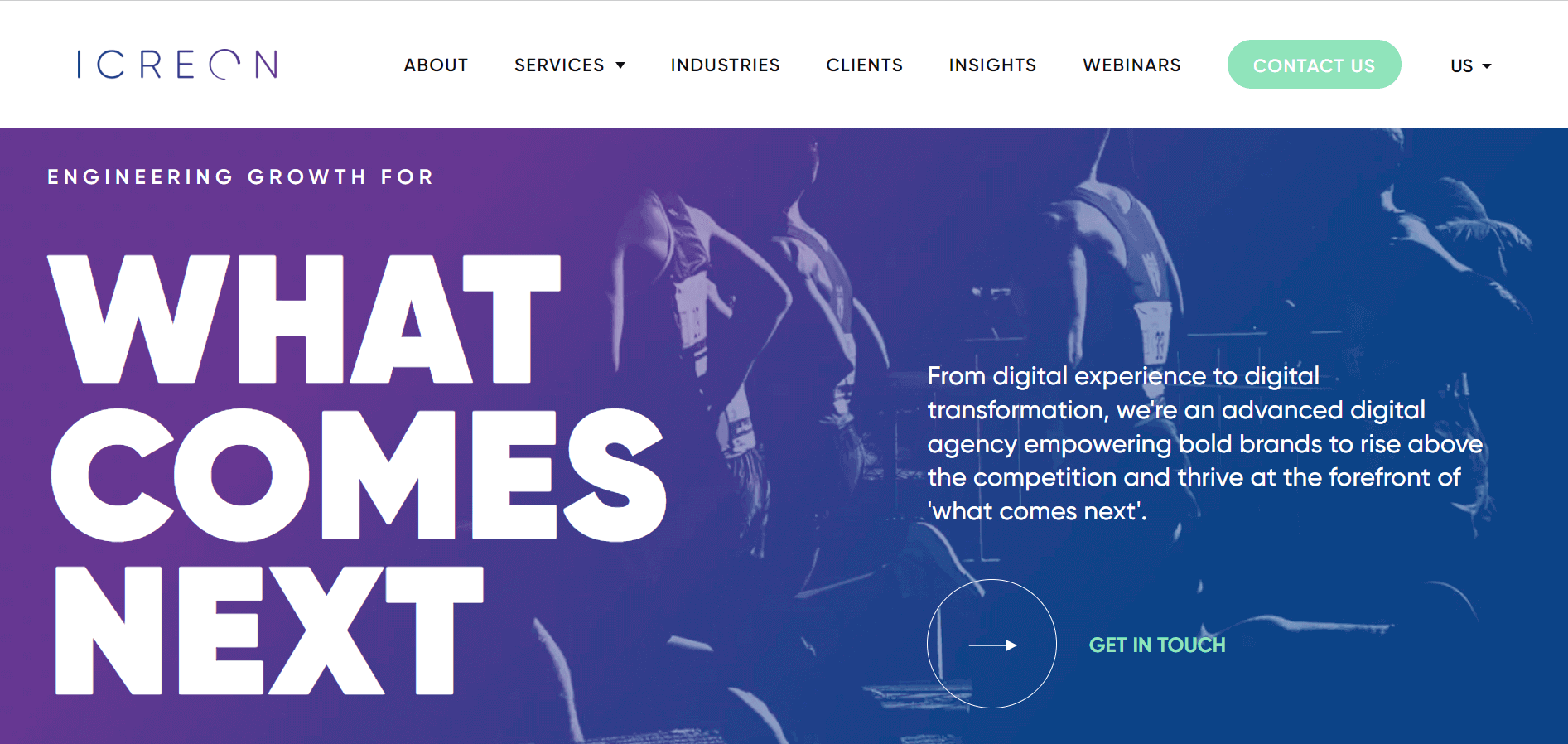 Icreon's multidisciplinary teams in consulting, engineering, and design not only possess the capacity to scale up projects but also offer strategic guidance, enabling faster market delivery. This approach ensures immediate and sustainable value, ultimately helping businesses gain a competitive edge.
When choosing Icreon as your Shopify developer agency, Icreon's developers will help you with:
Software Development

Product Engineering

IoT Connected Solutions

Emerging Technology

Mobile Application Development

Website Development
7. Bukwild
Established in 2001, Bukwild has emerged as a prominent player in crafting acclaimed digital experiences for a diverse range of brands, spanning from global giants to small businesses, from beloved names to pioneering innovators.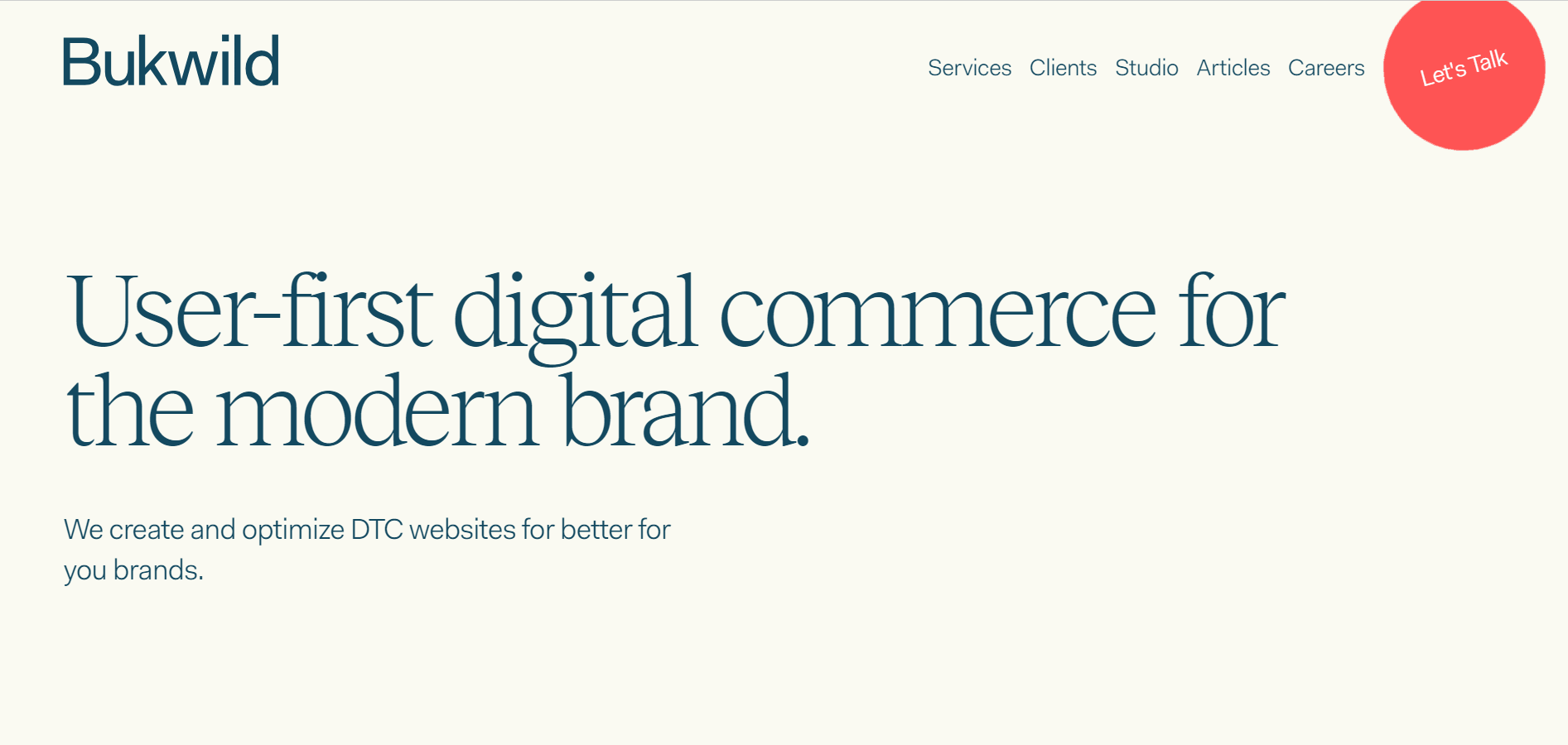 Leveraging over two decades of digital proficiency, Bukwild guides its clients across various engagement realms. These encompass digital transformation initiatives, digital commerce projects, the development of brand-centric websites, and the continuous optimization process to ensure sustained success.
When choosing Bukwild as your Shopify developer agency, Bukwild's developers will help you with:
E-Commerce Development

UX/UI Design

Web Design

Web Development
8. Solo Media Group
Solo Media Group is a dedicated team of web developers specializing in assisting Shopify and Shopify Plus merchants in accomplishing their objectives. Solo Media Group does this through a structured development process, a consultative approach to finding solutions within the Shopify ecosystem, and efficient task management that can be easily shared with merchant teams.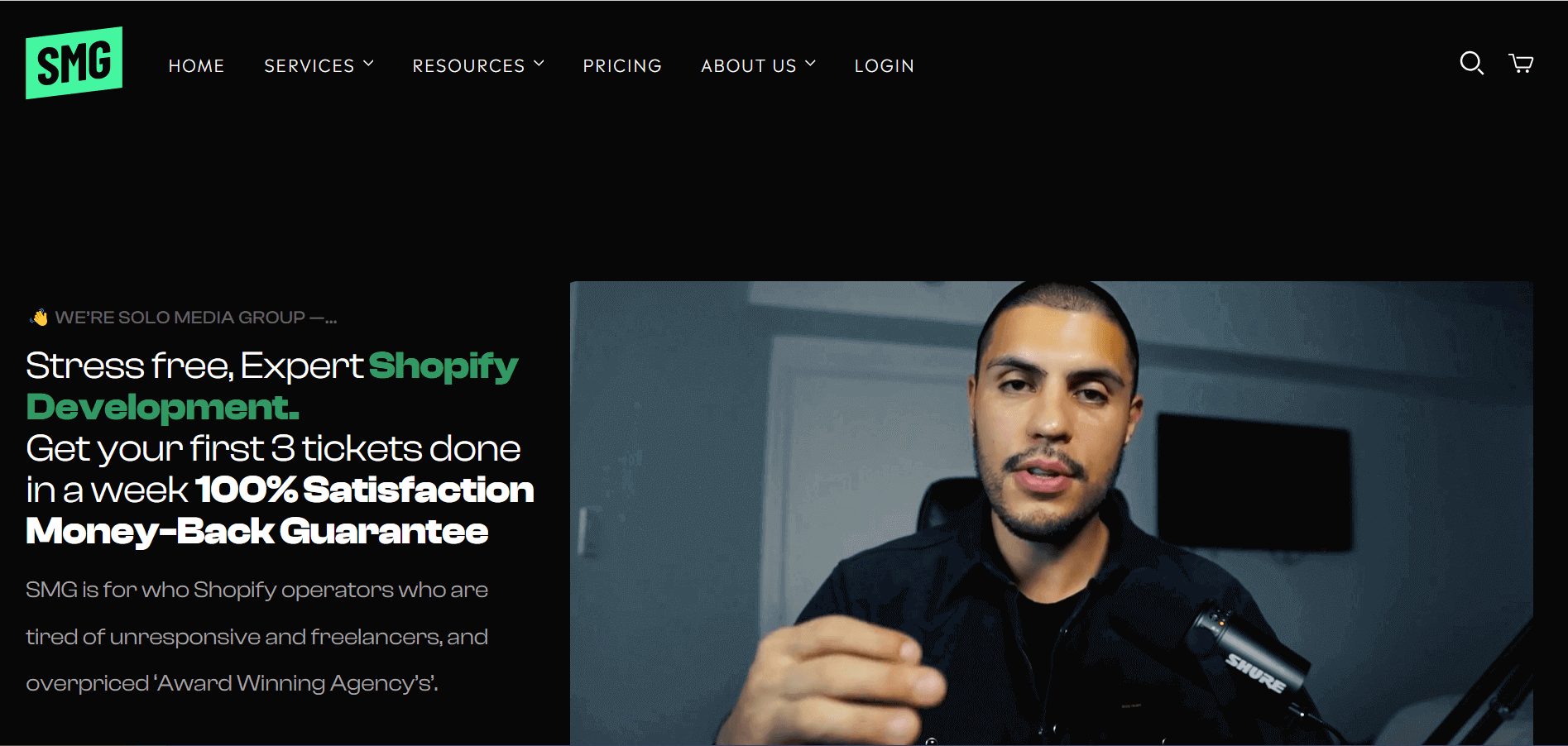 Solo Media Group understands the challenges faced by Shopify and Shopify Plus Partners when hiring developers or dealing with unresponsive and costly agencies. Solo Media Group stands out by providing exceptional communication and expertise to alleviate these headaches, ensuring a smoother and more effective collaboration for all involved parties.
When choosing Solo Media Group as your Shopify developer agency, Solo Media Group's developers will help you with:
Shopify Theme from the Ground up

Technical SEO – Onpage SEO Edits

Integrations – Third Party App Implementations

Custom Apps, Shopify, Functions, Checkout Extensions
9. Gnar
Gnar is a Software Development Company located in Boston, and what sets it apart is its commitment to offering a Bug-Free Warranty. The Gnar team comprises 100% dedicated experts based in the United States. 
These developers specialize in developing enterprise, mobile, and web applications, utilizing the most effective technologies to tackle even the most complex software challenges. Their expertise extends to React, React Native, Ruby on Rails, and various e-commerce integrations.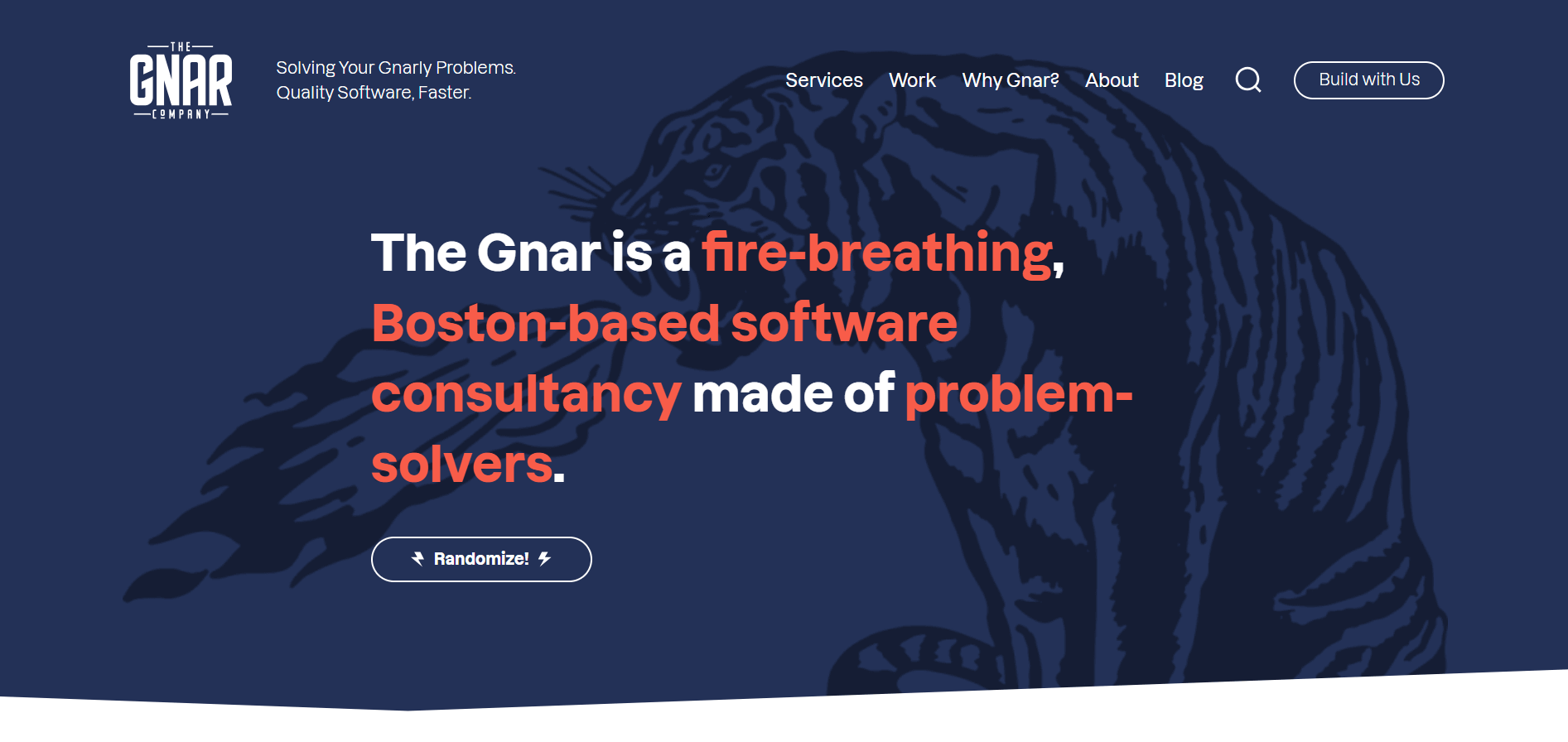 At Gnar, the team follows the Quality Software Faster Process™, which allows them to onboard quickly and deliver production-ready code by the end of the first week of engagement. With decades of experience in enterprise-level software engineering and deep product development knowledge, Gnar's Boston-based team is known for delivering high-quality code at an astonishing speed.
When choosing Gnar as your Shopify developer agency, Gnar's developers will help you with:
Custom Software Development

User Experience & Brand Design

Development Process Consulting
10. IT-Geeks
IT-Geeks is a tech-driven provider of web solutions, specializing in tailoring strategies for Shopify login and setup that are entirely focused on meeting the unique requirements of its clients. 
In the industry, IT-Geeks is recognized as a leader in crafting Shopify websites, handling customizations, store migrations, and more. Creating user-friendly websites and eCommerce Shopify stores is not just a job for IT-Geeks; it's a passion.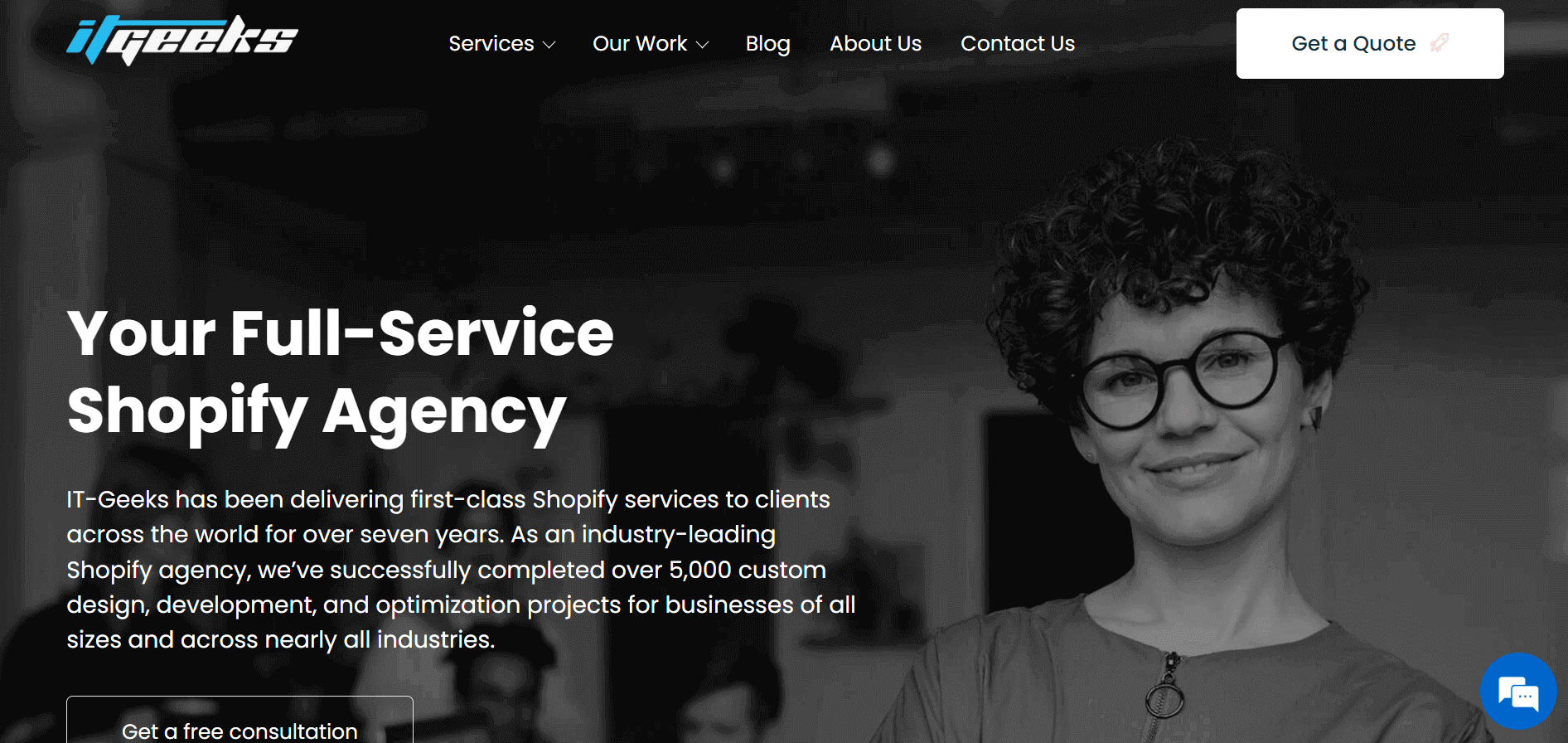 IT-Geeks goes beyond just creating solutions; it also equips organizations with the necessary tools and technologies to operate efficiently. The ultimate goal of IT-Geeks is to assist organizations in achieving their objectives, propelling their businesses forward, and reaching unparalleled levels of success.
When choosing IT-Geeks as your Shopify developer agency, IT-Geeks's developers will help you with:
Shopify Store Setup

Shopify Store Redesign

Shopify Store Migration

Shopify Store Troubleshooting

Shopify Maintenance
11. Avex Designs
Avex is an official partner agency of Shopify, headquartered in New York City. They specialize in tackling intricate technical and creative challenges for mid-market and enterprise-level brands. Avex operates as a comprehensive ecommerce agency, positioned at the intersection of technology, creativity, and culture.
As a Shopify agency partner, Avex excels in constructing and optimizing high-performing e-commerce storefronts using Shopify Plus for some of the world's most renowned brands.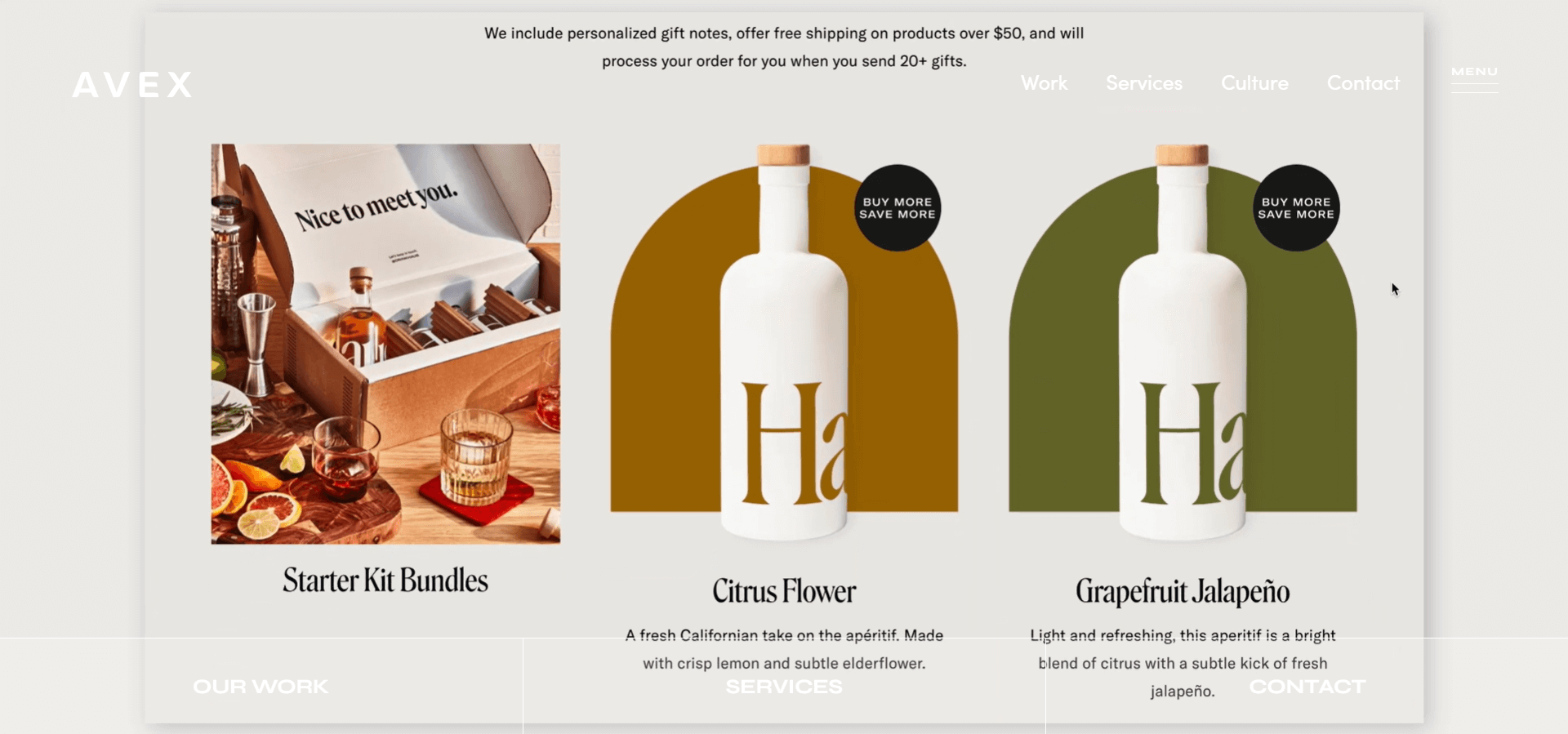 Its passion lies in collaborating with merchants to facilitate their growth through the application of design, technology, conversion rate optimization (CRO), and email marketing strategies. Avex primarily collaborates with direct-to-consumer (DTC) brands in the fashion, lifestyle, beauty, and home goods sectors.
When choosing Avex as your Shopify developer agency, Avex's developers will help you with:
UX/UI Design

E-Commerce Development

Headless Commerce

Platform Migration

International Explanation
12. Naturaily
Naturaily is a technology company based in Poland, boasting a decade-long track record in offering web design and development services. In addition to traditional services, Naturaily specializes in delivering headless eCommerce solutions.
As enthusiastic proponents of Jamstack and Headless architecture, Naturaily significantly emphasizes React.js. This technology choice enables Naturaily to construct digital platforms that are both faster, highly scalable, and adaptable.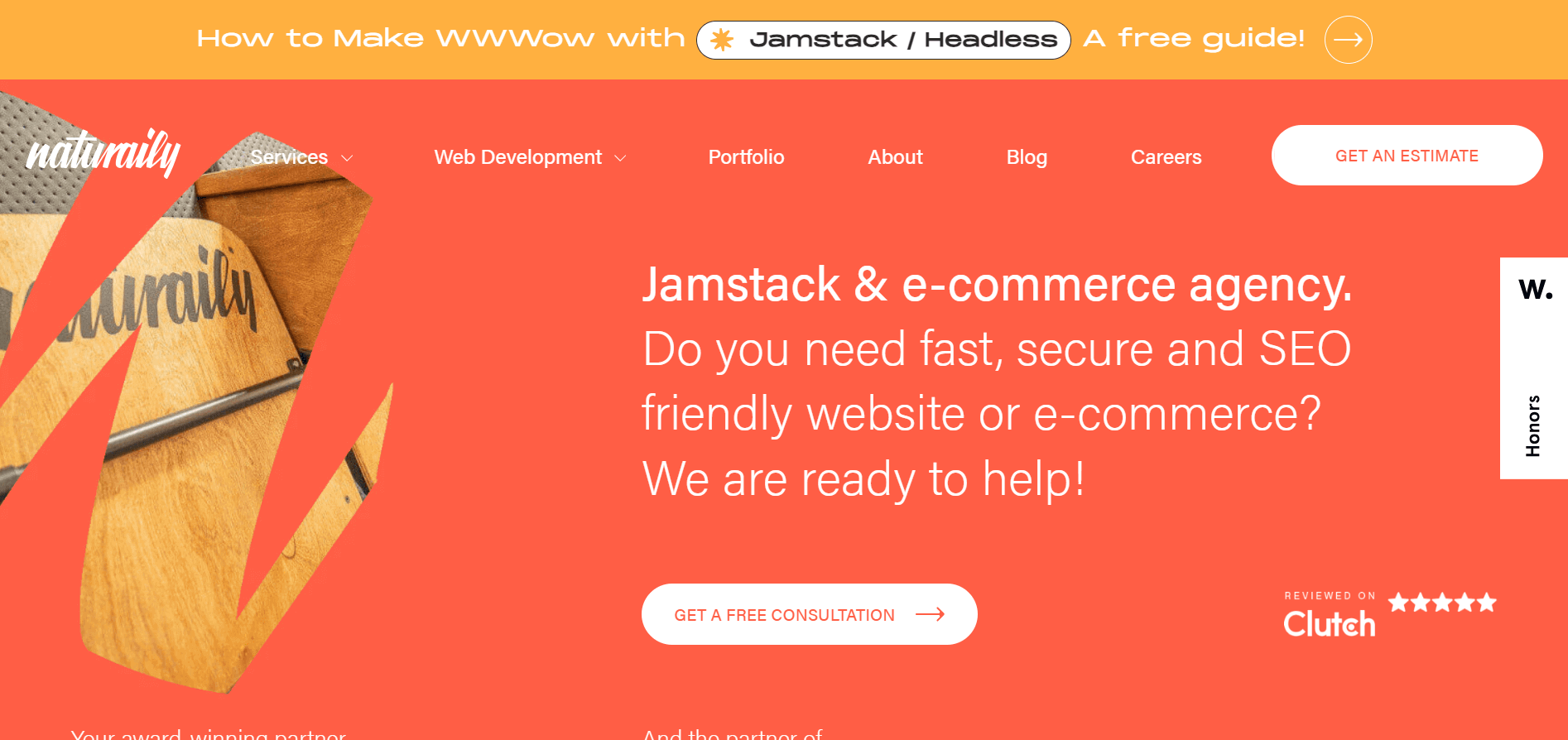 These platforms encompass websites, eCommerce storefronts, as well as various web, mobile, PWA (Progressive Web Apps), and SPA (Single Page Applications) applications. Furthermore, Naturaily has a proficient Ruby on Rails development team, further expanding their capabilities in crafting cutting-edge solutions.
When choosing Naturaily as your Shopify developer agency, Naturaily's developers will help you with:
Shopify (Re)design Services to Maximize Conversion

Integrate with Technology and Automate Manual Tasks

Shopify SEO Optimization Services to Grow Organic Traffic

Outsource Support and Development Tasks
13. WPWeb Infotech
WPWeb Infotech is a prominent eCommerce and web development company that excels in providing exceptional IT solutions to a wide spectrum of businesses worldwide, including startups, small enterprises, medium-sized companies, and large corporations. With a reputation for trustworthiness, WPWeb Infotech is the preferred choice for outsourcing developers skilled in the latest technologies.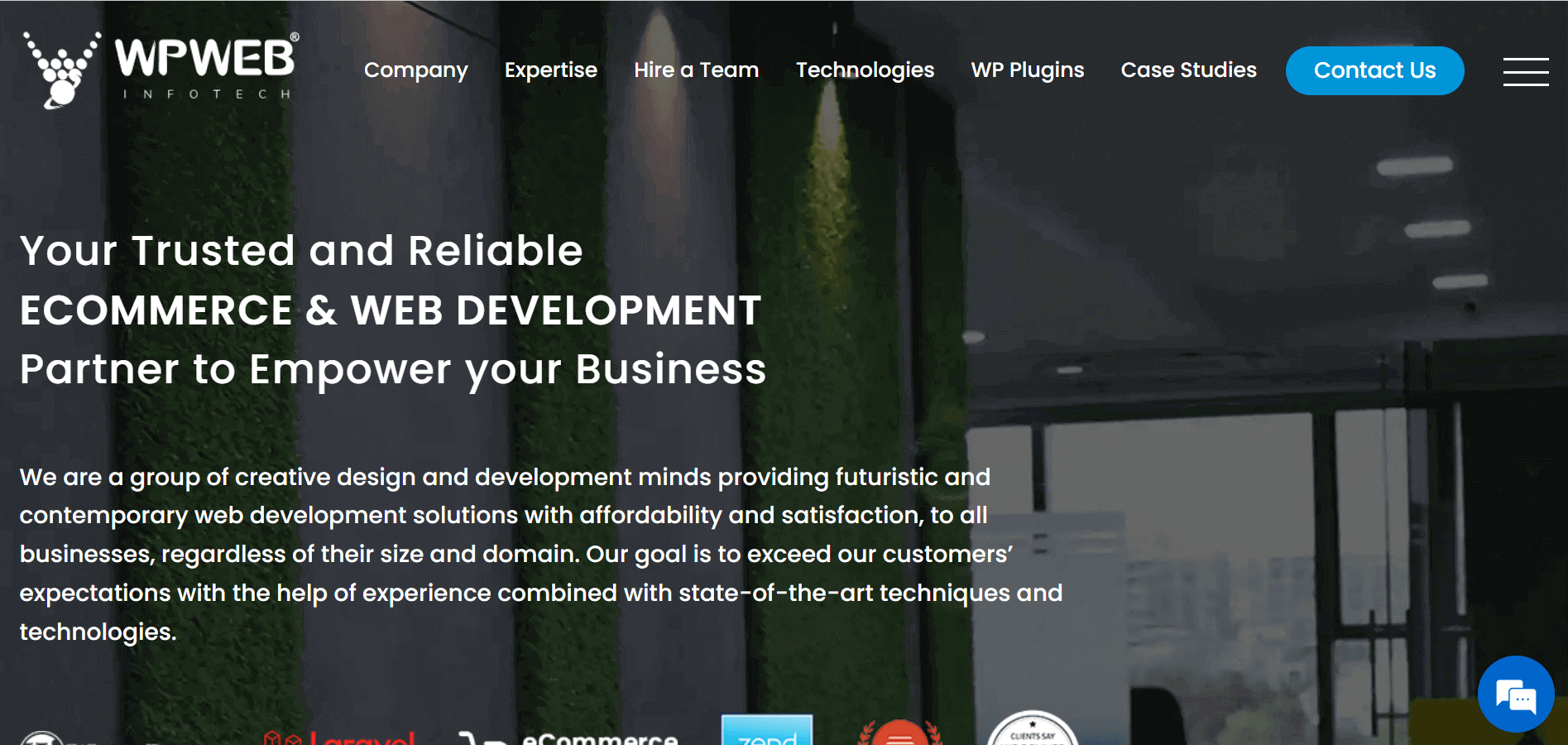 WPWeb Infotech's expertise encompasses a diverse range of trending technologies, including PHP, WordPress, Laravel, CodeIgniter (CI), Shopify, Magento, React, Angular, Node.js, Drupal, Ruby on Rails, Android, Flutter, iOS, and more. 
In a relatively short timeframe, WPWeb Infotech has established itself as a leading web development firm in India, distinguished by its capacity to deliver high-quality IT solutions to a global clientele.
When choosing WPWeb Infotech as your Shopify developer agency, WPWeb Infotech's developers will help you with:
Custom Shopify Theme Development

Shopify Theme Development

Shopify App Development

Shopify Payment Gateway Integration

Shopify Ecommerce Development

Shopify Maintenance and Support

Shopify Migration and Services

Shopify Search Engine Optimization Services
14. Alian Software Inc
Alian Software is a renowned global IT brand and a highly-rated IT services agency known for its excellence in delivering innovative software solutions. At Alian Software, the team provides a wide spectrum of comprehensive and customized IT solutions using various cutting-edge technologies to cater to a diverse clientele.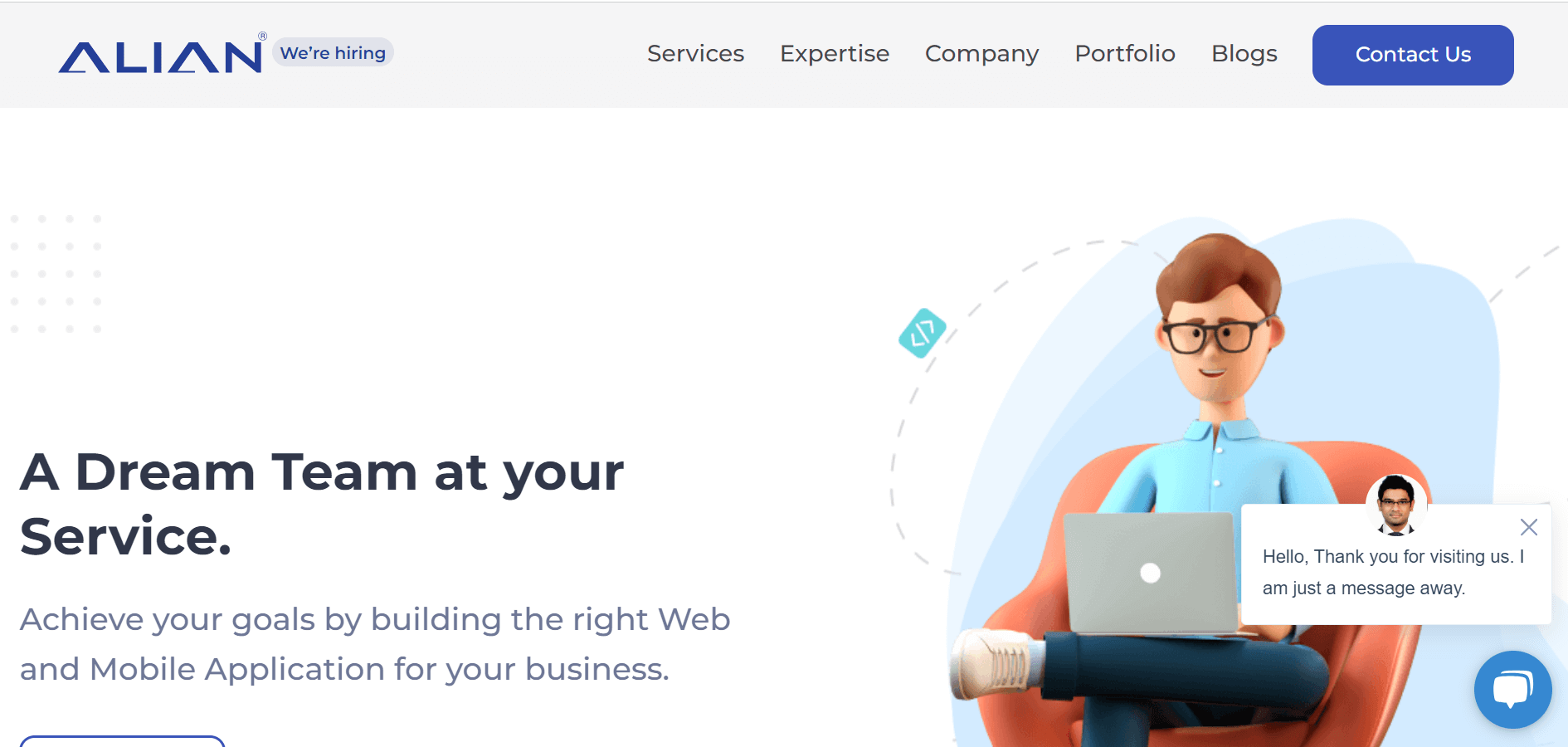 With an in-house team of proficient professionals who have successfully executed numerous projects, Alian Software offers developer expertise to assist businesses in developing bespoke web and mobile apps tailored to their specific needs. Its commitment to quality and innovation sets Alian Software apart in IT services.
When choosing Alian Software as your Shopify developer agency, Alian Software's developers will help you with:
Shopify Store UI/UX Design

Shopify Store Development

Migration to Shopify

Third-Party Integration

Shopify Store Support And Maintenance

Shopify Store Consultation
15. IntexSoft
IntexSoft is a globally recognized software development company specializing in creating comprehensive software solutions for midsize companies and enterprises, primarily focusing on EU and US clients. The mission at IntexSoft is to facilitate business growth by crafting tailored and effective custom solutions that add substantial value.
IntexSoft's approach to working with clients is rooted in making the software development process as smooth and trouble-free as possible. IntexSoft strongly emphasizes understanding its clients' unique business needs and challenges as a full-service software development provider.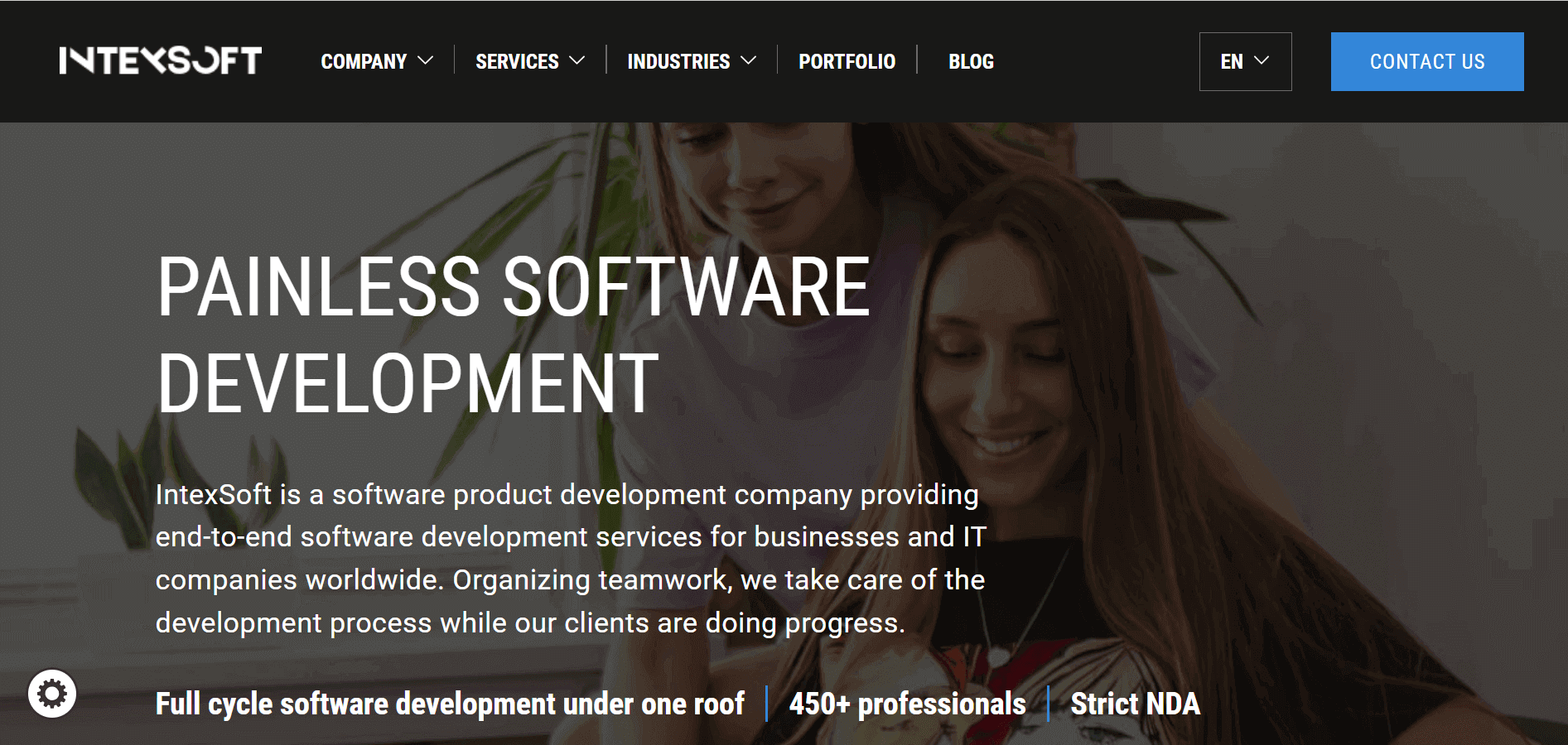 IntexSoft pays meticulous attention to details and prioritizes quality in every aspect of its work. Moreover, IntexSoft strives to keep the development process flexible and advantageous for its clients, ensuring their success is at the forefront of their efforts.
When choosing IntexSoft as your Shopify developer agency, IntexSoft's developers will help you with:
Shopify Store Development

Shopify Web Development

Shopify App Development

Shopify Plus Development
12 Considerations to hire a great Shopify developer agency
Hiring a top-notch Shopify developer agency is crucial for the success of your e-commerce venture. Here are 12 considerations to help you make an informed choice:
Experience and Expertise

: Look for agencies with a proven track record in Shopify development. Experience matters, especially in dealing with complex projects.

Portfolio

: Review their portfolio to assess their work quality. This gives you insights into their design skills, user experience, and previous projects like yours.

Client Testimonials

: Check for client testimonials and reviews. Feedback from previous clients can provide valuable insights into the agency's performance and professionalism.

Technical Proficiency

: Ensure the agency has expertise in the Shopify platform, as well as relevant technologies like HTML, CSS, JavaScript, and Shopify Liquid.

Customization Skills

: Assess their ability to create custom solutions. You may need unique features or integrations that require custom development.

Design Capabilities

: Evaluate their design capabilities. A visually appealing and user-friendly site is crucial for e-commerce success.

SEO and Performance Optimization

: A good agency should prioritize SEO and performance optimization to ensure your website ranks well and loads quickly.

Mobile Responsiveness

: With mobile e-commerce's growth, ensure the agency can create responsive designs that work seamlessly on all devices.

Project Management

: Inquire about their project management process. Effective communication and timely delivery are essential.

Cost and Budget

: Clearly define your budget and discuss pricing with the agency. Make sure you understand what is included in the cost.

Support and Maintenance

: Determine if they offer post-launch support and maintenance services. Websites require ongoing updates and improvements.

Scalability

: Consider your future needs. Ensure the agency can accommodate your growth and provide solutions for scaling your e-commerce business.
By thoroughly assessing these considerations, you can identify a Shopify developer agency that aligns with your goals and can help you build a successful e-commerce platform.
How much does a Shopify developer agency charge?
As per the findings at WebsiteBuilderInside, the typical hourly charge for Shopify development services averages around $85 per hour. Nevertheless, these rates can span from as little as $25 per hour to as much as $200 per hour. To provide a rough estimate, you can anticipate a cost range of approximately $50 to $100 per hour for most Shopify development endeavors.
It is important to note that the cost of hiring a Shopify developer agency can vary significantly based on several factors. Here's a breakdown of how these factors can influence the cost:
Project Complexity

: More complex projects with custom features, integrations, and advanced functionality will typically cost more.

Agency Location

: Agencies in different regions or countries have varying pricing structures. Agencies in countries with a higher cost of living may charge more.

Expertise

: Agencies with extensive experience and a strong track record in Shopify development tend to charge higher rates for their expertise.

Design Requirements

: This can increase the cost if you require custom design work, such as creating unique templates and layouts.

E-commerce Size

: The size of your e-commerce store, the number of products, and the volume of transactions can affect the overall cost.

Ongoing Support and Maintenance

: If you need post-launch support, updates, and maintenance, this will be an additional cost, either through a monthly retainer or hourly rates.

Third-Party Integrations

: If you require integrations with third-party services, like payment gateways, shipping providers, or CRM systems, this can add to the cost.

Content Migration

: If you're migrating content from an existing platform to Shopify, this can be a separate cost.

E-commerce Features

: Features such as subscription services, multilingual support, and custom checkout processes can increase the price.

Timeline

: Urgent projects may cost more due to expedited development.
To get an accurate estimate, it's best to contact Shopify developer agencies and provide them with detailed information about your project requirements. They can then provide a customized quote based on your specific needs. 
Keep in mind that quality and expertise should be prioritized over cost, as a well-executed Shopify store can significantly impact your e-commerce success.
Warm-up
In conclusion, the process of hiring a Shopify developer agency should be approached with careful consideration and a well-defined strategy.  As e-commerce continues to evolve and thrive, having the right partner to build and maintain your Shopify store can make all the difference in achieving online success.

Marketing Manager of Mageplaza. Summer is attracted by new things. She loves writing, travelling and photography. Perceives herself as a part-time gymmer and a full-time dream chaser.
Website Support
& Maintenance Services
Make sure your store is not only in good shape but also thriving with a professional team yet at an affordable price.
Get Started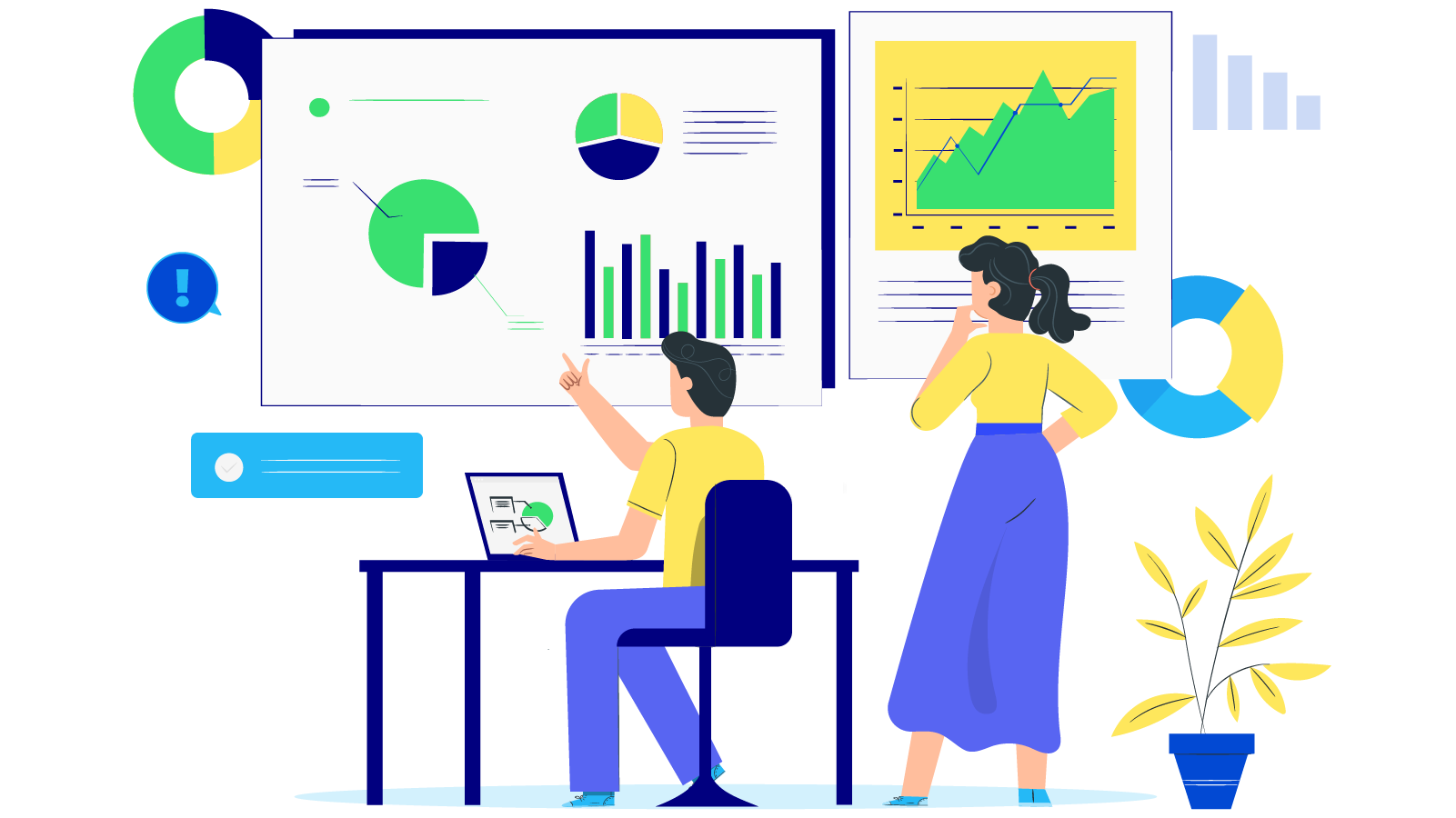 New Posts



Subscribe
Stay in the know
Get special offers on the latest news from Mageplaza.
Earn $10 in reward now!