All About Hyva Theme for Magento 2: Definition, Feature, Pro/Cons and How to set up (update 2023)
Experienced E-commerce Agency for

Magento/ Adobe Commerce/ Shopify/ Shopware

Development
As a seller operating in the e-commerce field, one of your top goals must be to retain customers on your website for as long as possible. Did you know that the average time an online shopper spends on an e-commerce website is from 44 seconds to 1 minute and 22 seconds? Does this number satisfy you?
Let me tell you a more impressive number. On average, customers who visit a Magento website using the Hyva theme spend more than 10 minutes per visit. How impressive is that!
So, let's find out right away what the Hyva theme for Magento is and why it creates such impressive numbers!
Table of Content
What is Hyva theme for Magento 2?
The Hyvä Theme is a frontend theme designed for Magento, a popular open-source eCommerce platform. It not only serves as a theme but also functions as a toolset, an extension ecosystem, and has a supportive community around it. What sets Hyvä apart is its focus on reduced complexity and high performance without the need for a Progressive Web App (PWA) approach.
Since being launched to the public in 2020, Hyva has seen explosive growth and gained popularity thanks to its focus on performance and improving user experience. Many websites have shown outstanding results in both traffic and conversion when converting their e-commerce website to a Hyva theme. Below are some impressive statistics that Hyva has done till now:
10.3 minutes per visir
30% – 50% build time saving
250+ officially Magento extensions
2119 live websites
100/100 score on Google Pagespeed Insights
50+ countries operating
The Core Features Of Hyva Theme
Reduced Complexity and Build from Scratch
Hyvä simplifies frontend development for Magento by rebuilding the entire frontend from scratch, using the PHP-templating system native to Magento. This approach eliminates the complexity associated with traditional Magento themes and PWA solutions, such as the removal of RequireJS, Knockout, and UIComponents.
Outstanding Performance
Hyvä drastically reduces the amount of code delivered to users, resulting in exceptional performance. It achieves high scores in Google PageSpeed and passes Core Web Vitals on all metrics. This level of performance is often challenging to achieve with standard Magento themes or PWAs.
Faster Time-to-Market
Hyvä is built on familiar PHP frameworks, making it accessible to existing Magento developers. It reduces project development time by 30 to 50% compared to default Magento themes or PWA solutions. This efficiency allows businesses to launch their eCommerce projects faster, saving time and money.
Extension Compatibility
Hyvä is built on familiar PHP frameworks, making it accessible to existing Magento developers. It reduces project development time by 30 to 50% compared to default Magento themes or PWA solutions. This efficiency allows businesses to launch their eCommerce projects faster, saving time and money.
Support and Community
Hyvä offers support through channels like Slack, and it has gained trust from numerous agencies for its performance-enhancing capabilities.
Hyva Theme Pros And Cons
| PROS | CONS |
| --- | --- |
| License Costs | License Costs |
| SEO Optimization | Limited Compatibility with Magento Versions |
| Simple to Adapt | Limited Assistance with Third-Party Extensions |
| Reduce Complexity | Design Limitations |
| Reduce Resources, Expenses, and Time to Market |   |
| Supportive Community |   |
| Work Across All Devices |   |
Pros
Better for Software Developers: Hyvä simplifies development by removing complex elements like RequireJS, Knockout, and UI Components, making it more enjoyable for developers. It also provides a simple theme builder and uses flexible frameworks, making development easier.
SEO Optimization: Hyvä's focus on faster websites results in improved user experiences, higher conversion rates, and better SEO rankings. It significantly reduces page loading times compared to Magento Luma.
Simple to Adapt: Hyvä is suitable for Magento 2 store owners looking to refresh their stores without reinstalling and rebuilding all custom functions. It's also compatible with some older modules, enhancing its adaptability.
Reduce Complexity: Hyvä utilizes the in-built PHP templating system of Magento, reducing code and complexity for developers.
Reduce Resources, Expenses, and Time to Market: It streamlines UI development, reducing development hours and costs. This leads to a faster, cost-effective development process.
Supportive Community: Hyvä has a growing community and a Slack channel where users can exchange ideas and seek support.
Work Across All Devices: Hyvä themes are responsive, ensuring a seamless experience across different devices.
Cons
License Costs: Hyvä is not entirely open-source and requires a one-time payment of €1,000 per license. Merchants can use it on a single instance of Magento 2.
Limited Compatibility with Magento Versions: Hyvä requires Magento version 2.4 or higher, potentially requiring additional work for users on older Magento versions.
Limited Payment Method: Hyvä themes are not available in the new Magento checkout. However, alternative checkout solutions are in development.
No Assistance with Third-Party Extensions: Some third-party extensions may not be compatible with Hyvä due to its removal of dependencies. This may require significant modifications to make them work.
Design Limitations: Hyvä prioritizes speed, which may limit design options for stores with complex banners and effects.
Hyva theme vs. Alternatives
Hyva  vs. Luma Magento Theme

Design and Customization
Hyva Theme: Known for its minimalist design, Hyva offers advanced customization options, ideal for sellers who prefer a polished, straightforward aesthetic without excessive complexity.

Luma Theme: Luma provides more design flexibility and extensive customization, suitable for businesses seeking a distinctive appearance that aligns precisely with their brand image.
Performance and Loading Speed
Hyva Theme: Excelling in page loading speed, Hyva is ideal for enhancing user experience and SEO rankings, particularly for sellers prioritizing fast-loading pages.

Luma Theme: Though optimized for performance, Luma may not match Hyva's speed, making it less favorable for those for whom loading speed is critical.
Mobile Responsiveness
Hyva Theme: Highly mobile-friendly, Hyva ensures optimal functionality across various devices, prioritizing mobile optimization.

Luma Theme: Also mobile-responsive, Luma adapts to different screen sizes, though Hyva might have an edge in mobile optimization.
Community Support
Hyva Theme: Despite being newer, Hyva has a growing community for support and idea exchange.

Luma Theme: Established within Magento, Luma benefits from a larger user base, potentially offering quicker issue resolution and more resources.
Additional Features
Hyva Theme: Offers multi-language and multi-currency support, a blog module, and other features enhancing user experience and market reach.

Luma Theme: Features a user-friendly checkout process and access to a vast library of Magento extensions and plugins.
Hyva Theme vs. PWA
The choice between Hyva and PWA (Progressive Web App) depends on your specific e-commerce needs and priorities.
Hyva Theme: It excels in simplifying Magento frontend development, prioritizing performance, and reducing complexity. If you value a faster website, reduced development time, and a clean, user-friendly design, Hyva can be a strong choice.
PWA: On the other hand, a Progressive Web App offers a more comprehensive approach to web development. PWAs are known for their exceptional user experiences, offline functionality, and cross-platform compatibility. If you want to create a cutting-edge, highly engaging web application, a PWA might be the better option.
Ultimately, the decision should align with your specific goals, budget, and technical capabilities. Some businesses may even find value in combining aspects of both, such as using the Hyva theme within a PWA framework for the best of both worlds.
How to integrate Hyva theme into Magento website?
Integrating the Hyva theme into a Magento website involves a series of steps that require a basic understanding of Magento's structure and command-line operations. Here's a detailed step-by-step guide to help you through the process:
Step 1. Check for Prerequisites
Before making any changes, it's crucial to create a full backup of your existing Magento website. This ensures that you can restore your site if anything goes wrong during the integration process. And make sure you have all the necessary resources below:
Magento Installation:

Ensure you have a working Magento 2 installation.

Composer:

Magento uses Composer for dependency management, so it should be installed on your system.

Access:

You need to have file system access (preferably SSH) to your Magento installation.
Step 2. Purchase and Download the Hyva Theme
Visit the official Hyva theme website or a trusted marketplace where you can purchase and download the theme. You'll typically receive a zip file containing the theme files and documentation.
Step 3. Add Hyva Theme Repository
Access Your Server:

Connect to your server using SSH.

Navigate to Magento Root:

Go to the root directory of your Magento installation.

Add Repository:

Use Composer to add the Hyva theme repository. This is typically done using a command like composer config repositories.hyva-theme vcs [Repository URL], where [Repository URL] is the URL provided after your purchase.
Step 4. Require the Theme in Composer
Run the command composer require hyva-themes/magento2-hyva-theme. This will download the Hyva theme and its dependencies.
Step 5. Enable the Theme
Upgrade Database: Run bin/magento setup:upgrade to upgrade the database schema and data.
Compile: If you are in production mode, compile the code using bin/magento setup:di:compile.
Deploy Static Content: Deploy static view files by running bin/magento setup:static-content:deploy.
Enable Theme:

In the Magento Admin Panel, navigate to

Content > Design > Configuration

. Here, select your store view and set the Hyva theme as the default theme.
Step 6. Configure the Theme
Customize Settings: In the Admin Panel, under

Content > Design

, you will find options to customize the Hyva theme settings.

CSS/JavaScript Customization: You can add custom CSS and JavaScript via the Magento Admin or directly in theme files under

app/design/frontend/Hyva/your theme
Step 7. Testing and Finalization
Clear Cache:

Clear the Magento cache from the Admin Panel or by running

`bin/magento cache:clean in the terminal`

.

Check Frontend:

Visit your website's frontend to ensure the theme is applied correctly.

Test Functionality:

Test the website thoroughly, including navigation, product pages, and checkout process.
Step 8. Go Live
Once you're satisfied with the theme's appearance and functionality, you can consider your site ready to go live with the new Hyva theme.
Step 9. Post-Installation
Monitor Performance:

Keep an eye on the site's performance and user experience.

Update Regularly:

Regularly update the theme and Magento to maintain security and functionality.
Get Start with Mageplaza's Hyva Theme Development Service
Mageplaza's Hyva Theme Development Service is a recognized expert in the realm of e-commerce websites and applications development. Specializing in Magento, they offer a comprehensive suite of services tailored to the unique needs of online businesses.
With a deep understanding of the e-commerce landscape, Mageplaza excels in crafting high-performance, user-friendly, and visually stunning online stores. They leverage the power of the Hyva theme, renowned for its simplicity and speed, to create websites that captivate and convert visitors into loyal customers.
Mageplaza's key strengths include
Expertise in Magento: They possess a wealth of experience and knowledge in Magento, making them well-equipped to harness the full potential of the Hyva theme within the Magento ecosystem.
Simplified Development: Recognizing the importance of streamlined development processes, they leverage the Hyva theme's simplicity to expedite project timelines while ensuring top-notch quality.
Performance Optimization: Their commitment to enhancing website performance aligns seamlessly with the Hyva theme's emphasis on fast loading times, resulting in websites that deliver an exceptional user experience.
Customization Mastery: Hyva Theme Development Service excels in tailoring the Hyva theme to meet the unique branding and functional requirements of their clients. Their ability to create bespoke designs and functionalities sets them apart.
SEO Focus: They recognize the critical role of search engine optimization in online success. By implementing the Hyva theme's SEO-friendly features, they ensure that clients' websites achieve higher search engine rankings and increased visibility.
Responsive Design: In an era where mobile commerce is thriving, they prioritize responsive design, ensuring that websites built with the Hyva theme deliver a seamless shopping experience across all devices.
Client-Centric Approach: Hyva Theme Development Service places clients at the center of their operations. They collaborate closely with clients to understand their goals and objectives, delivering tailored solutions that drive growth.
GET HYVA THEME ON YOUR WEBSITE NOW
Hyva Theme FAQ
Can I have a trial version of Hyva before I purchase it?
Unfortunately no. You cannot use the Hyva trial on a live website. However, Hyva has introduced a demo where you can explore the functionality and benefits of this theme at the link: https://demo.hyva.io/
You can also use Google's measurement tools to explore Hyva's great metrics.
Is Hyva Headless?
While it offers significant enhancements to the front end, it is not inherently a "headless" solution for Magento. While improving the front end, Hyva does not inherently decouple the front end from the Magento backend. It is designed to work within the Magento ecosystem and enhance the storefront's performance without changing the fundamental architecture of Magento 2.
Does the Hyvä theme work seamlessly with my extension?
The compatibility between the Hyvä theme and your extension depends on various factors, including the specific functionality of your extension and the version of the Hyvä theme you are using. To determine compatibility, it's advisable to consult the official documentation for both the Hyvä theme and your extension. Additionally, you can reach out to the support or community forums of the Hyvä theme and your extension for assistance and guidance on ensuring smooth integration.
Can Hyva integration affect my website design?
Integrating the Hyva theme can impact your website design by offering customization options for colors, fonts, and layout. It emphasizes performance with faster loading times and ensures responsiveness across devices. While it provides a clean default design, the extent of design changes depends on your customization choices and may require adjustments to third-party extensions for full alignment.
Final Thoughts
In conclusion, as an e-commerce seller, retaining visitors to your website is paramount, and the Hyva theme for Magento 2 can help achieve remarkable results. While the average time visitors spend on an e-commerce site is often quite brief, the Hyva theme stands out with visitors spending more than 10 minutes per visit on average.
This article delves into the Hyva theme's core features, benefits, and considerations for integration, highlighting its potential to enhance user experience, save costs, improve SEO rankings, and provide adaptability without disruption.
Whether you're new to website development or a seasoned seller, the Hyva theme offers a compelling choice to elevate your Magento website and drive sales. With its supportive community, simplified development, and focus on performance, the Hyva theme has garnered attention and trust within the e-commerce landscape.
So, if you're looking to make a significant impact on your online store, exploring the possibilities of the Hyva theme could be your key to success.

Marketing Manager of Mageplaza. Summer is attracted by new things. She loves writing, travelling and photography. Perceives herself as a part-time gymmer and a full-time dream chaser.
Website Support
& Maintenance Services
Make sure your store is not only in good shape but also thriving with a professional team yet at an affordable price.
Get Started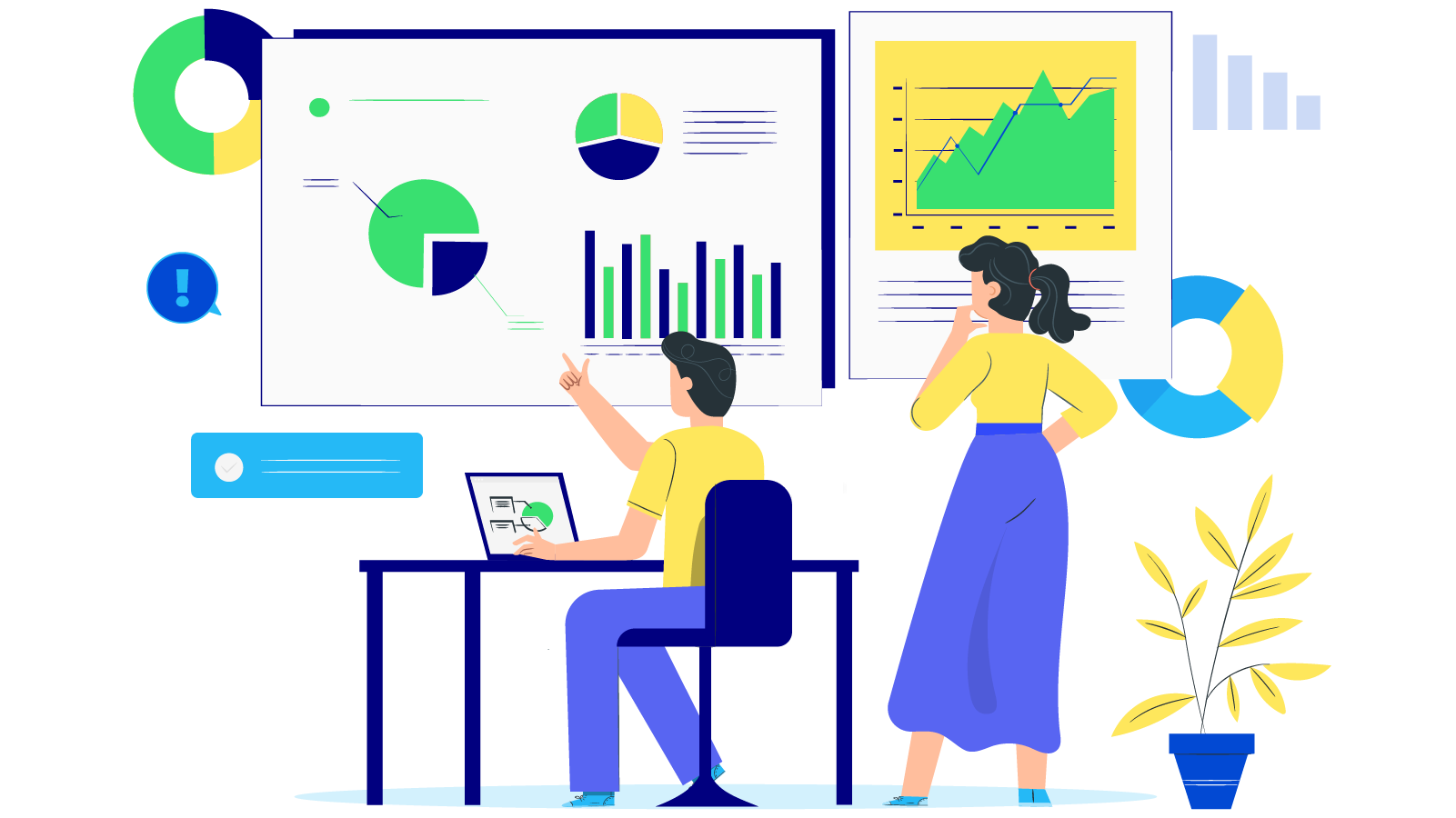 New Posts



People also searched for
Hyva theme
2.2.x, 2.3.x, 2.4.x
Subscribe
Stay in the know
Get special offers on the latest news from Mageplaza.
Earn $10 in reward now!