When more means worse, or why Magento 2 integration can go wrong
The Most Popular Extension Builder for

Magento 2
With a big catalog of 224+ extensions for your online store
Smooth interoperation within a multi-component system is a key to its proper functioning. E-commerce players understand this very well as they might need more than just an e-commerce platform to sell online successfully. They can streamline the work by engaging other business software. The integration between them allows a company to work as a whole. We'd like to forearm merchants against possible mistakes they can make while building a bridge between Magento and other software systems they use.
Challenge 1. Sellers may skip the stage of business analysis
Magento Integration with third-party systems is basically the reformation of an e-commerce business. Used to relying on Magento solely, merchants will need to adapt to the changed workflow and retrain to manage the company effectively. But this, by and large, the progressive step can fall short if poorly thought-out. Having failed to clearly define their business requirements and the extended functionality they expect from the integration, merchants may find themselves under- or overestimating the power in their hands. Similarly, adjusting the goals on the fly results in project delays and cost overruns.
Solution. Thorough business analysis is a must at the first stage of Magento 2 integration planning. Prior to considering how-to questions, merchants need to understand what functionality gap they strive to cover the integration. Here are possible options to upgrade a Magento-based business to a higher level.
As Magento 2 stores all customer, sales, and marketing information separately, retailers may need a more advanced tool to manage it efficiently. This is particularly important for omnichannel businesses if they want an integrated database for e-commerce and brick-and-mortar components. Implementing a CRM system allows sellers to centralize the data and instantly see the whole history of a customer's interactions with a company. This, in turn, is the right way to establishing long-term and trust-based customer relationship.
Professional and prompt customer service is a must for modern e-commerce businesses. Integrating Magento 2 with an advanced customer support system (take a look at Salesforce Service Cloud) assist them in managing all buyers' queries and difficulties in the most efficient way.
Born to be an e-commerce platform, Magento 2 isn't supposed to excel at content management. Though it meets basic requirements, merchants may seek to diversify content types, enjoy a handy page editor and stand out with a content-rich website. To achieve this, they may separate e-commerce and CMS components and win on both aspects.
With personalization of customer communication being in focus nowadays, email marketing campaigns have reached a new level. As customers expect to get relevant offers and merchants struggle for their loyalty, the latter engage email marketing platforms to send targeted messages to different customer segments and analyze the outcomes for ongoing improvement.
Analytics software arms e-commerce players with useful insights into customer behavior. They may track what channels customers use to get to the website, how long they spend there, what products get interested in and at what point may leave. Pieces of information get together in the whole picture and guide merchants to better conversion rates, enhanced customer experience, and consistently high sales.
Magento consultants can provide a deeper understanding of available third-party systems in line with specific business tasks and map out the data flow after the integration, thus making the investments pay off.
Challenge 2. Magento 2 integration extensions may play false
While the first challenge referred to the pre-integration stage, the second one directly addresses the implementation part. Choosing to integrate third-party systems via ready-made extensions, sellers must be aware of potential risks. Certainly, they save on Magento development but can be later "rewarded" with a poorly-coded extension posing issues and disrupting a project.
Solution. As a rule, one can't audit the code before purchasing an extension. But paying attention to small details, they can reduce the risk of compromising a Magento-based website.
Release notes can be a good indicator of support behind the extension. If the product hasn't been updated promptly after major Magento 2 upgrades or its developers inform about future improvements in the roadmap and fail to deliver them (let's say for a year), one can reasonably doubt possible help from extension developers in case of problems.
Grammar mistakes and illogical statements in the description section should prompt buyers to think twice before incorporating such an extension in their project. Neglect of quality in one aspect undermines the credibility to the entire offering.
A proven way to hear the real-life experience of using an extension is to search for reviews on Magento forums. One may find out what issues other merchants have faced and, by the way, leave their own feedback after the installation.
A demo is a great way to play with an extension, get a sense of its functionality and see if it meets business requirements.
Purchasing an extension becomes less risky if its developers offer a refund possibility. In fact, buying extensions on Magento Marketplace, merchants have 25 days to return them and request money back.
Challenge 3. And yet, the integration malfunctions…
In the hands of an amateur, Magento 2 integration with other enterprise systems can hamper company operation. The key is not only to ensure proper functioning of the systems independently but to achieve their synergy. Given that the general purposes of the integration include decreasing manual workload, automating business processes and providing data consistency, failed integration causes turmoil and calls for remediation.
Solution. By and large, software issues are easier to prevent than to solve. Here, testing must become an integral part of the integration cycle. Magento 2 has a set of automated integration tests as a part of its inbuilt testing suite. They check how different parts of a web store (in this case, Magento and integrated systems) interact. Bugs identified at this stage can be fixed without compromising the performance.
Challenge 4. …or slows down
The speed of the information flow plays an important role in integrating two systems. Merchants who use Magento API to import or export huge amounts of data may experience significant delays in data synchronization.
Solution. API is a preferred option in the case of export/import of orders or customer data as this will ensure smooth synchronization and data consistency. But, we would recommend using CSV files and native Magento export/import procedures triggered by a schedule in case of substantial data such as product information of huge inventory.
Challenge 5. Who said integration?
The success of Magento 2 integration with other systems largely depends on how efficiently employees have adopted the improved workflow. If they stay unaware of the advantages that the integration brings, they might negate all the efforts and waste all the investments made. Or they can choose to stick to their routine instead of adjusting to changes.
Solution. Incorporating a new system in an e-commerce business, merchants need to arrange employee training. Hours spent on educating the team pay off in the long term. The results are:
Team competence: As employees get insights into the system, its peculiarities and potential, they can use it properly.
Effective time management: Having conducted training, sellers don't explain details separately to each employee.
Fewer mistakes: Employees don't have to intuitively work their way through system's ins and outs.
Let the integration be trouble-free
There is a number of systems merchants can use to develop smart marketing campaigns, build effective customer relationships or manage a full business cycle from a single center just to name a few possible benefits. But to enjoy them, a smart approach to choosing and integrating systems with Magento 2 is a must. Knowing what challenges they can encounter on the way, merchants are more likely to avoid the traps and pitfalls. Starting from making business requirements clear and defining the best integration solution to the implementation itself and retraining the staff – giving a thought to these steps, e-commerce players make sure that the integration will contribute to the creation of a stronger business.
Author Bio
Igor Goltsov is a certified Magento developer. With 8+ years in Magento development and 13+ years in PHP development, Igor now applies his deep insights in e-commerce and expert skills at ScienceSoft. As a senior Magento developer, he contributes to complex projects involving the implementation of non-trivial platform's features.
Website Support
& Maintenance Services
Make sure your store is not only in good shape but also thriving with a professional team yet at an affordable price.
Get Started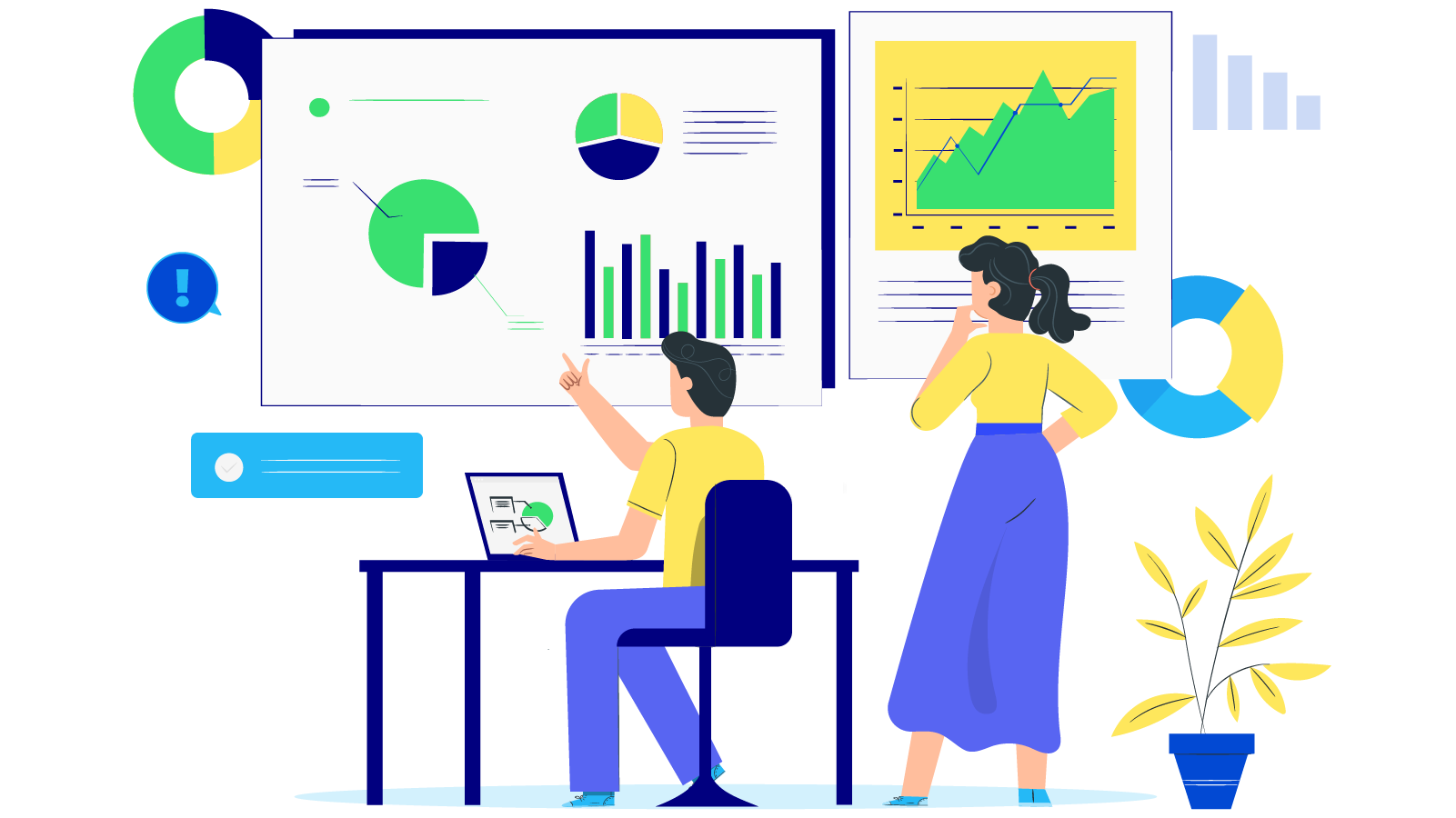 New Posts



Subscribe
Stay in the know
Get special offers on the latest news from Mageplaza.
Earn $10 in reward now!