10 Types of Digital Marketing Vital to Your Business
The Most Popular Extension Builder for

Magento 2
With a big catalog of 224+ extensions for your online store
Digital marketing is no longer a new term for those who run businesses. It can be stated that every company in the globe needs digital marketing to grow and thrive. However, each business will use different types based on their short-term and long-term purposes.
Digital marketing is a powerful tool to gain meaningful results in business. But to get there, we need to dig deeper to find out what this strategy is, how it works, and how many digital marketing types can be utilized.
This article will guide you through 10 significant types of digital marketing, with the aim to help you survive in a sea of digital competition and grow your business dramatically.
Table of contents
What is Digital Marketing?
Digital marketing includes all marketing methods that use the Internet and electronic devices. Businesses capitalize on digital channels, such as social media, search engines, email, and other sites to communicate with existing and potential customers.
The Vital Role of Digital Marketing to a Company
Traditional marketing might appear in forms of physical marketing, phone communication, or print ads. Meanwhile, digital marketing can be anywhere online and electronically.
This marketing strategy is inevitable for your business operation and brand awareness. Every brand seems to own a site. In case they don't, they probably build a digital ad strategy and social media presence. Digital content and marketing are so prevailing that customers are likely to reach out as a convenient way to know more about brands.
As digital marketing offers multiple choices and strategies, you can flexibly pick up and test several marketing tools on a budget. Moreover, you can utilize analytics dashboards to evaluate the success and ROI of your campaigns.
10 Types of Digital Marketing
1. Content Marketing
Customers are often long for information about solutions to their problems and concerns.
If your brand provides them with quality and knowledgeable content, you can win their trust and confidence. According to a study, about 82% of customers feel more positive about a brand after reading its custom content.
Content marketing refers to providing your audience with answers by publishing informative content. It may appear in forms of blogs, email, social media, or other channels. There are some particular formats for mobile users, such as push notifications and apps.
Every channel may require a separate format. The goals can be achieved through various sorts of content, such as videos, blog posts, templates, ebooks, infographics, and so many more.
In a winning content funnel, the content should be more general at the top. At the bottom of the funnel, you should add specific content, like demonstration or testimonials.
Remember to consider these parameters (format, channel, type) to select the best content to make your leads do what you want to gain with your marketing plan.
People use content marketing because of many objectives. However, the most important one is to turn visitors into potential customers and convert potential customers into paying ones.
Learn more: An Ultimate Guide for B2B Content Marketing
2. Search Engine Optimization (SEO)
SEO is a useful tool that optimizes your site to "stand" higher in search engine results pages. Accordingly, the amount of organic traffic to your website also increases significantly. SEO can support some channels like blogs, infographics, and websites.
There are a variety of methods to access SEO to drive quality traffic to your site.
Off-page SEO: This sort of SEO concentrates on all of the activities that happen "off the page" when optimizing your site. So what action not on my website could impact my ranking? The answer is inbound links, also called backlinks. Your ranking might be affected by publishers that link to you, and the relative "authority" of these publishers. By collaborating with other publishers, creating guest posts on those sites (and adding links back to your site), gaining external attention, you can achieve the backlinks you want to push your site forward.
On-page SEO: This sort of SEO involves all the content that appears "on the page" when viewing a website. If you conduct research on keywords to find their search volume and meaning, you possibly offer readers answers and take a higher step on the search engine results page.
Technical SEO: This sort of SEO concentrates on the backend of your site, and how your pages are coded. Some forms of technical SEO include CSS file optimization, structured data, and image compression, which can effectively improve your website's loading speed.
Read more: 12 ways to immediately optimize your SEO ranking
Magento SEO Services
by Mageplaza
Let experienced professionals optimize your website's ranking
Learn more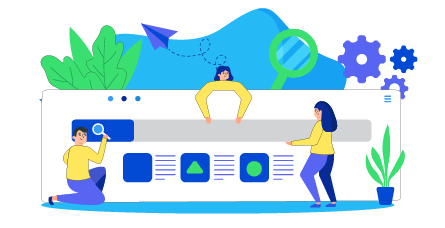 3. Social Media Marketing
Social media has become an essential part of our daily lives. About 50% of the population worldwide uses social media, with more than 3 million users. Every individual spends 2 hours and 22 minutes on social networking sites.
Moreover, research indicates that 54% of social users search for products through social media. Social media marketing utilizes social media to promote your brand, content, and products. Therefore, you can raise brand awareness, generate traffic, and bring prospects to your business.
Some examples of social media marketing channels include:
Facebook
Snapchat
Instagram
Pinterest
Linkedin
Twitter
Social media marketers should master evaluating their posts' performance and generating strategies according to that data. Furthermore, that data can show that marketers are appealing more engaged consumers, turning visitors into buyers, thereby bringing value to the company.
4. Email Marketing
Email marketing enables you to keep your subscribers updated with informative and relevant content. Your email updates offer value to your customers. Consequently, you can gain trust and confidence for your brand.
Here are some examples to make your emails more attracting to your shoppers:
Generate a sense of urgency - Creating email copy that makes your recipients know that they should buy this product quickly or else the discount expires, can encourage more people to click through to your site.
Allow recipients to set their preferences - Letting customers decide how often they would like to get your emails.
Personalize your email - Making your emails personalized can stimulate users to click on. For example, you can write the recipient's name on the subject lines.
5. Pay Per Click (PPC)
PPC is a practice of generating traffic to your site by charging a publisher whenever your ad is clicked. Google Ads is among the most popular modes of PPC. You'll invest money to gain top slots on Google's search engine results pages at a price "per-clicked" of the links you put. Besides, there are some other channels you can consider:
Twitter Ads strategies: Users pay to put a list of posts or profile badges to the news feed of a particular audience, all efforting to achieve a specific business objective. This objective can be more tweet engagement, app downloads, site traffic, or Twitter followers.
Paid ads on Facebook: Users invest in customizing a picture post, slideshow, or a video, which Facebook will bring to the newsfeed of people that can become your audience.
Sponsored messages on LinkedIn: Users invest in sending messages to certain LinkedIn users according to their background and industry.
6. Affiliate Marketing
Affiliate marketing is a marketing solution where companies pay third-party publishers to create traffic and earn revenue for their products and services. Publishers, also known as affiliates, will receive a commission to promote other businesses' products.
Running affiliate marketing can enhance the visibility of your brand. It allows businesses to approach multiple customer bases all over the world, thereby gaining an enormous amount of traffic.
Plus, affiliate marketing is a performance-based marketing tool, so it offers businesses a 100% ROI. Notably, new companies will love this method as it is cost-effective. Affiliate programs help store owners cut down on costs and expand the customer base.
Read more: Why Affiliate Marketing is Important?
7. Mobile Marketing
If you want to get closer to your audience, you should not miss out on mobile marketing. Research indicates that about 27% of the population in the world use voice search on mobile devices. The search also shows that nothing is more instant than dealing with an issue with a smartphone anytime, anywhere.
In a study about time-consuming digital media in America, smartphone usage makes up 69%, while desktop-based digital media less than 50%.
Hence, it is extremely crucial to optimize your web pages, social media pictures, digital ads, and so on for mobile devices. That means merchants need to provide a responsive web design to make browsing on mobiles exactly the same as desktops.
Read more:
6 Tips to boost your B2B mobile marketing campaigns
5 Tips for a Successful Mobile Digital Marketing Strategy
8. Influencer Marketing
Influencer marketing is a fantastic way to expand your audience. If you can have a celebrity promote your brand online, you will generate a pathway between their audience and yours, stimulating their audience to explore your goods.
For example, a Brazilian football player Dani Alves is tagged in one Relay Instagram post. This post stimulates Alves's followers to interact with the Replay brand. Social media creates chances for you to use influencers' reputation to promote your brand, your products.
If you're running a smaller-scale business, you still take advantage of influencers. There's no must, no need for you to get influencers with millions of followers. You can choose an influencer with several thousand loyal fans who match your niche.
9. Video Marketing
video marketing is an incredible type of digital marketing. The proper combination of words and images forms an intuitive video catching the attention of online users. You can implement this marketing method by uploading video content on your websites or social media accounts or promoting your videos on video sharing sites like Youtube.
A report from HubSpot Research shows that over 50% of customers would like to view videos from brands instead of other content types. If you provide videos to promote your brand and products, you'll get more new prospective consumers than you expected.
10. Marketing Automation
Marketing automation means the software that aims at automating your basic marketing operations. Here are some examples you should look at:
Email newsletters: Email automation not only enables you to send emails to your subscriber automatically but also helps you increase or decrease your contact list as necessary. That can lead your newsletters to go in the inboxes of those who want to see them.
Lead-nurturing workflows: It takes time to drive prospects and turn these prospects into customers. You can set that process automated by delivering prospects specific emails and content if they match certain criteria; for example, they download and open a video.
Campaign tracking and reporting: Marketing campaigns can cover many different people, websites, phone calls, emails, content, and beyond. Marketing automation can help you arrange everything by the campaign it's serving and then evaluate that campaign's performance according to the progress of those components.
Social media posting scheduling: If you'd like to enhance your business's presence on a social networking site, it is essential to post on a regular basis. Social media scheduling tactics can push your content on social media channels based on a plan you set, so you have more time concentrating on content strategies.
Conclusion
Well, that's the list of 10 types of digital marketing you can consider for your brand. Don't rush to try everything, or else you'll end up exhausting and giving up eventually. Sit down, and think about what you're aiming for, who your audience is, and where they are and then choose a few suitable marketing methods to begin with.
Be careful unless you want to waste your blood, sweat, and tears. Hope that you can succeed with digital marketing.

Marketing Manager of Mageplaza. Summer is attracted by new things. She loves writing, travelling and photography. Perceives herself as a part-time gymmer and a full-time dream chaser.
Website Support
& Maintenance Services
Make sure your store is not only in good shape but also thriving with a professional team yet at an affordable price.
Get Started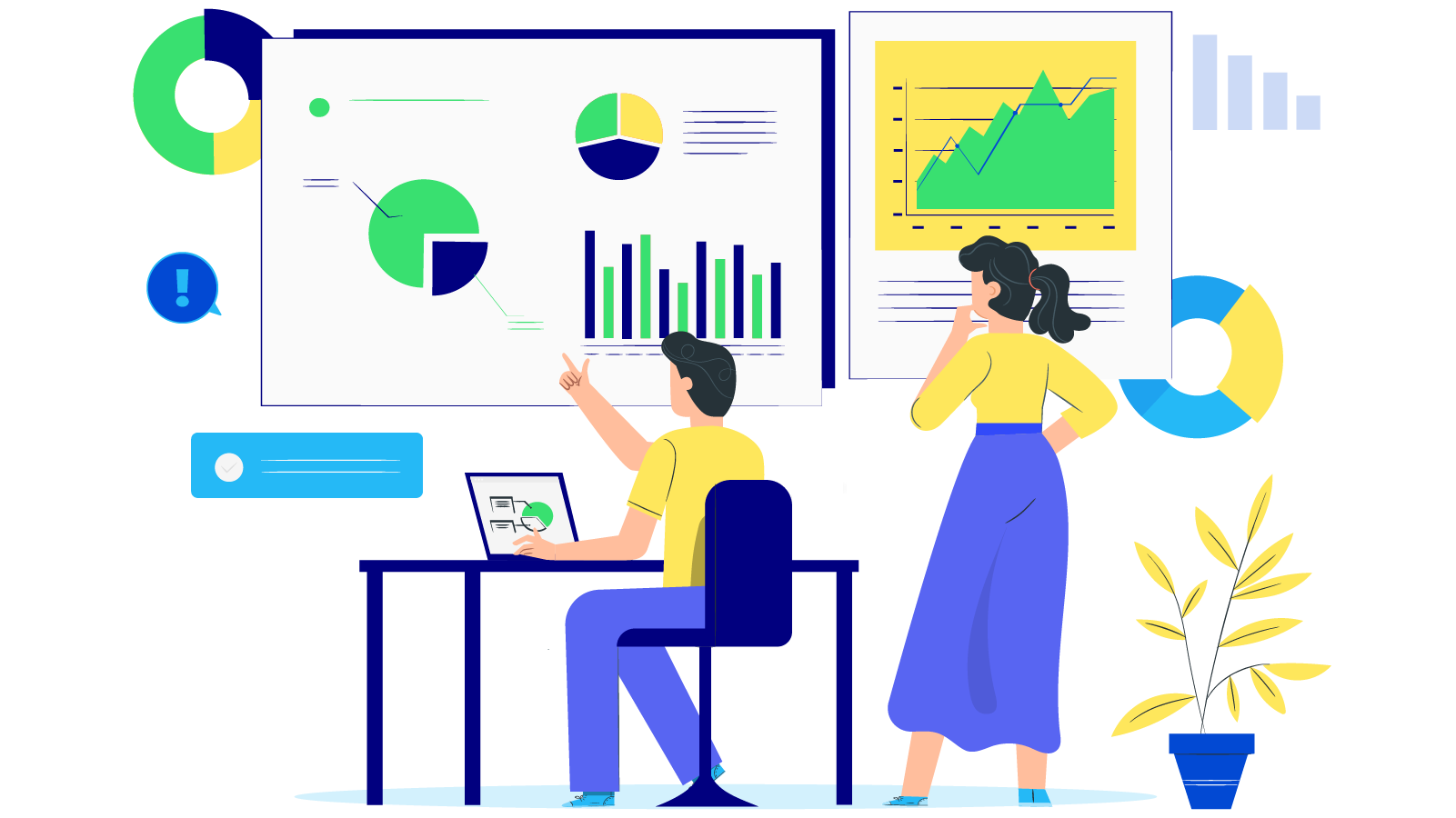 New Posts



Subscribe
Stay in the know
Get special offers on the latest news from Mageplaza.
Earn $10 in reward now!