5 Tips to Make eCommerce Website popular through Instagram
The Most Popular Extension Builder for

Magento 2
With a big catalog of 224+ extensions for your online store
Did you know that Instagram is beating even Twitter with more than 1 billion monthly active users?
No wonder why it has become one of the most powerful social media platforms for shopping referrals. If you have an online business and do not have an Instagram profile, you are surely missing out on major sales opportunities.
Let us understand how Instagram presents plenty of sales opportunities for your ecommerce website.
Important Instagram Statistics
Over 500 million users upload Instagram stories every day
Over 80% of Instagram users discover new products/services on the platform
Over 90% of users on Instagram follow at least one business page
Over 70% of the Instagram users are under the age of 35
Over 85% of top business brands are on Instagram
Ad spending on Instagram is 23% higher compared to Facebook
Over 130 million users engage with shopping posts every month
Over 63% of Instagram users check the app at least once in a day
So, now you know Instagram has come quite a long way from October 2010 to 2021. Whether you're just starting with Instagram or looking for tips to increase user engagement or boosting online sales, we came up with the top tips and hacks to transform your ecommerce website into an online success story.
Table Content
5 Tips to make your e-commerce website popular through Instagram
1. Focus on building community
Creating an Instagram community is one of the best ways to boost user engagement, stay connected to your customers, and gain brand loyalty. And with the COVID-19 induced social distancing measures, it is the best time to create meaningful customer connections online. A community is about shared interests and something that your audience feels a part of. Glossier, Create & Cultivate, Nike are some of the most popular community-oriented brands who have achieved great success on Instagram and beyond. Their members are super proud to show love and appreciation socially and take the brand to a personal alignment of lifestyle.
With so many ecommerce websites available online, it is important for you to ensure that customers pick your brand every time. And building a strong community can do the job. Here are some tips to build a thriving Instagram community:
Use emotions while creating your content to ensure that it is more likely to be shared by people
Make the users connect with your ecommerce website brand by telling them to double-tap or tag someone.
Use wise hashtags that get your post discovered by maximum people on Instagram. Instagram is all about using the right and popular hashtags along with brand specific ones. Just like Nike created #runfree campaign to bring all the runners together on the single platform and build their community.
Instead of using links in the caption, include it in bio and tell people to check it out to learn more.
2. Celebrate festivals and seasons
It is the time to connect with users and celebrate the important days with them when you build an online store. As the visual space of Instagram is becoming more crowded and brands are fighting tooth and nail for more customers, This is the right time to rethink your approach to growing your Instagram followers.
You can also create dynamic marketing pages to promote specific products for targeted customer segments, geography, time, and device. There are many platforms that offer dynamic marketing features to gain the attention of customers and boost sales. See how Starbucks uses Instagram to celebrate red cup season. In the honor of this season, the company has created reusable cups themed with the season and launched a limited time offer to create a sense of urgency.
Believe it or not, the FOMO (fear of missing out) effect still works well for brands and has a great impact on the customers. Another example is the celebration of festivals with great discounts and deals. Do you know that 88% of impulse buying is prompted by the sales season? So, don't wait to announce your upcoming seasonal offer on your ecommerce website and entice your followers to become your customers.
3. Optimize your profile, content, and photos strategically
If you are trying to promote your business on Instagram, a lot of people will visit your profile in the first place. Here is the catch. Let's take a look at what makes an optimized Instagram profile. The good news is that there are not too many things in your profile you have to worry about.
An interesting bio
Creative description of your ecommerce website
Attractive story highlights
Simple profile picture like a company logo (Your Instagram interactions are accompanied by the profile picture thumbnail. So, it should be easily recognizable.)
A searchable username to make it easier for potential followers to find you on Instagram.
Feature your email and phone number if you are running a business account
And don't forget to include a direct link to your online store.
Next task is to optimize your images. When you build an online store, photos are everything for the website. Similarly, it is all about visual content when you promote your business on Instagram. While you can easily manage your product images and control their behavior easily with the help of ecommerce platforms, it is a bit more strategic to manage your visual content on Instagram. But when it comes to Instagram, you need to manage your visual content strategically. Whether your images are about a person or an object, capture the image with a context and offer a sense of brand identity.
4. Take care of your hashtags
Well, enough talks on the Instagram photos. Let's talk about another important part of your post – the caption. Yes, it's not only the images that drive the customers to your profile. An image is worth a thousand words when captioned correctly. If you want to promote your ecommerce website, the best idea is to tell a story behind the photo. Or you can also take your followers behind the scenes to engage them even better.
And here comes the most important part of your caption – Hashtags. They are proved to be the easiest way to expand your reach on Instagram. Most of the users search by hashtag to find a subject matter. And adding the right set of hashtags help users discover your content and connect with other users in common interest areas.
Check out how IHG used #HomeTeamHospitality hashtag to promote their event.
The best idea to ace the power of hashtags for your ecommerce website is to use a mix of different types of hashtags:
Brand specific hashtags – Create your own hashtags that are specific to an event or company. For example, #TEDTalk
Industry hashtags – Widely used hashtags specific to industry or client types. For example, #meetingprofs
Niche hashtags – These are the hashtags specific to your target audience uses regularly. For example, #marketerlife
Content hashtags – In these hashtags, you can relate directly to your message in the post. For example, #tbt
Let us give you some real-life examples of how brands are winning the hashtag game in the Instagram world.
Relationship focus like #ShareACoke campaign by Coke
Moment creation like #BestDayEver campaign by Chevy's
Power of suggestion like # WantAnR8 campaign by Audi
Building community like #OneLessStranger campaign by Airbnb.
5. Run contests and giveaways
As we say it again and again, engagement is the key if you want real success on Instagram. No matter if you want to build an online store or already have an established one, you cannot just promote your products and expect customers to come on your Instagram page.
No, it does not work like that. You need to focus on engagement campaigns. Running contests or giveaways are one of the most effective campaigns without any doubts because people see something in return. If you are wondering that the last contest you ran on Facebook was not much effective and drained your marketing budget. So, let us tell you that Instagram users are more likely to actively engage with the brands. Using simple hashtags like #contestalert #giveaway can get your next participant.
If done correctly, these contests can give an insane amount of engagement to your ecommerce website. And it can also result in a huge number of followers (including many freebie chasers as well).
Here's how Birchbox has announced a great giveaway for the customers and it has gained a huge amount of traction on Instagram.
If you have already tested the waters by running the contest promotions, you can gain more participants by retargeting your website visitors. Yes, connecting your ecommerce website to Instagram is the key. You can do it simply with the help of your ecommerce platform. Here is how it looks on the website.
Start reshaping your ecommerce marketing with Instagram
With the growing popularity of Instagram among millennials, this platform has become one of the most important marketplaces once you build an online store. There are over 25 million active businesses on the platform and there is surely a strong reason why they are here.
Instagram does not require a huge marketing budget to generate sales. Sticking to the tips above can help you maximize your user engagement and resultantly, sales. So, if you are an ecommerce website and want to make your online store popular, try on any of these Instagram tips right away and let us know how the strategy worked out for your business. Get started now and take your brand to the next level.

Marketing Manager of Mageplaza. Summer is attracted by new things. She loves writing, travelling and photography. Perceives herself as a part-time gymmer and a full-time dream chaser.
Website Support
& Maintenance Services
Make sure your store is not only in good shape but also thriving with a professional team yet at an affordable price.
Get Started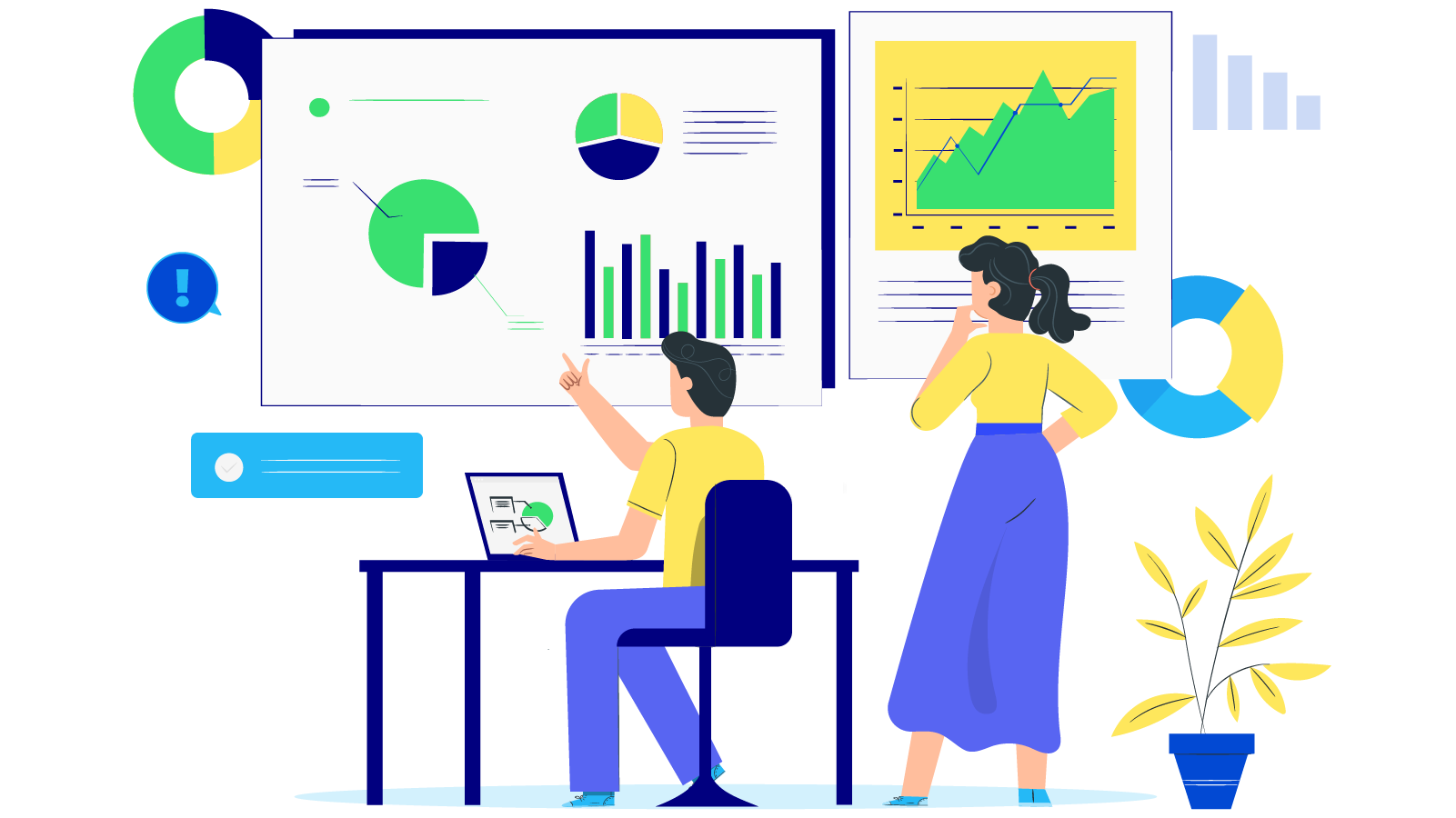 New Posts



Subscribe
Stay in the know
Get special offers on the latest news from Mageplaza.
Earn $10 in reward now!