How to set up Mageplaza Better Popups?
The Most Popular Extension Builder for

Magento 2
With a big catalog of 224+ extensions for your online store
Nowadays, Exit Intent Popups become a popular trend that online stores often use as a marketing strategy to retain customers on their site and convert non-login visitors to their potential clients. Popups ensure its content gets read because it jumps out on the screen in front of web browsers' eyes. Store owners can notify discounts, coupons, and hot deals via popups to get the attention of shoppers. Integrating popups into your ecommerce stores is an effective solution to make visitors have an awareness of your brands. Developed by professional experts in Mageplaza, Better Popup extension with its similar name is Exit-Intent Popup has a crucial role in improving customer retention and conversion rates.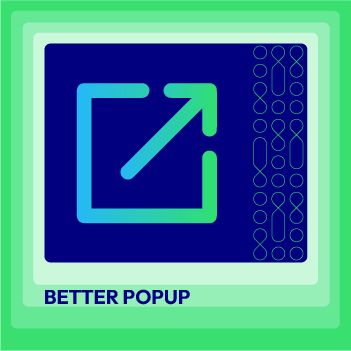 Effectively convert abandoning visitors by applying exit-intent popups
Check it out!
Table of contents
How is Exit Intent Popups defined?
Even customers love or hate it; Exit-Intent Popup is a technique that almost all online stores use as a marketing tool to keep customers who are going to leave their site. This technology-based on tracking the movement of the visitors' mouse cursor on the page. If the position of the mouse cursor is out of the page boundary, a popup window is shown.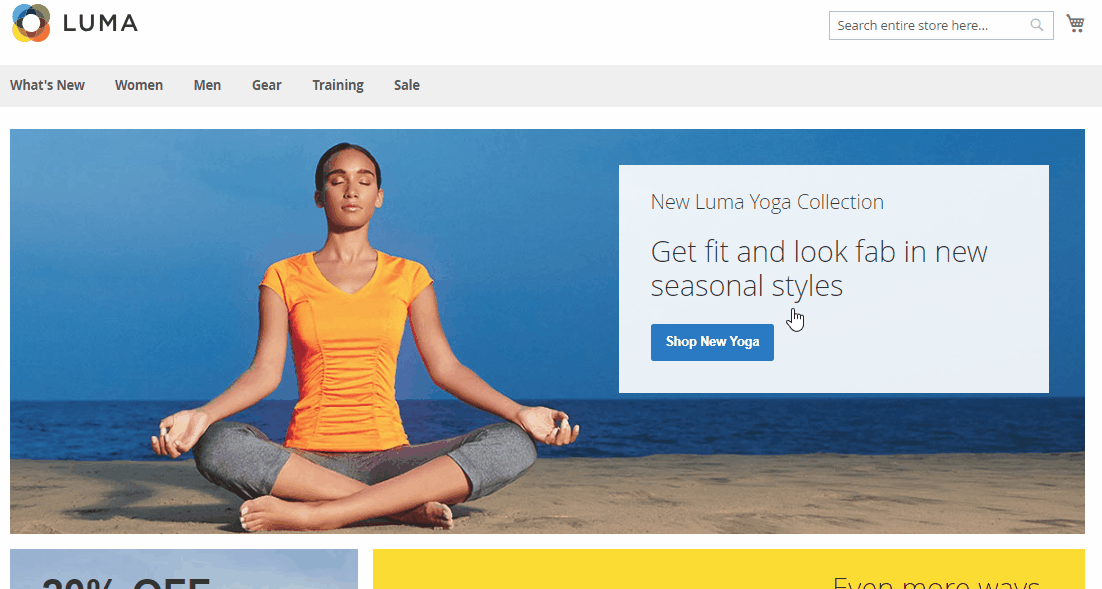 It's not a feasible solution for mobile devices as the exit-intent popup works based on the movement of the mouse cursor while the touchpoint on mobile is not always trackable as it can suddenly disappear and reappear in a different position on the screen of the device. So the popup can work based on detecting other actions like scrolling page, loading page, or click on popups.
There are different kinds of popups that store owners can apply to attract customers' eyes and retain them on the site longer.
Firstly, cart abandonment exit popups appear when clients add an item to their shopping cart but leave the checkout process for some reasons. A message including a discount coupon or a reminder of forgetting the cart will give them the desire to complete payment.
The second popup is product-page exit popups, which will be displayed when a customer intends to leave the page without adding any item to cart. A small window, including an appealing deal, gives them a reason to stay longer on your site to consider.
The next one is the newsletter popups. Through the subscription by entering the email address, customers can get a discount for their next purchase. By this way, store owners will have the list of subscribers. E-shops can apply the necessary marketing steps to make them become their high-quality leads. But with the release of GDPR for European citizens, merchants need to make sure to get all their subscribers' acceptance of using their email address.
The last one is survey popups, which appear to get feedback from customers. By knowing clients' ideas, ecommerce stores can improve to reach to the customers' expectations and prevent mistakes which negatively affect their performance.
Why Better Popup extension brings benefits for e-stores?
Reduce abandonment and increase conversion rates
There are some reasons behind the abandonment cart at the checkout page. Customers may no longer be interested in your product pool, or they may wait for the other reason to buy it. Online stores can take this chance to give customers a discount or an appealing deal to push them to finish their payment. Before making a real purchase, clients will go to many websites to compare different products. If they can find the same item with a lower price from your competitor, they can drop their shopping cart on your site. The simple remedy to change customers' mind is to offer them something associated that they cannot refuse via popups. An appealing offer for any items presenting when customers are going to leave the site incentivizes them to make a purchase during this visit and not wait for a later date because this offer will be gone. This prevents the cart abandonment and increases the conversion rates.
Get customers' personal information
Another main advantage of using exit-intent popups is to acquire the shopping doers' detail, in particular, their email address. It is vital to have customers' email as we can remarket to them after their leaving to increase cart recoveries. If the customers abandon the site without leaving any personal detail, merchants cannot reach out to them to attract them back to the site. Using exit-intent popups to capture visitors' email address by exchanging them with something valued will help shops prevent to lose potential revenue as returning visitors are precious. Business doers can use a newsletter popup is another effective way to capture customers' email. A popup will be shown to suggest customers sign up to get newsletters during their shopping trip. If they are interested in your items, they give their email to get an appealing coupon by an exchange.
Discover customers' feedback via surveys.
Another reason to use exit-intent popups is to ask for clients' idea. This helps store owners understand why customers are leaving and how to improve performance to reach their expectations. By this way, ecommerce shops can show that they care about clients' experience and satisfaction. Messages via popups need to be clear and short like rating us, tell us why you leave, etc.
How to set up Mageplaza Better Popups?
In the beginning, you need to log into the Magento Admin in the backend. Then you go with the path: Store > Settings > Configuration > Mageplaza > Better Popup.
In General Configuration, you select "Yes" to enable the module. To set up Exit Intent Popups, you need to configure in three steps: What to Show, Where to Show, When to Show.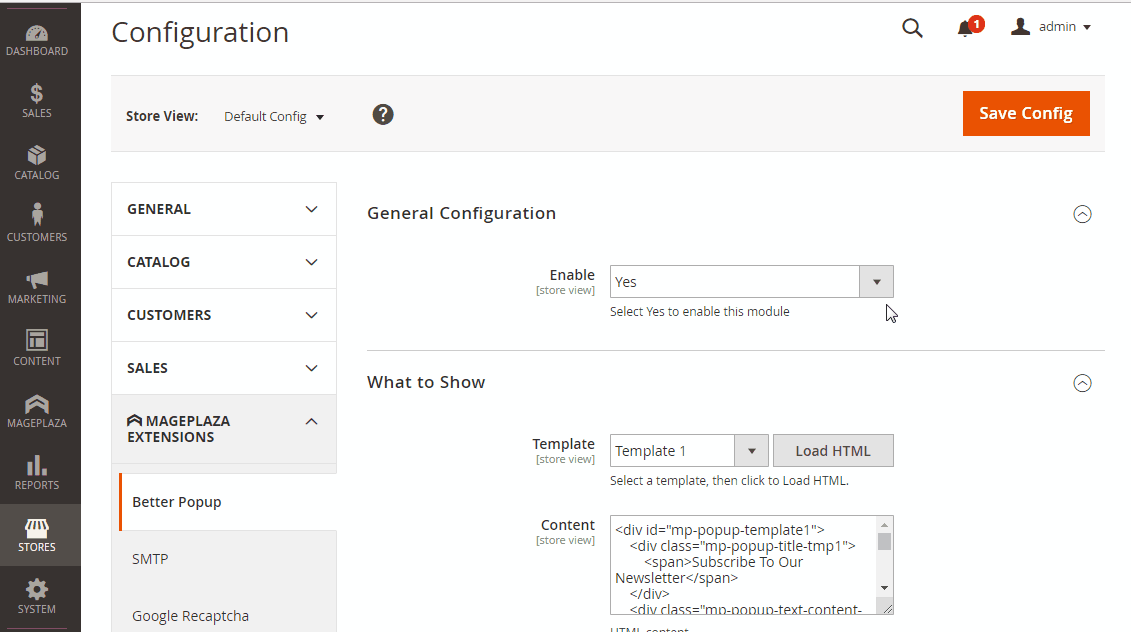 What to Show allows you to choose the popup template displaying in the frontend. The code of the selected template will display in the Content box after applying Load HTML button.
There are two kinds of displaying popup you can choose in the Responsive Design row. Center Popup allows appearing the popup in the center of the screen while FullScreen Popup supports to show full screen. In the Popup Success, you can create the coupon code with its content and make it brilliant when you choose "Yes" to allow displaying fireworks when customers succeed in registering the email. To know more about customizing the popup, you can refer to our blog How to customize popups in Magento 2 Where to Show supports you to select the place you want to show popups. You can choose All Pages, Specific pages, and Manually Insert. The first choice means to display popup on all pages, while the second one helps to show on some selected pages with Include Pages and Exclude pages functions.
You can set up the time to show popups in the When to Show field. There are five options for you to consider: Exit Intent, After page loaded, After X seconds, After scrolling down X% of the page. If you choose the "After X seconds" or "After scrolling down X% of page", another selected parts appearing for you to enter the number of seconds or percentage of the page that you want to apply.
After finishing all the setup above, the popup will display in the frontend as you wish. Moreover, Better popup extension has the function to send the notification which includes the number of subscribers and the list of the last eight email subscribers to shop owners via email every Saturday. You need to choose "Yes" to enable this feature in the "Enable Send Email" box. Then, you put your email address in the next row. If you want the system sends email automatically every Saturday, you choose "Save Config". If you wish to receive an email notification immediately, you click on "Send Now".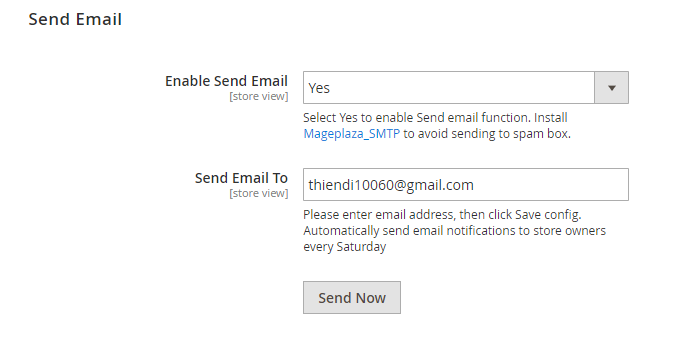 A list of eight recent subscribers will be shown in your email. This report supports you to build steps attaining the purpose of having more high-quality leads.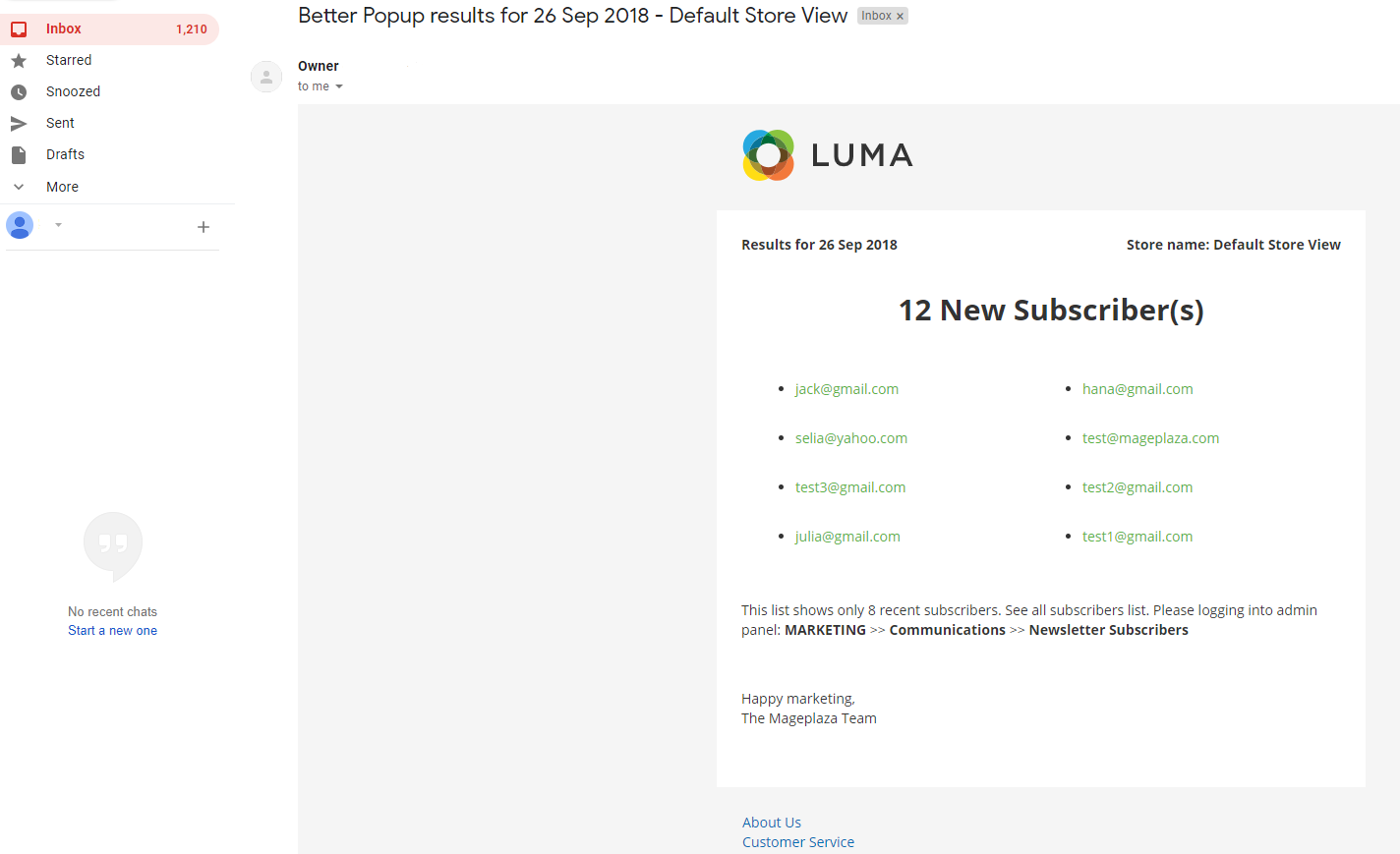 Conclusion
To sum up, using innovative marketing tools has an incredible influence on sales growth. In e-commerce, one of the most useful instruments is the exit-intent popup, which is an advanced system to analyze and detect when visitors might be leaving the site. A targeted message is launched to convince visitors to come bank or complete their purchase.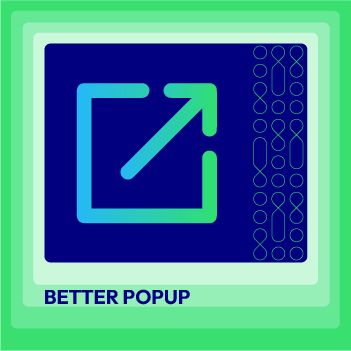 Effectively convert abandoning visitors by applying exit-intent popups
Check it out!
Website Support
& Maintenance Services
Make sure your store is not only in good shape but also thriving with a professional team yet at an affordable price.
Get Started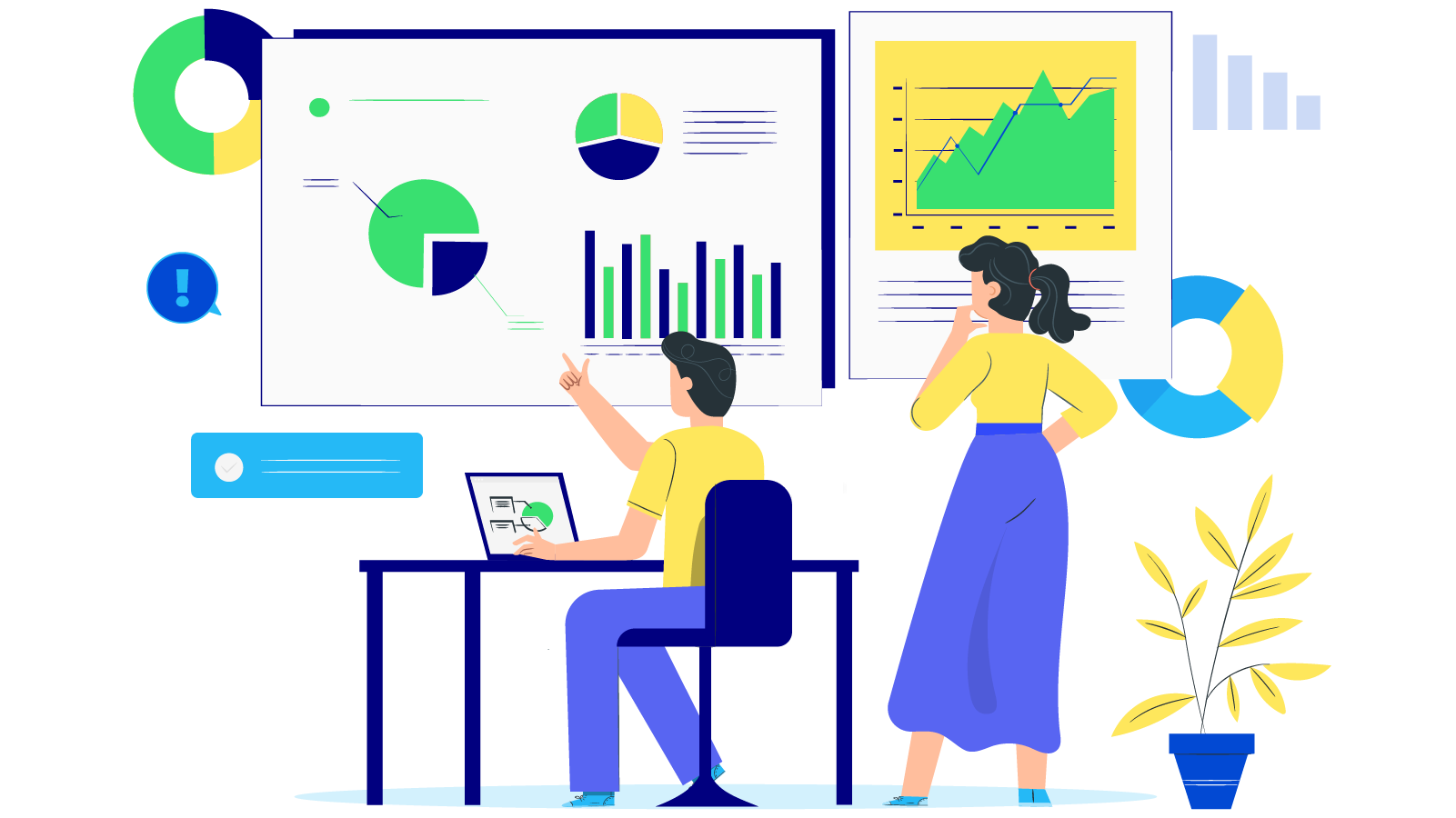 New Posts



Subscribe
Stay in the know
Get special offers on the latest news from Mageplaza.
Earn $10 in reward now!