Magento 2 Quickbooks Online Extension For Your Online Shop
The Most Popular Extension Builder for

Magento 2
With a big catalog of 224+ extensions for your online store
Accounting is one of the more tedious tasks of managing a business but it's also the most important one. We all know cases where a business went bankrupt because it couldn't take care of its finances properly. While back in the day, a bookkeeper had a hard time keeping track of every transaction, nowadays, accounting software makes proper financial management as easy as ever.
When you're hosting your online shop with Magento 2, you have the option to integrate an online accounting software like Quickbooks. Read this article to know why you should switch to the Magento 2 Quickbooks Online Extension today!
We will first talk about why managing your accounting with Quickbooks is so beneficial and explore key elements to consider before choosing online accounting software. After that, we will look at different providers for the Magento 2 Quickbooks Online Extension. As an example, we will focus on the Quickbooks Online Extension by Mageplaza.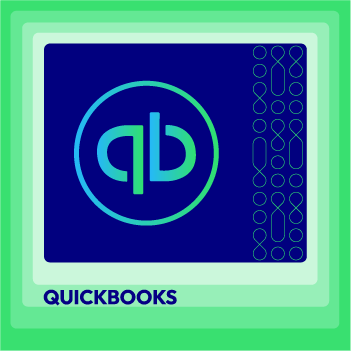 Quickbooks Online for Magento 2
Sync your Magento data to Quickbooks Online system automatically
Check it out!
Table of Contents
What Is Quickbooks Online?
Launched in 2004, Quickbooks Online is now one of the most popular accounting management systems out there. It offers essential tools to manage your financials like creating invoices, tracking sales, and budgeting. With close attention to user experience, the software was also optimized for all available devices.
With the cloud-based version, you and your accountants can easily log in from anywhere with a stable internet connection to take charge of your financial activities. Especially eCommerce stores that offer a variety of product types benefit from it because it can take everything from inventory to service and bundles into account. Watch this informative video to know more about Quickbooks.
Why Managing Your Financials Online Is Important For Your Online Shop
Online store owners who neglect their financials are simply shooting themselves in the foot. Of course, accounting is essential for every company but eCommerce companies are arguably the ones that need it the most. The industries represented are mostly retail, electronics, and manufacturing, which need to monitor cash flows for orders from all around the world. Therefore, Quickbooks Online offers an impressive range of features for eCommerce to automate the processes involved.
Now, why should you use Quickbooks, and specifically Quickbooks Online? First of all, the online version is much cheaper than the desktop application and offers a monthly subscription based on your business needs. It is also easier to use and doesn't have as much of a steep learning curve. You have to thank its clean and intuitive interface for that.
Apart from that, there are a few reasons why you should manage your accounting online.
Save time and money by reducing human errors
Cloud-based accounting software is simpler to use than traditional solutions. It doesn't require any installation or configuration, so you can start using it immediately after signing up for a plan. It also means that there's no need to worry about compatibility issues with different operating systems or devices; everything works just fine from any device with an internet connection (e.g., desktop computers, laptops, tablets, or smartphones).
To access data anytime and anywhere
Cloud-based software is accessible from anywhere in the world as long as you have an internet connection. This means that you can access your financial data from anywhere at any time, which makes it much easier to keep track of what's happening in your business on a daily basis — whether it's during the day or night!
Keep your data secure
Security and privacy protection are important no matter what type of business you have because they protect customer data and transactions.
Increase productivity by analyzing past data
You'll always have an up-to-date picture of how your business is doing when you implement accounting software like Quickbooks. This means you can make informed decisions about how, when, and where to spend your resources which will increase productivity in the long run.
Moreover, you'll be able to see trends in your business and predict where it's heading.
For example, if you notice an increase in sales one month, this might indicate that you need to hire more staff or buy more stock. Or if you notice a downturn in sales, this might indicate that you need to offer better customer service or reduce prices on certain products.
Managing your financials online also allows you to compare different periods and easily spot any changes or trends over time. You can track the impact of new marketing initiatives, promotions, or discounts offered by competitors, see when customers are buying certain products, and much more.
Seamless operations across all channels
When you're managing an online store, you have a front and a back end to take care of. To successfully connect the two, you need to streamline your operations to create a seamless customer experience. Catherine Anderson, the CEO of Roger.ai, once said that "implementing automation technology (…) helps to reduce time spent on routine tasks, allowing teams to take on more strategic work, which will drive value to businesses." So, one of the most important reasons why you should manage your finances online is that it will accelerate your business!
Key Elements to Consider Before Choosing an Online Accounting Software
Despite Quickbooks Online being the go-to accounting software for most businesses, you should evaluate before if it is the right choice for you. Let's look at three key elements you should consider prior.
Choose a cloud-based or traditional accounting software
The modern approach to doing business is using cloud applications to be able to access information everywhere at any time. Only in a few cases is locally installed software the best option, for example, if you're a huge company that can afford the high fixed and recurring costs. Desktop applications often don't offer add-on features for free so if you need to scale up your business, you'll have to pay extra for further functionalities. The decision on this will also affect the next points that you need to consider.
Consider the integrations offered
Your eCommerce shop will be hosted somewhere, most likely on a platform like Magento, Shopify, or WooCommerce. Therefore, using cloud-based software with the possibility to add extensions will help close the gap between your order management and accounting. This will ultimately lead to better organization because you keep close track of the two automatically. Additionally, look at what banks are compatible with the online accounting software
Evaluate your business and who's in charge of accounting
The best way to choose the right online accounting software is to evaluate the needs of your business. A global company with thousands of sales requires a different approach than a small business. Also, think about how knowledgeable you are in accounting and take that into consideration as well as the specific industry you're operating in.
Systems come in all shapes and sizes so if you're only used to basic financial management, a complicated system might have a steep learning curve for you. Here comes good customer support and knowledge sources about the software into account. What happens when you run into an issue, how fast will someone from the company help you? Moreover, if you have a professional accountant, you might want to discuss the choice with them because they might prefer a specific one.
Do you want even more information on this? Inc. has written an extensive article on how to pick the best accounting system for your company's needs.
What Magento 2 Quickbooks Online Extensions Are Available?
There are numerous companies out there developing Magento 2 integrations for Quickbooks Online. In a nutshell, they all enable the seamless synchronization between your Magento eCommerce Store and the accounting software.
Mageplaza's Magento 2 Quickbooks Online integration updates data automatically and keeps track of all financial information across both platforms. We will go into further detail in the rest of the article. Apart from Mageplaza, other companies offering integration with Quickbooks are Intuit, Megaventory, and Webkul.
Now, on to the fun stuff: What features does the Magento 2 Quickbooks Online Extension offer, what would the implementation look like and why should you trust Mageplaza with it?
Features Of The Magento 2 Quickbooks Online Extension by Mageplaza
Auto-Sync ALL Your Data
As a good integration should, the Magento 2 Quickbooks Online extension developed by Mageplaza synchronizes all accounting information, inventory details, and more from the Magento back end to your Quickbooks account. Here are some of the actions you can do with the integration.
On the one hand, the most important point for an eCommerce shop is the ability of the integration to keep all product data (like name, SKU, product type, sales description, sales price/cost, quantity on hand) updated across all channels. On the other hand, automatically synching customer data and payment methods is the other essential part of order management. If you set any pricing rules for your shopping cart, they get synched as well.
With the Magento 2 Quickbooks Online integration, you can set schedules for data synchronization so that it gets as frequently synchronized as you wish.
Manage Payments Effortlessly
The biggest part of accounting is keeping track of transactions, so managing your payments as easily as possible is key. You can manage payments between your customers and your business with the Quickbooks Online integration as well as compare payment amounts across different vendors. Like that you'll know how much money each one saved you.
Processing the payments made in your online shop is also simplified because you don't need to wait for credit card approvals or paying bills manually because you can save your data in QuickBooks.
Quickly Share Receipts
There might be situations where you need to share receipts with other employees in your company. So, the ability to do that quickly can be extremely helpful to work efficiently. Even if that person is from another department and isn't using the Magento 2 Commerce Manager sharing doesn't require a Flash or Javascript plugin.
Seamless connection between the two platforms
After installing the Quickbooks online extension you simply need to connect your account and configure it to your syncing needs. If you need help with that, simply read this article with a step-by-step explanation.
Here's a picture from the Mageplaza website of what the Quickbooks dashboard will look like. Do you see what I said about the clean interface?
In addition to the features I mentioned above, Quickbooks Online also offers perpetual inventory tracking. This means that every time you add a new product the software updates sales and inventory costs.
Benefits of Using Mageplaza's Extension
First of all, Mageplaza's integrations are always up-to-date with the latest versions of Magento. You surely don't want to lose any data because your integration provider is staying behind.
Also, Mageplaza is trusted by a lot of users (check out their reviews on Trustpilot) and has a long reputation for providing consistent, high-quality extensions for eCommerce shops hosted on Magento. That is not only because of their developing experience but also because of their excellent customer support.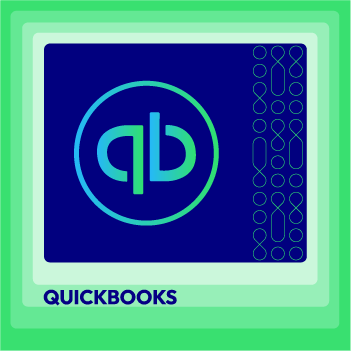 Quickbooks Online for Magento 2
Sync your Magento data to Quickbooks Online system automatically
Check it out!
Wrapping It Up
While it's true that Quickbooks Online is a mostly financial tool, it offers a very useful option to integrate with your Magento 2 online store. You've learned about the things to consider when choosing online accounting software as well as why Quickbooks Online is the market leader and go-to choice for a lot of eCommerce businesses. Apart from that, integrating Quickbooks with your Magento 2 Online Shop offers you a lot of features that will ensure a smooth business flow. Now, there are many Magento extension providers out there but Mageplaza is a favorite among a lot of users.
So, take charge of your financial management by integrating Quickbooks with your Magento Online Shop!
Guest Author Bio
Svea Schüler is a Digital Marketer for Megaventory, the online inventory management system that can help medium-sized companies synchronize stock over multiple stores. She believes content and social media marketing are the best solutions to create awareness and secure long-term customer satisfaction.
Website Support
& Maintenance Services
Make sure your store is not only in good shape but also thriving with a professional team yet at an affordable price.
Get Started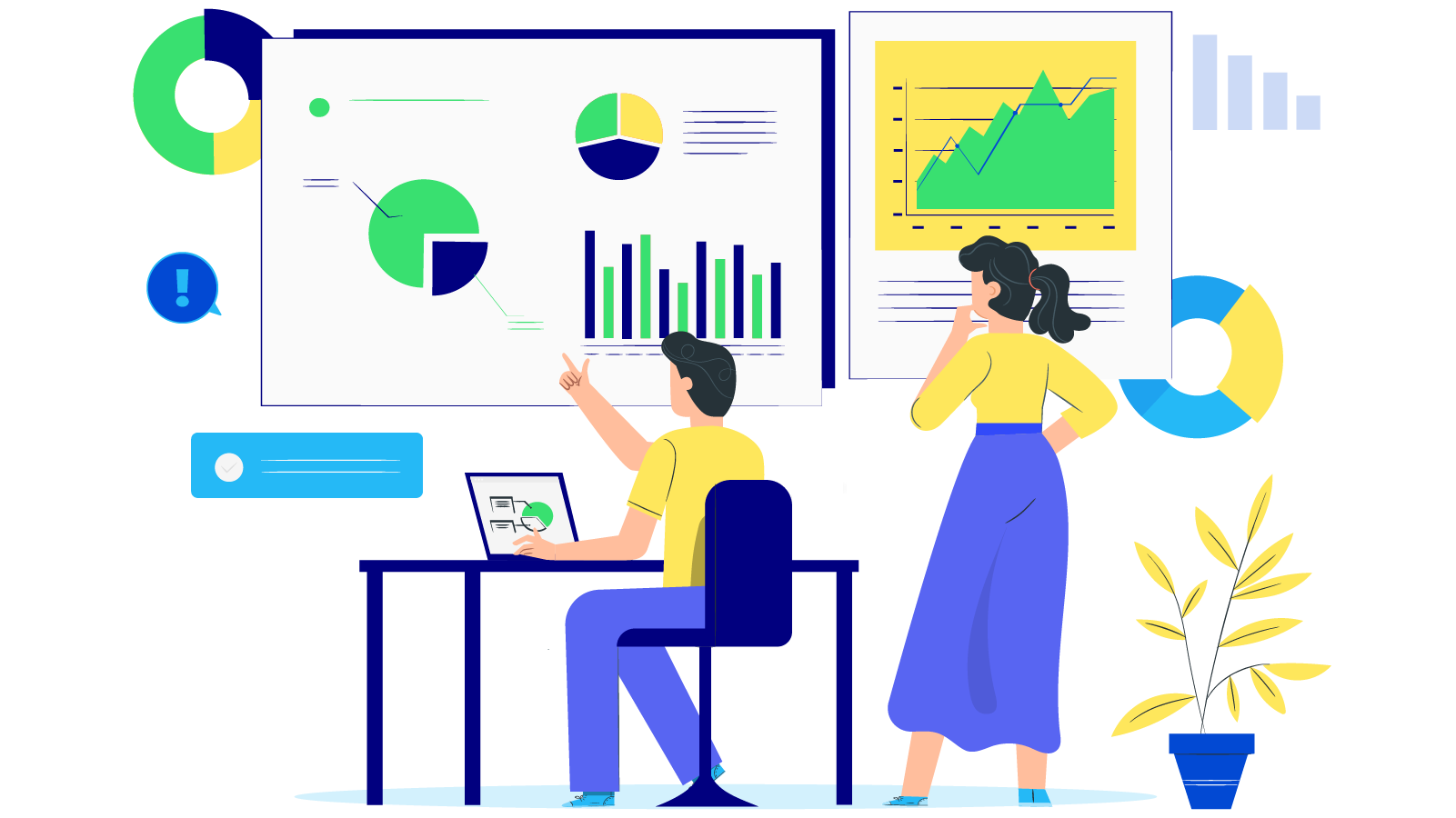 New Posts



Subscribe
Stay in the know
Get special offers on the latest news from Mageplaza.
Earn $10 in reward now!