The Outstanding Applications of Membership Extension
The Most Popular Extension Builder for

Magento 2
With a big catalog of 224+ extensions for your online store
Clarifying customers into different Membership groups so far is an excellent way to serve them better. Memberships will receive corresponding benefits to their levels. It is also a way that online stores encourage their clients to conduct more purchases so that they can be upgraded to higher levels with appealing incentives. In this blog, hopefully, visitors will get some basic knowledge of Membership plugin, a helpful tool for store owners to manage their membership programs effectively.
Main Contents
What is Membership extension?
I am pretty sure that, when shopping online, you have at least once glimpsed at some advertisement like: "Buy X to become our Silver/Gold member". This exactly a practice of Membership plugin on the e-commerce industry. In general, this tool allows stores admins to create multiple memberships levels based on their order attributes ( order value for example). By this, admins can set the membership products at backend which is assigned to a certain membership level. Customers can also upgrade to a higher membership degree by purchase more up to a limit which depends on admin setting.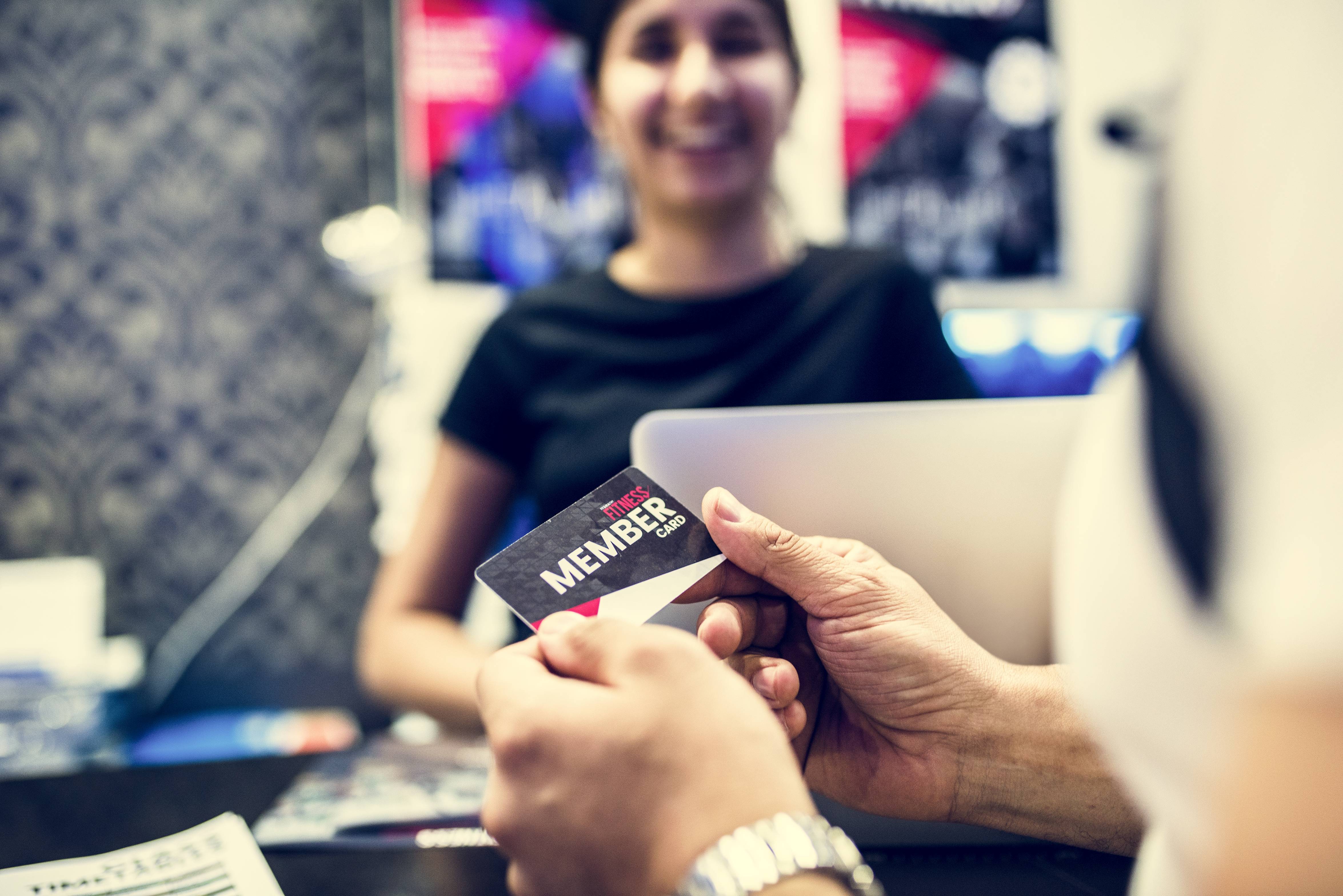 This extension can apply for all stores with whatever you sell. Also, it is super crucial to service providers who sell virtual products as membership definitely associate with their services. Below we would love to bring in typical case studies of Membership module on the various business area.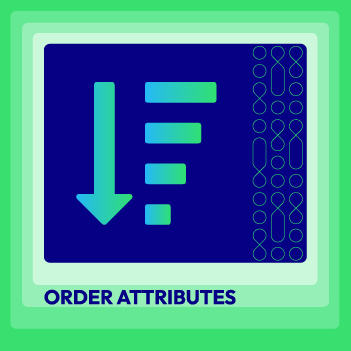 Order Attributes for Magento 2
Collect more beneficial data by creating custom order attributes
Check it out!
Typical Applications of Membership Packages
Learning courses
Online education has gone a long journey with the development of the Internet. Nowadays, anyone can join the online courses which vary from languages, marketing, BA, finance, accounting to drawing and music. Everything can be learned from distant, helping people save pretty much time for traveling.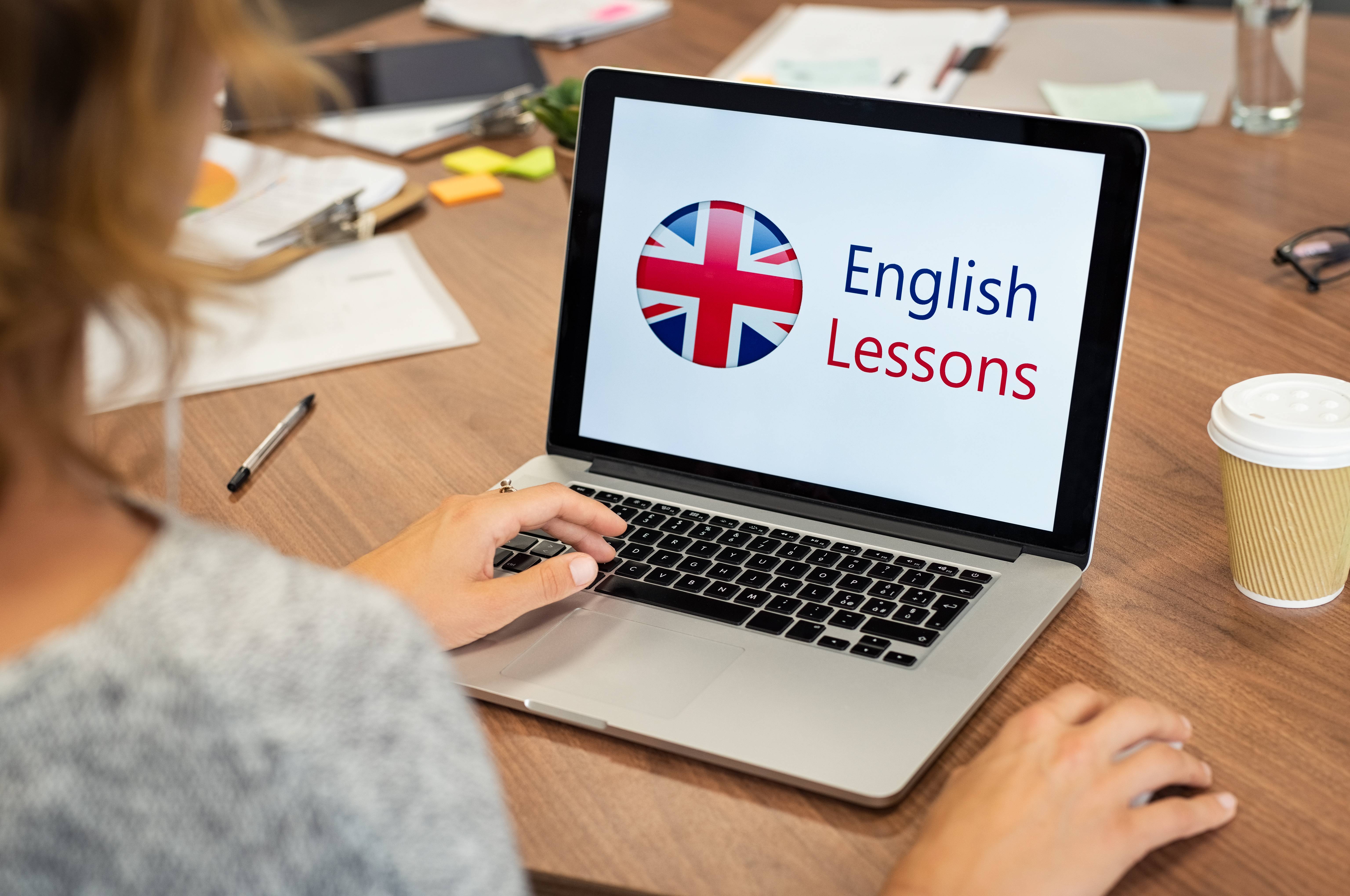 These courses manage their participants by clarifying them into different classes/levels or memberships. Learners can buy the membership packages to join the class they want and get the materials from that class. Membership function helps the site's admins control its users easily and effectively.
Yoga and Fitness centers
One of the most popular sports and related ones in this modern managing stress,managing stress and yoga. People living in an urban area can easily reach these clubs to improve their health and look. Similarly, they also can buy the membership card via the centers' websites or mobile app if the gym uses a gym management software that offers one. The higher the membership level, the greater the benefits they can get. For example, one center has three membership packages including Brown, Silver and Gold cards. The Brown members can join one of the clubs among gym, yoga, swimming or dancing. Whereas, the Silver ones are able to join two of all clubs. And the Gold members can join all clubs. Correspondingly, they have to pay a higher amount for higher levels.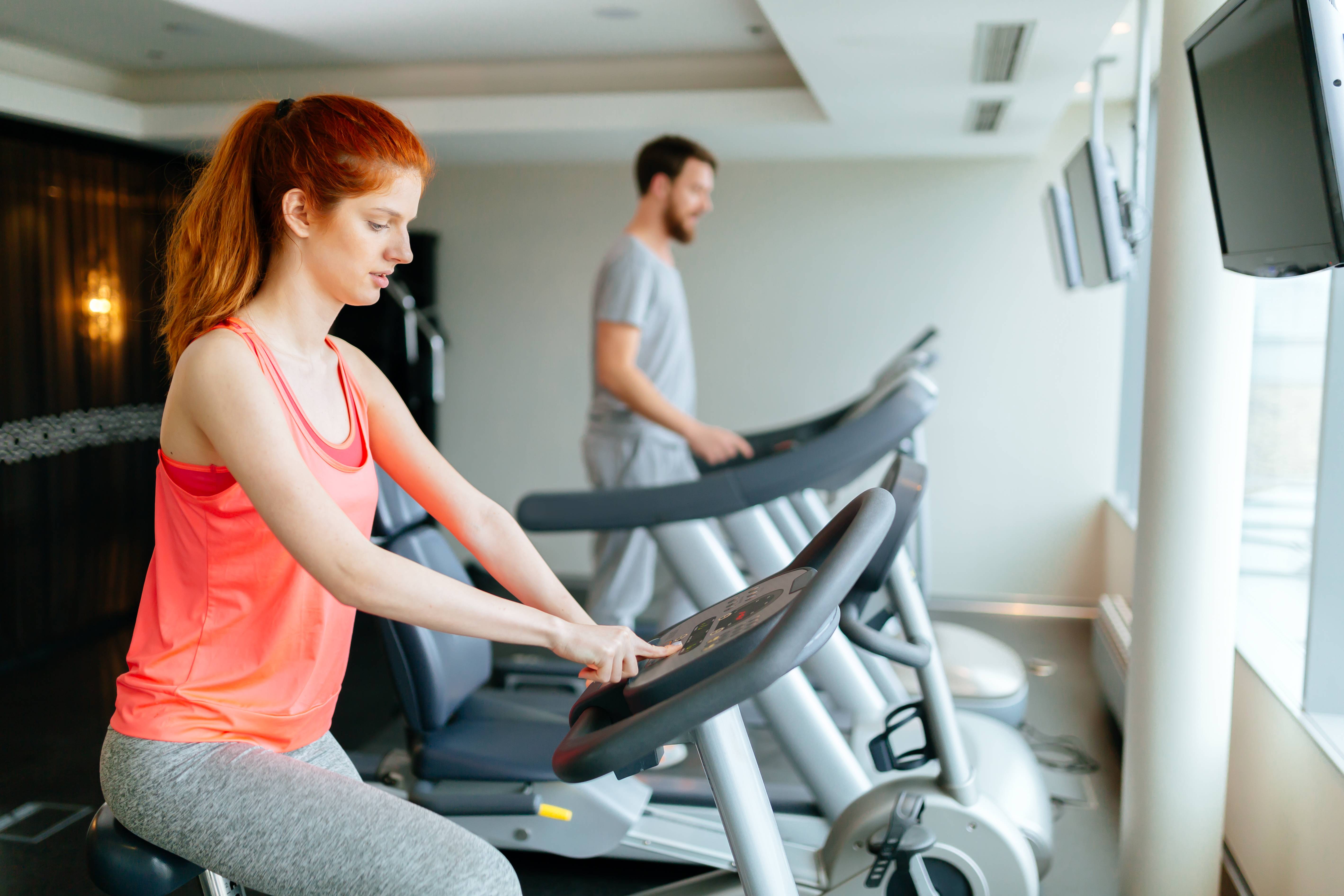 Media Providers
Who love online movies does hear about Netflix once. Netflix is the world's leading internet entertainment service with 130 million memberships in over 190 countries enjoying TV series, documentaries and feature films across a wide variety of genres. For them, membership system is super important. They must control the access to their films data, restrict some customer members and allow specific ones. It's similar to the fitness center, but film providers are working with their clients totally online. Hence, the management of customers is under control with Membership module integrated on their websites.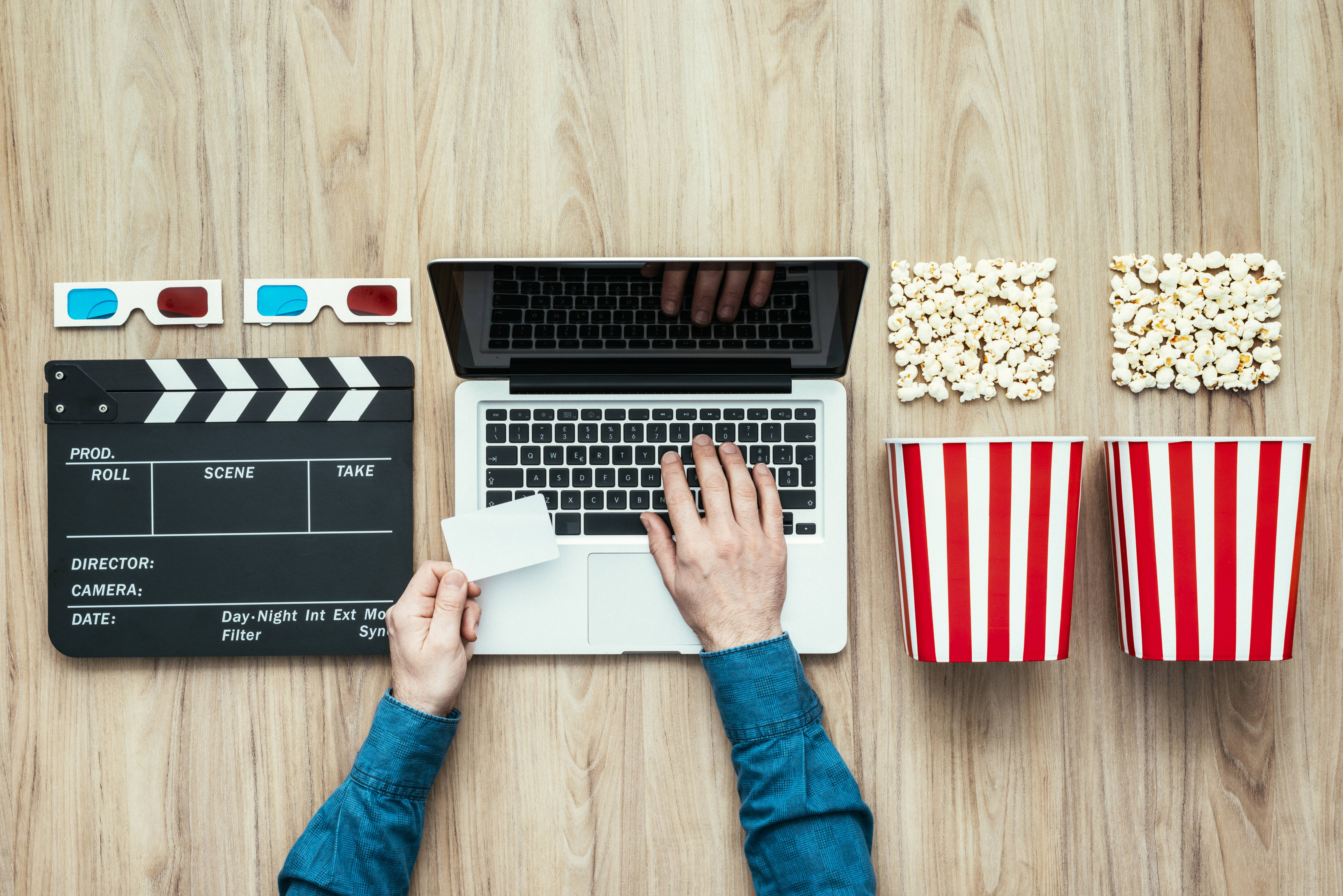 Similarly, Membership also is supportive of Music streamers such as Zing MP3, Spotify or Soundcloud. Subscribing for the VIP package will allow members to listen online and offline and download for every song available in 3 months. That's awesome for music lovers all over the world.
Highlight Features of Membership module
In this post, we will introduce Mageplaza Membership extension, which includes many advanced features.
Unlimited Membership Products
Membership extension by Mageplaza allows store owners to freely create as many special products as they want without any limitation.
Besides, admins can easily add a newly-released item such as a membership product or select a current item based on their specific purposes or campaigns.
For instance, if one customer buys item SKU 002, 007, or 010, he or she would be included in the Gold Membership Group.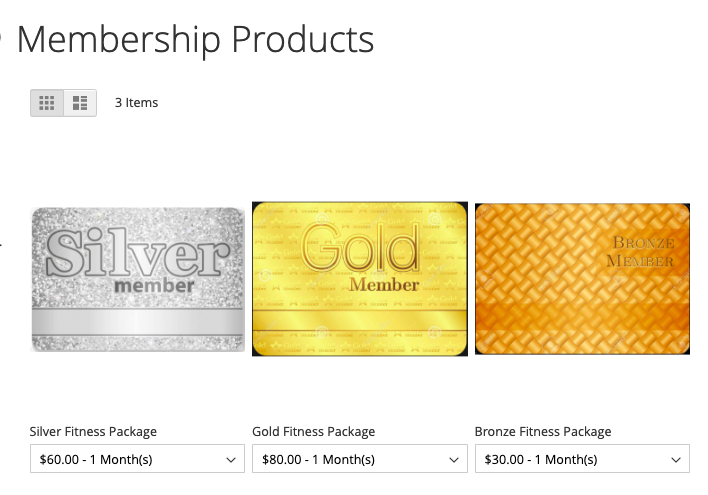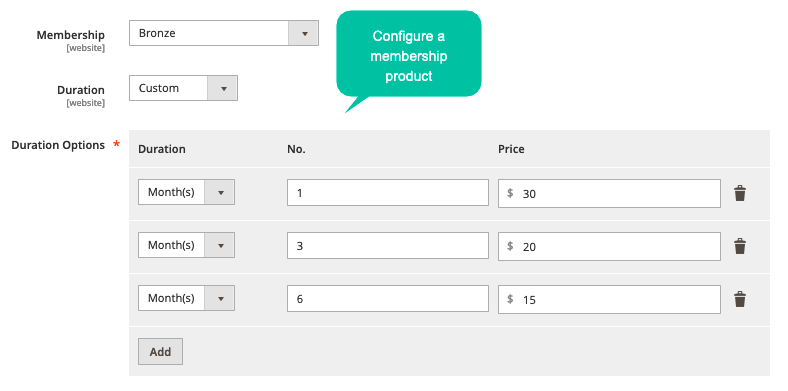 Multiple Benefits Can Be Added For Membership Owners
Once customers are qualified for specific membership, they will have certain benefits depend on their membership ranks. From the backend, store owners can easily add multiple benefits for each membership.
For instance, a customer who has 12-month membership at a fitness brand is allowed to use all the services at every club. That member also gets a 20% discount when buying equipment. To encourage customers to buy more products, store owners can add benefits without limitation to any memberships.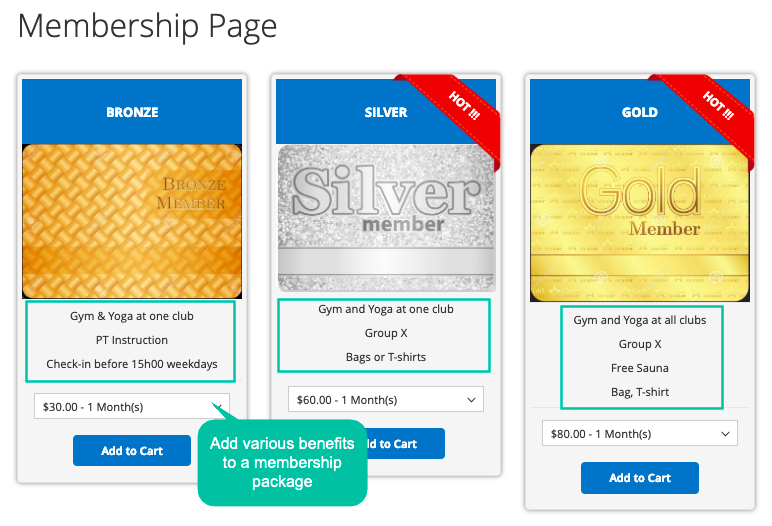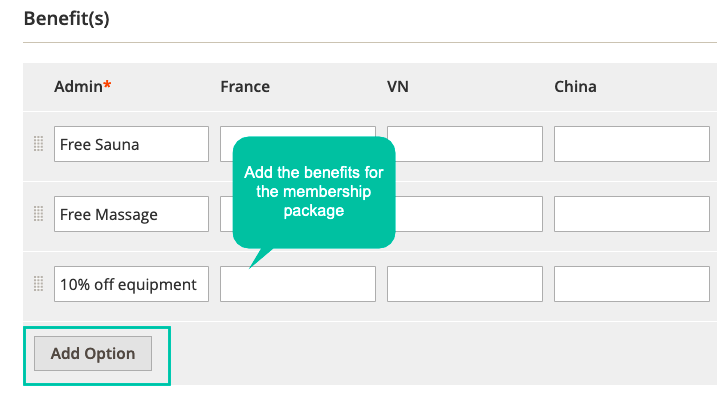 Upgrade To Higher Membership Package
From My Membership Dashboard at the frontend, current membership owners can upgrade their membership to a higher package.
Only when the current membership package is not expired, they are allowed to upgrade it to a higher level. Depend on the remaining time of the current level, store admins can configure the upgrade price is full price or discounted.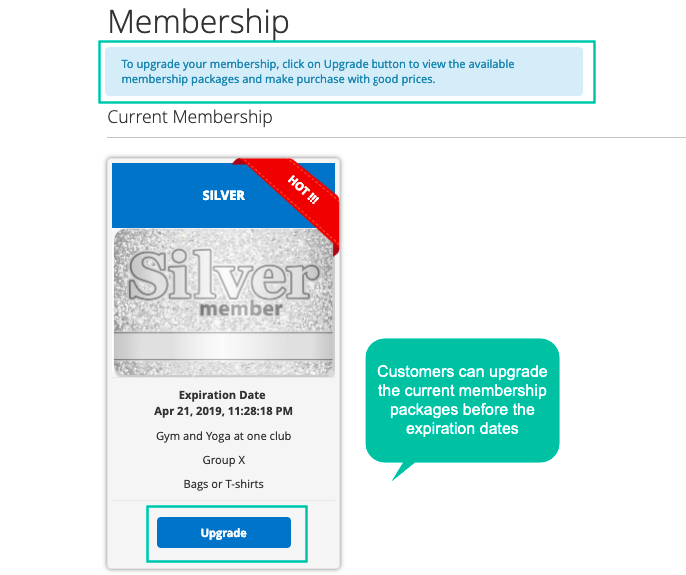 Different Price Levels For A Membership Package
With each membership package, owners would want to motivate the commitment of customers by providing a lower price for a longer duration. Because of that, Mageplaza Membership enables store owners to apply different prices for the same membership package according to member's usage time.
For instance, there would be three options which are provided for the Gold membership package which are 200$ for 3 months, 150$ for 6 months and 100$ for 12 months.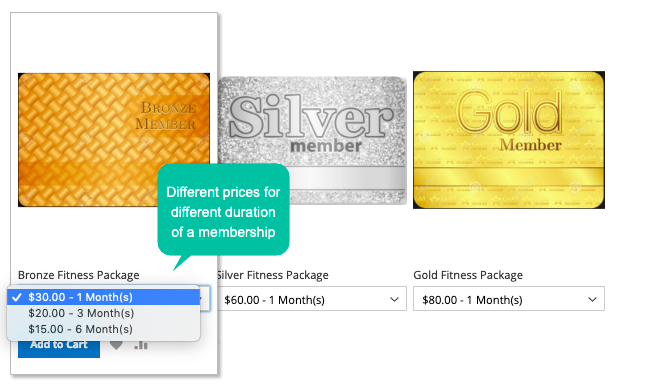 Fully Customizable Membership Cards
In order to attract more attention from customers, store admins can upload their preferred images as the membership card. Besides, to make the membership card stand out, admins can add featured labels the card. With colorful, attractive images as well as catchy labels, more shoppers will be attracted and persuaded to make purchases.
Also, the membership card background such as title or add to cart button can be customized to match the card design with ease.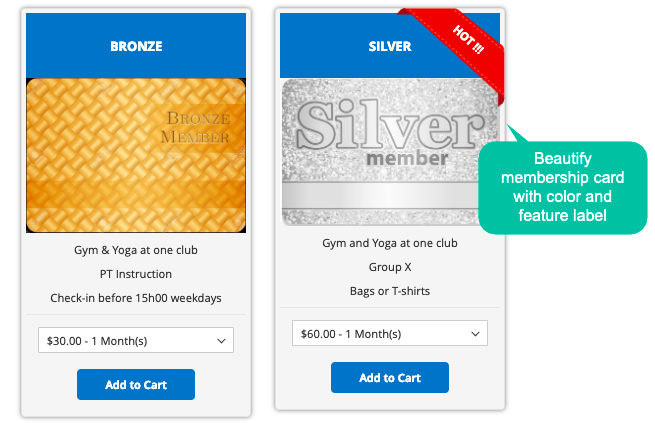 Full Features List of Membership extension
For Store Admins
General Configuration
Enable/ Disable the module
Choose default group
Enable overriding membership
Enable upgrading membership
Choose upgrading cost: Full or Deduct
Display membership dashboard link at the TopLink
Pick the time to activate membership
Membership Page
Turn on/ off the Membership Page
Choose where to place Membership Page Link: Menu or Footer Links
Input the Membership Page Link route
Allow using available Snippet code to place Membership Page Link
Manage Membership
Create a new customer group to make a new membership
Set the membership status: active or inactive
Set the membership package level
Set the default duration for the membership package
Set the membership name
Allow uploading image for the membership card
Set the membership card and add to cart button background color
Set the display sort order at Membership Page
Set the benefits for the individual membership package
View a membership group's current members
View a membership group's purchase history
History
View all membership history: membership packages, customers, activation date, actions, durations, purchase date
For Customers
Earn more benefits when being membership owners
Allow renewing membership package when it expires
Upgrade membership to an upper level
Final words
Through this post, we hope visitors can have the basic ideas about membership add-on. Especially for service providers, Magento 2 Membership extension allows store owners to create unlimited membership levels with various promotions. This helps increase loyal customers for online stores and enhance the shopping experience dramatically.
Learn more Magento 2 Membership
Website Support
& Maintenance Services
Make sure your store is not only in good shape but also thriving with a professional team yet at an affordable price.
Get Started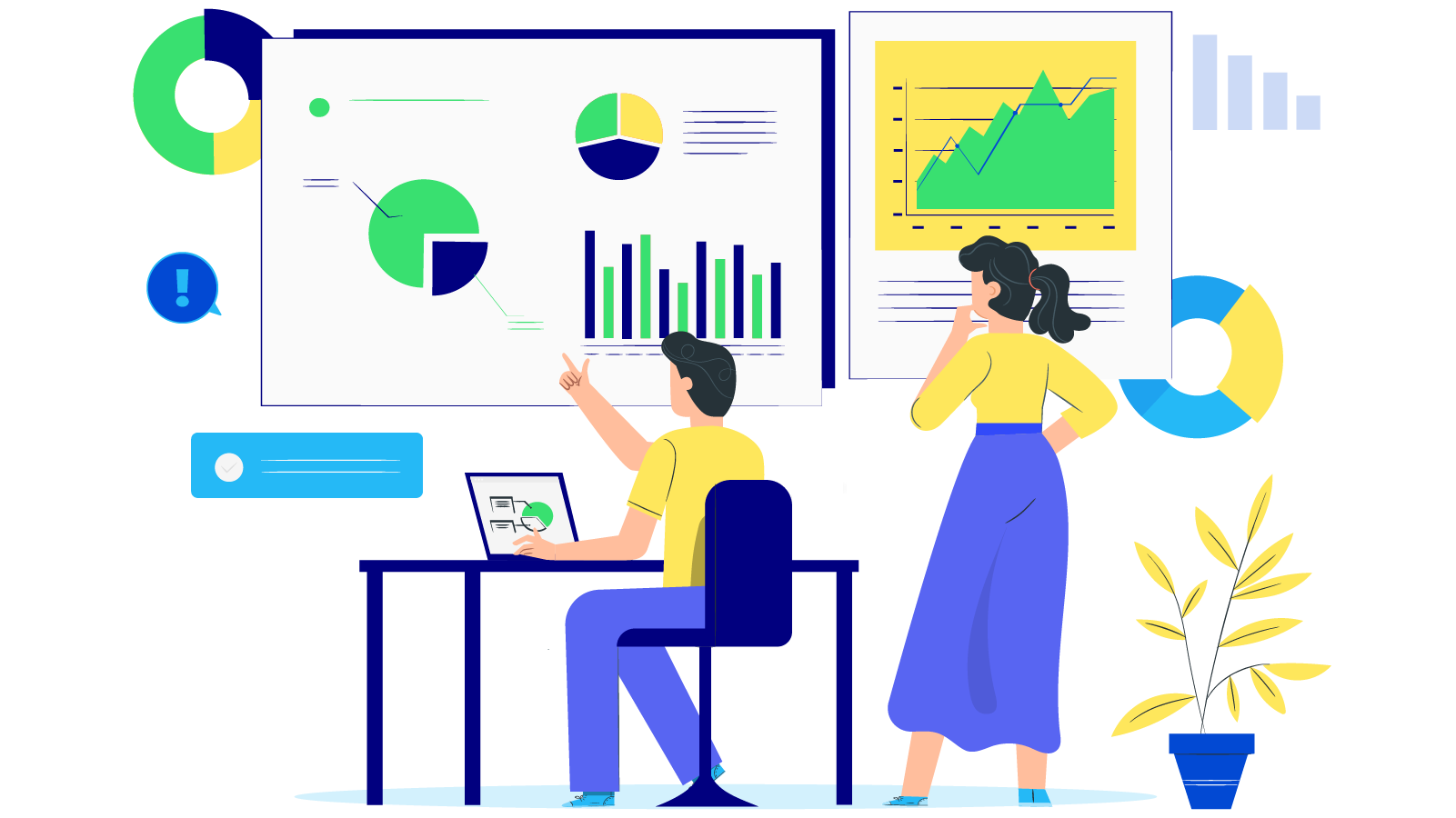 New Posts



Subscribe
Stay in the know
Get special offers on the latest news from Mageplaza.
Earn $10 in reward now!