19+ Best Free Marketing Tools Over Time
The Most Popular Extension Builder for

Magento 2
With a big catalog of 224+ extensions for your online store
Nowadays, creating engagement between businesses and customers is essential, and marketing is the only way to keep the conversation going.
Luckily, marketing these days has become far more approached for businesses with the support of technology development.
And it's not hard for you to find any marketing tools that fit your business's needs amongst a diverse range of available options (both free and paid). While most paid tools go with upgraded features, free tools are more like a gold mine but also an easy trap to fall into.
So which free marketing tools are worth checking out?
Then let's dive in!
Table of contents
Best free email marketing tools
Email is probably one of the most personalized ways for businesses to empower their relationship with customers in the digital era at a very affordable cost. With over 3.9 billion email users worldwide, email marketing is a potential gold mine for any business.
Meeting modern businesses' expectations about cost-effective email marketing tools, multiple email services are developed and promoted in the market. And a good email marketing tools should have bellow characteristics:
Allow creating highly engaging email newsletters with an easy-to-use and straightforward interface

Able to send personalized emails to segmented customers groups

Create and send automated emails

Offer built-in analytics features (basic to advanced) that reflect email campaigns' effectiveness
Based on these standards, let's move to our recommended free email marketing tools.
AVADA Email Marketing
AVADA Email Marketing functions as the most comprehensive solution with fantastic features that meet the needs for launching a complete email marketing strategy.
Most importantly, Avada Email Marketing prides itself on the capability of creating extremely effective Abandoned Cart campaigns.
Pre-made automation email flows are things that make this tool so beneficial in helping today's businesses engage and have instant interactions with their target audience at essential touchpoints. And slowly convert them into loyal shoppers.
What's insides Avada Email Marketing free plan:
Support 15,000 emails per month and 1,000 contacts

Get several ready-to-use engaging email templates in minutes

Available enhanced Abandoned Cart Emails

Basic segmentation and reports

Send bulk emails to subscribers

Available forms: Pop-ups, Spin to Win

Email support only

Basic automation flows, plus enable to add coupon in different email campaigns

Seamlessly integration with the 2 most popular eCommerce platforms: Shopify and Magento
Other packages:
Pro: Start from $9/ mo (Changes based on the business' number contacts)

Enterprise: Need to contact directly with the Avada sales team
Read more: 9+ Best Free Email Marketing Tools
Best free design tools
You don't have to necessarily hire a professional designer for all marketing campaigns. Today with the support of technology, there are numerous tools out there that even non-designers can use to knock up noticeable designs for social media, blog posts, and other visual content.
Canva
Canva is one of the most "easy-to-use" free design tools in the marketplace you could find. It comes with a huge free library of fonts, pre-made templates, and illustrations.
You will be amazed by its significant number of graphics that can be easily customized with Canva's drag-and-drop functionality.
Canva supports merchants to create anything from flyers, brochures to social media images, even logos with an amicable user interface and many valuable instructions during the design process for the best results.
What's inside the Canva free plan:
250.000+ free templates

100+ types of design, ranging from social media posts, presentations to posters and many more

Provide hundreds of ready-to-use photo and graphics

5GB of cloud storage
Other packages:
Pro: $12.95/ mo for up to 5 users

Enterprise: $30/ mo/ person
Behance
If you are stuck at finding an idea for the visual content of your social media posts or flyers, etc., then Behance is an excellent resource to fuel your design inspiration. Here, you can always find creative designs from leading graphic designers, illustrators, and agencies.
As a designer, Behance is also the best place to help you create and manage your portfolio as well as showcase your stunning designs to the world with fantastic features for displaying your project details. Most importantly, Behance is a completely free platform.
Pricing: Free
Google Fonts
Another free tool you should know that can significantly support your design process is Google Fonts - a program offered by Google. Its previous name was Google Web Fonts and now is renamed Google Fonts.
It comes with an extensive free catalog of fonts for design. Users can either explore and text numerous fonts in more than 135 languages or create customized fonts for different purposes.
Google Fonts is a "worth visiting" website with the friendly user interface to choose your wanted fonts among available 600 types without copyright.
Pricing: Free
Best free analytics tools
Data is one of the most valuable assets of modern businesses. In fact, according to Experian, by leveraging data, companies can:
Improve 50% of customer experience

Get 45% better insight for prudent decision-making

Be 44% more innovation
Therefore, getting your business a data analytics tool to collect and analyze large amounts of user insight is really important.
Google Analytics
Google Analytics is definitely a go-to platform for most marketers as a powerful analytics tool that reflects essential web metrics and is totally free.
When connecting Google Analytics code into your website's HTML, it can do complex tracking of customers' activities on your website and give out the most detailed updates, for instance:
Pages a visitor clicks on

The average time visitors stay on a page

The actions they take on your website

The bounce rate for each page on the web

The number of traffic to the site and so forth
With Google Analytics, merchants can have rich insights about the performance of their web content, products, and many more for free. But one of its most significant drawbacks is the workspace and interface of Google Analytics.
The fact that it's quite complex and challenging to use for newbies and those who have less experience with any analytics platforms. In this case, you can waste several hours to get used to or even more to master Google Analytics.
Pricing: Free
SimilarWeb
If you want a tool to spy on your competitors, SimilarWeb will be an ideal candidate. Considered as one of the most trusted platforms for measuring online behaviors of million webs worldwide (including yours and competitors).
SimilarWeb provides you with insights about traffic and rankings of any available site with a really "easy-to-follow" interface.
This analytics tool comes with a wealth of data that is divided into General Overview and 8 other metrics relevant to 8 types of a web's analyzed data:
Geography, Referring Sites, and Search Traffic

Social, Display Advertising, and Audience

Similar sites and Mobile apps
What's inside the SimilarWeb free plan:
Limite to 5 results per metric

1 month of Mobile App Data

3 month of Web Traffic Data

Compare up to 2 websites side by side
With all collected data, you can make decisions targeting the goal of attracting more customers based on a detailed analysis of competitors.
Other packages:
Enterprise: Contact with SimilarWeb's consultant
Read more: 12+ Best Marketing Analytics Tools
Best free social media marketing tools
It's not over-exaggerating to say that we're living in a world driven by social media, which has become a powerful platform for marketers because of its high brand exposure and better conversion rates.
With nearly 3.6 billion users browsing social media networking sites every day, modern businesses get an infinite opportunity to promote their products and services through social media.
That's why social media management tools are indispensable in our recommended free tool list.
Buffer
In essence, Buffer is an all-round social media management tool. With the support of Buffer, businesses can better schedule and publish all their posts on different social media platforms (Facebook, Twitter, Instagram, etc.) in one place.
Merchants can choose the exact publishing days and times for each post to each social account via simple settings. And Buffer will adhere to that schedule for all your posts in the future smoothly.
Furthermore, Buffer is also famous for its solid built-in analytics that gives you a breakdown by post through the total likes, comments, clicks, and total reach.
What's inside the Buffer free plan:
Connect up to 3 social channels

Schedule ahead 10 posts for each network

Limit to 1 user

Custom video thumbnails

Create tailored posts for each social channel

30+ 3rd-party integrations

Email Support
Other packages:
Pro: $15/ mo

Premium: $65/ mo

Business: $99/ mo
Hootsuite
When it comes to free tools for scheduling and reviewing social media updates, Buffer and Hootsuite are 2 most popular names. Compared to Buffer, the core of Hootsuite is Streams.
In other words, users can set up a tab for each of their social channels on Hootsuite's Streams page. Each social account will get a customized series of streams, which is a more practical way to keep tabs on your social accounts' performance as well as competitors.
What's inside Hootsuite free plan:
Allow connecting to 3 social accounts

30 scheduled messages

Limite to 1 user
Other packages:
Professional: $19/ mo

Team: $99/ mo

Business: $599/ mo

Enterprise: Contact for pricing
Best free website builder tools
We could not deny the advantageous benefits of having a website to communicate with modern shoppers in the digital era.
Before the appearance of today's advanced website builder tools, building a website is indeed a daunting task, especially for non-tech-savvy people.
Webstarts
When it comes to the best website builders in terms of value for money and friendly interface, WebStarts deserves to hit the spot in our ranking table as the top rated free platform.
To be fair to say, Webstarts' free version is such a bargain for users since it offers access to all essential features to kick off your e-store.
With the drag and drop functionality, WebStarts facilitates the process of setting up a professional website while no coding knowledge is required.
What's inside Weebly free plan:
Free Advertising

Unlimited access to available pages

1GB cloud storage

1BG/mo bandwidth

Enable ads to be shown on all pages

Allow Notification Center and Live Chat

SEO settings can be applied to all pages
Of course, since this is the free version, your web's URL still contains the provider name, for instance: customname.webstarts.com
Other packages:
Pro Plus: $7.16/ mo

Business: $19.99/ mo
Strikingly
For those who don't know, Strikingly is kind of a new name in the website builder market compared to famous competitors like Wix or GoDaddy. However, it does a great job of providing rich features for creating simple single page websites.
Strikingly's shining point lies in the fact that they can help merchants put all their content on a single-page with a professional look. Of course, you can still create multiple pages with their paid plan.
They provide lots of decent templates for businesses to choose from and customize with no coding required, which is hugely convenient for beginners.
What's inside Strikingly free plan:
Strikingly.com domain

Provide unlimited free sites

5 GB monthly bandwidth

500MB total storage per site

Create some store with 1 product per site

Allow inviting Collaborators

24/7 support
Other packages:
Pro: $20/ mo

Limited: $12/ mo
Best free Search Engine Optimization tools
Google Keyword Planner
Google Keyword Planner is a completely free keyword research tool known by most marketers though it can be quite vanilla compared to other competitors.
But what makes it still "a worth considering" tool is the data you get from Google Keyword Planner will come straight from Google - undoubtedly the most popular search engine these days.
With Google Keyword Planner, you can get some pretty neat stats such as:
The average monthly searches

The competition level of specific keywords (high, medium, or low)

The average cost per click and so forth
Ease of use and accurate data are the 2 most outstanding strengths of this program. If you are searching for a tool that enables you to find relevant keywords to rank for, Google Keyword Planner is definitely your go-to. But for those that want a full marketing suite, most free tools might not meet your needs.
Pricing: Free
Google Trends
Like its name, Google Trends allows users to visualize and discover the latest trends in search behavior of those using Google Search, Google News, Google Images, and even Youtube.
This point makes this online tool extremely beneficial when it comes to tracking a business's SEO performance.
With Google Trends, merchants can:
Define the best keywords as well as phrases for your content

Discover the hottest online topics in a given time and place, hence driving your content generation with the best ideas

Able to find qualified sites and articles for backlinks

Get a detailed report on how your business are faring by entering the name of your business (even the competitor names) in the searching bar
By offering friendly UI and real-time data updates, Google Trend has proved itself a powerful tool to forecast trending topics, keywords, video, etc.
Pricing: Free
Mobile-Friendly Test
When it comes to SEO, having a mobile-friendly website means that you can better reach your target audience in the digital world. Plus, mobile-friendliness is an important raking symbol of Google.
By making sure your website is responsive, you can directly affect its ranking in search results. And Mobile-friendly Test is a free tool allowing you to check your web's responsiveness on mobile devices.
What's inside Mobile-Friendly Test:
Quickly check the responsiveness of a web via its URL

Recommend different ways for users to optimize their site better for mobile devices
It comes with a straightforward user interface. All you need to do is to enter the URL (both your site and competitors) to test. Finally, click the "Test URL" button and wait for the testing process to finish.
Pricing: Free
SEOquake
SEOquake is considered as one of the most popular SEO tools. A completely free to use that provides a bird's eye view of a web's SEO performance via a toolbar or SERP overlay.
Users have to install this tool on their browsers. The best thing is that you can quickly get this extension in Chrome, Mozilla, Opera, and Safari. Once installed, SEOquake will appear in your browser's toolbar.
What's inside SEOquake:
Report the total number of indexed pages, domain age, external links, and even social shares

Provide a free on-page audit tool that enables merchants to know if there are any errors on the website, along with some tips on how to resolve your current issues
Pricing: Free
Best free content optimization tools
As mentioned earlier, the influence of social media is undeniable. With a small piece of content compelling enough, social media can deliver your wanted messages to hundreds, even thousands of Internet users.
It's great when you have a fantastic content ideal, but to deliver your idea perfectly to the audience, some content checking tools below can help you do that.
Hemingway Editor
In essence, Hemingway is an in-depth grammar checker, which is quite similar to Grammarly. If you need a simple tool to improve your writing style, then Hemingway is a perfect option.
Hemingway goes with plenty of useful capabilities, including grading scales and suggestions on how to make your written language easier to understand.
What's inside Hemingway Editor:
The best thing we like about this free tool is how it highlights your work with different colors corresponding to different content suggestions for improving the content quality. These colors are:
Yellow Sentences: Your sentences are lengthy or structurally complex

Red Sentences: Your written language might make readers feel confused and hard to read

Purple Words: The highlighted words are not suitable for written language, and they have better alternatives

Blue Words: Your used adverbs are weak and need to change for more clarifying

Green Phrases: Refer to the use of passive voice and suggest you use active voice instead
Furthermore, this tool can estimate the reading time as well as grade the readability level of your content.
Other packages:
A downloadable version (lifetime access): $19.99 or you can use its free version online
Grammarly
You might properly hear of Grammarly if you do any kind of job-related to writing. It is similar to Hemingway Editor - a specialized grammar checker tool for those who don't know. For free version, you will get basic writing suggestions related to:
Spelling

Grammar

Punctuation
In other words, it analyzes and picks up more subtle grammatical errors you might overlook, like commonly confused words or unnecessary commas, etc. Grammarly is definitely a good supporter if English isn't your first language.
What's inside the Grammarly free version:
Provide AI-enhanced grammar, punctuation, and spelling checker

Personal dictionary

Limit to 1 user per account

Available on mobile devices

Integrate with browser, Gdocs, and Ms. Word
Other packages:
Individual plans: $29.95/ mo (Billed monthly); $19.98/ mo (Billed quarterly); $11.66/ mo (Billed Annually)

Grammarly Business: $12.50/ mo/ member (3 member minimum)
Read more: Top 17+ Best Content Marketing Tools
Best free project management tools
Trello
Trello is a robust free platform for keeping all your project management well-organized. It allows you and your team to post each to-do task on cards so they can be tracked or changed easier.
Businesses can better manage their current projects, update the deadlines and collaborate on content in real-time.
Like most collaboration software platforms, there are upgradeable, paid features, but their free basic service includes the critical and most essential core features.
What's inside Trello free version:
Offer 10 boards per team

Unlimited task lists and cards

One integration per board

Up to 10MB per file attachment

50 command runs per month

2-factor authentication
Other packages:
Business class: $12.5/ mo/ user

Enterprise: $17.50/ mo/ 20 users
ClickUp
ClickUp is a cloud-based project management solution with an extensive list of fantastic features. A productivity software that allows individuals or teams to set goals and manage multiple tasks simultaneously.
What's inside ClickUp free plan:
Provide free 100MB storage

Create and manage unlimited tasks

Unlimited embers

Offer two-factor authentication
Other packages:
Jira
Like Trello or ClickUp, Jira is one of the best project planning and organising tools that can map out all in-progress projects. With the support from its drag and drop interface, your team will manage every project details effortlessly.
The great thing about Jira is that it offers a mobile app available for both Android and iOS devices.
What's inside Jira free plan:
Limite to 1 site and 10 users

Include Scrum and Kanban boards

Support Agile reporting, customizable workflows and automation

2GB of storage

Community support

Available apps and integrations
Other packages:
Standard: $7/ mo per user

Premium: $14/ mo per user

Enterprise: Contact the sales team
Ready to build a $0 Marketing Tool kit?
No matter the marketing tools you choose to use in this list, don't forget "free" is not the only thing that matters.
Only considering the free tools that can actually work and bring back to you and your team practical advantages. Before jumping with both feet on any tool, make sure they fit your needs in order not to waste your time and effort.
Feel free to share your thoughts about your favorite marketing tools. Thanks for reading!
As a content executive at Mageplaza, Mia Hoang understands the value of content marketing lies in the engagement between the customers and companies. Her wish is to bring a unique voice, different perspectives, and new light for every audience.
Website Support
& Maintenance Services
Make sure your store is not only in good shape but also thriving with a professional team yet at an affordable price.
Get Started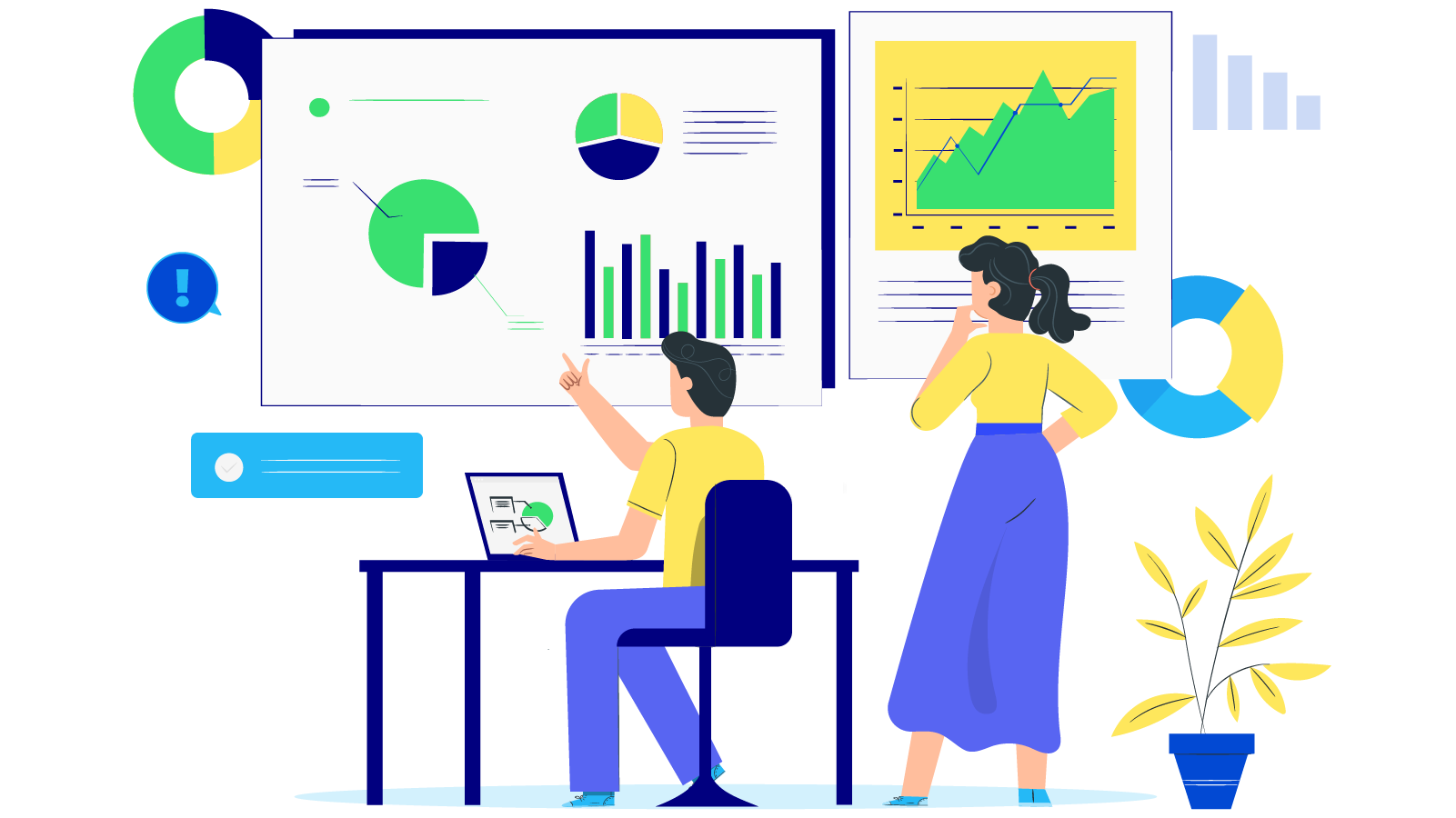 New Posts



Subscribe
Stay in the know
Get special offers on the latest news from Mageplaza.
Earn $10 in reward now!