Magento 2 Sort by Popularity / Best Seller
The Most Popular Extension Builder for

Magento 2
With a big catalog of 224+ extensions for your online store
If you own an e-commerce store, having the sort by popularity is a must-have feature since it plays a crucial role in e-commerce stores. As a store owner, you always want to show your customers to know that your products and services are outstanding and appreciated by most people. Displaying items that have most views or have top ratings is one way to promote customers to purchase. They tend to trust products that have been bought by many other people or get good reviews.
Allowing customers to sort all the items by popularity like bestsellers, top ratings, filter by rate, and most viewed is able to enhance their shopping experience. When enabling the filter and rating by popularity feature, the corresponded products will be shown on your website so that customers can reach their targeted items faster.
In this blog, we would love to introduce the benefits of the sorting by popularity feature and how online stores can apply this functionality to their stores.
Table of contents
What is sort by popularity?
When accessing an online store, users often want to find the concerning products that they tend to buy most conveniently. Knowing which items with high ratings, good reviews, and which ones have been most viewed is always their demand. The sort by popularity feature was born to answer this requirement of online shopping doers.
Sort by popularity is a filter tool that helps consumers choose to show targeted products with specific filter options related to the popularity of products like bestseller items, top ratings, and most reviewed items. Online shoppers love this function because they can investigate other previous buyers' experiences.
How many types of sorting by popularity?
There are various filter options related to the popularity like sort by top rate, sort by bestseller, sort by most viewed, sort by review count, and filter by rating. Each sorting or filter option will bring relevant products which meet customers' requirement.
Sort by rating allows displaying products with related ratings in the sort direction ascending or descending. Product ratings are the evaluation of customers, which are shown in the form of stars or points. Buyers who describe the experience with their purchases bring more helpful for potential customers. When customers use this sorting filter, they can determine which product they want to view first.

Sort by bestseller and by most viewed shows relevant products that have been purchased or viewed in a specific period. Store admins can also choose which type of sorting: ascending or descending that they want to display products.

Users can quickly narrow specific groups of products based on the number of its reviews by using sorting by review counts option. The preferred items can easily pick to the cart, and the shopping journey becomes more fascinated.

Filter by rating helps shopping doers limit the number of products showing related to their preferred rates. It is different from sort by rating. The product rating indication is one of the most vital KPIs of your store as many online shoppers first research the quality of the product they intend to buy before purchasing. So, logically, favorable product ratings impact the sales of products.
Why do store owners need to have the sort by popularity functionality?
Enhance user experience
Using various sort by popularity options helps customers select desired products quickly and supports them to narrow their search. The visibility of the sorting or filter option displays on the site interface and search result pages allows consumers to find out the product they want.
By choosing the sort option by bestseller, most viewed, review count, all products will be shown in an organized way. Viewers can easily find out which relevant products to meet their demand.
People also tend to view products with higher ratings, often from four to five stars, to investigate before making a genuine purchase. However, they can also look at the negative ratings to know if the drawback can be acceptable. If yes, they may still choose this product. Understanding this concern of customers, filter by rating, or sort by top-rated option appears to handle it.
Shop doers can quickly get the best-seller products, top-rated items, or which ones have been most viewed in a specific period by doing a few simple steps. It does not take them much time to think about how other people evaluate this kind of item and find the product with good reviews. Thus, it is right to say that this sort by popularity feature enhances the user experience indicator on your e-shop.
Boost conversion rate
Increase the conversion rate is one of the targets that every store owner wants to achieve. So what is the conversion rate and how to optimize the rate is always raised in shop owners' minds. The conversion rate presents the percentage of a visitor's desired action on a website like a purchase, newsletter signup, social sharing, etc.
Related post: What is a Good eCommerce Conversion Rate?
Visitors often lost patience and leave the website when they see unorganized with various items on a small screen of their desktop or mobile device. Hence, sorting by many popularity options helps them manage their items in the right categories, which customers need in time. This feature brings users a better look and user-friendly shopping site, encouraging them to take desired actions to increase the conversion rate.
Using the sort by bestsellers, most viewed, top-rated, or filter by rating feature, shoppers can save much time and effort in finding matching products, which encourages customers to make a genuine purchase. As a result, the conversion rate will be enhanced entirely and boost your business performance.
Increase customers'attention
By enabling sort by popularity rating, store owners can introduce popular items by letting customers choose what is important to them. Products with higher ratings always catch shoppers' attention more than the lower ones. Bestsellers and most viewed items displaying will attract customers' eyes when they navigate to your store.
Customer psychology often wants to purchase an item with a better review or purchase by many other people. Displaying the ratings, the bestsellers, and most viewed products will be an advantage that positively affects his decision making. So your business will grow gradually.
How to set up sort by popularity on Magento 2 stores?
1. Filter products by rating
Unfortunately, Magento 2 default does not have the rating filter function. If you want to have this necessary feature, it should integrate a Magento 2 extension to your store.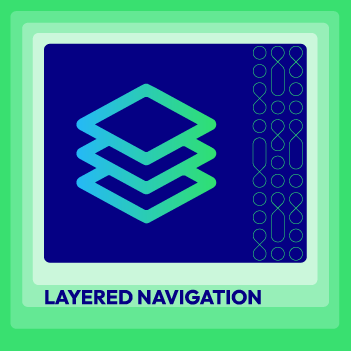 Layered Navigation for Magento 2
Simplify your shopping experience with our advanced search and filter options
Check it out!
Thanks to Mageplaza Layered Navigation extension, in which the sort by popularity functionality is available in the Professional and Ultimate package. With some simple steps in the backend, you will have the rating filter displayed on your front-end site. We would love to show you how to configure it below, step by step.
Backend
The first step is to enable the Layered Navigation module. Admins can go to the backend panel -> Mageplaza -> Layered Navigation -> Configuration.
In the Module Enable field, you choose Yes to enable the Layered Navigation extension.
To turn on the rating filter feature, admins need to scroll down to the Additional Filter and click the Rating Filter field. With this function, shoppers can sort by the rating from 1 star to 5 stars.
In the Enable Rating Filter section, by selecting Yes, store admins accept to show this feature in the frontend.
The Group Label allows adding the text as the group attribute's name.
In the Show As Slider field, if you choose Yes, the rating will display as a vertical slider so that customers can move the slider to select which ratings of products that they want to view.
Otherwise, if you want to display in each line as usual, please choose No in this section. The rating will be displayed like the following image.
Choosing Yes in the Expand by default allows you to automatically expand the group attribute Rating when consumers go to the collection page. If you do not want to use this function, please disable it by selecting No.
The Position section allows displaying the position of the attribute in the layered navigation block. The smaller number, the higher priority.
Finally, after completing all the configuration, admins click the Save Config button.
Frontend
With the filter rating feature, your website frontend allows customers to search the items with the specific ratings that they want.
Sort products by Bestseller, Most Viewed, Reviews count and Top Rated
Related post: Better Sorting - A Smart Filter for online stores' visitors
Magento default checkout has limited sorting functionality, while the sort by popularity is indispensable for any online store. Using an extension which brings all the option of popularity to sort is a suitable solution for store owners. Mageplaza Better Sorting module is the answer to this concerning business doers. How to set up these types of sorting on the Magento store is rising in their mind right now. We would like to introduce it by following steps.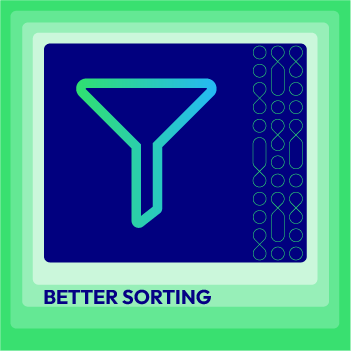 Add 12 product sorting options which are flexibly customizable
Check it out!
Backend
First of all, it requires to go to Magento admin and choose Store -> Configuration -> Better Sorting -> Enable -> Yes to turn this module on.
After enabling this extension, it should go to each sorting type to configure.
It needs to choose Yes to enable this sorting type. You can then fill the Label name by Bestseller and enter the number of days you want to sort the bestseller's products. It means that the bestseller product in specific days will be shown on Category Page or Search page or both based on your selection in the next field.
Then, you can select the sort direction with ascending or descending. Entering the number of the sort order field is the final step. Smaller will prioritize the default display on Sort by.
Sort by most viewed products
The configuration steps are the same as the Bestseller products.
Admins enter all the required lines from the Enable section to the Sort Order section.
The first step is to enable this sort option, and labeling its name like "Top Rated" is the next step. You can choose to display it on Category Page or Search page or both pages. Default Sort Direction and Sort Order are two left fields that you need to complete.
The Better Sorting module has 12 sort options displaying. Store owners can choose which types you want to display and hide the other ones by selecting No in the Enable section.
After enabling all the sort by the popularity in the backend, admins choose the Save button to finish all the configuration.
Frontend
Eventually, the sort by popularity will display on your frontend store. It is easy for customers to get their desired items, which encourages them to make a genuine purchase faster.
Conclusion
To sum up, to enhance customers' shopping journeys, establishing an organized website with a friendly user interface that helps them find out the desired items faster is a crucial factor. The sort by popularity feature allows customers to understand more about your products and bring them a simple way to search products with options of popularity like bestsellers, top ratings, etc. quicker.
This is an indispensable tool for all Magento 2 stores. It is a pity if you do not have this feature on your store because the Magento 2 default does not have it.
Website Support
& Maintenance Services
Make sure your store is not only in good shape but also thriving with a professional team yet at an affordable price.
Get Started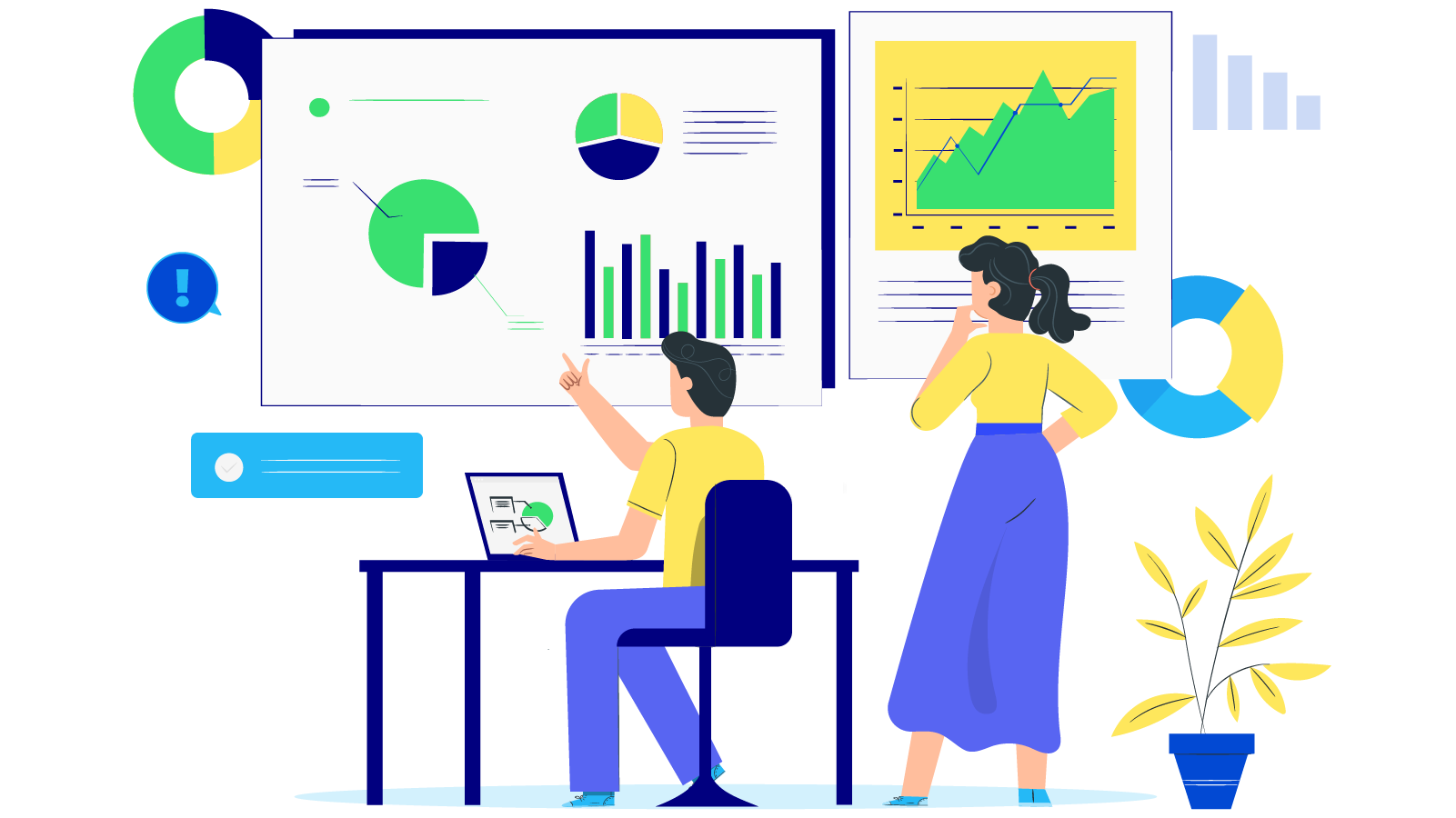 New Posts



People also searched for
Magento 2 Sort by Popularity
2.2.x, 2.3.x, 2.4.x
Subscribe
Stay in the know
Get special offers on the latest news from Mageplaza.
Earn $10 in reward now!