How to Quick Order by SKU in Magento 2
The Most Popular Extension Builder for

Magento 2
With a big catalog of 234+ extensions for your online store
The SKU (Stock Keeping Unit) of Magento 2 Quick Order module will create plenty of merits to B2B e-commerce businesses. If admins can fully take advantage of the SKU in Quick Order, it will become the stores game changer for owners who especially want their familiar customers to purchase products from stores sites with quick order.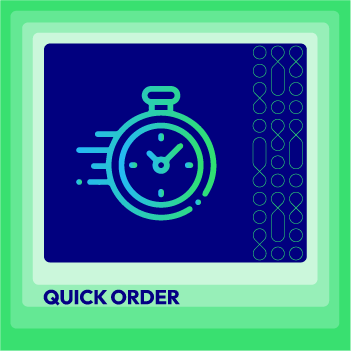 Simplify and quickly your the ordering process to grow your business. Supercharge your operations today!
Check it out!
Tables of contents
=» Learn more: How to Add Multiple Products To Cart in Magento 2
What is SKU?
The stock keeping unit(SKU) can be understood simply as an identification code that is specially made for specific products. The original advantage of this function is to create simple codes to help employees keep track of product inventory in stock to improve inventory management ability. However, for this module, SKU has unique functions that mainly support B2B buyers. In specific, the SKU is possible to help store owners to enhance the convenience to purchase in bulk.
Ref:
https://en.wikipedia.org/wiki/Stock_keeping_unit
https://www.investopedia.com/terms/s/stock-keeping-unit-sku.asp
https://www.britannica.com/technology/SKU
Why do we need SKU for quick order
Search product instantly
This function is specially made for customers who have already purchased your store product dozen of times. They might be longterm business partners who purchase your product as their products input. Thus, memorizing the SKUs of frequently bought products is in the palm of their hands. Without having to remember the whole name of the products, customers can type in the SKUs, in brief, to search for it.
Order product instantly
Besides the benefits in searching, the SKUs is a handy tool for order in large quantity. They do not have to bother searching every single product to add them to cart. Buyers have to simply insert in SKU Box in the Quick Order page the products SKU and its detail attributes. After that just finish by adding the list to the cart. Or another way is to upload a CSV file that contains the SKU and items attributes.
Reduce time for familiar customers to order in bulk
With the assist of this feature, customers can have a convenient buying experience with without any seconds being wasted. For searching, it is easy to type in 3 to 4 characters of the SKUs then the items with a similar code will be suggested for you to choose. The order process will be less time-consuming with SKU box.
Magento 2 Quick Order by SKU
Instant Search Box:
With B2B business, customers have already known the product throughout including the SKUs. Because of that, the module provides the feature to benefits bulk buyers even more by searching familiar products in a matter of seconds by SKUs. Customers just need to fill in the SKUs. The number of results will be controlled by admins.
Furthermore, if admins made any changes to the data related to Currency or other information of the products, it will create some flaws that 'Search' will make the information display incorrect. Therefore, admins need to access pub/media/mageplaza, remove Search item and Refresh the Quick Order page to update the information for the system.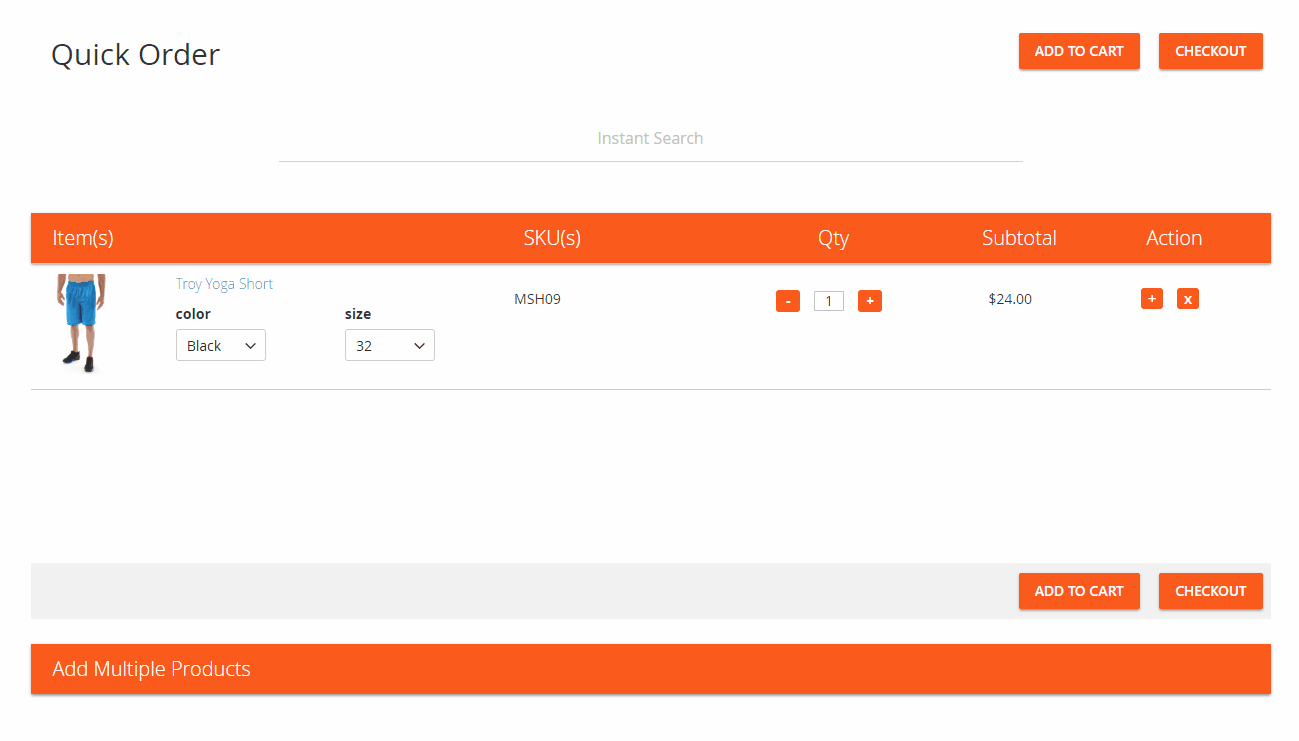 Add multiple products by SKU box
As wholesale shoppers have the frequency to purchase a certain amount of products each order, SKU box the product will be added easily and quickly with the assist of the SKU box. It is easy for customers to fill products information base on the following format: SKU, quantity, size, color.
After that, the shoppers need to continue listing products they need to purchase in order to finally click on Add To List so that all items in the list can be added to the virtual cart. For examples, as customer correctly fill "MH02, 9, size: M, color: Red" in the right order, the product will be successfully added to the cart list. If buyers already have a CSV file that contains the order info, they can definitely upload it to avoid retyping it. The box is designed to located next to the SKU box so as to provides convenient options to the store's wholesale customers.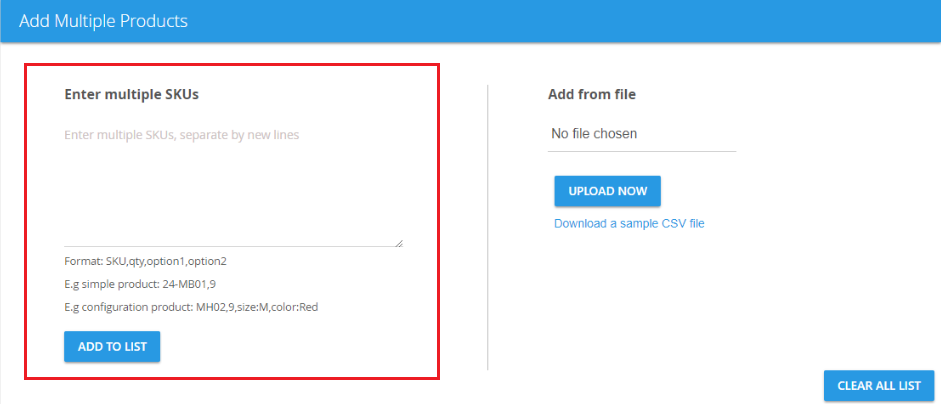 Final Words
SKU is one valuable function featured in Mageplaza Quick Order Magento 2. The feature will play the role to help B2B sites serve their customers more professional from searching for products to place orders in huge quantities.
Magento Support
& Maintenance Services
Make sure your M2 store is not only in good shape but also thriving with a professional team yet at an affordable price.
Get Started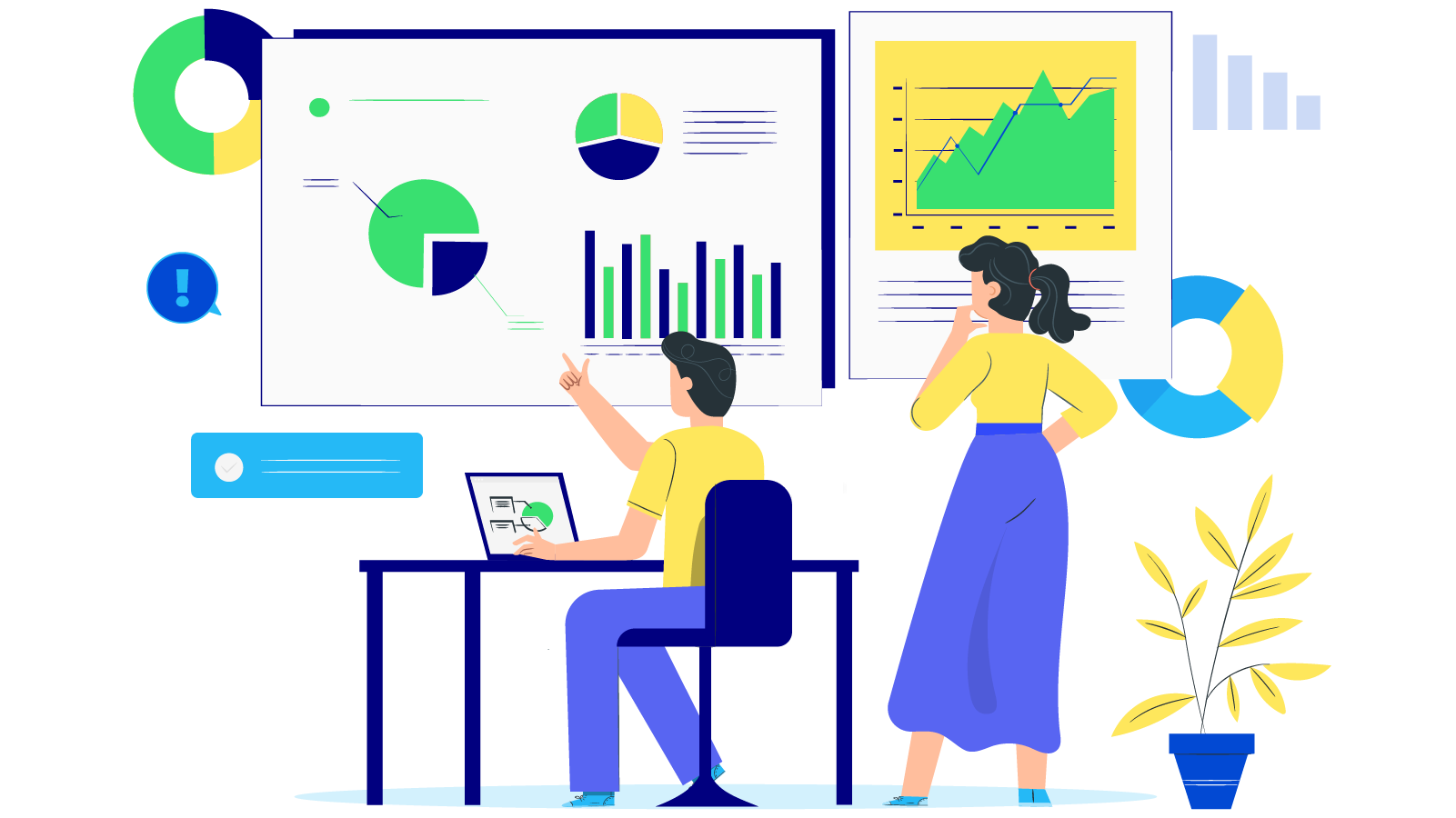 New Posts


People also searched for
Quick Order,Magento 2 Quick Order

magento 2 Quick Order by sku
2.2.x, 2.3.x, 2.4.x
Subscribe
Stay in the know
Get special offers on the latest news from Mageplaza.
Earn $10 in reward now!