A link is named external links in Magento 2 when links point from this website to another website. In other words, if the webmaster places a link on the page to another website, the link is considered an external link.
External links are links from different domains but it contributes significantly in assessing Pagerank and ranking of the website.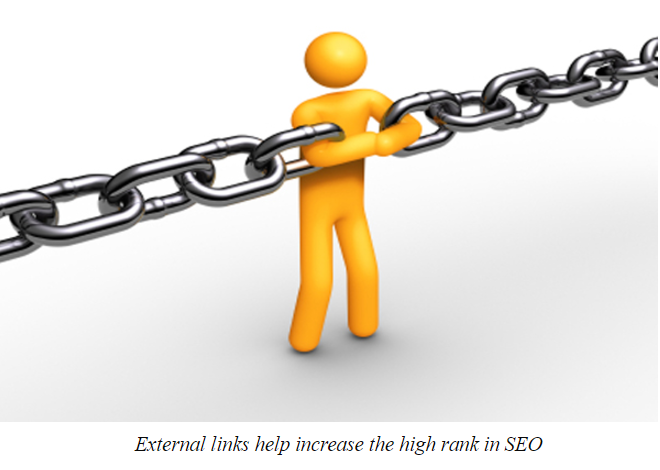 The top SEOs in the SEO website believe that External Link is the most important factor for ranking the site, as search engine considers them the 3rd party choice, so the external links are supported ranking more than the Internal link.
Related Posts:
According to research, search engines rely on a number of factors to determine the value of external links, including the following important factors:
The reliability of the derived domain
With a long-lived domain, good quality less spam is always considered high reliability. External links from trusted sites also contribute because the amount of traffic is stored in individual server logs, while external links are publicly visible and easy to store. For this reason, external links are a gauge to determine the popularity of a certain website
The popularity of linked landing page
Search engines are very difficult to accurately measure popularity based on site visit metrics (according to Yahoo's search engineers), external links are a more stable metric, and is the metric to measure easily.
The relevancy of content of two affiliate pages
In SEO people are always interested in the word "related" and the link is, too. For example, Mageplaza is a site specializing in "magento 2" but external links' name to "tredep.biz" a site specializing in beauty products, when customers learn about "magento 2", they will not be concerned "tredep.biz" because it is specializing in beauty, it has no knowledge of the magento that the client is looking for. Thus, the external link here is not valid.
The number of domain
It is a criterion for evaluating the quality of an affiliate page. A site with few external links, the page is poor quality, low pagerank …, but a page with too many external links you also need to review to avoid spamming.
Anchor text is used in the link
The anchor text used in links is usually written by website admins (who can explain the site better than the computer) and will often reflect the content of the page that is linked to.
Summary
In closing, External Link plays a very important role in the SEO Magento 2 website. It is not only one of the important criteria for evaluating the ranking of a website on the results of the search engines, External Link also has a direct influence on the quality of credibility of a reliable Website.