12 Wonderful SEO Tips & Techniques for Magento 2?
Experienced E-commerce Agency for

Magento/ Adobe Commerce/ Shopify/ Shopware

Development
The outbreak of advanced technology and the fourth industrial revolution is on the verge of spreading globally. E-commerce, as a result, is a fashionable trend for global market. Among several strategies used to support online enterprises, SEO is significantly received special attention. SEO is a technique to naturally increase the number of traffic to a website. Therefore, if an online merchant can perform SEO well, they can gain more brand recognition; consequently, boost revenues.
However, how to make SEO work effectively is a challenge for many online Magento merchants. There are some tips and techniques that online stores should take into consideration to improve SEO work, escpecially if you are a SEO novice.
Magento SEO Services
by Mageplaza
Let experienced professionals optimize your website's ranking
Learn more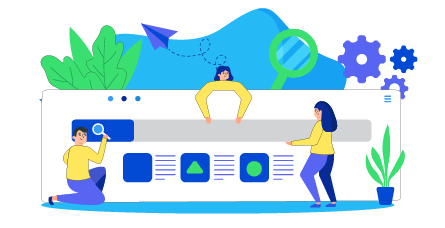 Related Posts
Table of Contents
1. Use the Latest Version Of the Magento Platform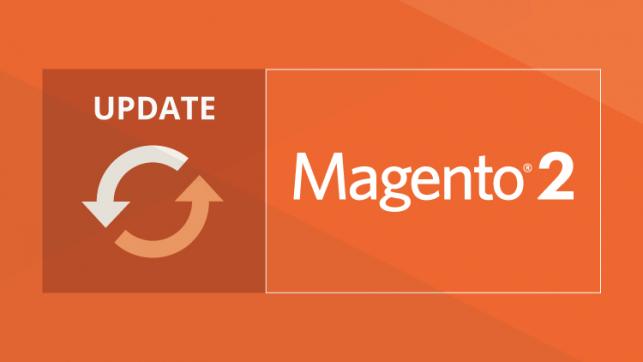 The most updated version of any product is often the best version as all the drawbacks of older version have been already taken into account before launching. It means that the latest version has possibly fixed or at least improved some disadvantages from previous version. Therefore, make sure online stores have the newest version of Magento platform to embrace every updated improvement and change to run your web page smoothly. If you don't know how to do it properly, then here is the download guide for you. Just follow step-by-step and you'll be fine.
2. Have SEO friendly URLs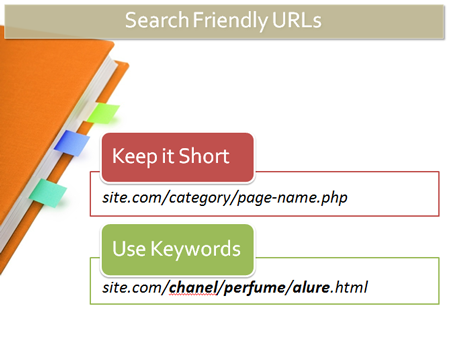 It is normal to see URLs of many websites contain boring numbers and symbols such as "?=sortby, ?p=2"; consequently, these URLs look like being code. This will harm you and your website in many ways. Obviously, as a customer, you don't want to see a ugly URL with a lot of unnecessary operators like %, & and # right? They simply do not provide any information to customers. Since, it is annoying customers, and Google don't want you to bother your customers, you will get a punishment sooner or later. Having a friendly URL is critical in this situation, especially if you have thousands of diferrent pages.
To make URLs become clear and clean, go to System => Configuration => Web => Search Engine Optimization => URL Options and then apply "No" to Add Store Code. Besides, go to Search Engine Optimization menu and turn on Server URL Rewrites. By doing these steps, not only the unreadable symbols will be not automatically added into the links, but also the phrase "index.php" will be elaborated from them. If you want these steps to be simpler, it is highly suggested to apply Mageplaza SEO extension. The up-to-date version of this extension will remove all abundant parts in the URLs and at the same time create a description for any product page link.
3. Optimize images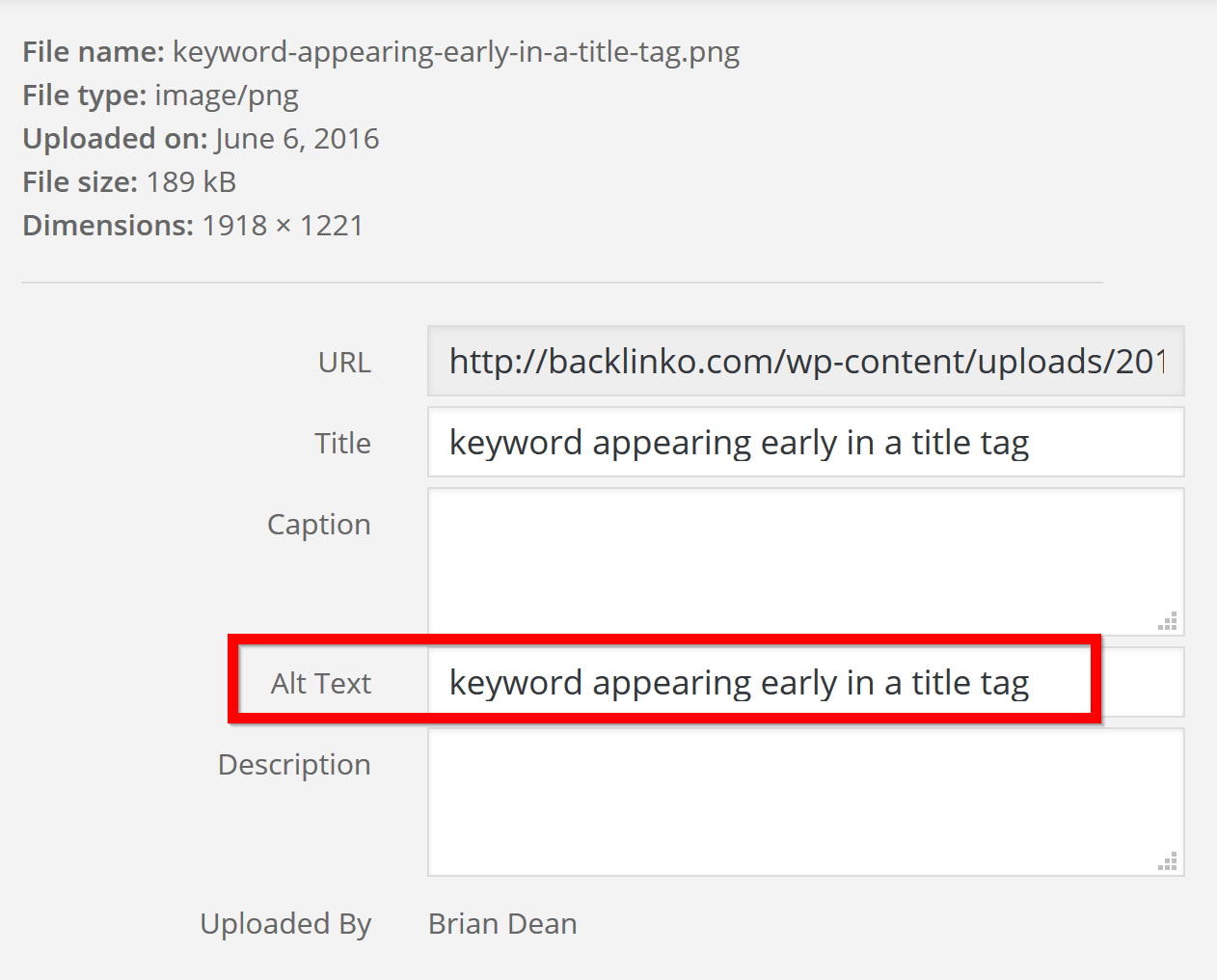 Using images to make a website become appealing to both customers and spiders are definitely important; therefore, shop admins have lots of work to do here. First, they need to name their images with something meaningful and related to products or brands rather than a boring chain of numbers and meaningless letters. Secondly, store owners should remember to add important keywords in alt tags so that their images will become more visible to search engines.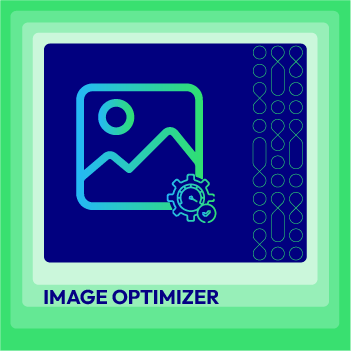 Speed up page loading & enhance the user experience for your store
Check it out!
4. Prevent duplicate content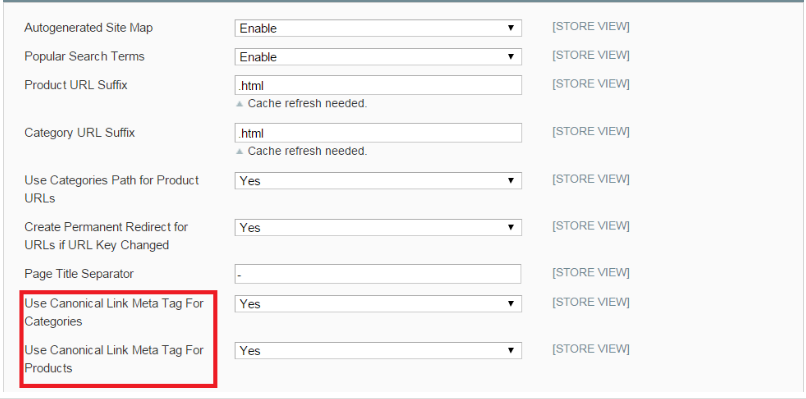 Duplicate content happens when a product appears in different categories of the website or a certain amount of your content is shown on another page. For almost all search engines, such as Google, a web page containing duplicate content will be not highly appreciated and considered untrustworthy or unreliable. To resolve this problem, shop admins should avoid duplicate content, the recommended method is to use canonical tags. This function can be easily accessed by going to System => Configuration => Catalog => Search Engine Optimization. After that, choose Yes to turn on Canonical Link Meta Tags. It is much better to apply this setting for both Products and Categories fields.
5. Generate a sitemap

It is important to submit a sitemap to search engines such as Google for your website so that the spiders can define information about your web page in a blink. With Magento 2, generating a sitemap simply means that store admins have to take not only few but simple steps.
First, they need to access Catalog => Google Sitemap => Add new. Next, fill in the box Filename with "sitemap.xml". Then, visit Path field and continue to decide the directory on serve that store owners want to save the file. After that, choose the store view that you intend to create a sitemap for in Store View options. Finally, remember to click on "save and generate" button to finish setting a complete sitemap.
This step can be quite tricky if you are not particularly comfortable when working with code lines. Comprehend that situation, we had an execellent write up cover nearly every details on how you can configure your sitemap. Click here to read the full post.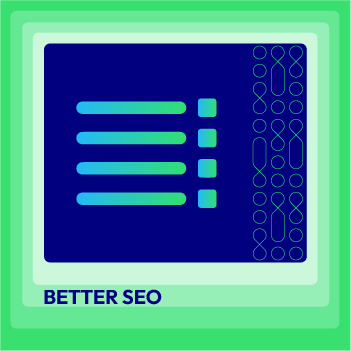 Drive more traffic to your online store and boost your rank on search engines
Check it out!
6. Adjust the Robots.txt File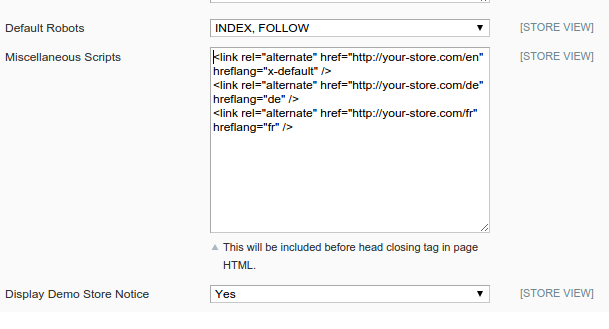 In Magento 2, a robots.txt file is added to your settings to prevent spiders from indexing store's websites. It is really useful for stores when they are not ready to publicly open their web pages or their products are not real. In this case, store owners can keep default setting of this function as "NOINDEX, NOFOLLOW".
In other words, using this setting means that the URLs of product pages will be not represented on SERPs. On the other hand, if the stores ready to sell their products and complete setting process, it is significant to change that default setting. To make any adjustment, shop owners can visit System => Configuration => Design => Default Robots, and then select the setting "INDEX, FOLLOW" for the websites.
7. Improve page load speed
A high page load speed helps enhance the customer experience on e-commerce sites and plays as a critical signal for Google to determine the sites' rankings.
Improving page load speed includes a number of factors, from setting up caching, optimizing JS and CSS files, employing flat categories and products.
Magento 2 comes with some default great features which you can leverage to begin the speed optimization process.
Provide all caching features via System > Cache Management and Flush Magento cache
Provide Flat Categories and Products via Stores > Catalog > Catalog and select Yes to Use Flat Catalog Category and Use Flat Catalog Product
Combine your JS and CSS files via Stores > Configuration > Advanced > Developer
Then in those fields (Merge JavaScript Files, Enable JavaScript Bundling, Merge CSS Files, and Minify CSS Files, Minify JavaScript Files), set the option to Yes
Learn more about Magento 2 Performance Optimization Services here!
8. Conduct keyword and competitor research
Another SEO tip for Magento 2 is to conduct keyword research. Search engines scan your site for keywords, index, and rank your website accordingly.
We recommend doing your keyword research by implementing an analysis of your target customers and competitors. Choose keywords that are most related to your main products and services. Create a list of competitors and review their site. Check what keywords are driving customers to your competitors' e-commerce sites.
Moreover, you can search for less competitive keywords instead of marketing the most competitive ones. Place these keywords on your sites' pages in content, subheadings, title, meta, and URLs. Plus, you can also keep track of every keyword's performance by utilizing one of these tools (Webmaster, Answer the Public, Ubersuggest, and Keywordtool.io).
9. Capitalize on Google Analytics and Google Search Console
Using Google Analytics and Google Search Console is a smart way to improve your site's presence on search engines. Both of these tools are free of charge and easy to use.
Google Analytics is a fantastic hands-on tool to monitor your Magento SEO strategy's performance. It will help you gain a huge amount of SEO and marketing knowledge, including custom segments, top-performing pages, mobile traffic, etc. In addition, the data get from Google Analytics can enable you to implement more alterations to your data-driven SEO campaigns.
Meanwhile, Google Search Console is an administration and reporting tool tailored for webmasters, letting you assess your website's traffic and boost its organic search presence. This tool also allows you to identify and handle errors that may harm your search rankings.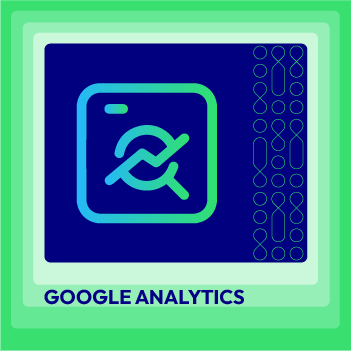 Google Analytics PRO for Magento 2
A clear insight into shopping and behavior of customers with 5 advanced reports
Check it out!
Read more: Setup Google Tag Manager in Magento 2
10. Leverage social share integration
Social media gives you an opportunity to promote your quality content on diverse channels. Search engines such as Google depend on social media sharing signals to evaluate the pages' relevance.
Adding social media sharing buttons to your site can motivate customers to share the content they love, whether it's a product or a blog post on social networking sites like Instagram, Facebook, and Twitter. These buttons also drive traffic from social networks to your site and make your store more visible in the eyes of search engines.
11. Build an internal link network
A large network of internal links is also a good help in enhancing your SEO. You can add internal links to your blogs. Following these links, search engines will identify the relationship between the pages, guest posts, blog posts, and other types of content on your website. Besides, internal links can lead your audience to other blog posts or product pages.
A backlink is a link you get when someone is mentioning your website post on other posts. The incorporation of backlinks and internal links will significantly support your Magento 2 SEO strategy. The more trusted sites that link to you, the more inclined users will go to your site and learn about your products.
12. Use HTTPs rather than HTTP
Installing a secure socket layer (SSL) for your e-commerce store is a must. Google has announced that website security has been a vital signal for search engine rankings since the year of 2014. As a result, you necessarily should get an SSL if you don't want to lower your SEO rankings.
Conclusion
To conclude, running a business on Magento 2 platform receives much support from this system to perform SEO work. However, you should seriously pay attention to some default settings and make suitable adjustments to make use of the SEO effectiveness.
It's actually complicated and challenging to be perfect at SEO. To make everything simple, consider relying on the help of SEO experts. With nearly 10 years of experience in SEO, Mageplaza has in-depth knowledge and skills from various projects. We'll audit your website's SEO and meet your expectations.
Contact us now for free consultations and more attractive benefits!
Website Support
& Maintenance Services
Make sure your store is not only in good shape but also thriving with a professional team yet at an affordable price.
Get Started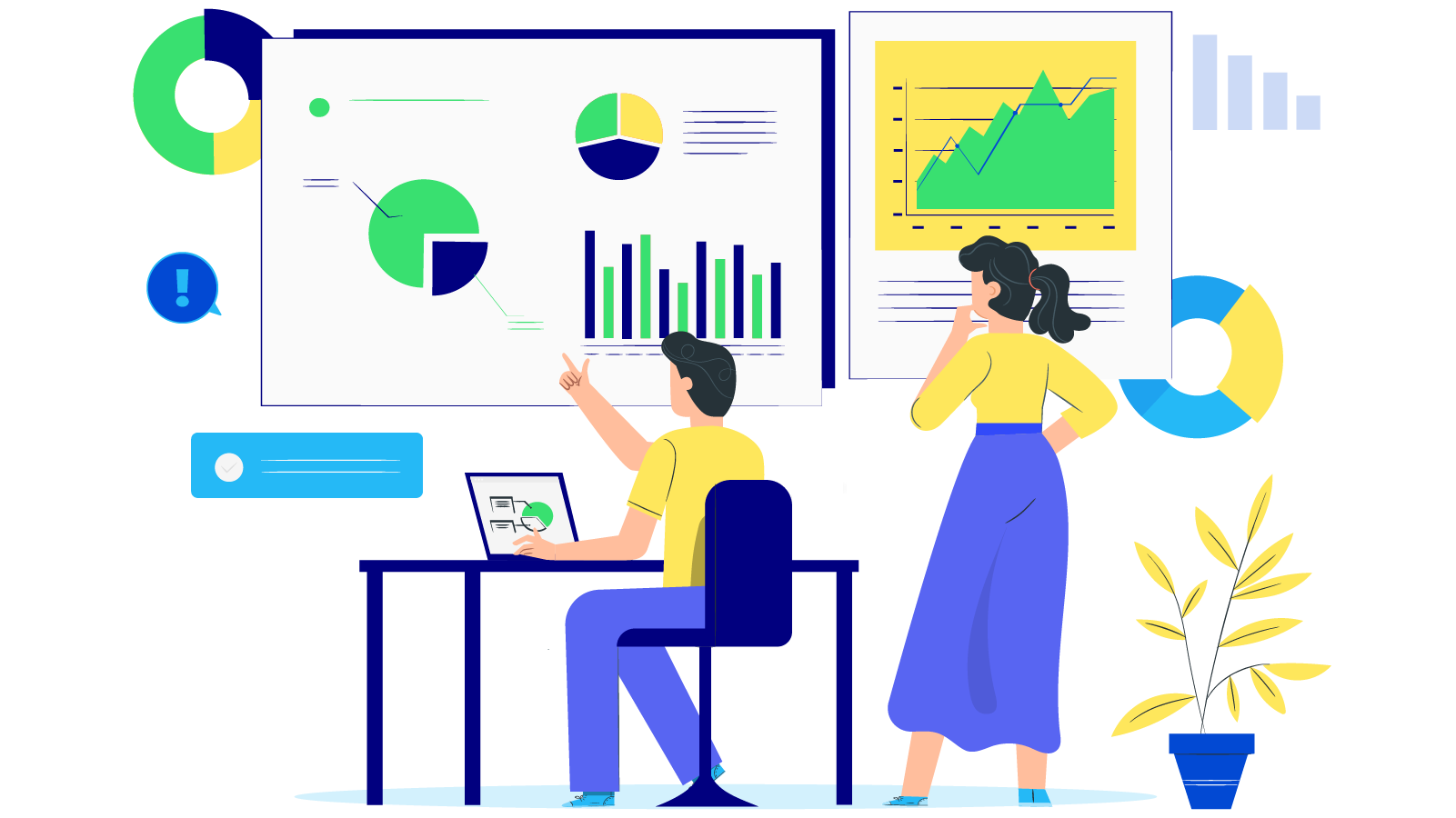 New Posts



Subscribe
Stay in the know
Get special offers on the latest news from Mageplaza.
Earn $10 in reward now!