7 Common Email Marketing Mistakes You Must Avoid
The Most Popular Extension Builder for

Magento 2
With a big catalog of 234+ extensions for your online store
Unlike the popular conception, email marketing is no way going dead, it's going places instead. It gives a solid 4400% ROI and marketers are getting serious about it like never before. 306.4 billion emails are being sent every day in 2020. So, one thing is for sure - you can't afford to go wrong.
In this article, we will discuss the top 7 mistakes made by email marketers across the globe and how to combat them effectively. To suit our broad audience, we have tried to include the most-relevant mistakes and actionable solutions here.
At the end of this article, you will be able to identify and eliminate these errors without putting in much effort or time. Buckle up to get the solutions to the common mistakes in the below sections.
Table of contents
Mistake #1: Not Segmenting your Subscriber list and Personalizing your Emails
If you are not segmenting your contacts as per their personal preferences, you are leaving a lot of money on the table. Email marketing is all about catering to an intimate relationship with your customers and prospects.
All of us want to interact with brands that care about us, our causes, and share the same values. Also, everyone has their own preferences based on customer demographics. Make it a point to segment your email list into regular customers, occasional customers, brand loyalists, and prospects.
Sending them personalized emails will increase your organic engagement rates while adding to their association with you. Personalization and segmentation play a pivotal role in declaring your email campaigns a yay or a nay. Here's an example of a well-segmented and personalized email copy from LinkedIn:
Mistake #2: Not Prioritizing A Clear Call To Action Leading To Sign-Ups/ Sale
This mistake may look uncannily existent, but not prioritizing compelling CTAs is an industry-wide mishap. As a rule of thumb making a clear, concise copy revolves around a Call To Action which is either leading to a sale or sign-up for an engagement drive.
Failing to tell your audience what to do next isn't appreciable at all so before you craft your copy, keep in mind the ultimate action you want to trigger. Also, don't put up three or four CTAs as it will only confuse your recipients. Prioritize one CTA at a time, and focus on "triggering" a result as quickly as possible.
The sign-up or sale CTA is the fundamental reason behind sending any email. Thus, the entire copy should lead to making the CTA relevant and agreeable at the same time.
Mistake #3: Not Managing Mailing Frequency And Campaign Consistency
Mailing your contacts too often frustrates them while contacting them after a long absence is equally bad for your business. While setting your mailing frequency, consider the nature of your business and the customer expectations as primary factors.
On average, a person receives 121 emails every day. While there may be variations in all industries, here are some tips backed by statistics to help you define the mailing frequency and campaign consistency: 28% of surveyed individuals want to see promotional offers 2-3 times a week while 61% of people want to be contacted every week for promo offers.
For weekdays, the best ones for mailing your contacts are Tuesday and Thursday
Setting optimal mailing frequency and campaign consistency is an intuitive process. You can use this chart to compare your open rates, according to your industry:
Mistake #4: Using Pushy Content
Emails are not a place to display hyper professional sales language. A lot of people commit this mistake but it is in your best interest to use conversational language. Sales-heavy language makes your mails too pushy to be read.
One of the best ways for writing a compelling piece of email copy is the use of conversational language hacks: Talk about the recipients, personalize the copy as per their activity and preferences to sound like a friend, and talk about purposes that your audience identifies itself with.
A fine example of non-pushy content that does the job while your customer finds it relatable comes from Ted Baker:
Mistake #5: Overruling Email Testing And Tracking
Sending a message with typos, broken links, and faulty images unknowingly is every email marketer's nightmare. Adding to it, mistakenly sending the mails to the wrong subscriber list is an unacceptable yet common blunder.
Hence, it is highly advisable to test your email copies with proper tools for technical errors like HTML setup and image loading. Also, you should use A/B Split Testing for personalization purposes and ideal formatting.
Tracking is another area where most mistakes are committed. You should track your campaigning efforts for various metrics to make necessary modifications with the help of email tracking tools.
Mistake #6: Not Optimizing for Mobile Users
While most of the emails are made on computers, they are read on mobile screens. Use short paragraphs, use texts adequately, and don't over-rely on visuals. Reading non-optimized, non-responsive emails on smartphones is one of the biggest turnoffs for users and it gathers almost instant disapproval.
Dividing your content into blocks is one of the classic ways of ensuring high readability across all device types. As mobile phones are becoming relevant to all age groups and lifestyles, missing out on mobile optimization can become a serious loophole in your email marketing strategy.
You can use mobile-friendly HTML email templates and test the final copy on your smartphones before hitting the send button. This example from Quickbooks beautifully shows the benefits of mobile optimization: On desktop vs Iphone X
Mistake #7: Technical Mishaps In Workflows
As per a survey, 64% of the respondents said that they already use email marketing automation. While automation is now more of a business necessity than an additional tool, you can end up making tons of mistakes if you don't use it right.
In case of a mishap in your workflows, the campaign consistency suffers the most. Your contacts will find the messages as irrelevant, untimely, or even misleading at times. This is because they get the information meant for other subscribers or something completely out of context due to some fields not getting activated properly.
When you map out your workflows, ensure that the suppression lists are included, personalization is inline with the customer preferences of each mailing list, trigger actions are appropriately defined, and sending times are tuned with the recipient's time zones. Ideally, you can avoid most of the technical mishaps by aligning your workflows with the customer journey and review them from time to time.
Read more:
Wrapping Up
Mistakes are inevitable and acceptable if we are willing to correct them. When you make such mistakes, make sure that you send a corrective email. However, ESPs also provide options to either recall or edit your emails.
Now that you know the common mailing mistakes and how to correct them quickly, you can redesign your strategy for getting the best conversion rates.
Email marketing is getting more competitive as the user base of email services is expected to touch 4.48 billion in 2024. With the average unsubscribe rate as 0.2% and with the spam rate being 0.02%, they remain one of the most promising channels. So make sure you combat these email marketing mistakes promptly to get the best out of them.
Author Bio:
Kevin George is Head of Marketing at Email Uplers, one of the fastest growing custom email design and coding companies that specializes in professional email template creation and PSD to HTML email conversion; they are a Marketo certified experts.Kevin loves gadgets, bikes, jazz and eats and breathes email marketing. He enjoys sharing his insights and thoughts on email marketing best practices on his blog.
Magento Support
& Maintenance Services
Make sure your M2 store is not only in good shape but also thriving with a professional team yet at an affordable price.
Get Started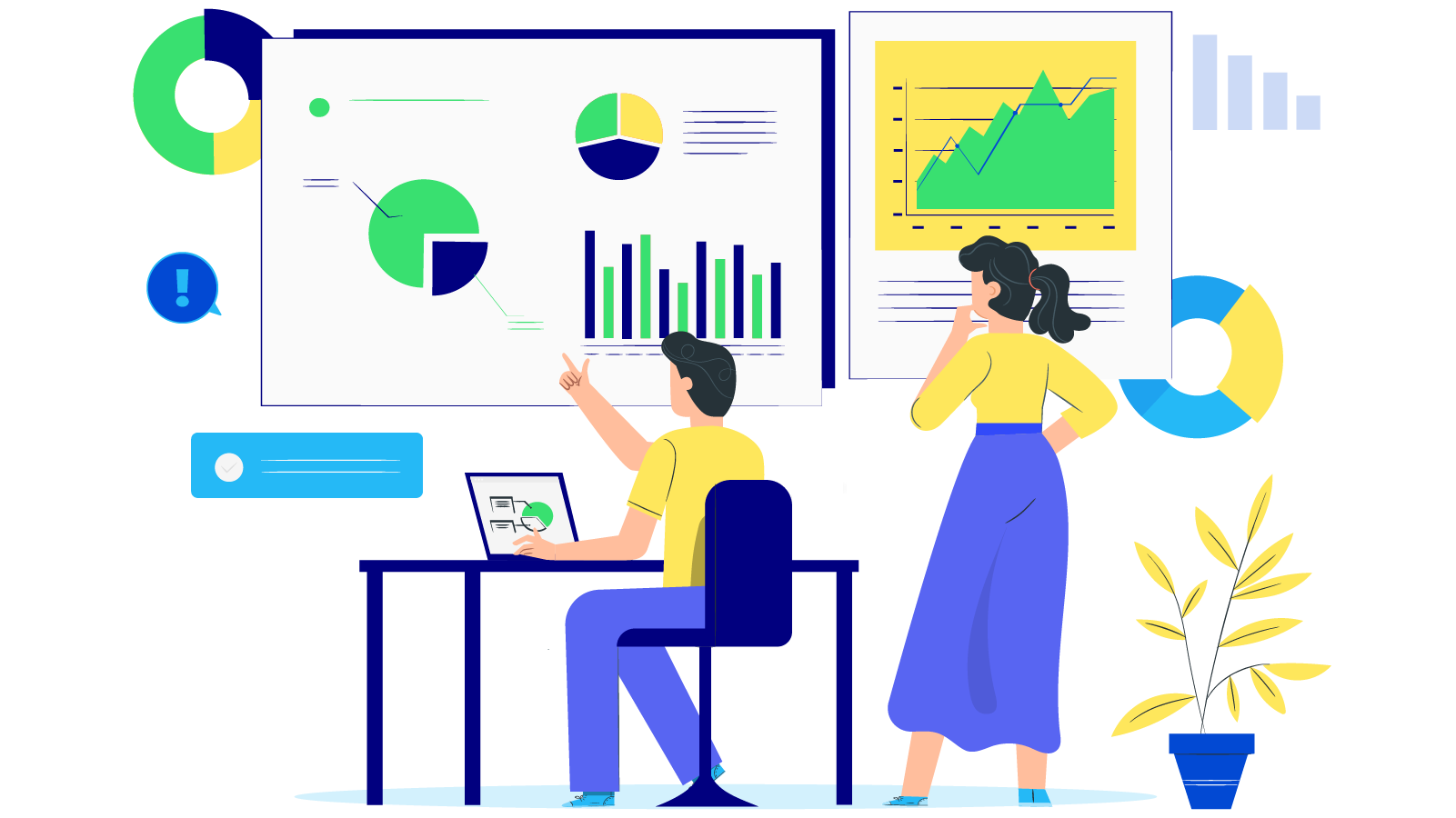 New Posts

Subscribe
Stay in the know
Get special offers on the latest news from Mageplaza.
Earn $10 in reward now!