E-commerce Project Management: Guide for Fast-Growing Businesses Site
The Most Popular Extension Builder for

Magento 2
With a big catalog of 224+ extensions for your online store
Who would have thought a couple of decades ago that we would be buying most of our stuff online? From groceries to readymade garments, mobile phones to footwear, gift items to spare parts, can you think of anything that is NOT available online?
With nearly 4,208,571,287 current internet users (and still increasing), online businesses cannot get a better opportunity to grow and expand themselves into a successful venture that your customer loves.
Even though online retail's value is expected to reach $4.5 trillion in 2021, it can be tricky to run online businesses of any type and size. Online retail is vast and extremely competitive, and if you fail to keep up with the competition, you'll struggle to stay afloat.
After all, e-commerce makes up 14% of all retail sales worldwide currently, and this figure is rapidly increasing every year.
You cannot afford to relax and sit back on your success in this dynamic e-commerce environment. You'll have to keep up with all this growth, and one of the keys to success is mastering your project management.
Before we focus on mastering E-commerce project management, let's sort out the basics first…
Table of Contents
What Is E-commerce Project Management?
E-commerce project management should not be mistaken for project management because the former involves focusing on specific features or characteristics of e-commerce activities.
We all know that good management goes beyond having a clearly defined strategy with established scope, quality, budget, and deadlines. Employing all this to an e-commerce project, however, can be a lot more challenging. This is why the role of a project manager becomes more important in handling an e-commerce project. An efficient project manager is responsible for organizing and motivating the team to get the work done before the set deadlines while ensuring that quality standards are being maintained, and the project gets completed within the allocated budget. However, it's easier said than done.
Challenges You Face Without E-commerce Project Management
Often, it is difficult for an online retailer to keep things under control because they do not pay much attention to the latest trends on the market, who they should cooperate with, and path-breaking technologies that are used in today's world. While some online retailers fail to attract heavy organic traffic and register good sales figures simply because they have no idea in which direction their e-store should be developed. Now, all these challenges can easily be overcome with proper planning.
Besides the challenges mentioned above, if online business owners do not have a solid plan in place, they should be ready to ready to face issues like:
Falling behind schedules
Misaligned workflow steps
Low sales
Low profits
Complete shutdown
What Are Popular Project Management Methodologies?
To end these challenges, e-commerce business owners need to invest in the right project management methodologies. Given below are five of the more popular methods that you can use for your e-commerce business.
However, you should remember that it's often difficult to adapt and implement one specific project management methodology outright into your business. You might have to use one or more PM methodologies or tweak certain rules to make them suitable for your business requirements. Whatever you choose to do, here is a little brief information on these methodologies for your help:
1. Agile Project Management
Agile is an iterative methodology in which small portions of the final project are created in each cycle. You respond to innovations and changes in the workflow rather than blindly following a strict plan.
One of Agile's main benefits is that the customer feedback is received for each implemented feature, and that contributes greatly to constant development. But you should remember that using this project methodology might mean that it's harder to predict what the final product will be like.
2. Lean Project Management
Lean project management usually involves a continuous workflow to keep roadblocks and delays at bay and bring constant improvement. New changes and improvements are made to the final product in each stage. The primary goal of this management structure is to deliver value to the client.
By defining the features on each stage, lean management focuses on saving valuable time and energy that is otherwise wasted for redoing. Lean methodology focuses on crucial features, and steer clear of unnecessary tasks and meetings.
In place of long-term implementation planning, lean project management gauges the efficiency of the work done on each stage. However, focusing on value rather than quality may have its drawbacks too. The lean methodology doesn't pay much attention to training and meetings.
3. Waterfall Project Management
Waterfall project management is the oldest of all PM methodologies. You can say that it has become outdated and fallen out of fashion. However, this methodology is the right choice if you are working with a small team and want to know what the final product will look like.
You plan the whole project at the beginning of the project.
For example, from Research and Development to product development to introducing a product to the market and then launching it. The downside of this PM methodology is that it can be inefficient and no new stage can be started unless the previous one is fully completed.
4. Scrum
Scrum method focuses on a team combining their knowledge and efforts to build and deliver high-quality ready-for-use projects. It starts by discussing the main objectives and main requirements of the client. Scrum uses sprints, and each sprint creates a ready-to-use product that is later improved in the next sprints.
Short meetings (up to 15 minutes) are conducted daily to review the progress, discuss the problems, and plan the tasks for the day. Since a lot of attention is paid to teamwork, it becomes important that every team member has adequate experience and is ready to quickly respond to challenges.
5. Kanban
Kanban shares many similarities with Scrum project management methodology, but it is less restrictive. Kanban PM methodology allows you to categorize tasks as 'To do', 'In-progress,' and 'Done.' This methodology allows you to implement the changes not only after the sprint but at any time these changes are needed.
Kanban focuses on smaller sprints and shorter life cycles. Tasks are usually tracked through a project management application or by moving sticky notes across a whiteboard. Kanban's main feature is to make continuous changes and updates regularly to contribute to the overall task progress.
How To Plan Your E-commerce Projects Wisely
As soon as you are ready to get started with a chosen project management methodology for your online business, it's time to plan your e-commerce projects effectively.
How do you achieve good project management? Relax, we are here to help you.
Let's take a look at some easy project management tips that every digital business should follow:
1. Competitor Analysis
The E-commerce industry is extremely competitive, and to stay competitive, it's essential for online businesses to keep a close eye on their competitors and their marketing gimmicks. An in-depth competitor analysis and market research provide valuable insights into your competitors' weaknesses and strengths- Why a certain brand is so successful and why some brands failed to cash in?
Before you create your e-commerce business plan, you can study your competitors' marketing strategies as well as learn from the mistakes committed by some online competitors that failed to make it big. In simple words, it's about adopting best practices and avoiding mistakes that can cost your online business dear.
2. Clear Trackable Goals With Gripping Metrics
It's evident that every e-commerce business wants to sell more products and earn good profits, but it's not uncommon for them to forget completely about setting specific goals. When setting OKRs (objectives and key results), it's crucial that you set realistic targets that are achievable.
Every business needs both clear and easily-tracked goals, and the e-commerce industry is no exception. For example, an influencer marketing effort might aim for directly yielding 200% ROI through sales coming through custom URLs.
On the other hand, it might be looking to create and build positive brand mentions on social media. In this case, the project might be eyeing to yield 100 such mentions within a week by using new hashtags generated for the influencer.
Use metrics that you can easily log within Google Analytics, and make sure that everything is logged as a conversion goal with a value.
Related Article:
3. Laying Out A Workflow Process
Clear all the stages and processes for your team to enable them to deliver the flow smoothly. To begin with, discuss with your team members all the details and requirements concerning the project. This will give you and your team an overview of work to be done as well as the required data related to planning, estimation of time, and budget.
Accumulated data should be then fragmented into sprints, and tasks should be distributed among team members. Visualize each step to see what you have and what you need. Whether these are scheduled, daily, weekly, or after every sprint, regular meetings are important to check the changes and define the obstacles.
4. Tracking Time
Wastage of time can be a big issue for any business because it is a precious resource. It's difficult to manage a remote team effectively when you do not have accurate data of where and how much time is exactly being spent by your team members.
This is where using time tracking and management software can play a vital role. Time tracking & work tracking applications help individuals and teams to utilize their time efficiently by recording the time spent on completing each task, detecting areas of time wastage, and cutting down on them.
Time tracker allows you to monitor how long your team members actually work on the tasks. You can use this data to analyze whether these numbers are up to your expectations. It also helps you to find out if some tasks are taking more than usual to complete.
5. Cost Management
In an E-commerce project, the portal should have superior features as compared to its competitors. It should deliver maximum value with minimum defects. The maintenance cost of the project should be minimal. While estimating the project cost, the project manager has to accept that rework and bug fixing is a part of software development.
Take this into account and you will not have to deal with a cost rerun. A well-planned project sees a cost of rework decreasing gradually with continuous iteration rather than ballooning as in the case of the waterfall approach.
6. Using The Best E-commerce Business Tools
The majority of an online business takes place through digital systems (and even in the cloud). So, it's of utmost importance that your online business leverages the best business tools that are available today.
Choose the best tools that are equipped with the latest features and you can scale your business smoothly, keep your team ticking along, and bring down unnecessary costs through automation.
Generally, every e-commerce business would operate on a simple and scalable project management software. It would use tools like video conferencing software, time tracking software, and a project management tool like ProofHub, Asana, etc., to improve team collaboration and simplify project management.
7. Continuous Iterating And Testing
E-commerce is a different industry altogether. Here, only a handful of projects ever truly get completed. Rather, they're iterated. You plan some website updates, draft them, run them as A/B variants to check their performance, and then head back to planning.
Continuous iterating and testing has become crucial because there's no such thing as a perfect product listing, or a perfect store, or a perfect checkout service. There's always room for improvement. Take into account the dynamics of e-commerce tactics, and you have a strong reason to keep going with the improvements and never stop.
Conclusion
Now that you've learned about tried and tested e-commerce project management tips, it's time to implement these to benefit your online venture. Launching and running an online business is a formidable challenge that can be met if you're equipped with ideal strategies and the right tools.
Using a reliable, scalable, and pocket-friendly project management tool is important to bring your team, clients, and stakeholders on the same page as well as simplify project management.
For people who want to dig into project management field, having PMP certification online will help increases the value & authority of your CV, and enables you to earn a greater potential salary as a project manager.
Author Bio: Nandini Sharma is the Assistant Marketing Manager at ProofHub - a powerful project management software loved by more than 85000+ teams and businesses worldwide. She brings unparalleled expertise in digital marketing through her years of experience in the field; especially when in the area of brand building, targeting a large audience, and building strong connections with them. When not busy creating winning marketing strategies, she can be found involved in art and craft activities.
Website Support
& Maintenance Services
Make sure your store is not only in good shape but also thriving with a professional team yet at an affordable price.
Get Started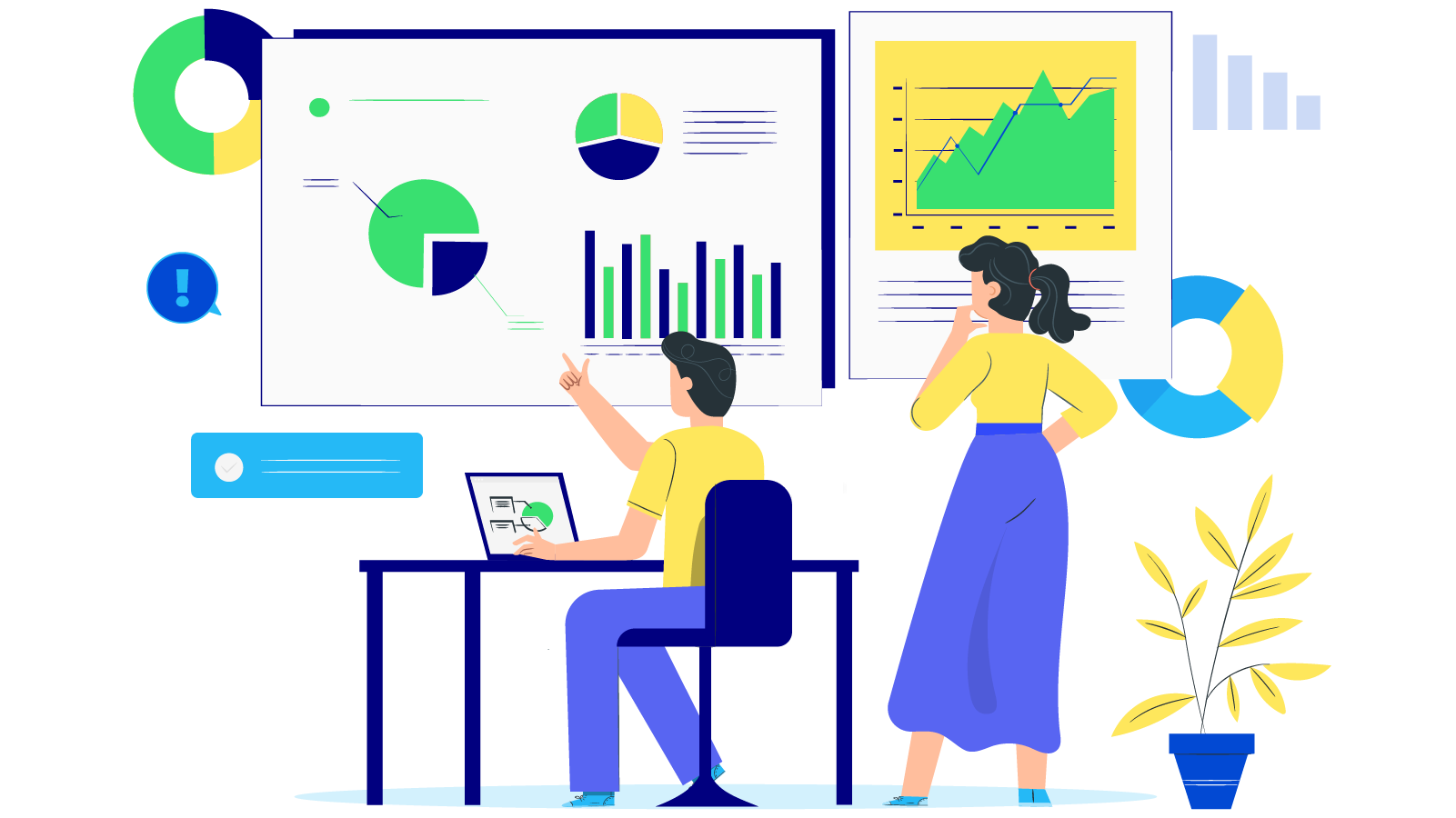 New Posts



Subscribe
Stay in the know
Get special offers on the latest news from Mageplaza.
Earn $10 in reward now!