eCommerce Product Photography: 7 Best Practices
The Most Popular Extension Builder for

Magento 2
With a big catalog of 224+ extensions for your online store
It's no secret that product photography for eCommerce is one of the most critical factors that lets shoppers decide whether or not they will buy a product they are aiming for. With around 75% of online shoppers relying alone on product photos to make them decide whether or not they are going to buy.
It's really no surprise that the statistics show, after all, photos are the most likely way that they can visualize the item in its physical form. It's like shopping in a mall, the appealing products get the bulk of the attention, and when you put up great displays of your products, it'll also propel your online store to a trending sensation.
But enough of that, let's go straight to the 7 best practices that you can use to get the most conversions out of your product pictures.
Table of Content
Make Use of Different Product Colors
If you have a product that can be sold in plenty of different colors, then it's best to always showcase all your available product colors on your eCommerce site as this can widen the range of shoppers being interested in each unique color that you sell.
With this in mind, each different color can affect the overall image of your product as the background, setting, and lighting can give off an entirely different picture. You also have to adjust for these varying changes as well and adjust accordingly to get the most out of each product color's beauty.
Just to give you an idea as to how appealing color can be, take this Flamingo website as an example. Their color scheme can really be great to look at, and if you can manage to put this appeal to your eCommerce products, then you can be sure to get a lot of attention.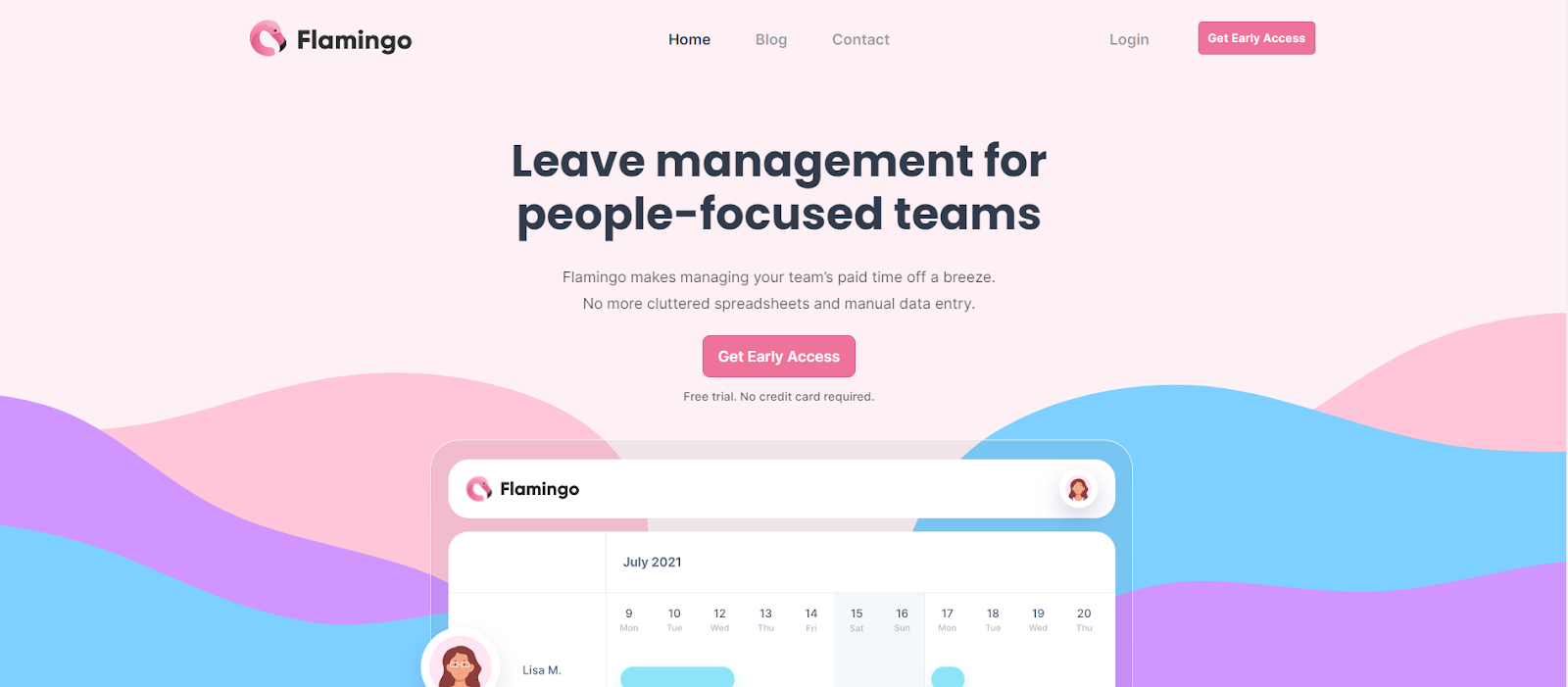 Now, you also don't need to really get each different color of the product and have them take a picture. If you are skilled in color correction and photo editing, you can simply change the product's color through your computer and make it even better. For changing the image background simply use the remove background API to easily make your products pop.
Just make sure that when you do this, you try to make the color as close as it can be to the real product while balancing out appeal because if the color is off in the picture from the real product, it can get some backlash on your part.
Provide Plenty of Images Through Angles, Perspectives, & Close-ups
You don't need to stick to only one image for your product. In fact, it can even be better to provide a set of pictures for your products as you showcase different ways that shoppers can see the product.
This strategy can even be better if you have little details that you want to show to your shoppers. Don't be afraid to put up close-ups and different angles as most of the time, these can only work to your benefit as shoppers get a more detailed picture of what they are buying.
Mitigating the fact that customers can't try or inspect the product themselves makes shoppers all the more confident that they will be happy with the item that they are buying, and this can not only increase your conversion rates but also keep it steady as customers will be more trusting to your product line.
Research on Set Building
Plenty of eCommerce businesses don't really give much importance to their sets. Frequently some eCommerce sites would just place their product on a white background, and that's the end of the day, but while it does have its benefits, it's not creative and unique.
Take, for example, this eCommerce site that sells Halloween costumes.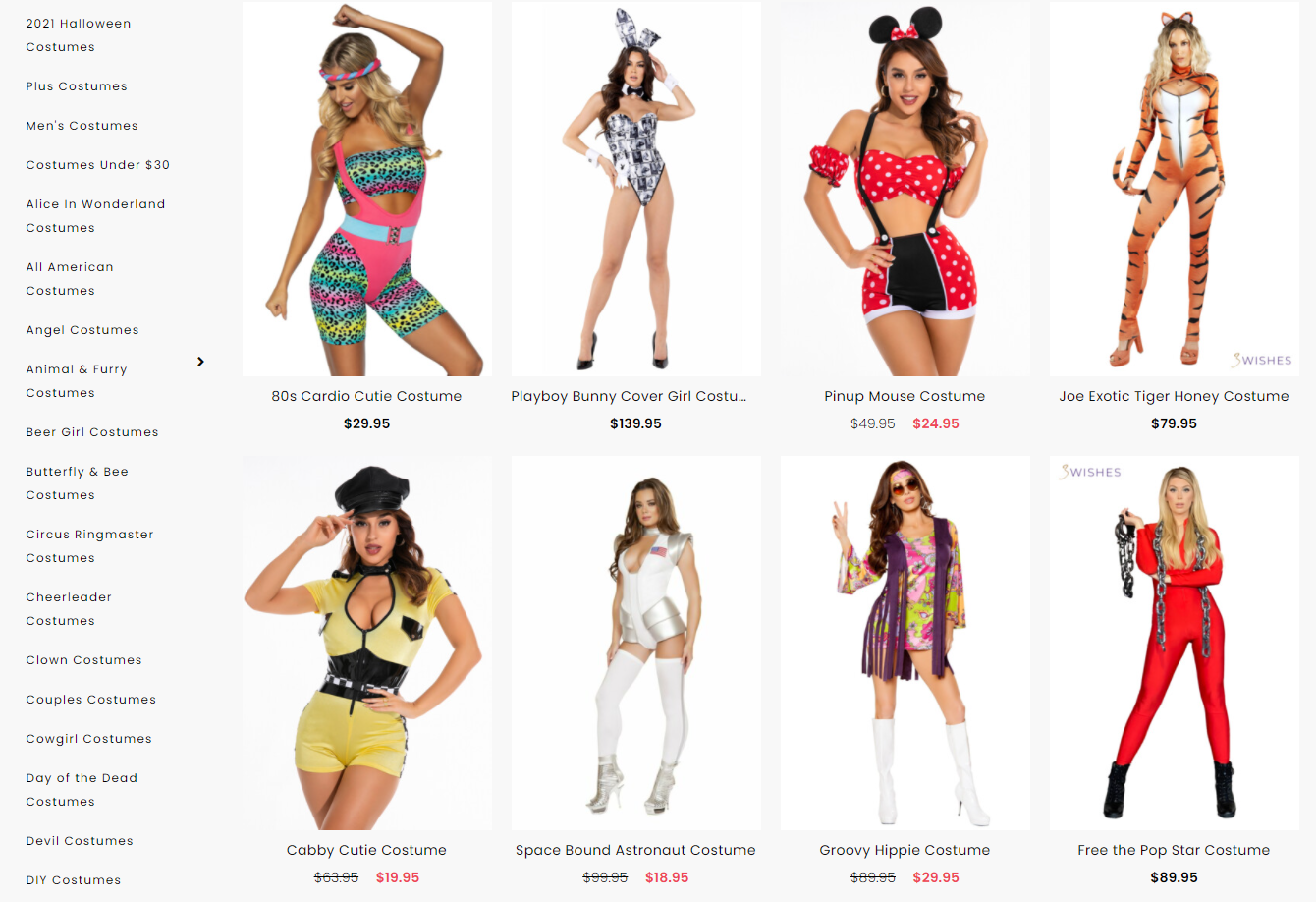 The white background works well most of the time, and it does pop off the colors and the products in these images, but you can be more creative than that.
Just because it's the norm and go-to strategy for plenty of eCommerce sites doesn't mean that there are no better options to choose from.
It's essential to research what possible backgrounds and sets that you can use to get the most out of your product images.
Think about "what background would make my product stand out from the rest?"
If it can be quite hard for you to think about, then it's best to ask others in forums, webinars, and maybe go through a virtual meeting with your co-workers and brainstorm ideas that can make your products stand out. Collaborate on all your ideas by uploading product images of your competitors in the cloud and taking tips on what makes their images pop off.
Don't be afraid to be competitive and try something new from the rest. Aesthetics and practicality are essential for eCommerce product images, but so are passion and creativity.
Once you take advantage of these two crucial factors that most tend to forget, they'll push your product to the spotlight from the rest.
Also, if you aren't happy with the original background you pick, it doesn't have to be a permanent feature of the image. Using the Picsart background changer tool gives you free rein to swap in a different setting for your product photos.
If you're not certain whether or not changing the background is worthwhile, or if the one you've chosen is working out, consider A/B testing different versions of the same product image. This will give you the data you need to make a decision, as you can gauge customer responses to the photos you include on landing pages.
Your Product Should Be Front & Center
While different angles can be great, always make sure that your first image should always show your product as the main image and should be the focus of the picture. Your product is the star of the show, so it should always be front and center.
Take this whey protein eCommerce shop as an example: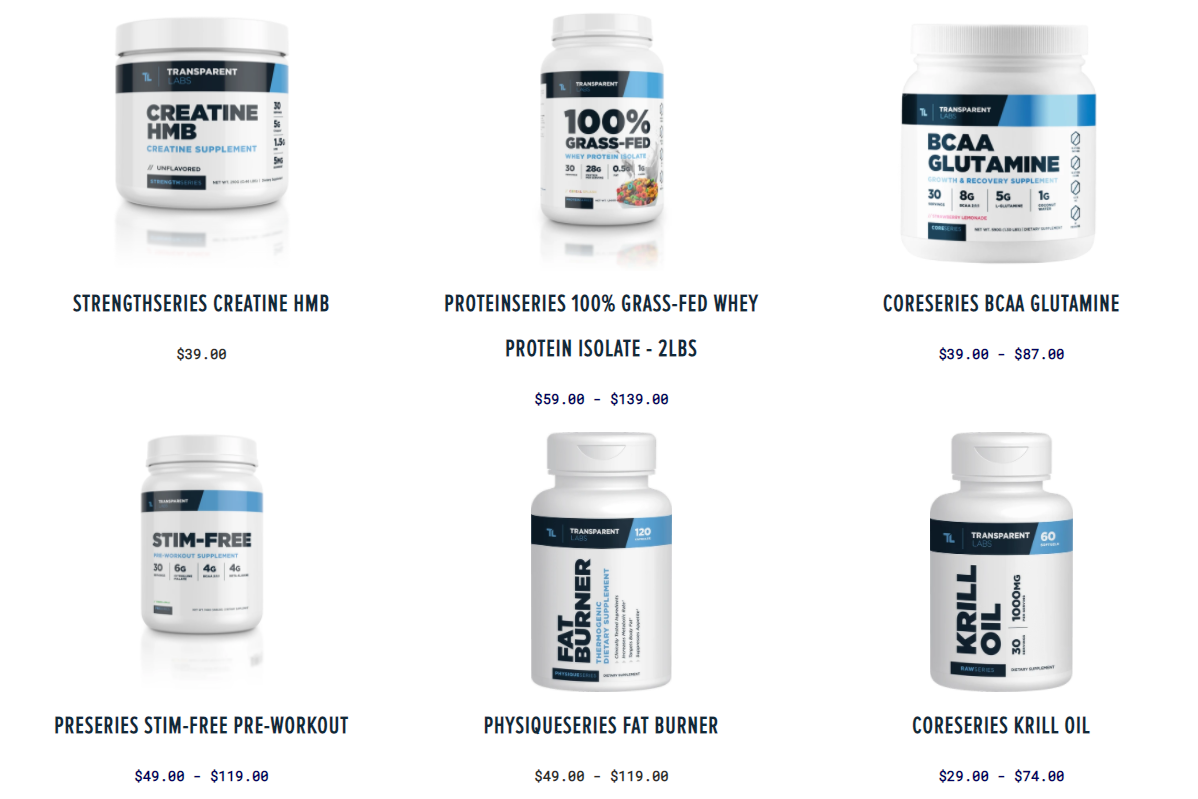 Their products are always at the front showing the logo. They even added some shadows for an added extra effect. Make sure that the first images of your products are all in the same style, as this can make your eCommerce site all the more easier to browse through.
Consistency in style and an organized showcase of products are two great methods that you can take advantage of when it comes to promoting your goods on your eCommerce site.
One great tip that you can do to make this method a lot easier to practice is to consider buying a fixed tripod and a premade set that you never change and just keep.
All you need to do is place your product for a picture then everything will be good to go. No need to bother with setting everything up again from the ground up and worrying that some slight change might make the image off.
Maintain Product Image Sizes
The last thing that you want to happen to your product images is to start crowding each other and start competing for space on your site. You need to avoid that at all costs, as this can make your site a lot less intuitive for shoppers to explore and check out products.
Make sure that all your product images are at the same picture size. Not only does this make things easier on your side when it comes to uploading images, but it also makes your shoppers a lot more happy to browse your products as they won't have any problem with each image showing a different size.
Consistency is also important when it comes to showcasing your products. Coordinate with your web developers and your photographers so that they both can have an idea of what image sizes would work best for the design of your set.
Lighting is Key To Standing Out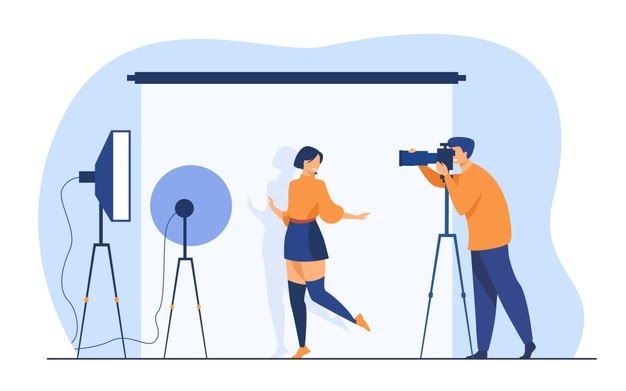 One of the key things that can make you stand out in eCommerce product photography is lighting. It's already an important factor in the world of photography but much much more so when it comes to products.
Most of the time, it's best to prevent shadows from ever appearing in your images, and lighting can help you with that. Use multiple light sources placed strategically in different areas of your subject to keep the area well-lit and reduce the chances of shadows from appearing.
Make great use of umbrellas to soften and disperse the light that your lighting equipment gives out. However, if you don't have the capacity to get lighting equipment, then you can always use natural light in an open area to make your product have all the lighting it needs. Window light can also work, just use some reflectors, and it'll do well on its own.
Pro Tip: Try to make the backlight a bit brighter than the front - It can give you results that you might just like when it comes to your product appearing in the final image.
Display The Total Product in Your Images
It goes without saying that you need to show the entire product in the image, don't make it look cut in-between or have some of its details removed. That can be misleading and make your shoppers have a different expectation of the product, and when you do that, it can lead to some problems such as bad reviews, product returns, and if you continue to do that, it can ultimately lead to shopping cart abandonment.
This works well with the other tip before that talks about providing plenty of images because it can give your shoppers a lot more details about the products that they are buying, and if you somehow cut a part of the product or purposely remove details, then that can make some shoppers start to raise an eyebrow.
Always show the product in its entirety. It can make a big difference in conversion rates and avoid future problems with customers and your brand image.
The Benefits of Good Product Photography Practices
Utilizing good product photography practices in the eCommerce market scene is a sure way to position yourself in an advantage over your competitors. It's a no-brainer growth hacking strategy that can propel your eCommerce business to success.
It's no secret, with the incredible amount of shoppers relying on pictures for conversions, perfecting this single method can give you a huge advantage on convincing visitors to either be interested in your products or even convince them to buy.
But it's not only that. There are also other benefits that you can enjoy from making good use of product photography for your eCommerce site.
It's a no-brainer growth hacking strategy that can propel your eCommerce business to success. "With current technology, especially with the recent boom of AI-powered softwares & tools, it's now easier than ever for even a solopreneur to create beautiful, dynamic, and attractive product photos. Take for example you can leverage an AI photo quality enhancer tool to quickly improve your photo quality, details, correct colors without having to spend 30 minutes on your desktop.
If you are concerned about the lack of personality in your product photos, you can quickly replace white background with other background colors, even add texts and objects onto it with the help of AI tools. "
Compliments Your Existing Marketing Strategies
Your marketing strategies such as social media, email marketing, and others are only as effective as the products that you sell, and when you try to market your products to your shoppers and then end up at your site and just to be greeted with badly made images of your products, then everything starts falling apart.
Take, for example; you are investing in a cold-calling system using predictive dialers for your annual Black Friday sale. Let's say that it's successful in informing your target market, and you get a huge jump in traffic to your site, but you start noticing a huge discrepancy in traffic and conversions.
It's probably because your product image isn't convincing or stands out enough for your shoppers to consider buying, that's a bottleneck that you should always avoid, and you can avoid that by making sure that your product images, one of the most important factors for conversions, are not only aesthetically pleasing and eye-catching but also informative and for your shoppers.
Promotes eCommerce Brand Image
Product photography can go hand-in-hand with promoting your brand image. It lets people know that you are an eCommerce site that puts good effort into the product that you showcase, and if you make great pictures that just take the breath out of shoppers, it's going to reflect into your brand image.
Consulting brand designers on how to promote your images through product photography can be a great way to get some professional input and even teach your photographers some important tips on what they can do to further make good use of your brand.
Let's look at this on the other side, if you have terrible photographs of your pictures, that also reflects your brand image, and people will start thinking that you're quite suspicious with the products that you sell and are less inclined to visit your shop in the near future.
That's a branding mistake that you ought to avoid. Investing time and knowledge in creating good product photographs can make all the difference for shoppers when it comes to thinking about your brand images in the long term.
Increase Customer Trust & Reduce Product Returns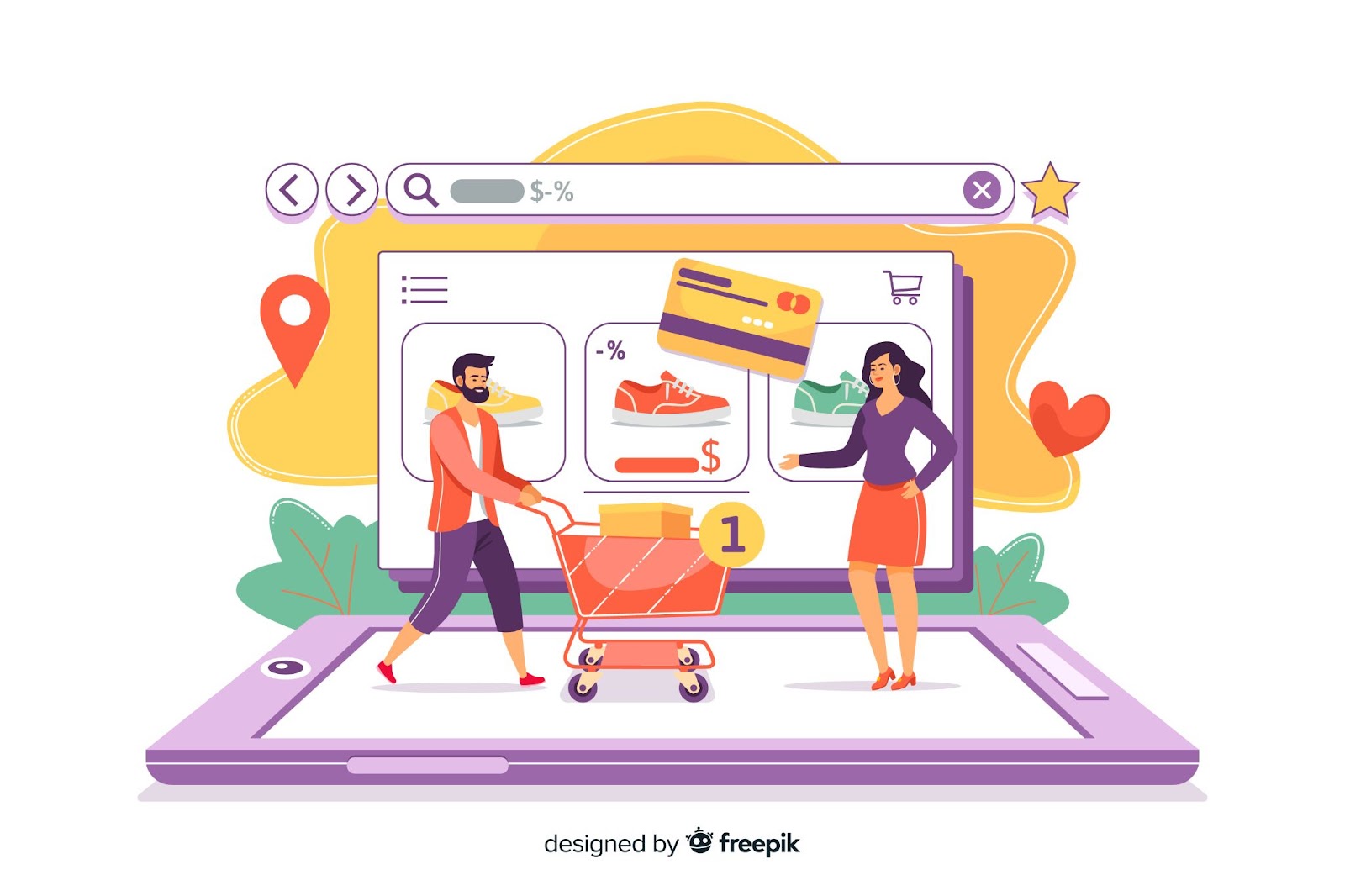 Product images can also influence how your shoppers look at your company in terms of your trustworthiness in the quality of products that you deliver.
This will make it a lot easier to manage customer relationships with your market base as promoting your items well and delivering these products to the expectations that you've placed to your shoppers from your promotions can win you a lot of praise in the long term.
If you're investing good money for marketing teams and tools such as HubSpot CRM suite then you ought to make good use of them by making sure that your products' images deliver in making your shoppers trust you.
Now, imagine if you're a business that caters to health-related services and products.
You're going to need customers to trust you first because health is something that a lot of people take in high regard, and when it comes to this, you just can't sell your products without showcasing to them first that you are reliable.
The second best thing that you can do other than having great customer reviews is to provide them with images, videos, and even documentation that proves that you are a reliable business that they can trust.
eCommerce product photography can not only earn the trust of your shoppers but also help them meet the expectations that your products receive making them less likely to return the goods that they have bought from you.
Practice Your Skills in Other Fields
Learning and spending time to learn about product photography will also carry over to different fields that you are practicing as well. It's not going to stop in product photography. The skills and the knowledge that you've gained are also going to help you in the long run for other things as well.
You can even market your skills for other businesses. Maybe even if you find yourself in the health industry, such as working in a detox center, you'll still find good use of the experience that you've previously gained.
eCommerce product photography and its best practices are interchangeable with other working fields of photography, and while you probably aren't going to be focusing on specific products anymore, some of the lighting tips and background knowledge that you gain can ultimately help you in the long run as well.
Conclusion
eCommerce is a vast and broad field, and competition there is tough, no doubt about that. However, if you play your cards right and make great use of everything that you have at hand, then you can expect your eCommerce business to get ahead of the rest.
Expanding and improving on what is proven to be important in the field of eCommerce is a sure-fire way to step into the limelight of success.
Making great use of the talent that you have in researching good product sets, lighting strategies, color corrections, and practicing angles and perspectives can make your eCommerce site far different from anything else that other shoppers might have seen before.
Author Bio: Burkhard Berger is the founder of Novum™. You can follow him on his journey from 0 to 100,000 monthly visitors on novumhq.com. His articles include some of the best growth hacking strategies and digital scaling tactics that he has learned from his own successes and failures.
Website Support
& Maintenance Services
Make sure your store is not only in good shape but also thriving with a professional team yet at an affordable price.
Get Started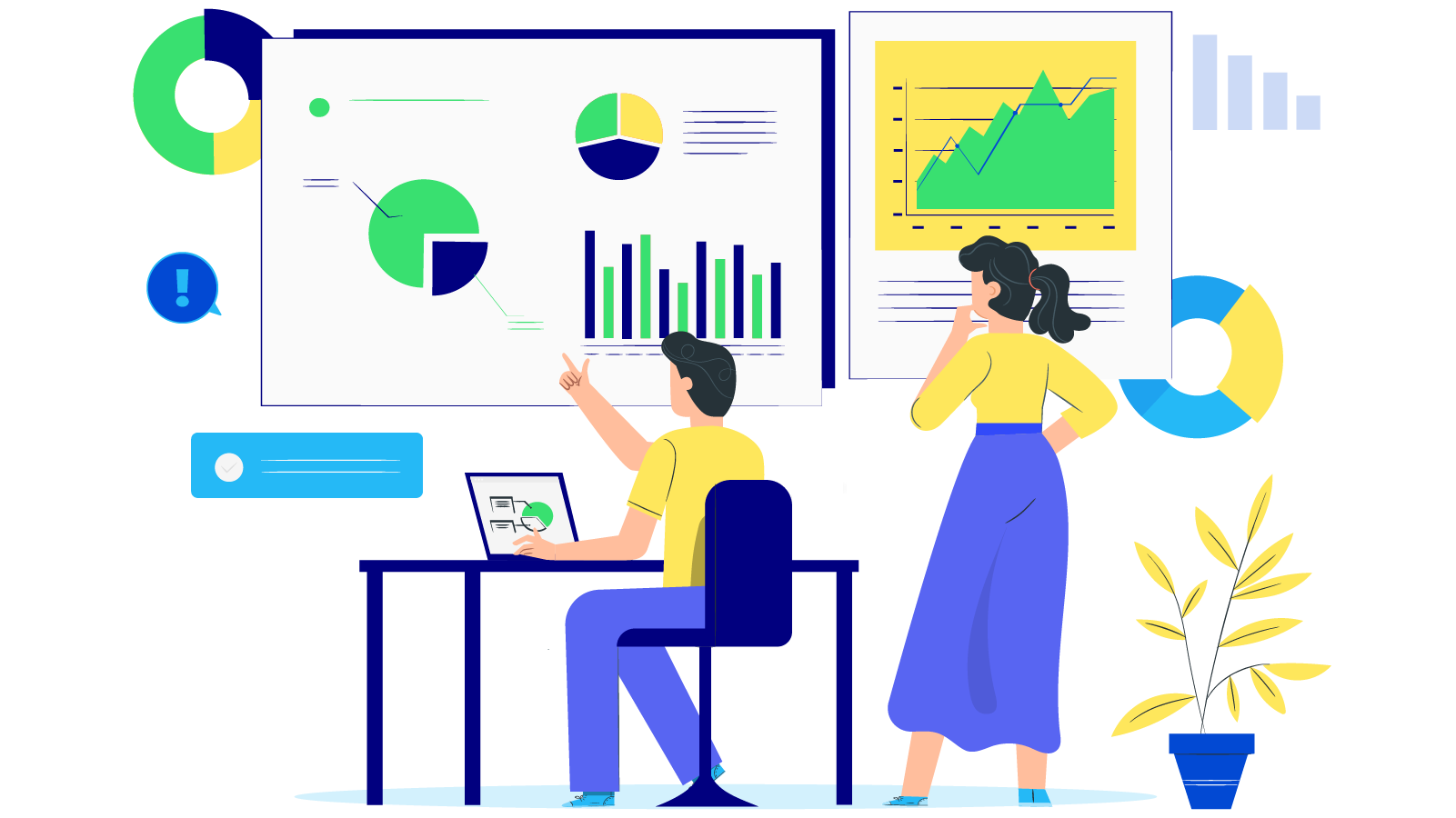 New Posts



Subscribe
Stay in the know
Get special offers on the latest news from Mageplaza.
Earn $10 in reward now!