Bluehost vs. DreamHost Comparison: Which Web Hosting Offers More Value?
The Most Popular Extension Builder for

Magento 2
With a big catalog of 224+ extensions for your online store
Choosing an appropriate web hosting provider is a challenge, which is often shrouded in confusion and panic attacks for the clueless. It may seem like you are charging into a minefield without an aim in mind because many companies are offering more or less similar services - and it even gets crazier when everyone claims to be the best around town.
Well, if you try whittling down your options to the absolute best web hosts, you might find yourself comparing between Bluehost and DreamHost.
Two titans of the WordPress hosting world, Bluehost and DreamHost are two of only three hosting providers recommended by the world-class content management system. Meanwhile, Bluehost is a slightly more beginner-friendly, full-service host, DreamHost offers premium managed services with the infrastructure powered by performant solid-state drives.
The choice becomes difficult: Should you go with the well-known industry leader or the experienced and powerful dark horse?
That said, however, the final decision should be based on your hosting needs and budget. With that in mind, this blog post will compare and contrast Bluehost and DreamHost so that you can make an informed choice on which of the two companies is deserving of your business.
We should begin now!
Table of contents
What is Bluehost?
Founded nearly 20 years ago in Provo, Utah, by Danny Ashworth and Matt Heaton, Bluehost now powers more than 2 million websites worldwide. This US hosting provider needed only five years to reach 1 million domain names. For comparison, SiteGround was founded a year later (in 2004), and hit that mark after 14 years.
In 2010, Bluehost was acquired by EIG (Endurance International Group), which owns a number of smaller hosting companies, including FatCow, iPage, and HostGator. The company's quality doesn't seem to be impacted by the purchase; it still remains one of the market's best hosting options.
Bluehost now has a dedicated team of more than 750 team members willing to help its customers 24/7. Together with its reputation for affordability and usability, which both novices and veterans can appreciate, Bluehost has been a bang-for-the-buck favorite throughout the hosting community.
Related topic: Namecheap vs. Bluehost Comparison
What is DreamHost?
Primarily known for making light work of web hosting, DreamHost is a Los Angeles-based company that was founded in 1997 as the New Dream Network. Since then, the company has changed its name to DreamHost and managed more than 1.5 million websites, WordPress blogs, and apps for developers, designers, small businesses, and more.
If your website is growing and gathering more and more traffic, few hosts can care for you as DreamHost. Besides, available all day, every day, DreamHost's in-house support team provides customers with worthy help to solve problems and improve their business performance.
Bluehost vs. DreamHost: Key features Comparison
It's easy to understand when many people choose a web hosting service solely based on which company offers better prices. Nevertheless, we recommend checking out the key features before you jump to the final decision.
By doing that, you can make sure that you're actually getting good value for your money. The key features we're covering right below are critical, so don't ignore them!
Domain registration
You get the chance to claim your free domain name when you pay for any Bluehost or DreamHost hosting plans.
Bluehost's domain registration costs $11.99 for the first year and $17.99 each year upon renewal. Domain privacy protection generally costs $11.88 per year, but specific hosting packages are included for free.
DreamHost offers different domain names; for instance, .com domain names cost $11.99 per year. This price includes free privacy protection, which hides your personal information when someone looks up your domain.
Related topic: What is a Domain? How to Choose & Buy a Good Domain?
Website builder
Bluehost actually doesn't have its own website builder, but it doesn't need one anyway. It has impressive WordPress integration, allowing you to take advantage of the CRM as your site builder. WordPress comes with a vast number of unique templates that can be customized to your content.
If you'd like to tweak things further, you can use a plugin and make everything look exactly like you want. Bluehost integrates with the Weebly site builder as well, but keep in mind that you only get the Weebly's basic version for free. So, consider it carefully!
On the other side, Remixer is the name of the DreamHost DIY (Do It Yourself) website builder. With more than 70 pre-designed themes and click-to-edit functionality, DreamHost lets you create a website within a few minutes. On the DreamHost website, you'll find some examples of professionals who use Remixer for their businesses. However, there's a small monthly fee for Remixer with two available plans.
Read more: Top 11+ Best Free Website Builders to Choose
Databases
Both providers offer unlimited MySQL databases with all of their hosting plans. You can create, delete, and control databases directly from the cPanel with both platforms. Don't worry about how to start, as each company has detailed tutorials to help you.
WordPress hosting
Both Bluehost and Dreamhost offer managed WordPress plans. Typically, managed WordPress plans cost more than standard shared plans. Part of the additional cost is because managed WordPress plans are hosted on optimized servers with some features, such as caching and additional security to promote performance and stability.
The main advantage of managed WordPress hosting plans is that automatic backups and updating of your WordPress sites are done for you, enabling you to focus on other important things.
Backups
Bluehost provides automatic backup services weekly without charging additional costs. Meanwhile, DreamHost's policy prohibits backups being stored on the server; thus backups must be downloaded and removed from the host server right after they're created. Website data and databases are backed up automatically by DreamHost, but the backups are not guaranteed.
Website migration
Unfortunately, Bluehost and DreamHost don't offer free site migration. Instead, you need to pay $149.99 for this service at Bluehost, or $99 at DreamHost.
Magento 2 Migration Service
Let's unlock the latest features and functionalities, while protecting your store from security breaches!
Get free consultation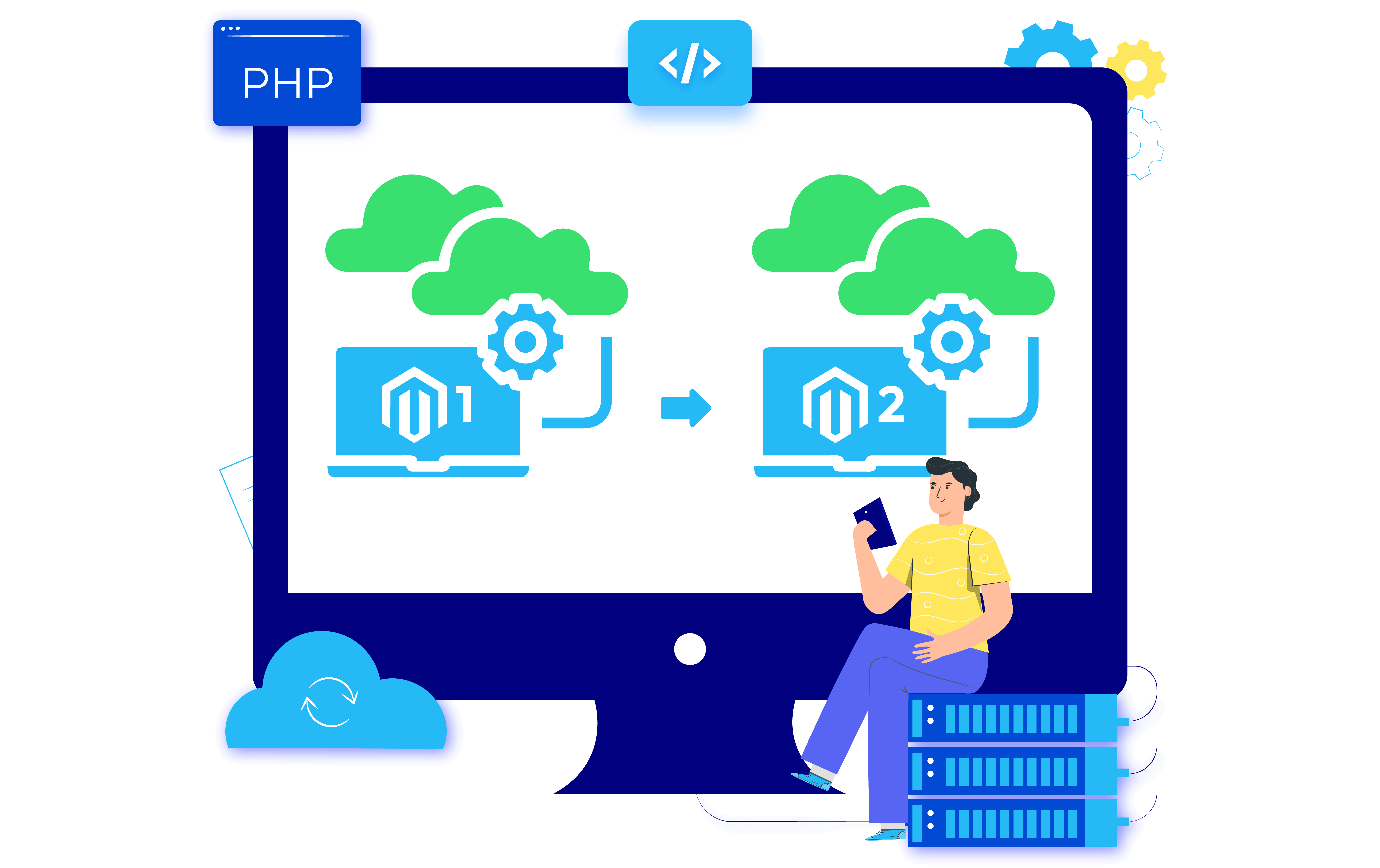 Money-back guarantee
Bluehost offers the industry-standard 30-day guarantee, while DreamHost offers this guarantee for 97 days. This means that you have three months and one week to check whether your plan fits the specs of what you expect. We have to say this is the longest money-back period in the hosting community.
Bluehost vs DreamHost: Ease of use Comparison
Control Panel
The control panel of a website hosting provider is the gateway to access the selected plan's features. Bluehost uses cPanel, but with a quite modified interface, so regular cPanel users may have some adjustments to make.
Instead, DreamHost opted for an owner-designed cPanel, as it isn't a particular fan of third-party interfaces like Plesk or cPanel. DreamHost's interface offers similar things as those of other user interfaces, and we don't think it would make any significant difference to people new to hosting. However, for anyone already familiar with cPanel, it might take a bit of getting used to.
One-click installer
Bluehost uses the MOJO Marketplace one-click installer to install nearly one hundred apps easily. DreamHost has a one-click installer section, although there are not as many options as the MOJO Marketplace has.
Both providers give you the necessary information to choose a plan by offering useful comparison charts for comparing tiers in their plans. However, DreamHost makes it a bit more challenging to find some information without resorting to Google or reading through wikis.
Note: To help you to have a more in-depth insight into both website hosting providers' main features, we'll compile and show in the below table. Let's have a quick look!
| Feature | Bluehost | DreamHost |
| --- | --- | --- |
| Free domain name | Yes, for the first year when you sign up for an annual plan | Yes, for the first year when you sign up for an annual plan |
| Free SSL certificate | Yes | Yes |
| Free CDN | Yes (Cloudflare CDN, but it isn't automatically enabled) | No |
| Free website migration | No, it costs you $144.99 | No, it costs you $99 |
| Storage space | 50GB - unlimited, depending on your plan | Unlimited |
| cPanel | Yes | No, DreamHost has its own bespoke cPanel |
| One-click app installation | Yes | Yes |
| Money-back guarantee | 30 days | 97 days |
=> Bluehost and DreamHost are fairly evenly matched when it comes to key features. But you can realize that Bluehost is the better choice for free CDN, backups, and cPanel, while DreamHost offers much cheaper website migration and a longer money-back guarantee.
=> Bluehost and DreamHost are both pretty solid when talking about ease of use, but it seems that Bluehost's got a slight edge due to its better implementation of the cPanel portal and more user-friendly website migration.
Bluehost vs DreamHost: Speed and uptime Comparison
We often expect websites to load quickly and always be up whenever we want to visit them. Two hosting platforms are well aware of customer expectations and trying their best to offer services that are as reliable and consistent as possible.
But which of the two contestants is better in this area? Let's find out!
Bluehost vs DreamHost Speed Comparison
In a test conducted by Down.com, the average page speed of Bluehost was 2.89 secs, with the fastest was 0.00 sec, and the slowest was 9.17 secs. Meanwhile, DreamHost's average speed was 2.65s, with the fastest was 0.00s, and the slowest was 21.25s.
Bluehost vs DreamHost: Uptime Comparison
Uptime is a metric confirming how accessible and reliable a website is to its visitors. Bluehost's uptime guarantee is 99.99%, but the company doesn't provide information about possible credits if they don't comply. However, if you want to cancel your account because they haven't held up their end of the deal, you don't incur any fees. You can cancel your account any time without penalties and receive a refund for the unused portion of your plan.
DreamHost offers a 100% uptime guarantee. For each hour (or part of) that your website is down, you will receive a one-day credit to a maximum of 10% of your total hosting fee. This, however, doesn't apply to scheduled maintenance days. Downtime commences right after the customer contacts support to alert them to the problem. Keep in mind that if you cause your site problems, you won't get credits. Regardless of the cause, DreamHost has no obligation to provide the credits, so be careful of what you're doing on your site to avoid user-errors.
Reliability of Bluehost and DreamHost
Bluehost's data center is located in Utah, which is powered and cooled with redundant sources, and diesel backups in place for emergencies. It does not have mirrored or redundant backups of data, except for its Cloud Plans. Backups will be kept for a maximum of 30 days.
DreamHost owns two California data centers in Los Angeles and Irvine. Plans are underway to consolidate the California data centers into a data center in Portland. All the data centers have redundancy in diesel backups, power and cooling, and 24/7 security.
=> While speed and reliability are good, the lack of an uptime guarantee for Bluehost may be a concern. We have to admit that DreamHost has one of the most excellent uptime guarantees in the hosting world.
Bluehost vs DreamHost: Security Comparison
Hacking attempts, DDoS (Distributed Denial of Service), phishing, and brute force attacks can leave your website at risk, but you'd expect your web hosting provider to ensure your website is secure from those kinds of threats, right? Unfortunately, that is not always the case, so you should check thoroughly what security features your web host does and doesn't provide.
Bluehost offers the bare minimum of security, forcing you to purchase add-ons if you want your website to be fully protected. It includes SiteLock Lite, a bare-bones malware scanner that scans only five web pages on your website per month.
Plus, Bluehost requires you to buy SiteLock Premium for protection against malware across your website and other essentials, such as protection against DDoS, malicious script injection, and brute force attacks. The company is so confident that you'll buy the add-on that the option for SiteLock Premium is automatically checked when you enter the checkout process. If you don't want to purchase, you have to deselect it manually.
DreamHost provides mod_secuirty, a frequently updated web application firewall (WAF) to protect your website from brute force attacks, malicious traffic, cross-site scripting, and more. It also helps enhance user security by preventing your DreamHost cPanel from being hacked. The company has its own malware scanner called DreamShield, but this is an optional, paid add-on. This advanced security feature has been specifically developed to quickly identify malware without slowing down your website.
=> Overall, it's impossible to know the true strength of a security system until an attack happens. But from what we could find, DreamHost has the WAF feature to keep your site protected 24/7 and is updated as soon as threats emerge. Unlike Bluehost, there is no additional cost for this level of security. This shows that DreamHost takes customers' security more seriously than Bluehost. So, DreamHost takes this one for us.
Related topic: 7 Magento Security Tips to Keep Your E-commerce Store Safe & Secure
Bluehost vs DreamHost - Customer support
We believe that there are three pillars of a great hosting provider - great performance, great pricing, and great customer support. But why do we rate customer service so highly?
To be honest, we can't all be webmasters, and even the most experienced website owners still run into problems when managing a site. So, who comes to their aid whenever they face up with these problems? Customer support, of course. That's why it's undoubtedly essential that customer support should be accessible, and helpful.
Both companies provide 24/7 support to customers by using multiple communication channels, such as email, phone lines, and live chat. Besides, there is a bank of articles on most relevant topics, tutorials, and access to a huge knowledgebase.
For Bluehost clients, the company allows them to initiate tickets that link them with support. Nevertheless, many people prefer to use live chat or phone lines for a prompter response.
DreamHost's live chat option is only available only when there aren't many people managing support tickets. But if you've paid their "call back" fee, you'll have direct access to live chat at all times. According to its website, its response time for email is within 24 hours, but most tickets are replied much faster.
=> Customer support of both companies are really good, which means there is no outright winner in this round.
Bluehost vs DreamHost - Pros and cons
Pros and cons of using Bluehost
Pros:
Free domain name for the first year
Free SSL certificate
Free CDN
Unlimited web traffic & storage space
Easy to use
Unlimited MySQL databases
Unmetered bandwidth
Scalable hosting plans
30-day (no-question asked) money-back guarantee for all hosting plans
Cons:
High renewal rates
High website migration fee
No uptime guarantee
Pros and cons of using DreamHost
Pros:
Free domain name for the first year
Free SSL certificate
Unlimited data storage and bandwidth
100% uptime guarantee
Reasonable hosting price
Reliable security features
97-day money-guarantee
Cons:
No free CDN
A bit confusing custom-built cPanel
Bluehost vs DreamHost - Pricing plans
Without any doubt, pricing is one of the most critical factors for choosing a web hosting service. Both Bluehost and DreamHost have a wide range of pricing plans, all with different price points and promotional deals.
Bluehost offers various price ranges for its products, including:
Shared hosting: starts from $2.75/ month
Dedicated hosting: starts from $79.99/ month
VPS hosting: starts from $18.99/ month
Shared WordPress hosting: starts from $2.75/ month
Managed WordPress hosting (WP Pro): starts from $19.95/ month
WooCommerce hosting: starts from $6.95/ month
Meanwhile, DreamHost offers the following pricing plans:
WordPress hosting: starts from $2.59/ month
Website hosting: starts from $2.59/ month
VPS hosting: starts from $10/ month
WP website builder: $2.59/ month
Dedicated hosting: $169/ month
Cloud hosting: $0.0075/ hour
=> Bluehost and DreamHost are quite matched when it comes to promotional prices and their terms and conditions. But it is long-term, once your initial contact has expired, where DreamHost shines as its renewal prices are much lower.
Who should consider Bluehost?
We believe that Bluehost is a kickass web host for:
Small to medium-sized businesses (including mom-and-pop operations)
Anyone wanting to delve into the world of blogging
Anyone needing to setup small E-commerce websites
Anyone looking to set up static websites
Bluehost can also become your best bet if you're finding an easy-to-use and fast-loading plan, as well as multiple customer support options.
Who should consider DreamHost?
DreamHost might be the missing piece of:
Small and medium scale businesses
Businesses with a few E-commerce operations
Anyone looking for a relatively stable and reliable hosting environment
Anyone concerned about security and privacy for their sites
Anyone looking for an uptime guarantee
The final verdict
We hope this comparison of Bluehost and DreamHost helps you pick the ideal service for your business. We want to remind you once again that there is no one-fit solution for all your hosting requirements. You should thoroughly understand your business needs and budget to come with the best choice.
Do you have any questions about Bluehost and DreamHost? If yes, please share it with us right below, and we'll help you to decide!
Haley is a content creator at Mageplaza. When not working, she spends time on travel adventures, books, and food tasting. As growing up, she wants to read, learn, and experience more things to adapt herself to this ever-changing world.
Website Support
& Maintenance Services
Make sure your store is not only in good shape but also thriving with a professional team yet at an affordable price.
Get Started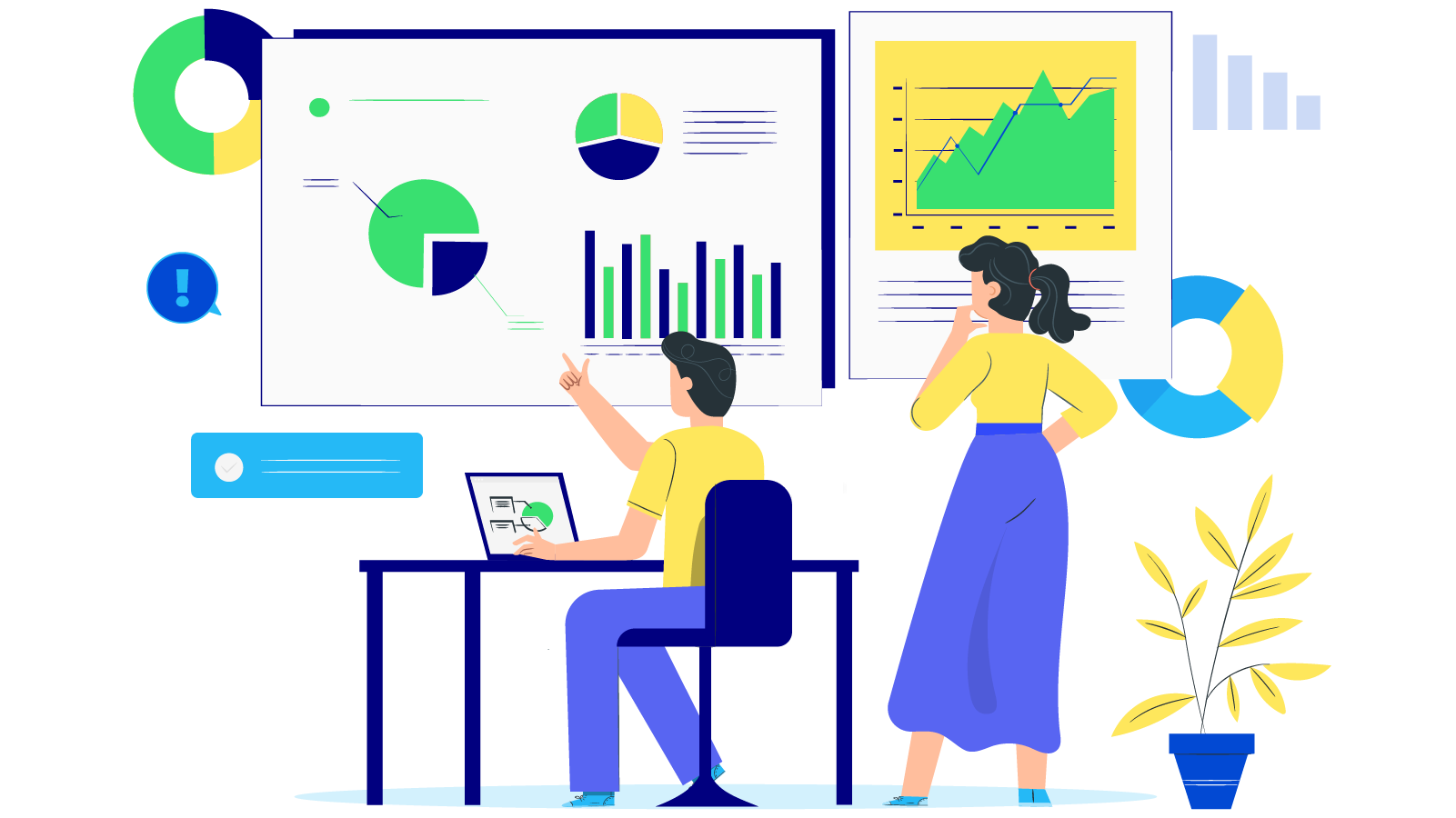 New Posts



Subscribe
Stay in the know
Get special offers on the latest news from Mageplaza.
Earn $10 in reward now!