20+ Best Trustworthy Online Marketing Agencies
The Most Popular Extension Builder for

Magento 2
With a big catalog of 224+ extensions for your online store
If you're not content with your current marketing campaign, you need some support for a new plan, or you just want to hear some consultancy, an online marketing agency can offer you the assistance that you need.
It's true that every business can gain benefits from hiring an online marketing agency. However, the trick is that you need to find the most appropriate one for your company. Agency services can help your business grow. Here we have a list of the most reliable online marketing agencies worldwide. Let's dive deep into the list and come up with the best one.
Here we have a list of the most reliable online marketing agencies worldwide. Let's dive deep into the list and come up with the best one.
Table of contents
The Most Trustworthy Online Marketing Agencies Across The World
1. WebFX
WebFX is a search engine optimization agency that provides services to design and develop websites. Most WebFX projects require at least $1,000. The company provides a team of more than 200 people who are always ready to work for you. The agency has driven a total of 3 million prospects for customers and has created 700 million in sales. Besides, WebFX has a 91% customer retention rate, which is about 500% more than the industry average.
WebFX is well-known for its SEO services. They've generated over 255,000 Google page one rankings for their customers. Moreover, WebFX does offer:
Social media marketing services
PPC services
Amazon optimization
Content marketing services
Lead generation services
Conversion rate optimization (CRO)
Web design services
Furthermore, WebFX can help you boost your site traffic and generate conversions from different angles and points of emphasis.
If you're a small new business in need of local SEO services or a big-scale e-commerce company interested in a site redesign, WebFX provides a choice for you. For five years, WebFX has supported its customers to gain more than $1.5 billion of revenue and drive over 4.6 million prospects.
They work with companies across a huge number of industries, such as legal, home and repair, finance, medical, insurance, education, food and beverage, tech, tourism, retail, real estate, nonprofits, automotive and more.
2. Dream Theory
Dream Theory is among the best digital marketing agencies that provide everything digital. The company offers creative services, digital marketing services, or web design. They work for healthcare customers. Most of their customers concentrate on SEO and social media marketing. Dream Theory is your best bet to promote your brand and grow your company.
3. iSynergy
iSynergy is one of the prevailing online marketing companies that you can consider to take your business to a higher level. The agency provides all the services, from branding and awareness to performance marketing. They have a huge number of professionals that are creative, data-driven, energetic to deal with all types of online marketing projects.
4. Disruptive Advertising
Disruptive Advertising is a digital marketing agency that serves to get customers more awareness. It helps determine gaps to increase awareness about their customers' brands. The expert team of Disruptive Advertising generates and executes brand campaigns via dynamic digital marketing.
The company focuses on both search and social media to drive the proper traffic to its customers' sites. The firm is also well-known for creating satisfying website experiences for users.
5. Wow-How Studio
Wow-How Studio offers turnkey solutions to digital organizations. However, it has been offering everything under the digital marketing landscape, such as video editing, post-production, 2D art services and 3D graphics, game design, sophisticated animation, and so on. Moreover, the company provides other services like e-commerce development, e-commerce marketing, or performance marketing.
6. Bird Marketing Limited
Bird Marketing Limited, which is based in the center of London, is a client-centric marketing agency. It has stepped into the online marketing world for over seven years. The agency is committed to providing client's business visions to life via its experience and knowledge.
Bird Marketing Limited offers incredible services and makes sure that its team can gain the highest levels of customer content. The firm specializes in organic and paid marketing to boost the growth of its customers.
7. Web Windows Marketing
Web Windows Marketing offers most of the online marketing activities you need. The agency has an attentive marketing strategist team and performance marketers to take your brand to the next level.
During the customer orientation process, Web Windows Marketing provides a six-month strategic process for you to deal with long-term strategic objectives. It also provides progress reports that show business performance and achievement over time.
8. Ignite Visibility
Ignite Visibility is a San Diego based digital marketing company that was established in 2013. It has more than 160 customers and manages around $100 million in advertising a year. In addition, services at Ignite Visibility are cost-effective, with their prices mostly starting around $2,000.
The agency focuses on:
Public relations
International SEO
Reputation management
Franchise marketing
SEO
PPC management
Amazon media management
Social media marketing
Conversion rate optimization
Web development
Web design
International SEO and franchise marketing are the two special standouts that this agency offers. Plus, their services are affordable, suitable for small companies. Most of their services are priced around $2,000 per month.
9. One Egg Digital
At One Egg Digital, experts are creative, young, and devoted, making every effort to figure out innovative methods to gain the SERPs. The company has been offering prolific services to its clients by solving their pain points.
Geniuses from this agency always have new ideas and cutting-edge ways that can support the company to grow and thrive. Besides, One Egg offers high-quality products at cost-effective prices. So there's no need for you to worry about charge.
10. SEO Brand
SEO Brand is an international data-driven growth company that determines to create a 10x return on investment (ROI) for its customers. To reach the top, the firm specializes in small and medium brands that are searching for a long-term contract.
SEO Brands knows how to tackle numbers and convert them into conversion promoters for its customers. It works with customers all over the world. Thanks to its useful retention tools, the agency has a retention rate of more than 90%. Such an impressive figure!
11. Social Media 55
Social Media 55 stays among the leading social media marketing companies in Canada. The agency leverages the power of social media management and marketing to develop and expand businesses.
Plus, it has lately been providing other services, such as search engine optimization and performance marketing. It is considered a perfect option for any business that primarily sells its goods and services via social media channels. Social Media 55 takes care of all business types and supports them to smoothly engage with their aimed audience.
12. WebiMax
Established in 2008, WebiMax made it stay in the list of the 500 fastest developing companies for 3 consecutive years.
WebiMax has a 97% customer retention rate. Their clients always feel satisfied and happy with the results they receive.
WebiMax is well-known for its reputation management services. Moreover, they concentrate on other aspects, including:
Online PR
Lead generation
Local marketing
PPC marketing
SEO
Website design
Social media marketing
As a Webimax customer, you can access an online portal where you can control all of the information related to your account. The reporting dashboard brings you real-time results for marketing campaigns, such as analytics, traffic, live statistics, and keywords.
13. Crowd
Crowd is a popular online marketing agency in the Netherlands. The agency provides stunning services for SEO, web design and development, and content marketing. It is based in London, Dubai, and San Francisco.
Crowd team knows how to increase its customers' audience, boost sales, and enhance brand awareness. If you would like to drive more potential clients or bring tremendous traffic to your site, Crowd is a good choice that gives the appropriate services and supports the most effective digital tactics.
14. Studio Mosaic
Studio Mosaic is a development-concentrated company that's tackling the newest digital marketing projects in India. It owns a team of mobile app specialists that have created and promoted more than 500 apps throughout the world.
This online marketing agency works on every aspect of app-store promotions, such as App Install Campaigns (PPIA), App Store Optimization (ASO), Online PR, and Social Media Marketing.
Studio Mosaic brings a great opportunity for you to capitalize on their project consultancy services. It is recommended that small businesses should choose Studio Mosaic for their business project feasibility reports.
15. Rise Interactive
Rise Interactive is among the best digital marketing organizations around the globe. It focuses on analytics, media, and bringing great customer experience. With the aid of their special approach of Interactive Investment Management (IIM), they let their customers find, shape, and generate chances to succeed in the long run.
Rise Interactive has supported some companies such as Atkins Nutritionals and Pandora in establishing excellent online marketing campaigns and investment decisions.
Some of Rise Interactive's leading online marketing services are:
Amazon marketing
Social media marketing
Content marketing
Email marketing
Customer experience analytics
Marketplace listing
Affiliate marketing
SEO
Paid search
Programmatic advertising
Web design
Rise provides approaches for brands to access clients beyond basic search engines. The marketplace listing services are great for e-commerce businesses that offer products on various platforms.
16. Hop Online
Hop Online is a full-stack online marketing company that offers SEO, PPC, social media marketing, and content marketing. It provides geniuses in B2B online lead generation and deploys different multichannel digital marketing campaigns to drive more prospects and increase conversion rates.
Hop Online was founded by Paris Childress, a former employee of Google. The agency promises to facilitate scalable development for startups and small businesses.
17. 97th Floor
97th Floor is a full -service digital marketing agency founded in 2005. For such a long time, 97th Floor has collaborated with some notable brands, including LinkedIn, ESPN, the Utah Jazz, Adobe, Salesforce, Dell, Time Warner Cable, Intuit, and Kaplan.
This company provides digital marketing services covering four key categories - paid media, automation, SEO, and creative. Some featured services in those categories include:
Audience testing
Email marketing
Analytics
Lead nurturing
Technical SEO
Keyword research
Link building
Retargeting
Social media ads
Graphic design
Content marketing
97th Floor aims to access existing and potential customers via every digital channel to increase customer communication with your brand.
After your first consultation, the agency will provide you with a customized game plan for your campaign. You'll be given an energetic marketing team according to factors such as industry knowledge, the field of expertise, work experience, and common interests.
97th Floor is a better option for larger businesses. If you can afford a monthly marketing budget of $10k-$25k, just go for this agency. They even offer plans for firms with marketing budgets of $100k+ a month.
18. Over The Top SEO (OTT)
Over The Top SEO (OTT) concentrates on international online marketing companies that focus on building top-notch brand partnerships. OTT's key values are to seek investment chances for its investors in the digital domain and to enhance omnichannel marketing strategies for its customers.
OTT provides many different services, such as SEO, Performance Marketing, Social Media, and Email Marketing. The price of online marketing projects at OTT starts from $5,000.
19. Farsiight
Farsiight was born to help companies that are not sure to encounter growth challenges. Growth is considered a challenge that can solve with careful expertise and an excellent data-driven approach. It mainly specializes in social, organic, search, and referral marketing strategies to give good results to its partners.
Farsiight covers a variety of aspects, including customer experience, acquisition plan, sales funnel, high-growth Saas, online and e-commerce marketplaces, and beyond.
20. DigitalMarketing.com
Since 2003, this full-service online marketing company has collaborated with some of the most prevailing and well-built brands across the world. Some of their famous customers include Boeing, Bank of America, Activision, Warner Brothers, Mercedes Benz, Ferrari, Fox, CBS, Microsoft, AT&T, and Coca Cola.
DigitalMarketing.com has its technology "Capture it All" that utilizes data to encourage beta tests to build the most efficient course of action for your marketing strategies.
Here are some services that DigitalMarketing.com offers:
Public relations
Reputation Management
PPC Management
SEO
Content marketing
Social media advertising
For the past 15 years, DigitalMarketing.com has generated more than 3000 successful campaigns throughout over 90 industries. This has led to billions of dollars in revenue for its customers.
21. Mad Fish Digital
Mad Fish Digital is a Certificate B company. This digital marketing agency opts to work with businesses that have a positive effect on their people and environment.
If the core value of your business matches that of Mad Fish Digital, it is important to consider choosing this full-time digital marketing company.
Some of the services that Mad Fish Digital offers are:
Brand awareness
Visual storytelling
Keyword mapping and on-site optimization
Data-driven design
Content strategy
Branded video campaigns
Mad Fish Digital takes care of every aspect of digital marketing. They focus on specific industries, including sustainability and environment, event planning, healthcare, higher education, B2B, banking, Saas, and hospitality.
Mad Fish Digital is creative, truthful, and completely accountable for your strategies. They notice you of every step of the process.
22. Split Reef
Split Reef, an online marketing company, has two offices in Ohio and Florida. They offer a huge variety of digital marketing services, including:
Conversion rate optimization
Reputation management
Social media marketing
SEO
If you are looking for custom design and development, Split Reef would be a perfect solution.
For instance, if you'd like to make an app designed for wearable devices, this agency can assist you in designing the app, developing it, and managing your digital marketing strategies as well.
Split Reef also concentrates on responsive web designs and site loading speed optimization. The price of their services varies from $1,000 to even $50k+. So Split Reef can be suitable for any type of budget or project you have.
23. Max Audience
The offices of Max Audience spread throughout the US from Los Angeles to Dallas and New York. This full-time digital marketing company has worked with over 780 customs in many different fields.
Their services have brought millions of potential customers and billions in total customer revenue.
Impressive solutions offered by Max Audience include:
CRM marketing
Marketing automation
Brand management
SEM
Social media marketing
Max Audience has collaborated with both small and large companies all over the world. Additionally, the agency also offers web design and messaging services for its customers. The messaging solutions will make it easy for you to access your customers via multiple digital touchpoints. Besides, Max Audience takes advantage of automation to optimize ROI in marketing strategies.
24. Location3
Location3 is another full-service digital marketing agency that focuses on marketing services for franchise brands. They have served nationwide franchise chains such as Advantage Rent a Car, Edible Arrangements, and Honey Baked Ham.
Location3 provides a huge range of services, including:
Paid search
Franchise development
Local SEO
Content creation
Paid media
Local listings management
Web analytics
They have built a property platform called "LOCALACT" that is created for franchise systems and forms with a considerable brick and mortar footprint. Those custom online dashboards enable customers to scale and grow their digital marketing strategies in real-time on a nationwide and local level.
Conclusion
All of these online marketing companies are working for high-end customers. Most of them provide design and development services that you can utilize. Therefore, we hope you can pick up one that's right for your business, depending on your niche, your requirements, and your budget.
If you know any other online marketing agencies out of the above list, please leave a comment below to share with us. Thank you for reading!
Website Support
& Maintenance Services
Make sure your store is not only in good shape but also thriving with a professional team yet at an affordable price.
Get Started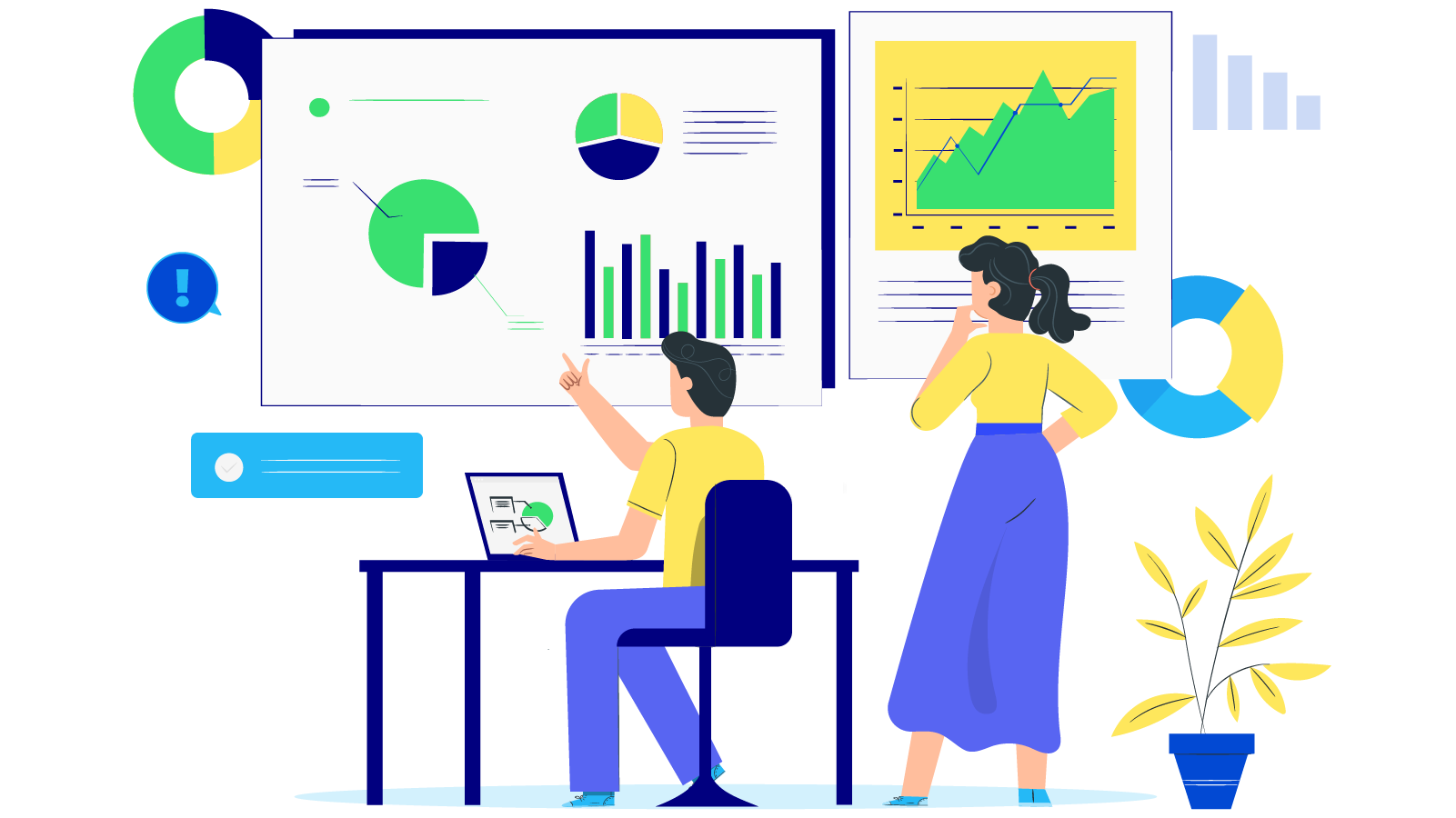 New Posts



Subscribe
Stay in the know
Get special offers on the latest news from Mageplaza.
Earn $10 in reward now!