7+ Best HubSpot Alternatives & Competitors in 2023
The Most Popular Extension Builder for

Magento 2
With a big catalog of 224+ extensions for your online store
Back in 2006, about 15 years ago, two MIT students named Dharmesh Shah and Brian Halligan established a little company called HubSpot. Little did they know that the company has become a remarkable and well-known inbound marketing and sales solution.
The point is: If HubSpot is really good, why are so many people looking for an alternative?
HubSpot may be at the top of its field, but with new faces rising that provide the same features at a much lower cost, it's time to shift. Although HubSpot advertises some of its services for free, such as its Customer Relationship Management (CRM), you need to pay for the rest of its services to really get much mileage out of it.
If you're okay with the high monthly costs, HubSpot is good enough for you. However, with its rising costs, it's completely out of reach for startups and small businesses.
That's why many users are always on the hunt for HubSpot alternatives. In this article, we'll analyze 7+ best HubSpot alternatives and competitors that should fit the bill. They are all similar to HubSpot in their own ways, but without that huge price tag that turns so many businesses away.
Let's explore!
Table of contents
1. AVADA Email
AVADA Email is an excellent HubSpot alternative for email marketing automation. It's one of the most outstanding and cost-effective solutions for any merchants that aim to convert their customers and build healthy relationships.
Specifically designed to optimize abandoned cart campaigns, AVADA Email automatically follows up with your perspectives and quickly reminds them to continue their purchase. With this software, you can quickly set up and manage all your email campaigns.
Key features of AVADA Email:
Marketing automation. You can generate premade automation email series to follow up with your audiences at any touchpoint. AVADA Email allows you to generate abandoned cart emails, order follow-up emails, welcome emails, cross-sell and upsell emails, and so on.

Beautifully-designed templates. With ready-to-use and stunning templates, you can start your newsletter campaigns within minutes.

Segmentation. With its advanced segmentation features, AVADA Email helps you send messages to the right people at the right time. Keep in mind that only when you sell your products or services to people who truly want, you can have a big chance to win!

Forms. You don't need to worry about collecting leads, as the app offers Newsletter Popup/ Spin to Win to help you. Plus, Exit Intent Popups lets you deliver promo and useful content or updates to your visitors.

Reports. As a marketer or business owner, you want to see how your email campaigns have performed. AVADA Email provides you with comprehensive reports with multiple KPIs, including revenue, sent, opened, clicked, unsubscribed rate, etc.
Pricing plans: Compared to HubSpot, AVADA Email is much cheaper. The company offers a free trial of 14 days, together with a totally free plan. If you desire more advanced features, you can upgrade to its Pro Plan, which starts at only $9/ month.
2. ActiveCampaign
This Chicago-based company offers a powerhouse all-in-one marketing solution without the hefty price tag.
One of the most critical features of ActiveCampaign is its automation, which lets you automate follow-up campaigns, edit various conditions, and much more, all within its easy-to-use flowchart-style editor.
Key features of ActiveCampaign:
Marketing automation. This feature is the primary unique selling point (USP) of ActiveCampaign. You just need to click, drag, and drop different automation rules until you've got your final workflow. You can see all your automation in a single dashboard. With a birds-eye view of your automation workflow, you're able to make tweaks and get better results without worrying about stuff going wrong.

Email marketing. The drag-and-drop email designer allows you to set up beautiful campaigns in minutes. Moreover, segmentation and dynamic content make it simple to customize your message and send targeted emails to exactly the right contact.

CRM & sales automation. ActiveCampaign makes it easy to manage your contacts on a central platform. It automatically updates contact details and views a lead's entire activity history from the contact record. Moreover, as your sales team is always on the same page, you can track every interaction and pick up where anyone else left off.

Live chat & messaging. ActiveCampaign helps connect the conversations across marketing channels, nurturing automation and customer support for a fully personalized and integrated customer experience.
Pricing plans:
Lite Plan: starts at $9/ month
Plus Plan: starts at $49/ month
Professional Plan: starts at $129/ month
Enterprise Plan: starts at $229/ month
Read more: ActiveCampaign Review: Pricing, Features & More
3. Sender
Sender.net is an all-in-one tool providing powerful features to grow the subscriber base, make sales and create long-lasting relationships. Regardless of the type of business, Sender can cater to all. If you have an online store, this tool is a perfect fit as it offers easy integrations with leading content management systems, CRMs, and many e-commerce platforms, like Woocommerce, Prestashop, etc.
If you are looking for a budget-friendly option, Sender is also one of the most cost-effective tools around. Differently from other tools, with a free option in Sender, you can have access to absolutely all the features available with no limits.
Key features of Sender:
Audience Segmentation: With Sender, businesses can easily segment their audience into categories to send more personalized emails to subscribers. Segmentation allows you to define the categories by different demographics and behaviors, which might be a key to successful purchases.

Email Automation: Sender's email automation helps to reach your customers at the right places, at the right time, with perfect content. Prepare the emails in advance to avoid any delays or inconveniences. It will save you time and extra effort. Besides, you can always edit and amend your automated emails for better performance and results.

Easy Integrations: With the ability to integrate with many different platforms and tools, Sender allows you to have all the information you need in one place. The plugins are very simple and quick to connect; even people with the most basic IT skills could do it! Once the required platforms are integrated with Sender, you can enjoy all the benefits and design stunning campaigns.

Drag & Drop Builder: The best way to design your email marketing campaigns is to use a drag & drop builder. You can simply edit and move email blocks to where you want them to be and create emails like a pro. Besides the builder, you can enjoy Sender's special template library, which will help you to build your way into successful email marketing.
Pricing plans
Free Forever Plan: Up to 2 500 Subscribers, up to 15 000 emails per month, ALL FEATURES INCLUDED.
Monthly Subscription: Starting from $11 per month for 5 000 subscribers and 60 000 emails per month.
Prepaid Credits: Starting from $35 per 10 000 emails. The credits never expire!
4. Salesforce Pardot
Going on without mentioning Salesforce Pardot would be a mistake. The platform offers separate marketing and sales services, together with tools that let you track a prospective customer from initial lead to closing.
As far as marketing automation goes, Salesforce Pardot does it all - from landing pages to form design, drip campaigns to third-party integrations. However, the software is best known for the following features:
Automation tools. With automation rules, segmentation rules, and dynamic lists, you can automate prospect segmentation and qualification.

Forms, email templates, and landing pages. The platform lets you create dynamic forms, responsive email templates, as well as landing pages to generate leads.

Scoring and Grading. You can score your prospects based on their interactions with your marketing assets (landing pages, PPC ads, banner ads, forms, emails). You can also grade prospects based on their profile (location, industry, job title, company size).

Engagement studio. With this feature, you're able to create dynamic lead nurturing (drip) campaigns to engage prospects towards sales-readiness, onboard and engage clients, send renewal reminders, and much more.
Pricing plans:
Growth Plan: $1,250/ month (up to 10,000 contacts)
Plus Plan: $2,500/ month (up to 10,000 contacts)
Advanced Plan: $4,000/ month (up to 10,000 contacts)
Premium Plan: $15,000/ month (up to 75,000 contacts)
5. EngageBay
EngageBay is a comparatively simple-to-use alternative with mostly similar features but at a much lower cost.
Some of its most popular features are related to marketing automation. Based on the G2 customer review, the highest-rated features are data quality management, integration APIs, user, role, and access management. EngageBay can be connected to Office 365, WordPress, Google Calendar and Contacts, and more when it comes to integrations.
Key features of EngageBay:
Marketing automation. This feature helps small businesses automate their marketing and sales tasks and various workflows to generate leads, close deals, and grow revenue faster. EngageBay believes that marketing automation isn't limited to simply marketing, but it's also about completely automating your entire customer journey across the marketing, sales, and service teams. It aims to streamline all the business processes, boost overall efficiency, and expedite your business growth.

Email marketing. With EngageBay, you can choose from multiple pre-designed email templates or create your own. It's also simple to personalize every part of the email and send it with a click. Once your email campaigns are done, you can track and analyze your results.

Landing pages. It's easy to build responsive landing pages with a drag-and-drop designer. You can choose colors, fonts, elements, and styles that suit your needs.

Contact management software. EngageBay allows for storing all your contacts in one place. You can also get real-time updates on your contacts by tracking their activities on the timeline based on their behavioral patterns. So, your team can get in touch with high potential prospects at the right time.

Sales CRM. EngageBay gives a complete view of every interaction you ever had with your leads. Plus, you can streamline the sales processes by creating and adding tasks automatically when a lead is assigned to the agent. It also lets your team receive and make calls to your contacts without ever leaving your CRM.
Pricing plans:
Free Plan
Basic Plan: $11.99/ user/ month
Growth Plan: $39.99/ user/ month
Pro Plan: $63.99/ user/ month
6. Drip
As an excellent email marketing solution, Drip has helped many companies create and sell online courses, webinars, and more. This convenient platform was launched a decade ago and has gained lots of traction in sales and marketing since then.
Alongside easy onboarding, Drip gives you a flexible and easy-to-use environment. Everything is well-designed with a range of triggers to change the way you connect with your target audience.
Key features of Drip:
Customer data. As your customers interact with you, you'll start gaining insights. By creating tags and tracking integrations your customers have with you, your data starts to form an organized picture. You can also integrate with other apps, such as WooCommerce, Shopify, and Facebook, to connect your data points for a snapshot of each customer's actions with you.

Personalization. Drip shines when it comes to personalizing. Once your customer data insights start coming in through your dashboards, you can run with deeper segmentation. Tags and triggered events can help you show up with behavior-based automatic workflows that deliver on-point emails.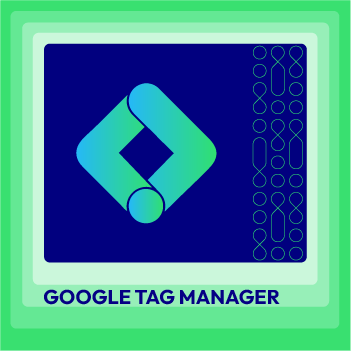 Google Tag Manager for Magento 2
Easily monitor store stats and adjust marketing tags and snippets with simple source code
Check it out!
Engagement. Drip helps you engage actively with everyone, from SMS to email to social media marketing. Furthermore, with behavior-based automation and workflows, you will never miss another critical moment to reach out and engage with meaning.

Optimization. There are some features in the back end of Drip that help you optimize your marketing campaigns. First, with the Automatic Revenue Attribution feature, you can connect your store to Drip and find out which strategies lead your customers to the final sale and improve your bottom line. Next, with Drip's dashboards, you can see your must-have engagement metrics (opens, clicks, and unsubscribes), and many other essential metrics. Lastly, you're able to test which experiences have the most significant impact on the workflow split testing.
Pricing plan: starts at $19/ month
7. Ontraport
Based out of California, Ontraport has become very popular around the world for its power and simplicity. As a matter of fact, it serves thousands of business owners in more than 60 countries.
Ontraport describes itself as a "visual marketing automation and reporting platform." Even though it has email marketing as the central component, it is a full-lifecycle customer relationship management (CRM) system that works around visual campaign maps to track every detail of your interactions with customers.
Key features of Ontraport:
Marketing automation. Right from the moment you capture a lead until they purchase and even give you referrals, you have tools at hand to make sure they won't slip through the cracks. This feature of Ontraport is unique because it starts with a campaign map. You'll develop a flowchart or map to depict every step of the customer journey. The platform offers prebuilt maps, but you can also create your own to suit your specific needs.

Sales & CRM. with Ontraport, you can create your own database and keep track of every aspect of the proposals section of your company. It lets you create databases for 3 main types of relationships: one-to-one, one-to-many, and many-to-many.

Landing pages & forms. Landing pages are a fantastic way to publicize your business and products. Meanwhile, forms play a critical part in the automation process, as they allow you to gather essential details about contacts, such as names, email addresses, location, and more. With Ontraport, you don't need to be a professional to build these elements. The software has a comprehensive library of landing page templates and prebuilt forms for you to choose from.
Pricing plans: Ontraport isn't the cheapest HubSpot alternative, but it's still good value for money. It is a decent solution if you are planning on setting up an affiliate program for your project, as it has built-in software for this business model.
Basic Plan: $79/ month
Plus Plan: $147/ month
Pro Plan: $297/ month
Enterprise Plan: $497/ month
8. SendinBlue
Since its inception in 2012, SendinBlue has become a popular HubSpot alternative that focuses on the email marketing side of lead nurturing and conversions. This powerful software comes with everything from SMS marketing tools to autoresponders to help you connect with your customers and build new opportunities.
Like HubSpot, there is a free plan included here, but SendinBlue's paid plans are pretty reasonable. It is an excellent alternative to HubSpot if you are looking for unlimited contacts and a built-in CRM as part of a free service.
Key features of SendinBlue:
Marketing automation. The SendinBlue marketing automation feature helps you create an automated workflow that triggers a particular action when predetermined conditions are met. Like an autoresponder, the software lets you automate several actions within one elaborate custom workflow or several separate ones.

CRM and contact management. SendinBlue provides a built-in CRM software solution, which allows you to manage your contact list from within your email marketing platform. You just need to upload your contact list to the SendinBlue platform to begin using its contact management features.

Transactional email management. This feature refers to a range of automated emails that span everything from purchase confirmation emails to password reset requests.

SMS marketing. With SendinBlue, you can manage your SMS marketing and email marketing campaign activities from the same user interface. You just need to write your SMS messages, select the contact list, and schedule the marketing campaign.

Facebook Ads. In order to increase your engagement and outreach using social media, SendinBlue helps you set up a Facebook ad to retarget existing leads or target new customers. You can also choose to target an existing contact list or use the Facebook Lookalike Audience feature to target similar customers.
Pricing plans:
Free Plan
Lite Plan: starts at $25/ month
Premium Plan: starts at $65/ month
Enterprise Plan: custom pricing
9. GetResponse
GetResponse is a Polished-based company that has more than 15 years of experience in the business. Its global reach extends to 183 countries, and its services are available in 27 different languages.
GetRepsonse's features are designed for organizations looking to implement high-impact marketing campaigns to drive up their ROI. Some of the most important GetResponse features include:
Marketing automation. Its automated workflow helps you send autoresponder emails based on a predetermined sequence. You can also build automation workflows that trigger based on users' behavior, such as sending automated emails to a new subscriber and offering them discounts on their first purchase.

Autoresponder. GetResponse offers a comprehensive autoresponder software to help you send automated email sequences to easily convert prospects.

Email analytics. With this feature, you can understand how your email campaigns are performing. It'll help you better understand your subscribers and determine what resonates with them. You can also use it to learn which emails led to website visits, signups, and sales.

Conversion Funnel (Autofunnel). With GetResponse's Conversion Funnel (Autofunnel), you'll get access to an automated and ready-made funnel creator. You can use 4 types of funnels, including simple opt-in funnels (for lead generation), sales funnels (for promoting, selling, and delivering your products), webinar funnels (for building and nurturing relationships), and lead-magnet funnels (for sharing valuable content in exchange for email addresses).

Webinar hosting. GetResponse has webinar software to help you broadcast to as many as 1,000 live attendees. You can also share the stage with 2 other presenters and store up to 20 hours of recordings in the cloud.
Pricing plans:
Basic Plan: starts at $12.3/ month
Plus Plan: starts at $40.18/ month
Professional Plan: starts at $81.18/ month
10. InfusionSoft by Keap
InfusionSoft by Keap focuses mainly on marketing automation and contact management, but it also comes packaged with robust tools for things like sales automation and E-commerce.
The CRM for small companies helps turn prospects into clients, and the reports area is clean and easy to understand without having to get a math degree. So, suppose you are looking to up your sales and marketing game and are willing to put in the time and effort to launch awesome marketing campaigns or automate your business's prices. In that case, Infusionsoft is actually hands-down worth it.
Key features of Infusionsoft by Keap:
Client management. With Infusionsoft, you can house all your client activity and communications within one place. The software lets you handle the follow-up, update your client records, and get you paid, while you can focus on great service. It's also easy to integrate major email providers and set automated replies to your clients and track their replies.

Email marketing. Recognizing email as a core marketing channel, Keap comes packed with a lot of email templates designed to suit all your messaging occasions, most of them customizable to make them your own. Beyond customization capabilities, it features detailed list building and segmenting to hone in on the right audiences. You can also leverage multiple A/B testing to assess subject lines, formats, CTAs, and any number of actions.

Marketing automation. Infusionsoft allows you to spend less time copying and pasting messages and manually following up with leads. You can automate your marketing, sales, and data entry with CRM and sales and marketing automation.
Pricing plans:
Keap Grow: from $40/ month
Keap Pro: from $75/ month
Infusionsoft: from $100/ month
11. Wishpond
Founded in Canada, Wishpond is another HubSpot alternative with an all-in-one marketing solution. The software has gained popularity in a very short time due to its amazing and useful features.
With Wishpond, you don't need to have any technical know-how because its user interface is simple and easy-to-understand. Its customers witnessed achieving an increase of successful leads after using it for their websites.
Key features of Wishpond:
Marketing automation. Wishpond's easy-to-use and powerful marketing automation enables you to automatically nurture leads and retain customers. You can spend more time closing deals and less time sending emails and other marketing materials to your potential and current customers.

Email marketing. You can send emails and nurture leads into sales with Wishpond's intuitive email marketing tools. Without using HTML, you just need to drag and drop objects and style them with simple controls. You can also stay in contact with your mailing list subscribers using email newsletters.

Landing pages. With more than 100 mobile-responsive landing page templates designed to fit any industry, Wishpond makes it easy to create and publish a high-converting landing page in minutes.

Popups & forms. With its simple drag-and-drop editor, you can easily create amazing popups and forms, without the need for design or programming knowledge. Wishpond lets you easily change the way your popup and form looks and behaves by changing where they appear and adding animations.
Related topics:
The bottom line
So you can see, when it comes to HubSpot alternatives & competitors, the options are plentiful. The key is choosing a platform that is both within your budget and includes the most valuable features.
We hope this blog post has helped you in your search for an all-comprehensive HubSpot alternative. If you believe there is some more software that deserves to be on this list, please contact us and let us know! Thanks for reading!
Haley is a content creator at Mageplaza. When not working, she spends time on travel adventures, books, and food tasting. As growing up, she wants to read, learn, and experience more things to adapt herself to this ever-changing world.
Website Support
& Maintenance Services
Make sure your store is not only in good shape but also thriving with a professional team yet at an affordable price.
Get Started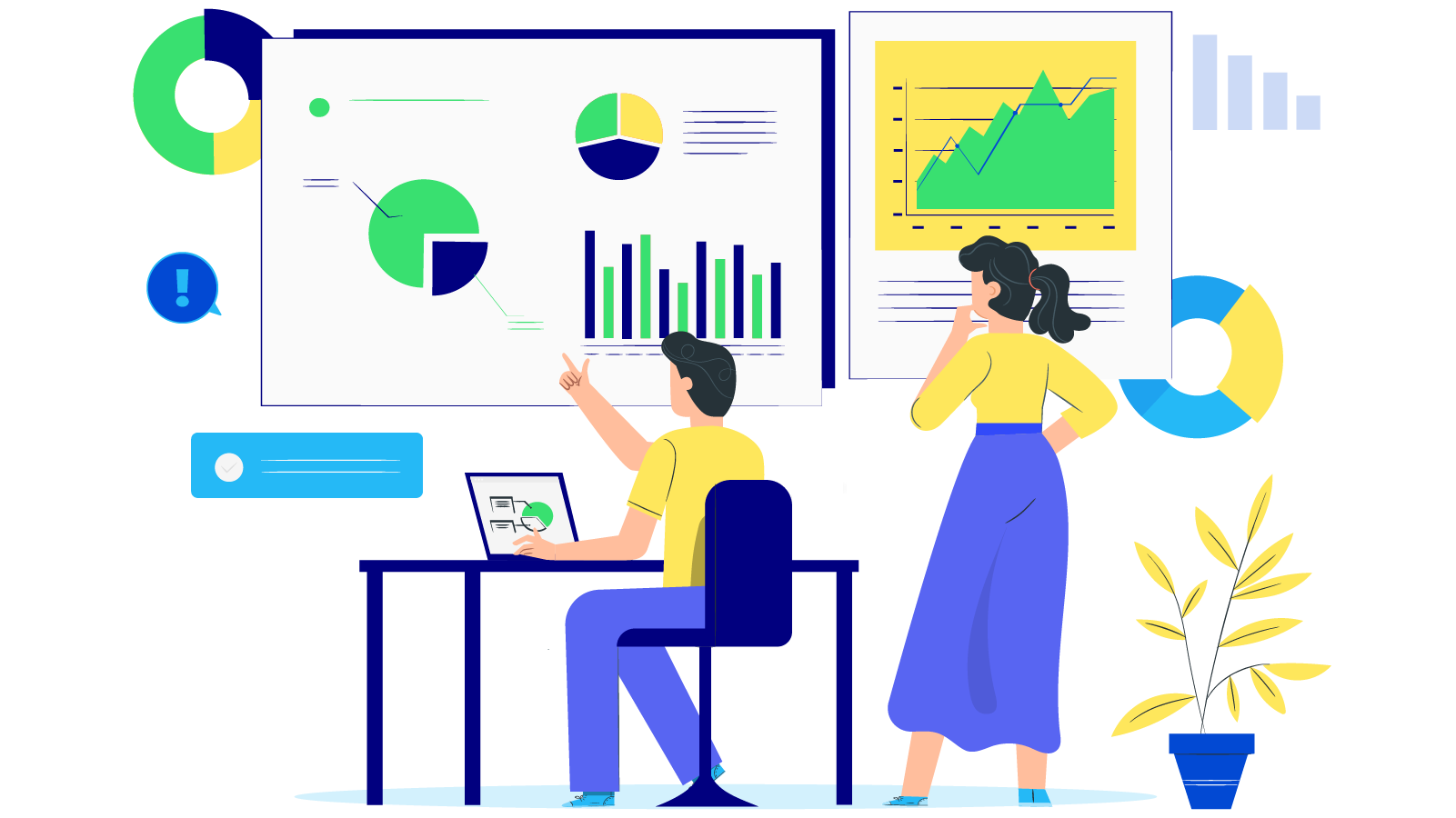 New Posts



Subscribe
Stay in the know
Get special offers on the latest news from Mageplaza.
Earn $10 in reward now!