What is a B2B website? 4 Factors Affect the B2B Website
The Most Popular Extension Builder for

Magento 2
With a big catalog of 224+ extensions for your online store
When designing an eCommerce website, it is necessary to keep in mind who your buyer is. Are you selling to a business or a consumer? If you already define business organizations as your target customer, it's time to start architecting a website which 100% serves for that purpose.
Because B2B sales cycles that happen between two organizations tend to be relatively long and including multiple interactions across multiple connected devices, the B2B website funnel obviously needs to be incorporated with special features to keep the customer engaged with brands for a long term.
If you want to optimize your sales via the B2B website, you need to understand what exactly it is and how to make the most of web elements to meet up with this business's explicit purpose.
In this article, we are going to break down exactly what you need to pay attention to when creating a high-performing and leading generating B2B website. Let's get started!
Table of content
What is a B2B website?
If you often read business publications or joy in professional forums online, you are likely to come across the term "B2B website". What does this mean? Simply, it can be identified as the website developed to selling products or services to business organizations, but retail consumers.
On the other hand, it is a specially designed marketing tool for selling online. Rather than just communicates a single message to one type of buyer, a B2B website can speak to different users ( teams of decision-makers) at different phases of their buying process, deliver value, build goodwill, obtain leads, educate prospects and convert sales.
There are several types of B2B website
Company website: This site is considered as round the clock mini trade exhibit, whose target audiences are other companies and their employee. Sometimes, it is thought of as an entrance to an exclusive extranet, available only to customers or registered users on the site.
Product supply and procurement exchanges: The site is managed by a purchasing agent, which can shop for supplies from vendors, request proposals, and sometimes bid to make an order at the desired price
Specialized or vertical industry portal: This kind of website offers a "sub-web" of information, product listing, discussion group, etc.
Brokering site: The sites function as an intermediary between providers and prospects who come to seek for specific service.
Information site: This site provides specialized information on behalf of producers of goods and services and their potential customer.
What factors affect B2B website designing?
Before you come up with a new site for B2B business, you should be aware of certain elements that exert their influence on your design decision. They are also the reason leading to the good quality of a B2B website that will be discussed later. For now, we want to present some of the most outstanding factors that you must take note of when building a website for a business.
Purchase journey
Unlike the B2C purchase process, a business-to-business buying journey is particularly complicated. There have multiple stages, including filling out a form, personal interactions, evaluations of proposals, approvals before the final purchase is made. In order for another company to purchase from us, they require as much information as possible to pass along to orders. Therefore, that triggers a requirement for the exclusive content and information on the site.
Psychological Influence
We all see that emotion is the main trigger leading to a purchasing decision, and branding is a critical factor in driving emotions. Literally, it means customers will buy the product from the brand that gives them special feeling like trendy or fashionable. That is true but in business-to-consumer world B2B purchases can be emotional but in different ways.
Risk aversion and fear are two stages of emotion that normally associated with B2B because they are afraid that any mirror mistake can affect their entire team or company. Consequently, one negative experience on the site can possibly ruin your business reputation, which also affects other client's decisions through reviews and testimonials.
Price
B2B service and products are more challenging to price upfront on a website, knowing that the cost is different from company to company based on the needs of clients to cater for a wide range of sizes and industries. We rarely see the price sectio for implementation, maintenance, or set-fees on the B2B website.
Teams of decision-makers
Behind an online user on a B2B website is a team of people who participate and follow a set of procedures. They do conduct research months before seeking a solution from you and then making a purchase if your product or service fits into their current system or workflow.
The critical quality of a B2B website
As mentioned in the previous section, purchase journey, psychological influence, price, and actual decision-makers directly affect the design of a B2B selling funnel. They are also leading reasons for the following qualities of a website selling products for a business.
Host lots of valuable content
For a B2B website, having a unique design is less important than a rich source of knowledge that can assist customers in the buying journey. Without content, B2B companies have no way of engaging and retaining the interest of potential prospects. On the other hand, because customers tend to look for as much information as possible, your design should be more focused around content and knowledge to make sure that customers stay informed through their whole purchasing journey.
On a B2B website, you should include multiple variations of information such as whitepapers, video for the explanation, testimonials, blogs, FAQs, webinar, demo, etc. to help users understand the problem that you are solving. There is a famous quote about marketing: "If you can describe a person's problem better than they can to themselves, they will implicitly feel you have the solution for their problem."
Include lots of calls-to-action (CTAs) for each stage of the buying process
Previously, CTA is rarely seen on the page, and customers had no choice but to speak to a salesman to find out more about a product, even they were not interested in buying. But today, prospects stay more proactive in conducting research, read content, and review to assess whether a business can solve their business issue.
Therefore, to engage website users earlier in the sales cycle and gain more information from them, a B2B website should incorporate a wide range of CTAs than a simple message, "Contact Us." B2B CTA's are supposed to include a little bit of everything: live chat, phone number, email address, or some types of personalized information.
Pricing
Even it is somehow complicated to be upfront about the price, you should be as forthcoming about shipping cost as you possibly can be by getting some types of pricing model up. Potential customers will be reluctant or find themselves dissuaded from doing business with you if they have no idea about the price. Therefore, even just a simple estimated pricing calculator implemented can result in more satisfied customers.
Have search engine optimized
SEO is fundamental and an ongoing practice on the top of priority if any business wants to be found online for specific search terms that customers put into the search box. Because B2B customers tend to do a lot of research online before contacting the service provider, then it is more important than ever to bring your brand close to the visitor's search box. Optimising your website is not only vital to ensure organic traffic but also increase brand awareness and business exposures.
Magento SEO Services
by Mageplaza
Let experienced professionals optimize your website's ranking
Learn more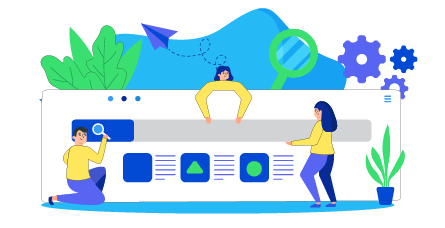 Beautify your website with a modern and appealing design
For B2B business, having an attractive web design can not be missed out on the requirement even it is overdriven by the need for fruitful content. Users still want to use an aesthetically pleasing website, one with flowing modules, fast web pages, clear text, and have a high level of consistency. If your site is modern, easy to use, and visually attractive, it can keep web visitors stay longer, which not only helps to maximize the chances for conversion but also revisits.
Be Responsive on the mobile devices
E-commerce users are now having more preference for mobile devices instead of the desktop. According to Google research in 2015, mobile search had exceeded desktop searches for the first time. And in 2018, the statistic by Smart Insight showed that website visits from mobile made up for 52% of all web traffic worldwide.
B2B websites need to achieve mobile responsiveness if they want to retain visitors. I bet that no one wants to have to enlarge a website's text by pinching just because it only works well on desktop.
Great examples of B2B website
Sprint | Quality Content
Sprint website is an excellent example of a desired B2B website, which provides a rich source of content and information. They recognize how effectively good content impacts on we design, move it forward and make it prominent within the landing page. Thanks to such a useful source of content, they have succeeded in capitalizing on many valuable business opportunities.
Zendesk | Customer Service
Zendesk has been considered one of the most successful B2B webpages. They have put customer support on the top of their value. Browning to this website, you can chat, talk to a live assistant while getting a fantastic experience at the tip of your fingers.
Asana | Properly positioned calls-to-action
Asana has done a good job opening the way they want to buy lots of CTAs. On their homepage, we can see a giant call-to-action waiting for the first fold, followed by an eye-catching animation of their products in action. All the useful CTAs have proved their effectiveness, converting many visitors to real consumers.
Blake Envelopes | Focus on the quality of products
For almost all B2B clients, finding out whether the product or service can satisfy their needs via product quality is one of the most pleasant experiences. Blake Envelops have done such a good job and deserved to ranks among the list of great B2B websites. This website has a vibrant, cheery feel and captures the user's consideration by featuring a variety of their high-quality product line.
Conclusion We have gone through such an exciting journey to get a comprehensive understanding of a B2B website and all elements related from influential factors, qualities of a good website, to outstanding examples among the top list. Building a B2B requires a high level of sophistication, time, and efforts, going beyond pixels and code.
With this blog, we hope that you can find more necessary information about the B2B website in a dynamic and competitive eCommerce platform. Furthermore, if you want to explore the world of E-solution for B2B e-commerce, it is time to get on board with us.
Find your B2B solutions for Magento 2

Sam is the CEO and Founder of Mageplaza, pursuing a simple and healthy lifestyle. He is a friend, a husband, and a father to two children. As a trainer and an aspiring influencer, he is also a big fan of sports and travel. Sam is exceptionally knowledgeable about e-commerce, especially Magento and Shopify, with 10 years of experience in the field.
Website Support
& Maintenance Services
Make sure your store is not only in good shape but also thriving with a professional team yet at an affordable price.
Get Started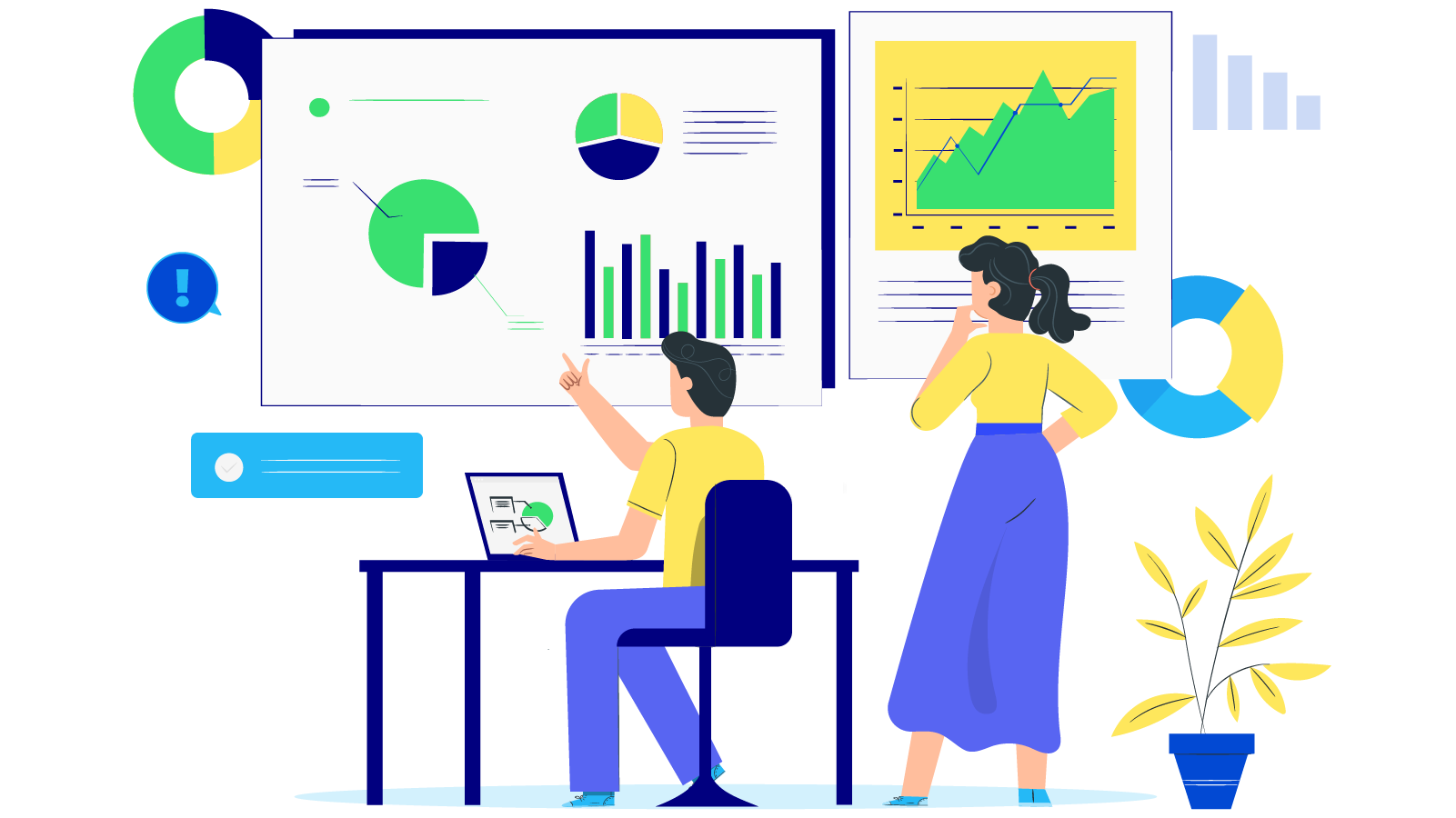 New Posts



Subscribe
Stay in the know
Get special offers on the latest news from Mageplaza.
Earn $10 in reward now!