What is B2B mobile marketing? 6 Tips to boost your campaigns!
The Most Popular Extension Builder for

Magento 2
With a big catalog of 224+ extensions for your online store
You might have heard that time spent on mobile devices surpasses time spent on desktops, but do you know that 72% of mobile users say it is essential to them that websites are mobile-friendly?
In reality, we are right now living in a mobile-first world. Take a look at people around you, while you are waiting at a bus stop, a train station, or walking down the street, and you will see that they are tied to their mobile devices. And the usage of mobile is no longer limited to personal uses; we are approaching business transactions on mobile devices as well. The first thing many people do every morning is waking up with their phone in hand, checking emails, the weather, the latest news, and their business progress, and many end their days in the same way.
As more and more platforms are designed from a mobile-first perspective, the way people interact with the platforms is undergoing a transformation. This requires a new and unique strategy to help businesses understand and adapt to the new reality. As a result, this mobile marketing guide is designed to provide B2B companies with a comprehensive plan to make your campaign be a success through helpful and practical tips below.
Ready to go mobile? Let's get started!
B2B Solution Infosheet for Magento 2
An all-in-one solution to increase conversion rate and boost sales for B2B business
Download PDF
Table Of Contents
What is B2B mobile marketing?
Firstly, for those who are still confused about what B2B and mobile marketing exactly mean, this article will spend a sufficient room to explain these concepts.
B2B or B to B is a common abbreviation for the term "business-to-business," which is a transaction between businesses, such as a manufacturer and a wholesaler, or a wholesaler and a retailer. It is different from B2C, which involves a relationship between a company and individual customers, or B2G - an alliance between business and government.
Mobile marketing is defined by Marketo as "a multi-channel, digital marketing strategy aimed at reaching a target audience on their smartphones, tablets, and/or other mobile devices, via websites, email, SMS (Short Message Services) and MMS (Multimedia Messaging Services), social media, and apps," Effective mobile advertising means understanding your mobile audience, creating content with mobile platforms in mind and making strategic use of different channels like SMS/MMS and mobile apps.
In the B2B marketplace, mobile is moving fast. Some companies have already hit the road to work from a mobile-first perspective, recognizing the importance of this channel. In fact, 90% of marketers say mobile produces a better ROI (Return on Investment) in some ways.
Large brands are also starting to design platforms with mobile-first usage in mind. Take Domino's mobile website as a typical example. It is all about making it super easy for you to complete your online order. Domino's does this by focusing on its "call-to-action" buttons (especially "order now"), making them large and red, so it is not hard for customers to miss. They even have a mobile ordering bot (called Dom) that you can use to place your order for you.
6 Useful tips for B2B mobile marketing
1. Make your website mobile-friendly
When potential customers are exploring your website, it is essential to accommodate your content to fit various mobile devices such as cell phones or tablets. If your site gets trouble in adapting to a particular device, your lack of responsiveness will drive away more prospective visitors than you think. If that doesn't convince you, maybe this will, according to a study by Annalect, which surveyed 500 smartphone-owning millennials, 55% of them expect your business to have mobile-friendly websites or apps.
Question: "Please select the statement(s) that you feel best reflect(s) your expectations of how brands (tech or non-tech) use technology"
For search engines, mobile-compatibility indicates that:
Content fits on the screen without side-to-side zooming or scrolling

Content loads quickly

Site returns no mobile-specific errors.
A great way to approach a mobile-friendly website is to leverage a responsive web design. Responsive web design allows you to build and maintain a single website that works well on all types of devices. You can optimize content and design elements to automatically resize to fit the screen no matter how large or small, by utilizing flexible images and fluid grids. This enables images to enlarge or shrink if necessary, providing all visitors with a consistent experience on all screen sizes.
While creating a responsive web layout is an efficient way to follow, it is not that simple! It requires a web development team with a set of special skills, a content management system, and of course, investment in time and money. However, this investment will pay dividends over time!
After testing and running, you can use a free mobile-friendliness tool provided by Google, to check whether your web page is mobile-compatible or not and how to improve your site.
2. Leverage mobile email marketing
A robust mobile marketing strategy is vital in order to achieve success in the inbox. Why? Because the Adobe Email Use 2017 - US report recorded that 81% of people using their smartphone for reading emails.
B2B customers and prospects are using mobile more frequently than ever, so it is wise to approach them through the channel they use the most. Don't waste your time on designing a fancy email template with complicated contents. In fact, for emails to render well on mobile devices, the simpler, the better. Here are some useful tips to focus on when designing and putting together a strategy for your email marketing initiatives:
Keep the design clean and straightforward: design an eye-catching single-column layout. Use white space to make readers easy to read and color to emphasize what is important, such as calls to action. The more optimized elements in the design are, the more chances customers engage in. You can use premade templates supported by service providers to customize to fit your needs easily.

Share content in an easy-to-understand and scannable way: You only have a few seconds to make the first impression, therefore, break up your content with attractive headlines, and use bullets to grab readers' attention.

Include a clear call-to-action (CTA): Your email should focus on one CTA that has a clear message for customers to click. Some CTA examples are: Buy now, Click here, Learn more…
3. Promote visual content and videos
To draw your customers' attention via B2B mobile marketing strategies, you need to adopt an engaging method of advertising your business via graphics and videos. All-text-without-visuals is a thing of the past, so for your mobile marketing campaigns to stay relevant to the times and your audience's ever-changing needs, beef them up with the right mix of text and visuals.
Images, videos, and other visuals are processed in the long-term memory, while words are stored in the short-term memory. When people read text-based information, only 10% of information gets retained, but this number can reach up to 65% if a picture is added together with written content.
Besides, live video streaming has also become a hot trend recently and is frequently used on social media platforms, such as Facebook and Instagram. According to Streamingmedia, live video is growing fast with an increase of 93%, and an average viewing time of 26.4 minutes per session. Nowadays, you can create really attractive videos with a simple mobile device at very low or even no cost.
4. Stick with social media
From the result of a survey of Buffer, 73% of marketers believe social media marketing has been "somewhat effective" or "very effective" for their business.
Consumers spend a lot of time viewing social networks, and they do it more on their phone than any medium. For brands, this is an essential realization, because social media is no longer a desktop marketing channel, but a full-fledged mobile marketing channel. Savvy marketers are targeting social media users, and strategies need to be designed in an effective way.
5. Enhance brand value with apps
An app is a common term for a software application, which is frequently used in reference to a mobile app or a small piece of software that runs on a website. By developing mobile apps, B2B businesses can:
Take control of customers' information and their activities

Share information regarding upcoming events or deals to their customers

Deliver latest software updates

Encourage industry-wide networking

Improve brand awareness and highlight their value proposition.
Adding a mobile app also encourages user engagement in order to build relationships, loyalty, and of course, drive conversions. The creation of apps should be straightforward and easy for you to mobilize your business processes. To save your time, many companies create app toolkits that are tailored for your specific marketing and business strategy. Search the web for a packaged solution before you create something custom for your company.
6. Guarantee individual privacy
Mobile device users are seriously concerned with privacy. Once they suspect that your business is less than 100% secure, they will not stick around.
First, make sure that you understand the privacy regulations for both your industry and the geographic locations you serve. For instance, if you are running a business in the European Union, you have to be familiar with the EU General Data Protection Regulation (GDPR), which aims primarily to give control to individuals over their personal data inside and outside the EU and EEA (European Economic Area).
Once you get comprehensive knowledge about regulatory requirements, work with your IT team to make sure that all your customers' information is protected, secure, and private. Use this information to develop your own mobile privacy policy and make it available on your website, within your mobile app, and anywhere people share information with you via mobile devices.
The bottom line
Long gone are the days of spam emails, banner advertising, PPC ads, or any other traditional marketing strategies. As today's people are smarter than you think, they can have all the information they need just right in their palms. Any attempt to manipulate people's minds will boomerang. However, you can persuade your customers by identifying their needs and providing them with useful solutions.
Mobile marketing is not a fad that will go away any time soon. So, optimizing your mobile marketing strategy will give your brand an edge over your competitors. Don't wait any longer - go mobile right now!
Haley is a content creator at Mageplaza. When not working, she spends time on travel adventures, books, and food tasting. As growing up, she wants to read, learn, and experience more things to adapt herself to this ever-changing world.
Website Support
& Maintenance Services
Make sure your store is not only in good shape but also thriving with a professional team yet at an affordable price.
Get Started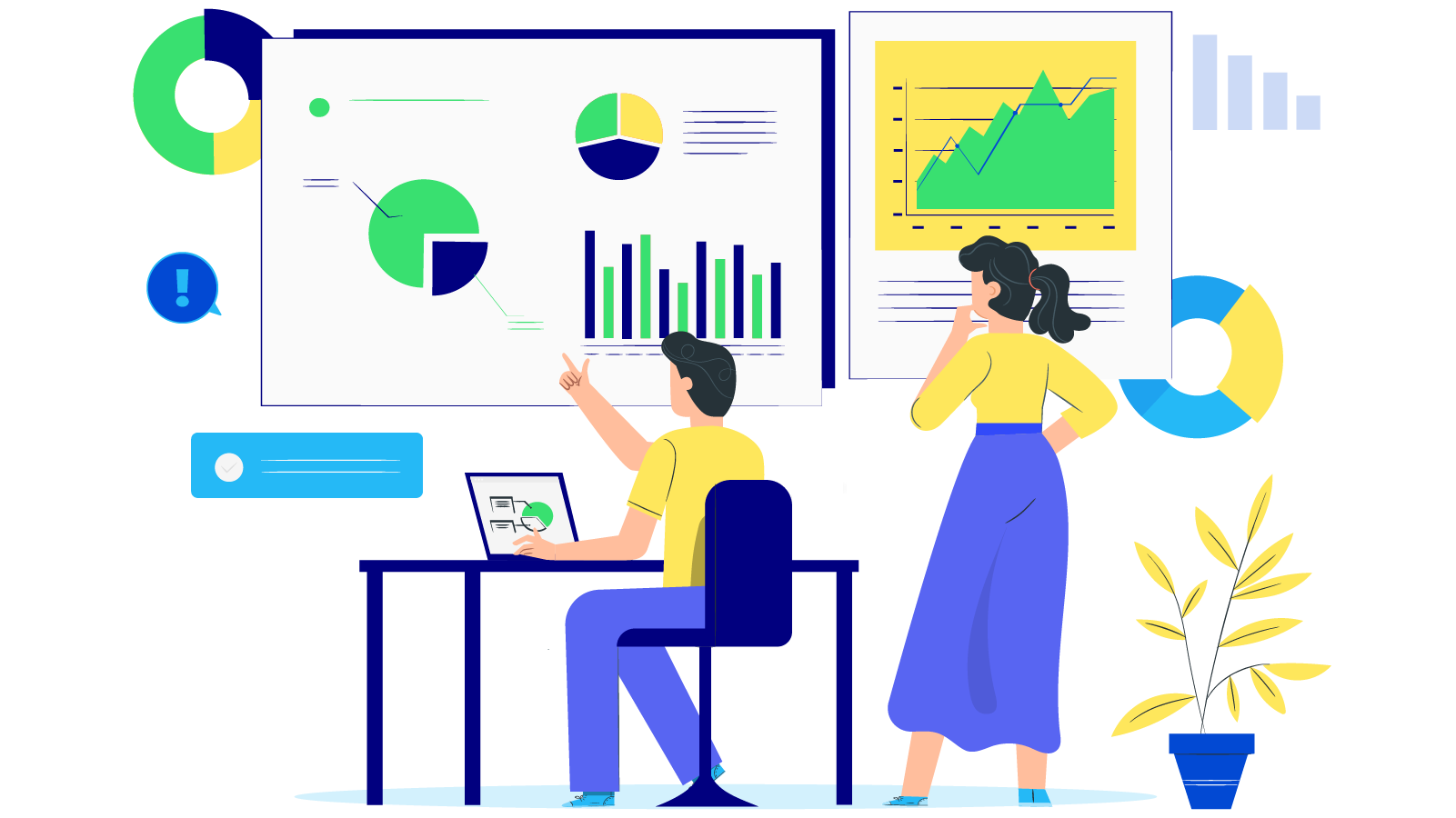 New Posts



Subscribe
Stay in the know
Get special offers on the latest news from Mageplaza.
Earn $10 in reward now!