Avoiding amateur mistakes is the key of digital marketing
The Most Popular Extension Builder for

Magento 2
With a big catalog of 234+ extensions for your online store
Digital marketing trends seem to be the way to go these days. And why shouldn't that be the case? With the entire world, along with the consumer base shifting to the online world, it is the best place to make sure your business flourishes enough to knock back the competition. Now, to help you out with this newer trick when it comes to the digital advertising campaign, there are several tools.
However, there is one thing that you need to keep in mind. This is the fact that even with the use of tools and expert help, there are certain gaps for the advertisement campaign that are unavoidable. Since mistakes are inevitable, there are a few tricks and tips from experts at BigDropInc that you need to keep in mind to avoid these costly errors.
The following post is all about the key mistakes to avoid while using digital tools for online advertisement campaigns and branding.
Table of Contents
Define your target audience
The first vital mistake that you need to avoid is not defining the target audience. For any digital marketing campaign to be called a success and work, the very first thing you need to do is identify the target audience.
You need all the essential information regarding the buyer profiles, demographics, and buyer persona. This will allow you to figure out the target audience and then customize a campaign that works. You need to keep in mind the customer preferences as well as motivations and the objections.
How much does the target audience matter?
Let us start by explaining why the target audience matters so much. Without defining the target audience appropriately, you will never be able to make any profit. This is because if you end up targeting an audience base that has no interest in your services, you will never see any sales.
Keep in mind that specific targeting is paramount, and this is the only trick that most of the successful business ventures and conglomerates are so successful at designing. Use your influence but do it wisely, especially after targeting a specific demographic where your products and services are in demand.
Mistakes to avoid while going for SEO
SEO or Search Engine Optimization is one of the more popular tools when it comes to specific audience targeting. But, here too, there are mistakes that you need to avoid. Let us have a look at a few.
1. Overuse of keywords
Keywords allow your domain to rank accordingly or higher at the SERPs. This begs the question of whether keyword stuffing is the right way to go. Because more is better, right? No, it is wrong! The pre-requisite for a higher ranking at the SERPs requires you to use keywords sparingly while maintaining the natural flow.
2. About paid back-links
Back-links should be organic and always link to high-quality and authority content. Therefore, our expert advice to you is to avoid using paid back-links.
3. About the meta-data
As stated in the earlier section about avoiding keyword stuffing, the case is similar with the meta-data as well. Make sure that the meta-data is more like a message instead of a keyword-heavy theme.
Tools that you should be using
Keep in mind that there are various tools that you can use complementing the advancement in science and technology all around the world.
Voice search
Keep in mind that the popularity of various digital assistants, as well as AI tools like voice search and others, are on the rise all around the world. Around half of the entire internet, the population has come around to using voice searches for various services and products. The idea is to understand that keyword searches and voice searches differ by a lot.
So, instead of the standard keyword related searches, provide for long-tail keywords as well as a conversational tone while designing for voice and AI-driven searches.
About the content
Your content should be informative, engaging, and relevant to the user base. Keep in mind that this is a contributing factor for the UX of the site, which brings us to the following point.
The UX or the user experience
The user experience or UX is one of the critical aspects of SEO, and you should never neglect it. It starts with small things like the language and the information of the content. After you have made your content audience-centric, there are other aspects of the website that you must concentrate on.
This includes making your site loading time slower, which requires optimization of images and larger files like audio, podcasts, and video files. UX can also be improved by making your site mobile friendly. You never know what platform the consumers will use to search for your product and services.
So, make sure that your website can be accessed through various search engines as well as platforms.
Optimize all channels for increasing the out-reach
Now that you have created your campaign, you should look into expanding your horizons and reach the target audience all across the globe. A failure to do so is another crucial amateur mistake that you must avoid.
The very first thing that you need to understand is the fact that by channels, we mean the entire lot, which includes web, social media, events as well as the paid media outlets.
You sould keep in mind that each channel has its own sets of advantages and drawbacks, and therefore it is essential to use all of them to maximize the potential out-reach of your campaign.
Integrate all your efforts
Most digital marketers, with their attempt to maximize the profit from every tool available, end up making a common mistake. This is the error of not integrating all the efforts under one roof.
Keep in mind that the publishing of the landing page, the e-mail campaigns, and the social media campaigns should ideally start from the same day. If not, you run the risk of confusing your customer base.
Keep in mind that it is about maintaining consistency with the published materials all across your platforms, starting from the email push to the social media campaigns.
The more you reiterate the message, the more is the belief of the customer in your campaign. This signifies your firm's motivation to serve and provide the best efforts.
About the website
A website is a vital tool when it comes to increasing profits. This is the place to make the consumer base aware of your presence, services, and offers.
So, you need a highly modern and optimized website. Keep in mind that if your website is anything short of stellar, then you will lose customers. The first impression counts, and your website is your face in front of millions of viewers globally.
Understand that handheld devices, phones, and tablets are the king when it comes to content and service searches. Therefore, optimizing your site for lower resolution devices so that your content is easily accessible everywhere is exceptionally crucial.
The site also needs to look modern and should be extremely easy to navigate. Provide search options within sight and also arrange for assistance features to reach across every demographic.
Keep in mind the following international standards when it comes to designing a website.
Avoid the use of side menus completely
Use a top navigation scheme for every page
Avoid using the box design for the layout
Use up-to-date images and keep the content razor sharp in terms of information
Make sure that the font used is legible and yet interesting enough
Always provide indicators for in-page functions, navigation menus, and button color change when clicked
The personalized campaign
These days personalized campaigns are the way to go. Using tools to build up a portfolio for users so that you can send customized offers and benefits is something you should look to implement straightway, which brings us to the next point.
Segment the email list
This will allow you to tailor messages to users according to their wishes and preference. Once you have set up tools to collect the information about user personas, you can get around to segmenting consumers based on what you know.
Tools can allow you to score leads
When a user shows interest in a product, additional tools can allow you to push additional messages about related products, follow-up offers, and other associated products. This scoring will enable you to understand customer interaction with your products and campaign.
Social media interactions
The use of bots for social media replies and posts is a useful way to save on time. But if you are looking to build an image and a brand, be on social media.
Answer prompt and take care of your customer grievances and inputs. This will allow you to humanize your brand and create a better profile compared to your "bot" using the competition.
All this plus the practice of being able to learn from your mistakes will allow you to develop a better campaign. All the best!
Magento Support
& Maintenance Services
Make sure your M2 store is not only in good shape but also thriving with a professional team yet at an affordable price.
Get Started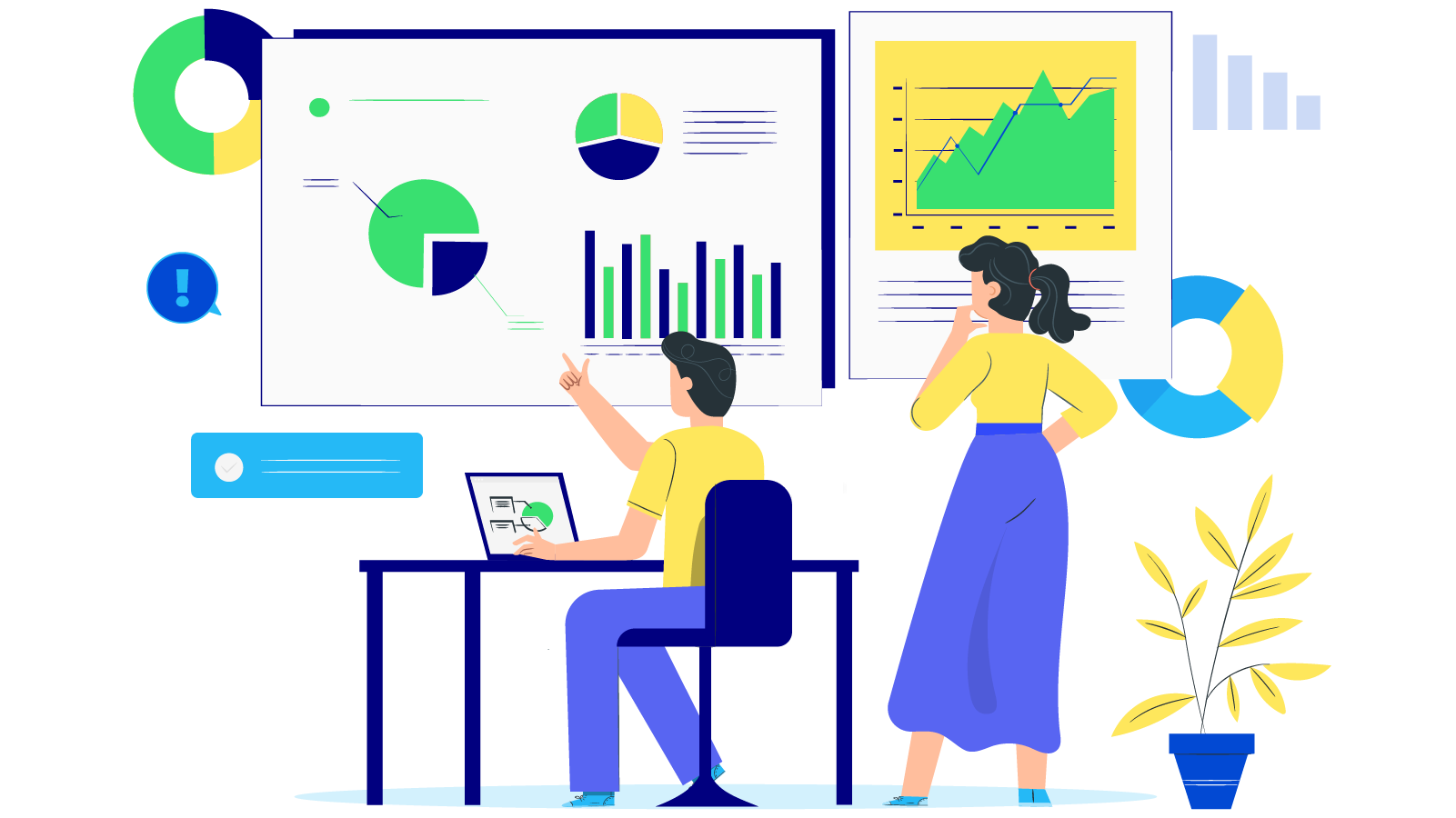 New Posts


Subscribe
Stay in the know
Get special offers on the latest news from Mageplaza.
Earn $10 in reward now!