All you must know about Magento 2 Backorder
The Most Popular Extension Builder for

Magento 2
With a big catalog of 224+ extensions for your online store
Have you ever been in a situation where you want to buy something, but all you encounter is an "out of stock" notification on the store's website? Well, it is such an uncomfortable shopping experience, right? Commonly, in that case, people will tend to immediately turn away and find another website to continue their orders. Obviously, the first website lost its potential customers, not only at that time but even in future purchases. This circumstance usually happens in businesses with ineffective inventory management to meet customer demands, leading to a significant loss of potential clients.
That's where Magento 2 backorder (or backorder Magento 2) plays as an ideal solution to maintain customer satisfaction and capitalize on potential sales even when products are not immediately available. However, like any feature, it comes with its advantages and disadvantages. In this article, we will delve into the must-know pros and cons of backorders in Magento 2, some techniques to succeed in it, and how to set up it in different situations.
Let's start!
Table of Contents
What is Magento 2 Backorder?
First of all, it is essential to understand what a backorder means. A backorder occurs when a customer orders a product that is temporarily out of stock or not yet available. Instead of canceling the order, the customer is informed that the item will be shipped once it becomes available again. This allows businesses to maintain customer satisfaction and secure future sales.
Backorder in eCommerce Industry
Backorders has become an integral part of the eCommerce industry. They enable online stores to streamline their inventory management processes and maintain customer loyalty. Instead of turning away potential customers when products are temporarily unavailable, backorders offer an opportunity to fulfill their orders once stock is replenished. However, it is essential to carefully consider the pros and cons of implementing backorders in your Magento 2 store.
Backorder in Magento 2
Magento 2 provides native support for backorders, making it easier for online merchants to handle out-of-stock scenarios. With Magento 2, you have the flexibility to enable or disable backorders on a global or product-specific level. This level of control allows you to tailor the backorder feature to your specific business needs. How to distinguish Backorder and Preorder? While backorders and preorders may sound similar, and many customers misunderstand they have the same meaning, there is a distinct difference between the two. Particularly, backorders are placed for products that were previously in stock but are currently out of stock. Preorders, on the other hand, are for products that are not yet available for purchase but will be there in the future. Both features can be beneficial for businesses, but it is important to differentiate between them and set the appropriate expectations for your customers.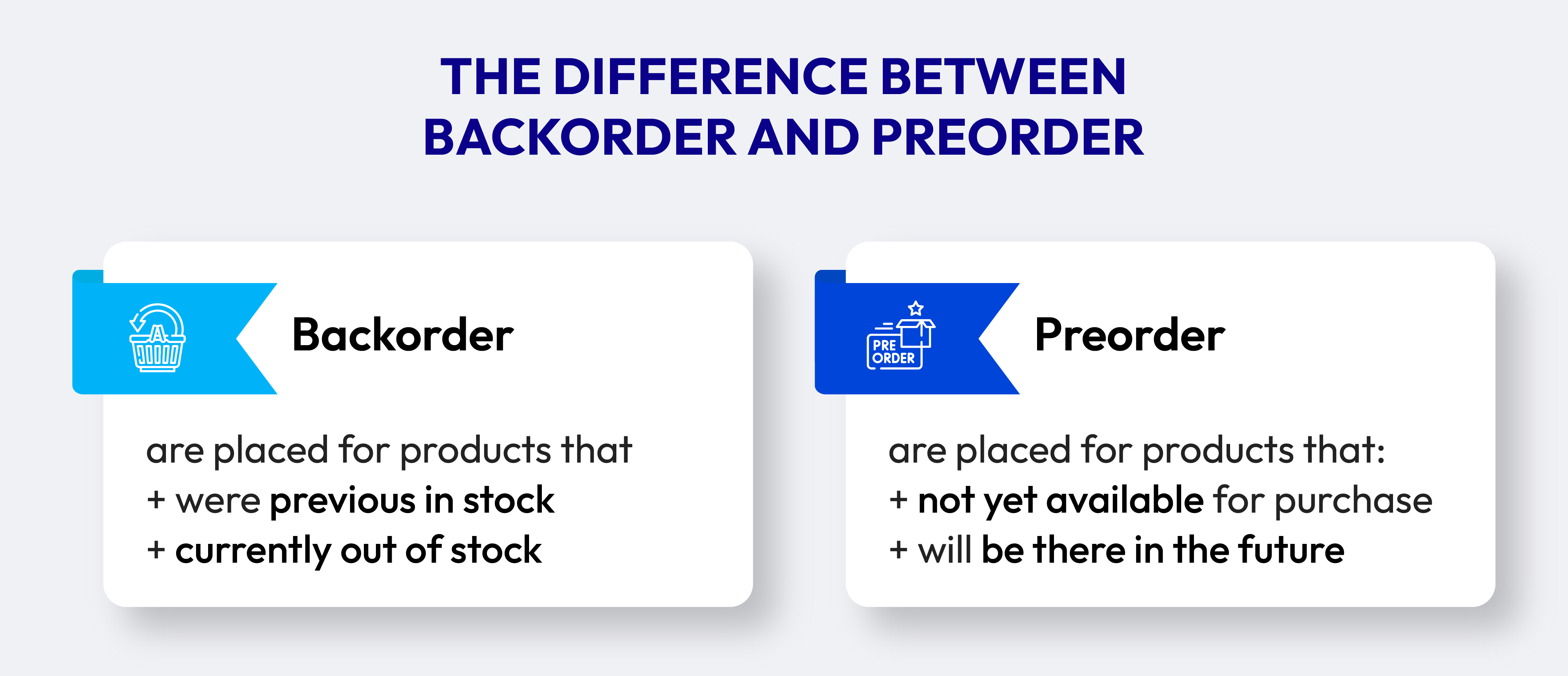 Pros and Cons of Magento 2 Backorder
Like any business strategy, backorder Magento 2 comes with its own set of strengths and weaknesses. It is important to carefully consider these pros and cons to determine whether it aligns with your business goals and customer expectations.
Advantages of Backorder in Magento 2
Increase sales significantly
One of the significant advantages of implementing backorder Magento 2 is the ability to accept orders for products that are not currently out of stock. This feature ensures that potential customers are not turned away and can still place orders for desired items, even if the inventory is temporarily unavailable. By providing this option, businesses can capture sale opportunities that would have otherwise been lost.
Enhance customer satisfaction
By allowing backorders, businesses can demonstrate their commitment to fulfilling customer needs. Customers appreciate transparency and the ability to secure products, even if they are temporarily out of stock. This can help enhance customer satisfaction and build trust in the brand.
Improve customer loyalty
When customers have the option to place backorders instead of searching for alternative products or suppliers, they are more likely to remain loyal to the business. This helps maintain long-term customer relationships and reduces the risk of losing customers to competitors.
Manage orders effectively
Backorders in Magento 2 are integrated into the order management system, making it easier to track and fulfill orders. Businesses can efficiently manage backorders, prioritize fulfillment based on stock availability, and keep customers informed about the status of their orders. Particularly, Magento 2 Backorder also provides a notification system for businesses to alert customers about the availability status of specific products. When a customer places an order for an out-of-stock item, they are notified that it is a backorder indicating that the item will be shipped to them once it becomes available again.
Optimize your stock/ inventory
Backorders provide valuable insights into customer demand. By tracking the frequency and quantity of backorders, store owners can gather data on popular items and understand which products are in high demand to adjust their inventory management strategies accordingly. This helps optimize inventory levels, reduce overstock, and minimize the risk of stockouts in the future.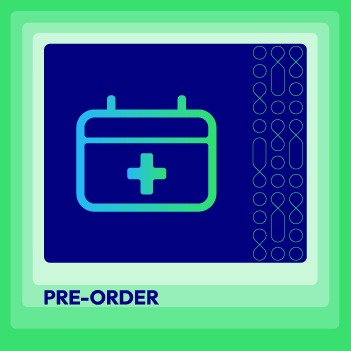 Boost sales and satisfy customers by offering pre-order options on Magento 2 store.
Check it out!
Disadvantages of Backorder in Magento 2
Besides the huge benefits that Magento 2 backorder brings, there are also some undeniable drawbacks of this feature. Let's look at three default options Magento 2 offers to see the problem:
No Backorders: When a product's stock reaches 0 (zero), customers cannot add it to their cart or place an order until the item is back in stock.
Allow Qty Below 0: The system will accept orders even when the quantity is below zero. However, it doesn't provide explicit information to customers about the unavailability of the item during the ordering process.
Allow Qty Below 0 and Notify Customer: This option enables customers to place backorders and also notifies them about the product's unavailability during the ordering process. When the stock reaches zero, customers are informed that the item is out of stock and will be placed on backorder. No matter which options you select, the backorders Magento 2 default has the downside that store owners cannot limit how many items buyers can request as backorders. The only way you can choose is the No Backorders option; of course, no backorder can be ordered.

Tips For Effectively Improving Magento 2 Backorder

Beside strengths and weaknesses, we also want to explore tips and strategies to enhance the effectiveness of Magento 2 backorders. Here are some advice for online store owners:

Choose a suitable option for Backorder: As we mentioned above, Magento offers 3 default options: No Backorders, Allow Qty Below 0, and Allow Qty Below 0 and Notify Customer. When selecting an option, you should consider factors such as the nature of your business, customer preferences, and inventory management capabilities. Only when choosing the appropriate backorder option you can strike a balance between inventory control, customer satisfaction, and sale optimization on your Magento 2 store.
Give your customers clear communication: Ensure that your customers are aware of the backorder options and their availability. Do not forget clearly display the backorder status on product pages, shopping carts, and checkout pages. Besides, you can persuade your online buyers to place a backorder by providing information about expected restocking dates, estimated delivery times, and any special conditions associated with backorder items.
Implement an automated email notification system: This is a practical method for online store owners to keep customers informed about the status of their backordered items. There are 3 times you need to consider, so send notification emails: when the item is back in stock when it is shipped, and when it has any changes.
Provide enthusiastic customer support: Timely and enthusiastic support will be the key factor to decide the success of a backorder. You should have as many as available channels of communication, such as live chat, email, and phone support. By this way, you can promptly respond to customer inquiries, provide updates on backorder status, and resolve any issues or concerns that may arise.
Regularly analyze data and optimize: The data should include sales performance, customer feedback, and also other order fulfillment metrics. This information can help store owners to identify areas for improvement and optimize the backorder process. In addition, it is also advantageous in adjusting inventory and customer support.

How to Set Up Magento Backorders Globally

Setting up Magento 2 Backorder globally means it will be available for all products in your store catalog. And here are easy steps to configure this feature:

Log into your Magento 2 admin panel.
Navigate to Store -> Configuration-> Catalog -> Inventory -> Product Stock Options
Under the Product Stock Options tab, locate the Backorders field and choose the desired option (No Backorders, Allow Qty Below 0, Allow Qty Below 0, and Notify Customer).
Define the total of backorders that can be placed by filling in the Out-of-Stock Threshold field.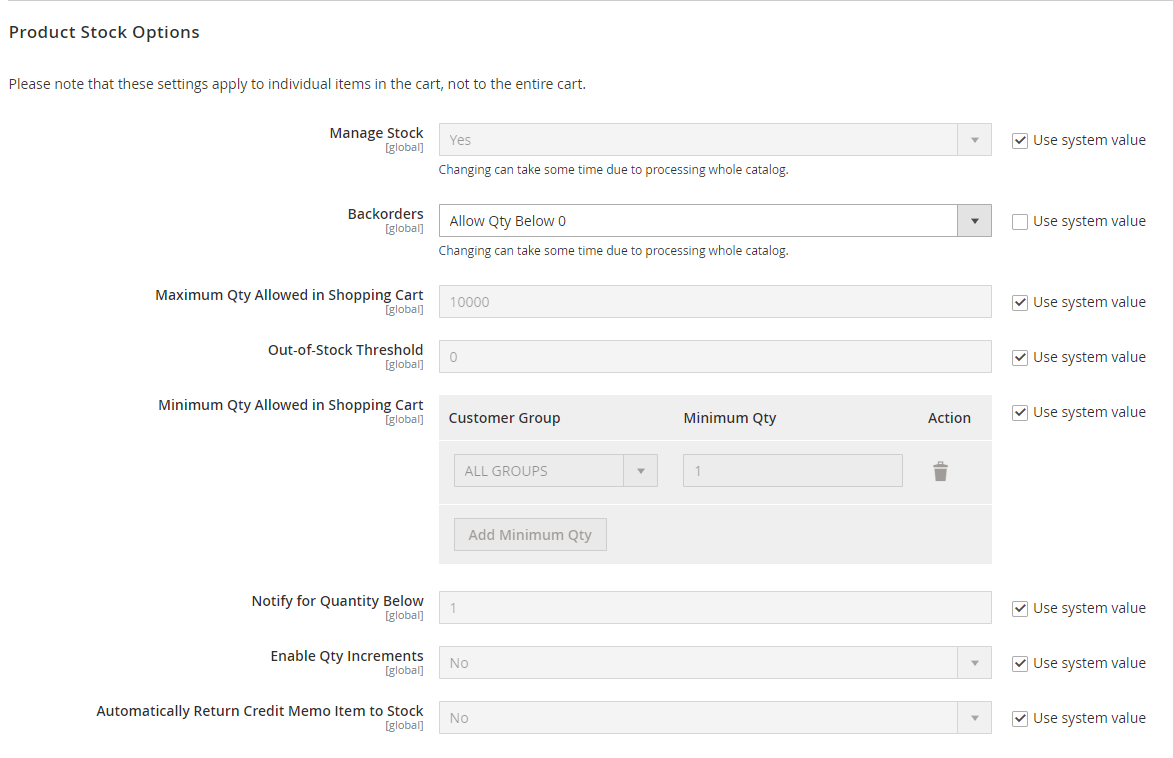 Finally, do not forget Save Config. That is how you can set up Magento 2 Backorder globally.

Conclusion

In a nutshell, Magento 2 backorder can be a valuable tool for eCommerce businesses to maintain customer satisfaction and maximize sales opportunities. However, it is crucial to weigh its advantages and disadvantages carefully. By considering the pros and cons and some tips discussed in this article and understanding how to set up backorders in Magento 2, you can make informed decisions that align with your business goals.
Please contact us or write down in the comment box if you have any questions. Mageplaza is always here to listen and solve any problem!
Thank you for your time!
Website Support
& Maintenance Services
Make sure your store is not only in good shape but also thriving with a professional team yet at an affordable price.
Get Started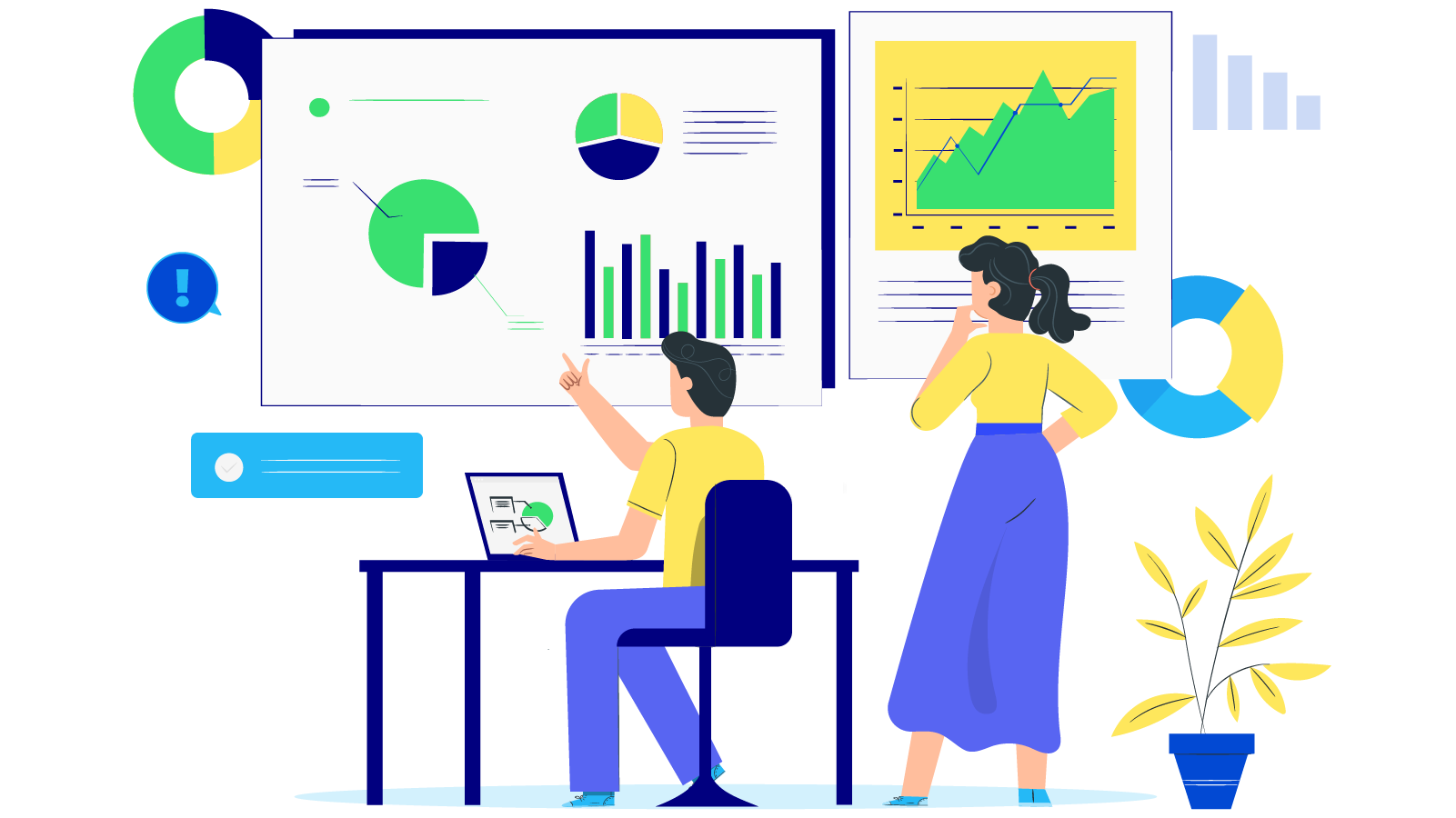 New Posts



People also searched for
magento 2 backorder

magento backorder
backorder magento 2

backorders magento 2
pros and cons of magento backorder
2.2.x, 2.3.x, 2.4.x
Subscribe
Stay in the know
Get special offers on the latest news from Mageplaza.
Earn $10 in reward now!