8 AI Applications That Boost Digital Marketing Results
Technology continues to transform digital marketing. There's Web 3.0, which is seen to enhance the user experience by providing better search results. There's virtual reality and augmented reality, offering immersive experiences of products or services to customers.
And then there's artificial intelligence (AI), which automates (among other capabilities) an increasing number of processes, from data collection to customer interactions.
How Does Digital Marketing Use AI?
Marketers are bracing for next year's challenges, with artificial intelligence (along with machine learning and third-party cookie depreciation) as one of the most anticipated changes, especially in search engine optimization. Some 18% of respondents from a Search Engine Journal survey place machine learning and AI above Google updates as the most significant shift in the industry and above Core Web Vitals as an emergent factor.
Most marketers use AI in chatbots. Many marketing professionals have even begun to adopt the technology. Twenty-eight percent of businesses use AI across their marketing efforts, and 31% have just implemented the technology this year.
AI is not only effective in handling customer interactions and communications, but it also excels in driving data-based decisions. This is thanks to its ability to process enormous volumes of information, learn, solve problems, plan, and recognize speech through AI-powered systems and devices. And this process is called data annotation.
Among this technology's capabilities are:
Sales forecasting
Social media data
Pattern prediction or anomaly detection
Product recommendations
Visual search
Voice recognition
Data filtering and generation
Consumer segmentation
Dynamic pricing
Multiplying Marketing Results with AI
Because marketing has much to do with understanding customers, from identifying demographics to learning buying behavior to match their needs with what you offer, AI provides the most value out of recent innovations.
A McKinsey international report has found as much, showing 400 cases across 19 industries where AI contributed well to marketing initiatives. The global report shares that AI techniques are valuable for managing customers and delivering personalized marketing. Although AI significantly impacts different industries, customer-facing businesses benefit the most. If, for instance, you're looking to expand your eCommerce brand, the collaborative filtering capabilities of AI will allow you to recommend products based on customer data.
So, which AI apps will help you do more with your marketing efforts?
1. Data Analysis
One of the worst developments to hear about your business is shrinking revenue. A substantial loss of customers would mean cutting staff and resources, which always cripples operations and burdens a workforce that's strained to do more with less.
Instead of the usual budget reduction, invest in analytics. The data analysis capabilities of artificial intelligence can prevent your business from resorting to a knee-jerk reaction. The Economist did when it adopted AI-driven programmatic advertising.
Through AI, The Economist was able to gather data and analyze customers in detail. Its data analysis allowed the finance publication to segment audiences, identifying reluctant readers; it learned specific reading preferences and habits, enabling The Economist to approach prospects online better.
As a result, The Economist turned around its dwindling readership, attracted 3.6 million new readers, and saw a campaign ROI of 10:1. Here are 3 data analysis applications and tools that you might find helpful.
Moveo.ai
Moveo.ai is a conversational AI platform that provides businesses with the tools to build and deploy AI-powered chatbots and virtual assistants. The platform offers a drag-and-drop interface for designing conversational flows and a natural language processing engine for understanding and processing user inputs.
This tool also provides a set of pre-built integrations for popular messaging platforms, such as Facebook Messenger, Slack, and WhatsApp, making it easy to deploy chatbots to reach customers where they are. The platform uses machine learning algorithms to improve the accuracy of the chatbots over time and provides analytics and reporting tools to track performance and user interactions.
The goal of Moveo.ai is to provide businesses with an easy-to-use platform for building and deploying conversational AI solutions to improve customer experience, increase efficiency, and drive business results.
Lityx
Lityx is a machine learning platform that provides tools for building and deploying predictive models. The platform offers a drag-and-drop interface for data preparation, model building, and deployment, making it easy for users with little or no machine-learning experience to get started.
The tool also provides advanced features for experienced data scientists, including using custom R or Python scripts for model building and integrating with other machine learning libraries and frameworks. The platform supports a wide range of machine learning algorithms, including linear regression, decision trees, random forests, gradient boosting, and deep learning.
Lityx aims to provide a comprehensive and user-friendly platform for building and deploying predictive models so that businesses can gain insights from their data and make informed decisions.
Heap
Heap is a cloud-based customer analytics tool that provides real-time insights into customer behavior. It allows businesses to track, analyze and visualize how users interact with their products and services.
With Heap, businesses can collect and process large amounts of data, including clicks, taps, page views, and other user interactions, to gain deeper insights into customer behavior. The tool offers an intuitive visual interface for exploring data, making it easy for non-technical users to gain insights from their data.
2. Chatbots
Who hasn't experienced chatbot-powered shopping these days?
Most retail and eCommerce brands now use chatbots. Chatbots use AI with natural language processing (NLP) to simulate customer conversations using text or speech. NLP is a branch of AI that uses computer science to process how people write and talk, translating these communications so that computers understand them better.
Businesses use chatbots for sales and marketing by:
Getting better customer insights
Improving user engagement
Personalizing user experience
Qualifying leads and moving them through the sales funnel
Selling products or services
So chatbots aren't just on a website to simulate a conversation with your customers. This AI-driven technology establishes and connects with visitors or customers, making them valuable sales and marketing tools.
Here are some of the leading chatbots in the market:
AIGo - offering a conversational AI platform for enterprises.
Atlassian - creator of popular collaboration tools, including the chatbot Stride.
Bold360 - providing AI-powered customer engagement solutions for businesses.
Drift - a conversational marketing and sales platform that connects businesses with potential customers via chat.
H2O.ai - a provider of AI-powered solutions for businesses, including its chatbot H2O.ai Driverless AI.
IBM Watson - a leader in AI technology and chatbots, offering a suite of AI solutions for businesses, including its Watson Assistant chatbot.
MobileMonkey - a chatbot platform for Facebook Messenger- offers businesses a way to engage with customers.
Tidio - A top-rated platform for small and medium businesses to grow sales through outstanding customer service. solutions out there like Tidio help turn visitors into paying customers.
3. Email Marketing
Marketers find email to be an effective marketing tactic. According to a Hubspot report, the ROI from email marketing is $36 for every $1 spent. Toward the end of 2023, revenue from email marketing is expected to reach $11 billion.
But this tactic can be an exhaustive process because you must go through volumes of data and ensure your efforts are targeted to the right prospects. AI-powered email marketing not only analyzes data and segments prospects, but it can also personalize email campaigns and automate tasks.
Through AI, you'll be able to create email campaigns and deliver them to the right people; ones who are likelier than others to open and engage with your emails.
Some examples of email marketing apps that use AI are:
Phrasee, which creates and optimizes subject lines to improve open, click-through, and conversion rates.
Optimal, which adjusts the content, timing, and personalization of emails according to monitored behavior.
Lead Gnome, which automates replies and syncs with your customer relationship management tool (e.g., Oracle, Hubspot, Marketo), gathering critical sales intelligence.
Seventh Sense, which determines when prospects open and engage with emails, sending them accordingly.
4. Content Strategy
Most people think it's easy to create content, easy enough to generate multiple articles and visually driven pieces as fast and as many as possible. In reality, it's not.
Although AI is unlikely to replace human thought and insights, it can lighten the load and take out the guesswork for content marketers. Content strategy apps combine AI and machine learning to learn what people are looking up, matching those with your content creation and building a strategy designed to attract consumer interest and traffic. So AI not only enables you or your teams to scale up content creation and helps you deliver a strategy that will have the most impact.
Some AI-powered content strategy tools come from
MarketMuse – with SEO recommendations and insights that drive content marketing plans
BrightEdge – features content creation and performance measurements, building a content strategy aimed at building traffic and engagement
Hubspot – offers suggestions on topic clusters based on relevance and competition, creating content strategies efficiently
5. Content Creation
Some AI-powered tools not only create strategies for content; they also generate optimized content. This approach may be better suited for eCommerce brands that must produce and update hundreds of product pages. Even the most productive content creators have a limit to what they can write in a day.
Although many content creation tools help to scale production, only rely on them for some of your content creation. Some discussion has been brewing over AI-generated content. It may be efficient, but it may be a better way to go.
For starters, Google deems auto-generated content as spam. The world's leading search engine can distinguish content created by a human or from an AI.
Still, a human Byword AI writer isn't a guarantee of good quality content; experience and skill play into it. And some AI-powered content creation tools use the best technology to produce valuable articles.
The bottom line is you don't need help creating low-quality content; you need help creating high-quality content. So pick your AI tools carefully. Some premium AI-powered content tools, like Acrolinx, reportedly "read" your content to ensure it meets your brand standards by checking for the tone of voice, style, and language. At the same time, Concured automates content auditing, topic research, and data-driven content briefs. And follow these guidelines from Google:
Make sure the content generated makes sense to a human
Don't use tools that merely combine content from different web pages
Don't use tools that automate synonymizing
Let a human reviewer edit the AI-generated content before publishing
For advanced content creation tools, you can also try Jasper.ai and ChatGPT integration. Jasper and Cht GPT can be incredibly useful for creating marketing content. Instead of investing a lot of time and effort researching, brainstorming, and writing out marketing content from scratch, these tools leverage Artificial Intelligence's power to quickly and easily generate high-quality content.
They also can understand the context of the topic being written about to produce articles that capture the nuance of a situation. Because they have access to a large corpus of constantly updated data, their generated content is generally very up-to-date.
6. Consumer Segmentation
A marketing initiative can only be successful with extensive knowledge of the target customers. It doesn't matter what tactic you're deploying:
content, email, or paid ads. Your marketing must be based on who your customers are and where they are in the sales funnel. And this means analyzing the massive amounts of data you've obtained.
AI-powered tools can segment customers efficiently and accurately. Customer segmentation apps sort through data sets to identify behaviors and patterns, organizing the information according to your campaign requirements. In doing so, you can develop personalized marketing messages that attract and engage better than standard messages. For example, product or service recommendations will provide appropriate suggestions to customers.
Brands like Netflix and Amazon have been implementing the technology, creating opportunities for more conversions.
7. Customer Relationship Management
Customer retention is just as hard as customer acquisition, if not harder in some instances. But maintaining existing customers is cost-efficient. Customer acquisition is five times more expensive than retaining loyal customers. How do you keep them?
Manage and nurture those existing relationships through AI. Customer relationship management (CRM) software using autonomous technology offers the following capabilities:
Automation
Predictive analytics
Sentiment analysis
Machine learning
Through AI, your CRM will allow you to improve customer experience substantially. You'll be able to direct resources to where they'll have the most impact. You'll be able to equip your salespeople with insights into what customers think about your business and products. You simplify workflows, eliminating human error and standardizing practices.
Some AI-powered CRM are:
Microsoft Azure Cognitive Services
Salesforce Einstein
Oracle Artificial Intelligence
IBM Watson
Adobe Sensei
8. AI Assistants
Some customers just need guidance sometimes. They may only be exploring your website or social media pages, but if they get the right help, a purchase or inquiry may not be far behind. For big retail businesses, an AI assistant provides an edge that helps exceed targets in sales and revenue.
Take, for example, Sephora. When the beauty brand did consumer research, it discovered that the extensive range of products it offers prevented customers from finding anything suitable. They were overwhelmed by the sheer volume of options.
So the brand deployed a super personalized, AI-powered Messenger. It provided a virtual color match assistant as well as a reservations assistant.
Here are some examples of AI assistant tools specifically designed for businesses:
Hubspot Sales Hub - a sales and customer relationship management platform that includes a conversational AI assistant for lead qualification and appointment scheduling.
X.ai - an AI-powered scheduling tool that automates the scheduling and rescheduling of meetings.
H2O.ai Driverless AI - an AI platform for businesses, offering features such as automating data preparation, model training and deployment, and predictions.
Microsoft Power Automate - a workflow automation tool that includes a conversational AI interface for creating custom chatbots.
IBM Watson Assistant - an AI-powered chatbot platform that allows businesses to build custom chatbots for customer service, support, and sales.
Intercom - a customer communication platform that includes a conversational AI assistant for automating customer support and sales processes.
Transform Your Marketing Efforts — Carefully
The complexity of data grows exponentially as businesses acquire an abundance of customer and market data. When you have too much information than you know how to deal with, it's time to deploy the technology that can help. And artificial intelligence is that technology.
AI adoption is growing, with marketers realizing the value they can get, from improving customer management and enhancing products or services to raising conversions and simplifying workflows. But realizing the full benefits of AI takes a considered approach, especially when you've decided to deploy a more advanced AI, like integrated machine learning apps.
Teams will need time to learn a sophisticated system and train to use it well. You'll also want to ensure a thoughtful integration of machine and human tasks so that the technology augments the skills of your employees rather than burden them with the complexity of the build ai applications.
As you consider your employees, don't forget to think about your customers. Will the chatbots you integrate be accessible and helpful, and not frustrating? Will the AI technology on your website safeguard their personal information and protect their privacy? No technology is worth the marketing investment if it costs customers' trust.
So choose your AI-powered apps carefully. And plan well for their deployment to secure the best results.
Website Support
& Maintenance Services
Make sure your store is not only in good shape but also thriving with a professional team yet at an affordable price.
Get Started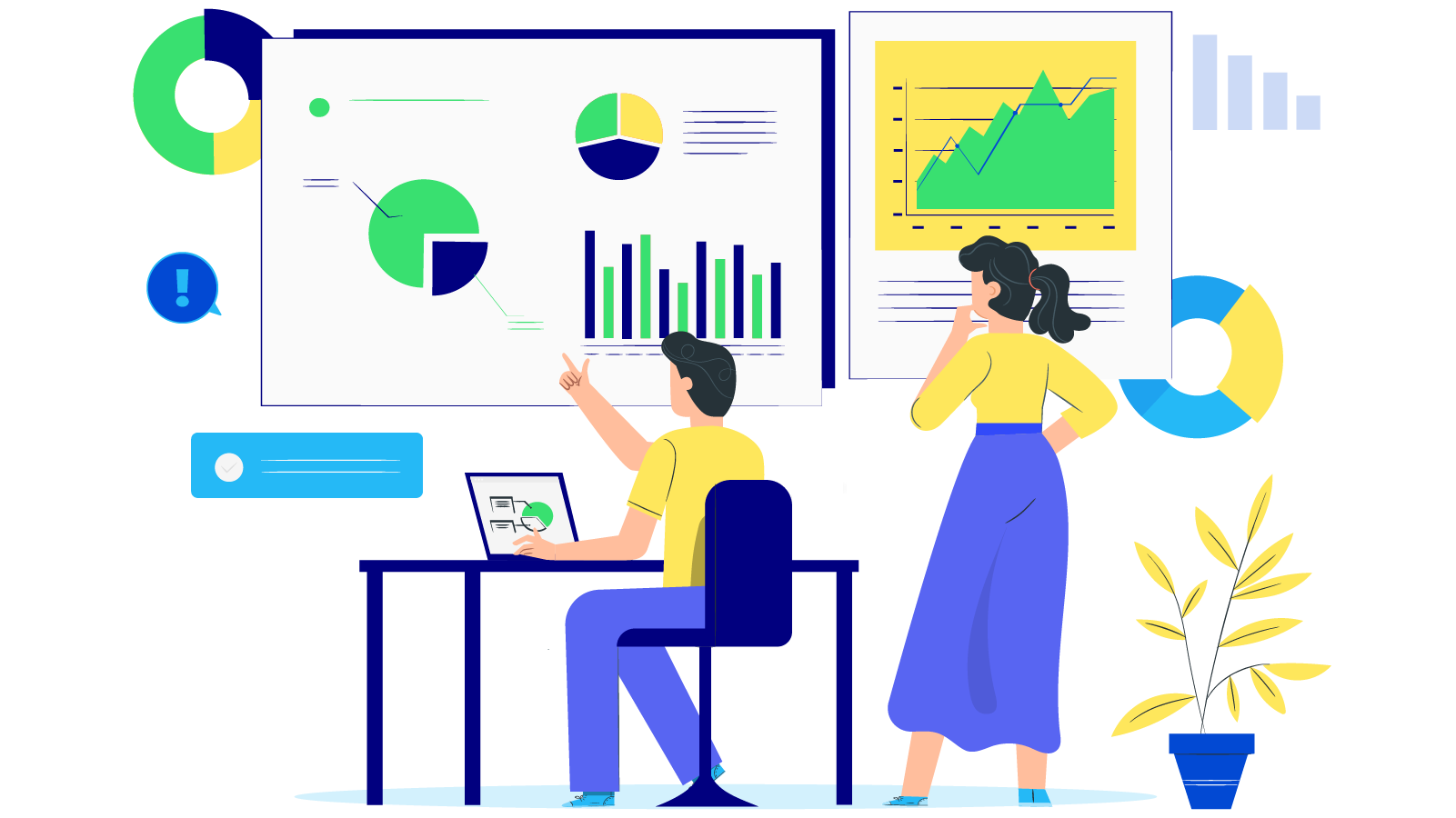 ---
---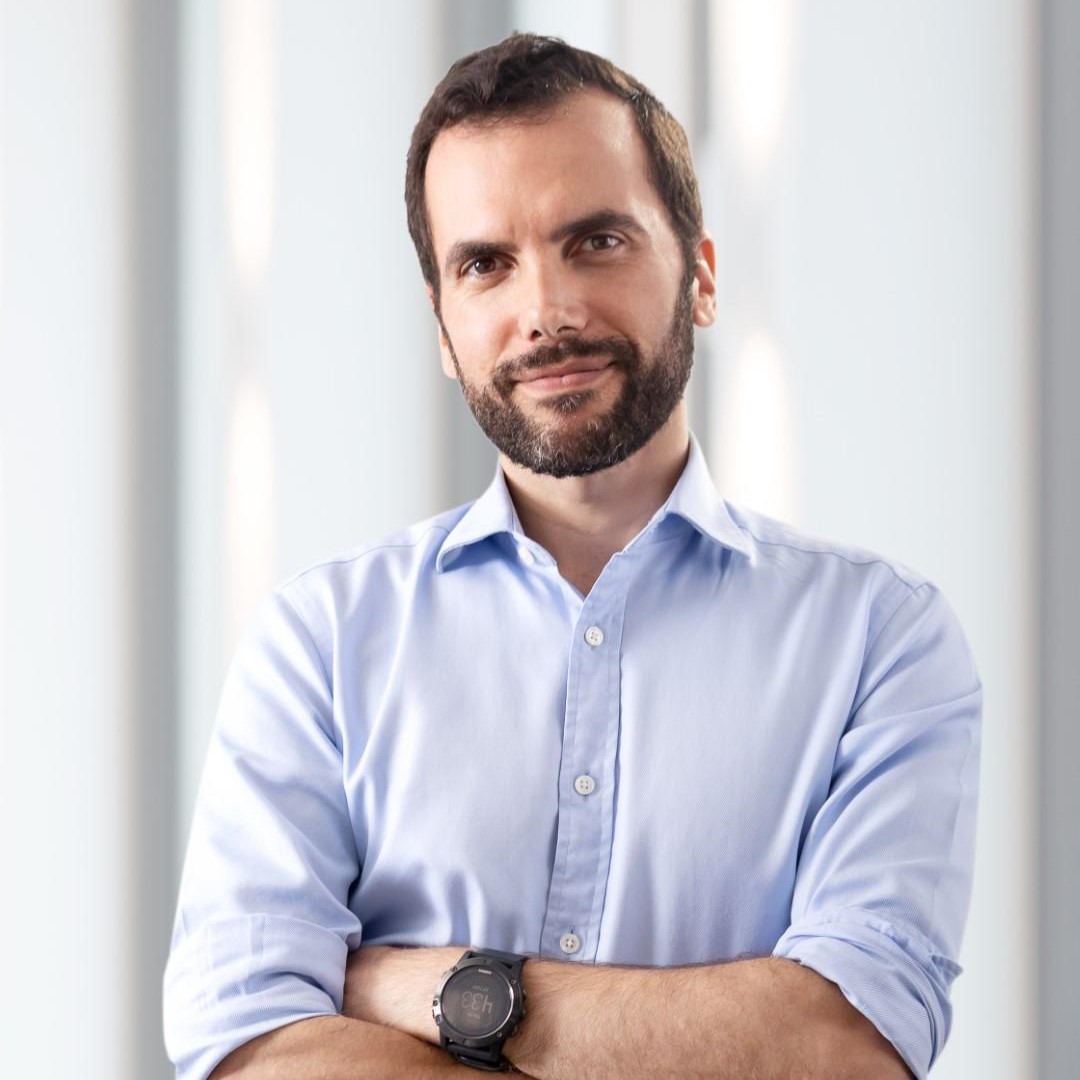 Itamar Gero is the founder of SEOReseller.com, an SEO Services and digital marketing solutions provider that empowers agencies and their local clients all over the world. When he isn't working, he's traveling the world, meditating, or dreaming (in code).
New Posts



Subscribe
Stay in the know
Get special offers on the latest news from Mageplaza.
Earn $10 in reward now!