4 Steps to Get Your eCommerce Business Ready for Scaling in 2023
The Most Popular Extension Builder for

Magento 2
With a big catalog of 224+ extensions for your online store
---
eCommerce is in a pretty good spot right now. Sure, the industry's recent boom was influenced by the pandemic. But even if the world is steadily returning to face-to-face transactions, experts are still seeing plenty of room for eCommerce growth in the foreseeable future. The market is expected to rise from $3.3 trillion in 2022 to $5.4 trillion by 2026.
As an eCommerce business owner, it's high time that you revisit your business plan and map out ways to grow and scale with the industry. But what does scaling mean, why should you care, and how can you get your business ready for it in 2023?
Table of Contents
Why is Scalability Important?
Scaling in business refers to the process of adjusting a startup's capabilities. Scaling up means improving your capability to grow and scaling down means cutting back on expectations and activity. You'd want to scale up when trying to take advantage of an industry's growth.
How Can a Business Know If It Needs to Scale?
If you're generating monthly sales and can cover your costs, your business is likely sustainable. You should start to work towards scaling up to improve your situation.
It's also possible that you're enjoying some early success. You need to scale up immediately if you're seeing tremendous demand for your products or services and experiencing stockouts and overbookings.
Not only is scaling crucial to sustaining your initial wins, but failing to scale could lead to worse. Customers will look for other businesses that can meet their demands.
4 Steps to Get Ready for Scaling
You need to put in the work to get your eCommerce business ready to scale. This includes being prepared for a lot of changes. And you can't just go about it on a whim and without any planning. Scaling efforts can derail your business if poorly executed.
With that said, here are four steps that you can take to get your eCommerce business ready for scaling.
1 - Ensure that Each Area of Your Business Can Be Scaled Up
To scale up, you need to improve your capacity and capability. You should be able to do more work and produce higher-quality results. To accomplish this, you must enhance each area of your business, particularly all stages of your supply chain.
Let's take a look at how each area factors into your scaling concerns:
Platform
Your choice of platform for your store is crucial to your success. You'd want a platform that is robust and extensible. It should allow you to create functional and intuitive storefronts. It should also be able to integrate with various services like payment processors and logistics providers.
In addition, it should be customizable to accommodate the nuances in your business processes. If your platform has these capabilities, you'll be able to refine and improve your site's user experience for your customers.
You can also deploy your eCommerce platform on the cloud, so you wouldn't worry much about scaling for traffic later. Support from developers and an active user community are also beneficial, as this can help you resolve issues that may come up in your use of the platform.
This is why it's advantageous to use something like Magento, which is an extensible eCommerce platform that enjoys plenty of development support. Services like MagePlaza provide hundreds of extensions and customization services that allow merchants to customize their Magento stores that fit their business requirements.
If you don't want to deploy and customize your own platform, you can sell on online marketplaces like Amazon. You wouldn't have to worry about technical details like development, hosting, and maintenance.
However, there's little customization that can be done on these platforms. In addition, their fees can be quite hefty depending on what and how much you sell.
Suppliers
Suppliers are responsible for various stages of your supply chain. As such, supplier management is a vital task for any business's scaling efforts. It will be tough to increase sales if you don't have the supply to match demand. Ask if your suppliers can allocate additional stocks for you when you need them. How quickly can they replenish? How easy is it to process returns and warranty claims?
Find suppliers that can address your needs and treat you as partners. Negotiate with them early so that you gain their commitment to helping you out when it's time for you to scale.
You can also find ways to be more cost-effective through your suppliers. For example, you can make a deal for better payment terms. If they can give you flexibility like a "net 60" or "net 90" arrangement where you can settle invoices after 60 or 90 days instead of the usual 30 or "due on receipt," then this can help ease your cash flow concerns.
Logistics and Fulfillment
Even if your platform can help you accept more orders and if you have ample stocks, you'll still have to worry about getting your products to customers. You'll also need to get your logistics and fulfillment in order.
A significant factor here is the reliability of your courier service. Your courier should be able to deliver your products quickly and safely. USPS remains among the most affordable options in the US, but consider other options like FedEx and UPS, especially if you are catering to overseas or cross-border customers.
Check your courier's performance during peak seasons. The holiday rush often creates a massive surge of orders and deliveries. Find a partner that can deal with your increasing demand.
Also, check if they offer insurance on lost or damaged parcels and how they deal with stuck shipments. They're bound to happen, so it pays to have some security that your courier can be held liable for losses and delays.
Team
You should also take a look at your workforce. Your employees will be pivotal in your efforts to scale. Talk to them and see if their work goals align with yours. Will they be willing to take on new roles or additional workloads? Growing businesses often need people who are ready to go the extra mile.
As your business grows, you may need to create specialized roles to focus on sales, fulfillment, after-sales support, and marketing. You can check your current roster to see if you can reorganize and build a team that can help you scale. Train them to improve their skills or acquire new ones.
Don't discount getting new people with the right skills as well.
2 - Assess Your Cash Flow and Get Funding
Scaling requires investment, so you better check how healthy your finances are.
You have to be on top of your cash flow. It's easy to see if you are running a sustainable operation just by looking at your income and expense figures. At the least, you'd want to be able to cover your expenses with what you sell, along with some decent margins. If this isn't the case, it's not a good idea to even attempt to scale.
Improving your supply chain means acquiring additional stocks, renting larger warehouses, using more supplies, hiring new employees, and attracting more customers. All of these require cash.
If your margins are so good that you can reinvest your profits into the business, then good for you. Otherwise, you can consider seeking out external funding options.
Obtaining fresh capital has become easier these days. eCommerce-focused financing platforms have emerged in recent years that provide quick funding without the hassles of conventional financing options like bank loans or investments.
For example, eCommerce planning and funding platform 8fig provides merchants with a supply chain management tool and flexible, equity-free funding to help businesses plan and manage cash flow for scaling. The platform uses AI to crunch your store's performance data to generate specific strategies, even on a per-product level, to guide you on how to scale. Release of funding is done optimally over time to not "shock" your cash flow, unlike in conventional lump sum disbursements.
Other funding platforms have also caught on with this trend of offering value-added services. Wayflyer, for example, gives funded businesses access to marketing experts who provide guidance on how best to maximize marketing and advertising spending. This can be quite valuable since marketing is a crucial aspect of scaling.
So, aside from providing capital, funding platforms can give you the information, insights, and connections you need to drive your scaling efforts.
3 - Monitor Relevant KPIs and Keep Updating Your Strategy
Numbers don't lie. When making decisions, it's best to let facts and data guide you, not just your gut. You should set your key performance indicators (KPIs) early on and track them. While your cash flow gives you a general indication of your business health, KPIs help you pinpoint which areas of your business you need to improve. Some of the essential eCommerce metrics that you should be tracking include:
Monthly sales
Traffic
Conversion rates
Average order value
New vs. returning customers
There are tools that you can use to track these KPIs. Shopkeeper, for example, integrates with your Amazon marketplace to consolidate your business data into an accessible dashboard. It can generate information about profits, inventory forecasts, and fees breakdowns.
Tracking your KPIs can help you optimize your various strategies. For example, you can create a product strategy by looking at per-product sales, order values, and conversion rates.
With insights from data, you can streamline your catalog. You can focus on products that bring you the most value and phase out poor-performing ones. There's no point in stocking up on slow-moving and less profitable items.
Reviewing your store's performance can also help refine your marketing strategy. Seeing which customers visit your store and how they behave on your platform can help you plan for better engagement. These metrics can quickly check whether you need to create retention programs or increase your customer acquisition efforts.
4 - Extend Your Market Reach
Speaking of acquiring new customers, don't overlook what marketing can bring to your business. Since eCommerce is projected as a high-growth industry, there will likely be untapped markets and audiences for you to engage.
You should make marketing a part of your scaling effort. By leveraging the guidance of a fractional CMO, you can effectively reach and engage new customers, driving the expansion of your business.
Conventional wisdom dictates that you should allocate at least 5% of your yearly budget for marketing, especially if you engage consumers directly. You don't have to set such a high budget when starting, but allocating a dedicated fund for it should be a start.
Fortunately, technology has also made eCommerce marketing more manageable and affordable. There are many marketing and customer relationship platforms like MailChimp and HubSpot available to help you reach out to prospects. Marketing can be done through email, search, social media, and even on your online marketplace itself. It's a matter of knowing which channel would give you the most value considering your market.
Over a quarter of digital marketers claim that email and social media marketing campaigns are the best at driving website traffic. MailChimp, for instance, can help you reach out to audiences through automated email marketing campaigns. If you cater to the younger crowd, placing ads on TikTok or Instagram may be a good move. You can always track your return on ad spend to see which channel serves you best.
Ultimately, you should also be consciously building your brand. Define your competitive advantage and unique propositions. Be sure to emphasize these in your messaging and your campaigns.
Summing Up
If you want your eCommerce business to succeed, then you should be prepared to scale up. It takes a deliberate effort and resources to extend any initial successes you may have. To scale, you must improve your supply chain capabilities, secure capital, keep track of your performance, and build a network of partners and customers to help you succeed. It may all seem daunting at first, but with some planning and careful execution, you're more likely to pull it off successfully. Being able to achieve tremendous growth for your venture will be worth it.
Website Support
& Maintenance Services
Make sure your store is not only in good shape but also thriving with a professional team yet at an affordable price.
Get Started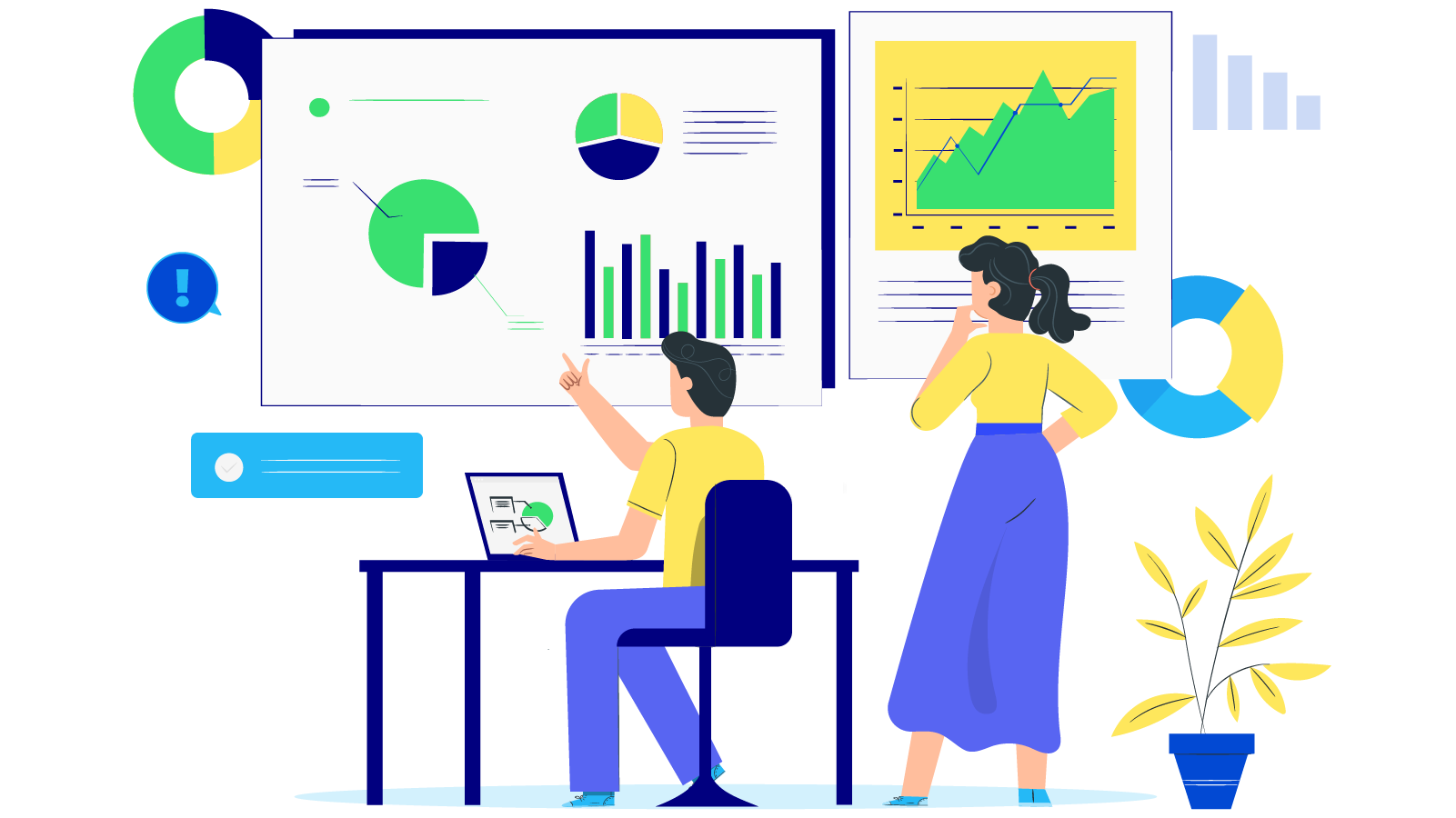 New Posts



Subscribe
Stay in the know
Get special offers on the latest news from Mageplaza.
Earn $10 in reward now!