How to equip advanced search options for Magento 2 by Product Finder
The Most Popular Extension Builder for

Magento 2
With a big catalog of 224+ extensions for your online store
Imagine that you are a shopper who are looking for a very nice shoes which you caught up on accident when scrolling your Facebook new feed. You cannot remember exactly the name of that shoes. Instead, you can recall the brand and its color only. How can you find your products with those little information?
Now let's turn back to your position: a store owner. Do you want customers to come to you? It is totally possible because they remember your brand name. However, to help them find exactly their interested item, you may need a supportive tool, and in this blog, Product Finder is recommended for you. We are going to analyze the insight of this function and how Mageplaza Product Finder is a good choice for your e-stores.
Table of Contents
The working mechanism of Product Finder
Product Finder or also called Product Part Finder is the tool support users find the most relevant items based on one or a few of its attributes and characteristics.
This finder contains multiple filters corresponding with each product attributes. Admin is the one who configure and set them up at the store backend. Since each product attribute has several options, each filter also include various choices. Users of this tool can type the characteristics directly or select them on the dropdown list.
For more visualization, please take the iPhone for example. Customers can always search it by typing all the keyword they remember on the finder box such as "Iphone 11 pro grey 64 Gb". In another way, they can filter the Iphone by its color, version, and storage capacity. The most related with exact characteristics will be shown at result page instantly.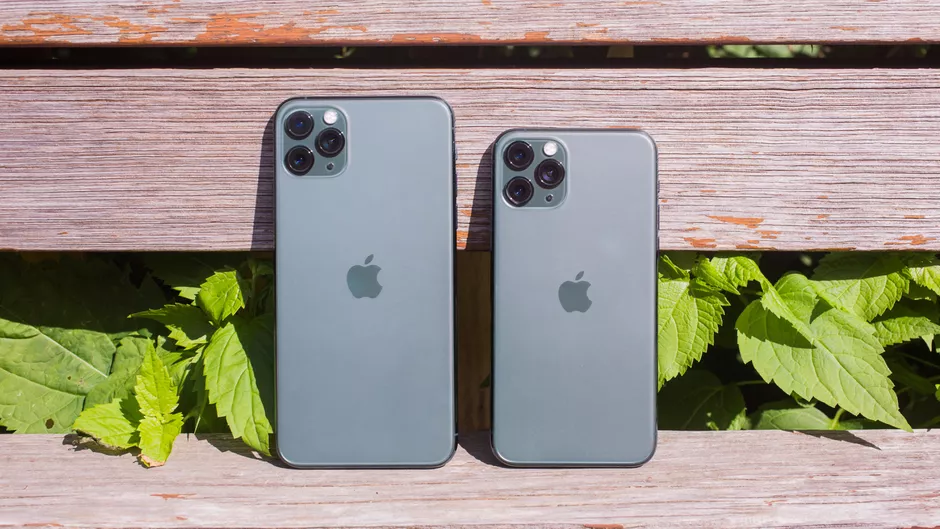 Why we need Product Finder tool?
Help shoppers find out the desired products with ease
Clients ordinarily can remember a couple of item attributes while searching for an essential thing, it's crucial to offer them with a fast and clear approach to discover items by key parameters. A simple to-use product searching tool is a basic element for online stores selling various products categories such as electronic items, or accessories, cosmetics, etc. It enables online customers to pick key information such as version, year of generation, brand name, volume and color and so on. Unlimited filters can be created suitable for each product category.
With regards to shopping, clients frequently have in their brains certain general key parameters to recognize wanted items. Along these lines, giving clients a discoverer device with various channels will bolster them to locate their favored things all the more rapidly and precisely.
Better searching keeps customers stay longer
Among the highly competitive brands, why buyers want to stay with you? The key answer is convenience. The additional time they need to spend looking, the almost certain they leave the store site. In this manner, with Product Finder, clients can without much of a stretch thin the applicable items, discover their favored ones only in a couple of minutes and jump quickly to checkout.
By and large, this function will keep customers stay longer with your websites. When they love your website interface, they will stick and find out other interesting items. At this point, the importance of product promotion is clearly shown off.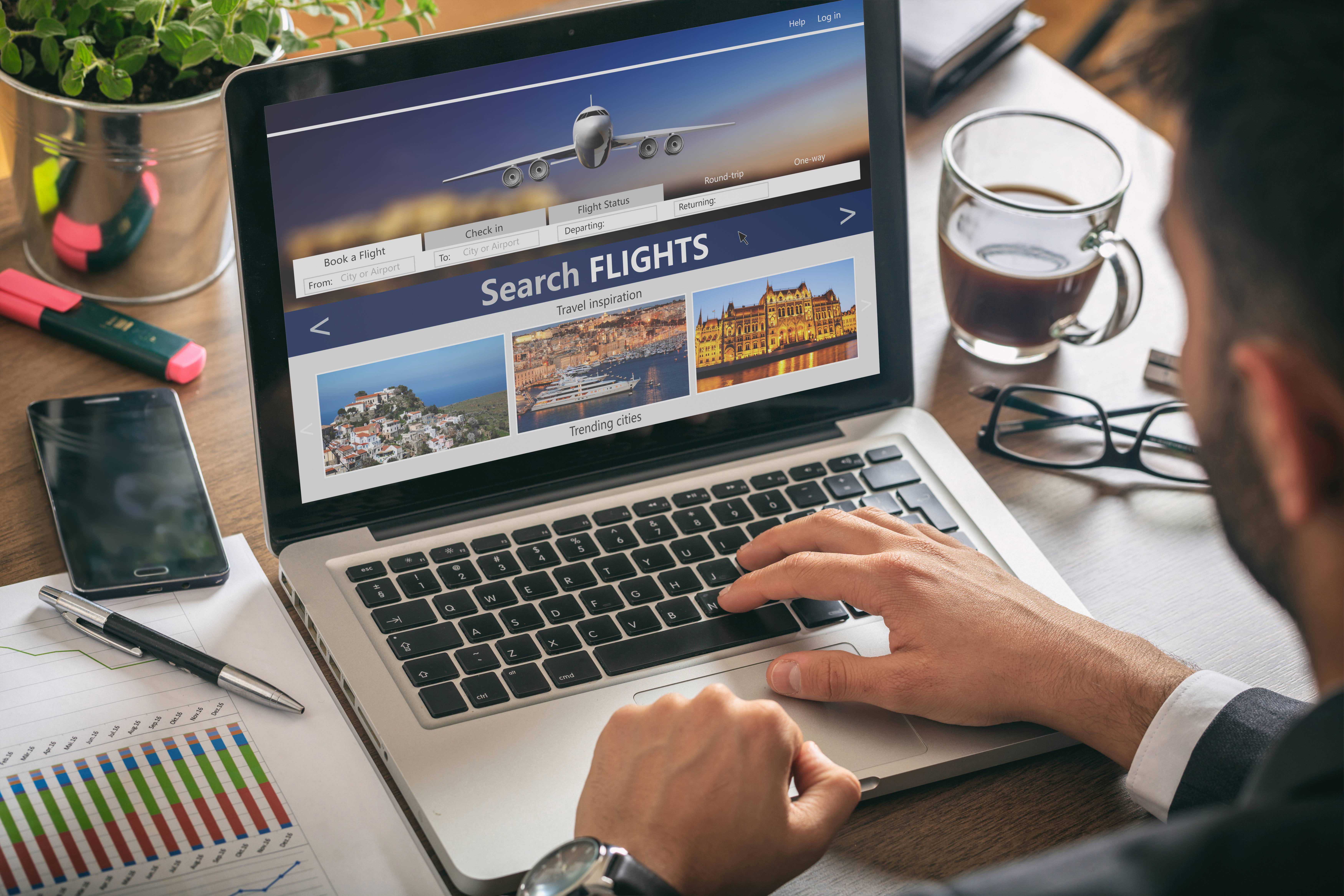 Enhance store user-friendly to boost conversion
As the consequence of an easy-to-use website, customers always find their concerned items with a few clicks. Offering them the multiple filters is the smart way to find out the most accurate products that they are looking for.
The less steps customers have to gone through to search for products, the more chance they convert sales in your stores. So let's keep optimizing their experience on your site with a user-friendly search interface.
Highlight Features of Product Finder extension
Support various filters on product finder
Product Finder extension is considered as a kind of personalized search that can meet the customers' key parameters. This tool is critical for stores which has a large number of products. It is equipped to support buyers to quickly and effectively find out their desired items.
For instance, various filters such as Year, Color, Model, Country, etc are included in a cars' product finder. These filters, as a result, will assist customers to narrow the related products and help them find the car with suit their demands.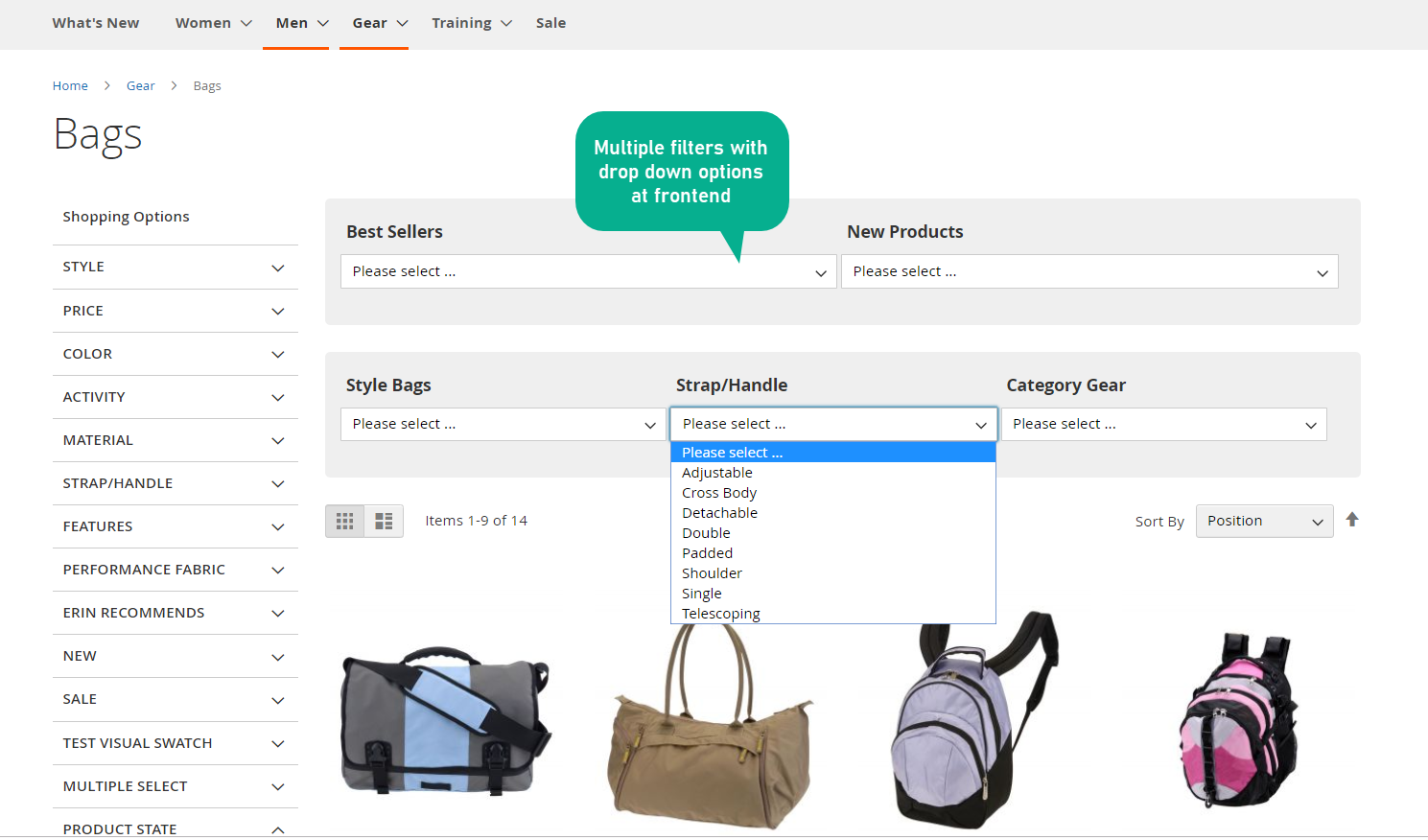 Multiple styles for filter options
With the Product Finder module, there will be no limitation on how many options that can be included in each filter. More interestingly, with multiple choices, these options will become visual and attractive to customers quickly.
Text-based Swatch: show options as buttons along with text labels
Image: display options as images
Image and Text: Images will be placed above Text
Dropdown: usual and straightforward type to display
Based on how many options per filter as well as the options' complexity, the display type should be selected so that filters will look suitably and clearly.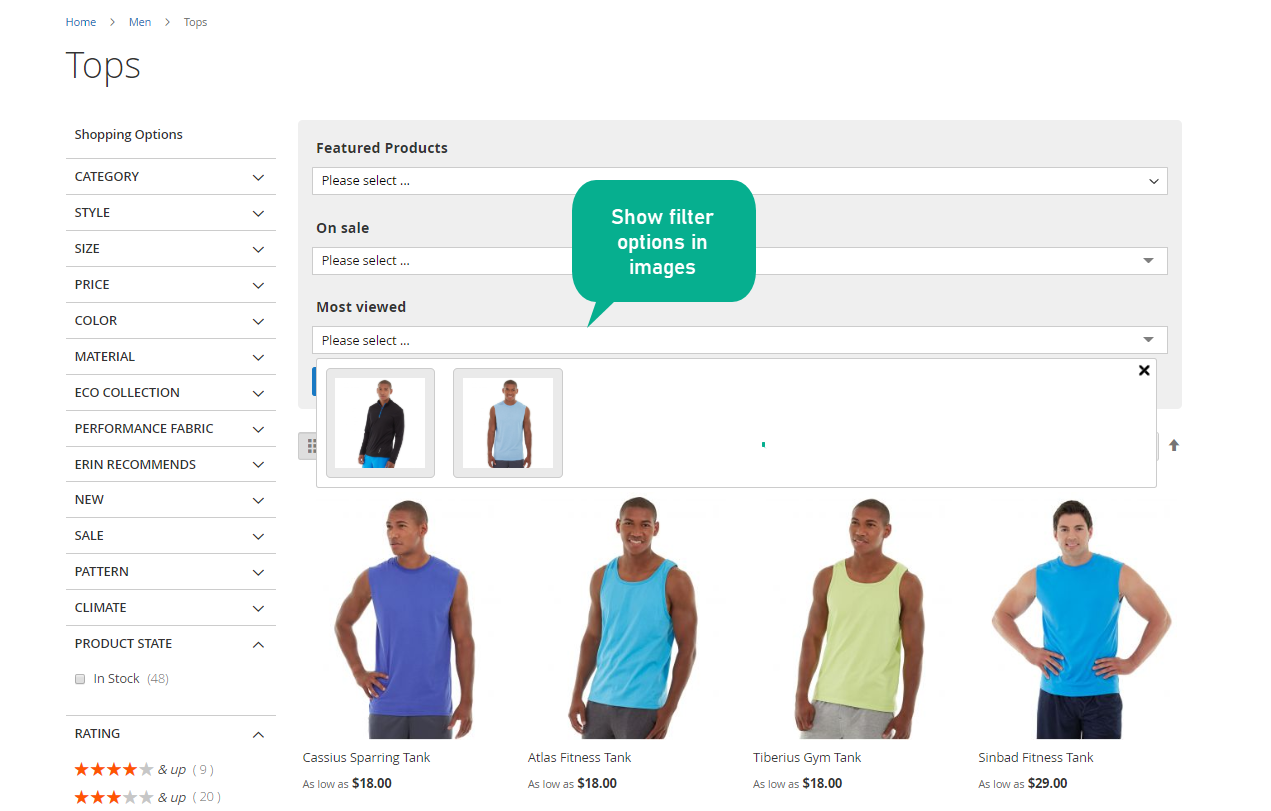 Auto or manually display filter results
Noticeably, in this Product Finder module, options and filter results can be assigned automatically or manually.
With manual mode, options and results will be assigned for each filter in a manual way, which would allow store admins to design the filter and their targeted customers as they want.
With the remaining mode, which is automatic, depending on the attributes that have been selected, the options and filter results will be auto-collected. The corresponding value will be shown with each attribute, which would help store admins to save a considerable amount of workload, especially with items that have multiple attributes.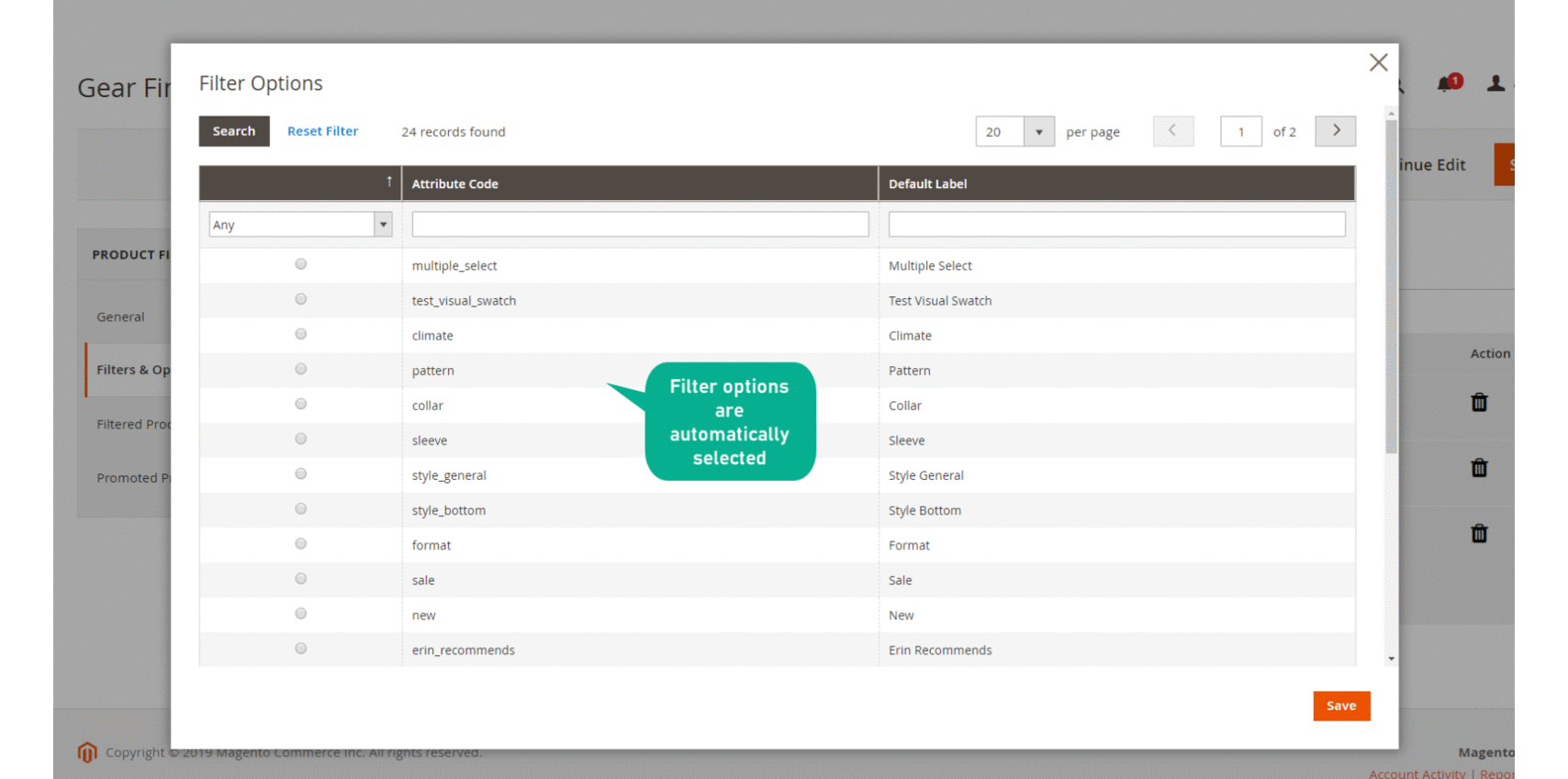 Numerous positions of product finders
Finders can become helpful, especially on the Category Page where buyers could find their preferred products. Therefore, admins can freely select the category page that they want to display the corresponding finder form the backend with ease.
Also, thanks to the great support of widget and snippet, there will be no limitation on the positions where you can place product finders. While the widget only supports stores to place product finders on available positions, the generated snippet will allow placing the finders anywhere on the store website.
The fact that product finders are displayed flexibility would help customers to find their expected items in an easy and convenient way. Consequently, the efficiency of the advanced search would lead to a significant increase in the conversion rate of stores.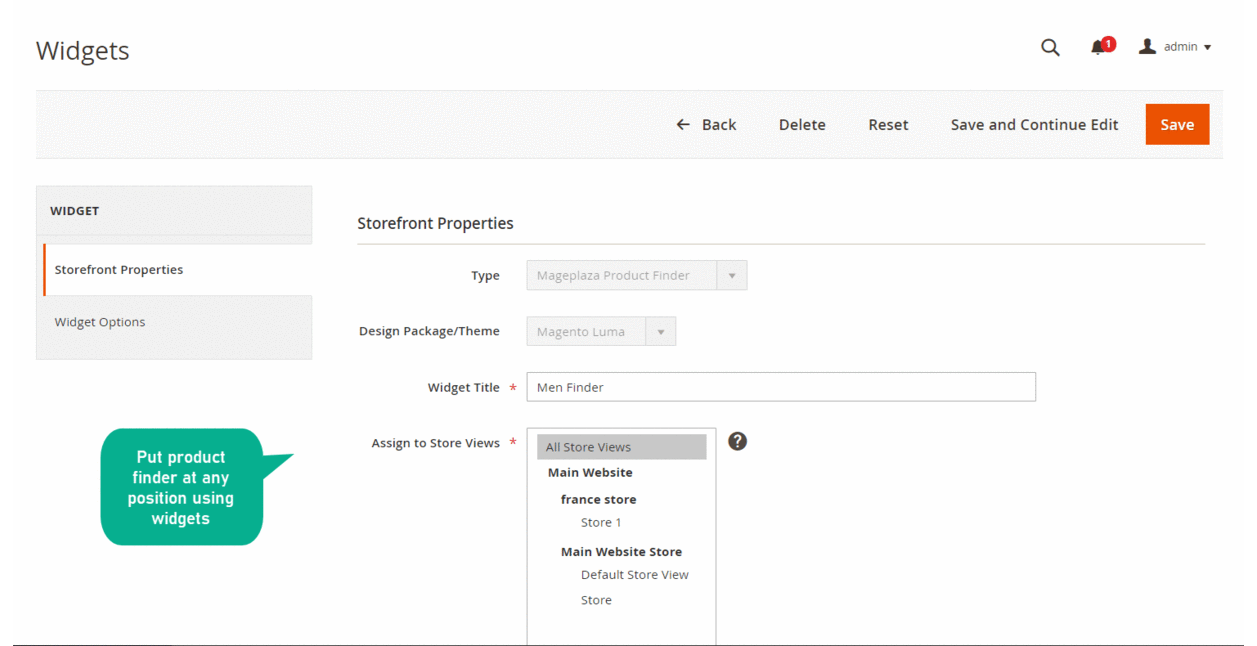 Promote products via search page
The ability to cross-selling or up-selling other relevant products directly on the result page of each finder is one of the most interesting features of this extension. At the end of the finder result page, promoted products will be displayed easily by only adding SKU or importing using the CSV file.
This promoting feature will surely support stores to promote related items to customers as suggestions, which would retain customers as well as motivate them to buy more to increase sales.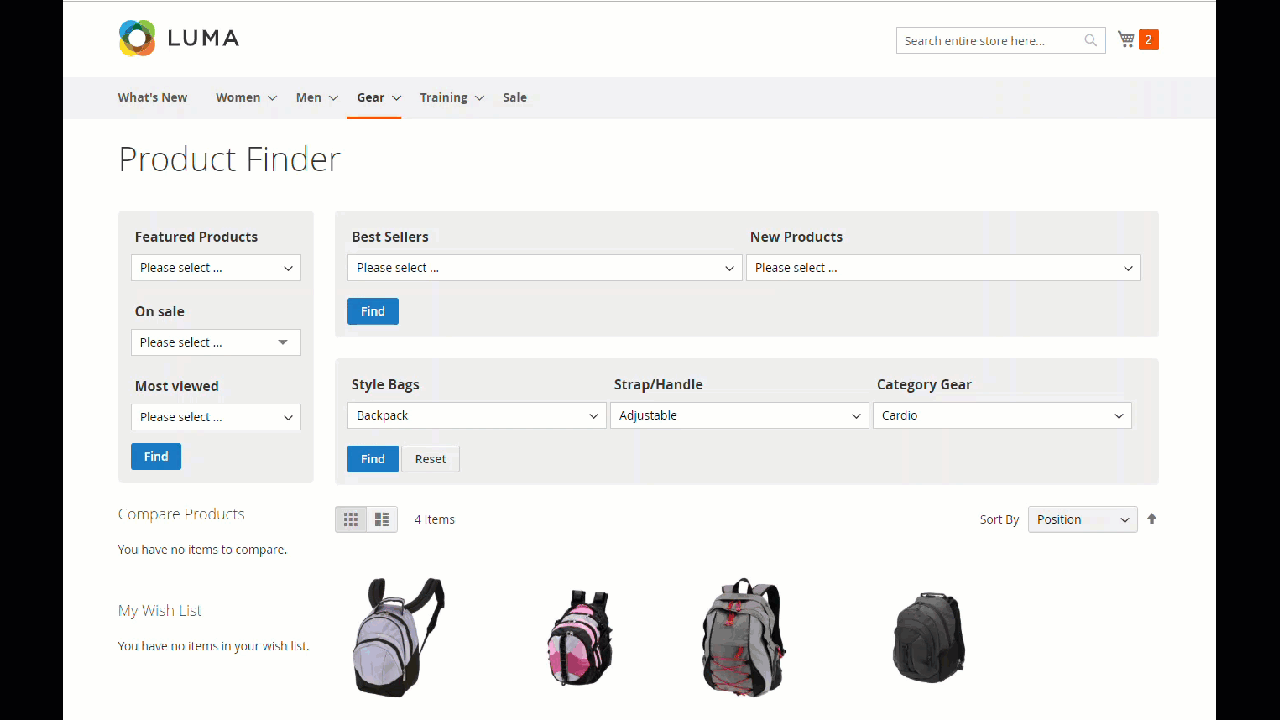 Full features of Product Finder extension
For admins
General configuration
Turn on/off the module
Show Find button by conditions: Always enable, All filters are selected, At least one filter is selected
Choose the condition to reset finder: Always enable, No, At least a filter is selected
Choose the target page redirected to after resetting the finder
Auto redirect to result page if all filters are selected
Reload the finder when one is selected
Redirect to the product page if the result has one product solely
Support Chosen Plugin to make the filter user-friendly
Display the advertised products under the corresponding Finder Result Page
Display comparison tab on the Product Detail Page.
General configuration for product finder
Name the finder
Set finder status
Choose finder layout: vertical or horizontal
Choose finder mode for filter options and results generating
Choose finder position on a page: Top Content, Bottom Content, Main Sidebar
Enter URl for finder result page
Choose category page to show the finder
Set the priority for the finder
Show promoted items on Product Finder Page
Configure finder filters
Add new filter for product finder
Name filters for finder
Arrange filters by alphabet: descending or ascending
Choose option displaying types: Dropdown, Text-based Swatch, Image and Text, Image
Choose attributes to generate filter options and results automatically
Configure options manually via popup: name, image.
Import products manually via popup or Import by CSV file
For customers
Sort their favored products matching specific parameters
Recommended by similar products at the Comparison tab
Suggested by the on-sales products on the Product Finder Page
Wrap Up
In short, Product Finder module is the advanced search tool for Magento 2 websites, which assists customers to find out their wanted products instantly by multiple product filters. The plugin helps to save significant amount of time for shopping, enhances user experience and hence boost up the conversion rate for e-stores.
An advanced finder tool that helps customers find their desired products quickly via multiple product filters.
Check it out!

Sam is the CEO and Founder of Mageplaza, pursuing a simple and healthy lifestyle. He is a friend, a husband, and a father to two children. As a trainer and an aspiring influencer, he is also a big fan of sports and travel. Sam is exceptionally knowledgeable about e-commerce, especially Magento and Shopify, with 10 years of experience in the field.
Website Support
& Maintenance Services
Make sure your store is not only in good shape but also thriving with a professional team yet at an affordable price.
Get Started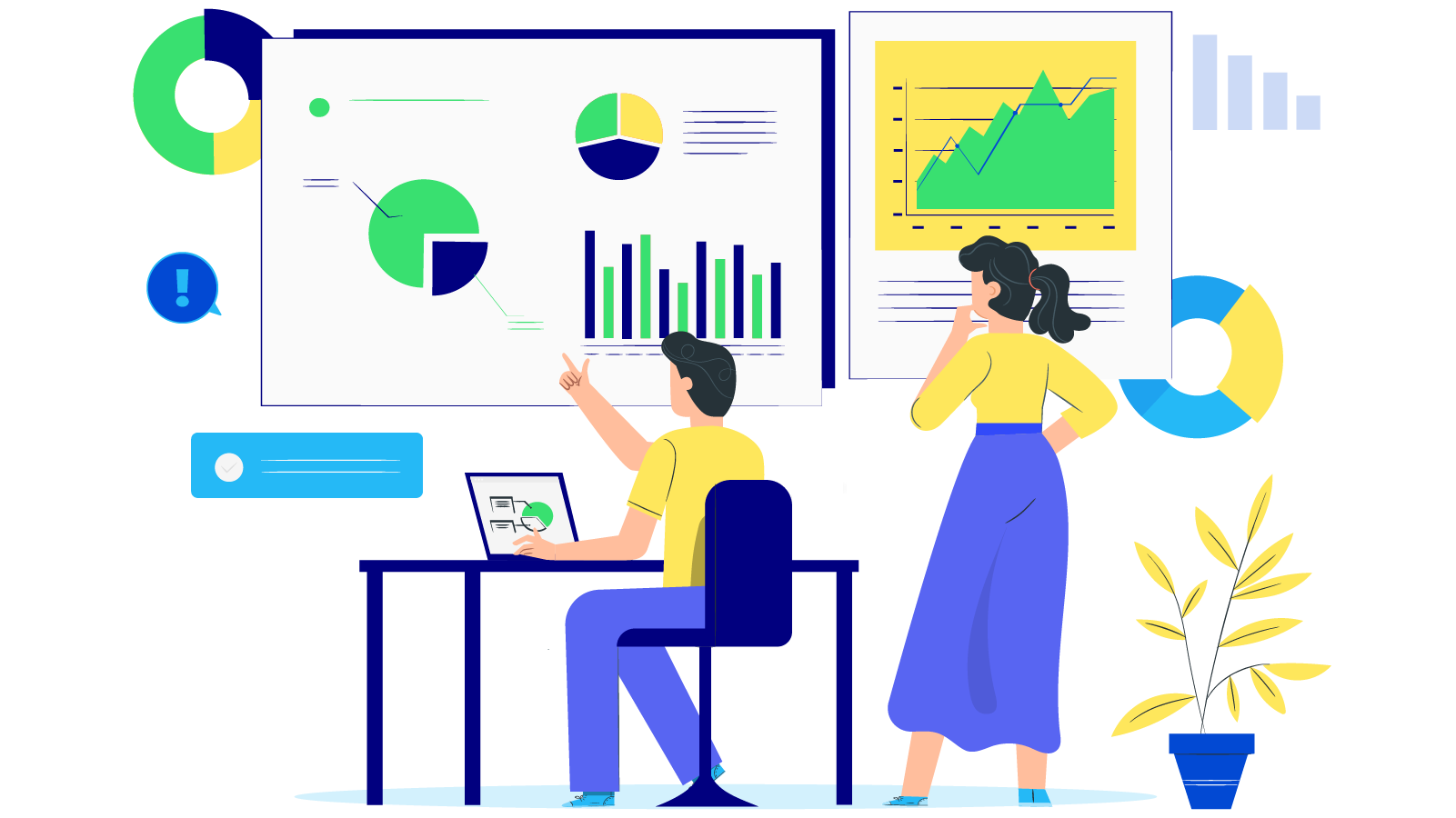 New Posts



Subscribe
Stay in the know
Get special offers on the latest news from Mageplaza.
Earn $10 in reward now!