How to add Quantity Increment and Decrement in Magento 2?
The Most Popular Extension Builder for

Magento 2
With a big catalog of 224+ extensions for your online store
Getting more information about the incentives and multiple appealing options when choosing quantity will encourage consumers to spend their budget on your e-commerce stores. Customers are able to select the quantity that they want to buy and know exactly how many discount amount that they will receive if they make a genuine purchase. This will enhance customers' satisfaction during their journey.
Magento 2 Change Qty is a useful tool that brings proper support for both shoppers and store admins. This extension can allow store owners to show multiple incentives with appealing discounts in the choosing quantity section, bringing clear information for consumers which motives them to purchase more on your store.
Related post: 3 Outstanding Benefits of Tiered Pricing Application by Better Change Qty
Table of contents
Why do store owners want to add quantity increment and decrement in Magento 2?
A useful tool to display promotions
Selecting quantity is an indispensable step in the customers' shopping journey. Shop owners want to take advantage of this step to bring back more sales by showing discounts price if buying more. As a result, it encourages customers to purchase more with appealing deals.
For instance, business doers can offer various deals such as buying one with $20 while two with $18 for each and three at $15 for each. Displaying these appealing orders allows shoppers to have different better selections when they want to buy more items with more discounts. As a result, both store owners and customers get benefits. That's the reason why adding a better change quantity function is necessary on your e-store in the checkout step of consumers.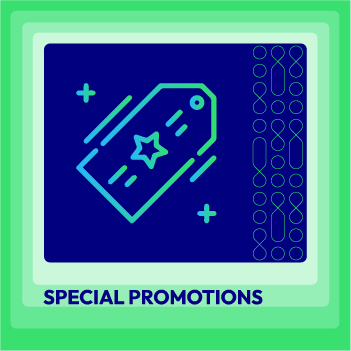 Special Promotions for Magento 2
Add various types of promotions to your cart price rules - Boost sales instantly
Check it out!
Increase conversion rates by improving the tier prices
The tier price of Magento 2 default has a limited function as it can only be shown as a notice. Adding tier prices in the quantity section as a quantity option can help strengthen the pricing strategy. Consumers can easily choose their wanted quantity of products by clicking the available options. Consequently, this helps e-commerce improve the conversion rate.
Enhance the customer shopping experience
Displaying quantity options with more detailed information about discount prices, how many percentages of saving amount that customers will gain helps consumers get clear information, and makes purchases easily. Thus, this will enhance customers' satisfaction in their shopping journey.
Knowing the customer psychology that they love discounts and promotions even they have enough budget to purchase their desired products, store owners can offer them the best deal with clear information in the choosing quantity section. For instance, consumers can buy three to get 15% off when they checkout. This allows buyers to have the appropriate information to make their purchase decision.
What are the advantages of the Mageplaza Better Change Quantity extension that can bring to your store?
Offer multiple quantity options with appealing discounts
One of the outstanding features of Mageplaza Better Change Quantity is to create a new style of quantity input with different quantity options compared to the one in Magento default. Therefore, customers know that they will gain better prices if they purchase more.
Besides, this extension has a quick selection of suggested quantities. The tier price with discount will display correctly in the quantity section, right beside the product image on different pages like Category Page, Product View Page, and Wishlist Page. Thus, clients can select their favorite quantity that they want to get better prices.
Modify quantity steps flexibly
In the backend, store admins have various selections of quantity steps, which helps them display the number of products of each step appropriately with specific prices and meets the promotion campaign, which encourages customers to buy more.
Product Quantity Increment: the quantity change will be based on the quantity increment, which is configured in Magento products. The default increment is 1.

Fixed value: With this option, the admin can set the specific fixed increment value for all products. For example: With fixed value is 2, Option 1 as two items, Option 2 will be 4 items, Option 3 will be 6 items.

Custom value: the number of items for each step will not be limited to any rules. For instance, the four steps can be 1 item, three items, six items, and 10 items.
Store owners can easily customize quantity steps appropriately with specific price strategies in the quantity option number. Therefore, the product number can display correspondingly with your promotion campaigns, which encourage customers to purchase more.
Variety quantity options with multiple templates labels
Mageplaza Better Change Quantity module supports to customize the quantity option label with different available templates in the backend. There are three types of templates which are offered as follows:
Template 1 is used for the quantity, which equals 1.

Template 2 is applied when the product quantity is more than one and shows the discount price.

Template 3 displays the tier price with more details as a percentage discount or total price.
Thanks to various labels with discount details, the quantity option becomes more appealing. Customers will feel more satisfied with their shopping journey and willing to make more purchases.
Support different categories and product types
Store admin can set products for quantity showing options in any category available on your e-commerce store. Besides, this module can also be applied to the following product types:
Simple Product

Virtual Product

Bundle Product

Configurable Product

Grouped Product
With the flexible configuration, shop owners can set up the quantity option to achieve the best result, which meets their promotion campaign.
How to configure the Better Change Quantity module in the backend?
In the admin panel, you can go to the following path to go to the module configuration Store -> Setting -> Configuration -> Mageplaza -> Better Change Quantity.
To enable the module, please select Yes in the Enable field.
In the next step, store admin can configure the Change Quantity Step, which is the number of items increase per option. There are three types that you can select: Product Qty Increment, Fixed value, Custom Value.
If you choose Product Qty Increment, the module will help display step increasing by the number configured in Magento products.
For instance, if the Qty Increments is 5 in Magent product configuration, step 1 will be one product, step 2 is 6 items, step 3 will be 11 products, and so on. The difference in product quantity is 5.
You can put the number in the Limit Number of Options field to restrict the displaying option in the frontend. If you leave this field blank or fill 0, it will not have any limitation of displaying options. The default display is 10.
If you choose Fixed value in the Change Quantity Step, you also need to fill the number in the Quantity Step Value. This is the number of products for each time adding products to the cart.
For example, if the admin fills 2 in the Quantity Step Value, it means that every time customers add products to the cart, they need to add two products.
Custom Step is the solution that you can freely enter the number of products for each step. Store admins can fill multiple steps with different product numbers. For example, Quantity Step Value can be 3, 5, 7, which means that Step 1 is 3, Step 2 is 5, Step 3 is 7 products.
The next section is Max Quantity Step, which helps you set the maximum number of steps. There are three options to choose: Stock Quantity, Fixed Value, Both.
In the first selection "Stock Quantity", the product name of each step will be displayed until the product is out of stock. For instance, if the Quantity = 20 in the product configuration, Customer Step is 3, 9, 12, 21, then it will only display three steps that are 3, 9, 12.
If you choose "Fixed Value", then you need to put the Max Quantity Value, which will display the corresponding steps.
The "Both" option allows you to display the product number of each step until the product quantity is the same as the configured value in Max Quantity Value or run out of stock. The smaller value will be prioritized.
If you want your customers to add the product number, "Allow Open Quantity" is the solution for this. An input box will display to allow clients to fill the quantity that they want to purchase.
Mageplaza Better Change Quantity module has three options for admins to choose to display the product option in the frontend.
The option template is used when the product quantity is one. If the product number if more that one, you can apply "Option Template for Multiple Quantity" and "Option Template with Tier Price" with the percentage discount displayed.
The increment and decrement product options can be displayed on three different pages like the Product List page, Product View page, and Wish List page.
How do the quantity increment and decrement display in the frontend?
Display the increment and decrement product quantity on Product View Page
There are various available product number options that customers can choose easily. When visitors navigate to their desired product page, they want to know more about the item that they are interested in. With different tier prices with promotion showing in the product quantity option, it will encourage them to purchase more products to avoid missing this discount.
Show the product number option on Product List Page
Web surfers can compare different items on the product list page. They can know more about the discount price that they can get when purchasing more products.
Appear the change of product quantity on the Wish List Page
When customers put items on their Wish List page, they show their interest in your products. Giving them more details about promotion when buying in more items will push them to purchase more. The Better Change Quantity will be a useful solution for this.
Conclusion
To sum up, with the advantages of the Better Change Quantity module, business doers can offer appealing discount deals to potential customers, which can motivate them to purchase more. Showing the increment and decrement product option is a smart way to catch customers' attention that you can put it on your store.
Website Support
& Maintenance Services
Make sure your store is not only in good shape but also thriving with a professional team yet at an affordable price.
Get Started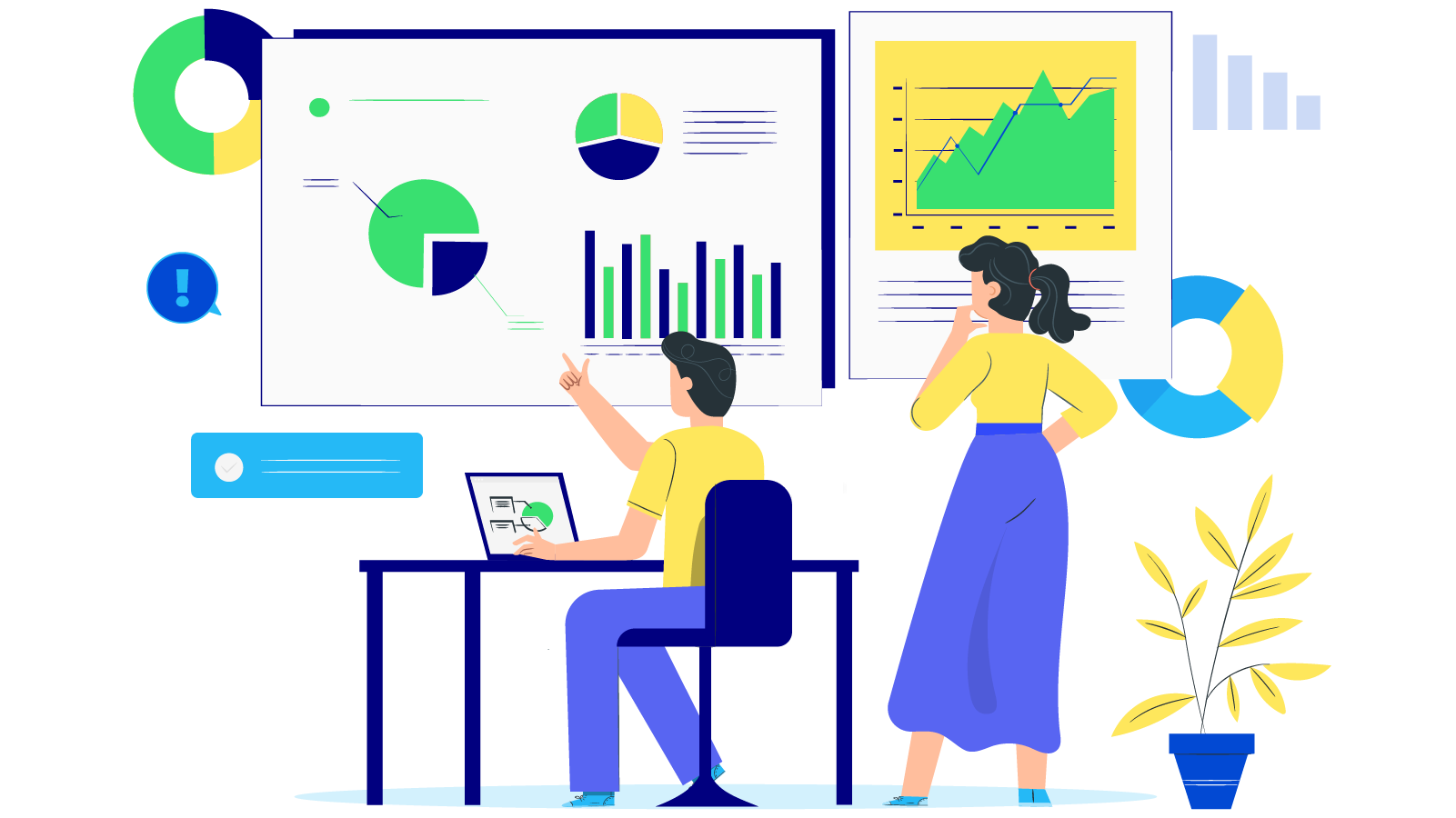 New Posts



Subscribe
Stay in the know
Get special offers on the latest news from Mageplaza.
Earn $10 in reward now!