9 Best SSL Certificate Providers to Buy in 2023
The Most Popular Extension Builder for

Magento 2
With a big catalog of 224+ extensions for your online store
In the online world, security plays a significant role in every entrepreneur or company with a website. The escalating increase of online attacks is a dangerous threat to the thrive of every business. Your brand and reputation depend on your site's online security, considering your customers are handing you important information like credit card details and credentials.
If your business has a data breach or loss of customer information, customers are likely to return to your website. That's where SSL certificates come in handy. They are part of your online security mix.
In this post, we'll introduce you to the list of best SSL certificate providers so that you can pick up the most suitable one for your website.
Table of contents
What is an SSL certificate?
SSL certificates enable you to encrypt and protect the communication between your site and a visitor. SSL refers to Secure Sockets Layer, where the encryption comes from. These are small data files that secure a cryptographic key to a business's credentials.
They bind domain names and server names, as well as a company's data and location. These certificates are often used on web pages that ask for crucial information from users, like passwords or payment information. Therefore, you'll want to ensure you bring to your payment pages, login pages, opt-in forms, and so on.
As these encryptions appear, it opens a "lock" that stops others from accessing the online activity, securing the connection. This keeps hackers from reading and stealing credit card details, login credentials, passwords, information, etc.
Regarding social media sites, this sort of secure browsing is becoming extremely vital. As you're browsing the web, it's easy to recognize websites that have an SSL. You'll often find a padlock right next to their URL, showing that the website is secure.
For instance, one should show up in your browser's address bar when you visit the most popular website, such as Google:
For any site, particularly an e-commerce site or a site using email servers, the actual SSL certificate is required to show its identity to users. The SSL certificate is present for any user to view and assess the identity of the business.
In addition to protecting users' payment information, passwords, usernames, and SSL certificates, keep data secure, increase your Google rankings, and reinforce trust between you and your customers. Plus, they can help improve conversion rates effectively as a user is more likely to purchase from you if your website is secure.
To begin deploying secure browsing sessions with visitors, you just need to install the certificate on a web server. Once you're done, no one can hack the web traffic between the web browser and the webserver. Meanwhile, another way to know a secure site is by looking at the URL. you'll see "https://" instead of "http://" at the beginning of sites that are well protected.
Things to Consider Before Buying an SSL certificate
Which level of validation to choose?
When it comes to SSL certificates, there are three levels of validation, which show the visual clues your site has to prove that it is secure. These validation levels include:
Domain validated (DV) SSL certificates: offers basic protection without visual cues and ties to your business. These certificates are ideal for those on a budget or who have basic sites that don't accumulate personal information.
Organization validated (OV) SSL certificates: offers basic business verification of the company that asks for the SSL certificate at an affordable rate.
Extended validated (EV) SSL certificates: offer the most visual cues and require the highest level of business verification to attain.
Mageplaza helps identify any flaws & weaknesses in your website and fix them before they start costing you a fortune.
Explore More
How many domains do you want to protect?
If you need to protect a single domain, purchasing a single certificate is a no-brainer. However, as usual, the website owners have to secure more than one domain. These domains can be grouped into two categories: fully-qualified domains and subdomains.
Wildcard SSL Certificate
Wildcard SSL certificates enable you to secure a limitless number of subdomains with the main domain employing a single SSL certificate. You can protect the following domains by using Wildcard SSL:
domain.com (main domain)
mail.domain.com
login.domain.com
ftp.domain.com
The wildcard SSL certificates are beneficial in two aspects. First, it keeps you away from the troubles of purchasing and installing an individual certificate for each of your domains. Hence, you don't need to go through the whole validation process to buy an SSL certificate, saving a great deal of time. Second, it saves you a considerable amount of money because you don't need to pay for every SSL certificate.
Note: the Wildcard certificates have two different domain validations: domain validation (DV) and organization validation (OV).
Multi-domain/ SAN SSL Certificate
Multi-domain/SAN SSL certificate comes with gradation over Wildcard SSL certificate. Different from the Wildcard SSL certificates, this certificate allows users to secure various fully-qualified domains with various sub-domains. Thus, you should go for SAN SSL certificates if you need to secure more than one main domain.
Issuance time
If you want the certificate to be issued within minutes, you should choose domain validation if it falls within your requirements. OV SSL often takes 2-3 days to be issued. The EV SSL takes around 2-4 days because it needs a large amount of scrutiny. If the CA has any uncertainties, they might require more evidence from your side, making the issuance process last longer.
Warranty Amount
The amount of warranty offered with the SSL certificate varies from certificate to certificate. The higher the level of validation, the higher is the warranty amount. In case there's any fraudulent accident with your customers, the certificate authority gives money as the payback. Actually, this should never happen and it almost never does but it is better to stay a step ahead.
9 Best SSL Certificate Providers That You Can Rely On
1. SSL2BUY
SSL2BUY being a top most SSL certificate provider focuses on keeping customers' trust on a higher notch with offering well known SSL certificates. By keeping all SSL seekers' interest in mind, the company has a vast portfolio of SSL security that matches the security requirements of every individual, small, medium and large businesses.
Even sales support and After Sales Service is also an attractive aspect of SSL2BUY as the satisfaction ratio of customers is on high. A customer can get a solution via chat, ticket and email support.
Pricing: Domain Validated (DV) starts at $8/ year, Wildcard SSL Certificate starts at $34/ year, multi-Domain SSL starts at $15/ year, EV SSL certificate starts at $61.60/year, OV SSL starts at $48/ year.
2. SSLs
SSLs.com is one of the most popular SSL certificate providers, targeting small-and-medium-sized websites providing comparatively low-priced SSL protection, dedicated support staff, and a 30-day money-back guarantee.
Moreover, SSLs offers website visitors the possibility to view real-time verification of their business credentials. All they need to do is to hover over the padlock.
The certificate comes with a high-end security level with 2048 bit signatures and 256-bit encryption keys.
Pricing: Comodo's pricing starts at $3/ year for the Personal SSL and $36/ year for the eCommerce SSL certificate.
3. SSL.com
As the name suggests, SSL.com concentrates entirely on the sale and implementation of SSL certificates. The company is a high-rated certificate authority, and their impressive offering covers trusted SSL, unified communication, wildcard, subject alternative name, and extended validation certificates.
To attract a wide number of customers, SSL.com offers tiered certificates catered to the requirements of organizations of any level and size, from small businesses with basic SSL requirements to big enterprises searching for multiple domain and subdomain licensing.
Pricing: The price of SSL.com starts at $36/ year.
4. Entrust
Based in the US, Entrust has been doing business since 1994 and has earned a reputation as a well-oiled machine for creating certification easily and seamlessly.
Entrust was established around a large selection of security products: ID card printers, credit card printers, authentication systems, and a PKI. With huge investments in secure systems, SSL certificates constitute one of its powerful offerings. Customers love the ability to handle multiple certificates across many domains from a single management console.
When it comes to customer service, Entrust offers support via chat, email, and phone. The provider has phone lines for different countries around the world.
Pricing: Entrust's pricing starts from $174 per year to $608 per year.
5. GlobalSign
GlobalSign is a Belgium-based certificate authority, considered one of the most popular certificate authorities for large enterprises. It provides the standard validation levels in wildcard and SAN variants.
Single domain certificates allow you to encrypt the www, mail, owa, and auto-discover subdomains of your site. This is very helpful if you use one of these as your mailing subdomain.
Besides, you can have access to unlimited server licenses and certificate reissues via the board. GlobalSign also comes with an SSL checker, everyday malware scanning, phishing detection, and a trust seal.
Remarkably, GlobalSign offers discount codes if you transfer from another SSL provider or if you move to a current certificate to EV level. In short, it is a great choice if you run a larger organization that needs a number of certificates.
Pricing: The pricing of GlobalSign includes $249/ year for Domain Validated (DV), $349/ year for Organization Validated (OV), and $599/ year for Extended Validated (EV).
6. SecureTrust
SecureTrust is a subsidiary of TrustWave Holdings. This provider concentrates on OV and EV certificates, making it more proper for businesses. These OV and EV certificates have 5 pricing tiers that allow you to secure up to 5,10, 20, 50, or 100 domains.
The provider makes validation clear and easy. You initially have to prove your domain ownership via email. Then, the company will look up all the information about your business.
SecureTrust's support is available 24/7 via every standard channel - live chat, phone, and email. Users will have near-instant responses, helpful and to-the-point answers.
Pricing: The cost of SecureTrust SSL certificates starts at $157.49 per year.
7. GeoTrust
Earlier owned by VeriSign and Norton, GeoTrust currently works as a subsidiary of DigiCert. The company covers three major areas: SSL certificates, SSL, and Signing Services for enterprise services.
Those searching for SSL certification will find that GeoTrust provides a thorough selection beginning with domain-level and progressing up to its True BusinessID with EV level certification.
GeoTrust SSL certificates have been available in different enterprises and fields, including governmental organizations, healthcare, and some financial institutions. Even though the authority requires a time to conduct identity checks in Organization and Extended validation certificates, it is worth it as it will secure your company from the slightest security threat and phishing tactics as well as build the identity over the web.
Additionally, GeoTrust is packed with some features to make sure the best security for your site and provide 256-bit encryption. This SSL certificate provider also has a warranty of up to $1,500,000 and a 30-day return policy for its customers.
Pricing: The GeoTrust SSL certificate's cost begins from $61.20/ year to $330.37/ year.
8. Thawte
Taking over 40% of the international market, Thawte is one of the most outstanding SSL certificate providers in the industry. After an array of acquisitions that culminated in 2017, the brand is presently owned by DigiCert. While its parent company concentrates on large enterprise-level customers, Thawte's solutions target primarily medium-sized businesses and small enterprises.
Their offering is separated into three products with different degrees of customer assurance and covered warranty. Each of them can be bought as a multi-year plan for up to 6 years, along with a wildcard SSL certificate for an extra cost. As usual, Thawte issues certificates within three days, with basic plans taking several minutes to set up.
Pricing: SSL certificates from Thawte ranges from $149/ year to $344/ year.
9. Network Solutions
Launched in 1979, Networks Solutions is regarded as among the most renowned names in the digital services industry. Whereas their SSL certificate provider role has not become a main part of the brand, their products' low entry price has brought it to the map as a valuable option for small and medium-sized businesses.
The company provides multi-year term domain, extended and multiple-domain SSL certificates, and wildcard and extended certificates. Moreover, it's essential to note that the base price for the different packages does not support quick validation time. That means it might take up to five business days to finish the process.
Pricing: The pricing range of Network Solutions's SSL certificates starts from $50.00/ year up to $579.00/ year. The most recommended package is the Basic plan (Organizational Validation), with the price of $124.50/ year.
Summary
Before you can come up with the most appropriate SSL certificate for your eCommerce website, you need to identify what you need to protect.
Keep in mind that the most important reason to get an SSL for domain protection is website protection and user trust. Data theft can be a serious threat to your company. As an e-commerce site owner, you must protect your customers' data at any cost.
Website Support
& Maintenance Services
Make sure your store is not only in good shape but also thriving with a professional team yet at an affordable price.
Get Started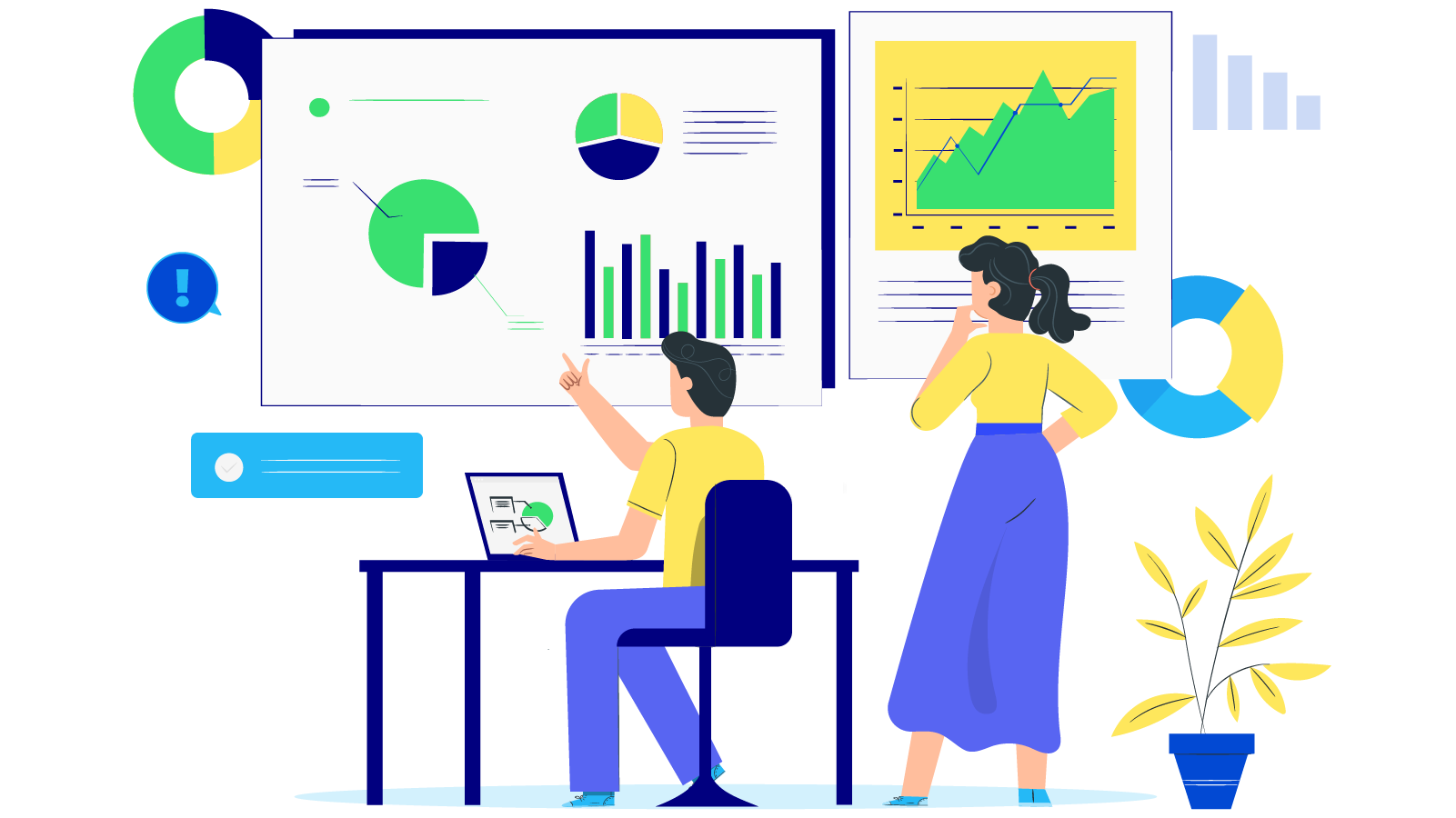 New Posts



Subscribe
Stay in the know
Get special offers on the latest news from Mageplaza.
Earn $10 in reward now!