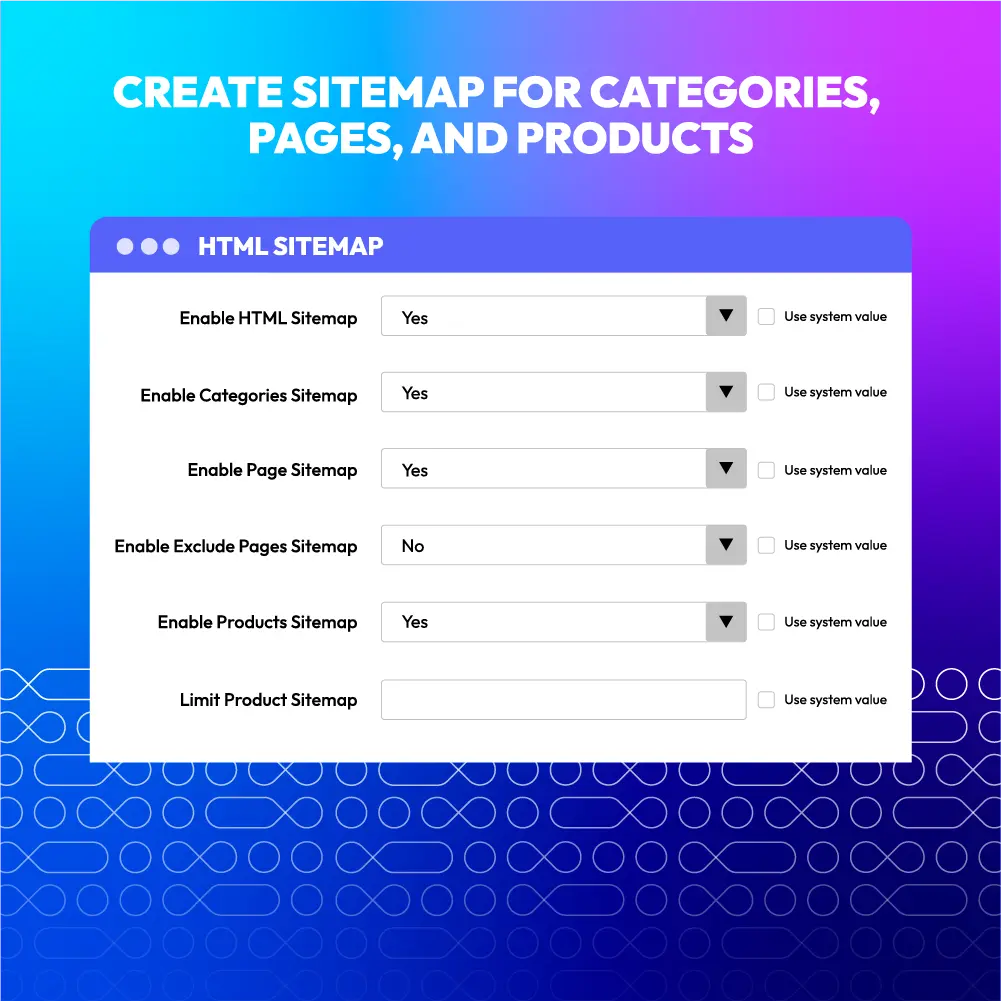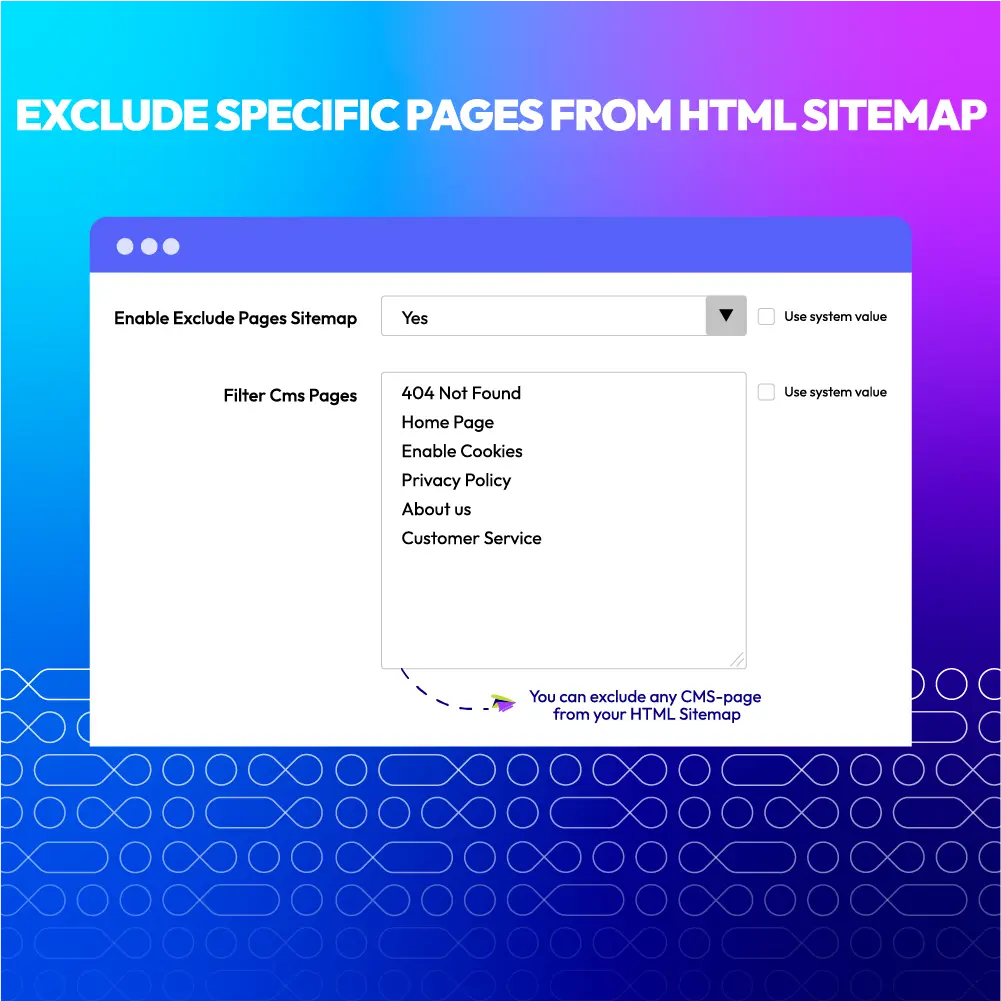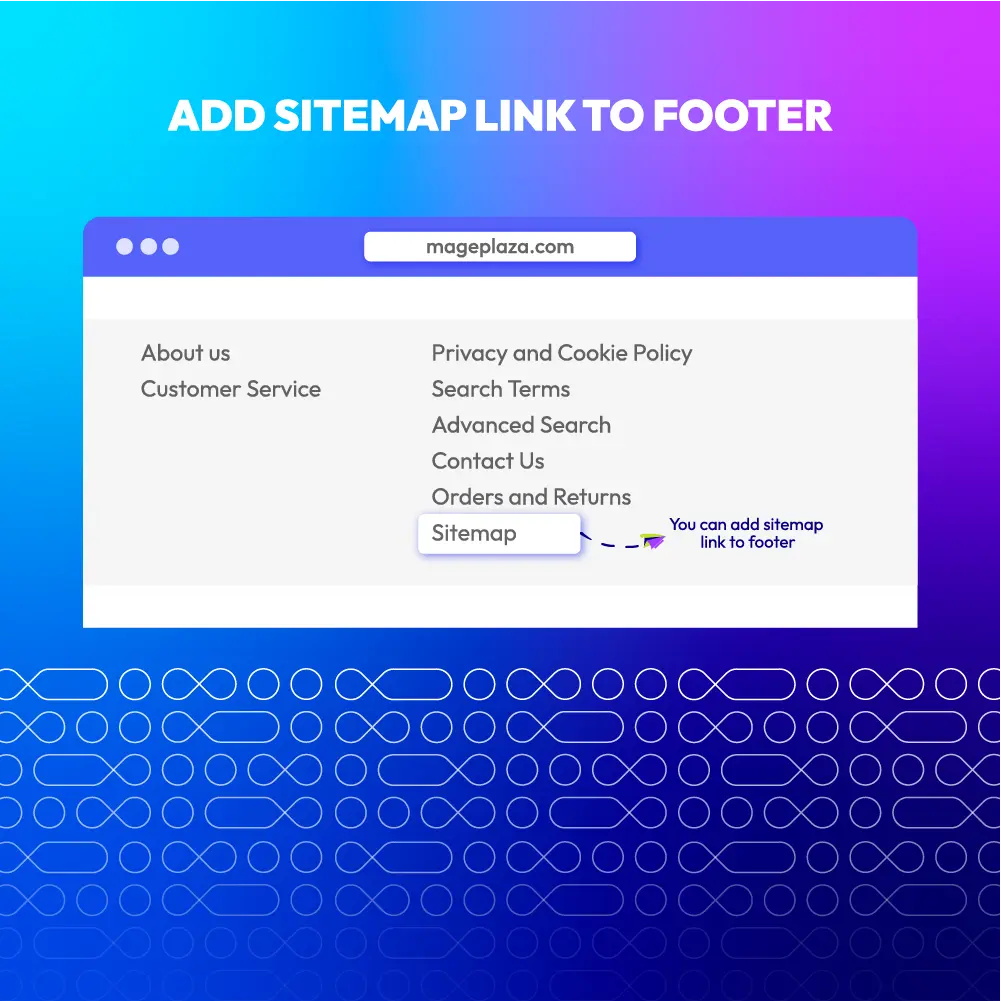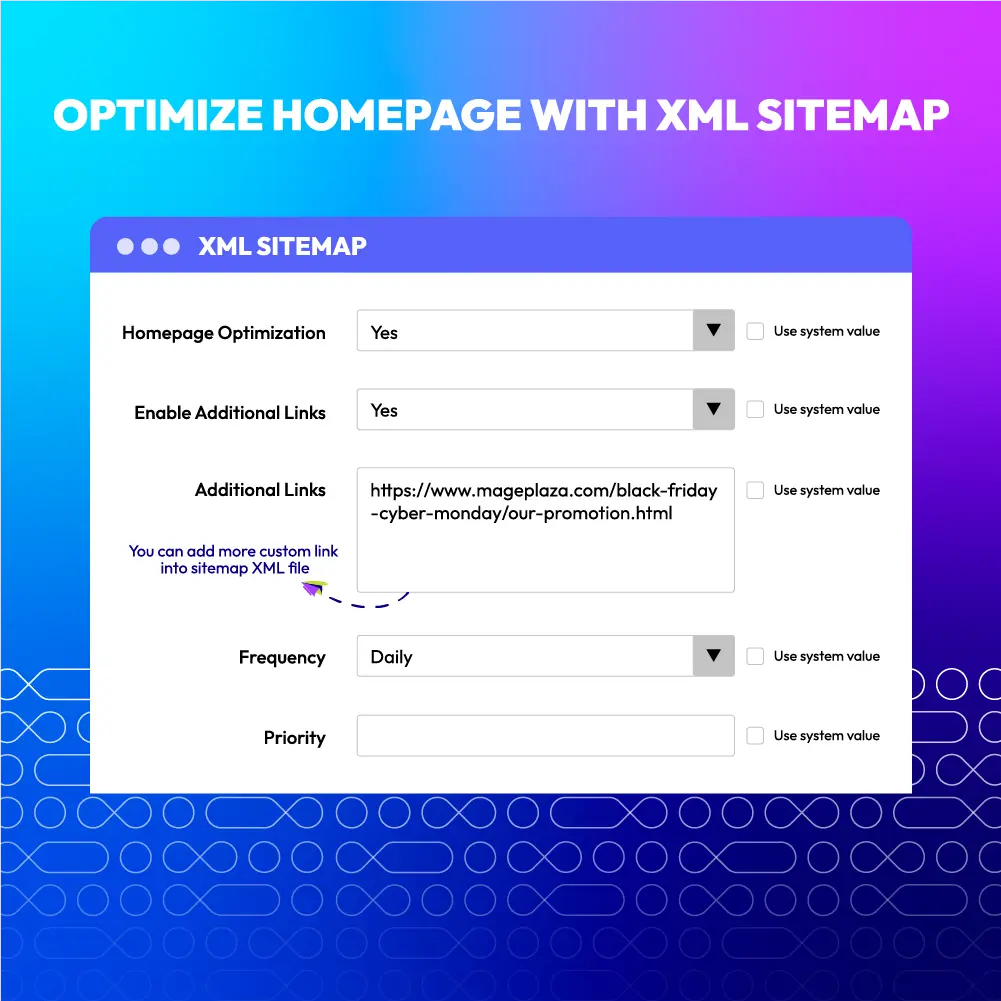 60-day Money Back
Frequent Update
365-day Support
Magento 2 XML, HTML Sitemap Extension
XML Google Sitemap is one of the most effective solutions which may optimize your site. Sitemap helps to navigate your site more easily. It is not only good for your users but also your search engines. There are two types of sitemap: HTML sitemap and XML sitemap. HTML sitemap can help your customers easily navigate the site and find product quickly. XML sitemap helps search engines understand your site better; hence the index process is much faster and your site will have higher ranking, then attract more customers, generate more organic traffic.
Need API/GraphQL for Magento 2 Sitemap? Chat now
Help search engines index quickly
Support shopper easily look up products, categories and pages
Support both HTML and XML sitemap
Include, exclude any custom links with ease
Easy to exclude one or more products, categories, pages

CE/EE/B2B/Cloud/ Adobe Commerce 2.2.x, 2.3.x, 2.4.x
Chat now
Problems
For search engines, XML sitemap can help Google index your content correctly and quickly. Indexing new pages shortens the time your new products appear in Google. Magento 2 supports XML sitemap built automatically but store owners can't include and exclude own objects such as products, categories or pages. This can affect the good understanding of Google to your site.
For customers, it would be very convenient if they access your site, locate a sitemap and explore the product which they can't find by searching only. A well - organized sitemap will incredibly increase your customer's satisfaction and make their shopping experience more interesting. Unfortunately, Magento 2 doesn't provide HTML sitemap, you may need an extension to generate it in a seconds.
Solutions
Fortunately, Mageplaza supports both HTML sitemap and XML sitemap in an extension. You both have detailed HTML sitemap for customers. Not only products, categories but also pages and additional links. Besides, you can include or exclude such an objects as you want.
AVADA Marketing Automation by Mageplaza (recommended)
Mageplaza Blog supports Rest API and GraphQL. Besides, it is compatible with the most popular themes:
Follow up and convert customers by Automation Campaigns: Welcome series, Abandoned Cart emails, Order follow up, Cross-sell, Upsell emails
Promote your brand and quickly drive sales by sending mass Newsletter Emails
Send your messages to the right people and increase conversions with Advanced Segmentation
Collect leads and deliver promotions with stunning Signup Forms, and Spin to Win
Learn more
More Features

Check out more details of HTML Sitemap and XML Sitemap
HTML Sitemap
Include essential links to sitemap
The Magento 2 HTML sitemap extension lets you add a great variety of links to your sitemap to make it extremely informative. You can include the following link types: Categories; Products; CMS-pages It can also limit number of the products displayed in the sitemap.
Exclude specific pages
Due to flexible settings you can easily exclude any CMS-pages as well as 'out of stock' products from your HTML sitemap to display only the links you really need.
Add sitemap link to footer
This link may help customers easily understand the structure;hence, they can easily find a category or product they are looking for.
Improved products sitemap (New)
The products sitemap is improved with extra features: Split by first letter, Sort products, and Hide out-of-stock products.
XML Sitemap
Homepage Optimization
In CMS file, it will remove the link of CMS page using for homepage, which make homepage optimized. Therefore, the content will be indexed much faster.
Include or exclude any pages
You can decide whether to include or exclude any CMS-pages.
Specify frequency and set priority
With these additional links, you may set frequency of updates so that the search engine can update these page's information by daily, weekly or monthly. Moreover, you can set priority for this group of links. The higher the number is, the higher priority the link is.
Pricing

Choose your suitable edition
Standard
Crafted for a great webstore start
$
49
($99)
first year
Supports for Magento 2 Community Edition
Enterprise
Great for an enterprise solution
$
199
($299)
first year
Supports for Magento 2 Enterprise Edition
Highest priority support
Mageplaza supports multi domains, multi stores and multi languages, so you have to pay one time.
In 60 days, you will get full refund if you are not satisfied with your extensions.
We are sure to stand by you if you need us before and during your extension purchase
Yes, of course, SEO Sitemap can be fully compatible with other Mageplaza extensions.
SEO Sitemap is 100% open source, so it's very easy to install and configure without any code modification.
SITEMAP
this sitemap extension seems to work well. we've had it for a few years and it integrates into the seo work etc that is needed. would definitely recommend this extension. its needed for all websites.
Sadique
Works perfectly.
Sadique
-
Verified Purchase
Best Extension for Site Map
Thanks for a great extension for free, Mageplaza has some extensions for free which normally are paid.
Muhammad Ibtesam
-
Verified Purchase
Great add-on
Thanks, this add-on is great, can't wait to recommend to others.
REALLY LOVE IT
I can make my site navigation better and more effectively. Can't believe this awesome module is free. Really love it.
Judith
-
Verified Purchase
Amazing results
Your support team ensured me that there was no difference between charged extension and free extension. I got all my answers now. The ultimate results are amazing.
Andrea
-
Verified Purchase
Yayyyy
I was not confident at first, looking for support. I was surprised to find that though this is free, Mageplaza team still answer all of my questions promptly. This is easy to configure and works perfectly on my site.
Natalie
-
Verified Purchase
Surprisingly good support
A free extension but still works amazingly! And I still got supported. You guys treat me so well. Really appreciate your help! Will come back and purchase more from you guys.
Billy Desmond
-
Verified Purchase
Want to do extension customization?
Custom request
Let us know your requirements
There are no release notes.
Google Sitemap's Full Features
HTML Sitemap
Enable HTML Sitemap
Enable Categories Sitemap
Enable Pages Sitemap
Enable Exclude Pages Sitemap
Enable Products Sitemap
Exclude Category Ids (New)
Show category as tree or list (New)
Products Sitemap: Split by first letter, Sort products, Hide out of stock (New)
Limit Product Sitemap
XML Sitemap
Remove the link of the CMS page using for homepage
Enable Additional Links
Add Sitemap Link to Footer
Enable and Add Additional Links
Specify frequency of updates for each type of pages
Set priority of importance for group of links
Why choose Mageplaza Magento 2 Sitemap
Mageplaza provides consistent and customer-centric extensions for your Magento 2 store.
We don't sell products for one time. We provide lifetime solutions which help our customers thrive with their businesses.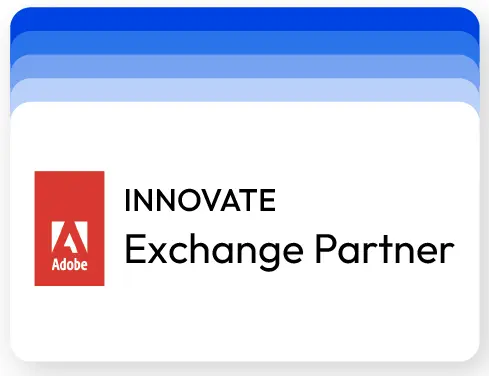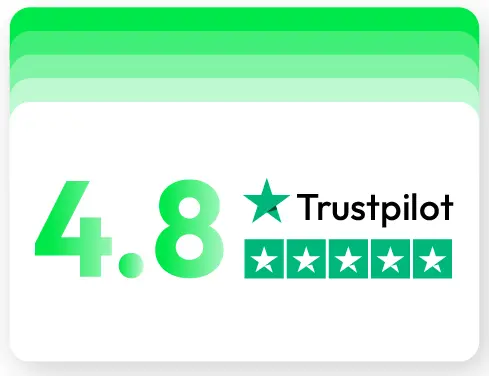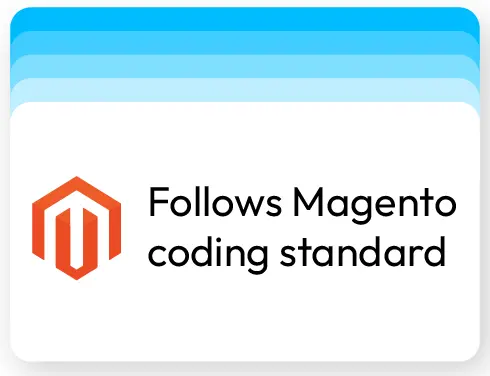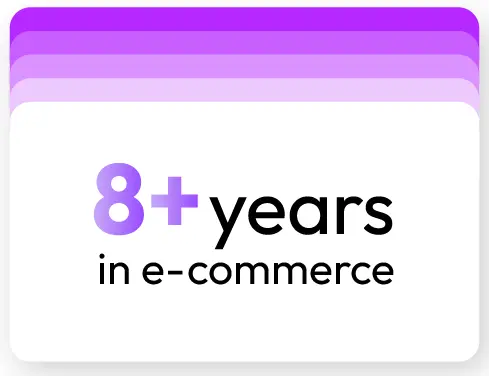 60-day Money Back
Extensive 60-day money-back period. You love it or get a full refund no questions asked.
Extensive Support Timeframe
Mageplaza provides support 16 hrs/day, 5.5 days/week to guarantee the seamless operation of our extensions on your store.
Install via Composer
Simple installation via composer helps you save time and eliminates technical issues during future updates.
Frequent Updates
Intensive update roadmaps ensure great performance, bug-free, highly compatible, and innovative extensions.