Top 20 biggest offshore vessel companies in the world
Experienced E-commerce Agency for

Magento/ Adobe Commerce/ Shopify/ Shopware

Development
As the maritime industry grows, offshore vessel companies play an important role in supporting oil and gas exploration and facilitating renewable energy projects. These formidable giants navigate the world's oceans with great precision and unwavering strength.
In this blog, we will unveil the top 20 biggest offshore vessel companies in the world, each with distinct legacies and visions. You'll gain insight into their operational capabilities and technological advancements. Let's embark on an extraordinary voyage across the vast oceans!
What is an offshore vessel company?
An offshore vessel company is a business that specializes in supplying various types of vessels and marine services for offshore operations. These firms are important in helping offshore industries such as petroleum exploration, offshore construction, renewable energy projects, and subsea operations.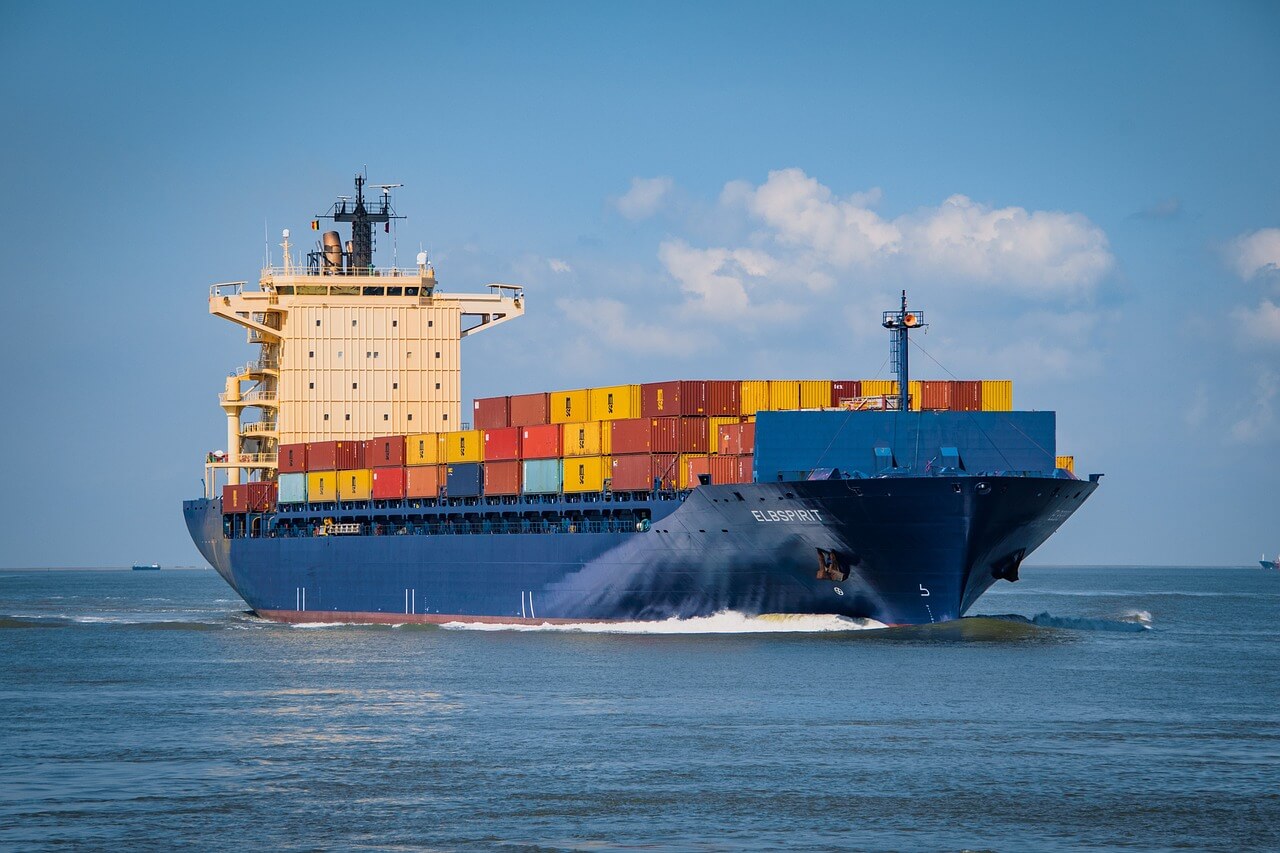 Offshore vessel companies often own and operate a diversified fleet of specialized vessels tailored to fulfill the particular needs of offshore operations. These vessels can range in size and strength. From large and robust anchor handling tug supply (AHTS) vessels to versatile and agile crew transfer vessels (CTVs) and offshore wind installation vessels.
Offshore vessel companies are well-known for their experience in vessel management, crewing, and logistics. They ensure that the vessels are well-manned and well-maintained to fulfill the strict criteria of offshore operations. 
These companies collaborate closely with clients, project operators, and contractors to develop customized solutions that address unique operating requirements.
Offshore vessel companies offer a wide range of services, such as transportation of personnel and equipment, supply and delivery of essential goods and materials, and maintenance and repair services. 
Types of offshore vessel companies 
Offshore vessel companies come in various shapes and sizes, each specializing in a different aspect of offshore operations. Here are some popular types of offshore vessels that companies provide:
Offshore Support Vessel (OSV) Companies

: These companies provide support services for offshore oil and gas exploration and production activities. They often run a fleet of vessels that provide services such as personnel and equipment transportation, supply and delivery of products, anchor handling, towing, and firefighting.

Subsea Services Companies

: These firms specialize in subsea operations such as underwater construction, inspection, repair, and maintenance. They operate vessels built with remotely operated vehicles (ROVs) and other cutting-edge subsea technology.

Dive Support Vessel (DSV) Companies

: DSV firms specialize in supplying vessels and services for offshore diving operations. These vessels are built with diving systems and assist divers during underwater inspections, maintenance, and repairs.

Floating Production Storage and Offloading (FPSO) Companies

: FPSO firms own and operate floating production units in offshore oil and gas production. These vessels can produce, store, and offload oil or gas from offshore fields.

Offshore Logistics and Supply Chain Companies

: These firms focus on offshore operations' logistics and supply chain aspects. They offer vessel chartering, material and equipment procurement, warehousing, and transportation.

Offshore Construction Companies

: These firms supply vessels and services for offshore construction projects such as platform, pipeline, and subsea infrastructure installation. They may operate heavy-lift vessels, pipelaying vessels, and other specialist construction vessels.
Top 20 biggest offshore vessel companies in the world
1. Tidewater Inc.
Tidewater, a true trailblazer in the maritime industry, has left an indelible mark as the leading supplier of offshore support vessels (OSVs) in the global energy sector. With a rich history from 1956, Tidewater holds the distinction of creating the very concept of the "work boat" industry. Its launch of the Ebb Tide – the world's first purpose-built offshore vessel tailored to support the burgeoning offshore oil and gas industry was groundbreaking.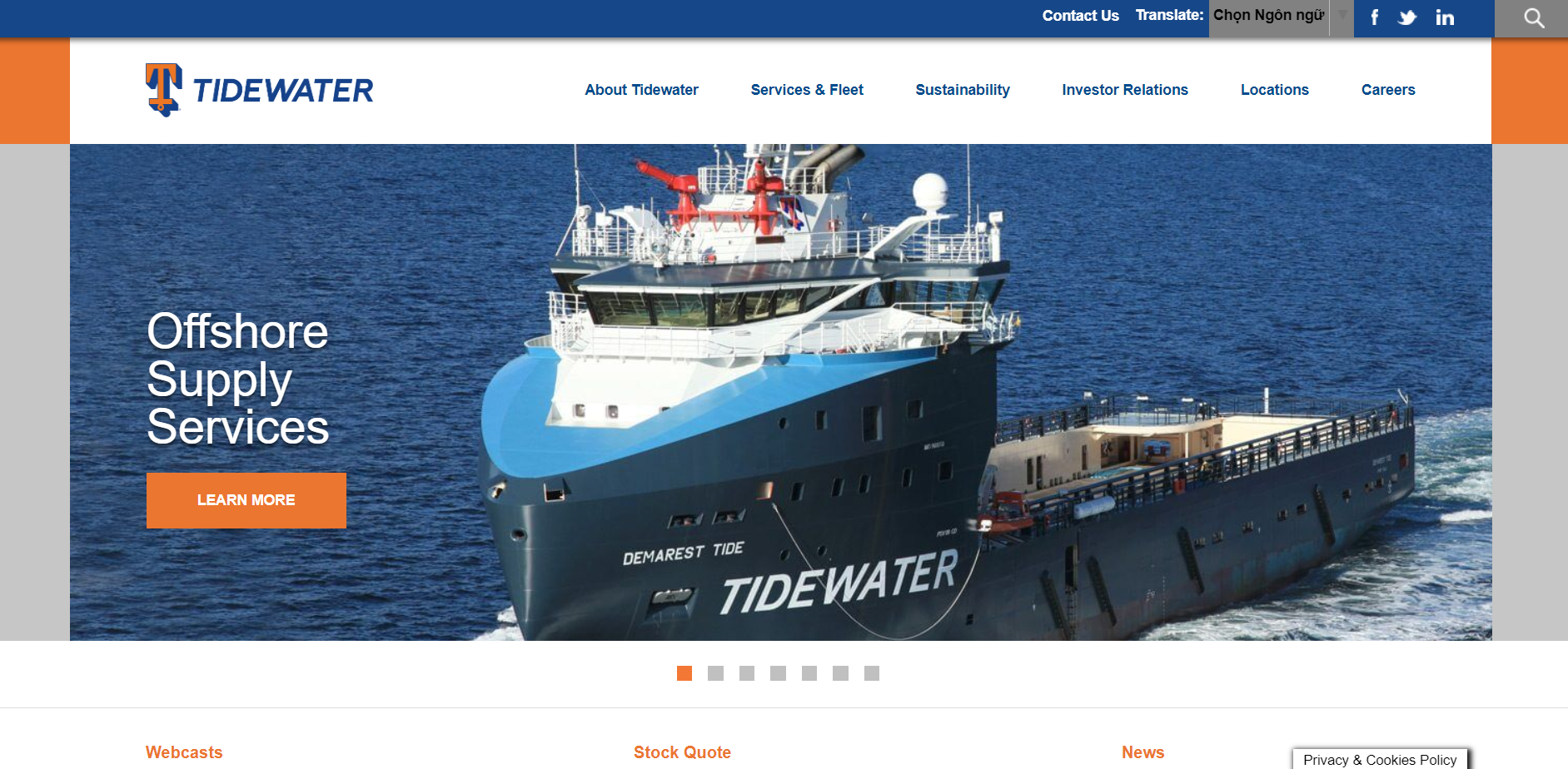 Today, Tidewater continues to set the standard for excellence with an unrivaled experience and expertise. With a global footprint that spans over 30 countries, more than 90% of Tidewater's vast fleet operates internationally. They are ready to take on the most challenging offshore projects. 
Tidewater's support services play a pivotal role in the success of offshore construction endeavors worldwide, from transporting crews and vital supplies to towing and anchoring mobile rigs.
Tidewater's goal is based on a firm commitment to operating safely. They also follow all applicable laws, minimize environmental consequences, and retain financial strength via prudent capital management. Tidewater focused on building the next generation of specialized maritime support vessels, ensuring they remain at the forefront of innovation and efficiency.
Tidewater's objective is clear: to be the global leader in the offshore business. The company will achieve that by providing unrivaled support and great local service to its customers at the lowest competitive cost. This ambitious goal is met by their highly skilled personnel, who prioritize safety while doing their jobs with the highest operational performance.
2. Edison Chouest Offshore
From its humble beginnings, in 1960, Edison Chouest Offshore (ECO) has emerged as a force to be reckoned with in the marine transportation industry. Today, ECO is a global leader, renowned for its unmatched diversity and dynamic solutions catering to a wide range of maritime needs.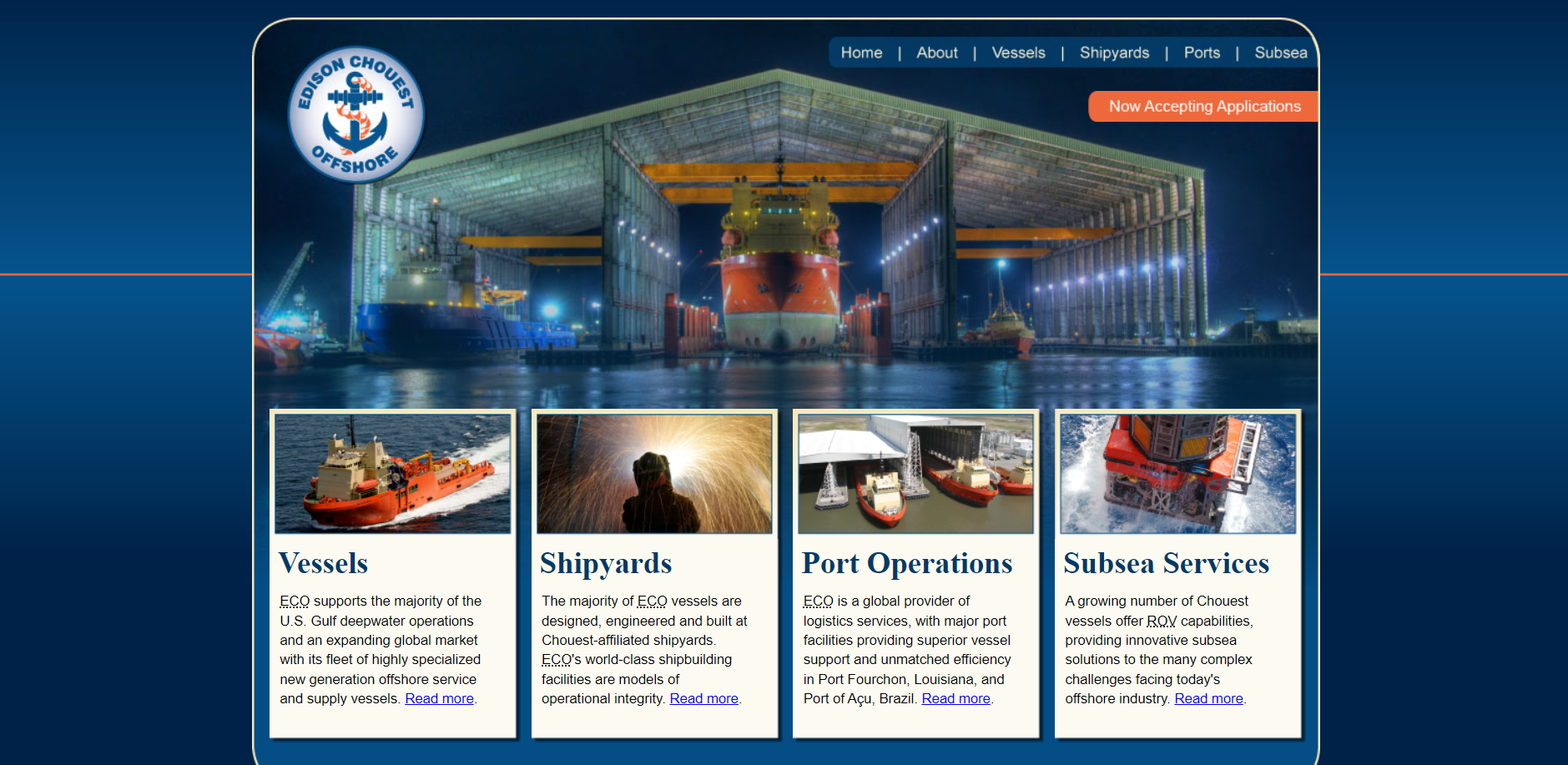 With a fleet of over 200 vessels ranging from 87 to over 525 feet, ECO has established itself as one of the top providers of marine transportation services. Their vessels provide great performance and reliability to a developing worldwide customer base, from offshore support to specialized activities.
One of the main reasons for ECO's continued success is its unrelenting commitment to innovation and keeping on the cutting edge of new technology. 
ECO stays ahead of the curve by adopting innovations in subsea support, integrated bridge systems, and global communications. This commitment to cutting-edge technology helps them provide outstanding service and satisfy their clients' changing needs.
ECO's ability to design, build, and operate various high-capacity and technologically superior vessels has cemented its position as an unmatched industry leader. 
Their fleet has impressive capabilities, allowing them to undertake a diverse range of jobs with efficiency and precision. ECO's commitment to quality shines through in all facets of its operations. From cutting-edge subsea construction vessels to adaptable offshore supply vessels, ECO is well-known as one of the leading offshore vessel companies in the world.
3. Bourbon
Bourbon Company SA, headquartered in Marseille, France, was founded in 1948 and is a major player in the marine services business. Bourbon has evolved into a global leader, famous for its broad range of offshore services and innovative solutions, with a seven-year history.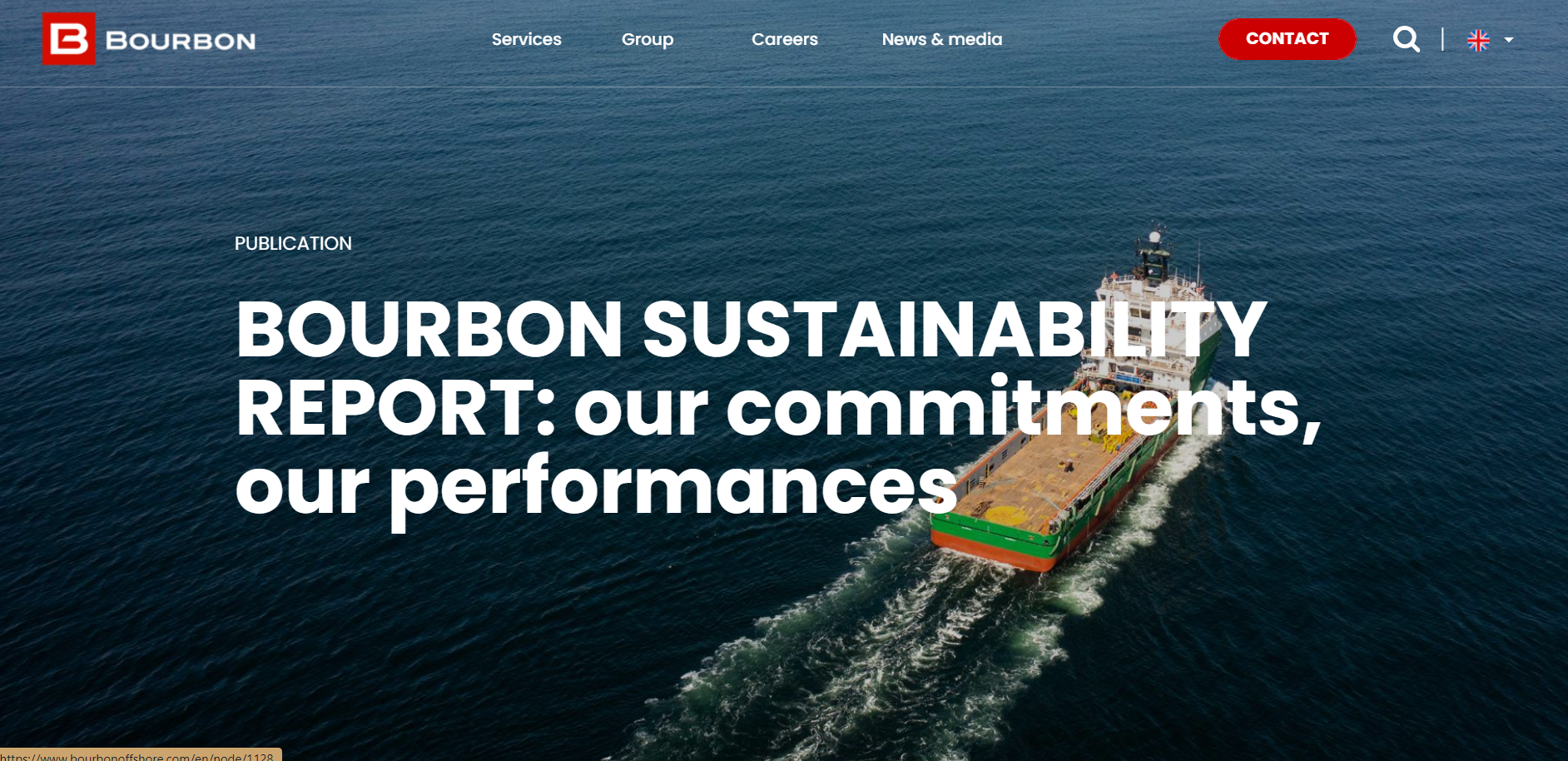 Bourbon's global presence spans over 50 countries around the world. The company caters to the offshore oil and gas industry's needs and the renewable energy sector. 
The company's extensive fleet includes anchor-handling tug supply (AHTS) vessels, platform supply vessels (PSVs), crew boats, and quick supply vessels. These vessels are strategically constructed to serve various missions, including personnel and equipment transportation, anchor handling, towing, and logistics support.
Being one of the top offshore vessel companies in the world, Bourbon is dedicated to becoming an innovative company with cutting-edge technologies. They've embraced digital transformation, including smart technology, data analytics, and automation.
4. Maersk Supply Service A/S
Maersk Supply Service is a great force in global offshore maritime services. The company provides complete solutions specifically customized for the energy sector on a global scale. Maersk aims to reinvent the norms of maritime service, with a rich tradition and an unrelenting commitment to quality.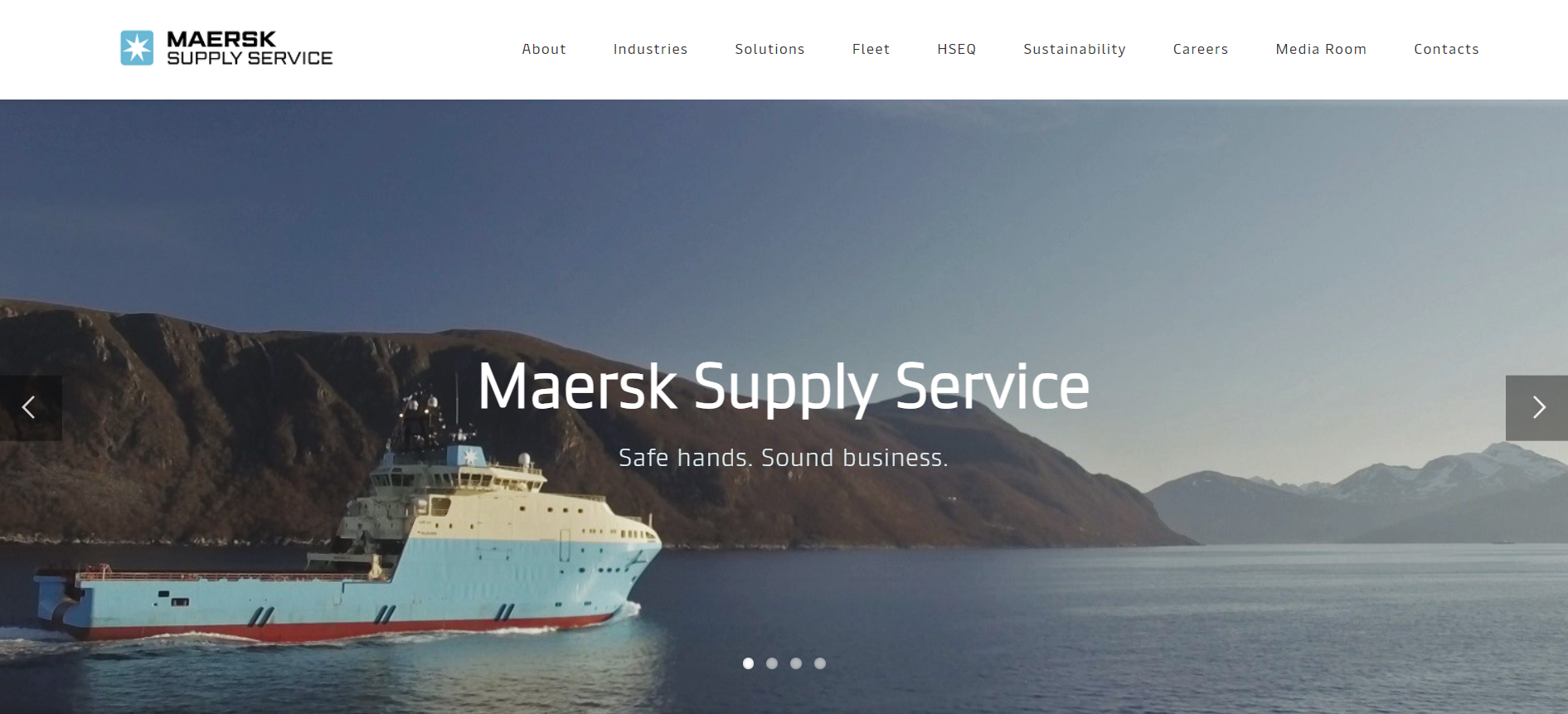 Maersk Supply Service has positioned itself as a major maritime powerhouse with a cutting-edge fleet of 36 boats. Its vessels, which are manned by over 1,100 highly skilled and devoted crew members, are equipped with cutting-edge technology and resources. 
Maersk's objective is to provide the highest operating efficiency and safety. The company's fleet is ready to handle any task, from anchor handling and towing to subsea services and offshore assistance. They allow your projects to reach new heights.
Maersk Supply Service provides various integrated solutions to the energy sector to optimize operations and provide comprehensive support. Their services include vessel management, anchor handling and towing, subsea services, offshore support solutions, and emergency response and rescue. 
5. Seacor Marine Holdings
Seacor Marine is a global pioneer in marine transportation, well-known for driving innovation and setting industry standards. The company has continually generated new solutions that have transformed the field through our relentless pursuit of technological advancements. Seacor's dedication to providing exceptional efficiency, comfort, and safety has driven them to the industry's forefront.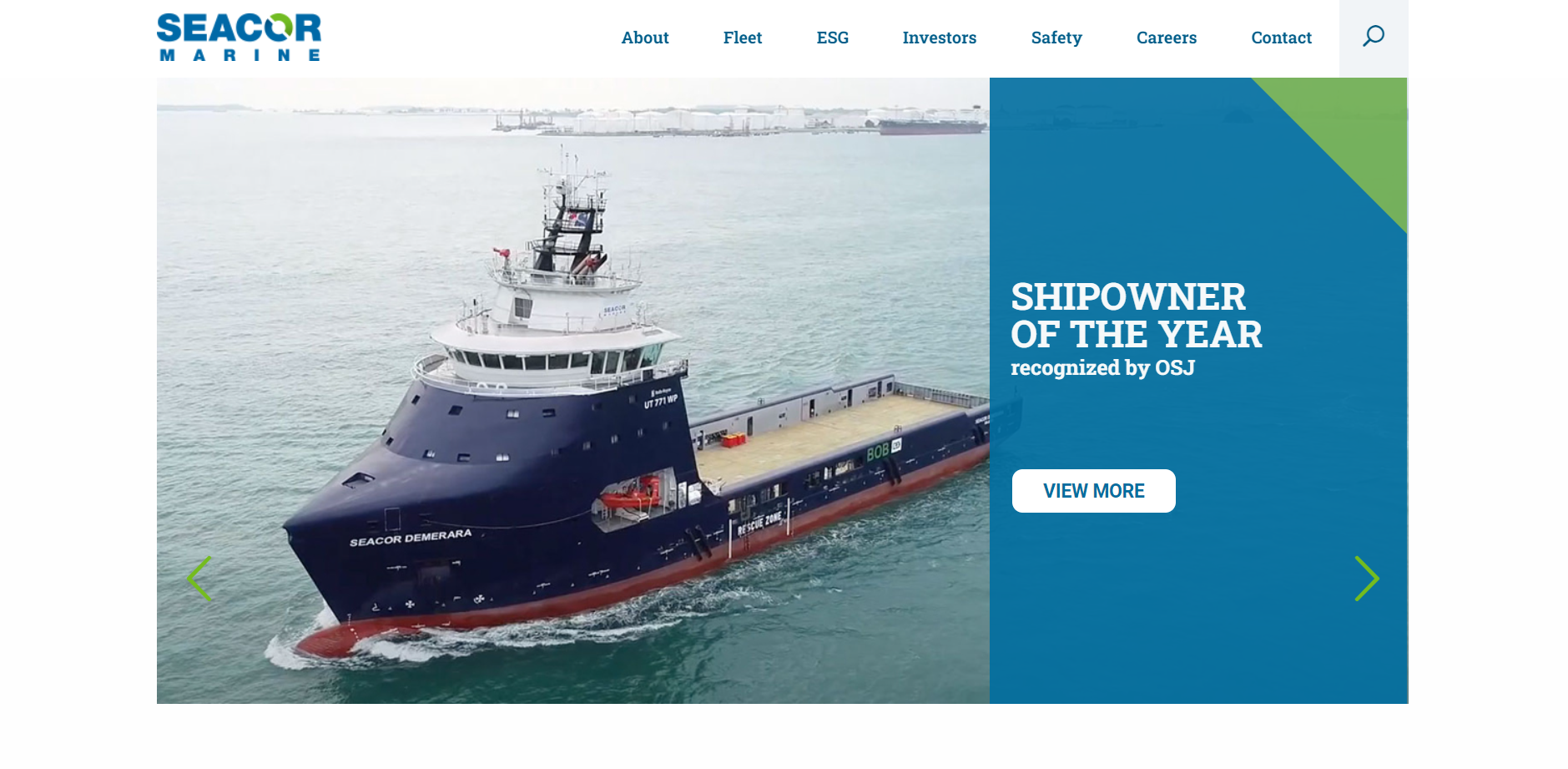 The legacy at Seacor Marine is distinguished by a series of exceptional "firsts" in the industry. Seacor was the one who brought catamarans to the oilfield and used their particular potential as early users of cutting-edge technology.
Seacor was also the first to use "ride control" technology, which allows for more comfortable and smoother offshore excursions. Additionally, the company created the first and only monohull in the industry with a premium airline-style "pod" seating configuration. This was equipped with USB charging connections and LED lighting.
Seacor Marine provides a full portfolio of transport support services for offshore energy projects worldwide. The company has a persistent commitment to satisfying various customer needs. Seacor's services are intended to cut fuel usage, lower emissions, and help preserve the environment. 
Their services include crew transportation, platform supply, offshore accommodation, maintenance support, anchor handling, and mooring capabilities. By seamlessly integrating these services, Seacor empowers its clients to optimize their operations while prioritizing sustainability and environmental responsibility.
6. China Oilfield Services
China Oilfield Services (COSL) is a worldwide energy industry leader. Being one of the leading offshore vessel companies, COSL offers comprehensive solutions and services that drive the discovery and production of fossil fuel resources.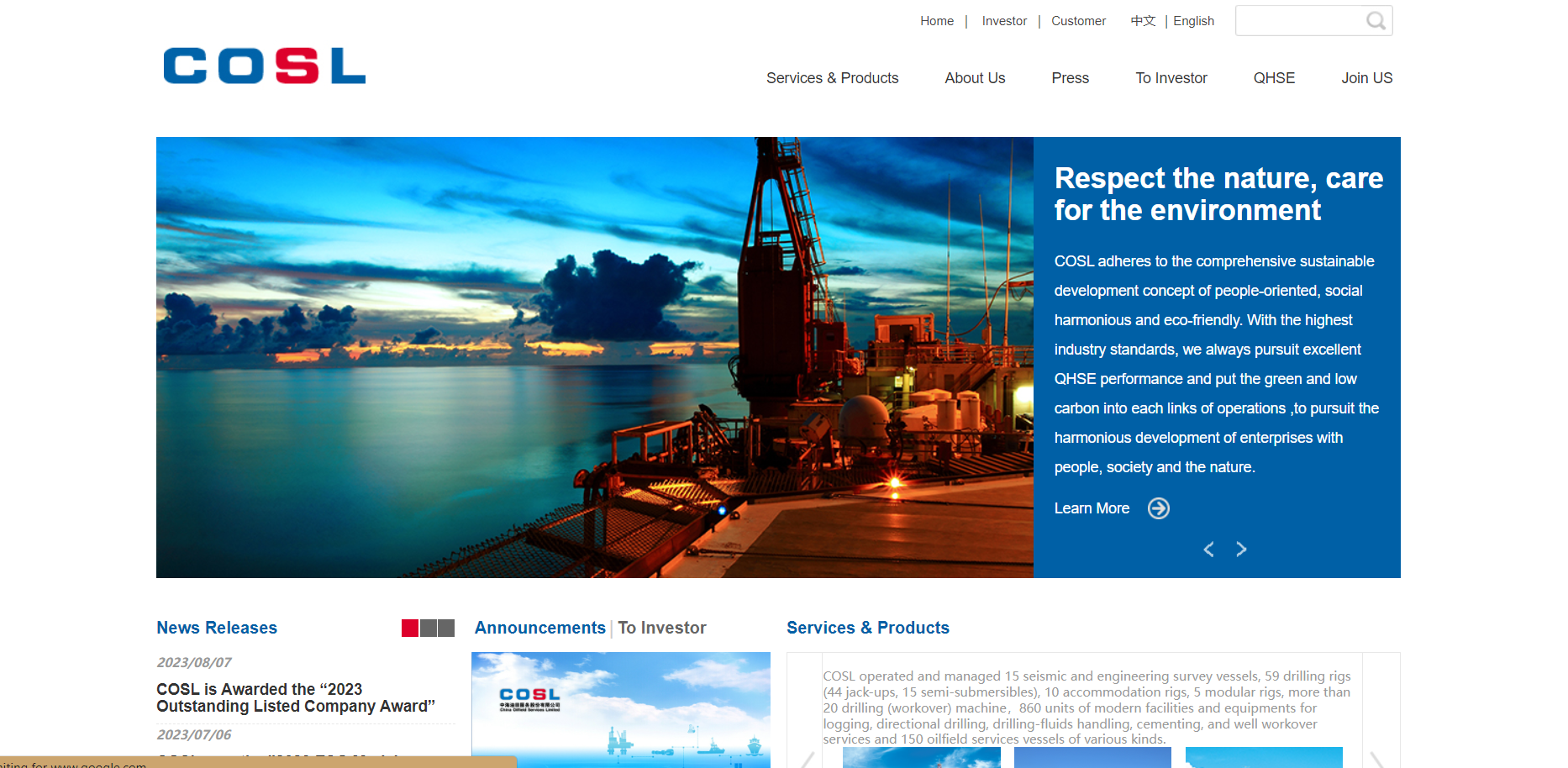 COSL has made important contributions to the energy industry and has received acclaim for its breakthrough achievements. As a pioneer, COSL created new drilling methods and equipment for efficient and safe operations in difficult conditions.
COSL's vision is built on long-term growth and ethical standards. They are dedicated to improving energy exploration and production while reducing our environmental effects.
COSL's services include offshore drilling, well services, geophysical services, marine support, and more. COSL offers integrated solutions that cover the whole lifespan of oil and gas projects, from exploration and development through drilling and production.
COSL has forged strong relationships with industry stakeholders through strategic alliances and partnerships. This will help facilitate the development and sharing of best practices. 
7. DOF Subsea
DOF Subsea is one of the leading companies providing integrated solutions, pushing the boundaries of innovation and excellence in the offshore industry. With a relentless passion for delivering superior results, DOF Subsea is committed to client satisfaction to redefine the possibilities of subsea operations.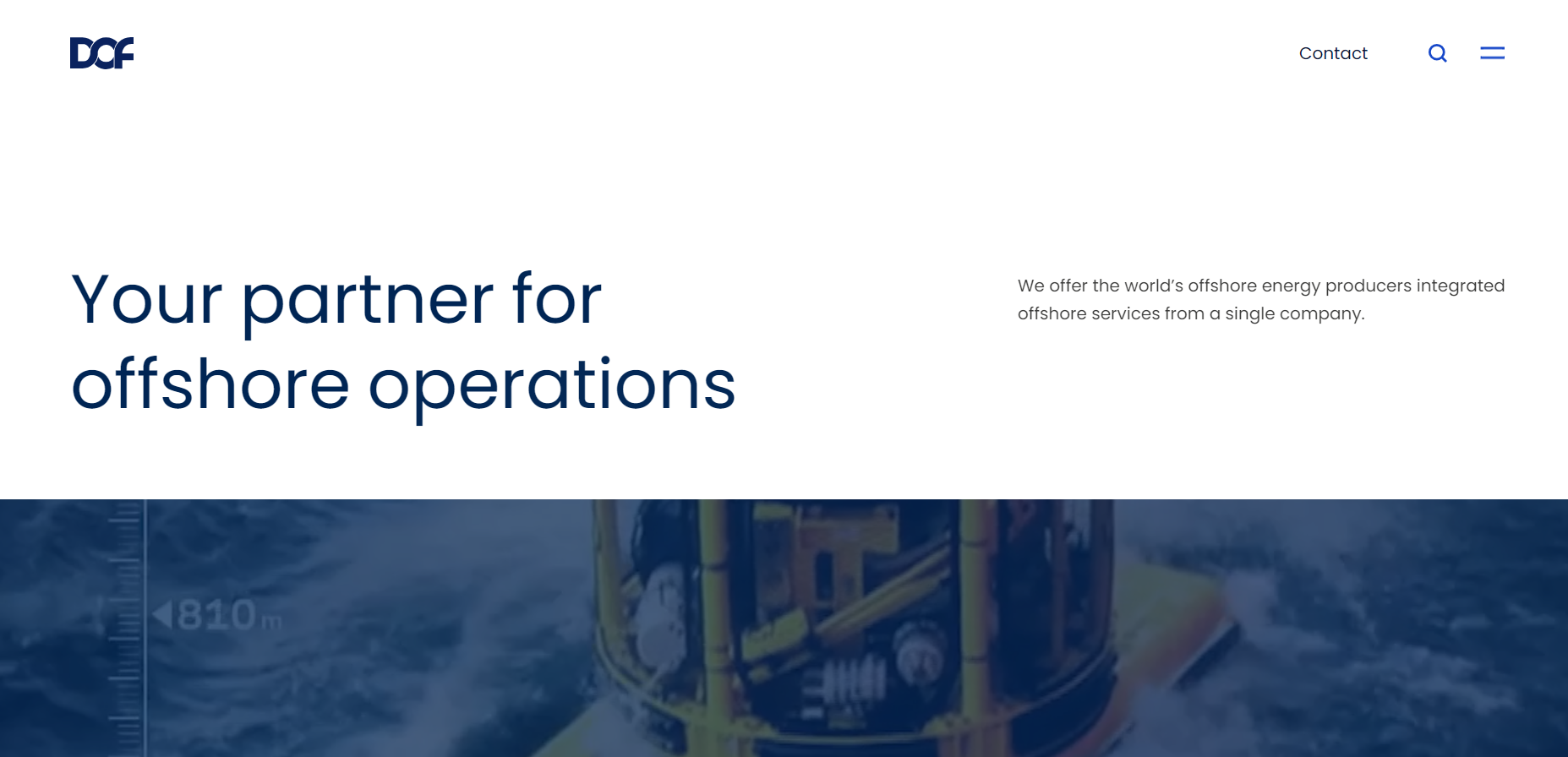 DOF Subsea blends multinational capabilities with local experience, thanks to its global presence and thorough understanding of local markets. With its extensive network of partners, DOF can provide seamless subsea solutions regardless of project location or complexity.
DOF Subsea provides a wide variety of subsea services to meet the diversified needs of energy industry clients. From project management and engineering to installation and construction, and underwater maintenance and decommissioning, DOF will have you covered.
DOF improves operational efficiency, cut costs, and reduce environmental impact by using the potential of modern robots, remote intervention systems, and autonomous underwater vehicles (AUVs). The company's dedication to innovation allows them to stay on top of developments and give exceptional solutions to their clients.
8. Solstad Offshore ASA
Solstad Offshore ASA is a trusted provider of offshore service vessels and maritime services to the global energy industry. With a rich history dating back to 1964, Solstad Offshore has evolved into a leading player in the offshore sector. The company offers a diverse fleet of vessels and comprehensive solutions that cater to the industry's unique needs.
Solstad Offshore owns and manages a diverse fleet of specialized vessels, including platform supply, tug support, and construction service vessels. These state-of-the-art vessels are precisely constructed and equipped to serve various offshore operations. This can assure seamless logistics, safe transport, and fast project execution.
Solstad's comprehensive offerings encompass geotechnical work, walk-to-work services, grouting, and SURF (Subsea Umbilicals, Risers, and Flowlines) operations. They also provide cable laying and repair, trenching and burial, ROV (Remotely Operated Vehicle) support, survey work, and IMR (Inspection, Maintenance, and Repair) operations. 
Solstad Offshore has 27 construction service vessels, 20 anchor-handling tug support vessels, and 39 platform supply vessels in its fleet. This large fleet enables them to fulfill the industry's changing expectations by ensuring flexibility, scalability, and the ability to execute various projects.
9. Hornbeck Offshore Services
Hornbeck Offshore is headquartered in Covington, Louisiana, strategically located near the Gulf of Mexico. This is a trusted provider of marine transportation, subsea installation, and accommodation support services to the offshore oil and gas industry.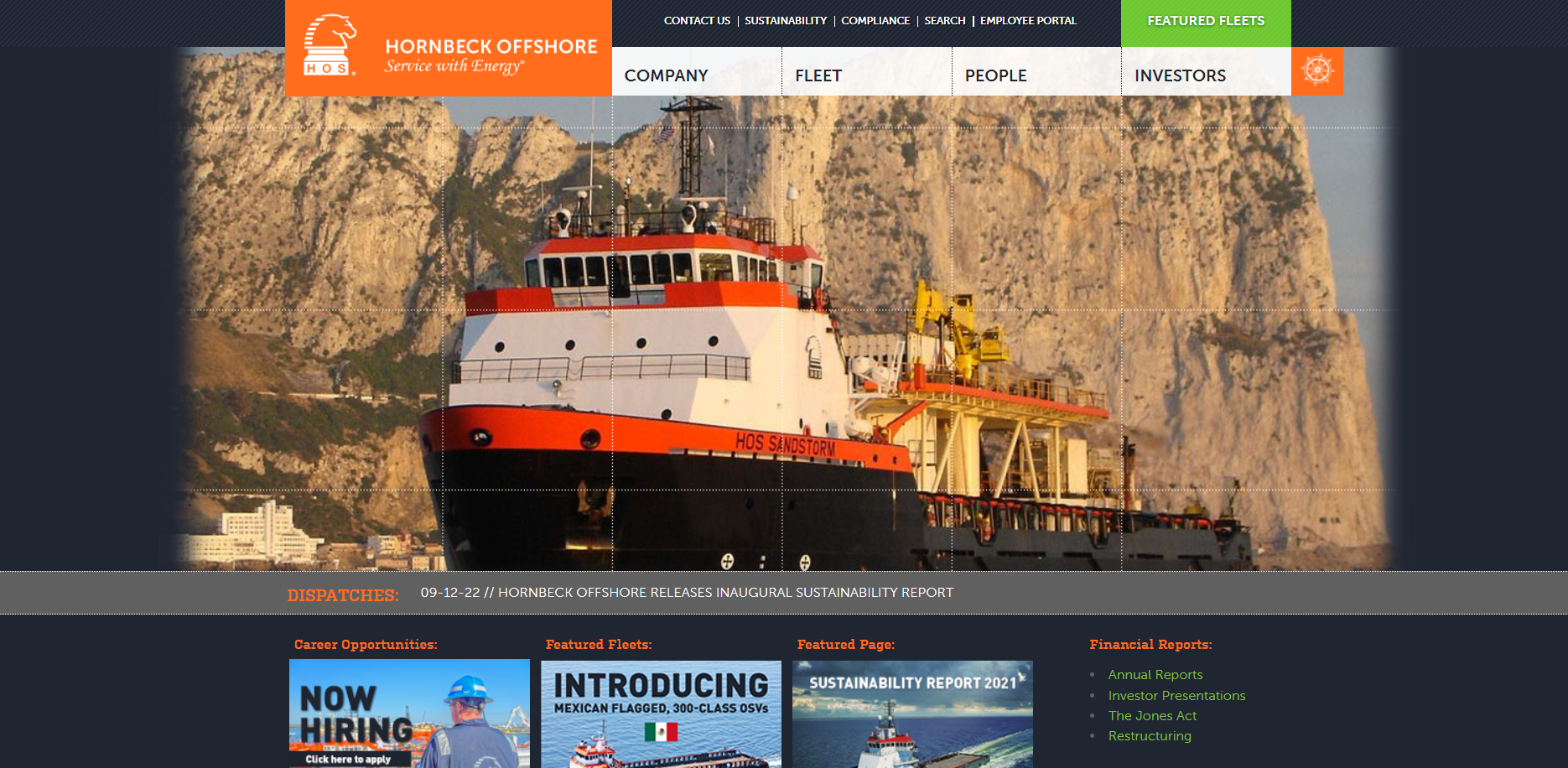 Being one of the largest offshore vessel companies in the world, Hornbeck Offshore owns a fleet of state-of-the-art offshore service vessels (OSVs) and multi-purpose support vessels (MPSVs). 
With their cutting-edge infrastructure, these vessels provide crucial logistics and support services, ensuring the smooth operation of offshore activities. Hornbeck Offshore also maintains ocean-going tugs and barges in the northeastern United States and Puerto Rico, expanding its reach and capabilities further.
Their fleets of new-generation OSVs and MPSVs are equipped with advanced technology and capabilities to tackle the challenges of deepwater and ultra-deepwater environments. Hornbeck prides itself on delivering efficient, safe, and reliable services that meet the industry's evolving demands.
10. Damen Shipyards
Damen is a renowned international shipyard group that has established itself as a leader in the maritime industry. As a family-owned company, Damen combines a rich heritage with a forward-thinking approach, consistently delivering innovative solutions and setting new standards in modular shipbuilding.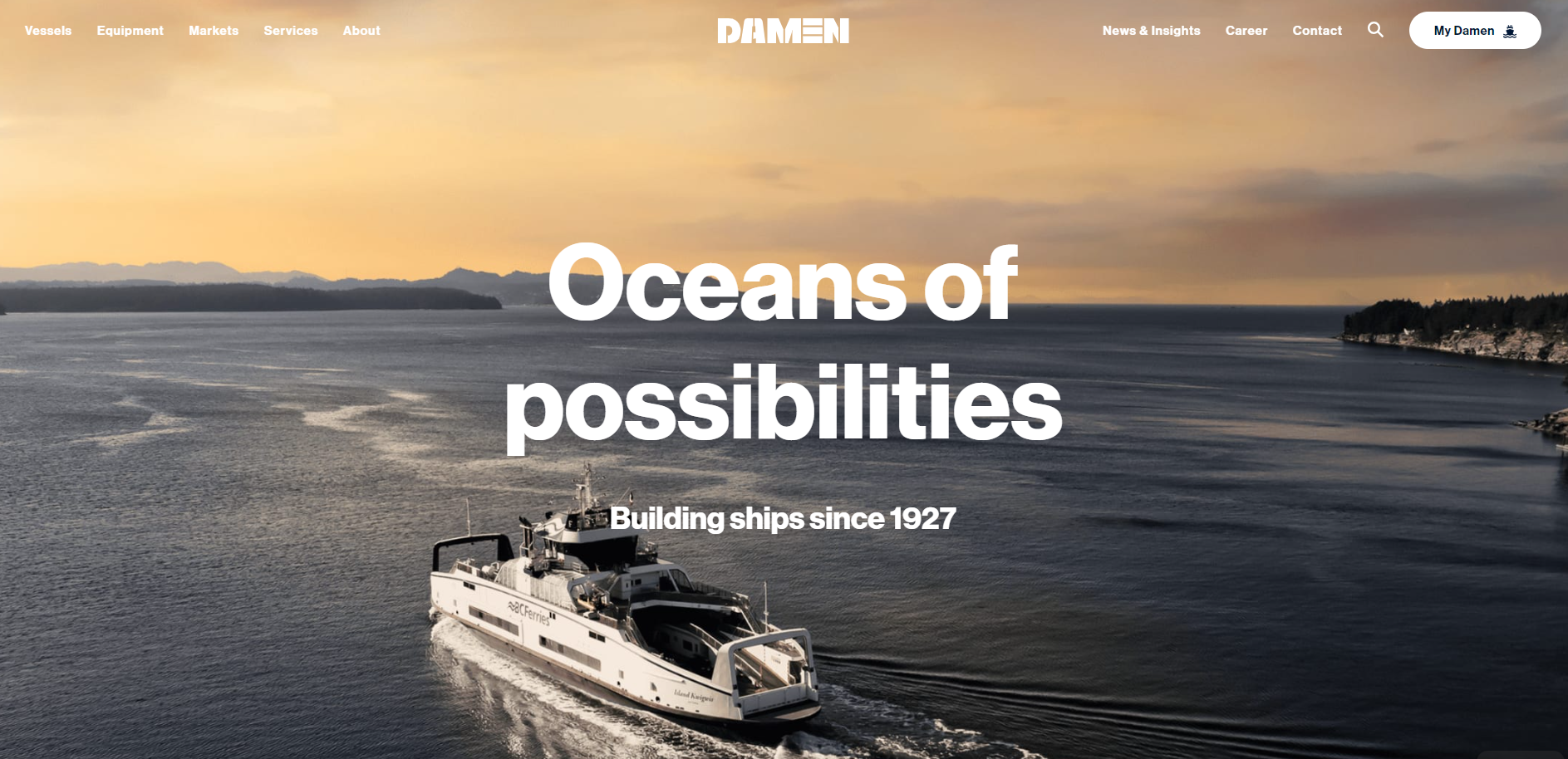 Damen's headquarters are in the Netherlands, a country rich in nautical history and with a critical position in the worldwide shipping sector. Damen manages its global operations from this central location, partnering with customers and partners worldwide. The objective is to deliver cutting-edge solutions that address the changing needs of the marine industry.
Damen offers a broad range of services in addition to vessel construction, such as new construction, maintenance, and repair. Damen ensures continued support for the life cycle of its vessels through professional teams, including maintenance programs, spare parts, and repair services to improve vessel performance, reliability, and durability. Our dedication to complete services distinguishes Damen as a reliable partner for maritime operators globally.
With innovative technologies and materials to improve vessel performance and energy efficiency, Damen is dedicated to pushing maritime sector innovation and sustainability.
11. Sealion Shipping Limited
Sealion Shipping Ltd is a renowned marine firm that offers a complete variety of services designed to fulfill the diversified needs of the worldwide shipping sector. With a global network of partners, Sealion Shipping operates across major shipping routes and ports, providing seamless services to clients around the world.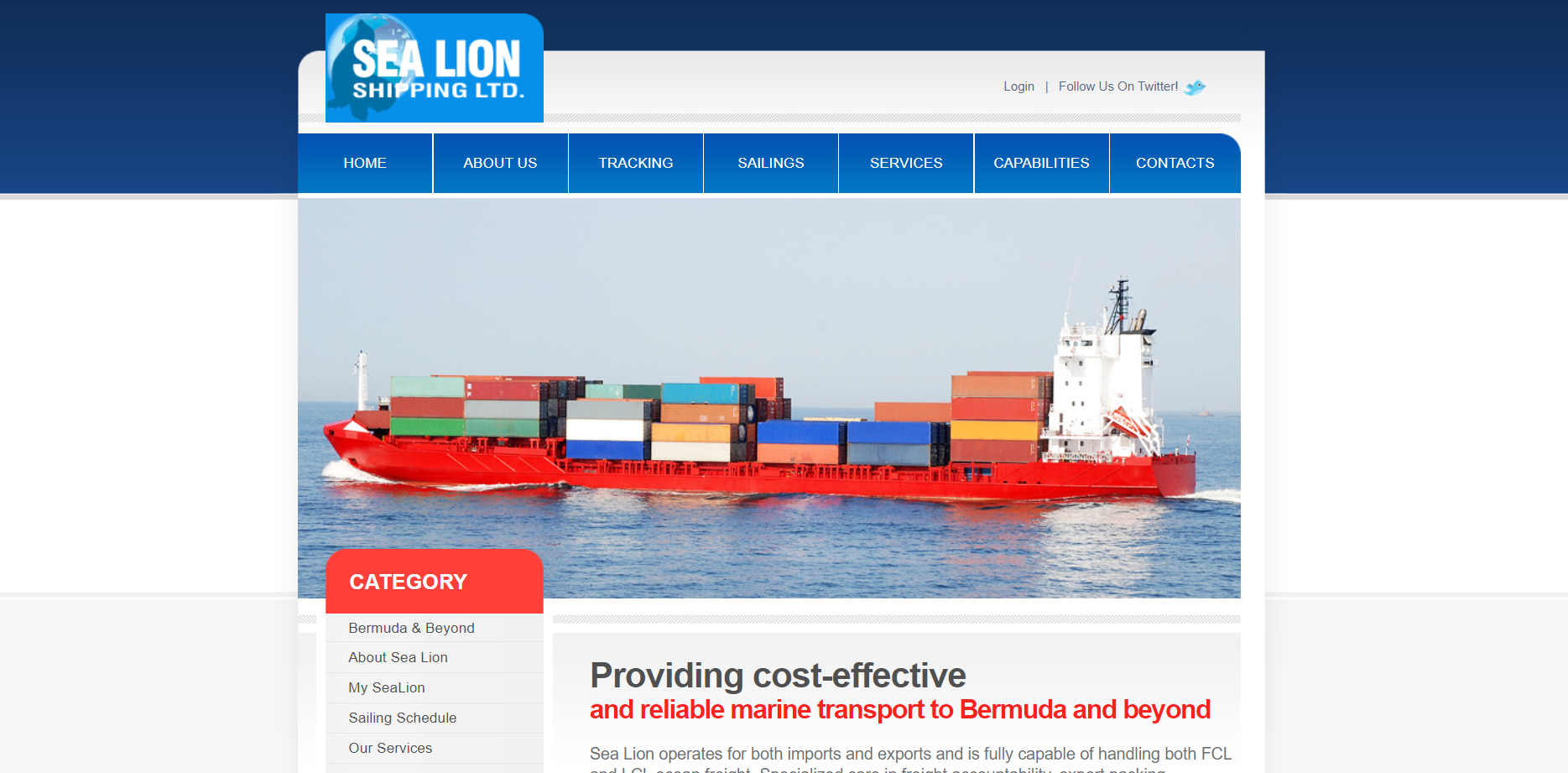 Sealion Shipping provides a wide range of services, including vessel chartering, ship management, port agency, logistics, and maritime consulting. The company's skilled team of professionals has vast industry knowledge and expertise. This allows Sealion to provide customized solutions that maximize performance, efficiency, and cost-effectiveness. 
Whether you need vessel chartering for specific projects, vessel management, port agency services, or efficient logistics solutions, Sealion Shipping can meet your needs perfectly and reliably.
Sealion Shipping takes pride in its consistent dedication to quality in all operations. Their customer-centric approach ensures that Sealion goes above and beyond to meet and exceed expectations. 
12. Swire Pacific
Swire Pacific is a well-known corporation with broad business activities that include marine services. Swire Pacific has a long history of over 200 years and has established itself as a global leader in the maritime business. The company is constantly offering superior marine services that meet the increasing demands of customers worldwide.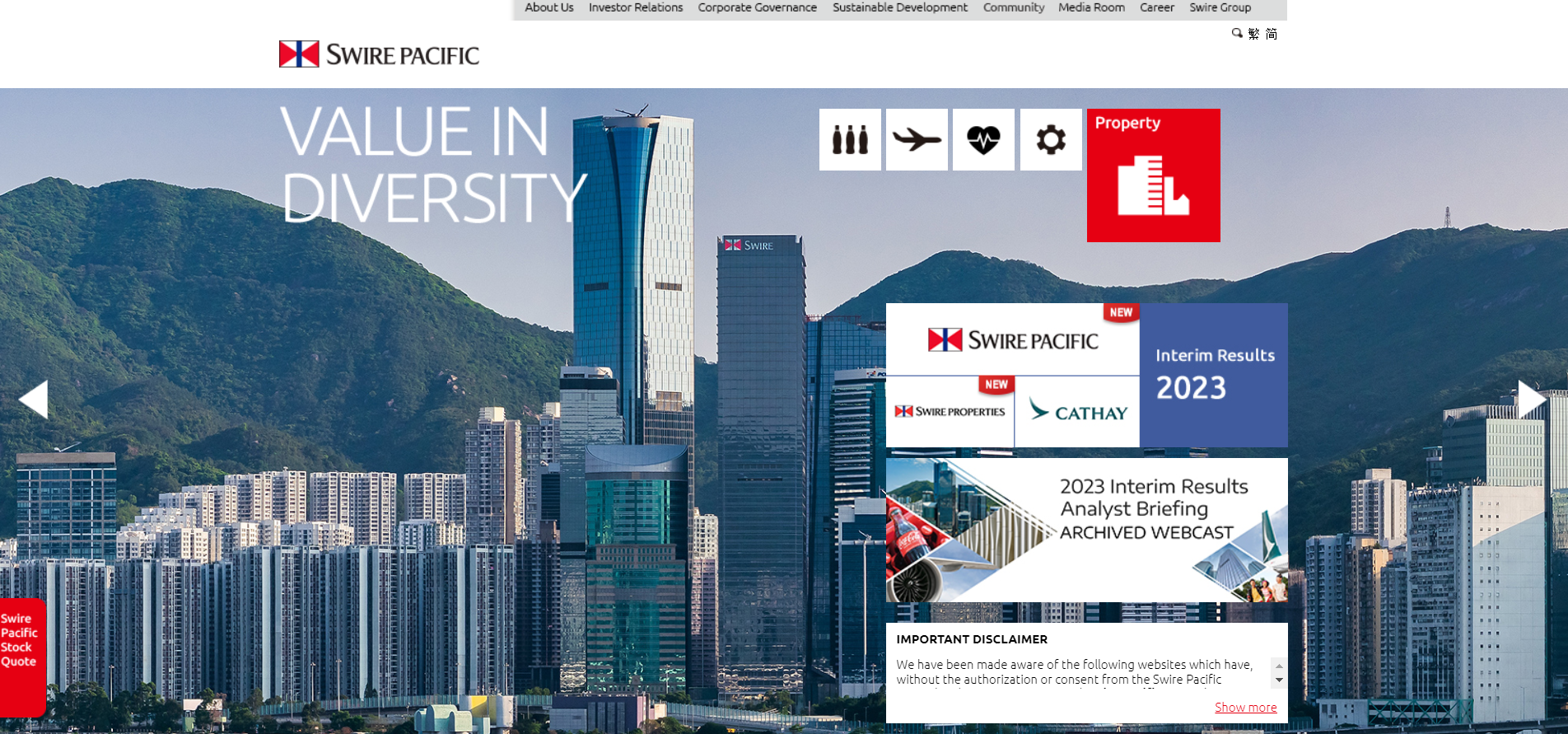 Swire Pacific's marine services branch offers a diverse range of services to support the maritime sector in various industries. Swire Pacific provides comprehensive solutions for seamless operations, effective supply chains, and long-term growth. That may range from shipping and logistics to offshore assistance and marine engineering.
Swire Pacific has vast experience in shipping and logistics and offers a full range of services spanning the whole supply chain. By leveraging a worldwide network and cutting-edge infrastructure, Swire Pacific ensures efficient cargo transportation, vessel management, and terminal operations.
Being one of the top offshore vessel companies, Swire Pacific's shipping and logistics services are trusted by businesses worldwide. Through its offshore support vessels (OSVs), Swire Pacific facilitates essential operations such as platform supply, anchor handling, and subsea services. 
13. Siem Offshore AS
Siem Offshore, a Norway-based company, is a prominent player in the maritime industry, specializing in Offshore Support Vessels (OSV) ownership and operation. With a strong focus on the offshore energy service industry, Siem Offshore delivers comprehensive marine services that support vital operations in these sectors.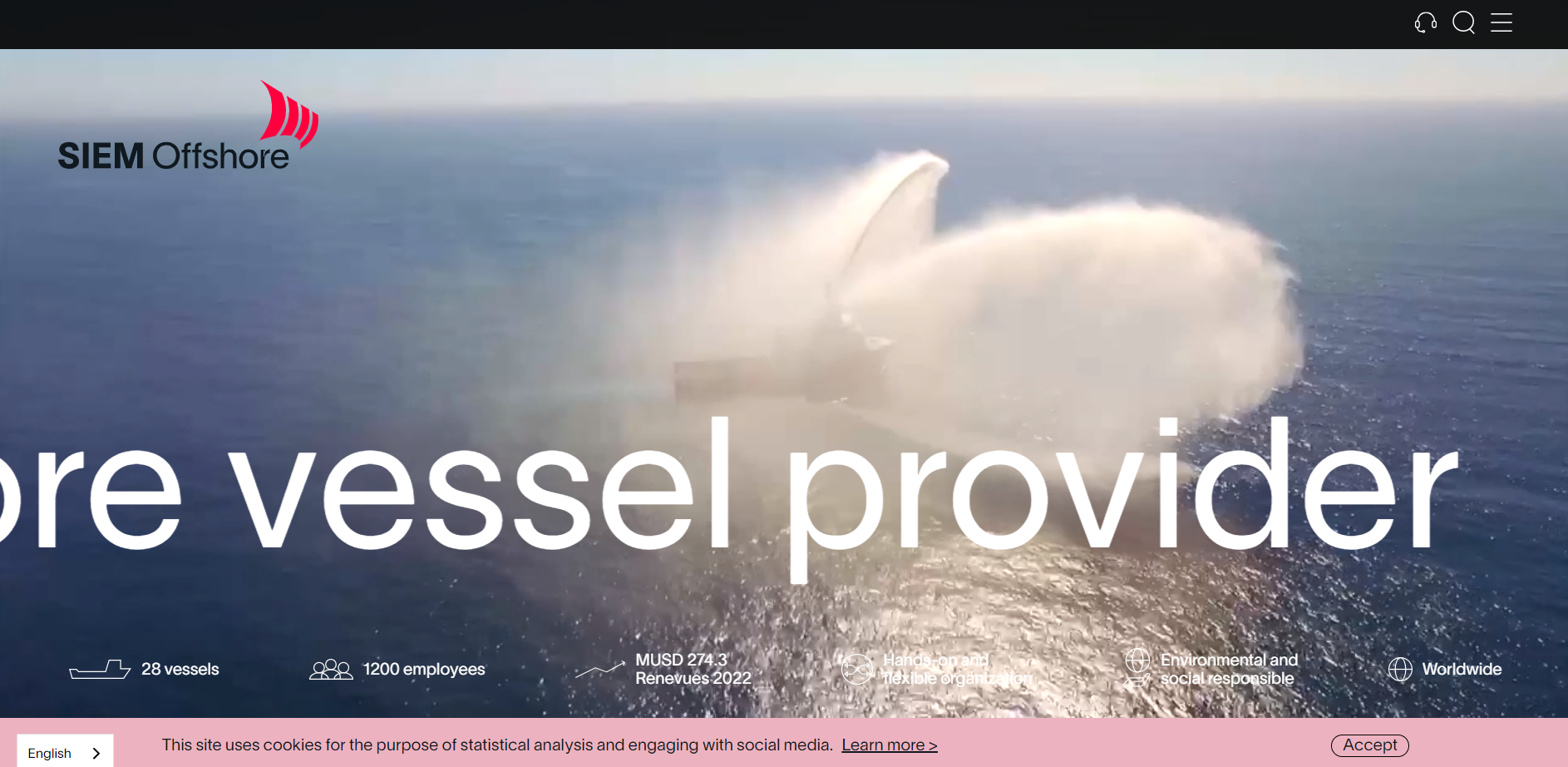 Siem Offshore operates a diverse fleet of 28 vessels, each specifically designed and equipped to meet the unique demands of offshore operations. This fleet includes notable vessels such as Siem Symphony, Siem Thiima, JOIDES Resolution, and Siem Pride, among others. 
These vessels demonstrate Siem Offshore's commitment to quality, reliability, and operational excellence. This empowers clients to execute their projects with utmost efficiency and effectiveness.
Siem Offshore's marine services encompass a range of specialized segments, ensuring that client's needs are met across various offshore activities. The company's operations are divided into six reportable segments:
Platform Supply Vessels (PSV)

Offshore Subsea Construction Vessel (OSCV) and Well Intervention Vessels (WIV

Anchor Handling Tug Supply Vessels (AHTS) Vessels

Canadian Fleet

Scientific Core-Drilling

Brazilian Fleet
14. Harvey Gulf International Marine
Harvey Gulf International Marine, headquartered in New Orleans, Louisiana, is a leading marine transportation company. Harvey Gulf specializes in Offshore Supply and Multi-Purpose Support Vessels for deep-water U.S. Gulf of Mexico operations. With a legacy dating back to 1955, Harvey Gulf is built upon the core principles of superior performance and enhanced safety.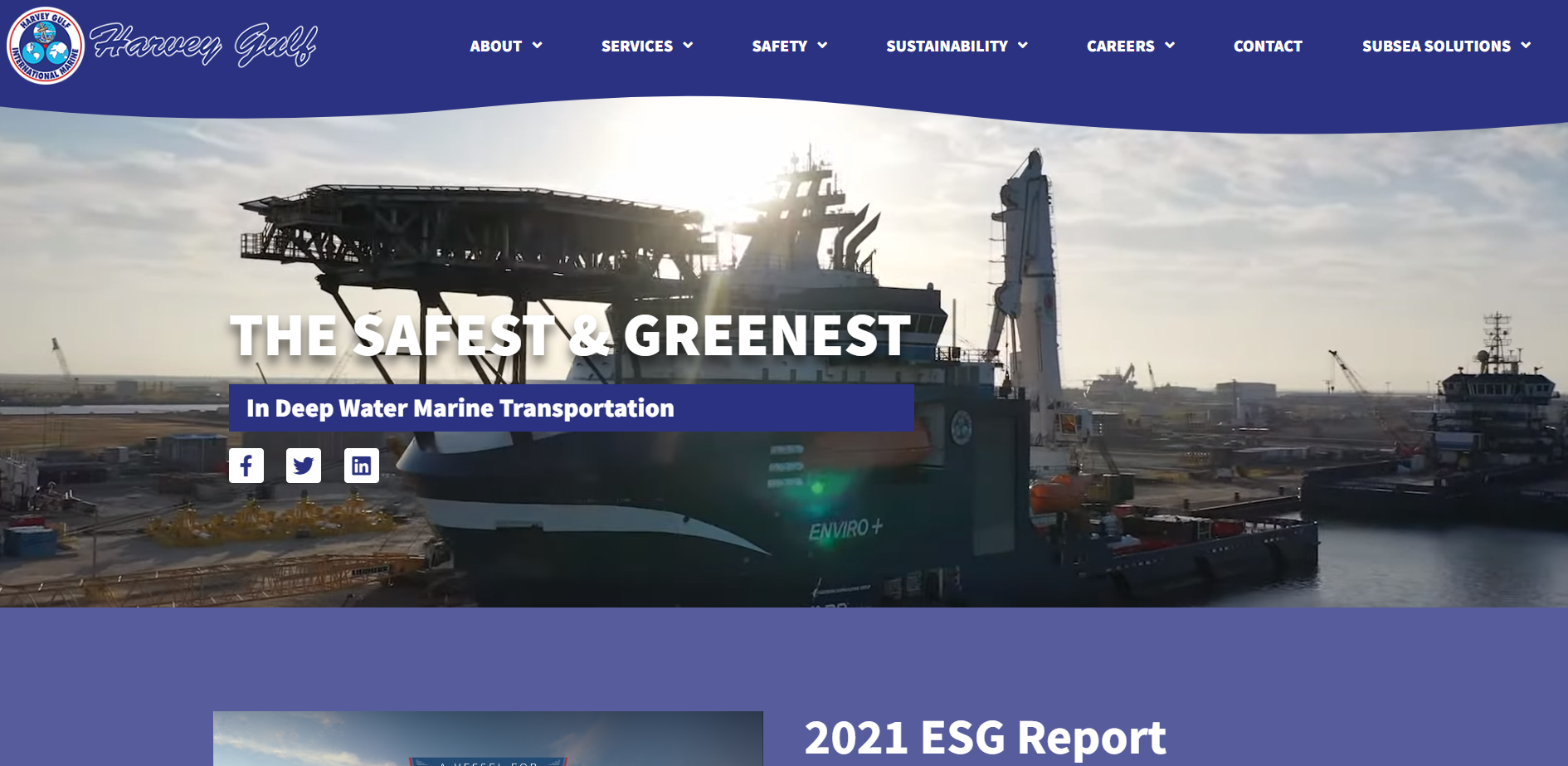 Harvey Gulf has a state-of-the-art fleet of offshore support vessels ranging from 175ft to 340ft, including supply vessels, fast supply vessels, and construction vessels. These cutting-edge vessels are equipped with the latest technology, enabling industry-leading cargo handling capabilities. 
The company is committed to innovation, which is showcased in its introduction of the first dual-fueled LNG-powered offshore supply vessels in North America. Additionally, Harvey Gulf has established the first LNG fueling facility in Port Fourchon, LA.
In addition to the environmental advantages associated with LNG, Harvey Gulf has prioritized eco-friendly practices throughout its operations. The company ensures that its vessels are designed and built following the ABS Enviro+ notation. 
The company has implemented energy-efficient LED lighting systems throughout its vessels. This resulted in a significant reduction of approximately 35% in lighting power consumption. 
By embracing these environmentally conscious practices, Harvey Gulf strives to minimize its ecological footprint and promote a sustainable marine transportation industry.
15. Bernhard Schulte Shipmanagement
Bernhard Schulte Shipmanagement (BSM) is a fully-integrated maritime solutions provider renowned for its comprehensive range of services.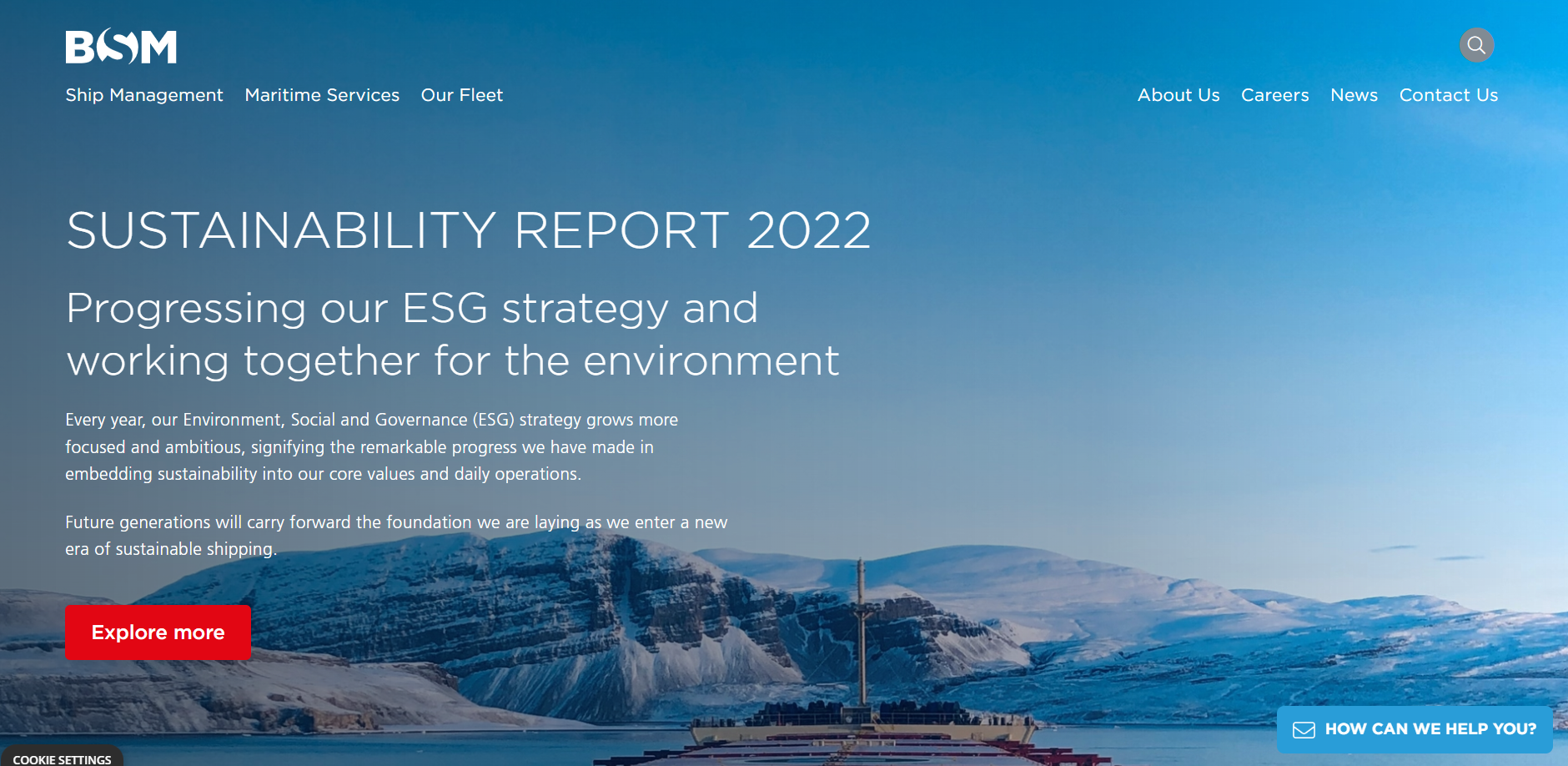 Their fleet of 600 vessels under management is supported by 18,000 skilled seafarers and 2,000 dedicated shore-based employees. BSM aims to deliver safe, reliable, and efficient ship management services worldwide. 
The company operates through a network of 11 ship management offices, 24 crew service locations, and four wholly-owned maritime training centers strategically positioned globally.
BSM's core focus lies in offering top-notch ship management services, leveraging its extensive expertise and resources. However, the company goes beyond traditional ship management by providing tailored maritime solutions that cater to the specific needs of individual customers. This comprehensive suite of services encompasses a wide range of complementary offerings designed to optimize vessel performance and efficiency.
16. Havila Shipping
Havila Shipping, positioned as a prominent provider of reliable supply services to the global offshore industry, remains steadfast in its ambition to maintain a leading position within this sector.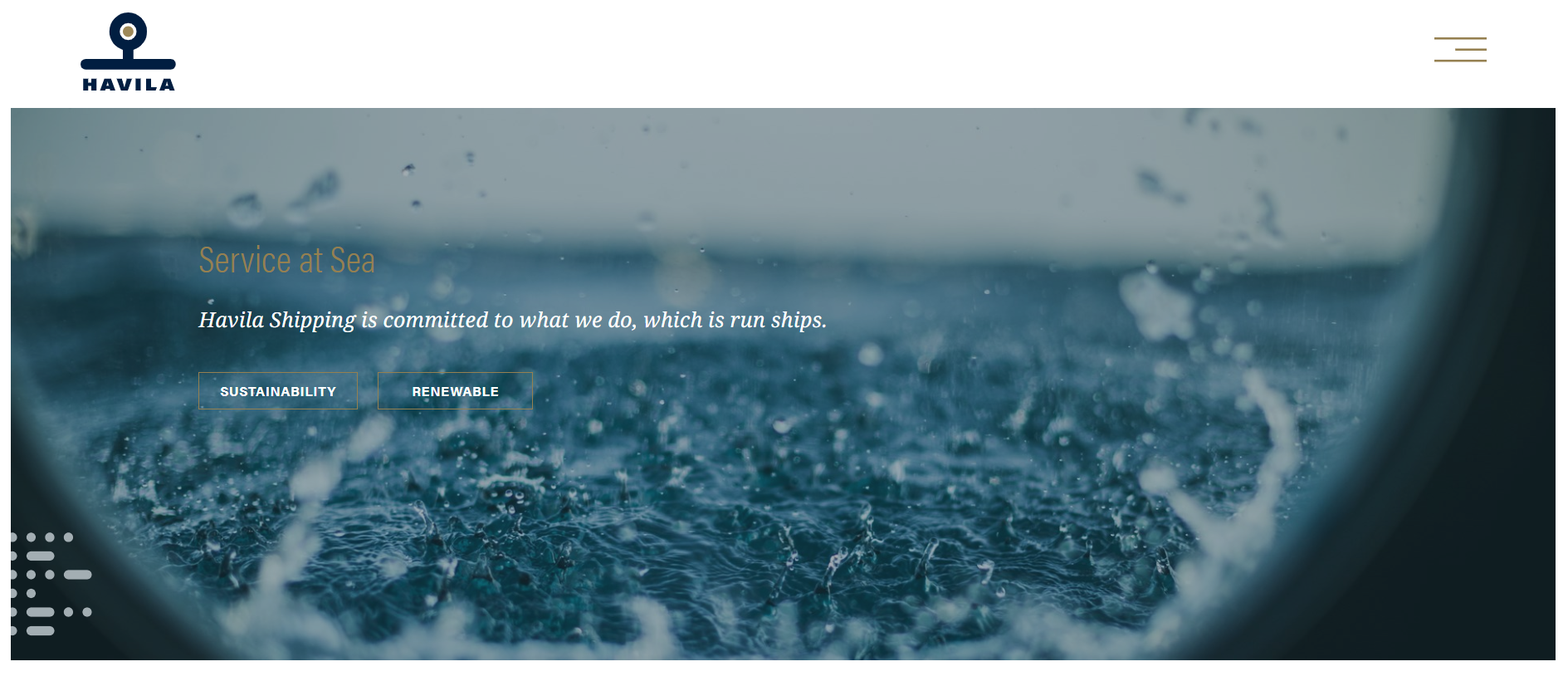 Located in Fosnavåg on the west coast of Norway, Havila Shipping is listed on the Oslo Stock Exchange. With a fleet of 20 vessels, the company specializes in subsea construction, anchor handling, platform supply, and multi-field rescue recovery services. 
Havila Shipping's success focuses on generating solid earnings, maintaining safe operations, and valuing its human resources. Furthermore, the company provides management services for six more ships, further expanding its reach within the maritime industry.
17. McDermott International 
McDermott is a renowned provider of integrated engineering, procurement, construction, and installation services for the offshore oil and gas industry. With a rich history, McDermott has established itself as a leading player in delivering innovative and comprehensive solutions to complex offshore projects.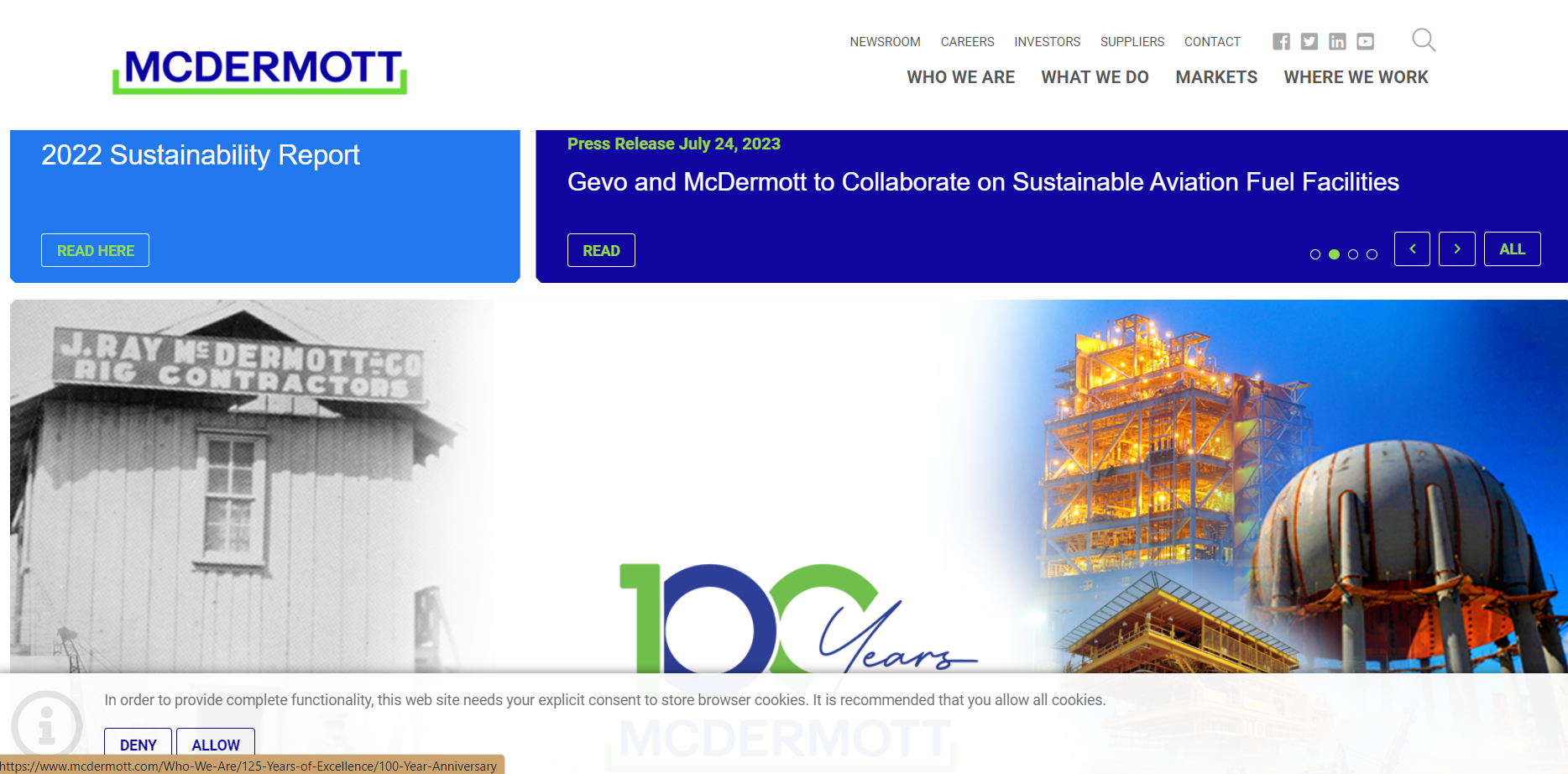 McDermott is an offshore infrastructure specialist, specializing in offshore platforms, subsea pipelines, floating production systems, and other offshore equipment. Its experience includes shallow and deepwater areas, allowing it to take on projects of various complexity and depth.
EPCI capabilities at McDermott include a diverse range of offshore infrastructure like fixed platforms, floating production systems, subsea production systems, and subsea pipelines. They have cutting-edge fabrication yards and a large fleet of maritime vessels to help build and install their projects.
18. Glomar Offshore
Glomar Offshore, based in Den Helder, the Netherlands, is a well-known operator of a wide fleet of purpose-built offshore support vessels. Established in 2007, Glomar Offshore has emerged as the leading provider of Safety Standby Vessels (SSVs) to the Dutch offshore oil and gas industry.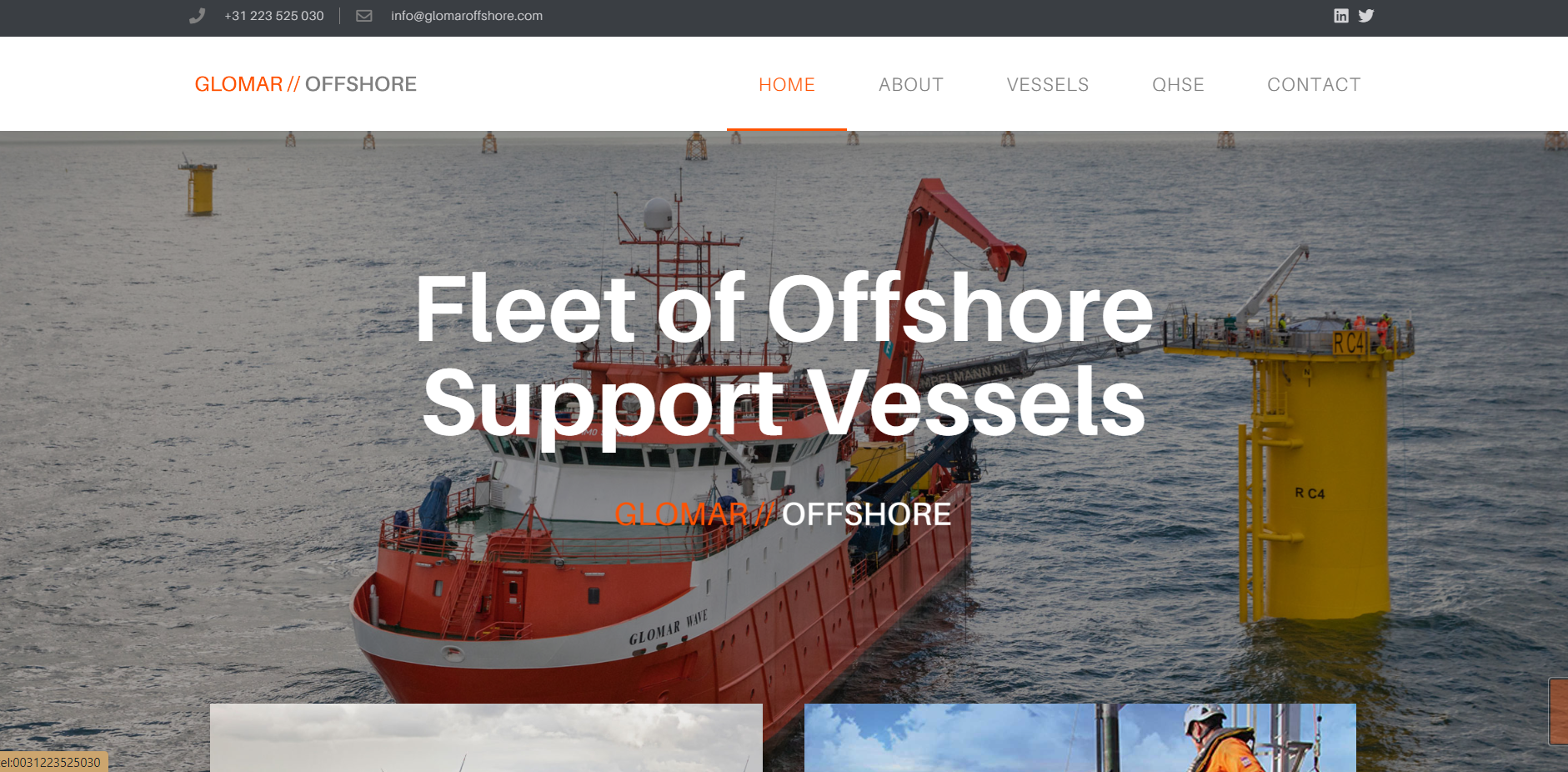 Glomar Offshore specializes in various services, including offshore accommodation support, diving support operations, offshore renewable energy support, seismic support operations, and more. 
Additionally, the company operates Emergency Response and Rescue Vessels (ERRVSs) in the UK sector. Alongside these essential services, Glomar Offshore offers a comprehensive suite of solutions, including guard vessel operations, and ROV/survey support operations. 
19. Jackson Offshore Operators
Jackson Offshore Operators, founded in May 2011, is a minority business enterprise (MBE) that provides marine services to the offshore oil and natural gas sector.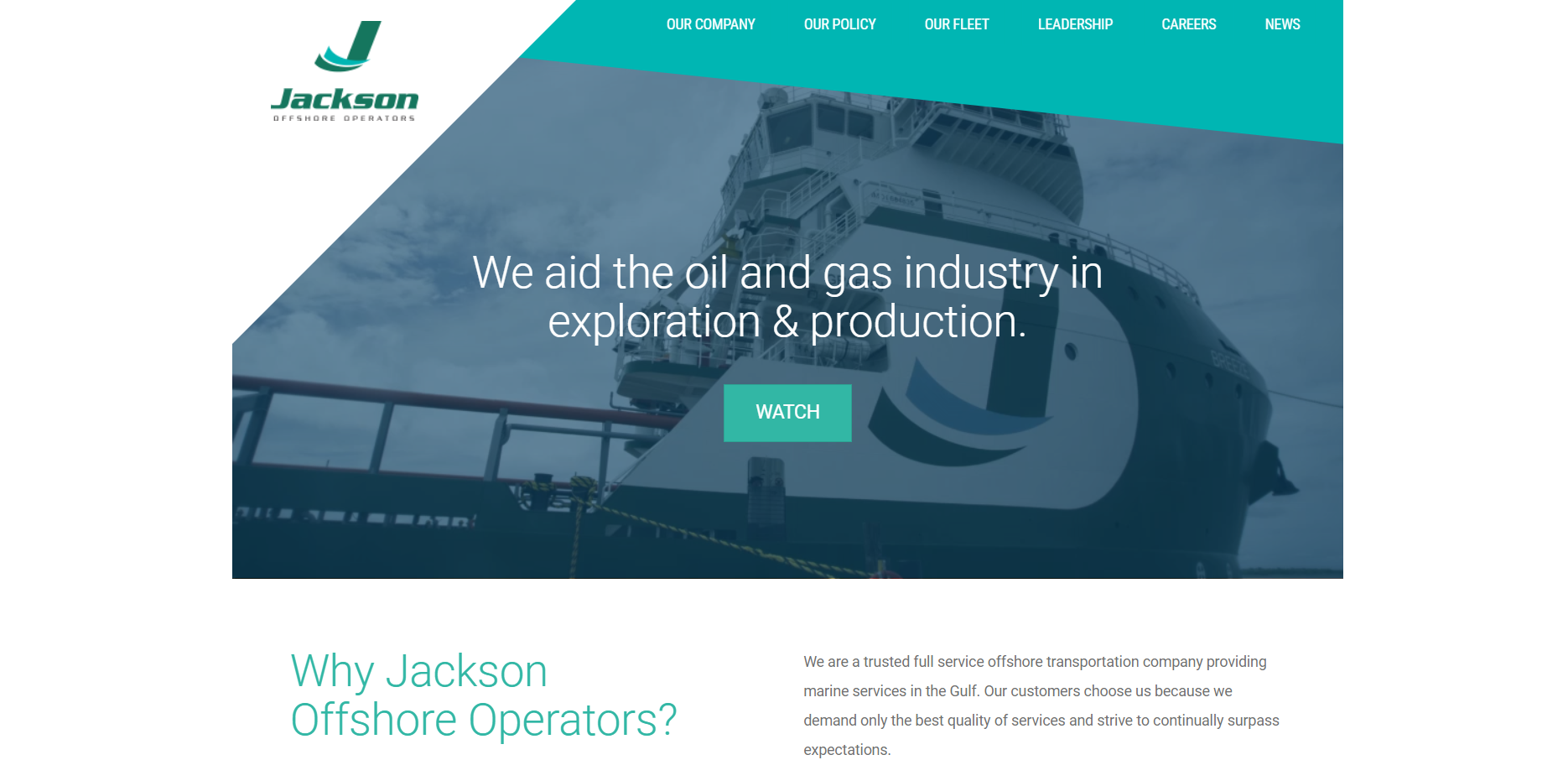 The company, which has offices in Houston and New Orleans, operates a cutting-edge fleet of contemporary Platform Supply Vessels (PSVs) and Fast Supply and Intervention Vessels (FSIVs) developed exclusively for deepwater operations.
Being one of the top offshore vessel companies, Jackson Offshore is deeply committed to promoting participation within the U.S. offshore marine industry. Jackson Offshore places a high focus on protecting workers, the environment, and property, and considers these essential values. The organization has a strong safety culture, with employees refusing to do any task that is judged risky.
Additionally, Jackson Offshore examines its business and operations regularly to identify and manage any operational risks, aiming to improve efficiency and customer service.
20. Vroon Offshore Services
Vroon Offshore Services (VOS) is a premier provider of diverse services and comprehensive solutions to address crucial offshore support requirements.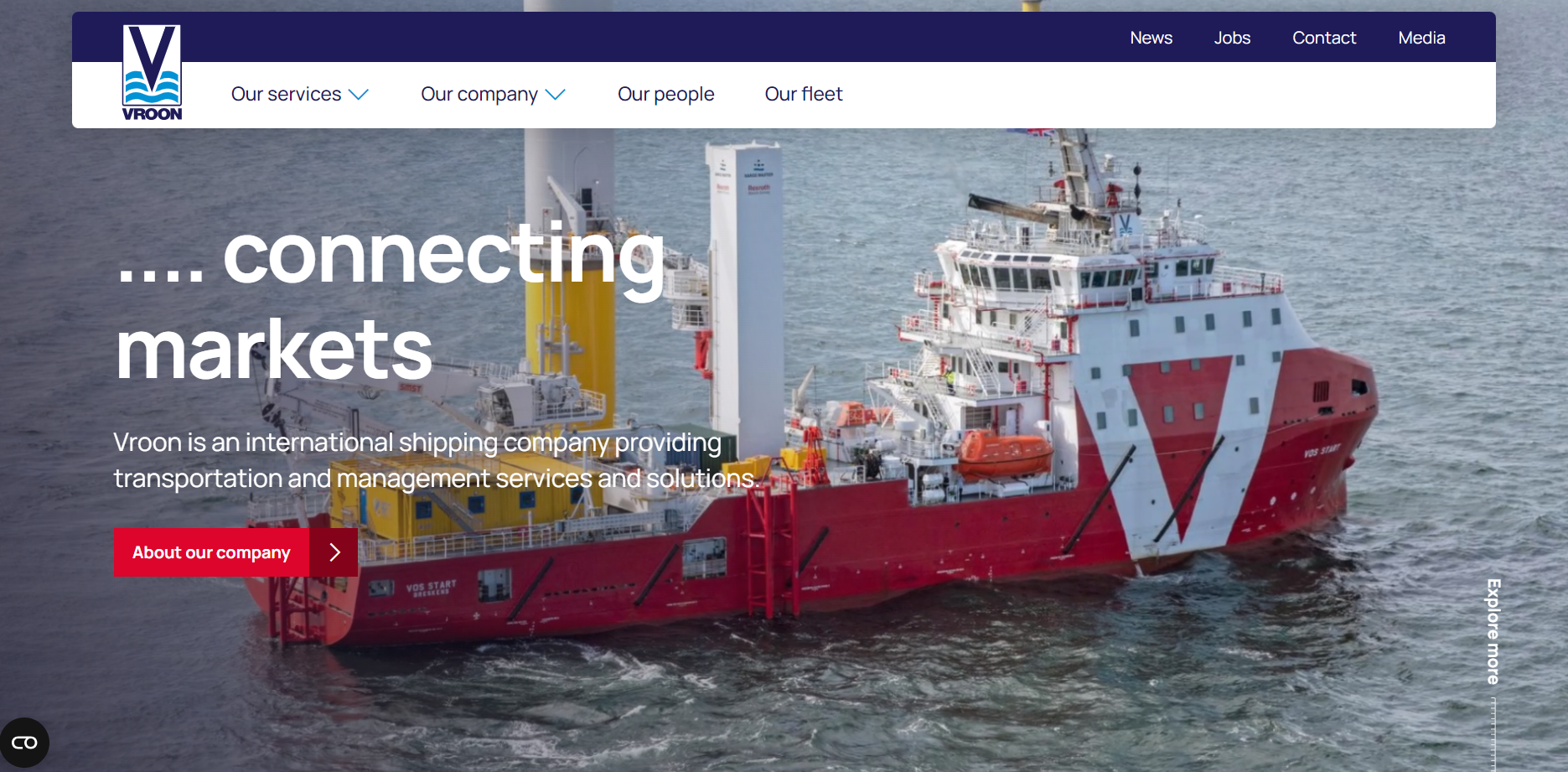 Its extensive portfolio encompasses platform supply, emergency response, rescue, anchor handling tug supply, walk-to-work, crew transfer, and subsea support. Additionally, VOS offers complementary offshore services, ensuring a holistic approach to client needs.
Supported by a team of experienced professionals, VOS is committed to delivering safe, reliable, and cost-effective services. The company prides itself on consistently meeting and exceeding client expectations while adhering to the highest industry standards.
Recognized for its international reach, VOS maintains a strong presence across Northern Europe, the Mediterranean, North Africa, the Indian Ocean, and Asian regions.
Final words
As the offshore industry continues to evolve and face new challenges, these top 20 offshore vessel companies remain at the forefront. These companies have proven themselves as leaders in the field, consistently delivering high-quality services and innovative solutions. Their contributions will be pivotal in unlocking the potential of offshore resources and supporting the growth of offshore operations worldwide. 
Website Support
& Maintenance Services
Make sure your store is not only in good shape but also thriving with a professional team yet at an affordable price.
Get Started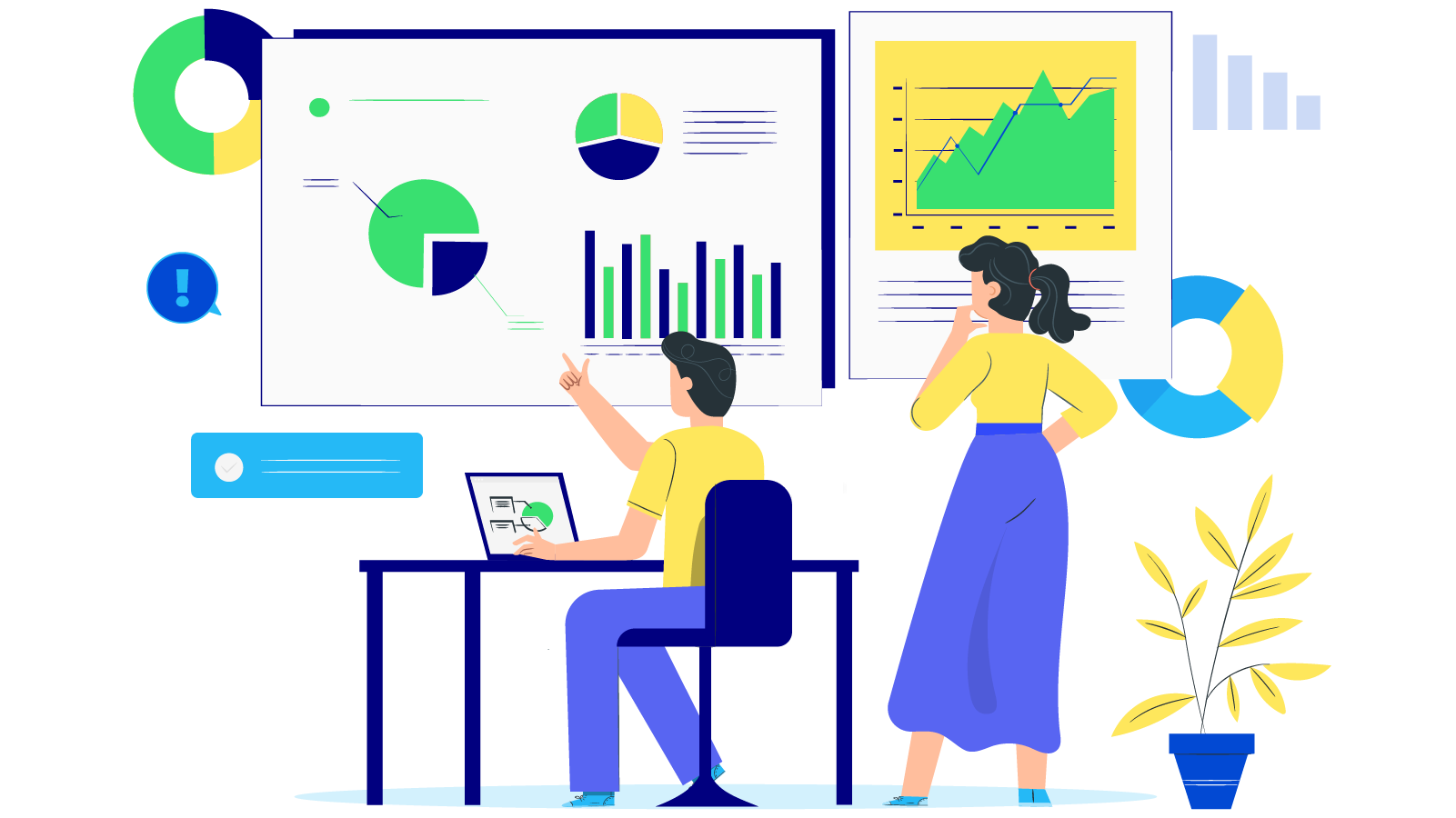 New Posts



People also searched for
offshore vessel companies
2.2.x, 2.3.x, 2.4.x
Subscribe
Stay in the know
Get special offers on the latest news from Mageplaza.
Earn $10 in reward now!